Decision: Pet Health Insurance or Pet Savings Plan?
Decision: Pet Health Insurance or Pet Savings Plan?

By Darlene Stott
Published: 05/08/2017, edited: 09/07/2022
Save on pet insurance for your pet
You don't have to choose between your pet and your wallet when it comes to expensive vet visits. Prepare ahead of time for unexpected vet bills by finding the pawfect pet insurance.
If you have a pet, then you have probably been to the veterinarian's office at least once. So, you know that if your pet has an unexpected illness it is not going to be cheap. In fact, the average trip to see a veterinary professional is about $250 for a dog, $120 for a cat, and about $600 for multiple pets. That is just for a minor problem like fleas or worms. If your dog has a major illness or injury, you are going to pay between $500 and $5,000. For an operation or an extended hospital stay, you are looking at a bill approximately $15,000 or more. There are not too many people who have that much money laying around. You may have some funds in savings for an emergency, but not everyone is able to save that much money. Maybe you should think about getting some pet insurance or a pet savings plan.

How to choose between Pet Health Insurance or a Pet Savings Plan?
Many people have heard about pet insurance but have no idea what it is or why they should get it. Nobody thinks they will need it until they do, and then it is too late to get it. Just like human insurance, you cannot wait until you have a serious injury or illness before you get insurance. You just cannot know if you will need it, but it is better to have it just in case, right? Maybe, maybe not. It may just be safer to start a savings account for your pet (a pet savings plan). You have to weigh the options. So, what is the difference?


What is pet health insurance?
Consumer advocate groups did a study to find out if pet insurance is really better than a pet savings plan. First of all, they discovered that out of the 25 pets they studied, only a few had bills higher than what their owner paid for insurance. This was determined by using a premium of $300 per year for a dog that lives approximately 10 years. However, the insurance company did not pay up front. The owners had to pay the money to the veterinarian and then got reimbursed by the insurance company. That makes a big difference if you do not have that kind of money in the bank because you will have to take out a loan and pay it back with interest.


What is a pet savings plan?
With a pet savings plan, you put money in a special savings account to save for emergencies. The problem with this is that you never know when you will need the money and if you are only putting in $25 a month, it will take you a long time to save enough money to pay for an emergency over $500. If something happens before that, you are out of luck. Also, you must have the discipline to leave the money alone. Some people are unable to leave money in the bank if they know it is there. There are not as many of these programs being offered yet, but some banks do offer special accounts just for your pets with a higher than usual interest rate and discounts for pet care.   

However you choose, you have to have the money to pay for your pet if they have an injury or illness or you will need a loan. If you choose pet insurance, you will still need some money to give the veterinarian but with pet savings plans, you may have to save for years before you have the money to pay for a serious emergency.

Interested in securing pet health insurance for your dog or cat? Compare pet insurance plans on our Wellness page, to find one that best matches your pet health care & wellness needs!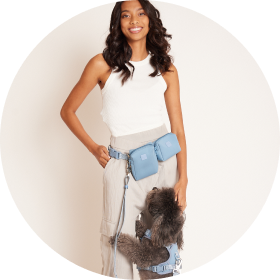 Need to upgrade your pet's leash?