5 Real Stories that Prove Pet Insurance is Worth It
5 Real Stories that Prove Pet Insurance is Worth It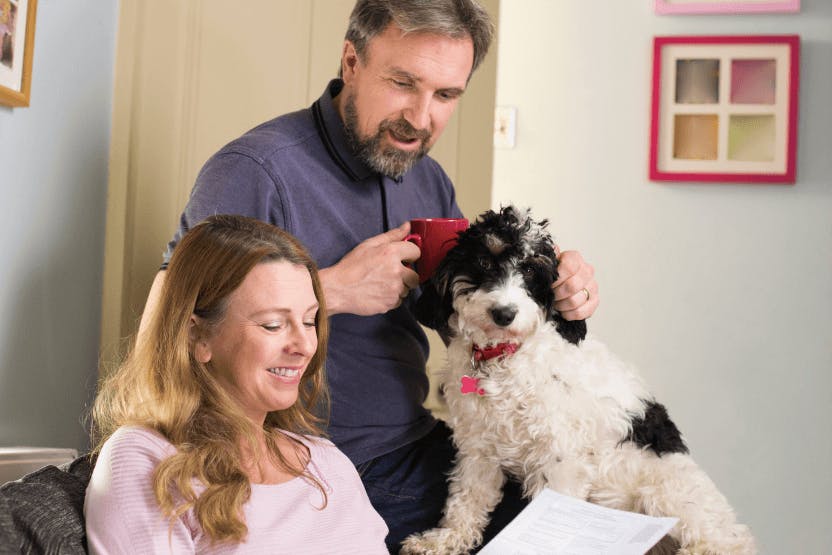 By Aurus Sy
Published: 08/30/2022, edited: 08/31/2022
Save on pet insurance for your pet
You don't have to choose between your pet and your wallet when it comes to expensive vet visits. Prepare ahead of time for unexpected vet bills by finding the pawfect pet insurance.
Overview
Pets can be found in 70% of US households, and an estimated 1 in 3 companion animals will require emergency veterinary treatment every year. Interestingly, most families do not consider the costs of raising a companion animal, and less than 40% of pet parents have enough in their savings to cover a $1,000 emergency. But vet bills can be a lot more expensive than that, such as the New York Terrier who racked up $50,000!
One way to avoid high vet care costs is to get pet insurance. As the dog and cat parents in the following pet insurance stories experienced firsthand, enrolling their furbabies in a plan saved them thousands of dollars and was completely worth it. Let's take a look!
Ferris, the little warrior
Ferris is the furbaby of Megan Crowley, Growth Marketing Specialist here at Wag!. When the smiley Pomeranian was younger, he was diagnosed with encephalitis. Though he was already technically insured at the time, his treatment is not covered because his diagnosis came two days before the waiting period was over. 
Megan got Ferris insured a year after she got him and wishes she hadn't hesitated. Fortunately, when Ferris had to get dental and hip surgeries, those procedures were covered, saving Megan about $11,000 in vet care costs. The claims process has been smooth and straightforward overall, and Megan only encountered a hiccup when the vet forgot to put Ferris's name on one of the invoices. 
Megan says she didn't know why she waited so long to get Ferris insured. Had she done so earlier, his encephalitis would also be covered and it could've saved her an additional $15,000—an amount that she's now had to pay completely out of pocket. 
Megan's advice to pet parents who are on the fence about pet insurance? Don't hesitate!
Billie, the senior cat who survived multiple conditions
Andrea and Jim Eskin of San Antonio, Texas, were previously parents to a cat who required expensive medical treatments for feline triaditis. So, when they adopted Billie, a kitten who was found in a dumpster when she was only a week old, they decided to take out pet insurance for her in case she developed health problems in the future. 
It proved to be the right decision, as Billie would go on to experience a number of serious health conditions. In 2014, the long-haired tabby needed emergency surgery to remove part of her intestines because of an obstruction after she ate a Christmas ribbon. She later developed a non-cancerous cyst on her tail which was lasered off, was diagnosed with ​​idiopathic hypercalcemia in 2017, and had a cancerous tumor removed from her small intestine in 2018. She also developed pancreatitis and cholangiohepatitis on separate occasions, which required hospitalization. 
Thanks to pet insurance, Billie was able to receive all the treatments she needed. It is estimated that her family has saved over $10,000 in vet bills over the years. Today, Billie is a healthy 12-year-old cat who still loves to play with her toys and younger sister Joey.
Max, the Labradoodle who was bitten by a snake
It was a normal day at a California dog park for Sunshine Fox and her Labradoodles Max and Yuzu. Sunshine was chatting with the other pet parents while their pups played along the fence line, when all of a sudden, they heard the sound of a rattlesnake and all the dogs ran toward the center of the park. 
After confirming that there was indeed a rattlesnake near the fence, everyone moved their pups to the small dog area. All the dogs started playing again, except Max, who stayed under a tree by himself. Sunshine knew that something was wrong and found a puncture wound on the bridge of his nose. She rushed the chocolate Labradoodle to the nearest vet, where he received a dose of anti-venom for the snakebite. 
The vet explained that Max also needed to stay in the hospital overnight, as well as a second dose of anti-venom and extensive follow-up care. Everything would cost around $8,000! Sunshine wasn't sure how she would afford it, but told the vet to go ahead and save her beloved pooch. She then called her mom, who reminded her that she had signed her dogs up for pet insurance a few weeks earlier—something that she had forgotten amidst all the confusion.  
Max was eventually released from the hospital, Sunshine was reimbursed 90% of the $8,000 vet bill, and both dogs got snake avoidance training.
Cody, the cat who broke his leg at home
Accidents can happen anywhere, even in one's own home. One Independence Day weekend, Christine D. found her cat Cody hiding under some pillows. The domestic shorthair was yelping, breathing hard, and unable to put any weight on his rear leg. The cat was clearly in pain, so Christine took him to the vet, who determined that Cody had a broken femur. Christine suspected that Cody must have landed the wrong way when he jumped on the bed; with growth plates that are not closed all the way, the bicolor cat was prone to fractures without having a major trauma. 
There was only one treatment option for Cody's broken leg: a femoral head ostectomy. Despite having the head and neck of his femur removed, Cody was back to walking on his leg the day after the surgery, and he soon resumed his usual activities. Two months later, he was back to his old self.
Cody's pet insurance provider paid $2,780 of the $3,780 vet bill, reimbursing Christine before Cody got his stitches out. 
Gisele, the pup who loved life
Gisele was a lively Chesapeake Bay Retriever who loved doing everything with her dad Alex Stone. They walked, hiked, and swam together, and every day they would go to the beach where Gisele would dig holes and play with other dogs. 
When Gisele was three years old, she had a cruciate ligament injury that required surgery. Five years later, she was diagnosed with an oral melanoma. The combined vet bill was $16,500, but both conditions were treated successfully without Gisele's family having to pay for everything out of pocket, as she had been insured her entire life. 
When Gisele was nine, she was diagnosed with hemangiosarcoma and had to have an emergency splenectomy. The diagnosis came as a shock to Alex, as she had just done a 4-mile hike with him a couple of days before and showed no warning signs. Not long after her surgery, which was also mostly covered by insurance, Gisele was back to her old energetic self. Unfortunately, less than two weeks after she came home from the hospital, she started to show signs that it was time to say goodbye.
Gisele was nine-and-a-half years old when she passed away at home in her dad's arms. Alex is thankful that they had those 11 extra days with her, which they never would have had without pet insurance. 
"At the time it was horrific, but it was like a farewell tour," Alex says. "We are very lucky we had that time. We didn't have to take her to the vet and say, 'I'm sorry, we can't afford this, please put my pet to sleep.' We had the time."
Accidents, emergencies, and illnesses can happen to anyone, but you can avoid high veterinary care costs like the pet parents in these stories by insuring your dog or cat ASAP. Start searching for pet insurance today to compare plans from leading companies like Healthy Paws and Embrace and find the "pawfect" plan for your furbaby in just a few clicks!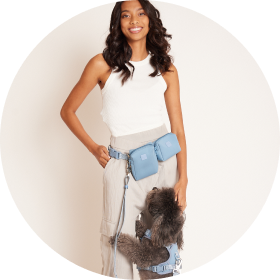 Need to upgrade your pet's leash?