What is Hemangiosarcoma?
Cancer of the blood vessel walls, called hemangiosarcoma, is most often seen in German Shepherds, Golden Retrievers, Flat-Coated Retrievers, and Boxers. This cancer can occur either inside the body cavity or on the surface of the skin. The skin variety can be easily removed surgically and carries an excellent chance of full recovery. Unfortunately, internal hemangiosarcoma is almost certainly fatal. Growths that form in the spleen, heart or liver are difficult to detect until they become large enough to show symptoms. Even at a microscopic level, hemangiosarcoma can spread and progress throughout the body, forming large, blood-filled tumors virtually anywhere. When one of these tumors bursts, it can cause an immediate internal bleeding crisis signified by sudden whitening of the gums, weakness and collapse. Unfortunately, by the time the animal arrives at the veterinarian's office, it is usually too late to provide any treatment or care. Owners who notice any abnormalities of the skin, lumps in the abdomen, or abnormal weakness in their pet should see a veterinarian immediately.
Hemangiosarcoma in canine is among, if not the, most challenging and mysterious diseases encountered in veterinary practice.
Hemangiosarcoma is an aggressive cancer affecting the cells that make up blood vessels, often forming masses in the spleen or heart. The cancerous tissue forming these masses is not as strong as ordinary tissue and may rupture when filled with blood, causing sudden internal bleeding emergencies and death.
Book First Walk Free!
Symptoms of Hemangiosarcoma in Dogs
Lump(s) detectable in the abdomen
Black or red mass in the skin
Weakness
Heart arrhythmia
Weight loss
Partial or complete loss of movement
Seizures and/or intermittent collapsing
General lack of energy, lameness, and/or lack of engagement
Pale mucous membranes
Types
Dermal (skin)
Visceral (internal)
Causes of Hemangiosarcoma in Dogs
Genetic predisposition
Accumulated lifetime exposure to carcinogens
Diagnosis of Hemangiosarcoma in Dogs
Dermal
Dermal hemangiosarcoma presents as a bluish, black or red lump in the skin. This condition may have a sun-exposure component, and occurs on areas with sparser hair growth. Dogs with short, white hair are at greatest risk for this type of hemangiosarcoma. A veterinarian will make a physical inspection of the lump and likely will send a sample for analysis.
Visceral
Visceral hemangiosarcoma is often diagnosed post-mortem due to the sudden onset of symptoms from a ruptured tumor. However, if a tumor happens to be close to the skin and is successfully detected, there are a number of ways to identify the cancer. The veterinarian will look for general swelling of the abdomen, and will look at the dog's gums to see if they are pale, a simple check for anemia. If the lump is not immediately identified as benign, a blood analysis, urine sample analysis, and medical imaging of the chest and abdomen will also be requested. A biopsy of the tumor may be taken, but this must be done carefully to avoid triggering an internal bleeding crisis.
Treatment of Hemangiosarcoma in Dogs
In the case of dermal hemangiosarcoma, careful surgical removal is usually highly effective. If the tumor has been allowed to infiltrate the lower layers of the skin or muscle, chemotherapy is often administered as well and can include IV treatments of cyclophosphamide. Surgical excision and and chemotherapy combined give an excellent prognosis.
Visceral hemangiosarcoma treatment depends on the extent and size of the tumors. In cases where the cancer is localized to the spleen and has not ruptured, surgical removal along with chemotherapy can give a median survival time of around 4 months. Only 10% of dogs survive more than a year with visceral hemangiosarcoma. Complications of this cancer include clotting disorders leading to hemorrhage, intense pain if the cancer spreads to the bone, weakness and vomiting. In cases where the cancer has spread beyond the spleen, many veterinarians deem it kinder to euthanize the dog rather than subject it to the effects of the cancer.
Recovery of Hemangiosarcoma in Dogs
Dermal hemangiosarcoma is survivable if the tumor is small, removed completely and follow-up chemotherapy administered. Cases where the tumor has spread carry a poor outlook of 6-10 months survival time. Follow-up appointments and imaging will be needed to make sure the cancer has not spread or relapsed.
Visceral hemangiosarcoma is almost always fatal. Pain can sometimes be managed with analgesics, but the severity of the cancer is such that recovery is not possible, and pets often succumb to the complications of living with it.
Hemangiosarcoma Questions and Advice from Veterinary Professionals
Sissy
Australian Shepherd
10 Years
0 found helpful
My dog is 1 week postop of right hind leg amputation. Hemangiosarcoma is confirmed. Her xrays before the amputation showed no other tumors. If all of the leg tumor was dissected, what are the odds of returning cancer somewhere else? How often should we have imaging checkups, every 3 months, 6 months?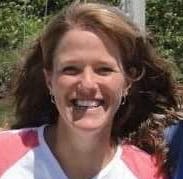 278
Recommendations
Thank you for your email. I'm glad that she is doing well! Because each case of cancer is specific to the patient, staging, and post op treatment, it would be best to ask your veterinarian when they want her post op imaging rechecks. Every 3-6 months is standard, but where she falls in that timeline depends on her individual findings. I hope that she recovers well!
Add a comment to Sissy's experience
Was this experience helpful?
Neo
Labradoodle
8 Years
1 found helpful
My dog, Neo, was diagnosed with hemangiosarcoma about 5 weeks ago. The tumor is on his right hind leg and is fairly large, maybe the size and thickness of the palm of your hand. The skin is affected, and through a surgical biopsy we learned that it has infiltrated the muscle and underlying tissue. However, there were no signs of metastasis to his lungs on x-ray. His leg clearly bothers him though it's difficult to tell if it's just irritating or painful. He puts full weight on it, has a decent appetite, and is lethargic but otherwise in good spirits, happy to be with us and go out with the other dogs. Our dilemma: if we thought amputating his leg would relieve his discomfort and give him a year or more, we would consider it. But we do not want to put him through a major surgery if his time is limited. In short, we want to minimize his suffering but have no way of knowing which is worse - putting him through surgery or living with the cancer for whatever time he has left. A happy, pain-free 3-legged dog would be a gift, but a dog that spends his last weeks in pain from an amputation on top of cancer would be horrible. We know there are no guarantees, but while there is a lot of information about hemangiosarcoma of the spleen/heart/lungs, there doesn't seem to be as much regarding tumors in the muscle / leg.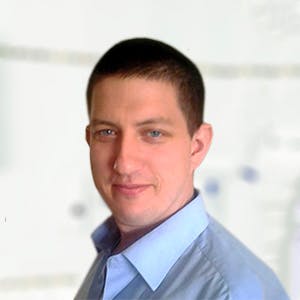 1817
Recommendations
The most important part of hemangiosarcoma is common for all locations which is its malignancy; from your description (not all cases are the same) I would highly recommend amputation of the hind limb as dogs generally recover well from hind limb amputation and adapt very well, it is especially important to consider amputation now as you mentioned that the spleen, lungs and heart appear clear. Amputation is scary for everyone and we worry about pain and movement after surgery but it is normally be best option. Regards Dr Callum Turner DVM
We are one week postop for a right hind leg amputation. Our vet is optimistic that the entire tumor was removed. Sissy was up and walking on her own within 2 days. She does everything she used to Do, just a little slower. It was visually disturbing to see her at first but we are so happy she is out of pain. She is currently off all pain meds and before surgery she was taking the max Tramadol for her size and still couldn't put weight on that leg. We are praying for another year with our tri -paw pup. Best of luck.
Add a comment to Neo's experience
Was this experience helpful?
kalen
German Shepherd Dog
8.5
1 found helpful
My 8.5 yr old GSD was just given the diagnosis of hemangiosarcoma last week by symptoms, anemia on CBC and xray showing enlarged spleen and liver- probable involvement. We elected not to do any further testing as the vet is confident on the diagnosis and have decided to make him comfort care. We thought it was his time wed as he wouldn't get up. He's lost 20# since March. As of today, he is fine, chasing squirrels, able to take 1/2 of our normal daily walks and drinking water. He is still a little weak, but barely noticeable. his appetite though is low. he will only eat a little meat (part of his pampering of his comfort care), but has to chew more loudly and then goes to drink more water. Is it affecting his esophagus or stomach? is there a diet that is better for them when they are this choosey either by choice or their true ability/function? I know this will only end in 1 way, his death. I just want to make sure I don't hurt him with the food I choose.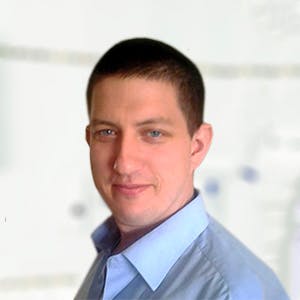 1817
Recommendations
Palliative care is different for each patient, there are prescription diets which may help with digestion and keeping weight at a stable level but many owners complain that their pets are picky eaters and don't care for the taste; various brands are available like Hills and Royal Canin which are available everywhere as well as local manufacturers so talking to your Veterinarian would be useful. Other than that, ensure that Kalen's life is full and you make the most of your time together; some owners like to offer liver support with SAMe and silybin which you may also choose to do. Regards Dr Callum Turner DVM
I tried a different moist dog food and treats which he gobbled right down. I hadn't seen him eat like that since the diagnosis. I wonder if their tastes change?
I have a 12 year old whippet that has had tumors removed from the skin twice. Now, they are more widespread and I know surgery would be very painful and stressful. He hasn't lost any weight, eats great (zignature can/dry). Excellent food, plays and seems normal to me. Lifespan is 13-14 years, but no he has a little oozing on his belly. Is there anything I can apply topically to relieve this? I've been giving him hydro-baths which has reduced it..
Add a comment to kalen's experience
Was this experience helpful?
Cowboy
German Shepherd Dog
10 years
0 found helpful
My German shepherd is home after a splenectomy for a ruptured hemangiosarcoma. I know this is unfortunately common in shepherds. This is the third dog I have had with it. He will be 11 in December. I'm inclined not to put him through chemo since my understanding is the prognosis is so poor even with it. The first dog I had with it years ago became neutropenic and septic after one round of chemo so we didn't do more. The vet who did the surgery said he saw one very small lesion on the periphery of his liver during surgery and nothing in the parenchyma. He didn't need a transfusion. His chest X-ray looked clean. I'll do chemo if seems worth it. I just don't want to put him through it if the rapid progress of this cancer makes it pointless. Thoughts?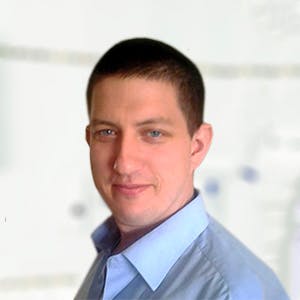 1817
Recommendations
Hemangiosarcoma is an aggressive cancer commonly in the spleen but also may affect the liver, heart and skin; Cowboy did well to not require a blood transfusion after a rupture. The prognosis as you are aware is grave with chemotherapy prolonging life by a few months but isn't curative in malignant cases. The decision is down to you, dogs respond differently to chemotherapy and you need to decide if you would want to put him through this. Regards Dr Callum Turner DVM www.acvs.org/small-animal/splenic-masses
Hi, just curious to see how your German Shepherd is doing for the last two months? My black lab just had the exact same thing happen and we had to remove his spleen, now its just a waiting game. They said he could have 2-12 months. Just wondering if you are seeing any symptoms yet? And I have heard about "I'm Yunity" & "Yunnan Baiyao" as well and think we will give it a try. How do the dogs qualify for the test study at UPENN? Thank you for your help!
My friend's dog qualified for a study at UPENN where they administered an herbal supplement called "I'm Yunity" to fight the cancer on a daily basis "goes by dog's weight" in conjunction with Yunnan Baiyao "to stop internal bleeding when it occurs" you'll notice the pale gums when their bleeding internally. 8 months later this dog is still going strong knock on wood...your lucky to have half that time with chemo. I'm a media personality in NYC and have covered the story. Give "I'm yunity" & "yunnan baiyao" a try. Best of luck, dog's in my thoughts
Add a comment to Cowboy's experience
Was this experience helpful?
Meicah
Golden Retriever
7 Years
1 found helpful
My golden retriever is 7. She had a mast cell removed (hind leg), then another mast cell (right side) and a subcutaneous hemangiosarcoma (left side) removed. Last November she had a cutaneous (left side) hemangiosarcoma removed and another from the same side in July. She now has multiple lumps on that side which bleed. The bleeding is getting worse soaking through multiple layers. Other small lumps appearing - one on right side and one in her ear that bleed. She is due to go in for surgery again on Thursday. She is in good spirits but becoming quieter.
I suspect further surgery on that side will not be an option. Are there other ways of stemming the bleeding? Will this be causing her pain?
Thanks
P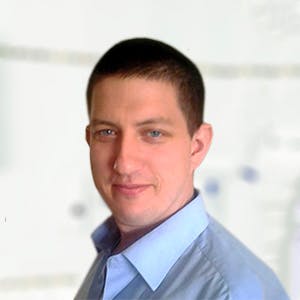 1817
Recommendations
Both mast cell tumours and hemangiosarcomas may bleed easily when scratched or slightly damaged and removal is generally treatment of choice in cases of bleeding. There is no other way to stop them from bleeding (no reliable way which has been tested); surgery is your best bet but can be unrewarding when the lesions return afterwards. Pain and discomfort are possible but it is difficult to say whether or not it is painful without seeing a pain response. Regards Dr Callum Turner DVM
Add a comment to Meicah's experience
Was this experience helpful?
Charlie
Golden Retriever
8 Years
0 found helpful
Our golden who just turned 8 yrs of age had heart failure and during further investigation we were told he had blood built up around the heart which he had removed successfully 370mil of blood. He also had a seizure during the procedure which he's never had before. The Vet also took blood work (blood from around the heart and some clear fluid from his abdomen). We were told that he had hemangiosarcoma of the heart when we left the emergency clinic. When they called back a few days later the blood results came back negative for cancer cells. Does this mean he doesn't have Hemangiosarcoma of the heart? We are so confused. He is recovering well but still low in energy. If we didn't have the blood removed he would have surely died.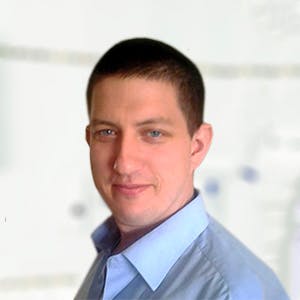 1817
Recommendations
Blood testing isn't a good diagnostic method for hemangiosarcoma of the heart; ideally x-rays and echocardiography would be performed to look at the heart and the rest of the internal organs to look at the overall problem. A buildup of blood in the pericardium (sac around the heart can stop the heart from filling (due to restriction) and leads to a lower cardiac output. I would recommend the x-ray and echocardiography as a next step to get some answers. Regards Dr Callum Turner DVM
Add a comment to Charlie's experience
Was this experience helpful?
Sally
Beagle
12 1/2 years old
0 found helpful
Hi my dog has subcutaneous hemangiosarcoma which has spread. I have her on supplements but want to put her on low dose chemotherapy what do you think? Or regular chemotherapy? My vet suggested that I take her to a special clinical for radiation therapy I don't want to stress her out either what treatment to buy time is worthwhile.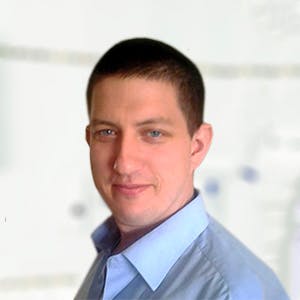 1817
Recommendations
There are a few different chemotherapy protocols which may be followed which may include low dose chemotherapy; this should be discussed with your Veterinarian or with an Oncologist regarding Sally's specific case. I haven't examined Sally, so I really cannot comment in cases like this. Regards Dr Callum Turner DVM
Try putting your furbaby on I'm yunity & yunnan Baiyao , UPENN vet school did a trial and found I'm yunity prolongs the life of the dog with hemangiosarcoma. It's worth a shot. Chemo didn't work for mine and he suffered for it. Praying for ya
Add a comment to Sally's experience
Was this experience helpful?
Lily
Goldendoodle
11 Years
0 found helpful
Medication Used
Corius Vericolor mushroom extract
During a yearly checkup, our vet noticed a PVC in our dog's heart. After some X-rays and ultrasounds, it was determined she had masses on her spleen but initial lab results were negative for cancer. She had a splenectomy mid-May of this year and pathology came back positive for hermangiosarcoma. We did not do chemotheropy but used I'm Unity Coriolus Versicolor mushroom supplements instead. She was taking the supplements (and later Tramadol) like a champ. Over the months, she has had a couple of "episodes" of some heavy breathing and pale gums. I chalked that up to some possible small bleeds that she was able to recover from quite quickly. Her appetite has been decreasing over the last week weeks. She has become quite picky and won't eat most foods we put in from of her with the exception of chicken and steak. A couple of weeks ago she completely lost interest in taking her supplements which we put in Pill Ppckets that she loved and gobble up. Last week she was having difficulty getting up on her own. I thought it was probably old age (she will be 12 in 8 days) and a common ailment for Goldens (hip problems). This week so far (today will be day 3) she has had diarrhea and vomiting. I have a hard time wondering if her symptoms are old age or just not feeling well and she will bounce back again or if in fact this is all due to the cancer and these are the final stages and we need to make the hard decision now rather than later. I've heard so often "you will know when to put her down" but I don't think I will. I am too hopeful and optimistic that she will get better which is probabaly blinding me to the reality that she really is dying and I should help her pass peacefully. In your experience, are all the symptoms she is having more than likely due to the cancer and she won't get better but worse?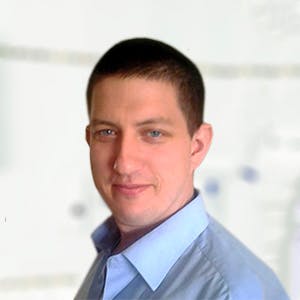 1817
Recommendations
Usually in these types of cases, owners will notice changes in behaviour and distancing from family when their dog is getting to that point; however, some people will focus on the positive things and will disregard the negative changes either out of denial or pure hope that their loved one will get better. I cannot give you any specific signs as hemangiosarcoma is a very aggressive cancer and affects multiple systems; from a Veterinary point of view, recommendation will come from your Veterinarian during a physical examination during a check up. Regards Dr Callum Turner DVM
Just last week, our nearly 13-year old shepherd/chocolate lab mix succumbed to what we suspect was a rupture. We, too, believed it was just her usual old-age getting the best of her that day, but soon she was immobile, unable to eat or drink, breathing heavily, pale gums, and had tinges of pink in her drool. From the onset of what we now know to be the symptoms, she was gone within 48 hours. She died with us at home hours before the vet could do a home-visit to help her go peacefully. It was devastating. After speaking with our regular vet, it is suspected that hemangiosarcoma was the culprit. YOU WILL KNOW. And putting her to sleep will be the best way. Watching my beautiful friend struggle in those last hours was heartbreaking. I wish I knew more, and I would do it all over again. We would have done better by her.

Enjoy the time you have with Lily! With this hemangiosarcoma, it could turn badly very quickly and leave you guessing at what to do. Make a plan now. I'm so sorry.
Add a comment to Lily's experience
Was this experience helpful?
Sadie
Golden Retriever
Almost 12
0 found helpful
On June 17th of this year, our dog Sadie a golden retriever developed her fist symptoms of hemangiosarcoma. At first we were told she had a pericardial effusion and they wanted to put her down. But being this was my daughters birthday we opted to wait. Come that next week she was back to normal, which I found crazy. I took her back to the vet and they sent us to a specialist. There she was diagnosed with hemangiosarcoma and I was told she had a mass on the right side of her heart that was inoperable. He told us that chemo would buy her maybe 1-2 months but there was no cure. Since then she has been acting like herself. I cook her grilled chicken with white rice, and lean ground beef with rice for meals. She is still eating, drinking, and playing which has me so confused. She will be 12 years old in October and has never had any health problems. I actually have 2 questions: they told me that he prognosis was day to day, is it uncommon for them to live this long afterwards? And my other question is, a few days ago she began having diarrhea. Not just any diarrhea but mucousy diarhea...(no blood in it I checked) Is this common or should I be concerned? She is still eating drinking and acting like herself. In fact, the vet that treated her that June 17 came to our house to treat one of our larger animals and couldn't believe how good she was doing. She couldn't believe she was the same dog. Thank you so much for your time.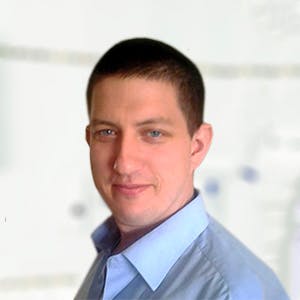 1817
Recommendations
Cardiac hemangiosarcoma is an awful condition where survivability is measured in weeks to months with some articles citing an average of four months (some less, some more but dependent on other factors too). If Sadie is otherwise in good spirits (eating, drinking and playing) I would take each day as it comes and enjoy the time that you have left together; I would try to reduce activity as hemangiosarcomas cause blood vessel fragility around them and may rupture (due to an increase in blood pressure). The diarrhoea may or may not be connected, diarrhoea is caused by so many different causes, just see how she is over the next day or so. Regards Dr Callum Turner DVM
There is a vet cardiologist in San Leandro, California who surgically removes hemangiocarsoma from the heart. She did it for our dog who is dancing like a puppy 4 months since his heart bleeding incident.
I wish I had known about this vet on Tues. I'm in the East Bay and we elected to put my 13 year old female Lab down after receiving this diagnosis of hemangiosarcoma on her heart on Tuesday. I don't know if it would have saved her, she had massive CHF as well, but it would have been nice to know. I hope this information can save another dog's life. Thank you for sharing.
I wish I had known this information on Tuesday. I live in the East Bay and we elected to put my 13-year-old female Lab down after receiving this diagnosis of hemangiosarcoma on her heart on Tues. I don't know if it would have saved her life, since she also had massive CHF, but it would have been nice to know if it was an option. Hopefully this info will save another dog's life. Thanks for sharing.
Add a comment to Sadie's experience
Was this experience helpful?
moose
Labrador Retriever
12.5
0 found helpful
my 12.5 year old Lab/border collie had her spleen removed last week. The Visceral – Hemangiosarcomas tumor was about an inch in diameter. There were multiple others just beginning. It had not ruptured. She had no symptoms. It was found by chance in an ultrasound. What should I watch for in her behavior. How long before new tumors pop up in other organs.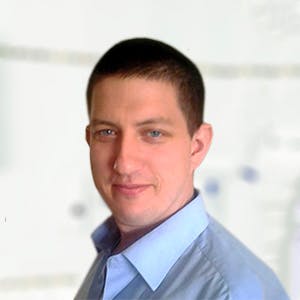 1817
Recommendations
Hemangiosarcoma is a common malignant tumour which labrador retrievers are disposed to; the prognosis is generally measured in months (less than three months) with less than 10% of dogs surviving a year post surgery. Symptoms of metastasis would be dependent on the area affected; but general signs of lethargy, loss of appetite and behavioural changes are the normal indicators but regular checkups by your Veterinarian would help identify new lesions (x-ray). Chemotherapy in some cases may help extend lifespan and should also be discuss with your Veterinarian. Regards Dr Callum Turner DVM
www.acvs.org/small-animal/splenic-masses
Add a comment to moose's experience
Was this experience helpful?
Esco
American Cocker Spaniel
5 Years
0 found helpful
My baby dog Esco is 5 years old. He's an American Cocker Spaniel, full of life and happy as can be. He was diagnosed last June2016 with subcutaneous hemangiosarcoma. We removed the tumor on his neck and did 3 of 5 chemo sessions. Unfortunately his tumor came back in Jan of this year. In the past month, it has grown. I don't know what is going to happen next, and given his prognosis of up to a year, what should I expect? So far he acts completely normal, happy and playful as always.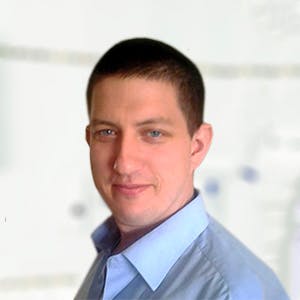 1817
Recommendations
Prognosis in these types of cases are variable. Hemangiosarcoma is slow to metastasize, but generally without surgical intervention time is measured in months rather than in years. Surgical removal if possible, it still the best way to extend life expectancy and chemotherapy will help too. If you haven't returned to your Veterinarian yet, I would advise that you do so to assess the extent of the recurrence. Regards Dr Callum Turner DVM
Add a comment to Esco's experience
Was this experience helpful?
Puppy
Boxer
11 Years
0 found helpful
Has Symptoms
lethargy, internal bleeding
MY 11 year old dog, boxer/lab/ who knows mix, has hemangiosarcoma. The tumor on his spleen ruptured 5 weeks ago and he had a splenectomy. We found out yesterday that the cancer is back in his abdomen., he is bleeding internally. We got him some good pain meds so we could spend the weekend with him. The meds are working great, his personality is back. Before the meds, he didn't want to do anything, just lay there. Now is being a punk again, shopping in my daughters toy bin, playing minimally, wagging his tail and just being a dog again. We planned on euthanizing him on Monday, but we really arent ready to lose him, he still has a lot of spunk...he doesn't act like an "old dog". We wonder if we are jumping the gun, and with it being a weekend, we haven;t had the opportunity to discuss options. If they operate again, does he have a chance? I have been reading about marijuana for cancer inhibition. Do we have options? We are not doing chemo.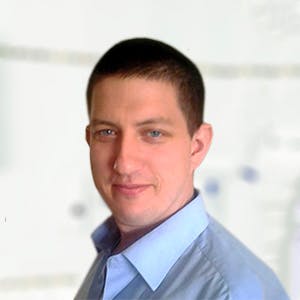 1817
Recommendations
The decision to end the life of your loved one is never an easy task, especially when you see him active and playing. There are many 'if's' in this case, if the cancer can be operated on again is dependent on it's location, before it was on his spleen which is an organ that can be easily removed but if it has spread and is more disseminated then surgery may not be an option; if the pain medication continues to work, the effects of the medication may lessen over time leaving him lethargic and not wanting to play; the use of marijuana in cancer patients is still being researched and while there are some promising studies, there isn't enough conclusive evidence at the moment to make a recommendation. I recommend taking each day as it comes, enjoying as much time with your friend as you can. Regards Dr Callum Turner DVM
Add a comment to Puppy's experience
Was this experience helpful?
Rudy
Whippet
9 Years
0 found helpful
My Dog (Whippet) has dermal hemangiosarcoma, he has had a couple surgeries removing spots, but before they get too big I have these spots lasered at a animal dermatology clinic. I have spent thousands upon thousands of dollars between surgeries and lasering. I have been told to give my dog the Lunacin capsules. It is suppose to help dogs with tumors and cancer. I have started my dog on these capsules. I was wondering if you have any opinion regarding Lunacin. These pills are not cheap and I want to make sure I am not throwing money away by purchasing these pills. I am also giving my dog the supplement Apocaps as per the "Dog Cancer Survival Guide" recommendation.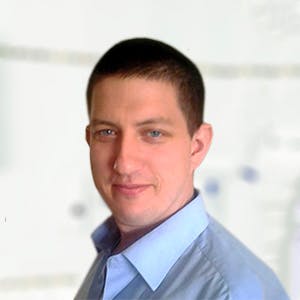 1817
Recommendations
Lunasin has been researched for around twenty years for the effects of preventing cancer growth and in cases preventing cancer from forming. However, there are very few studies published to dates and all have a narrow scope (I haven't found one on Hemangiosarcoma). Whilst there are some promising articles published in journals like Nature, there still isn't enough conclusive research published to make a recommendation. Both Lunasin and Apocaps are products called nutraceuticals which are nutritional supplements promoted as "medication" which are sold without the need of a prescription and in many regulatory jurisdictions are regulated as food and not medicine. Regards Dr Callum Turner DVM
I am not in the medical field, but when you are given a 90 days to death diagnosis on a 7 year old dog (hemangiocarsoma on the heart 7/31/2017), you are in denial, which led me to do a ton of research. All this cancer in dogs started around the year 2000. Effective flea/tick medicine maybe started around that time. So we stopped the flea/tick medicine and give him 1 tablespoon of apple cider vinegar each day instead. Apocaps and turkey tail mushroom appear to prolong a dog's life and give him better quality of life for up to a year. I use the Matrix brand Turkey Tail Mushroom called something else now, about $30/month. I also use spirulina. For the dogs that went to live on for years, it was a change in diet like raw organic meat/fish and vegetables. Cut the carbs as cancer feeds on carbs. I give him darwinspet.com raw organic frozen food. There is controversy in this area. All I know is my dog should be dead and he is dancing like a puppy and running like the wind.
Add a comment to Rudy 's experience
Was this experience helpful?