What is Pneumothorax?
Atmospheric air can gain entry into the pleural cavity from trauma caused by other animals, car accidents, and other puncturing wounds, and is called open pneumothorax. Air accumulation caused by an internal problem, such as lung disease, tumors, or infections, is considered to be a closed pneumothorax condition. One or both lungs could be affected at one time. While many cases can be successfully treated, the condition can be fatal if medical assistance is not sought promptly.
Pneumothorax is defined as an abnormal amount of free air in the pleural space, or in the tissue that wraps around the lungs. This can cause considerable respiratory distress that can lead to a life threatening condition. The most notable symptoms include many types of breathing difficulties, but you may also notice bluish gums, lethargy, or an obvious penetrating wound.
Book First Walk Free!
Symptoms of Pneumothorax in Dogs
Symptoms of this condition include:
Short of breath
Respiratory distress
Abnormally rapid breathing
Labored breathing
Shallow breathing
Dull breathing sounds
Coughing
Hypoventilation
Restlessness
Vomiting
Diarrhea
Lethargy
Fever
Bluish skin and mucous membranes
Poor pulse
Pain
Presence of a chest penetrating wound
Types
The condition of pneumothorax can be divided into these categories:
Traumatic pneumothorax - This is the most common form, resulting from a chest injury; it is characterized by a wound that creates an open channel between the outside air and the chest cavity
Spontaneous pneumothorax – This is a relatively rare form, and does not result from trauma; primary spontaneous pneumothorax results from the rupture of bullae or blebs, or pockets of air and secondary spontaneous pneumothorax can develop from a pre-existing lung condition
Iatrogenic pneumothorax – This is a condition that results from medical care that has damaged the tissues covering the lungs; unfortunately, such invasive procedures may be necessary if a dog is in a life threatening situation
Tension pneumothorax – This refers to a situation that creates a closed channel, meaning that air can enter and accumulate in the pleural space, but cannot leave; the pressure this creates can lead to severe cardiovascular and respiratory problems
Causes of Pneumothorax in Dogs
Causes of air accumulation in the pleural cavity can include:
Blunt trauma, such as car accidents, falling from a height
Penetrating wounds, such as stabbing, gunshots, and bite wounds
Medical procedures, such as a thoracotomy or thoracocentesis
Bacterial infections
Infectious diseases
Ruptured lung abscess
Lung conditions, such as pneumonia and various emphysemas
Heartworm disease
Paragonimus infection
Roundworm infection
Cancer
Congenital bronchial abnormalities
Diagnosis of Pneumothorax in Dogs
If your dog is having difficulties breathing, it is an emergency and needs immediate treatment. Your veterinarian will observe and listen to your dog's respiration, look at any symptoms present and physical characteristics displayed, and ask for a history of any trauma, vaccinations, heartworm, and flea and tick preventative medications. It is important to relate any and all information to aid your veterinarian in making a correct diagnosis.
If pneumothorax is suspected, X-rays, CT scans, and ultrasounds of the chest can show the presence of free air, and may aid in a diagnosis. Further testing can help discern the cause of the air accumulation, and can include heartworm antigen testing, roundworm testing, fecal examination, and blood samples. A thoracocentesis or an exploratory thoracotomy may need to be performed, either to aid in an emergency situation, or to collect further data for a correct diagnosis. During this procedure, a culture of the lung may be taken and tested. Chest X-rays are generally taken after these invasive procedures are performed to further assess any damage.
Treatment of Pneumothorax in Dogs
Treatment of the pneumothorax itself will depend on the source of the air, the amount of air accumulated, if it is an open or closed channel, and any other clinical signs your dog is presenting. If the air needs to be evacuated, this can be done through a thoracocentesis, a procedure that uses a needle to penetrate into the pleural cavity to extract air, fluid or tissue samples. It is used for both diagnostic exploration and as a treatment. It is always recommended when there is a penetrating injury. X-rays are always taken after this procedure. A thoracocentesis is only performed in cases where your dog's respiration is compromised. Other procedures may include placing chest tubes and administering supplemental oxygen.
Once your dog is stabilized, the cause of the pneumothorax will be treated. If there was a blunt trauma or penetrating injury involved, surgery to repair wounds may be needed. Wounds are then sealed with dressings, and your dog is monitored. Any lesions or tumors identified in the lungs, lung diseases, or parasitic or bacterial infections will be treated appropriately as needed. If blebs or bullae are present, a pleurodesis may be performed to eliminate the space between the membranes surrounding the lungs.
If the pneumothorax does not resolve after treatment, further exploratory procedures may be needed.
Recovery of Pneumothorax in Dogs
The recovery is good for many cases of spontaneous pneumothorax, as long as treatment is prompt. You should see an immediate improvement in your dog's breathing after treatment, although there can be a reoccurrence. Other types of pneumothorax have variable rates of recovery. Reoccurrence can also depend on the successful treatment of the underlying condition.
Pneumothorax Questions and Advice from Veterinary Professionals
Bronko
Siberian Husky
6 Years
0 found helpful
In September of last year our dog started to have problems breathing. We took him to the emergency room and they took x-rays. They found air around the lungs and it was leaking from his lungs. They could not say what was causing it. They started would need to have a CT scan done to determine the cause. After they did it was diagnosed with possible spontaneous pneumothorax do to possible bullas. Although were not able to see where they were or if it was that. They advised to extract the air and do a blood patch for the moment. This treatment worked and now it came back after 3 months. They still can't tell us where or what is causing it. We had a HDVI CT done and they could not find the cause. After the scan we came out worse with his breathing that were forced to take him to the Emergency again. He was stabilized but recommended a costly surgery with no hope it would cure him for ever. Because it could come back. Can you please give me an advice and percentage of permanent recovery. Thank you
My 6 year old Poodle had multiple spontaneous pneumothoraces. The first time we did surgery, they took out a lung lobe. Three weeks later it happened a second time and they did a blood patch. Third time we put in a port. It happened again a week later and her chest was leaking a liter per hour... I can't tell you the percentage of permanent recovery, but I wonder if she would've survived if I had them do surgery each time it happened or if the end result would've been the same and I just put her through a ton of pain. I hope your dog recovers. I just lost mine two days ago and still searching about cases like hers to see if I made the right choices.
Add a comment to Bronko's experience
Was this experience helpful?
Gold
teckel poodle
2 Years
0 found helpful
Has Symptoms
snoring sound from the holes
My puppy got attacked by a larger dog which caused him to have two holes in his chest from which we can hear a "snoring" type of sound when he gets up, we took him to the veterinary after 12 hours of the accident because we weren't able to find an emergency one, and all the doctor did was closing down the holes with surgery without extracting the air, when I tell the doctor about extracting the air and everything I read here, he just replies by "It's my job, I know what I'm doing", even though I feel like it is just because they don't have the Oxygen therapy devices. Please doctor tell me if I should be concerned that my dog still has some air trapped inside his skin? is air extraction always crucial during open pneumothorax surgery? can my dog have a normal life again? thank you very much for your time.
My 8 year old shih tzu very healthy dog suddenly came down with pneumothorax. We think he had a fall of some kind when he head home alone briefly. He didn't have any immediate symptoms until observed shortly after we came home. Wondering how common it is for a small dog to get this illness when there are clearly no signs of blunt trauma, ie: hit by a car, etc.
we are devasted by his loss. He couldn't be saved in time.
Add a comment to Gold's experience
Was this experience helpful?
Yukio
Japanese Chin
13 Years
0 found helpful
Has Symptoms
Severe coughing ,bleeding and clots
I put down my 12.5 yr old Japanese Chin today. Xrays showed he had a collapsed lobe and was leaking into chest cavity. 2 options given euthanasia or take to CT specialist for immediate scan and hospitalization for several days. I didn't understand why hospitalization after scan?
Add a comment to Yukio's experience
Was this experience helpful?
Princess
German Shepherd
11 Years
0 found helpful
Should an emergency vet hospital be able to treat pneumothorax or would they refer you to another facility? Is the treatment of trying to expel the air considered a speciality vet procedure?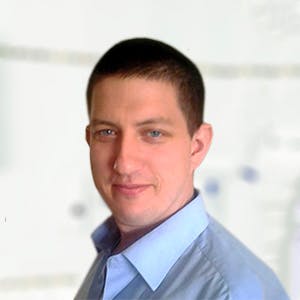 3320
Recommendations
Any Veterinarian in the majority of cases would be able to manage pneumothorax; emergency clinics would probably have more experience in seeing a larger number of cases due to the emergency nature of their work. You should visit your Emergency Veterinarian immediately if you haven't done so already. Regards Dr Callum Turner DVM
Add a comment to Princess's experience
Was this experience helpful?
Abby
Samoyed
8 Years
0 found helpful
My Samoyed was operated on 2 1/2 weeks ago, opening her chest and three Bullae were removed. I rushed her to emergency vets. They took a few liters of air from around her lungs. Prior to this happening, she had a cough that got progressively worse. She is 8 years old and never had any other problems. She had her stitches taken out a few days ago and the surgeon said she was good. She started coughing again and I'm worried. It's not all the time but here and there. Should I be concerned? She's active and her appetite is back but this cough has me concerned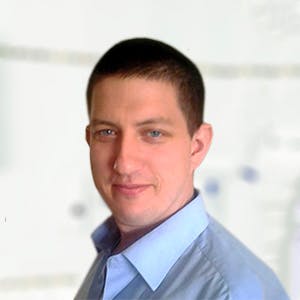 3320
Recommendations
In this case I would suggest you return to your Veterinarian or an Emergency Veterinarian and have Abby checked over since medication may be useful to suppress the cough to be on the safe side; however if there is an infection or any other issue you this would need to be addressed. Regards Dr Callum Turner DVM
Add a comment to Abby's experience
Was this experience helpful?
Colbie
Goldendoodle
9
0 found helpful
My 9 year old Golden doodle had a freak accident at the dog park. She was playing with another dog and fell very hard on the pavement. She has pneumothorax. We took her to the vet and the tapped her pleural space and withdrew the air...she did not re-accumulate air for a few days. We took her home and it reoccurred. Back at the vets she got a chest tube. Non air now for a few days. Her CT scan showed either a tear or a bulla..I know it's a tear. We are taking her home either today or tomorrow to try it again. What do we do if this reoccurs? I don't see that there is a great mortality rate with dogs and the surgery. Need advice. Thanks so much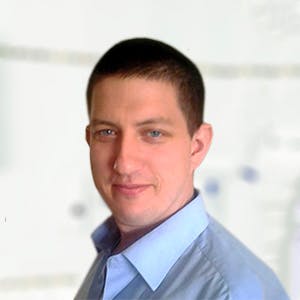 3320
Recommendations
Generally the mortality rate is lower with surgical treatment than with medical management alone; each case is different and blunt trauma pneumothorax may be treated medically in many cases. If there is a constant recurrence of pneumothorax, you may need to consider a surgical lobectomy. Your Veterinarian will be the best one to guide you regarding Colbie's individual case and whether they believe medical management alone is sufficient. Regards Dr Callum Turner DVM
Add a comment to Colbie's experience
Was this experience helpful?
Balie
Mutt
8 Years
0 found helpful
our dogs are the same size. Per the kennel they were at they say our dogs fought and now my dog is being treated for a lung puncture. Our other dog is the same size or a bit smaller. Could our smaller dog have caused a lung puncture? No one heard any fighting going on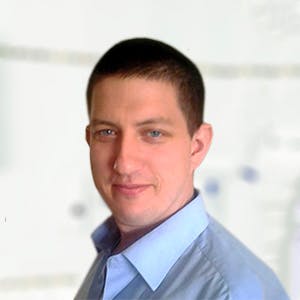 3320
Recommendations
It is possible for a smaller dog to cause pneumothorax in a larger dog, a puncture wound to the chest would cause air to accumulate in the pleural cavity making breathing difficult; whether or not a smaller dog could puncture the lung itself it up for debate. But certainly a smaller dog can cause pneumothorax in a larger dog. Regards Dr Callum Turner DVM
Add a comment to Balie's experience
Was this experience helpful?
Scooter
Labrador Retriever
10 Years
0 found helpful
I have a friend who's dog is a 10 year old lab. He was brought to the vet and they said that they would have to euthanize him because the air was still filling his pleural cavity. Was this necessary? I don't mean to doubt professionals but I've looked in to this quite a bit and it seems rather treatable. I know 10 isn't exactly the age of a "young" dog but he still had some good years left in him.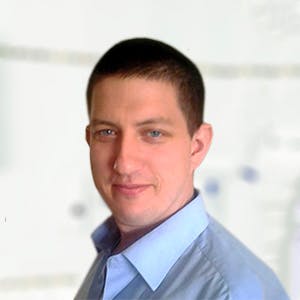 3320
Recommendations
Pneumothorax may be caused by a variety of conditions and may vary in severity; when a Veterinarian recommends euthanasia they need to evaluate the initial cause, extent and progression of the cause, severity, possible treatment or management options (some options like surgery may be cost prohibitive), likely response to treatment or management, and most importantly overall animal welfare. Since I am not aware of the underlying cause, I am unable to give a recommendation on whether there was a course of action which may have been appropriate. Regards Dr Callum Turner DVM
Add a comment to Scooter's experience
Was this experience helpful?
Vinnie
Italian Greyhound
15 Years
0 found helpful
My dog has a right lung lobe mass that is 1.8 x 1.6 x 1.2 cm in size. He also has 2 blebs/bullae in the left lung. He has good blood work and heart...should I get them ALL removed? or just remove the more concerning mass? Seems like a scary big surgery to go into both lungs and remove lobes. He acts normal for an old dog.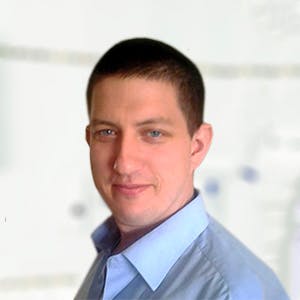 3320
Recommendations
Opening the chest and performing surgery in a 15 year old dog is a very serious and non-routine surgery (compared to castration or a simple lumpectomy). Whilst both the bullae and the mass are to be concerned about, I would be more concerned with Vinnie's age and the risk-reward for this type of surgery; however, the decision to operate would be at your Veterinarian's discretion as they have examined Vinnie and they will decide whether or not Vinnie can tolerate the surgery. Regards Dr Callum Turner DVM
Add a comment to Vinnie's experience
Was this experience helpful?