What is Pneumothorax?
Atmospheric air can gain entry into the pleural cavity from trauma caused by other animals, car accidents, and other puncturing wounds, and is called open pneumothorax. Air accumulation caused by an internal problem, such as lung disease, tumors, or infections, is considered to be a closed pneumothorax condition. One or both lungs could be affected at one time. While many cases can be successfully treated, the condition can be fatal if medical assistance is not sought promptly.
Pneumothorax is defined as an abnormal amount of free air in the pleural space, or in the tissue that wraps around the lungs. This can cause considerable respiratory distress that can lead to a life threatening condition. The most notable symptoms include many types of breathing difficulties, but you may also notice bluish gums, lethargy, or an obvious penetrating wound.
Pneumothorax Average Cost
From 396 quotes ranging from $1,500 - $6,000
Get a free pet insurance quote in less than 60 seconds!
Easily compare quotes from the most trusted pet insurance companies in the United States.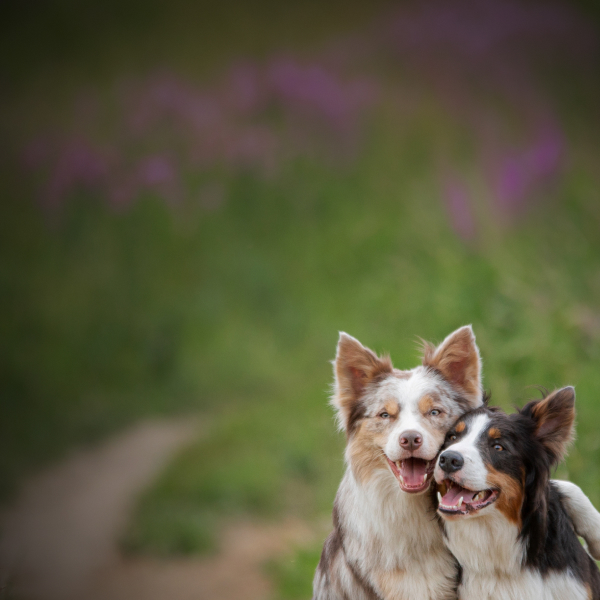 Symptoms of Pneumothorax in Dogs
Symptoms of this condition include:
Short of breath
Respiratory distress
Abnormally rapid breathing
Labored breathing
Shallow breathing
Dull breathing sounds
Coughing
Hypoventilation
Restlessness
Vomiting
Diarrhea
Lethargy
Fever
Bluish skin and mucous membranes
Poor pulse
Pain
Presence of a chest penetrating wound
Types
The condition of pneumothorax can be divided into these categories:
Traumatic pneumothorax - This is the most common form, resulting from a chest injury; it is characterized by a wound that creates an open channel between the outside air and the chest cavity
Spontaneous pneumothorax – This is a relatively rare form, and does not result from trauma; primary spontaneous pneumothorax results from the rupture of bullae or blebs, or pockets of air and secondary spontaneous pneumothorax can develop from a pre-existing lung condition
Iatrogenic pneumothorax – This is a condition that results from medical care that has damaged the tissues covering the lungs; unfortunately, such invasive procedures may be necessary if a dog is in a life threatening situation
Tension pneumothorax – This refers to a situation that creates a closed channel, meaning that air can enter and accumulate in the pleural space, but cannot leave; the pressure this creates can lead to severe cardiovascular and respiratory problems
Causes of Pneumothorax in Dogs
Causes of air accumulation in the pleural cavity can include:
Blunt trauma, such as car accidents, falling from a height
Penetrating wounds, such as stabbing, gunshots, and bite wounds
Medical procedures, such as a thoracotomy or thoracocentesis
Bacterial infections
Infectious diseases
Ruptured lung abscess
Lung conditions, such as pneumonia and various emphysemas 
Heartworm disease
Paragonimus infection 
Roundworm infection
Cancer
Congenital bronchial abnormalities
Diagnosis of Pneumothorax in Dogs
If your dog is having difficulties breathing, it is an emergency and needs immediate treatment. Your veterinarian will observe and listen to your dog's respiration, look at any symptoms present and physical characteristics displayed, and ask for a history of any trauma, vaccinations, heartworm, and flea and tick preventative medications. It is important to relate any and all information to aid your veterinarian in making a correct diagnosis. 
If pneumothorax is suspected, X-rays, CT scans, and ultrasounds of the chest can show the presence of free air, and may aid in a diagnosis. Further testing can help discern the cause of the air accumulation, and can include heartworm antigen testing, roundworm testing, fecal examination, and blood samples. A thoracocentesis or an exploratory thoracotomy may need to be performed, either to aid in an emergency situation, or to collect further data for a correct diagnosis. During this procedure, a culture of the lung may be taken and tested. Chest X-rays are generally taken after these invasive procedures are performed to further assess any damage.
Treatment of Pneumothorax in Dogs
Treatment of the pneumothorax itself will depend on the source of the air, the amount of air accumulated, if it is an open or closed channel, and any other clinical signs your dog is presenting. If the air needs to be evacuated, this can be done through a thoracocentesis, a procedure that uses a needle to penetrate into the pleural cavity to extract air, fluid or tissue samples. It is used for both diagnostic exploration and as a treatment. It is always recommended when there is a penetrating injury. X-rays are always taken after this procedure. A thoracocentesis is only performed in cases where your dog's respiration is compromised. Other procedures may include placing chest tubes and administering supplemental oxygen. 
Once your dog is stabilized, the cause of the pneumothorax will be treated. If there was a blunt trauma or penetrating injury involved, surgery to repair wounds may be needed. Wounds are then sealed with dressings, and your dog is monitored. Any lesions or tumors identified in the lungs, lung diseases, or parasitic or bacterial infections will be treated appropriately as needed. If blebs or bullae are present, a pleurodesis may be performed to eliminate the space between the membranes surrounding the lungs.
If the pneumothorax does not resolve after treatment, further exploratory procedures may be needed.
Worried about the cost of treating your pet's symptoms?
Pet Insurance covers the cost of many common pet health conditions. Prepare for the unexpected by getting a quote from top pet insurance providers.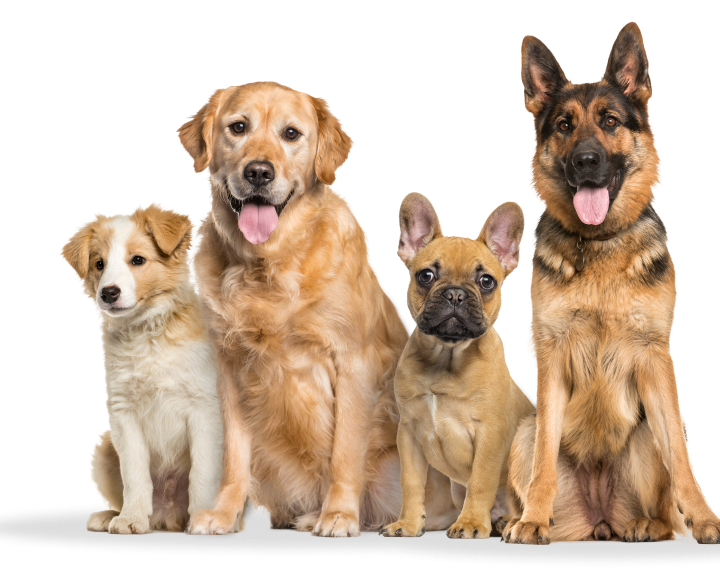 Recovery of Pneumothorax in Dogs
The recovery is good for many cases of spontaneous pneumothorax, as long as treatment is prompt. You should see an immediate improvement in your dog's breathing after treatment, although there can be a reoccurrence. Other types of pneumothorax have variable rates of recovery. Reoccurrence can also depend on the successful treatment of the underlying condition.
Pneumothorax Average Cost
From 396 quotes ranging from $1,500 - $6,000
Top
Pneumothorax Questions and Advice from Veterinary Professionals
Shih Tzu
Two Years
5 found this helpful
5 found this helpful
My pet has the following symptoms:
My dog got trapped under the couch and got squished and now is experiencing acute trauma and has air bubbles around her body
Answered by Dr. Sara O. DVM
Hello. I worry that your dog has a punctured lung or something else causing air to leak under her skin. It would be best for her to see a vet right away.!
Feb. 11, 2021
Was this question and answer helpful?
Whippet
Seven Years
3 found this helpful
3 found this helpful
My pet has the following symptoms:
Hello my dog had a series of tests done including 2 sets of xrays, 2 CTs, a thoracenthesis to remove fluid. A pulmonary bulla was seen on last CT. Does this necessarily have to be removed if my dog has no clinical signs whatsoever? Every blood test was normal. He has a consolidated right lung lobe and He is being treated for pneumonia as well.
Answered by Dr. Ellen M. DVM
Hello, thank you for writing in. I'm sorry to hear that your dog has been having some lung issues! I'm not sure why your dog had all of the testing in the first place, but I would assume he had clinical signs to warrant the extensive testing that found the pulmonary bulla and if he had fluid in his chest, that is quite serious. A pulmonary bulla does need to be addressed medically. If it is not addressed, it could rupture, leading to the free air in the chest cavity. This is called a pneumothorax and is very serious. I recommend following the veterinarian's recommendation that is treating his case currently as far as how to address the bulla. It sounds like they are being very thorough and doing a very good job addressing your dog's lung disease. I hope that your dog starts feeling better soon!
Aug. 3, 2020
Was this question and answer helpful?
Pneumothorax Average Cost
From 396 quotes ranging from $1,500 - $6,000
Get a free pet insurance quote in less than 60 seconds!
Easily compare quotes from the most trusted pet insurance companies in the United States.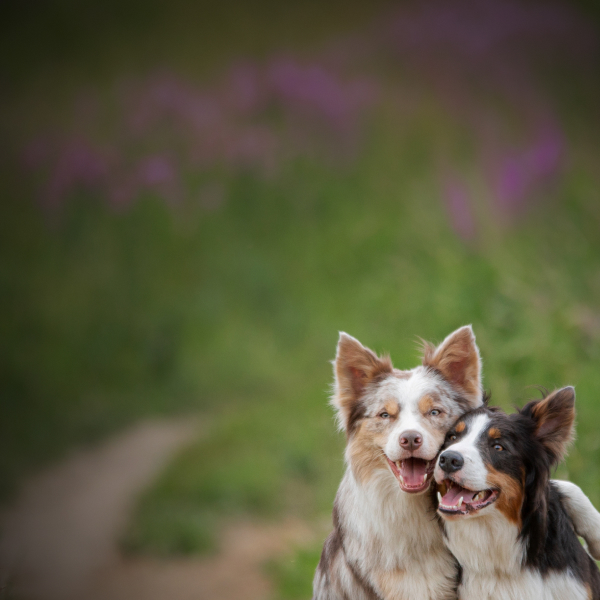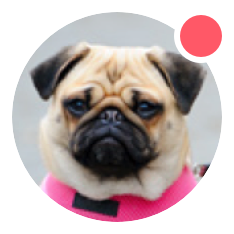 Need pet insurance?