What are Nut Allergies?
Canines who develop allergies to foods such as nuts can experience itchy and swollen skin that can be quite uncomfortable. They also tend to develop chronic conditions caused by the body's reaction to the histamine, such as wheezing, ear infections, and gas. An allergy is a response of the immune system to a protein that it sees as a threat, in this case, some form of nuts in the diet of the dog. In order to reliably determine which allergen is affecting your pet, an elimination diet is usually utilized. This diagnostic method can be time-consuming, but is the most effective manner to deduce which ingredient is causing the reaction. Although food allergies often trigger anaphylactic shock in humans, it is somewhat rarer in canines.
A nut allergy is an over-reaction of your dog's immune system to an unwelcome protein that is present in tree nuts or peanuts present in their diet.
Nut Allergies Average Cost
From 565 quotes ranging from $200 - $800
Symptoms of Nut Allergies in Dogs
The redness and bumps characteristic of food allergies in canines are often found under the front legs, between the toes, or clustered around the face and groin. 
Bald patches
Chronic ear infections
Chronic gas
Chronically inflamed feet
Coughing 
Diarrhea
Face rubbing
Head shaking
Hives
Obsessive licking
Paw biting
Poor puppy or adolescent growth 
Skin infections
Skin rashes
Vomiting
Wheezing
Types
Nut allergies can refer either to tree nuts or to peanuts, which are actually in the legume family: 
Tree Nuts - Tree nuts would include nuts such as walnut, cashew, pistachio, and almond. Many nuts in this category can cause other life-threatening disorders and should be avoided. Walnuts, hickory nuts, and pecans can harbor a mold that contains tremorgenic mycotoxins which can cause dangerous seizures in relatively small amounts, macadamia nuts contain an unknown neurotoxin, and black walnuts contain the toxin juglone. 
Peanuts - Although their high fat content can cause pancreatitis if given too frequently, peanuts are a relatively safe occasional snack for dogs, usually offered in the form of peanut butter. It is important to check the ingredient label for sugar and sodium levels, as well as to ensure that the ingredient xylitol is absent as xylitol can cause a drop in blood sugars in dogs that is often fatal.
Top
Causes of Nut Allergies in Dogs
Food allergy - A food allergy is a response of the canine's immune system to defend itself against an amino acid that it perceives to be a threat. Any food can cause an allergic reaction, but some foods, such as beef, dairy, chicken, and eggs tend to cause allergies in canines more often than others. An allergic reaction doesn't happen the first time an individual is exposed to the allergen but rather after repeated exposures. 
Food intolerance -  Unlike an actual food allergy, a food intolerance does not involve the patient's immune system. Intolerance to a food type is more likely to cause digestive symptoms than allergic responses do, and skin conditions may be less noticeable. Additional signs, such as gurgling sounds from the digestive system or changes in the consistency or color of the animals stools are common with a food intolerance. A food intolerance is often an indicator that an allergy is in the process of developing.
Top
Diagnosis of Nut Allergies in Dogs
The symptoms of an allergic reaction will prompt your veterinarian to collect skin scrapings from any affected areas to evaluate the skin cells for nuisances like mites, yeast infections, or disease. When these are not found on the dermal cells, then a food allergy may be suspected. An elimination diet is usually implemented to confirm the initial diagnosis, which involves changing the dog's food to either a diet of unseasoned human food or reduced ingredient commercial food.  
Novel ingredients are traditionally employed during an elimination diet, meaning that proteins and carbohydrates that are not common in the dog's current food will replace their current diet. All of the ingredients in the current food should be avoided when determining the proper replacement ingredients. If the symptoms are triggered by an allergic reaction, then a properly implemented elimination diet will eventually eradicate the symptoms. During this time, your primary concern is to ensure that your dog does not consume any elements other than the food used for the elimination diet. A single treat with the problem protein can cause the allergy to resurface. Once the symptoms have been abolished, additional ingredients will be slowly added back into the patient's regimen until the allergen or allergens are defined.
Top
Treatment of Nut Allergies in Dogs
Several weeks can pass before the elimination diet reveals the allergen to blame for the skin conditions, and during this time your pet may still experience lingering symptoms. Antihistamines may be recommended by your veterinarian to ease itching as well as corticosteroids to reduce swelling. Use of these treatments may also mask symptoms that would otherwise be obvious, making it harder to determine which particular ingredient in your dog's diet is causing the reactions. For this reason, many veterinarians prefer to complete the elimination diet before applying medications designed to ease those symptoms. 
Secondary skin infections are a common occurrence when food allergies are present, and antibiotics may be prescribed to combat these developments. Once the allergen has been positively identified, the initial course of action is the total avoidance of the ingredient. This also means avoiding any toys or treats with the problem proteins as well such as nut-flavored chews and toys. Other supplements, such as Omega-3 oils and probiotics, are often suggested after the elimination diet is completed to further support the immune system. This will assist your canine's body to handle any accidental exposure to allergens and to prevent the cultivation of new allergies.
Top
Worried about the cost of Nut Allergies treatment?
Pet Insurance covers the cost of many common pet health conditions. Prepare for the unexpected by getting a quote from top pet insurance providers.
Recovery of Nut Allergies in Dogs
Although anaphylactic shock is uncommon with canine food allergies, it is not unheard of and can be fatal in a short amount of time. Keep your dog calm and transport them to the nearest veterinarian if the following symptoms develop:
Cold limbs
Coma
Difficulty breathing
Elevated heart rate
Excessive drooling
Low blood pressure
Pale gums
Seizures
Sudden diarrhea
Sudden vomiting
If your canine family member has a more critical response to an allergen like nuts,  your veterinarian will probably write a prescription for an EpiPen, which you will be instructed to administer if your pet has a life-threatening response to an allergen in the future. Use of an EpiPen should always be followed by a trip to the emergency room, even if your dog appears to have fully recovered from the episode. Epinephrine is a short-acting drug, and the allergic reaction has been known to resume without proper medical treatment.
Top
Nut Allergies Average Cost
From 565 quotes ranging from $200 - $800
Top
Nut Allergies Questions and Advice from Veterinary Professionals
Sweet pea
Chihuahua
7 Months
0 found helpful
0 found helpful
I think one of my small dogs ate some peanut shells and she's getting really itchy and has some rashes she just had a swollen eye but we took care of that but she scratching really bad is there any treatment for this and if so I also need to know how long does this type of allergy last and what medication should I use?
Jan. 22, 2018
Sweet pea's Owner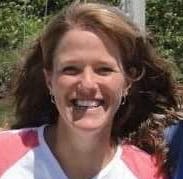 Dr. Michele K. DVM
0 Recommendations
Thank you for your email. Unfortunately, without seeing Sweet Pea, I can't diagnose or recommend any medications for her. If she is still scratching, she may need antihistamine or steroid therapy, and she should be seen by your veterinarian to be examined and determine what treatment might be necessary to stop her from being so itchy. I hope that she feels better soon.
Jan. 22, 2018
Was this experience helpful?
Angelina
Yorkshire Terrier
9 Years
0 found helpful
0 found helpful
Has Symptoms
Swollen Area Under Nose/ Allergy
My dog ate a few raw cashews which she had never ate and the next day developed a swollen pink area under her nose which she is constantly licking and trying to scratch. She even spent a day without eating. Before I realized about the cashews, I asked the vet he had recommended Neosporin, but my dog is constantly licking this area. She has never had an allergy. What could you recommend?
Jan. 15, 2018
Angelina's Owner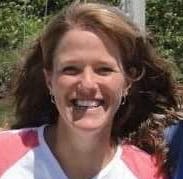 Dr. Michele K. DVM
0 Recommendations
Thank you for your email. Without examining Angelina, I can't recommend anything as I haven't seen the area under her nose. I would be surprised if it were due to the cashews, however. Lesions on the nose are very difficult to treat topically, as they do lick everything off immediately - it would be a good idea to have her seen by your veterinarian, and they may be able to tell more what it might be, and prescribe any medications that might be necessary to resolve it. I hope that things go well for her!
Jan. 15, 2018
Was this experience helpful?
Nut Allergies Average Cost
From 565 quotes ranging from $200 - $800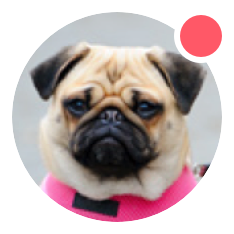 Need pet insurance?