What are Tooth Root Abcess?
Pet owners who may overlook proper care for their dogs' teeth could up the risks of pus developing in the cavity of their teeth. Purulent exudate (pus) near the gum line and excess tartar could lead to discomfort, extreme pain, bacteria spreading to vital organs and organ failure. The buildup of tartar, without cleaning teeth, can become so bad that the teeth may fall out when it is finally removed.
Apical abscess, or pus formations under or around the canine teeth, occur for a variety of reasons. Regardless of the reason, all abscesses are correlated to extreme pain. Do not take a wait and see approach as the bacteria can and will spread quickly causing serious medical conditions.
Book First Walk Free!
Symptoms of Tooth Root Abcess in Dogs
Because dogs are usually a feisty bunch who bite, chew and grab at a variety of things, pet owners may easily dismiss a chipped tooth or bad breath as a dog being a dog. Don't. Some common symptoms of periodontal disease in relation to dogs include:
Drooling
Fractured tooth
Gingivitis (bleeding gums)
Loss of appetite
Pawing at the mouth
Inability to chew
Oral diseases can also occur if the dog does not lose its deciduous (puppy teeth) in exchange for its permanent teeth (28 teeth versus 42 teeth). While these teeth can be extracted, a veterinarian should be consulted to confirm whether this issue is due to genetics, trauma or something even as serious as a tumor.
Types
Other common types of periodontal disease that are commonly linked to visible pus buildup near a dog's mouth include:
Early Gingivitis (mild plaque buildup on teeth, mild redness around the gums)
Advanced Gingivitis (plaque below the gumline, higher amount of redness, and fluid in connective tissue aka edema)
Early Periodontitis (calculus below the gum line, along with bleeding gums, edema, gum recession or hyperplasia)
Established Periodontitis (higher amount of calculus below the gum line, along with bleeding gums, inflammation, gum recession, loose and/or missing teeth)
Causes of Tooth Root Abcess in Dogs
A dog's body will produce extra white blood cells as a blockade to the rest of the body after an infection occurs in the mouth. That enclosed area, known as an abscess, can be the result of:
Bacterial skin infections
Dog bites
Splinters (primarily from wood)
Wounds
Although other illnesses are a possibility for the pus-related illness in a dog's teeth, more often than not, the pet owner will find that keeping dogs from chewing foreign objects and keeping a dog's teeth clean are much easier ways to prevent tooth-related incidents.
Diagnosis of Tooth Root Abcess in Dogs
Bad-smelling discharge on teeth or a hard texture on top of teeth are telltale signs of oral disease that may lead to pus in the cavity of teeth. While there are options for pet owners to take from home to avoid the issue before it starts, seeing a veterinarian to find out the severity of the issue is highly recommended. The veterinarian will complete a pre-anesthetic blood testing exam to assess the dog's dental health.
Antibiotics (Antirobe, Cefa-Drops, Cefa-Tabs, Clavamox) may be suggested before the diagnosis, and anesthesia and monitoring during the dental exam will be suggested. The exam will entail the veterinarian checking to see if the pocket depth is healthy (two to three millimeters) by using a calibrated probe.
During the exam, the veterinarian will determine what Grade level the periodontal disease is.
Early Gingivitis (Grade 1)
Advanced Gingivitis (Grade 2)
Early Periodontitis (Grade 3)
Established Periodontitis (Grade 4)
Treatment of Tooth Root Abcess in Dogs
For a pet owner who is confident in dental care for dogs, there are diagnosis steps to take from home to avoid abscess from forming. A few suggestions are:
Applying a compress to the wounded area to prevent more white blood cells from forming along the infected area
Brushing the dog's teeth with a child's toothbrush or a pet toothbrush (While not suggested for a novice, a finger toothbrush using gauze and a cotton swab are additional options if the dog does not react well to a real toothbrush)
Getting rid of all dangerous or even potential items the dog may chew on, specifically with wood that may cause splinters
Stopping the dog from irritating the area by biting down on other objects or scratching the irritated area with its paws
Using salt water or antibacterial cream to keep the dog's mouth clean
Once the pus buildup has reached the point where a veterinary must get involved. Veterinarians will complete dental cleaning and polishing, remove tartar buildup on the teeth and gum lines by using handheld and ultrasonic scalers). Root planing, subgingival curettage, and tooth extraction may be possibilities for the worst case scenarios.
Recovery of Tooth Root Abcess in Dogs
Along with the veterinarian providing tips for the proper way to brush the dog's teeth, four to six-week checkups at minimum two to four times a year are helpful to keep tabs on the dog's tooth pockets.
Pet owners should avoid using toothpaste designed for humans because the cleaning ingredients in them may lead to vomiting and stomach upsets in dogs. Pet owners should query what would be the best veterinary pastes that would make brushing a dog's teeth less of a challenge.
There may be a learning curve similar to dog food about what the dog will actually like best, but either way, dog brushing should be done daily. Dangerous chew toys or wooden objects that can lead to splinters, infections, and tooth damage should be removed from the play area immediately.
Tooth Root Abcess Questions and Advice from Veterinary Professionals
Maggie
Jack Russell
15 Years
1 found helpful
Maggie has recently been diagnosed with a brain tumour and we have found a lump on her chest and now tonight her mouth has been swollen and she is licking her lips and nose continuously, she seems in pain form her mouth and we know she has very bad dental decay, it's 330am and can't sleep due to worrying about her! We don't have enough to cover vet bills so we hope that she can be treated easily and cheaply :(
Thank you for sharing your experience it was very helpful my heart goes out to you.
Add a comment to Maggie's experience
Was this experience helpful?
lula
Dachshund
11 Years
0 found helpful
My miniature Dachshund 11 had a dental end of october last year she had 11 extracted and the others cleaned, noticed the day after she could not open her mouth fully,about an inch , put it down to the extraction, contacted my vet who put her on steroids said muscle damage from the dental, no better in december so they gave her another GA, to check her mouth found sores on the inside of her left jaw so checked liver kidneys etc all good, i asked would he xray her jaw he refused saying could not get good pics from jaw xrays, took her to another vet as she was blowing up with steroids, and could get no joy from my vet, they found she had a displaced left jaw from the dental, which she could not put back in place had been left to long, she also found the top two back and bottom teeth were oozing puss, she extracted those, the bloods showed liver damage from the long infection she had, i am furious with my vet for what he did to my dog, as all i got from them was she had muscle damage and the reason she could not open her mouth fully was her muscles were going into spasms
Add a comment to lula's experience
Was this experience helpful?
Thor
Corgi
4 Years
0 found helpful
Within 24hrs a small bump under his eye swelled up half his face. After visits at two different offices since the first had misdiagnosed him for the second time, we found out that he had an abscess (which is what we thought in the beginning) and scheduled for the tooth to be pulled. He started antibiotics two days ago and now on the third, his face is starting to swell up again, with 6 days until the scheduled surgery. Is this swelling something to be worried about? He's still eating and drinking, but does it warrant another visit to the vet?
Add a comment to Thor's experience
Was this experience helpful?
Lonestar Willie
Miniature Australian Shepherd
9 Years
1 found helpful
Has Symptoms
Smelly Mouth, not eating,
I recently found out how serious Dental abscesses in dogs can be. I put all of our dogs on a diet, feeding them once daily. Willie, our toy Aussie, started losing weight. I was glad, but then stopped eating. We had just changed to a diff food, so we thought he didnt like it. Went to soft food and he liked it. Was eating well. Then he started snoring very loudly, would sneeze alot, but it was spring so we thought it was allergies. He started getting lethargic, didnt come when called, but he was timid anyway. Scheduled an appt with Vet and they found a broken tooth. I noticed that he had lost one tooth on the bottom and one on top in the frond of his mouth. The vet said alot of dogs that are older, Willie was 9, lose teeth. Nothing to worry about. She said he should have his teeth cleaned, but I had lost 2 dogs within 6 months after a teeth cleaning, so I wasnt wanting to go that route. We came home one evening and there was blood all over the floor and the couch. Droplets, smears, one small pool of blood. I noticed a different smell on Willie, but wasnt sure what it was. I thought my dominant male had bitten Willie, but found no puncture wounds. I did see just below his left eye, had gotten very swollen. His gums looked ok, no bleeding but I'm not a vet. He wouldnt eat at all so we took him to a vet the next morning since he still wouldn't eat. We thought the males had gotten into a tussle. The vet we took willie to said he had a bad tooth or 2 and needed his teeth cleaned. The smell was from an abcess around one of his teeth. So they took blood, gave him some antibiotics and pain meds, and we went back a couple days later for the cleaning and extractions. The doctor called us after the xrays and said he had abcesses and they all needed to be pulled! Then he would be on soft food or liquids. His kidneys were failing, and he had so much infection, he was going to have a hard road ahead. We asked many more questions, decided to allow him to go to doggie heaven. It wasnt the cost, it was his quality of life that he would have if we pulled all of his teeth. His kidneys were failing, his jaw was broken, and many of his teeth were abcessed. I wondered how I didnt know all of that? How did we contribute to his failing health? What could we have done differently? What will I do differently with our other 2 dogs? Then I read online that dogs dont have many if any nerves in their teeth. Not sure if that is true, but that would explain Willie not showing him being in pain. But then I read that dogs chewing on hard objects arent always good for them. That was the first I had heard of that. So....no more bully sticks for my dogs, routine checkups which is what they always get, but I'm going to make sure they get dental xrays. I feel so responsible, and I now realize how ignorant I was about my dogs mouth health. I promise to do better with your brother and sister...Love and miss you Willie....RIP 5/3/19.
Add a comment to Lonestar Willie's experience
Was this experience helpful?
Charlie
Mixed
12 Years
0 found helpful
Has Symptoms
Swollen gums , chewing from one side
My 12 year old mix lab has a swelling near it's teeth in lower jaw ..it increased and started bleeding local vet suggested antibiotic and some medicines due to which it decreased but again it has increased..
Add a comment to Charlie's experience
Was this experience helpful?
Cody
Chihuahua
11 Years
0 found helpful
My 11 yr old chihuahua had an infected tooth removed he was on antibiotics prior to removal as he had a open sore in his face and then had the tooth removed. Since coming home he has quickly deteriorated.he breathing was rapid he seemed in pain didn't move around much would stay where u put him. I took him back they said he has an infection , high temp and low sugar. The next day they called to say he won't stand and can not lift his head and may have a slip disk and are doing a scan today ! Could this be a result of the tooth removal.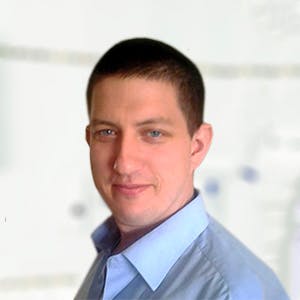 3320
Recommendations
A slipped disc is unlikely to be related to the dental work, however any dental work may result in pain or discomfort which would explain the rapid breathing. See what comes back the the scan to see if there is a slipped disc or another cause for the inability to stand. Regards Dr Callum Turner DVM
Add a comment to Cody's experience
Was this experience helpful?
Jackie
Cocker Spaniel
7 Years
0 found helpful
I have a 7 year old cocker spaniel who has been having puss and blood come from her left ear and eye irritation. I think those things are happening because she needs a teeth cleaning. I think this because she is also drooling on the side that the ear and eye are having issues. Will a cleaning help her with these problems? She is still eating and hasn't lost weight. Please help me. She is scheduled for a cleaning but I just want to know it that will help her.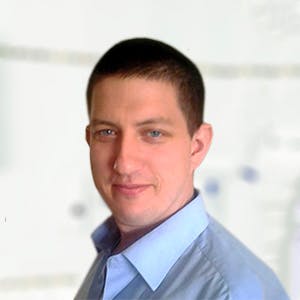 3320
Recommendations
Most likely a cleaning alone isn't going to help, it is possible that Jackie will require some tooth extractions, flushing of an abscess cavity, antibiotic among other treatments; without examining her I cannot say for certain but your Veterinarian will examine her when she arrives at the clinic and will indicate what they believe will need to be done (but that may change based on what is found during the cleaning). Regards Dr Callum Turner DVM
Add a comment to Jackie's experience
Was this experience helpful?
Maya
Italian Greyhound
12 Years
0 found helpful
Maya is an12 years old Italian greyhound . She is a healthy puppy but doesn't let me brush her teeth, therefore her teeth are not in great condition. She used to have dental every year but I stopped a year and a half ago because she almost didn't wake up from anesthesia. She woke up 2 days ago with a " bull terrier " face and a swollen left side. I gave her 1/4 Benadryl twice a day for 1 1/2 day just in case it was allergy or insect bite... the swelling got better then swollen again this morning . I took her to our vet who gave her antibiotics and anti inflammatory. She suggested Maya will need a surgery after taking the antibiotics. Maya doesn't seems in pain and have very good appetite.
Can the swelling have an other cause than a dental abcès?
Is the surgery unavoidable?
Thanks in advance for your answer.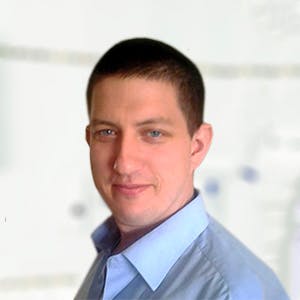 3320
Recommendations
There are many causes for a dental abscess which may include allergic reactions, abscesses among other causes; I understand your concerns regarding anaesthesia but should surgery be required your Veterinarian will be able to take steps to minimise the risks of anaesthesia using various techniques. Without examining Maya I cannot say whether or not surgery is required, but follow guidance from your Veterinarian. Regards Dr Callum Turner DVM
Add a comment to Maya's experience
Was this experience helpful?
JUPITER
Mixed
Maybe 5 or 6 years.
-1 found helpful
Hi, My dog had a swollen bump on his snout, which was diaognised as a cyst with a canine inclusion. Surgery was performed to open the cyst and clean it up. Unfortunately, the wound never really closed up and now he has infection with pus. I have been told that tooth exctraction is recommended to eliminate the problem. Can you please let me know if the surgical wound may not again close completely after the second surgery? Thank you very much.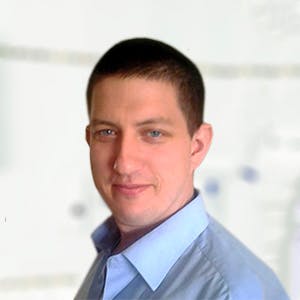 3320
Recommendations
I cannot say without examining Jupiter, but if there is an infection there would need to be debridement and cleaning of the area during the tooth removal to give two clean healthy surfaces for the wound to heal. There are many different factors which go into a wound healing; if the two sides of the wound are far away from each other, it may be that the wound remains open because it doesn't have chance to heal and is constantly damaged by water and food etc… If you have concerns, have another Veterinarian examine the wound. Regards Dr Callum Turner DVM
Add a comment to JUPITER's experience
Was this experience helpful?
Coco
Mixed
6 Years
1 found helpful
Coco had surgery last week and her tops was extracted and the abscess removed, she had her week of antibiotics,and was fine. Two weeks since Tue surgery, swelling is starting to come up again? Will it need to be refrained ?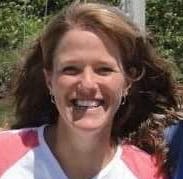 1611
Recommendations
Thank you for your email. Without knowing more about which teeth were extracted and what type of abscess existed, I have a hard time commenting on what might be happening now or what treatment may need to be done. If she had an abscess at the root of her carnassial tooth, the tooth may need to be removed to clear the abscess up. Dental x-rays may need to performed. It would be best to follow up with your veterinarian to see what might be happening, and what can be done about it. I hope that Coco is okay.
Yes, it was the carnassial tooth she had removed and drained. I'll call my vet and see what he says. Thank you.
Add a comment to Coco's experience
Was this experience helpful?
Cracker
Labrador
6 Years
0 found helpful
My dog has a lump under his left eye and quit eating. Took him to vet and was told it was a tooth abscess. The tooth was removed and my baby was better. Her resumed eating and was playful. He did still have bloody discharge from his nose. After a week went by he quit eating again and still lots of discharge. Back to the vet and had two more teeth removed. Again started eating for a week then stopped. He shakes or trembles all the time now.What is wrong and what can be done? Vet said nothing looked abnormal on xray and there's no more teeth to pull back there.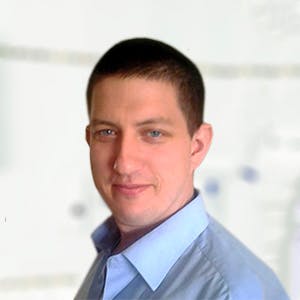 3320
Recommendations
Without examining Cracker I cannot give much of an insight, however was cracker given any antibiotics? It wasn't mentioned in your question. At this point I would suggest visiting another Veterinarian for them to take a look at Cracker in case they spot something different; sometimes these cases take time to recover from but I am concerned that he seemingly gets better for the loss of appetite only to return. Regards Dr Callum Turner DVM
Add a comment to Cracker's experience
Was this experience helpful?
Shelby
Rottweiler
14-15 years
1 found helpful
Has Symptoms
Mouth abscess formed 2 months after extraction
Found my beautiful girl today with blood fresh blood all down her front coming from mouth. Was very alarmed and discovered a rather large abscess in her mouth directly over a extraction she had under 2 months ago when she had a dental treatment. She had a smaller abscess over the gum in the same spot which was treated and had a 10 day course of antibiotics.
Today i discovered another one growing at the same spot but much lower where the tooth was extracted. Its quite large, over a inch/3cm. Manged to clean her up, used some salty water over the spot and applied some Kenalog, which is a human brand oralbase paste for mouth ulcers to help numb the area.
Why do these things have to occur on weekends when it will take near 2 days before i can goto the vet. Is there anything i can do in the interim because my local 24 hour clinic are incompetent dumbasses who will charge me thousands and probably make matters worse.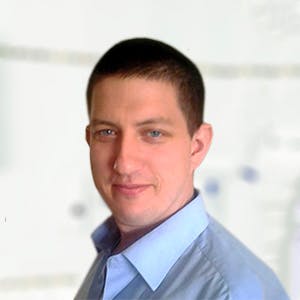 3320
Recommendations
If something is going to happen, it will happen outside of business hours or worse on Christmas Day or New Years; never 10am Monday morning, whilst we would prefer not to happen at all. If the abscess doesn't get worse and Shelby is still drinking it may wait until Monday with you just cleaning the area regularly, if the bleeding continues it may be best to visit the Emergency Veterinarian regardless of your feelings towards them just to get some antibiotics and to take a look at the mouth in general. Regards Dr Callum Turner DVM
Thank you for advice Callum, appreciate you taking the time. I love my girl, she is so gentle and caring and it pains me to see her like this. And being stoic she does not complain, but fortunately she does drink water and eats her dinner. Bleeding had stopped for now but i worry because she finished a 10 day antibiotic course just 3 weeks ago. Her age does merit more complications and i wish they're was more i could do.
Add a comment to Shelby's experience
Was this experience helpful?
Lola
Boxer
7 Years
0 found helpful
Hi ! I noticed swelling on my boxer dogs snout- when I took a look at her mouth I found a dime sized, very red swollen abscess on her gum . No bleeding- but it looks painful ! She's still eating and drinking , but has been pawing it . Should I take her to the ER vet tomorrow (Sunday) or can it wait until Monday ?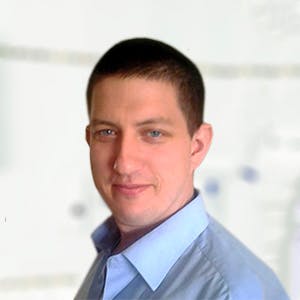 3320
Recommendations
If Lola is otherwise eating and drinking you can probably wait until Monday; give wet food to reduce any possible pain when eating if she normally eats kibbles. Your Veterinarian may recommend medical or surgical treatment options depending on their findings. Regards Dr Callum Turner DVM
My 9 year old Old English Bulldog was playing with her ball. The usual tug I throw than we repeat. Well her eye got extremely swolen and she wouldn't eat and would yelp. We took her to the vet the vet said she had a bad tooth and put her on antibiotics to clear the infection before extraction. Day 2 she starts having seizures resulting in her passing on. Is this really a tooth issue?
A vet in our area just performed a tooth extraction but through the side of the dogs face. Is that normal? The dog went in for a check as it's cheek was slightly swollen then the vet behind closed doors put a needle int he spot where it was swollen and said no puss came out of the swelled spot. A day later the swollen area was five times the size. The first vet also said on the day prior that the dogs teeth were great shape. So when the lady took her dog in to check about the swelling after three days it hadn't gone down. The second vet said it was on account of a tooth that needed removal. Now the surgery went on that day and he extracted a tooth and left a hole in the side of the dogs face. Saying only to spray salt water on the face every few hours and gave a course of antibiotics. Now I'm wondering why a vet would do that type of surgery?????
Add a comment to Lola's experience
Was this experience helpful?
Chino
Italian Greyhound
12
0 found helpful
My dog has a lump under his eye that just started today. The vet is closed until Tuesday because of holiday is there anything I can do in the mean time he doesn't seem like in pain?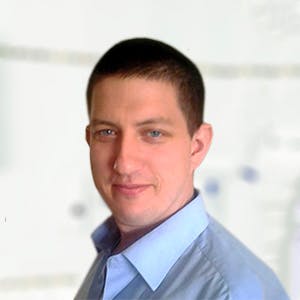 3320
Recommendations
If Chino doesn't seem to be in pain, just keep an eye on him and ensure that it isn't painful for him to eat his food; if eating kibbles is painful it would be best to move him across to wet food until you visit your Veterinarian. There isn't really any type of home care I can recommend at this moment. Regards Dr Callum Turner DVM
My dog tooth came out today, how do I clean the open wound so it won't get infection, and food in the open gum
Add a comment to Chino's experience
Was this experience helpful?
Little Man
Maltese
5 Years
1 found helpful
Hi. My 5 year old "son" Little Man has swelling right below left eye. So much swelling his eye is almost closed and it's rather hard now. I made appointment with his Vet, but before his appointment, in 2 days, blood shot out in mass amount. He will not let me touch at all and almost wants to bite me. Do you think this can wait until his appointment or should be seen immediately? Thank you.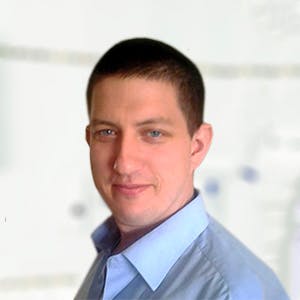 3320
Recommendations
Little Man should be seen immediately by his Veterinarian as this would be extremely painful and may cause him to be unable to eat as well as being at risk of a serious infection. Please do not wait two days for this appointment. Regards Dr Callum Turner DVM
Update to Little Man. He just got out of surgery. I did take your advice and rushed him to after hours. They were unable to perform surgery right away due to the swelling. I did go see my regular vet and he was given antibiotics and pain shot until swelling went down enough to perform surgery. His abscessed had ruptured, hence all the blood. It was a hefty bill, but so very much worth it. My vet said he could have died if I had waited any longer. Thank you for the advice. I hope everyone that has emergencies, take them in to be seen if at all possible. I'm fortunate my Vet allows me to pay half or most then rest in payments. I hope there are vets like this where you live. He's almost out of recovery and he did great. We also had a previous cyst removed while he was already asleep so he's a little angry at me now. Ha. Again, thank you for everything.
I am so sorry. I was able to stop the bleeding with warm compress but he hardly won't let me get near it, so I had to do it in intervals. I put him in sick and just sprayed the area with the sprayer a few times. It is a very scary situation for sure. I called our 24hr emergency vet clinic and they said to bring him in immediately. Not sure if they tell "everyone" that, or if I really need to take him in. Just to walk in the door at emergency clinic is $180. He seems to be doing ok, but I'm sure he's in pain. Still not sure what I should do.
I am going thru the same thing it is Saturday night and i don't know if it's ok to wait tillMonday
Add a comment to Little Man 's experience
Was this experience helpful?
Nina
Chihuahua
4 Years
1 found helpful
My dog has a swollen lump on the side of her face. It looks like on associated with a tooth abscess however she has none of the other symptoms. She is happy and playful, no loss of appetite and is giving no indication of pain, even when I touch her mouth or the lump.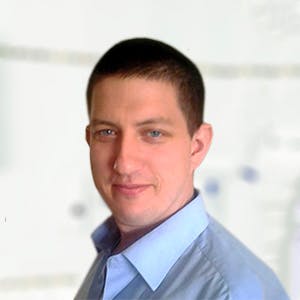 3320
Recommendations
Dogs can be quite stoic at times and may not indicate any signs of pain or discomfort; the swelling itself maybe caused by an abscess, salivary cyst or allergic reaction; swelling around the lower jaw near the throat maybe due to lymph node enlargement or salivary gland disorders. You would need to take Nina to see her Veterinarian just to have a look and possibly take an x-ray if it is a tooth root abscess to see if there is any damage to the jaw bone itself or surrounding teeth; if you look in Nina's mouth you maybe able to see damaged or discoloured teeth which would be an indicator of a tooth root abscess. Regards Dr Callum Turner DVM
Add a comment to Nina's experience
Was this experience helpful?