What is Bacterial Pneumonia?
Bacterial pneumonia in dogs is a very serious condition, and veterinary care should be sought immediately if it is suspected. Bacterial infection triggers an inflammatory response in the lungs that causes respiratory distress. Hounds, large mixed-breeds, and working or sporting breed dogs have a higher chance of developing pneumonia. Dogs with chronic immune deficiencies are most susceptible, but caught in time, antibiotic therapy and supportive care should be able to eradicate the infection.
Bacterial Pneumonia is an inflammation of the lungs and lower respiratory tract caused by a bacterial infection. It's most common symptoms are coughing, wheezing and fever. Pneumonia can be fatal as it leads to hypoxemia (lack of oxygen to the brain) and sepsis (inflammation and degradation of organ function).
Book First Walk Free!
Symptoms of Bacterial Pneumonia in Dogs
Cough
Fever
Lethargy
Wheezing
Difficulty breathing
Runny nose
Weight loss
Easily tired
Shallow rapid breathing or panting
Types
Bacterial Pneumonia is only one type of pneumonia that affects dogs. They can also suffer from:
Aspiration Pneumonia

Aspiration Pneumonia is a form of bacterial lung infection caused by inhaling stomach contents due to vomiting or choking. This is commonly seen in brachycephalic dog breeds with short noses, flat faces and wide heads, such as Bulldogs, Pugs, and Boston Terriers. Other factors that present risk include physical issues that impede swallowing or cleft palate deformity. This is normally treated with the use of a broad-spectrum antibiotic, but because of a high rate of recurrence the outlook for an animal with these predispositions is not encouraging. For this reason, it is advised never to try and induce vomiting from your dog.

Fungal Pneumonia

Fungal Pneumonia, or mycotic pneumonia, is caused by an inhalation of fungal spores from the soil, causing irritation and inflammation in the lungs. This type of pneumonia is usually indicated when the inflammation does not respond to antibiotics, and blood tests and x-rays would be needed to positively identify. Once a diagnosis is confirmed, it can be treated with anti-fungal drugs. This type of pneumonia is challenging to conquer, and may take 2 to 6 months to eradicate fully.
Causes of Bacterial Pneumonia in Dogs
Many common respiratory bacteria cause bacterial pneumonia:
Bordetella bronchiseptica
Streptococcus zooepidemicus
Pasteurella multocida
Pseudomonas aeruginosa
Klebsiella pneumoniae
E. coli
Mycoplasma
This most contagious of these is Bordetella, or Kennel Cough. Kennel cough is an infection of the trachea and upper respiratory tract, but can spread lower into the lungs and develop into pneumonia. As it is very contagious through contact with other dogs, most kennels, trainers, and groomers require current Bordetella vaccinations. Viral infection from parainfluenza and distemper can also make the body more vulnerable to pneumonia.
Dogs with compromised immune systems or metabolic diseases, such as renal failure, Cushing's disease, diabetes, and Addison's disease are more susceptible to bacterial pneumonia. Environmental factors like exposure to smoke, smog, or other lung irritants can also cause a dog to be more likely to contract bacterial pneumonia.
Diagnosis of Bacterial Pneumonia in Dogs
Symptoms of bacterial pneumonia are very serious, and veterinary care should be sought immediately. Your veterinarian will do a physical exam, listening to the lungs with a stethoscope to determine if there is wheezing or crackling when your dog breathes.
A chest x-ray may be called for to determine the full degree of inflammation present in the lungs. The best way to determine the exact cause of the infection is a tracheal wash, where saline is flushed into the airway and then retrieved. That fluid collected can then be viewed under a microscope or cultured in a lab to identify the infecting bacteria and offer a more precise treatment plan. Blood and fecal material may also be sampled to test for parasites, as some of those present with symptoms similar to bacterial pneumonia.
Treatment of Bacterial Pneumonia in Dogs
Treatment will start immediately with a broad-spectrum antibiotic. Once the specific infecting bacterium is identified through lab testing, a more precise antibiotic may be prescribed. Other drugs may be prescribed for symptom control, including bronchodilators to ease breathing and expectorants to loosen mucus in their lungs. Short bursts of mild exercise will likely be encouraged if the dog is physically able, as this will help stimulate a productive cough that will help clear the animals' lungs. In cases where the dog is not well enough to move around, they should be manually moved often, to keep fluid from settling on one side of the body.
If the dog is in acute distress, hospitalization may be necessary so that they may be monitored closely and given oxygen, nebulizer breathing treatments, and IV fluids.
Recovery of Bacterial Pneumonia in Dogs
Recovery from bacterial pneumonia can take anywhere from a few days to a few weeks. The dog should have follow-up x-rays every 2 weeks until the lungs are completely clear, and they made need to continue antibiotics for a week or two more after that to ensure that the bacterial infection is completely eradicated. Aside from the mild exercise to help clear their lungs, activity should remain restricted until your veterinarian has cleared the dog for normal life.
Bacterial Pneumonia Questions and Advice from Veterinary Professionals
Bullet
English Bulldog
Six Years
1 found helpful
Hello, my dog is a English bulldog, he had vomited a few times and one morning my family and I woke up and he had two blood noses in the course of 5 minutes when had difficulty breathing and was really tired looking. He is now 6 years old and was really healthy. The vets don't understand why he had a blood nose and is in the clinic at this time. He has been getting better until his fever had gotten higher/hotter. The vets think he won't make it, thoughts on why he has a blood nose?
Add a comment to Bullet's experience
Was this experience helpful?
Lola
Pug
6 Months
0 found helpful
My 6 month old pug puppy went into the vets on an emergency visit. She was showing signs of being lethargic, no interest in food, wobbly when she walked, when I called my vet the assumed her to be hypoglycemic and told me to get her karo syrup. 2 days after that I noticed very labored breathing and a low heart rate. We went to the vets, they were very concerned. She immediately went into an oxygen chamber, antibiotics. I think they tried a round of steroids, her heart rate around 30-40 bpm. They first diagnosed her with non cardiogenic pulmonary edema. The amount of fluid in her lungs was alarming. She was hospitalized for 4 days and sent home on the 5th day with antibiotics and strict rest. On the night of day 7 I could tell she was getting bad again and sent her back to the vets on the night of day 8. Her xrays came back worse then before ( a lot more fluid in her lungs) she's still been on antibiotics, she shows excitement (wags tail, gives kisses when I visit her) but still is in the oxygen chamber, she's starting to retain a lot of fluid and looks "flabby" like loose skin on her belly. The fluid in her lungs is not improving at all ( it's been 10 days) they now have her diagnosed with pneumonia & are treating her with antibiotics. We've been made aware that putting her down may be an outcome of this, but she shows like she wants to put up a fight and shows a will to live. How do we know when to stop treatment, how long should we give her time to heal? She also hasn't coughed during this time, hasn't coughed anything up, hasn't has a fever, or vomiting/ diarrhea. A lot of fluid in her lungs and a very low heart rate
Add a comment to Lola's experience
Was this experience helpful?
Trigga
Mastiff
4 Years
0 found helpful
Trigga is 4 years old and been a happy healthy dog until last week we noticed a large dent to the left side of his head I immediately phoned our vet who came to the house and quickly hospitalised him but unfortunately he continued to go down hill extremely rapid as he vomits every time he drinks anything and is eating next to nothing he was thirteen stone but it's dropping off him our vet has diagnosed bacterial pneumonia but is also worried that tumours may also be present he's on metronidazole 3 twice daily and every so often shows is signs he is fighting back
Although on the whole it seems his spirit is leaving him any advice would be gratefully recieved he is currently st home
Add a comment to Trigga's experience
Was this experience helpful?
Lola
French Bulldog
10 Weeks
0 found helpful
My 10 weeks old French bulldog has kennel cough, cold, respiratory tract infection and pneumonia. She at the vet for almost 5 days, within the 1 day she had discharge coming out of her nose and eyes were red with discharge, heavy breathing, lost of appetite, fever and dehydration. She had to been given her oxygen, Ivy, getting feed by a syringe, she's down to 2pd. This is the 6 days at the vet, she hasn't been on oxygen at all, her eyes clear up, but bubbles are still coming out of her nose, and she still has respiratory infection. She's on enrofloxacin and clavamox. Will she recover from this, if she's going to be at the vet within 2 weeks. She been getting care sinces September 15 2019 till now!
Sorry to hear about her suffering. What was her outcome? Our 13 week old GSD is in the same boat.
Add a comment to Lola's experience
Was this experience helpful?
Ziggy
Boxer
16 Weeks
0 found helpful
Has Symptoms
Cough with Nasal and eye discharge
How do I know when my puppy is getting better. He is just turning 4 months. He was coughing when we got him and had nose and eye discharge. Took him to the vet and he was put on antibiotic injections and neb treatments for 7 days. Seemed to be getting better and then week later he had discharge again. Took him back and X-ray showed fluid in lungs. He is now on day 8 of cephalexin. Still with discharge. Is this because the mucus is breaking up? Or is he not getting better? We also have a vaporizer on every night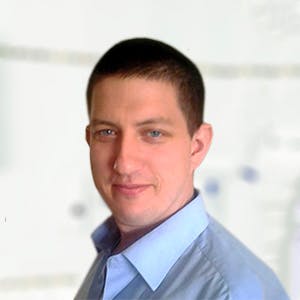 3320
Recommendations
Discharge may still occur during treatment as it will take some time for the antibiotics to fully kick in and for all mucus to be discharged, in severe infections there may be a prolonged treatment time past normal courses of treatment. Generally you should start to see a reduction in the severity of symptoms with easier breathing and a reduction with time in discharge, if there is no improvement it may be worth going for a culture and sensitivity test to identify the infection and select the most appropriate antibiotic for treatment. Regards Dr Callum Turner DVM
Add a comment to Ziggy's experience
Was this experience helpful?
Utley
Labrador Retriever
5 Years
1 found helpful
Our 5 year old yellow lab was diagnosed with pneumonia a month ago, had X-rays and blood work done and was diagnosed with bacterial pneumonia. We had X-rays done initially when it was diagnosed and twice after that with the last X-rays done 10 days ago or so. The vet said that the last X-rays were similar to the second round of X-rays but didn't need follow up X-rays if the dog seemed back to normal. We just finished out his 33 day supply of the medicine as instructed. Should I request another round of X-rays to make sure it's completely gone? Our dog seems back to normal but just checking as this is a new vet for us.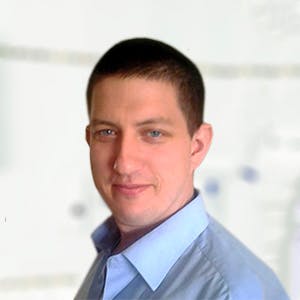 3320
Recommendations
If Utley is back to normal you should just keep an eye on him for the meantime to ensure that no symptoms return; x-rays may may be clear but still may be a little cloudy but still OK. If he is alright I wouldn't really be worried. Regards Dr Callum Turner DVM
Add a comment to Utley's experience
Was this experience helpful?
Keira
American Pit Bull Terrier
12 Years
0 found helpful
My dog has been showing signs of pneumonia ever since we ran out of heat in very frigid temperatures. She's had a honking-type cough ever since throwing up manure she ate outside one day (I'm on a farm.) She's since been on 500mg cephalexin 2x a day since she started showing serious changes in her condition. After a few days of treatment her cough seems to have gone away, but she's very lethargic still, doesn't have as much of an appetite although I can get her to eat, and has labored breathing. She also does not care to lay down as much and prefers trying to sleep upright. My vet is concerned that it may be aspirated pneumonia, in which case mentioned a stronger antibiotic.

Do you have any advice in terms of better treatment or diagnosis? She is able to go to the bathroom and drinks water, but gets very tired after too much activity.

Thanks for any advice.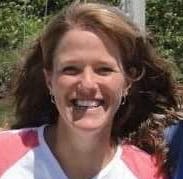 1611
Recommendations
Thank you for your email. If your veterinarian hasn't taken an xray of Keira's chest, that would be the next step to figuring out why she is having labored breathing. If there is a chance of a fungal or bacterial infection, it might be appropriate to collect samples for culture as well, but your veteirnarian can advise you on that. I hope that everything goes well for her.
My dog had pneumonia twice and she was on two different antibiotics for a month each time. I fed her boiled chicken, turkey and chicken baby food, eggs, and Pedialite. It took two weeks before she was back to her normal self. Call your vet and ask for another antibiotic if she is not doing any better. Hope she feels better soon.
Add a comment to Keira's experience
Was this experience helpful?
Rocco
Akita
4 Years
0 found helpful
My 4 year old Akita was diagnosed with Kennel Cough 2 weeks ago. At that time, he was given oxycodone for his cough and Clavamox because he was running a fever. I went out of town for 3 days and my husband finished giving him the Clavamox on Monday. I got back Wednesday and Rocco was panting and breathing through his mouth. He was breathing very fast so I took him back to the same veterinary clinic. His heart and lungs sounded fine on the exam, and he had no temperature, but his x-rays showed pneumonia. I am not sure how he got the pneumonia while taking the Clavamox, but he did. He was given Doxycycline Tabs 100 mg and gets 3 tabs every 12 hours, and Enroflaxin tabs 136 mg , and he gets 3 tabs every 24 hours. He was eating and drinking water normally and had not lost any weight when I took him in on Thursday. I started both antibiotics Thursday night, and he had the Doxycyline this morning in a pill pocket, but I could not get him to eat anything all day. He hasn't really eaten since Thursday and he is periodically vomiting yellow bile and water. He lies in the same spot all day, he barely moves unless someone comes to the door. He goes on his walks. I skipped his antibiotics tonight because he quit eating and has been throwing up bile all day. Should I give him the antibiotics in the morning even though he is not eating? It seems like he is on really high doses of the antibiotics and I think they are making him sick. I don't want the pneumonia to get worse, but right now he is a lot sicker than he was before he started taking them. Does he need to be put on different meds or should I try force feeding him a small amount of canned food with his meds? He may not let me do that. He has been growling at me the last few times I checked his gums. They are nice and pink as they should be.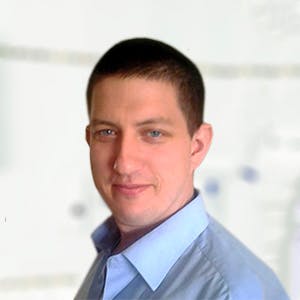 3320
Recommendations
Currently it seems that Rocco is on a high dose of doxycycline and enrofloxacin, however I cannot tell for certain since you haven't indicated Rocco's weight so I'm assuming he is within the weight range of AKC description; any dosage it at your Veterinarian's discretion based on the severity of the symptoms. You should note however that a loss of appetite and vomiting are both common side effects of both antibiotics (as well as many other medications) and you should continue to treat Rocco as prescribed, you should visit your Veterinarian if you have any concerns. Regards Dr Callum Turner DVM
Add a comment to Rocco's experience
Was this experience helpful?
Abby
Chihuahua
15 Years
0 found helpful
Medication Used
Clavamox antibiotic- oral
I put my 15.5 yr old chihuahua down about a year ago primarily due to pneumonia. She coughed incessantly and vet took chest xray and said it was enlarged heart up against the trachea causing it. She was rxd hydrocodone and all was well for about 2 wks. That's when coughing started again and so assumed was still heart against trachea and vet and I decided to increase hydrocodone dose. Cough still was not going away even after adding cerenia to the RX mix. Another chest xray taken about a month after the original. Dx'd with pneumonia and rx'd clavamox. Later that evening her coughing and breathing were so bad I could not see her suffer any longer and also figured she'd be on hydrocodone for the rest of her life due to enlarged heart. Xrays indicated no fluid in lungs. She was dx'd with mitral valve regurgitation about 5 yrs before and managed by cardiologist visits and meds. I still have so many unanswered questions. The ones most important to me lately: could the original chest xray have shown bordatella or some other condition that turned into the pneumonia? The original xray was read by a radiologist. Could the enlarged heart made my little girl more susceptible to pneumonia? Or.. Was it possible it was two truly independent events? - heart against trachea and then pneumonia developed later? Part of my decision to put her down was that even if the pneumonia was cured, she would still have an enlarged heart affecting quality of life for the rest of her days (along with the quality of life dealing with after effects of pneumonia). Thank you for providing any insights you may have. I can't seem to get straight answers to these questions from my vet or cardiologist.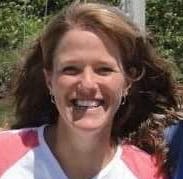 1611
Recommendations
Bordetella would not have shown up on an x-ray, no, and on her initial x-ray, her enlarged heart and lack of fluid would have been the primary important findings. Her enlarged heart would not have predisposed her to pneumonia, and that seems to be two unrelated things. I'm very sorry that you had to make that decision for Abby, even when we know we are performing a kindness, it is still very difficult.
Thank you Dr King. Reading more of other comments and this, I still can't make sense of why vets did not take cultures in initial visit to test for bordetella. I can only guess that the clinical symptoms did not suggest a possibility of bordetella? I am still left thinking that she had undiagnosed bordetella in her initial visit that developed into pneumonia and the whole time I was given the impression it was an enlarged heart that was being doused with hydrocodone.
Add a comment to Abby's experience
Was this experience helpful?
Miles
Chihuahua
11 Years
0 found helpful
Miley has been fighting "pneumonia" for about 8 weeks. We've tried 3 antibiotics and they haven't worked. We had a lung wash and are waiting for results- I'm so nervous waiting because she has rapid breathing, crackling, and her stomach contracts. She's also out of breath after going out to potty. Is there a chance she'll be able to withstand until the results come back and result specific medicine takes affect? I'm worried I made the wrong decision with the lung wash - she's struggled more since then. Did I do the right thing? I've taken her in multiple times but they want over $500 to keep/monitor overnight- she's gettig oxygen, eating, drinking, barking and wagging (sometimes).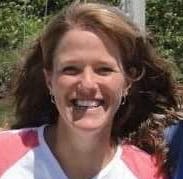 1611
Recommendations
It can be very difficult to treat lung disease wthout knowing what the disease is, and sometimes diagnostic tests are needed to find that information out. Without seeing Miles, I can't comment on what might be going on with him, but if he needs to be on oxygen while you are waiting for the test results to come back, that may be what he needs. If you aren't sure as to whether he is okay, it would be best to have a recheck with your veterinarian, as they can assess his breathing, cardiac condition, and make sure that he is stable. I hope that he is okay.
Add a comment to Miles's experience
Was this experience helpful?
Snuff
Chihuahua
7 years
1 found helpful
My dog is 7 years old and was diagnosed with pneumonia 4 days ago. He was put on an antibiotic but it didn't help he is now on 2 antibiotics and breathing treatments. He has had 2 breathing treatments so far and he won't really eat much and his breathing hasn't gotten any better. When do I worry enough to take him back to the vet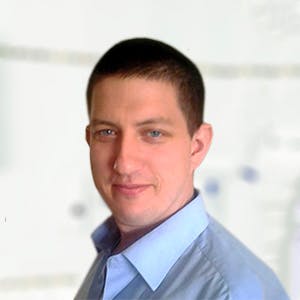 3320
Recommendations
Two days is still very early in the treatment period, respiratory infections can be difficult to treat and with some infections a prolonged treatment period may be required. Give it time, but if you are not seeing any improvement by Friday or Saturday, contact your Veterinarian to discuss whether the treatment plan is the correct one. Regards Dr Callum Turner DVM
Add a comment to Snuff's experience
Was this experience helpful?
Rumba
English Staff
11 Years
0 found helpful
Has Symptoms
Lathargic, loss of appetite, cough
My staff is 10.5yrs over night she started coughing, loss of appetite, 2 days later i took her to the vets, they did an X-ray and bloods. Result was enlarged heart and fluid around the lungs, was given vemadin and frudix, 4 days later took her back she was still not eating but the coughing had eased. Vet gave her a couple of injections, one for encouraging appetite, and one for stomach bacteria. 3 days later took her back as she was just not eating and dropped 2.5 kilos in 10 days. Got referred to heart/stomach and lung specialist for ultra sound. It's the lungs, the heart is not good due to lungs, the right side is enlarged. Whilst there we tested her for heartworm which was all clear. We came away with cephalxin antibiotics and all of these specialist scratching there heads. After already spending thousands for these tests, next step was surgery, tracerary. I am having to force feed her but she does seem to be a little perkier... however her coughing seems to have come back (even tho she is now just on the heart tablets and antibiotics) but she has started to get a little running nose and almost seems like she is trying to cough up liquid. We just came to the decision its cancer and that we would probabley have her put to sleep in a few days but now i have a little hope that it might be pnumomia .... please help.. also she did go under anistestic for anal glands clearance 8 weeks ago, was given anit biotic, we have also just put her on arthritis tablets. All of which have been stopped since this has happend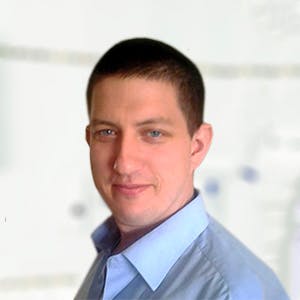 3320
Recommendations
Without examining Rumba or seeing any test results it is difficult to comment on what the underlying cause is or what treatment may be given; I would follow the treatment given by the Specialist and monitor for improvement. I cannot unfortunately shed any light on this for you. Regards Dr Callum Turner DVM
Hi, "thank you" Can i just ask... what's the chances of Rumba being allergic to the Vetmadin... she now seems to have the shakes allot, and is wobbly on her legs, fast breathing, over 35 beats per minute, still loss of appetite and cough seems to be getting worse. Could i stop giving them to her? And see? Or is there an alternative? Thanks kelly :)
Add a comment to Rumba's experience
Was this experience helpful?
Cilla
English Bulldog
5 Years
0 found helpful
Has Symptoms
Still sounds rattley and has a coug
My English bulldog has pneumonia and prolapsed laryngeal she is being treated with antibiotics and also lungworm treatment I rescued her in August 2017 aged 4 1/2 she had 11 litter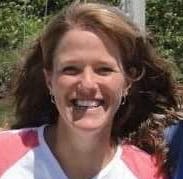 1611
Recommendations
Thank you for your email. I'm not sure what your question is, but bulldogs are prone to respiratory disease to begin with, so if Cilia is being treated for her pneumonia and respiratory conditions, it seems that that is the best thing for her.
My 4 year old dog has pneumonia and has been admitted to the clinic. She vomited with phlegm and still under observation. Is there anything I can do about this?
Add a comment to Cilla's experience
Was this experience helpful?
Drexy
Australian Shepherd
8 Months
0 found helpful
Hello,
My Aussie is recovering from aspiration pneumonia and was in doggy ICU for 2 nights on oxygen and fluids the beginning of FEB. Now he is on two antibiotics and seems to be back at his normal activity. No coughing. Eating well and putting weight back on. Last X-rays showed improvement. Does he still need another set X-rays since he seems back to his normal? I would of course finish the antibiotics.

Thanks!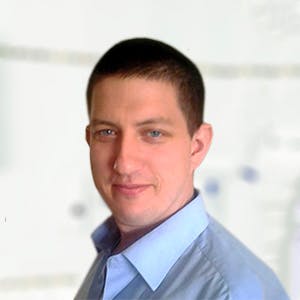 3320
Recommendations
If your Veterinarian would like to see another set of x-rays, it is best to follow their instructions; generally we like to see a set of x-rays at the end of treatment just to make sure and to be satisfied that treatment was successful, we don't like recurrence of conditions. Regards Dr Callum Turner DVM
How much does it cost to hospitalize my dog for pneumonia
Add a comment to Drexy's experience
Was this experience helpful?
Oliver
Beagle
7 Years
0 found helpful
Medication Used
Clavamox antibiotic- oral
Our dog was diagnosed with pneumonia and kidney disease yesterday. His last check up in October 2017 showed normal levels for his blood and urine analysis - 23 BUN reading for blood. We took him to the vet yesterday after a day of not eating and we were told his blood test came back with 51 BUN and high phosphate. A urine analysis was done and it wasn't concentrated so the vet said he also has kidney disease but she cannot tell if it's chronic or acute from pneumonia. I'm trying to find out if kidney disease can be caused by pneumonia or if it's the other way around. Our dog hasn't gotten into anything from what we have seen but he does go to the park a lot and tends to graze whenever he can find a nice patch of grass. Im trying to make sense of what could have caused either the pneumonia or kidney issue. We've had him on phosphate blockers and antibiotics for a day now and he's still lethargic and not wanting to eat but he is drinking water. He seems a little more alert but not back to normal. Would you know how long a recovery is for an antibiotic treatment and any insight on if pneumonia and kidney disease are related? Our vet is providing us this information but wanted to get another point of view.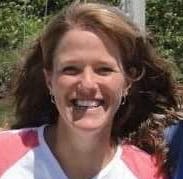 1611
Recommendations
Thank you for your email. I'm not sure that i can see a relationship between kidney disease and pneumonia, unless it is an aspiration pneumonia related to vomiting. IV fluid therapy would be the best treatment for his kidney disease, and IV antibiotics might be best for the pneumonia. There are aspects of his lab work that can give a clue as to whether his kidney disease is acute, or chronic, and might help guide his therapy. I hope that he recovers well.
Hello - wanted to provide an update on Oliver. He wasn't getting better after a couple days so we took him back to the vet and they decided to put him on IV fluids for the day. His BUN and Phosphorous levels got worse. We ended up taking him from our vet to an emergency vet with overnight care for IV fluids that had specialists. Fortunately a specialist noticed that his Sodium was lower than the normal range and his Potassium levels were still within normal range but had a slight elevation. They did an ultrasound and saw that his adrenal glands were smaller than average so they sent out a test for Addison's disease. We received a diagnosis last night that he has Addison's disease and with the steroids and injection to balance his electrolytes we were able to get all of his levels back to normal range. I wanted to post this since most people have Addison's misdiagnosed and treatment timing for this is critical.
Add a comment to Oliver's experience
Was this experience helpful?
Lula
Chihuahua
10 Years
0 found helpful
My Chihuahua 10 years old and has pneumonia. And was just diagnosed with valve problems in her heart. She's on benazapril and baytril. She still had some breathing that is quick and shallow and coughing spells..its day 3 of the antibiotics. Will the shallow breathing decrease??? When will she start breathing normally again..????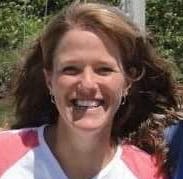 1611
Recommendations
Thank you for your email. There are different forms of pneumonia, and some respond quite well to antibiotics, although it can take time. If it is been three days and she isn't showing improvement on the oral antibiotics, she may need nebulization therapy, or she may need more time. Without examining her, I'm not sure if her condition is improving or not, and it would be best to schedule a follow up appointment with your veterinarian, as they can re-assess her, possibly take repeat x-rays, and decide if she is responding appropriately or if she needs further treatments. I hope that she is okay.
Add a comment to Lula's experience
Was this experience helpful?
apollo
German Shepherd
6 Years
0 found helpful
my 6 yr old german shepherd got some kind of lung bacteria and infection and was on baytril and doxycycling and the infection went away and then came right back does this mean not on antibiotics long enough??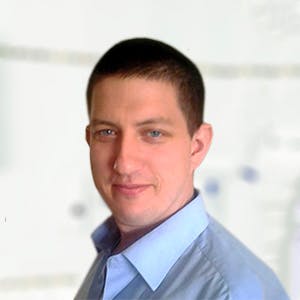 3320
Recommendations
It is possible that either the course of treatment was not long enough or that the antibiotics chosen only suppressed the infection and didn't cure it; I would recommend having a sample taken for culture and sensitivity testing to identify the infection and to determine a more suitable antibiotic. Regards Dr Callum Turner DVM
also are ceramic dog bowls ok or are stainless steel better
hes now on different antibiotics how long does it usually take for them to feel better and what is the average time on antibiotics to completely get rid of a bad infection like this ..
Add a comment to apollo's experience
Was this experience helpful?
Bertha
English Bulldog
2 Months
0 found helpful
We have a 2 1/2 month old English bulldog. When we received her on Thursday we were told she had kennel cough. By Friday I did not like how heavy she was breathing and took her to my vet and it was discovered she had severe pneumonia. She is currently at the animal hospital. My question is being she is so young will she have a life of illness due to this severe pneumonia? The vet said she will have some scaring in her lungs. Also, when she comes home will she be able to be around my 4 yr old English bulldog? He has had his Bordetella vaccination.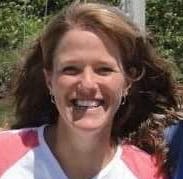 1611
Recommendations
Thank you for your email. Bertha may have chronic respiratory issues as an after effect of her pneumonia, but your veterinarian will be able to determine what level of scarring exists once the pneumonia has cleared up and they can take repeat x-rays. She should be fine to be with your other dog if he is fully vaccinated. You may want to ask your veterinarian if they think that Canine Influenza may have had a role in her condition, and vaccinate your other dog for that if there is a possibility. I hope that Bertha recovers well.
Add a comment to Bertha's experience
Was this experience helpful?
Gibson
Black Lab
1 Year
0 found helpful
It has been three days since my dog has been digonased with pneumonia. He is on an antibotic and the vet said to expect some coughing for the first 5-7 days while he try's to get all the crap out of his lungs. However, in the middle of the night he will go on a spazm of coughing uncontrollably for a few minutes to the point where spit comes out. Is this normal? Or is this something that raises concern and I should call my primary vet?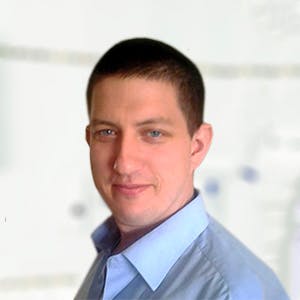 3320
Recommendations
You should keep an eye on Gibson as he will start to bring it up from his lungs which may sometimes look like he is struggling; you should ensure that he is taking his medication as prescribed and try to keep him in a humid environment if possible to help loosen anything in his lungs. Regards Dr Callum Turner DVM
Add a comment to Gibson's experience
Was this experience helpful?
Billy
Collie
4 Years
0 found helpful
My 4 year old rescue dog has been on antibiotics (clavamox and baytril) for 5 weeks for pneumonia. His chest X-ray is clearing and he no longer has symptoms (cough,malaise) .... is Possible he could still be contagious to other dogs?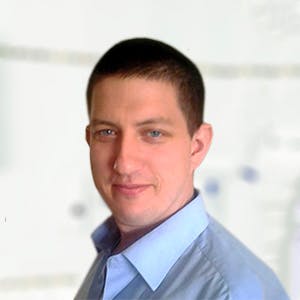 3320
Recommendations
Generally pneumonia occurs with infections from garden variety bacteria found in the environment, unless Billy has been diagnosed with a particular type of pneumonia then I wouldn't be too concerned at the moment; you should discuss this with your Veterinarian to determine whether or not you can reintroduce Billy to other dogs based on the timeline of the pneumonia and his current recovery. Regards Dr Callum Turner DVM
Add a comment to Billy's experience
Was this experience helpful?
Queen
Japanese Spitz
10 Months
0 found helpful
I have a japenese spitz..she sometimes vomit and usually has icy wet nose..she has weak appetite..loves to sleep whole day..and quickly gets tired..is there any problem with my dog???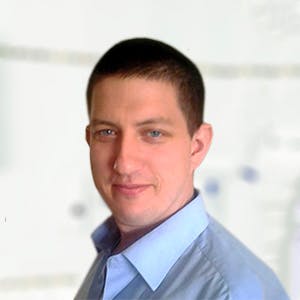 3320
Recommendations
If Queen has a poor appetite and is occasionally vomiting, it may be worth feeding her smaller meals more often with a larger meal before bed so that the stomach isn't empty; the cold wet nose may not be relevant to the symptoms. Without examining Queen, I cannot say for sure whether there is a serious medical issue or not; I would try changing her food to something more appetising and check inside her mouth to see if there are any problems with her teeth. If you cannot get her to eat, you should visit your Veterinarian. Regards Dr Callum Turner DVM
Add a comment to Queen's experience
Was this experience helpful?
Karok
American bully
12 Days
0 found helpful
My 12 day old pup has been tubefeeding since birth. One time during feeding the tube slipped a bit back out while I was still pushing some milk down and it came up through his nose and moth. After that he has been rattly and congested. I've bought a nasal extractor to suck up liquid from his nose but most of the time there is nothing there so it seems to be from his chest. Was worried so I took him to the vet and they said he seemed healthy and that I could do some tests and X-rays if I wanted by I decided to wait since they said he seemed healthy. One time while laying down I swear I saw a hole in his palate but the vet said that they couldn't find anything. They suggested that I bottle feed him to see if ihe will keep the milk down better. I tried this and milk kept coming out of his nose so I stopped. After this he seems to have gotten worse and now cries a lot and seems to be in distressed which he wasn't really before. He also has a runny nose now as well and sounds super congeersted. Please if someone could help on what I should do next I'd appreciate it a lot. TIA!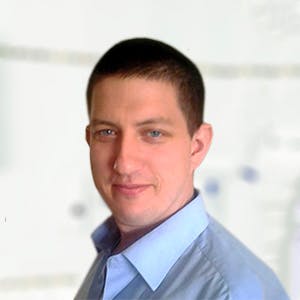 3320
Recommendations
If you suspect that Karok has a defect in his soft palate you should try to confirm this by opening his mouth and checking the palate with a light; milk coming from the nose is a common symptom of palate disorders and would require surgical correction. This is something serious and would need to be managed until Karok had surgery, without examining Karok, I cannot confirm this for you. Regards Dr Callum Turner DVM
Add a comment to Karok's experience
Was this experience helpful?
capone
Golden Retreiver
9 Years
0 found helpful
my 9 and half year old golden retriver diagnosed with pneumonia, high white count, anemia. The last 2 days he has thrown up bile and blood whats going on. he is lethargic and does not want to eat or drink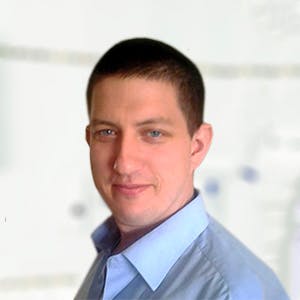 3320
Recommendations
The vomiting is most likely due to an empty stomach with acid irritating the stomach lining inducing vomiting; it would be best to try and feed a little boiled chicken and rice so that the stomach isn't empty but you should return to your Veterinarian for an examination and antinausea medication which should control the vomiting. Regards Dr Callum Turner DVM
Add a comment to capone's experience
Was this experience helpful?
Geoffrey
Poodle
8 Years
0 found helpful
I just adopted a dog from the animal shelter and he had pneumonia on June. He still wheezing and coughing here and there and sometimes he breaths heavily. I know he was in the hospital with iv and I guess he was sick. Should he still have that dry cough and whizzing?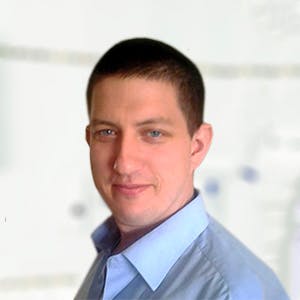 3320
Recommendations
Coughing and wheezing may be due to a variety of causes which may be attributable to lung damage but is uncommon; wheezing and coughing may be due to infections, tracheal disorders, laryngeal disorders, allergies, airway narrowing among others. You should have a Veterinarian listen to Geoffery to see if there is anything serious going on and if any treatment is required. Regards Dr Callum Turner DVM
I have just bought a raja palayam and i think so he is suffering from pneumonia.He is coughing but he is not panting.He vomited a yellowish mucus.We are giving him antibiotics.What to do?
Add a comment to Geoffrey's experience
Was this experience helpful?
Bentley
French Bulldog
10 Weeks
0 found helpful
Medication Used
Clavamox antibiotic- oral
What are signs of healing kennel cough and apriration pneumonia in my 10 week old French bulldog. 4 days ago we took her into the vet hospital. She's been on antibiotics and amoxilicin and a few others. She's def coughing less and not choking anymore. This morning she was like wheezing or coughing which she hasn't done. Not sure if it's her lungs clearing or dangerous. It last about an hour or two inadminiately. Please help Bentley get better ! Any advice on recovery signs or help is appreciated.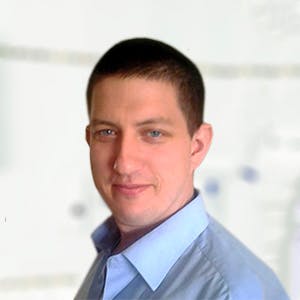 3320
Recommendations
Recovery from kennel cough may take up to six or seven weeks in young animals with poor immune systems; signs of recovery are a reduction in symptoms. During recovery, do not use any collars as pressure on the trachea can induce a coughing fit; also a humidifier may help alleviate the symptoms. Regards Dr Callum Turner DVM
Add a comment to Bentley's experience
Was this experience helpful?
Etta
German Shepherd
4 Years
0 found helpful
my GSD is recovering from bacterial pneumonia and I need to board her in a couple of weeks for a few days. Should I administer vaccinations before she goes? The reason I ask is that she was boarded for a week at thanksgiving then middle of December she was down with pneumonia. I don't want her to reinfect herself if it is something at the boarders but I also don't want to vaccinate her if it causes more problems while she is recovering. I don't know what to do. She is doing well but still recovering.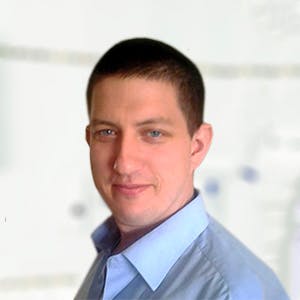 3320
Recommendations
You would need to discuss this with your Veterinarian as a decision to vaccinate is at the discretion of the Veterinarian administering the vaccine; if your Veterinarian determines that Etta is still recovering and isn't fit enough to receive the vaccine they won't vaccinate. The severity of the infection, the timeline of treatment and Etta's general health on the day will determine whether she receives a vaccine or not. Regards Dr Callum Turner DVM
Add a comment to Etta's experience
Was this experience helpful?