What is Bacterial Pneumonia?
Bacterial pneumonia in dogs is a very serious condition, and veterinary care should be sought immediately if it is suspected. Bacterial infection triggers an inflammatory response in the lungs that causes respiratory distress. Hounds, large mixed-breeds, and working or sporting breed dogs have a higher chance of developing pneumonia. Dogs with chronic immune deficiencies are most susceptible, but caught in time, antibiotic therapy and supportive care should be able to eradicate the infection.
Bacterial Pneumonia is an inflammation of the lungs and lower respiratory tract caused by a bacterial infection. It's most common symptoms are coughing, wheezing and fever. Pneumonia can be fatal as it leads to hypoxemia (lack of oxygen to the brain) and sepsis (inflammation and degradation of organ function).
Bacterial Pneumonia Average Cost
From 367 quotes ranging from $350 - $6,000
Symptoms of Bacterial Pneumonia in Dogs
Cough
Fever
Lethargy
Wheezing
Difficulty breathing
Runny nose
Weight loss
Easily tired
Shallow rapid breathing or panting
Types
Bacterial Pneumonia is only one type of pneumonia that affects dogs. They can also suffer from:
Aspiration Pneumonia

Aspiration Pneumonia is a form of bacterial lung infection caused by inhaling stomach contents due to vomiting or choking. This is commonly seen in brachycephalic dog breeds with short noses, flat faces and wide heads, such as Bulldogs, Pugs, and Boston Terriers. Other factors that present risk include physical issues that impede swallowing or cleft palate deformity. This is normally treated with the use of a broad-spectrum antibiotic, but because of a high rate of recurrence the outlook for an animal with these predispositions is not encouraging. For this reason, it is advised never to try and induce vomiting from your dog.

Fungal Pneumonia

Fungal Pneumonia, or mycotic pneumonia, is caused by an inhalation of fungal spores from the soil, causing irritation and inflammation in the lungs. This type of pneumonia is usually indicated when the inflammation does not respond to antibiotics, and blood tests and x-rays would be needed to positively identify. Once a diagnosis is confirmed, it can be treated with anti-fungal drugs. This type of pneumonia is challenging to conquer, and may take 2 to 6 months to eradicate fully.
Top
Causes of Bacterial Pneumonia in Dogs
Many common respiratory bacteria cause bacterial pneumonia:
Bordetella bronchiseptica
Streptococcus zooepidemicus
Pasteurella multocida
Pseudomonas aeruginosa
Klebsiella pneumoniae
E. coli
Mycoplasma
This most contagious of these is Bordetella, or Kennel Cough. Kennel cough is an infection of the trachea and upper respiratory tract, but can spread lower into the lungs and develop into pneumonia. As it is very contagious through contact with other dogs, most kennels, trainers, and groomers require current Bordetella vaccinations. Viral infection from parainfluenza and distemper can also make the body more vulnerable to pneumonia.
Dogs with compromised immune systems or metabolic diseases, such as renal failure, Cushing's disease, diabetes, and Addison's disease are more susceptible to bacterial pneumonia. Environmental factors like exposure to smoke, smog, or other lung irritants can also cause a dog to be more likely to contract bacterial pneumonia.
Top
Diagnosis of Bacterial Pneumonia in Dogs
Symptoms of bacterial pneumonia are very serious, and veterinary care should be sought immediately. Your veterinarian will do a physical exam, listening to the lungs with a stethoscope to determine if there is wheezing or crackling when your dog breathes.
A chest x-ray may be called for to determine the full degree of inflammation present in the lungs. The best way to determine the exact cause of the infection is a tracheal wash, where saline is flushed into the airway and then retrieved. That fluid collected can then be viewed under a microscope or cultured in a lab to identify the infecting bacteria and offer a more precise treatment plan. Blood and fecal material may also be sampled to test for parasites, as some of those present with symptoms similar to bacterial pneumonia.
Top
Treatment of Bacterial Pneumonia in Dogs
Treatment will start immediately with a broad-spectrum antibiotic. Once the specific infecting bacterium is identified through lab testing, a more precise antibiotic may be prescribed. Other drugs may be prescribed for symptom control, including bronchodilators to ease breathing and expectorants to loosen mucus in their lungs. Short bursts of mild exercise will likely be encouraged if the dog is physically able, as this will help stimulate a productive cough that will help clear the animals' lungs. In cases where the dog is not well enough to move around, they should be manually moved often, to keep fluid from settling on one side of the body.
If the dog is in acute distress, hospitalization may be necessary so that they may be monitored closely and given oxygen, nebulizer breathing treatments, and IV fluids.
Top
Worried about the cost of Bacterial Pneumonia treatment?
Pet Insurance covers the cost of many common pet health conditions. Prepare for the unexpected by getting a quote from top pet insurance providers.
Recovery of Bacterial Pneumonia in Dogs
Recovery from bacterial pneumonia can take anywhere from a few days to a few weeks. The dog should have follow-up x-rays every 2 weeks until the lungs are completely clear, and they made need to continue antibiotics for a week or two more after that to ensure that the bacterial infection is completely eradicated. Aside from the mild exercise to help clear their lungs, activity should remain restricted until your veterinarian has cleared the dog for normal life.
Top
Bacterial Pneumonia Average Cost
From 367 quotes ranging from $350 - $6,000
Top
Bacterial Pneumonia Questions and Advice from Veterinary Professionals
Ziggy
Boxer
16 Weeks
14 found helpful
14 found helpful
Has Symptoms
Cough With Nasal And Eye Discharge
How do I know when my puppy is getting better. He is just turning 4 months. He was coughing when we got him and had nose and eye discharge. Took him to the vet and he was put on antibiotic injections and neb treatments for 7 days. Seemed to be getting better and then week later he had discharge again. Took him back and X-ray showed fluid in lungs. He is now on day 8 of cephalexin. Still with discharge. Is this because the mucus is breaking up? Or is he not getting better? We also have a vaporizer on every night
July 21, 2018
Ziggy's Owner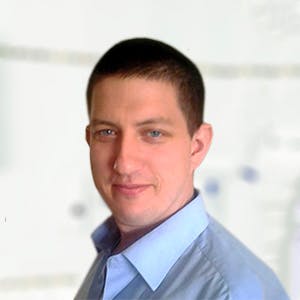 14 Recommendations
Discharge may still occur during treatment as it will take some time for the antibiotics to fully kick in and for all mucus to be discharged, in severe infections there may be a prolonged treatment time past normal courses of treatment. Generally you should start to see a reduction in the severity of symptoms with easier breathing and a reduction with time in discharge, if there is no improvement it may be worth going for a culture and sensitivity test to identify the infection and select the most appropriate antibiotic for treatment. Regards Dr Callum Turner DVM
July 21, 2018
Was this experience helpful?
Utley
Labrador Retriever
5 Years
4 found helpful
4 found helpful
Our 5 year old yellow lab was diagnosed with pneumonia a month ago, had X-rays and blood work done and was diagnosed with bacterial pneumonia. We had X-rays done initially when it was diagnosed and twice after that with the last X-rays done 10 days ago or so. The vet said that the last X-rays were similar to the second round of X-rays but didn't need follow up X-rays if the dog seemed back to normal. We just finished out his 33 day supply of the medicine as instructed. Should I request another round of X-rays to make sure it's completely gone? Our dog seems back to normal but just checking as this is a new vet for us.
July 16, 2018
Utley's Owner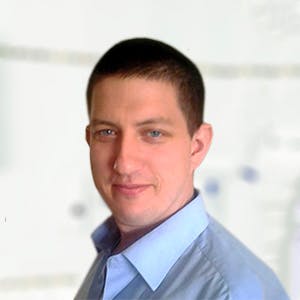 4 Recommendations
If Utley is back to normal you should just keep an eye on him for the meantime to ensure that no symptoms return; x-rays may may be clear but still may be a little cloudy but still OK. If he is alright I wouldn't really be worried. Regards Dr Callum Turner DVM
July 16, 2018
Was this experience helpful?
Bacterial Pneumonia Average Cost
From 367 quotes ranging from $350 - $6,000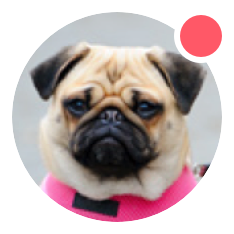 Need pet insurance?