What is Brain Inflammation?
Encephalitis may occur in on its own or in conjunction with meningitis, which is recognized as the inflammation of the meninges, the meninges comprise as the membranes surrounding the brain and spinal cord, and/or myelitis, or the inflammation of the spinal cord itself. Encephalitis is most likely to be found in a young adult or adult dog and has a higher occurrence in the following breeds: Chihuahua, Yorkshire Terrier, Maltese, Pug, and German Short-Hair Pointers.
Encephalitis is the state of inflammation in a dog's brain. Brain inflammation occurs when a dog's immune system attacks its own brain.
Symptoms of Brain Inflammation in Dogs
The symptoms of brain inflammation vary depending on the area of the brain affected. The onset of symptoms is sudden and progresses rapidly.
Fever
Pain
Seizures
Decreased pupil size
Unequal pupil size
Behavioral changes
Depression
Loss of balance
Stumbling
Blindness
Decreased responsiveness
Tilting head
Face paralysis
Uncoordinated movements
Excessive circling
Causes of Brain Inflammation in Dogs
Infectious causes of brain inflammation are less common. They include bacteria, viruses (such as distemper, rabies, and parvovirus), fungal infections (such as aspergillosis, histoplasmosis, and blastomycosis), protozoa, rickettsia, complications of vaccines, and parasitic infections (such as Rocky Mountain spotted fever and ehrlichiosis).
Non-infectious causes of brain inflammation are the significantly more common. Some are idiopathic, meaning there is no known cause. All are autoimmune diseases, in which the immune system attacks itself.
Diagnosis of Brain Inflammation in Dogs
Thorough reporting of the onset and extent of your dog's symptoms will go a long way in aiding diagnosis. Be sure to include any recent injuries or incidents that may provide an alternative explanation for the changes in your dog's behavior. The veterinarian and/or vet tech will complete an extremely thorough examination (physical), a chemical blood profile, complete blood count and urinalysis. The results of these tests will reveal possible infectious causes of brain inflammation, starting with a decreased white blood cell count pointing to infection.
Your dog's brain structure and functioning will be evaluated with MRIs and CT scans, and cerebrospinal fluid may be sampled and sent to a laboratory for expert analysis. The imaging will reveal inflammation through the uncharacteristic density of white matter in your dog's brain, as well as any asymmetry. These tests will typically be enough to elicit a positive diagnosis of brain inflammation; however, in some cases, analysis of a brain tissue sample may be the only way to confirm the diagnosis. Extracting a sample of brain tissue from your dog can be dangerous, and can only be performed by a specialist.
Treatment of Brain Inflammation in Dogs
While treatment for brain inflammation may vary, initial focus will be on reducing the severity of the symptoms. Your dog may require hospitalization and intensive care for stabilization. In the case of brain inflammation caused by an infection, the underlying cause will be treated individually, often through individualized antibiotics. Treatment of the brain inflammation itself consists of medication designed to decrease inflammation and suppress the immune system, such as prednisone, cytosine arabinoside, cyclosporine, azathioprine, leflunomide, and procarbazine.
Recovery of Brain Inflammation in Dogs
The veterinarian or specialist will help you to determine your dog's individual prognosis because recovery will be directly correlated to the causation of the condition as well as severity through inflammation as established by the specialist or DVM. Treatment can control most dogs' symptoms within a month or two; however, in many dogs, symptoms resume if medication is ceased. For this reason, your dog's condition may necessitate long-term or lifelong management.
No matter your dog's prognosis, you will need to return to the veterinarian for regular follow-up and monitoring of your dog's condition and method of treatment.
Brain Inflammation Questions and Advice from Veterinary Professionals
Reuben
Boston Terrier
12 Years
1 found helpful
About 1 year ago reuben was diagnosed with Cushing's which we treated and then he became addisonian. Nothing seemed to be working or making sense until he started circling. Took him for an mri to find a large mass on his pituitary. Treated him with 20 rounds of radiation. He came back to pretty much his old self. about 1 month ago we saw a change in him with loss of appetite and agitation. He started to circle again. We recently did a recheck mri which showed that the mass is the same size as it was after his radiation therapy but there is clearly signs of swelling. It's thought this could now be caused by radiation side effects. We upped his pred to 2 x 5 mg / day and they gave me trazodone which was mostly for the long car ride i has home from the specialist but also suggested try it in the house to see if it helps him relax. It's not really. He's only been on the 10 mg of pred for 3 days now. His appetite seems to be back and he's not hollering and crying anymore. Overall he seems to be more comfortable except the chronic pacing which is hard to watch. Any thoughts or suggestions on this?
My 14.5 Y/O Pug mix started circling and not aware of his surroundings all within 1 hour. Neuro. gave prednisone , trazadone and gabapentin. the prednisone and Gaba have brought him back to about 40% of the dog we once knew. MRI showed something but not enough to warrant a Dx. CSF and labs WNL. Cannabis seemed to help let him calm down and finally get some sleep on day 6. I used a low dose THC only mint, will try CBD next. Normal eating and drinking and bodly functions except he cant ask to go out any more.
Add a comment to Reuben's experience
Was this experience helpful?
Charlie
English lab
8 Years
0 found helpful
Our dog Charlie started last week with head tilting and lethargic. Then within a day or so started turning in circles and running into walls. We went to a neurologist who performed an MRI and CSF tests - determined it was autoimmune encephalitis - the next day they said his symptoms had worsened and he had lost eyesight in both eyes. We prepared our family to say goodbye - as we arrived the neurologist said hold up we have given him steroids and he had started responding. We made the decision to treat him aggressively - we started on the chemo medicine cytosine, anti-biotics and prednisone. We are now 5 days in - he is a completely different dog. He is acting completely normal. The only thing we are noticing is glowing eyes. His sight has returned in one of his eyes and starting to respond in his 2nd eye. My question is about the glowing eyes and long-term recovery.
Add a comment to Charlie's experience
Was this experience helpful?
Chewey
Shih Tzu
10 Years
1 found helpful
Chewey, 10 yrs old, all of a sudden had loss of vision. It was very abrupt. We were up midnight still and he could see, then in the morning at 7am he was fully blind. I took him to his vet and referred us to an opthalmologist, who found nothing wrong with his eyes. He was then referred to a neurologist. Neurologist didn't do anything that day and asked us to come back the next day for mri and bloodwork. The next day was already too late, his brain was very inflamed as shown in the mri and the lumbar tap showed really high wbc but no known infection. He had immune mediated encephalitis. Chewey passed away in less than 48 hrs. My question is, if the neurologist decided to do work up on the day I brought him instead of waiting for the next day, would Chewey have had a better chance of surviving?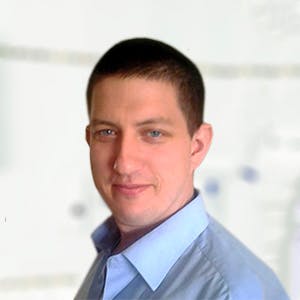 3320
Recommendations
Time is always a deciding factor when it comes to severe illness; the quicker the diagnosis, the faster treatment is given. However, I cannot tell you if Chewy would have been able to recover if he had been diagnosed or treated earlier since we cannot determine the severity of the condition during your first visit to the Neurologist. Regards Dr Callum Turner DVM
Add a comment to Chewey's experience
Was this experience helpful?
Leo
chihuahua mix
4 Years
1 found helpful
My mixed chihuahua started having seizures 5 days ago. He was hospitalized for 24 hours and put on anti seizure medication. He was very lethargic when I went to visit him at hour 18, and they said they were going to treat him for possible brain swelling ( a one time treatment). After 2 days home on the anti seizure medication, he because very lethargic, and unresponsive. His tongue was falling out of his mouth. We rushed him back to the ER and he was given some more meds, one including brain swelling. He seems to have turned around again. We are on the fence on whether this is an epileptic dog, or if he has brain inflammation we should be trying to treat. We are unable at this time to perform an MRI.
Add a comment to Leo's experience
Was this experience helpful?
Sophie
Maltese
10 Years
0 found helpful
Our 10-year old, female maltese has been treated for the past 5 years for GME with cyclosporin b.i.d. She is doing well. I recently read an article about a holistic treatment plan for this condition. I live in NY State and we go to Cornell Vet Hospital in Ithaca, NY, for her neurological care. Can you recommend a vet that does holistic care for this condition in Upstate NY? Thanks.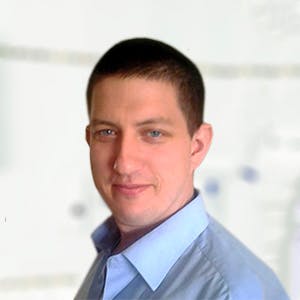 3320
Recommendations
I don't know a Veterinarian in or around New York State which offers holistic care, I made a search online but every holistic Veterinarian is around NYC; if you've been visiting Cornell University Veterinary Hospital, I would advise that you discuss this with them first since Sophie is under their care and there are many articles online which are not backed up with reputable scientific data. Also, the specific type of holistic treatment would depend on the type of Veterinarian since there is TCVM, Homeopathy (ignore this one), Naturopathy among other methods. Regards Dr Callum Turner DVM
Add a comment to Sophie's experience
Was this experience helpful?
Monie
Rat Terrier
Ten Years
0 found helpful
Hi, there. I have a 10 year old diabetic, hypothyroid, female, spayed, Rat Terrier mix. She was diagnosed 27 months ago and is completely regulated with insulin and Soloxine. She also had successful cataract surgery 15 months ago. Suddenly (over a period of about 2 weeks), four months ago she lost her vision again. She sees the ophthalmologist routinely who tested her retina's last week, and they are fine. She should be seeing. We now have an MRI scheduled for mid-August for any neurological problems. Other than her sight, she is in great shape. She is very active and social and this has not changed. My question is this, obviously I'm very worried about her and am fearful that August may be too far off if there is something life-threatening going on neurologically. What should I be on the lookout for? Do you have any assumptions based on her symptoms (blindness only) that may be the issue? Thank you so much.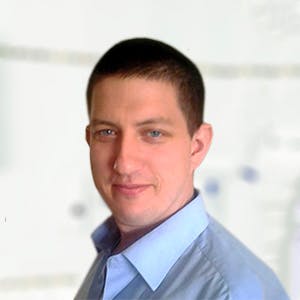 3320
Recommendations
There are many possible causes for blindness in dogs, however if your Ophthalmologist has come up empty for a possible cause we would most likely be looking at something neurological past the retina; it is good that you have an MRI booked for Monie was this will show if there are any tumours or other anomalies with the optic nerves etc… Regards Dr Callum Turner DVM
Add a comment to Monie's experience
Was this experience helpful?
Piper
Boston Terrier
4 Years
0 found helpful
Hi there, My dog Piper was diagnosed last week with GME. We chose to go ahead and start prednisone treatment right away without receiving an MRI. She didn't show any signs of improvement with the medication and within 5 days we went ahead with cytosar injections. What are the chances that she will do better with the cytosar and how long after her last treatment should we typically see improvement?? We understand that euthanization is our only other option if this doesn't work, however we want to be realistic and give her the time that the medication needs to provide improvement.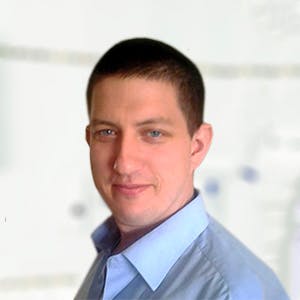 3320
Recommendations
Generally treatment with Cytosar (cytosine arabinoside) is more effective than corticosteroid therapy which is ineffective in many cases; I've put a quotation below which covers survival time in comparison between Cytosar and corticosteroid therapy (prednisone). Regards Dr Callum Turner DVM "...7 patients were included based upon history, clinical signs, CT analysis, CSF analysis, and negative diagnostic investigations for infectious encephalitis. The treatment protocol consisted of administering cytosine arabinoside (Cytosar) at a dose of 50 mg/m2 SQ BID q3 weeks for a duration of 4 months, along with a tapering dose of prednisone. The mean survival time for the 7 dogs in this study was 291 days, with 6 of the 7 dogs alive. Six dogs were categorized as in clinical remission and 1 dog died after 101 days. In a retrospective study, dogs with focal GME that were treated with sole corticosteroid therapy had a mean survival time of 41 days (Munana and Luttgen 1998) suggesting that treatment with corticosteroids alone is unsatisfactory. While preliminary in nature, the case series presented in this report suggest a potentially important role for cytosine arabinoside in the treatment of dogs...:" https://ecommons.cornell.edu/handle/1813/2783 http://veterinarycalendar.dvm360.com/inflammatory-brain-disorders-dogs-gme-nme-ne-and-srma-proceedings
Add a comment to Piper's experience
Was this experience helpful?
Graci
German Shepherd
1 Year
0 found helpful
I have GSD which is 1year 6month old my dog can't see anything,she only moves to her left side in circle manner and she don't eat food by her self, she goes to corner place and cannot come out of it by her own see cries in the night and due to she can't see she strikes with the edge of tables lockers. So iam requesting you kindly please tell me that wheater she will be normal like before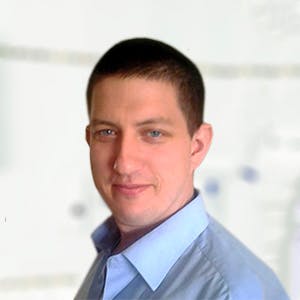 3320
Recommendations
Without examining Graci and performing a thorough neurological examination, I cannot say what the specific cause is or if she will regain vision and coordination. If you haven't visited a Veterinarian yet, I would recommend that you should to determine the specific cause of the symptoms which are presenting. Regards Dr Callum Turner DVM
Add a comment to Graci's experience
Was this experience helpful?
Amos
Pug
13 Years
0 found helpful
My 13 year old pug had a neurological episode Thursday. For about two minutes his body wanted to turn right all the time and he had to fight to walk straight or turn left. His head tilted part of the time, but not all the time. He seemed to have less control of his left legs. It didn't seem as simple as vertigo. He recovered quickly and was fine, but I took him to his vet the next day. She put him on dexamethasone and antibiotics to see if that helped. He had a neurological episode two years ago that it cured, but that episode looked different and lasted until they gave him the medication. What does it mean that this episode lasted such a short time? Could it still be some curable brain inflammation, or is it more likely something like a brain tumor or a stroke? And, if it was a stroke, is he more likely to have more or could that have been it? He has suffered no lasting consequences from the episode so far.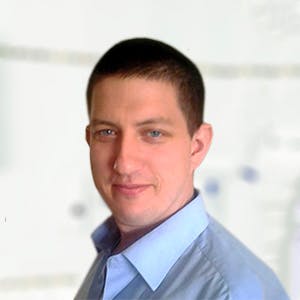 3320
Recommendations
Without examining Amos it is difficult to determine specifically what the cause was; however vestibular disorders are not uncommon in older animals and may resolve as quickly as they present or may take days or weeks to resolve. If these episodes become more frequent, you should have a consultation with a Neurologist to determine the underlying cause and how to manage the condition. Regards Dr Callum Turner DVM
Add a comment to Amos's experience
Was this experience helpful?
Zoey
Australian Shepherd
3 Years
0 found helpful
My dog Zoey Australian shepherd mix 3.5 yrs- diagnosed with GME- immune mediated. Onset occurred 6 weeks ago & we had all CSF,MRI,all test. Now we are in treatment phase w/ prednisone, cytrabine injection (initial dose) azathioprine,gabapentin & coedine. Her pain has decreased but still having issues walking. Her initial pain was severe, now moderate to severe. How long should the recovery process take, if the meds are working correctly?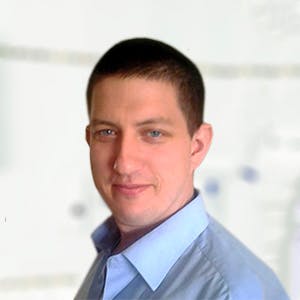 3320
Recommendations
Due to the nature of this condition and that we're dealing with an immune mediated disease, recovery can vary widely and adjustments may need to be made to the current treatment regimen as required. It can take months if not longer so I cannot commit to any specific time frame; you should monitor progress and discuss with your Veterinarian at each checkup. Regards Dr Callum Turner DVM
My English bulldog has the same condition, same medication too, we don't know the recovery. It's been over a week since he got his cytosar injection and still in prednisone meds daily. My dogs face on the right side tilted, he can't walk and his right eye has nystagmus and he's having facial atrophy too.
Add a comment to Zoey's experience
Was this experience helpful?
emily
mini schnauzer
11 Years
1 found helpful
11 yr old schnauzer 15 lbs healthy had a seizure took her to the vet and was given doxy and her blood wk showed slight anemia platelet count 157 she was given min dose of anti seizure pending mri...she is dazed sometimes she pees laying down but if taken outside to potty she pees...her appetite is good although she needs to be helped it seems she cant see but can hear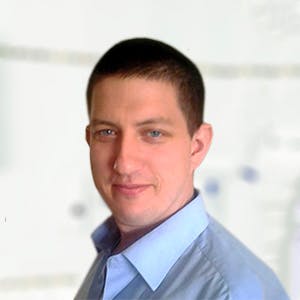 3320
Recommendations
Slight anaemia and thrombocytopenia is concerning, but the seizure is the main concern at the moment; it is possible that the seizure, anaemia and thrombocytopenia are related by one of a few causes including infections, parasites, poisoning among other causes. Next step is to complete any treatment offered by your Veterinarian and have an MRI done if your Veterinarian feels it would be diagnostically useful. Regards Dr Callum Turner DVM
Add a comment to emily's experience
Was this experience helpful?
ace
Husky
4 Months
0 found helpful
My puppy is about 4 monthes,today we find that he is losing his balance and he walk feels like getting drunk.I send him to the vet and made the blood test.The test shows there is nothing serious,the puppy looks pretty healthy but still need days to observe how he is going.the vet also recommend us to go to the brain expert to make a further look if the situation doesn't improve.so i really don't know what to do,i really afriad about if he got an brain inflammation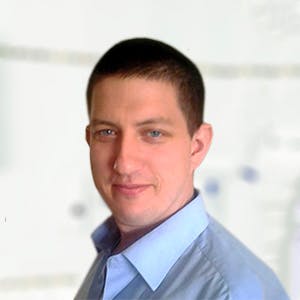 3320
Recommendations
There are various causes for a dog to lose their balance which may include trauma, poisoning, infections, vestibular disorders, developmental disorders among other causes; if blood tests came back normal and Ace doesn't seem in any distress you should keep an eye on him and ensure that he is able to eat and drink normally. Monitor him for other symptoms or signs of illness which may be useful for your Veterinarian. Regards Dr Callum Turner DVM
Add a comment to ace's experience
Was this experience helpful?
Razzle
Pembroke Welsh Corgi
7 Years
0 found helpful
Our corgi started being lethargic, and elevating her snout and semi closing her eyes as if she had a headache. No loss of appetite. Took her to a vet who tried to examine her and she nipped when her back was touched so vet prescribed anti inflammatory and muscle relaxer, said she likely had a muscle skeletal thing. After 7 days she didn't get better, so took her to a different vet for second opinion. He concurred with original vet. That night she collapsed and also had a droopy eye and we took her to the ER vet where they ran bloodwork, x rays, everything came back normal they said it was brain tumor or disease of the brain. Because prognosis was the same we chose note to do the MRI and spinal tap and put her on prednisone. She has responded so well to the prednisone she is literally like her old self- happy, going up and down stairs, wants to be cuddled, petted, barks, jumps, everything. My question is, how much of a frame is the prednisone giving us? I know it's impossible to know for sure, but are we talking days? Weeks? The ER vets didn't tell us and when asked said it depended on how well she responded to the steroid if at all- and she's responded very well.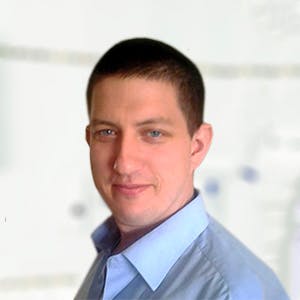 3320
Recommendations
Unfortunately I cannot give you a time frame because we don't actually know what was causing the symptoms: head trauma, brain tumour, encephalitis or any other condition; also, each patient responds differently to treatment. Instead of worrying about how much time you have left, enjoy the time you have left together. Regards Dr Callum Turner DVM
Add a comment to Razzle's experience
Was this experience helpful?
Lillie
Labrador
11 Years
0 found helpful
Has Symptoms
Unsteady decreased appetite
Medication Used
Clavamox antibiotic- oral
My dog didn't exhibit these symptoms until she was given Clavamox after being diagnosed w/ a bladder infection at her annual. Her creatine was also elevated. Symptoms improved when antibiotic stopped for a few days. Put her on all kinds of stomach meds and changed antibiotic to Simplicef. Gave low dose Prednisone in hopes of increasing appetite. Symptoms worsening daily and now refuses to eat and showing signs of hepatic encephalitis.
Could her neuro symptoms be the result of shots being given while fighting an infection thus overwhelming immune system?
Is it possible to detect a mass in the brain with just an x-ray or less expensive diagnostics than an MRI?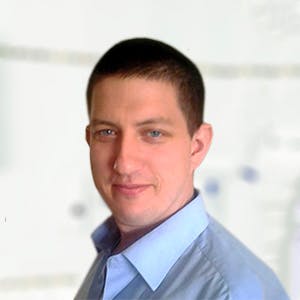 3320
Recommendations
Vaccination wouldn't have caused any issue with a urinary tract infection especially if she was already vaccinated in the past; a dog's immune system is challenged daily with allsorts of infections which don't cause clinical symptoms so a vaccine wouldn't cause any. An x-ray wouldn't show a tumour in the brain due to the skull being in the way, CT or MRI are diagnostic methods of choice for this type of imaging. If there are high values on the blood panel then hepatic encephalopathy is a strong possibility. Regards Dr Callum Turner DVM
Add a comment to Lillie's experience
Was this experience helpful?
Daisy
Labrador Retriever
7
1 found helpful
Has Symptoms
Loss of appetite lethargy reduced. Vision
Medication Used
Clavamox antibiotic- oral
My 7 year old labrador suddenly became less active, loss of appetite, fever and unusual time spent sleeping. Unresponsive to my voice and not interested in playing at all. Came on in last 5 days. Bloodwork normal and x-rays showed nothing unusual. At vet now with IV for fluids and vitamins and prednisone. ENCEPHALITIS?????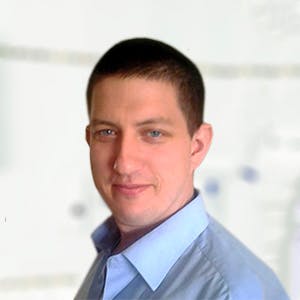 3320
Recommendations
A reduction in activity may be caused by encephalitis; but other possible causes may be due to nutritional deficiency, brain tumours, head trauma, blood parasites or poisoning. Further investigation would be required to determine underlying cause. Regards Dr Callum Turner DVM
Add a comment to Daisy's experience
Was this experience helpful?
Woolly
Shih Tzu
5 Years
1 found helpful
Medication Used
Strong antibiotic (blood brain barrier)
Our dog Wooly loved to play, sun bathe, chase lights /shadows. He was intelligent, potty trained, and never barked, and wouldnt run away too quick if door was left open. Then out of nowhere w /i less than a wk. He started crying /howling like he was hurt. We rushed him in to ER where we were told it was a badly bruised leg. He quit eating, wouldnt drink water; I had to fight to use a syringe to get fluids in him. He stiffined like he was paralyzed and begin to cry at light touches. All in all his vet diagnosed him w meningitis. What bothers me is the poison a neighbor puts out to euthanize stray cats (he says). An outdoor cat of another nghbor comes into my yard for birds and squirrels...a 3rd neighbor's small breed was recently sick for a month or more just before Wooly became Ill. Could such a thing such as a cat trAnsporting poison be so damaging? Is there a way to test w / o knowing what kind of poison, or if it was caused by an unknown infection /illnesd? Also, im curious about poor nutrition being the factor b /c he was a terrible /picky / & spoiled eater who was not over /under weight, but had A diet high in potted meats & human table scraps before we were his caretakers and will wait out any healthier options & dog food for days plus I wonder abt slight head trauma causing this terrible plight b /c I think he fell off picture window sill from a sound and dazed look that went away as soon as I noticed he mt have. IDK. He is such a great dog who only barks to announce visitors at door, never aggressive unless he sees potential mating opportunity,....was...its been 2 weeks now, and he looks so unbearably broken down, &stiff, tail and back arched down between his legs with no happiness what so ever; and only now showing little acknowledgement, short periods of activity, self nourishment, & sluggishly showing improvements. He will get through this, we still love him....I just cant help being concerned abt how out of nowhere he got infected with such quickness that its hard to be positive for him regardless of how expensive its already beeb thus far for 2 appts and a 4 day stay with the vet in office .Shih tzu has meningitis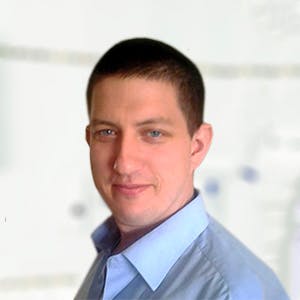 3320
Recommendations
Brain inflammation or meningitis may be caused by infections with bacteria, viruses, fungus or parasites; also head trauma or poisoning can cause inflammation. I would ask your neighbour what he puts down for the cats so that your Veterinarian can check for it; checking for poisoning can be difficult as you need to have a good idea of what the poison might be to start testing, especially if he is using something unusual or old. Also, nutrition may be attributable, but wouldn't be as severe as your description; multivitamin supplements may help to be on the safe side. A CSF analysis may be a useful diagnostic tool to determine infection, protein levels and presence of cells. Regards Dr Callum Turner DVM
Add a comment to Woolly's experience
Was this experience helpful?
Wawa
Chihuahua
5 Years
0 found helpful
I have a 5 years old Merle Chihuahua that was recently hospitalized. She was healthy and have no prior to seizures. A few days ago, she started having uncontrollable seizures. We drove her to a 24-hour emergency vet clinic. The cause was unknown. The Dr did tests on her urine, liver, kidney, and blood and found that they were cleaned.
She continues to have seizures and facial twitching. She is vision impaired due to the seizures. She have not been responding to her anti-seizure medication nor the steroids.
Dr suggested that we do a MRI and spinal tap but we were reluctant at first since we did not have the funds. We finally gave in and put all of our resources for a MRI and spinal tap procedure since we didn't want to put her to sleep. Dr found inflammation in her brain. Dr was not able to do a spinal tap as the needle was too big.
At this time, Dr is treating the inflammation in the brain, however we have not found the cause nor a cure. She eats Purina Smartblend for 2 years now. She's very active. We still need answers.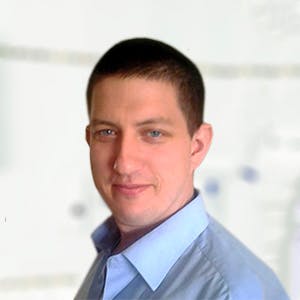 3320
Recommendations
There are various different types and causes of brain inflammation, it isn't a one cause one solution type of condition. The inflammation may be caused by infection, parasites, trauma, immune-mediated conditions, genetics and others. Whilst the MRI would have confirmed that brain inflammation was present, the spinal tap would have been more useful because it would show types of cells (white blood cells, bacteria) and biochemistry values (protein etc…). Without knowing the underlying cause, your Veterinarian can only treat the inflammation and support Wawa during treatment. Regards Dr Callum Turner DVM
Add a comment to Wawa's experience
Was this experience helpful?
Bentley
German shepherd rat terrier mix
1 Year
0 found helpful
Hi my dog was diagnosed with encephalitis and I visited him yesterday he can't walk much and seemed out of it and not excited to see me. Could it be all the medication he is on? Will he be able to walk after treatment is over?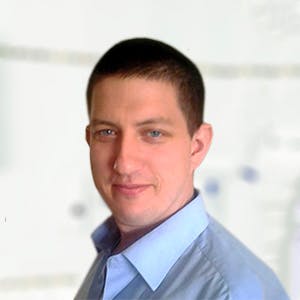 3320
Recommendations
The prognosis and treatment of Bentley would be dependent on the cause of the encephalitis as the treatment involves reducing the inflammation and treating the underlying cause; encephalitis in dogs is normally caused by infection, trauma, auto-immune disease, congenital or idiopathic (unknown). Treatment for encephalitis can be aggressive and long with the treatment timeframe running into months; your Veterinarian would be able to give you more information and advise you of the prognosis. Regards Dr Callum Turner DVM
My dog sara is now experiencing encephalitis she is 6 months old at her age she is weak to survive and now shes paralysed,my heart aches whenever i see her condition i tried to give her medicine but she can't because her tounge was out she can't even eat and im trying to give her milk. What should i do?
Add a comment to Bentley 's experience
Was this experience helpful?
Lily
Australian Shepherd
3 Years
0 found helpful
My Australian Shepherd has made an almost full recovery from an encephalitis diagnosis she received at 1 year. Now she is 3 and she seems to have some moderate joint pain that causes her to move slowly. I was informed this was due to the high dose of medication she received. Many refer to her as an "old dog" when she is really quite young. How can I help relieve some of her pain and help her feel more like herself again?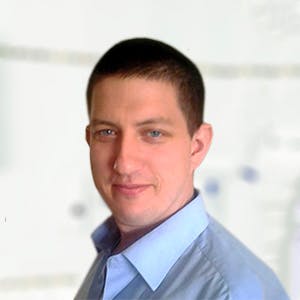 3320
Recommendations
If you are suspecting that Lily is having some joint pain, you would need to have some flexion tests done to determine the joint(s) being affected and to feel if there are any abnormalities in the movement; if a joint is identified as being painful, an x-ray may be required to determine the cause (degenerative joint disease, bone deformities, joint mice etc…). Pain may be originating from joints, muscle or nerve problems; the cause needs to be identified to determine the best course of treatment, especially if there will be long-term treatment. Regards Dr Callum Turner DVM
Add a comment to Lily's experience
Was this experience helpful?
vasco
Maltipoo
7 Years
0 found helpful
Has Symptoms
Wobbling, Sight loss, confusion
Hi my name is rochak and i have small breed dog of maltipoo...he ate chicken today and started votiming but also he was wobbly and start to circle around like something was wrong so i took him to urgent care, they suspect he has gme and were trying to keep for over night, and recommeding me to take to neuorlogist next day but the cost was really high so just gave him anti nausa vaccine, i dont have a insurance so i have no idea what to do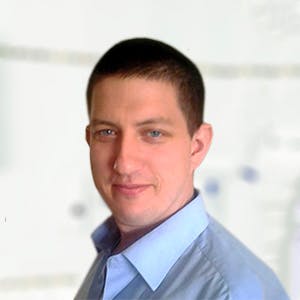 3320
Recommendations
It is possible that Vasco has granulomatous meningoencephalitis since the symptoms, his age and breed predisposition all fit together. The chicken may have caused Vasco to vomit and if he is dehydrated may show symptoms similar to granulomatous meningoencephalitis; another cause may be due to some toxin that was ingested with the chicken or at another time giving these symptoms. There are a variety of different causes and treatments for these symptoms; defining the underlying cause is important to resolving the condition. Regards Dr Callum Turner DVM
Thanks for the prompt reply Doc, I mean he didn't show such symptoms of wabbling and all befor, he was very active or may I didn't notice before. Hopefully this goes away, it's so horrible to even think about it. But does he needs like immediate medical attention or i mean is it life threatening to him or can I wait for him to get better and go to regular vet or wait until I figure ? something better?
Add a comment to vasco's experience
Was this experience helpful?
Oskar
Pomeranian
8 Months
0 found helpful
My pomeranian Oskar was attacked by another dog when he was just 2 months old. There was some brain swelling. It took a day or so for my dog to recognise me. Oskar is almost 8 months old. He has 1 eye that blinks more frequently than the other, he is obsessed with licking his sisters ears, and his tongue is always poking out. Recently he had a bad reaction to the lymes vaccination. He seems to be getting more and more depressed. When we go outside, I have to keep him on a leash because he doesn't listen to his name or 'come' at all. I feel like my vet is not taking me seriously when I express my concerns. Should I be worried?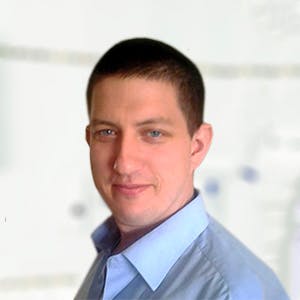 3320
Recommendations
Severe trauma in puppies like Oskar suffered can have lifelong health effects due to damage of soft tissues and the brain inflammation. The eye blinking, tongue sticking out and the deafness may all be tied together; the full extent of the trauma suffered by Oskar is probably unknown, in Human Medicine MRI's are taken to assess brain injury where as in Veterinary Medicine diagnosis is made based on symptoms and exclusion of other causes. Of course you are worried about Oskar, I would be worried if you weren't; however, with Veterinary Medicine, the limitation of technology, surgical equipment and techniques can been seen in some cases. I would ask your Veterinarian if Oskar would benefit (given his present condition) from a referral to a Specialist. Regards Dr Callum Turner DVM
i have an 11 yr old Yorki who was diagnosed with Encephalitis in his first yr.He has lived longer than expected I think. He has some wobbly hindquarters, seems ok otherwise. Should he be rechecked and on med?
Add a comment to Oskar's experience
Was this experience helpful?
Royace
Labrador Retriever
9 Years
0 found helpful
My lab 9 years old is epileptic since he was 8 months old. He was on phenytoin. From past 3-4 months he is less alert n move in circles n hits the walls when he walks and sometimes he limps from rare legs. I consulted the vet he said he is having brain swelling n prescribed him prednisolone 60 mg n to reduce the dose after 10 days. Now his dose is 40 mg and he is showing me all symptoms again with 40 mg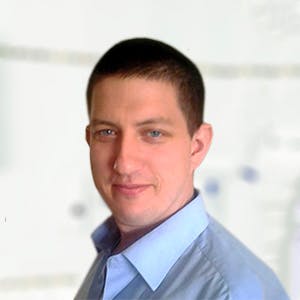 3320
Recommendations
There are various causes of brain inflammation including infections, trauma, immune-mediated disease and idiopathic (unknown origin); symptomatic treatment of the brain injury with prednisolone should be given with treatment of the underlying cause (if known) to resolve inflammation. If the symptoms have returned after decreasing the dosage, I would recommend visiting your Veterinarian again to take another look at Royace to see if there may be a need to adjust the treatment plan; in a case like this I cannot offer much advice on treatment as I haven't examined Royace. Regards Dr Callum Turner DVM
Add a comment to Royace's experience
Was this experience helpful?
Lilly
Labrador Retriever
10 Years
My 10 year old Lab Lilly was diagnosed with Encephalitis this week. She was wobbly so I took her to a Neurologist and she had an MRI and a CSF analysis. They are treating her with Prednisone and treatment of cytosar. I went to see her this evening and she is very dull and lathargic. It is so hard to see her like that. Vet said to give it couple days for medicines to start working and hopefully we'll see an improvement. I hope I made the right choice for treatment. We love her so much and just want her home as normal as possible.