What are Cancerous and Noncancerous Mouth Growths?
Cancerous tumors, along with other types of swelling of oral tissues in the mouth are a common occurrence in dogs. Oral growths in dogs, fortunately, have a high success rate of complete resolution if the growth is found early. Identification of the tumor is crucial. Benign lumps generally grow slowly and do not spread to other parts of the body. Malignant growths can spread quickly to lymph nodes and organs, thus proving the need for prompt removal upon diagnosis.
A growth in the mouth of your dog is defined as either malignant (cancerous) or benign (noncancerous). Diagnostic tests are the most accurate way to determine the origin of the growth, and to decide on the best plan of action. It is very important to bring your dog to the veterinarian for regular check-ups in order to assure quality and timely oral care.
Book First Walk Free!
Symptoms of Cancerous and Noncancerous Mouth Growths in Dogs
Not all dogs who have an oral mass will display obvious symptoms. You may discover it as you brush their teeth (this should be a part of your daily dog care routine). Your canine may show pronounced symptoms of a growth as follows:
Pawing or rubbing at their face (usually indicates pain)
Visible sores
Bleeding from the mouth
Tooth displacement
Chattering of teeth (can indicate pain)
Not wanting to chew (may mean pain)
Drooling
Redness in mouth
Swelling and ulceration in mouth
Halitosis (unpleasant odor in the mouth)
Types
There are many types of growths that can be found in the canine mouth.
Cancerous (Malignant)
A cancerous mass will often invade the underlying tissues of the mouth. The most common forms are:
Melanoma
Squamous cell carcinoma
Fibrosarcoma
Acanthomatous ameloblastoma
Noncancerous (Benign)
A noncancerous lump can occur due to instances of infection in oral tissue and are often tooth associated. These growths can be seen as:
Osteomas
Odontomas
Fibromas
Granulomas
Causes of Cancerous and Noncancerous Mouth Growths in Dogs
The growths found in a dog's mouth may be identical in outward appearance. However, the severity of the harm they can do will depend on the type of tumor. Further investigation is paramount in order to assure a return to full health for your dog. Causes for a growth may be:
Older, male dogs are diagnosed with oral cancer more so than younger canines, or their female counterparts
Dogs with dark pigmented mucosa are more often diagnosed with cancerous growths
Periodontal disease can lead to a noncancerous lump
A damaged salivary gland may prompt the development of a growth
The most common noncancerous growth is a tumor of the periodontal ligament (called an epulid)
Diagnosis of Cancerous and Noncancerous Mouth Growths in Dogs
The diagnosis of the growth will include the answer to a very important question. How far does the growth extend into the surrounding tissue? Dental radiographs of the mass will be done first. A biopsy taken from the growth will be necessary in order to get a microscopic view of the growth.
It should be noted that sometimes a growth can be removed at the time of biopsy (excisional biopsy). Although, in the majority of cases the veterinarian will resort to an incisional biopsy. An incisional biopsy will be performed to accurately determine the type of growth and the best avenue of treatment. The biopsy will be transferred to a pathologist for examination.
Depending on the initial diagnosis of the growth, further tests may be required such as chest x-ray, abdominal x-ray, and lymph node biopsy, particularly in the case of a cancerous growth. It is imperative to determine the extent that the cancer has spread.
Treatment of Cancerous and Noncancerous Mouth Growths in Dogs
A growth in the mouth is abnormal, no matter what the cause. Fortunately, noncancerous growths have a good prognosis for complete eradication. This is because benign lumps do not invade bone or spread to other tissues and have well-defined borders. Removal is often a simple surgery. Note, these growths can return.
Cancerous growths are more complicated. Surgery will most often include a removal of some of the surrounding oral tissue along with the growth, in order to eliminate the mass in it's entirety. Radiation therapy and chemotherapy may follow the surgery.
For example:
Melanoma

This cancer appears in the soft tissue cells of the tongue, cheeks, and jaws. There is a high rate of metastasis (spread) to the lymph nodes and lungs. Surgery, chemotherapy, and radiation are the usual courses of treatment.

Squamous Cell Carcinoma

This is a painful cancer that is found in mouth and throat tissues. Though the prognosis of recovery can be good, metastasis can be aggressive if not caught early. Due to the wide range of cancers and their unique characteristics, veterinarians must decide on a treatment course case by case. There are oral cancers that have a rare chance of spread, such as Fibrosarcoma. Others, like Osteosarcoma (originating in the bone) are extremely aggressive necessitating a longer, more invasive treatment.
Recovery of Cancerous and Noncancerous Mouth Growths in Dogs
The length of recovery time for your dog will depend upon the surgery, as well as the need for follow-up radiation and chemotherapy.
A noncancerous growth can often be removed quite easily. It has been shown that canines recover fairly quickly from oral surgery and may be back to normal behavior within a day or two. Medication will be prescribed for pain if needed. A change in diet may be recommended until your dog's mouth has completely healed from the surgery. Daily brushing of teeth and a weekly inspection of your pet's mouth should be the norm, in order to check for a new or returning growth.
A canine cancer patient has a longer road of recovery ahead. Frequent visits to the clinic will be needed in order to assure that your dog is responding to the cancer treatments. As well, a dog who has had surgery to remove a cancerous tumor will have had in many cases, a large amount of tissue or bone that surrounded the growth, removed. This may mean a period of adjustment for your dog. It is known, however, that dogs often adjust to oral changes quickly without too much interruption to their eating habits.
Cancerous and Noncancerous Mouth Growths Questions and Advice from Veterinary Professionals
Lola
Staffordshire Bull Terrier
13 Years
2 found helpful
Lola has what is believed to be a malignant melanoma tumour at the back of her throat. It is proceeding to grow and has caused her teeth to be in bad condition. Her breath is very bad and some nights she does drool blood. She has lost wait around her face and head. I know this is the one question every owner struggles with but me and my family needs the advice, when is it time to put her to sleep. She still eats and enjoys her food although sometimes she does struggle to chew. She still enjoys her days out and rolls and plays in the garden. She loves interacting with anyone who will give her the attention. Shes been to the vets and they gave us antibiotics as she did get an infection, they said with her behaviour they was comfortable to give us the antibiotics and even keep her on them if it keeps the infection away. Her condition is worsening, we are all aware of that. and as much as she may be ready to be put to sleep physically now or very soon. she isnt ready mentally as her personality still shines. And we just dont know what to do or how to gage it. As of course she's more than likely in pain, but with her behaviour being this way when is fair? They say to judge a dog by there way of life and she seems to still be enjoying herself and just when we ready ourselves and think its time she springs back.
quality of life is only way to gauge when it is time, I too am in the same place with my furbaby, she is not young though, she has lived a good, long, loved life with me and her quality of life is starting to falter at this time, she has a growth on her tongue and it is hard for her to eat or breathe, taking her in for surgery on FRDAY THE 13TH, yes I KNOW, she also has a heart mumur so may not ever survive going under for the surgery and then once under if they find the tumor is cancerous they are suggesting I make the RIGHT decision and put her down at that time, SO, I am having her checked while she DOES still have SOME quality of like and pep to her step and not letting it go until she has no strength left to fight, QUAILTY OF LIFE is the only way to guage as far as I am concerned and sounds like your fubaby still has that for now!!
I wish that I had known more about any options available for my senior Mini Schnauzer who had an oral tumor in the roof of his mouth. He had dental surgery to have his teeth removed and the dentist found the tumor in the roof of his mouth. He removed what he could of the tumor but wasn't able to get clean margins. So, it started growing back after a couple of weeks. I wasn't going to remove part of his jaw at his age so no radical surgery for him so that left radiation and chemo. I don't know if it would have helped him to have tried to shrink the tumor first before surgery with Stereotactic Radiation or to have tried it after his surgery to shrink it. It's too late for my buddy but maybe this info can help someone else searching for options. Here is a link with more information: https://petcureoncology.com/pet-hero-snickers-loving-life-at-15-years-young/.
my dog is currently in the same situation. can u offer any advice?
Thinking of Lola and hope you are all well. I am also going through this with my 14 year old Cairn Terrier, Mamie. She has mouth cancer, and she is still eating ok. She is also very happy to see me when I come home, and while she is liking to rest more and more, she is still happy enough to follow me from room to room most days. I am also not sure when to make the decision, as I do not want her uncomfortable. So I am hoping that there is a reply on here offering some sort of guidelines of what to watch for so that I too, will know when. Take care and enjoy Lola tremendously :)
Add a comment to Lola's experience
Was this experience helpful?
Rockie
Boxer
14 Years
0 found helpful
I have a 14yr old female boxer. She is in great health, especially for her age. She has had tumors and growths all over her most of her life. Several vets look at them and told me its a boxer thing. They have never bothered her.

Last December she got a growth in her mouth and I figured it was like all her other ones, but when she ate it would bleed as though a major artery and stop just as quick. I took her to vet and he was able to remove it no issue and she was back to normal same day.

About a month ago I noticed another one, and took her to the vet and this time he told me he would have to remove part of her jaw, or another option would be the radiation.

His advice was probably not either as her quality of life at her age would most likely suffer and I agreed with him. I just want to make her comfortable and happy.

I am heartbroken and really not sure what I should do for her. It has got to point that it is constantly bleeding to point she smells like blood all over. I am fine with cleaning up whatever i need to, but i dont want her to be in pain, and not sure how toxic blood in her mouth might be. I only feed her soft food now and make sure to be careful so nothing might cut it open.

She is the only animal i have ever had and she has been with me 14 years. Other than this issue she is healthy and active. I just dont want my attachment and love to blind me into shellfish holding on too long and make her suffer.

Am I making the wrong decision not having it and part of jaw removed? Or is there someway to help make it more comfortable for her? Or should I come to terms with having to let her go.

Any and all advice would truly be appreciated as I am very lost emotions.

Thank you.
My 3 year old miniature golden doodle started to do what sounded like wheezing about 3 weeks ago but it was on & off. I thought it was just allergies, but then it continued to get worse so I took him today to the vet & then went from thinking it was kennel cough to a respiratory infection to seeing a mass on the back right side of the roof of his mouth. This mass is next to his gum line but not exactly on it. However it is putting pressure on his nasal passage and blocking his airway through his mouth. Has anyone heard of something like this or have any info on this topic. I'm so scared & sad for him when he lays next no me & he snores from it. My poor puppy can't breathe & it kills me.
I don't know if you would consider this as an option but I found this info about a stereotactic radiation treatment. https://petcureoncology.com/pet-hero-snickers-loving-life-at-15-years-young/
I am not a vet or medical professional by any stretch of the imagination. I too am questioning what to do with my 15yr old chow mix with oral cancer. He is currently eating fine and other than his long-standing arthritis, he has an amazing amount of energy and "youthful" spirit. I am administering oral Pain medication daily along with CBD and other supplements. Personally, if I my dog was experiencing the type of bleeding issue you are describing, that would be my sign that it is "time". Swallowing blood must be upsetting on the stomach as well, no? Not sure, but either way it's an extremely difficult and emotional decision to say goodbye. I hope you find solace in knowing that your are not alone in the self Doubt and wavering process of trying to make such a decision. It's THE hardest part of the beautiful bonds we create with animals, but it is up to us to say I love you and I will not let you suffer.
Add a comment to Rockie's experience
Was this experience helpful?
Missy
Lhasa Apso x King Charles Cavalier
16 Years
0 found helpful
Missy had a tooth pulled by a vet at about age 13 when she was with another dog owner. At that time a cyst grew out of the tooth extraction site (front jaw area) and due to the cost to rectify, the previous owner decided to leave it. Fast forward, we inherited her and the cyst has grown and a smaller cyst has popped up beside it. It looks like she has her tongue sticking out. Now the cysts are bleeding from time to time and there is swelling on one side of her nose. She does rub the area with her paw or on the carpet. She has gradually become less interested in playing with toys and chewing hard or semi-hard treats. We had a vet look at it and was told they'd have to do surgery and likely remove part of the jaw. She is in good shape otherwise. People think she's much less her actual age. No heart murmur but starting to get cloudy eyes and has very selective hearing. She is sleeping ALOT. I noticed tonight that she is getting uncomfortable laying her head on either side. The blood is transferring to carpet, sheets and blankets. She also has sores on her body that itch and become infected. The cost of the surgery is in the thousands. I would do it but my husband does not want to spend the money on an old dog. My question is when do you know it is time to put her down? All she does is eat and sleep. I take her to the park to socialize her but I've noticed her energy is waning although her desire is there. Can the cysts just be aspirated?
Add a comment to Missy's experience
Was this experience helpful?
Pepper
Yorkshire Terrier
6 Years
0 found helpful
My Yorkie/chihuahua mix had a tumor removed from his mouth yesterday. They are sending it for a cancer test. He has dissolvable stitches. He is doing great and is freaking out because he can't have his toys. They're all soft stuff animals and basically just carries them around in his mouth. Do I really have to wait 2 weeks before he can have his toys?
Add a comment to Pepper's experience
Was this experience helpful?
Finn
Miniature Schnauzer
12 Years
-1 found helpful
My miniature Schnauzer Finn is nearly 13 years old. I had taken her to a vet over a month ago after noticing a lump under her eye. They sent her home with a course of antibiotics and agreed with me that this was more than likely an abscess.

Within the next few days she pulled a carnassial tooth out by pawing at her face. Another trip to the vets saw her going through a procedure to remove five additional teeth. She was sent home with Metacam and further antibiotics to recover.

Over the weeks following she seemed to not be recovering very well (as I thought was due to her age) also the size of the lump on her face did not go down even with the medication, I noticed this was applying pressure on her eye as well as the growth on the roof of her mouth being still quite visible, with concerns that she may also have kennel cough as she was having issues with breathing (coughing and sneezing quite alot).

I visited a different vet for a second opinion and bloods were taken as they were concerned there was an underlying issue and these came back with no causes for concern. She also was given further medication.

In the next few days the lump inside the mouth started to bleed for a day and this was evident on the inside of her mouth and was visible on the fur around her mouth, this was coming from what I was told was an abscess. There was no foul smell in her mouth that I could smell.

Again not happy as I could see that the dog was evidently in pain I visited a third vet, who did an overall inspection and confirmed that there was no smell in her mouth but indeed that the 'abscess' was still there, so all the antibiotics had not worked. The vet wanted Finn back for an X-ray as now she seemed to be quite limp in her back legs. They also were able to X-ray her mouth and jaw at this time without mediation.

She could not see any indication as to why she was quite limp on her back legs but was concerned with the mouth X-ray. It showed that the bone below the eye where I had first saw the lump seems to be gone (if this is the correct term).
She hinted this could be a tumour and may be cancerous.
We left with steroids further antibiotics and eye drops and have to monitor her over the next few days.

I absolutely adore this member of my family but am well aware of her age and the last thing, I want is to be selfish and her suffer in pain as a result. The vet is giving us a few days to hope for an improvement but I'd rather make the best decision for my pet and not prolong the suffering if there is little or no chance of improvement. The vet said a biopsy would be the next step and I'm reluctant to take this path due to her age and seeing how she found it hard to recover from her last sedation.

I would just like an honest opinion on whats best for my dog..

Thanks so much in advance.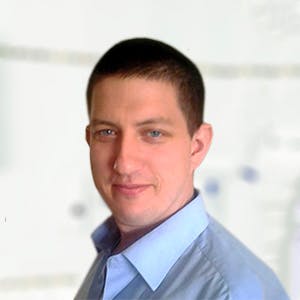 3320
Recommendations
This does sound like there may be a tumour or other process causing deterioration of the bone surrounding the jaw (and including the jaw); without a diagnosis being confirmed we cannot really recommend any specific course of action apart from supportive and symptomatic care along with pain management and control of any secondary infection. It may be worth sending the dental x-rays for review by a Specialist (PetRays) to see what their interpretation is. Regards Dr Callum Turner DVM http://petrays.com/services/
Add a comment to Finn's experience
Was this experience helpful?
Ginger
Labrador Retriever
11 Years
0 found helpful
Medication Used
Clindamycin Hydrochloride
I have a11yr old female lab mix she has a very large mass on her lower back jaw.its hard as a rock don't know yet if it's cancer as she was take to the vet with 105 fever and very lethargic
Add a comment to Ginger's experience
Was this experience helpful?
Oliver
Boston Terrier
2 Years
0 found helpful
My almost two year old Boston terrier has a small raised red bump on middle tounge he's eating dine and not bothered by bump, I took him to vet and they said just watch it and gave me some mouth wash, any adavice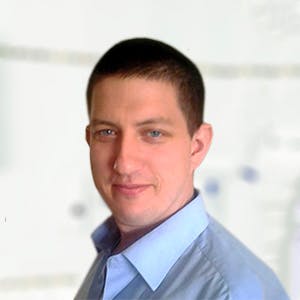 3320
Recommendations
Sometimes an initial approach will be wait and see as some bumps on the tongue may be just due to trauma or foreign objects and may resolve themselves within a week or two; if the bump gets larger, changes shape or colour then it may be a more serious issue. For now keep an eye on it and return to your Veterinarian if there are any changes. Regards Dr Callum Turner DVM
Add a comment to Oliver's experience
Was this experience helpful?
Charlie
Mini Aussie
4 Months
0 found helpful
My 4 month old mini aussie lost a tooth and formed a bump on the gum. He lost another tooth about 4 teeth over and got another bump. The bumps grew over the next month and the vet became concerned. An x ray showed significant bone loss, and the vet began discussing a 3/4 mandibulectomy. Then the biopsy results came back completely negative...just inflammatory tissue. What could this be? They said it's not a dentigerous cyst...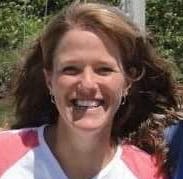 1611
Recommendations
I am not sure what might be going on with Charlie, but cancer at 4 months would be very uncommon. Perhaps he has an infection in that bone? It may be a good idea to have a consultation with a veterinary dentist to get their opinion on the situation, especially before considering something so severe as a mandibulectomy.
Add a comment to Charlie's experience
Was this experience helpful?
Bella
West Highland White Terrier
9 Years
0 found helpful
My dog went in for a dental and vet discovered a abnormal tissue in the roof of her mouth. Scraped tissue out to send in for pathology. He stated the tissue was gelatinous in nature with no form, as opposed to clusters of mini grapes found with cancerous tumors. Any thoughts while I wait for results? Other than being sore from surgery she is doing well.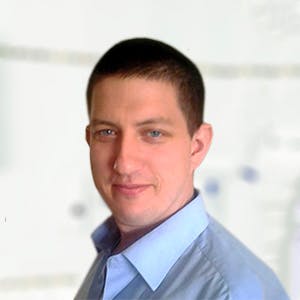 3320
Recommendations
In these cases whilst I know it is frustrating whilst waiting for histopathology/cytology, it is better to wait for the results; there are a few different possible causes but I cannot really ease any concerns you have especially without examining Bella myself first. Once you have the results back, your Veterinarian will be able to guide you better. Regards Dr Callum Turner DVM
Add a comment to Bella's experience
Was this experience helpful?
Tammy
Lab mix
14 Years
0 found helpful
My dog was diagnosed a few weeks ago, though the vet didn't give me much in information except that it was cancer. I brought her in because I thought she had gum disease. Since then she has developed several lumps on her lower jaw. They tend to bleed a bit more now, mostly drips, but sometimes more. I know there is not a lot that can be done especially considering she is almost 15. I would not want to put her through anything to me feel better, when I know the reality is there is nothing I can do. Some of the tumors have now decayed (for lack of a better word) and smell HORRIBLE. I guess my question is - when she does bleed, how can I control it if at all? I'm sure it will get worse over time. Her behavior and habits have all been normal so far with the exception of an occasional cough, which sounds like she is trying to clear her throat. I have a feeling it may have metasticized to her lungs. How do I know if she is pain?? Any advice you can give would be helpful. I do not want her to suffer or feel pain a single day.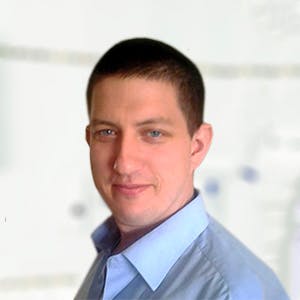 3320
Recommendations
Unfortunately in these situations it is a case of preventing bleeding rather than stopping bleeding. Tammy should be on a liquid paste diet (mixing wet food with water) or a prescription diet and shouldn't have any access to treats or toys that may aggravate her gums. There are some mouth sprays which may help, but consult your Veterinarian before use. Detecting pain in dogs can be quite difficult as they are stoic by nature and won't show pain until it is unbearable for them; but no-one know Tammy like you do and you will know when it is time. Regards Dr Callum Turner DVM
Keith j...powdered sugar. My lab mix also had an oral tumor and mt vet tokd me to use powdered sugar if it bleed. It works. It clotted right up and its a tasty treat for ur girl! Good luck
What happened with Tammy or the Rottweiler? Porsche, my 16 year old lab mix has a tumor in her mouth that bleeds but vet didn't even recommend a biopsy
I have a 14 year old Rottweiler who has a large mass on the roof of his mouth. It bleeds and his breath is terrible. The Ve tmentioned removing it by laser but also mentioned the possibility of it growing back. I know my dog is old and I don't want to complicate his situation but will I be taking a risk if I elect to have the procedure done. He hasn't taken a biopsy of the growth yet, just took his blood and will call me when he gets the results. Should I take the chance and have it removed.. so torn
Add a comment to Tammy's experience
Was this experience helpful?
Misty
Chihuahua
16 or 17
2 found helpful
My dog is a chihuahua. Her eyes are cloudy. She also has never got her teach cleaned before but she has little bumps you can see with her mouth closed on the sides. Her gums are a little ping and her teeth are bad. She is about sixteen or seventeen. She is very skinny and eats verily little. She paws at her mouth and you can tell she is crying. She falls down the stairs sometimes even when she is walking up them. I want to get her into a vet but I don't know how much it will cost and how important she needs it.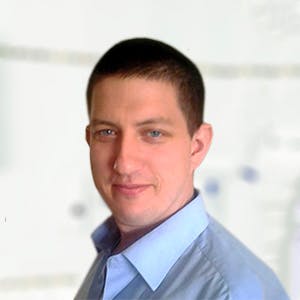 3320
Recommendations
Misty needs to see a Veterinarian as soon as possible as bad teeth can be infected and may lead to abscessation and can cause pain and discomfort which would make Misty not want to eat; also many lumps on the gums may be epulides which can also cause pain and discomfort. It will be difficult to treat all these issues and I wouldn't want to give you an estimate as cost can vary depending on location and extent of the work required. Misty's age may be a barrier to treatment if surgery is required. Regards Dr Callum Turner DVM
Take her to your local humane society clinic. They are likely the least expensive option and can at least take a look at her. Donors give money to help pet owners in certain situations too.
God blessyou both
She also picks at her food and will eat a bone only if it is broken into little pieces
Add a comment to Misty's experience
Was this experience helpful?
vader
Rottweiler
14 Years
-1 found helpful
My 14 year old dog has a Growth on the roof of his mouth, didn't get a biopsy but Vet suspects some kind of sarcoma. His breath smells like rotten garbage and his mouth bleeds a lot. I suspect the growth ruptured.. Can an antibiotic help?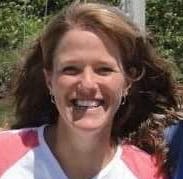 1611
Recommendations
An antibiotic may help Vader if the mass is infected, to decrease the smell and discomfort associated with it if it is infected. it won't help the actual tumor, but may make things more comfortable in a small way.
Add a comment to vader's experience
Was this experience helpful?
Ben
Miniature Schnauzer
10 Years
0 found helpful
Is an oral tumor that is black in color always melanoma? The Vet removed the tumor. We are pending a pathology report. Our miniature schnauzer had bleeding after eating and halitosis. They discovered an oral tumor on the side of his mouth.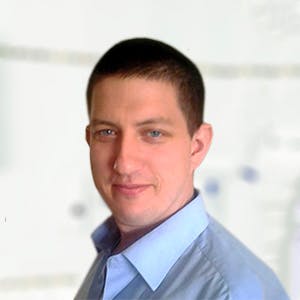 3320
Recommendations
Black tumours are typically melanomas due to the pigmentation of cells, but some tumours may be black for other reasons which may include original pigmentation of gums in some dogs. You should wait for the histopathology report before deciding on any further course of action. Regards Dr Callum Turner DVM
Add a comment to Ben's experience
Was this experience helpful?
Gromit
Dog-dog, maybe a mix of Jack Russel, dachshund
8 Years
1 found helpful
Has Symptoms
difficulty eating, halitosis
My almost 8 year old rescue little man has a growth on his upper pallett. I just found it this morning and it looks like wad of bubble gum but no one in the house chews bubble gum. We attempted to pull a little bit just to make sure that Gromit have some sort of food, but it didn't budge. Grom's been off his food for the past few days but when I broke his soft treats into tiny pieces and hand feed him, he seemed to ok eating. However, I watched every bite, and Grom was moving those little bits to the side of his mouth. Since it's Sunday, his vet's office is closed, so I'm planning to take him tomorrow. I know you can't see it, but I was hoping that you'd have experience with something similar. Thank for your help...Gromit is my little man who thinks everyone, including new cats and dogs. I lost my husband 3 years ago to metastatic lung CA...If I lose my best friend...well I think my heart will permanently broken.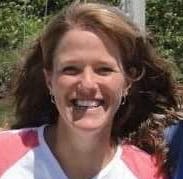 1611
Recommendations
Until you have a dianosis, it would be best not to panic about Gromit. Your veterinarian will be able to examine the growth in his mouth, determine what might be going on, and give you a plan. It may be a tumor or growth that can be surgically removed, or at least biosied, and chemotherapy or radiation therapy may be an option for him. I hope that everything goes well for him.
Add a comment to Gromit's experience
Was this experience helpful?
Stella
Dachshund
6 Years
1 found helpful
My dog Stella is 6 and has a round lump in her cheek. About the size of a quarter. I was just told she rubs it sometimes and has a little open area on the inside of her cheek. It was difficult to see until I was holding her and felt something. I'm scared. Although she is going to her vet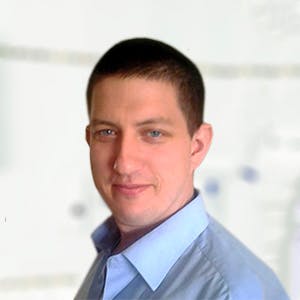 3320
Recommendations
Without examining Stella I cannot say what the specific cause of the lump is, she may have bitten her cheek herself or if may be something more serious; your Veterinarian will take a look and my ask you to monitor the size over a period of time. Regards Dr Callum Turner DVM
A week or so ago we found a dime-sized growth inside our 6 1/2 yr old Sheltie's mouth laterally along the gum line. The vet looked at it today and seemed fairly concerned and scheduled a biopsy for next week. Is there any types of darkly colored berries, veggies we can feed him for some type of health benefit?
Add a comment to Stella's experience
Was this experience helpful?
Maya
German Shepherd Dog
Three Years
0 found helpful
My dog has severe pain in the gum area of her canines. Right beside her nose is slight swelling. She shakes and gets scared when my other dog comes near her or I try and touch her face. She has not been acting herself ever since going to the vet for a rabies shot!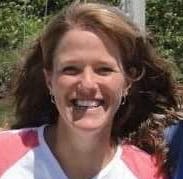 1611
Recommendations
Thank you for your email. it is unlikely that the problem with her face, and her tooth, are related to having gotten her Rabies vaccine. The sensitivity in her mouth should be seen by your veterinarian to see what might be wrong, so that they can determine what can be done to make her more comfortable. I hope that she is okay.
Hi, thank you the response. She is going to the vet tomorrow. Is there a chance it is cancer?
Add a comment to Maya's experience
Was this experience helpful?
Toccoa
Boxer
8 Years
1 found helpful
My dog has growth on the roof of her mouth about the size of a nickel. We have gone to the vet but they are hesitant to sedate her due to her heart condition, she has ARVC. Based on what they saw, they are pretty sure the mass is cancerous. The mass was discovered because it was bleeding. She is not having any issues eating, drinking, or breathing. She is still acting like herself. Is it possible that this mass is noncancerous?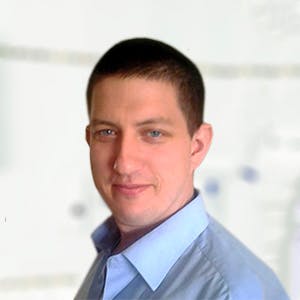 3320
Recommendations
Usually in these types of cases, surgery together with chemotherapy is the treatment of choice; but in this case I recommend taking a fine needle aspirate of the mass (or biopsy) and of the surrounding lymph node(s) for examination by a Veterinary Pathologist to determine the type of cancer and malignancy; if they suspect that the mass is a Hemangiosarcoma, a fine needle aspirate or biopsy of the mass is not advised (but the lymph node would still be able to sampled). Chondrosarcoma is a malignant tumour of the oral cavity which is known to bleed and may be the tumour your Veterinarian suspects. A biopsy would at least give a definitive diagnosis and may assist in choosing chemotherapy for medical management. Regards Dr Callum Turner DVM
My 17 year old dog chow / Attlee dog mix was really not showing any symptoms of a growth that I could see. He sometimes snorted when sniffing and he was snorting but I had read that all dogs snore. Then he drooled which he had never done before and we immediately took him to our wonderful vet. She came and got us from the treatment room and showed us a peducnculatd growth very far back on his tongue. She immediat lay excised it (it bled quit a bit) and put a few stitches in it. She didn't want to give him to much sedative because of his age. He as eating and drinking the same day but when the pathology report came back it showed that it was malignant melanoma. I feel very guilty that I did not take him sooner. I thought older dogs snored and he takes several walks a day without distress. My vet recommended no further treatment. She feels he has good quality of life and he is in very very good shape for a dog of his age. People are often shocked to hear his age. Bit I have had two other dogs die of cancer both at age six. One I gave chemo to which was funny b/c he did not get sick. He lived the year my vet thought he would. With my wonderful old man her I will not be aggressive. Vet feels if it goes to his lungs then his quality will diminish quickly. And so I will learn from him to live for a every moment and never let him suffer. And also I have been making his food all his life. I don't know if that mattered. But I guess I wanted to say that i think if a dog can't livv as h should no crazy treatments should be tried no matter how much it hurts. How many times have you seen owners spend so much money. and it's really for themselves. I will ,as my vet says, just love him. And I don'ttryvery hard not to treat him diff rent or be anxious because they pick up on that. Good luck to all of you . Mmuch lov to all out wonderful friends.
Prayers all is well. I still would love to hear if anyone posting has ever utilized cryosurgery? Why noone seems to mention it in these cases? Even if obly used after to help reduce the chance of reaccurance. If anyone knows what the bad of cryo is please let me know, because so far noone has given us a definitive maybe case study, example as to why it was popular, then not , now back again. It seems to me if any animal is high risk for anaesthesia, why not try an alternative? I hope it is not simply because the major cost is the anaesthesia aka anesthesia? This is worrisome that is left out. When alternatives exist even if a slight risk of moving under sedation. If the Pet is cooperative why not offer these services? 0; (.
My dog has a growth on the roof of her mouth the size of a dime and we have taken to several veterinarians and they have not done any x rays or biopsy as of yet. These veterinarians told us it might be cancer and that's all we have heared. The specialist they told us to see is not available until August. The color of this bump is a little lighter then the roof of her mouth. She is eating and drinking normally, the only time she was bleeding a little was then her dog treat cut her. She normally does not chew on all of her food but most of the time she is. I need a idea of what this might actually be. She is a year old.
Add a comment to Toccoa's experience
Was this experience helpful?
Ira
Mixed
10 Years
1 found helpful
My dog has a small white wart looking bump on her tongue. It has been there for approximately 4 weeks with no change in color or size. I took her to the vet 3 weeks ago and they said to keep an eye on it and not to be alarmed if it didn't change in shape or color. Since it has now been 5 weeks, should I take her back to the vet? She is 10 years old and recently had a full work up of tests all which came back that said she was in great health!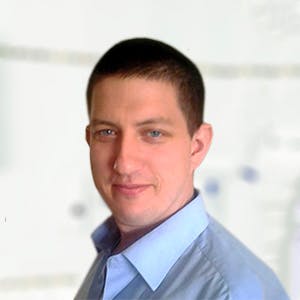 3320
Recommendations
The white lump may be benign canine oral papilloma which is caused by a virus which isn't too serious apart from possibly causing trouble while eating and they may spontaneously resolve or may need to be surgically removed; whilst canine oral papilloma is more common in younger dogs it may occur in older ones too. Another cause may be due to tumours which may be benign or malignant; removal and histopathology is the only way to get a true diagnosis. Regards Dr Callum Turner DVM
Why not a FNA or 2nd opinion in his case? JMO I am not a fan of wait and watch. Or even a dental rad? Also, just from my experience at my job, is it not true that typically bloodwork really is bot very diagnotic by itself when it comes to Cancer. That us what the DVM's I worked always told us. Sure, a differential as part of the CBC can show a bit more as far as WBC Counts and types, isn't that correct Dr.? Or possibly elevations of pointing toward the body trying to fight off an infection, although isn't that typically parasites and a few other things that elevate the eosinaphils, not Cancer?
Add a comment to Ira's experience
Was this experience helpful?
Sandy
Yorkie
9 Years
1 found helpful
I recently discovered that my dog had a weird growth coming from his gums. I don't believe it hurts him at al because he allows me to touch it and open his mouth. I have noticed that it has appeared to get a bigger in size, not by much but it does dangle from his gums and it's jagged on the ended and I'm worried it could be cancerous. The feel of it is a hard texture and he does have an appointment with the vet soon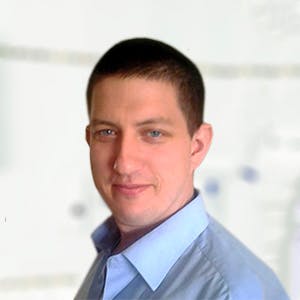 3320
Recommendations
It sounds like Sandy may have an epulis (see link below) which is an oral growth which occurs in older dogs (over six) and can grow quite large affecting a dog's ability to eat, chew or play with toys. The cause is unknown, but Boxers are more prone than other breeds. Treatment consists of surgical removal with regular check ups post op. Regards Dr Callum Turner DVM
https://www.vetary.com/dog/condition/tumors-of-the-gums-epulis
Dr., have you been presented with many cases where benign epulis can not just be smooth and round and still be benign? My DVM has said that he watches to see they stay round and smooth. Yet, what if one that is smooth and round develops maybe 2 epulis on it, making it appear not so uniform in shape and still remain benign?
Add a comment to Sandy's experience
Was this experience helpful?
Khloe
Boxer pit mix
3 Years
1 found helpful
We just found a bump a little bigger then a pea on my dogs upper mouth inside of the teeth surrounding her tooth just behind her canine tooth. She is drooling alot but she is a boxer mix and she is acting funny tonight. What could it be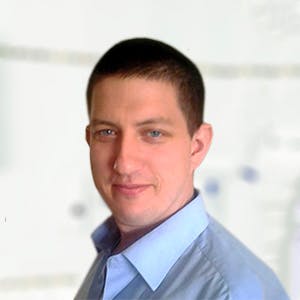 3320
Recommendations
Bumps in the mouths of dogs maybe cancerous, but also maybe caused by small foreign body irritation or dental problems; it is important to get these bumps checked as they can cause problems, pain and discomfort when eating. Epulis usually occur in dogs older than five or six, but given that Boxers are overrepresented in this condition, it is a possibility; your Veterinarian will be able to confirm. Regards Dr Callum Turner DVM
https://www.vetary.com/dog/condition/tumors-of-the-gums-epulis
Add a comment to Khloe's experience
Was this experience helpful?
Teddy
Cavalier King Charles Spaniel
11 Years
2 found helpful
My dog has been diagnosed with Squamous cell carcinoma. He has a large growth in his mouth that's has built up towards the centre of the mouth. The growth has already been removed once but grew back within 4 weeks. My question is, if the growth was removed again would it grow back? Also is there any other treatment surgery my dog can undergo in order in order to remove the growth for good? Thankyou for your time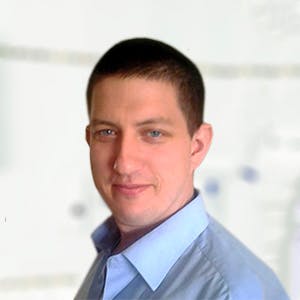 3320
Recommendations
Unfortunately there is a recurrence rate of almost 33% for non-tonsillar squamous cell carcinoma in dogs; surgical excision is treatment of choice, but radiation therapy may be used alone or in combination with surgery. When surgery is used in combination with radiation therapy the recurrence rate reduces from around 33% to 8%; radiation would be available at a Specialist Clinic or Veterinary School. Regards Dr Callum Turner DVM
Good Evening. Are we allowed to jump in and add to the conversation? Dr. Isn't it true that squamous cell carcinoma is one of the 3 that is more likely to stay localized as opposed to melanoma that is more aggressive earlier? I ask because I know the anxiety Teddy's Pet Parent feels. Why wouldn't the DVM order rads or additional testing to see if it has metastasized? I apologize, I love the medical field and miss my Career since injured. May I add, I performed a dental on a 15 yo Maltese that could not eat. She did have to have most of her teeth extracted, however, she lived 3 years past that due to the dental. Because of the Dental Dz she was losing weight rapidly. It was a friend of our Family. I recommended she come into our work and consult the DVM. If this helps ease your anxiety. Too add, coughs can be caused fron heart Dz from Dental Dz. Always consult your DVM , I just wanted to know if they ran any additional testing? That as well leads to my question regarding Cryo Sx aka therapy. Do many DVM'S recommend having a Tx of cryo after they heal too maybe decrease the chances of reaccurance?
Thank you very much...I was leaning toward surgery so I just called my vet's office and scheduled her to do Stella's surgery this Wednesday. I know there is no guarantee but I want my sweet gentle girl to be as comfortable as possible and this makes sense to me..
Add a comment to Teddy 's experience
Was this experience helpful?
Holly Noel
Miniature Schnauzer
5 Years
1 found helpful
My dog just had a growth removed. It was black, smooth, and the size of a coffee bean. I saw it six months ago and it never changed in shape nor size. When I first saw it I thought it was just the pigment of the soft tissue on the mandible under her tongue. What could it be.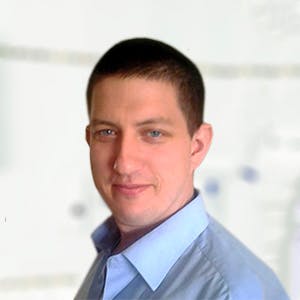 3320
Recommendations
The best way to identify a mass after removal is to have to sent to a pathology laboratory for histopathology. There are many types of different oral tumours, but an oral melanoma is usually black in appearance and grows from the soft tissue from the tongue or jaw. Again, sending the mass for histopathology is the best way to know what the cause was and if any additional treatment is needed. Regards Dr Callum Turner DVM
Hi I have a 6yr old male pit bull named max I noticed a very large mass on his upper right gums right behind his canine it's about the size of a walnut looks like some dark night some whiteish color he doesn't seem to be in pain at all I'm calling my vet at eight to schedule app asap for max just would appreciate any info you can give me thank you
Add a comment to Holly Noel's experience
Was this experience helpful?
Maddie
Mixed - chow?, spaniel? rescue
16 y/o
1 found helpful
I have a 16 y/o mixed breed female that developed a large golf ball sized nodule at the base of her tongue on the right side. She started drooling and her tongue would hang out. She does not seem to be in pain and still has a good appetite but does have difficulty chewing. I took her to the vet. He did not biopsy and said that she was too old for surgery, put her on Prednisone and Clindimycin, which did not reduce the size of the nodule at all. Is there anything else that you would suggest. She has never had any really serious health problems until now. Thanks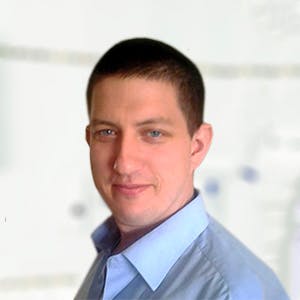 3320
Recommendations
Masses under the tongue may be caused by tumours, infections or salivary mucocele (ranula - see link below). Without knowing the type of mass, treatment is a little bit of a shot in the dark; the prednisone and clindamycin would have tackled inflammation and infection, but some masses like a tumour or ranula wouldn't respond to this treatment. It may be worth having a fine needle aspirate of the mass just to determine the cause, if it isn't causing any pain or discomfort you can only keep an eye on it. Regards Dr Callum Turner DVM
www.acvs.org/sites/default/files/images/Figure%202%20sublingual%20mucocele.jpg
Add a comment to Maddie's experience
Was this experience helpful?
Raider
Mixed ridgeback
16 Years
2 found helpful
Found a large(quarter size)growth inside mouth between gum & cheek. Appears to be sensitive however he lets me look and touch it. If it were a person it would be located between gum & check near nasal/check bone area.
Concern of his age, would surgery really be a way to go?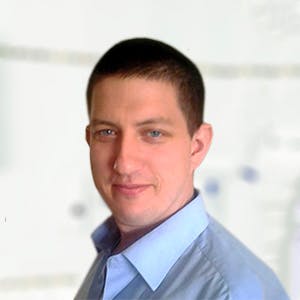 3320
Recommendations
In dogs as old as Raider, surgery would be a last resort; but if the growth is causing him trouble eating it may be the way to go. To help him to eat, it maybe worth mixing his food (wet food) with some water and make a paste for him that he could possibly lick up as opposed to chewing on meaty chunks. You should visit your Veterinarian to see the growth and to see if there is any medical management that can be administered to make Raider more comfortable. Regards Dr Callum Turner DVM
What happened with Raider?
Thank you, we have appt tomorrow to see what our options are.
Add a comment to Raider's experience
Was this experience helpful?
Bella
Boxer Mix
3.5 years
2 found helpful
My dog had a white growth on her tongue that the vet diagnosed as Canine PV & gave her antibiotics to treat. It went away & another growth has now come up on her gums & under 1 tooth (the tooth has fallen out sometime previously). It's pretty big, bleeding, doesn't look like the previous lump & discolored to light pink, has grown rapidly in the last 1.5 months since I first noticed it, smells terrible, is affecting her appetite & causing lethargy. The vet diagnosed this as probably cancer, she's on antibiotics & the vet says that if it doesn't shrink a bit it's most probably a fast-metasizing cancer. Should I get another opinion or get a biopsy to be sure or as the vet says is it almost certain to be cancer?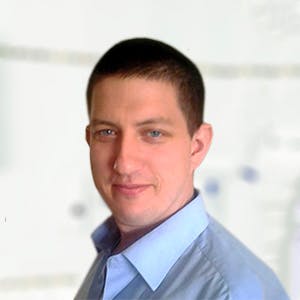 3320
Recommendations
The best course of action would be to have the mass removed from the gum as well as a dental cleaning if required and send the mass off for histopathology so we know what Bella is dealing with, also the mass is causing trouble for her when eating so removing it will make it more comfortable for her to eat. There are many type of growths in the oral cavity which may appear, without biopsy it is difficult to distinguish many of them. Regards Dr Callum Turner DVM
Add a comment to Bella's experience
Was this experience helpful?
Falko
Weimaraner
11
1 found helpful
Took our 11 year old male Weim to vet b/c he had been drooling on and off so we looked in his mouth and he has a growth on the back of his throat. :( Vet said that all mouth tumors are not good. His is about the size of a small plums smashed against the back of the throat. He eats and drinks and has no issues. He did give me some pills to help with inflammation. I am wondering at his age and the size of tumor if it is worth taking him to Purdue Vet hospital in Lafayette? Your previous comments quoted $4k-$10k YIKES but nothing is 100% guaranteed.. Just looking for some advise.
Thanks!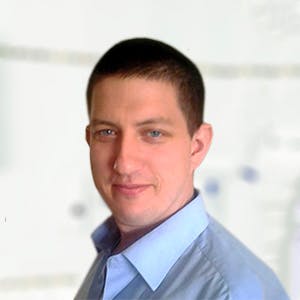 3320
Recommendations
At 11 years old Falko should be OK with surgery if he is otherwise healthy; masses in the mouth and throat can be very bad news in many cases but if caught quickly and treated effectively you will give Falko the best chance. I cannot guarantee anything and pricing is highly variable depending on different cases, complexity and level of perioperative care; I would recommend at least consulting with the Purdue Veterinary Hospital as they will be able to give you an accurate quote for Falko and will talk about his specific prognosis. Regards Dr Callum Turner DVM
Add a comment to Falko's experience
Was this experience helpful?
Oprah
Pyrenees/ Golden Retriever/ Mix
11-12
1 found helpful
Has Symptoms
sleeping only on her side
HI, I have an 11-12 year old Pyranees/ Golden Retriever mix, she is black in color with black and pink gums. I noticed an oral growth on her gums near her teeth, she finally chewed through it and the vet gave me anti-biotics for her abscess on her throat. I was told that without the funds to perform a biopsy, they have no hard proof of cancer, but the oral growth looks it, as it has increased in size. They told me I may be lucky if i have three months with her, and the surgery they are already considering would cut her jaw bone out near the growth, and give her a lopsided appearance with her tongue hanging out. The other option is to put her down if she doesn't eat for longer than a week. Is this really the only option I have if I cannot afford treatment? She already hasn't eaten in two days.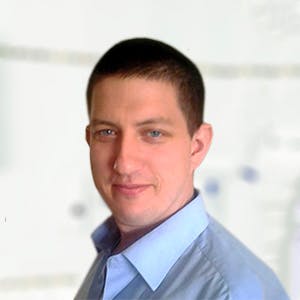 3320
Recommendations
It is not possible to say with any certainty whether or not an oral mass is cancerous or not without a biopsy; surgical excision with wide margins is the best course of treatment especially if the mass is causing pain, discomfort or difficulty whilst eating. I cannot comment on Oprah's condition as I haven't examined her, but without a biopsy and if she is having difficulty eating it would be best to have the mass surgically removed. Regards Dr Callum Turner DVM
Please read response to Missy's mom. There are many organizations that will donate as well income based clinics. Xo 0;).
Add a comment to Oprah's experience
Was this experience helpful?
Jack
Cocker Spaniel
6 Years
1 found helpful
I have noticed a lump growing inside Jack's mouth which is in between his two front teeth. I think it started growing from behind the teeth and has pushed through moving the teeth away but it is about the size of a marbel and has not been growing at all for about 3 weeks.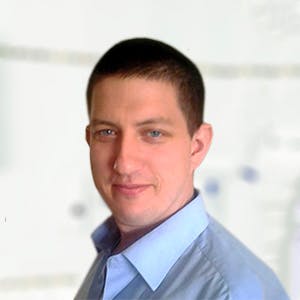 3320
Recommendations
There are various types of lumps which may appear on a dog's gums which may be a benign growth like an epulis or may be a malignant tumour; this wouldn't be something to tackle at home and you should have your Veterinarian check it out before Jack damages the mass, it becomes ulcerated or causes difficulty for him to eat. Regards Dr Callum Turner DVM
Add a comment to Jack's experience
Was this experience helpful?
Missy
Pomeranian
13 Years
1 found helpful
My dog missy is a 13 year old pomeranian. Her teeth are very terrible and many have fallen out. She has very dark brown gums and her mouth looks lopsided because on one side of her mouth it looks like there is a fairly large lump on the side of her teeth. she has big bumps on the top of her mouth, and i noticed a really big white rough area above one of her teeth. Sadly i have never taken her to get her teeth cleaned and i rarely have brushed them. I haven't taken her to a vet due to the cost, i can't afford for her to get any kind of surgery. Do you think i should put her down? I had her for so long and i just don't want her to be in any pain.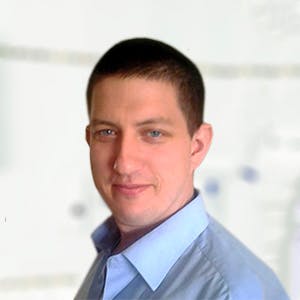 3320
Recommendations
The shaking may be an indication of pain from her mouth; given the severity of the symptoms and her age you are looking at three main options which include euthanasia, paying for your Veterinarian to examine and treat her, or visit a charity clinic or a non-profit for assistance. There is nothing effective which you can do at home at this stage for Missy. Regards Dr Callum Turner DVM
Missy, what State are you in? Also have you applied for CareCredit? Best chances are 2 people applying. I know there are numerous clinics that offer income based Surgery here. If on FB it is very helpful to get involved in the Rescue, animal advocate groups. Most set up GOFUNDME Fundraisers. Many donate. It isn't tax deductible for them, however we have donated and almost every one of my fellow professionals and animal advocates have donated to aide a furkiddo in need. I hope this helps.
Add a comment to Missy's experience
Was this experience helpful?
Lolli
Chihuahua
15 Years
1 found helpful
Lolli a 6.9 pound chihuahua is currently being treat for TCell cancer, she get vincristine week one, a pill that starts with a "C" that I give her week two, then vincristine again week three and then a strong chemo that free flows and takes an hour or so, starts with a "C" week four. I can get you the names just don't have them in front of me. Gets a week off then we go again for four weeks then 2 weeks off, which is where we are now. Her next chemo is the 31st of December. I got her October 15th or so, started chemo right away, also get prednisolone daily.

I adopted her from a rescue who pulled her for me, she had an abscess the size of her head under her chin which was removed, it was cancer and they think they got clean margins. In the last week she has been pawing at her mouth and cries out in pain when she does. The problem is she absolutely will not let you near her mouth, she is 15 or 16 and I am worried about sedating her to look in her mouth but am thinking it will need to be done. Her appetite is excellent always has been so do you think the risk of sedating her is worth it? How likely is it that the cancer has spread to her mouth? My vet says she is doing well with the chemo, her lymphnodes are almost normal size, she has a lot of scar tissue from her surgery and part of her lower jaw is gone but she is a happy girl, so much different from when I got her, she looks so much healthier.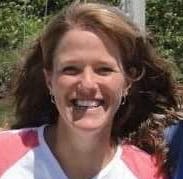 1611
Recommendations
Thank you for contacting us about Lolli. I think, given your description of everything that has happened in her mouth, that it would be very smart to sedate her to look in her mouth and see what is gong on. She is obviously bothered by it, and with her history, you need to know if something is happening in her mouth. Your veterinarian knows more about her health status otherwise, and can advise whether she is healthy enough to be sedated. There are very safe sedatives available that would be enough just to look in her mouth.
Add a comment to Lolli's experience
Was this experience helpful?
Capone
Doberman Pinscher
7 Years
2 found helpful
Has Symptoms
Slight discomfort playing ball
Medication Used
Sulcralfate,Frontline, Sentinel
I am a former Tech, yet am injured. Long story short I am all about prevention, grain free, holistics, etc. Myself and my now Service Dog , that was surrendered to our Rescue has developed Diagnosed with benigb epulis/ canine hyperplasia. He just turned 7yo, MC Doberman. He gets titreed for all by Rabies as we were massively exposed to toxic waste and lost all. All my furkids and I miscarried fron hit. Teeth, hair, all being treated on me. I have all tumors FNA. Yet I do not feel a FNA is a definitive enough diagnosis for oral tumors. I brush daily making sure to keep any bacteria or calculus from collecting between the tumors and teeth or attaching. He has an appointment end of this Month with a Dental DVM Specialist for a consult as they were all smooth in appearance except one slightly lateral, and then the rest on his Maxilla, premolar . It has become slightly different not as smooth as the others. I requested Dental,Chest, Abd, Hip, extremities Rads to check for any metastasis. A CBC,CHEMISTRY, VwD DNA test, Free T-4 all clear. Issue I can't decide between Cryosurgery or a huge risk at laser/Co2 Anesthesia Sx. He can barely handle a light sedative or benedryl it hits him hard. I am terrified for so many reasons. He is my life, love, all I have after all we lost. Lives priceless. Not to mention he us my SD for Mobility. I don't trust the FNA as formentioned, yet his extensive testing my vet had him on a wait and watch. Until we both agreed this week we didn't like the appearance of the one. He has about 8 oral. All Skin tumors gave tested benign I took him to an oncologist. At that time he didn't have any oral tumors. I have researched Cryo was used alot then not so much now making a comeback. I would like to avoid anesthesia at any cost. He allows ANYTHING to be done . I perform his dentals myself to a point without getting bacteria internally. I have preformed hundreds on Pets at my prior job. I have no space for all I do for him to keep him in the best of health. Yet I will not lose anymore to that sesspool home and area. Rarely in Rescue papers follow his and his sister did, (Adopted.) The new Pet parents stated neither his litter mate (Red,), nor his mother have not one tumor? Grazie, help. I have begged vets to perform a local and remove about 3 larger ones. The few smaller epulis come off and grow back. Very rarely he rubs his face , yet E/D normal. I have bot iced okay ing ball I believe he is feeling them more. The largest is no larger than a pea to coffee bean (worrisome one,)So I believe approximately 10 mm the one on maxilla. All I can get under and none upon rads or palpation seem to be invasive to any bone. The rest a few with a small Skin tag epulI appearance and a bit of hyperplasia in the gums (overgrowth.) I have been on top of these like a hawk, yet torn between cryo and laser. I really do not want him and he does not require anesthesia. Still I know how terrible Field works and seems all want to toss under full anesthesia. After exposure I lost my prior Doberman and dsh kitty(A Dental with no extractions at 14 yo. He developed a hematoma , lingual.) My Doberman was having all lipomas removed 8. Leave them be IMO , turned out he has IMHA from Toxins. He made it. I bused him a Month and drained sermomas. Slept with my Stethoscope on him a Month. Yet a year later or less the toxins took him and 3 more of my furkids. DLH, Lizard, Dobe /Husky mix. All pointing at Toxins. RBC issues, GI Issues, Cancer.I have to make the right choice. They cannot stay as we know they can become malignant, it is the removal and why not a Vet will touch a case like ours. 0:(. These Chenicals extreme as we were exposed down to Environmental are killing our furkids. Side Note most pets passed terribly,on News, all in the contaminated area.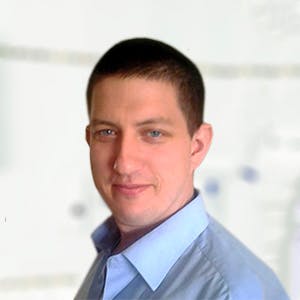 3320
Recommendations
Whilst I understand your concerns about anaesthesia, we need to be sure that Capone is comfortable during any procedure and more importantly will not move during any procedure; Veterinarians prefer when dogs are anaesthetised to avoid any problems especially in a large dog like a Doberman. Cryosurgery is making a come back but you would need to speak with a Veterinarian with experience in cryosurgery as I have read some instances where is may go wrong; also not every case is suitable for cryosurgery and needs to be considered on a case by case basis. Fine needle aspirate is a great, quick and easy diagnostic tool; however, a biopsy is better and preferred choice. I would wait for the appointment with the Veterinary Dentist at the end of the month and get their input on Capone's condition, but anaesthesia is most likely required given your description. Regards Dr Callum Turner DVM
Thank You for your advice Dr. Apologies, for the typos,seems to occur on blogs? My issue is the risk of anaesthesia vs these oral tumors. From prior experience and our exposure, it never went well under Anaesthesia for my kiddos post toxic exposure. Prior to mass exposure of Love Canal,it (Chemicals,) shall I say,they had not built up such a mass amount at that time. They received 2 Dentals a year,perk at work, better health insurance then me, lol. With not a single issue.

Testing at our homes = Radiation,PCB's, Mercury,over 200 toxic chemicals,seeping still, and tested very high, way beyond what any human could handle. I have found a DVM that is very experienced in Cryo here, being in NYC we have many choices, waiting lists, yet choices. This DVM actually trains others to properly use Cryo. Being in the Field so long,thankfully, we never lost a Patient while myself, (Anaesthesia Tech,) and the Dr's Pt on his/her table, had our Sx days, from anaesthesia.

Please understand this is not the typical, understandable, worries, as most have about their furkiddos going under. I just cannot seem too locate much information as to what went wrong that they started, stopped and then are now, making a comeback with Cryo? I am concerned about the sloughing off and any infection or increase in size from what I have found, research wise. Then risking not obtaining a suitable biopsy. The FNA I am comfortable with on skin tumors, still oral, I myself have seen better results with biopsies. I am sure first thing you think is a Doberman, yet realize he is a very well trained SD, Search & Rescue and an excellent Pt. Isn't there any better option to get a biopsy without full anaesthesia? I understand,at least where I worked, we took every precaution in Sx. Sevo,pulse ox,I.V catheter,fluids,crash cart, manual as well as machine charting every 5 minutes,EKG,etc, you know the drill. Still at what point do you have to play Russian Roulette when every pet exposed at my prior home did not handle anaesthesia? When is it time, for the oath we both took,to lean more towards not so much ,"White Coat?" With technology advances in Medicine, there are vets that will remove a cyst with a local, why not? Slight discomfort for a minute to save his life? We have lidocaine and sedatives? With the speed many experienced DVM's have obtained with years of experience, I sincerely hope it isn't the fact the largest cost of Sx is the anaesthesia. Many humans are having ," Awake Sx," as they find more negative long term effects from Anaesthesia. If my dog can barely handle HW or Flea Meds, we both have consistent medication intolerance, both proved from the exposure, why not local? In fact I hated to ask for all those Rads, as little as it emits, we have been mass exposed to Radiation it takes a toll. However, I made the decision that making sure,prayers, they are all benign, JIC to check if not any metastatic.

Yes,it is true animals cannot handle the same medications as humans , however many medications are very much used with much smaller dosages. With his Hip Rads, he was knocked out and disoriented for 2 days from a mild sedative frim them at 5 yo. He did not require the Sedation,they stated he was excellent, yet Hospital Policy. He is kept at a 4 BS index to prevent arthritis as per his DVM. Still with all the labwork, rads, you would not recommend a light sedative to gather a small biopsy of the tumor of concern? Then decide if it is a life or death scenerio? Puting him fully under is high risk. Not just my opinion. If you can offer any reliable links or thoughts as to Cryo I would really appreciate it. As you read I have no issues with prevention,for me to say it is not safe, I mean it. Yet, I can't leave this tumor intact either. Warmest Regards.
Add a comment to Capone's experience
Was this experience helpful?
Stella
Cattle dog/border collie mix
11-14
1 found helpful
Last week my vet found a growth on my dog's tongue...little smaller than a marble and I am deciding whether surgery is the right answer. She is a rescue i have had her for 9 yrs so she's at least 11 and probably older. 2 1/5 years ago had surgery for mamary cancer (I had her spayed soon as I got her but not soon enough to avoid the cancer). She was recently diagnosed with kidney disease and is on a renal diet. Given her age and kidney issues not sure what right answer is..my vet said that whatever I decide will be the right thing. There are pros and cons to surgery/no surgery. My main decision factor is what will make her most comfortable for whatever time she has left.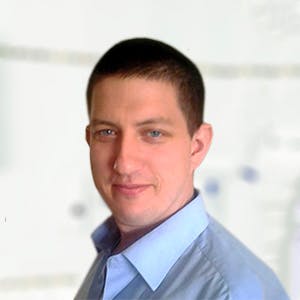 3320
Recommendations
Whilst I cannot examine Stella and don't know the severity of her kidney disease, I would recommend the surgery as it seems that your Veterinarian seems comfortable about Stella and her prognosis after surgery; if your Veterinarian had doubts, he wouldn't give a surgery recommendation. If you don't do the surgery, the growth may grow to a size where it is painful and causes difficulty whilst eating; but ultimately the decision is yours. Regards Dr Callum Turner DVM
Add a comment to Stella's experience
Was this experience helpful?
Rocky
Boxer
3 Years
0 found helpful
My dog was diagnosed, just 3 months ago, with a rare aggressive cancer in his mouth. My vet took out the original tumor but found his mouth tissue is very unhealthy. That tumor has since grown back in the same spot and is probably the size of a golf ball. It's on the ride side of his upper gums. My vet does not suggest removing the tumor this time due to the size and his unhealthy tissue. What will be the outcome if this tumor is left how it is? Can it burst, are there risk factors for him with leaving this tumor? He still acts like himself, his behavior hasn't changed in anyway since having the tumors.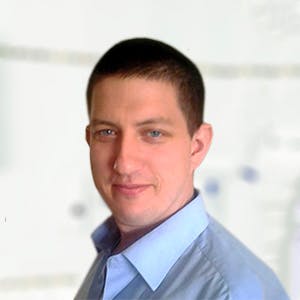 3320
Recommendations
The specific type of tumour will determine the overall prognosis; however oral tumours may grow to a large size where they may cause pain, obstruct eating and drinking, it may ulcerate and bleed as well as causing upper respiratory tract problems in extreme cases. If you are stuck for treatment, a visit to an Oncologist may help; depending on the type of tumour, chemotherapy and / or radiation may help. The link below will allow you to search for a board certified Oncologist in your area. Regards Dr Callum Turner DVM
http://find.vetspecialists.com/
Add a comment to Rocky's experience
Was this experience helpful?
Bella
poodle mix
1 Year
0 found helpful
My dog has a growth on the roof of her mouth the size of a dime and we have taken to several veterinarians and they have not done any x rays or biopsy as of yet. These veterinarians told us it might be cancer and that's all we have heared. The specialist they told us to see is not available until August. The color of this bump is a little lighter then the roof of her mouth. She is eating and drinking normally, the only time she was bleeding a little was then her dog treat cut her. She normally does not chew on all of her food but most of the time she is. I need a idea of what this might actually be. She is a year old.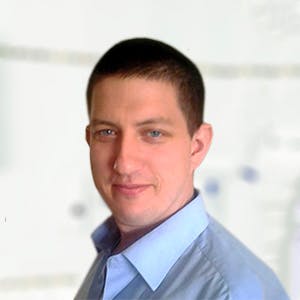 3320
Recommendations
There are different types of masses in dogs which may be malignant or benign; without a biopsy, we cannot say for sure what the mass is. It may be worth seeing if there is another Specialist in your area that may be available earlier than August, the link below will guide you to Board Certified Specialists in your area. Regards Dr Callum Turner DVM
http://find.vetspecialists.com/
Add a comment to Bella's experience
Was this experience helpful?
Izzie
Boxer
8 Years
0 found helpful
I have an 8 year old, spayed female Boxer. She has a pink, cone shaped growth ( about 1/2 inch long) under her chin. It appeared about 4 months ago. It is soft and she as rub it along the cement drive way and it has started bleeding on the end, but it scabs over until she breaks it open again. Sadly, we have no money to carry her to a vet, as I see cost could be between 4 to 15 thousand dollars to have it removed. What do I do? She is healthy, 65 lbs. and not losing weight. How concerned should I be and what quality of life we she have?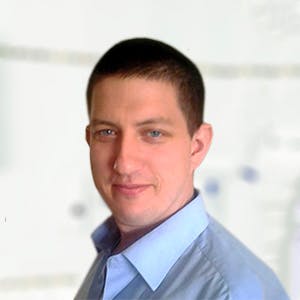 3320
Recommendations
Dogs are prone to getting lumps under their chins and the lump may be something simple and trivial like a mass caused by irritation from eating from a plastic food bowl that has some scratches; changing to a stainless steel bowl and regular cleaning of the lump (along with a cone to stop it rubbing on the floor) may help wonders. It may also be a lump of more sinister origins, but I would recommend having your Veterinarian take a look at the lump to determine if it is to be concerned about and a simple mass removal most likely would cost less than $4,000, especially if it is a cutaneous mass which has no infiltration. Regards Dr Callum Turner DVM
Add a comment to Izzie's experience
Was this experience helpful?
Buster
West Highland White Terrier
9 Years
0 found helpful
My 9 year old Westie has needed a teeth cleaning for a few years now. I haven't the money (500+ was estimate). He also is OK n Apoquel for itch (allergy's). I took him to mobile vet today and he noticed 2 red growths on his gum and a black growth cannot remember what he called them now. New teeth were bad just didn't have growths before. The mobile vet said it could be a possible side effect of the Apoquel. Very scary need to get biopsy done do not know how much that will be. Buster is my best friend and has been through so much. He told me to give him fish oil everyday. I really want to stop the apoquel now as NY ideas on this matter. Thank you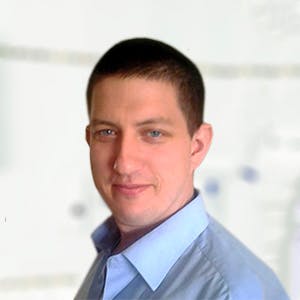 3320
Recommendations
Apoquel shouldn't be used in dogs with suspected malignant neoplasms (see prescribing information on link below). If there are oral tumours, it would be best to have them biopsied so you would know the type of growth and the possible treatment options you would have. Pets require teeth cleaning like humans, but if there is severe dental calculus brushing alone wouldn't be enough. I strongly recommend the biopsy and dental work regardless of cost. Regards Dr Callum Turner DVM
www.zoetisus.com/products/dogs/apoquel/downloads/final_apoquel_pi_030116.pdf
My 6yr old male pit bull max has a very large mass on his upper right gums directly behind knine on rite side it's bout size of a walnut some grayish brown n witeish color he doesn't seem to be in any pain I'm very scared n concerned I'm calling the vet to get maximum into see him thank you for your prompt response sincerely colleen blackshire
Add a comment to Buster's experience
Was this experience helpful?
Sandy
Yellow Lab
11 Years
1 found helpful
My dog has a tumor on her lower back left jaw. She had surgery in august 2016. The vet tested it and it is cancerous. It is now back and a lot bigger than it was before. Took her to the vet and they gave me medication to deal with the pain and to make her comfortable. Was wondering if there is anything else that can be done. He said he can remove her jaw but he doesn't want to put her under for surgery again. Was told she has between 6-8 months but was just wondering what another vet would say or other treatment options.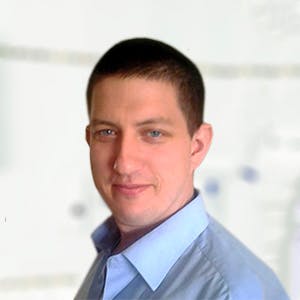 3320
Recommendations
Surgery is usually curative, but there are many factors including whether benign or malignant, whether all the tumour was removed first time (sometimes because of bone or other structures margins cannot be taken), level of spread, general health and other factors. Another surgery would be best, but your Veterinarian doesn't think it is the best route (risk vs reward); I haven't examined Sandy, but your Veterinarian would have considered removing a portion of the jaw to get his margins. The type of cancer and Sandy's overall health would determine the way forward, it would be best to speak with another Veterinarian in your area to get their opinion. Regards Dr Callum Turner DVM
Add a comment to Sandy's experience
Was this experience helpful?
Maya
9 Months
0 found helpful
My puppy (9 months old) has a ~3mm diameter fibrous papule on the inside of her lower right lip (adjacent to her premolars). I am a dentist and based on what I have seen in humans, it seems to be a benign fibroma. Is this common in puppies and if it is in fact a fibroma, would the treatment just include surgical removal?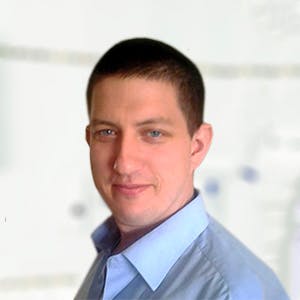 3320
Recommendations
It is possible that what you are seeing in Maya's mouth is a fibroma; it isn't a common occurrence in young dogs, but not impossible. Treatment is usually surgical removal; obviously, sending the mass for Histopathology will tell us exactly what it is and if it requires further treatment. As you would know, fibroma's caused by repeated irritation to the lip have a high chance of recurrence. Speak with your Veterinarian about the procedure, if you haven't already neutered Maya, it could be carried out at the same time. Regards Dr Callum Turner DVM
Add a comment to Maya's experience
Was this experience helpful?
Coby
West Highland White Terrier
3 Years
1 found helpful
My dog has a bump on his gums and it not connected to his teeth. What could it be ?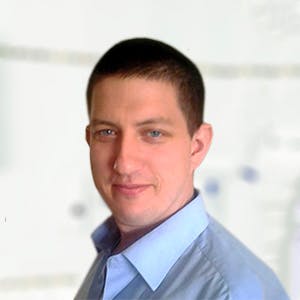 3320
Recommendations
There are a few reasons why Coby has a lump on his gums; it may be due to tooth root projection, abscess, granulation around a small foreign body, epulis or tumours (both benign or malignant). An examination by your Veterinarian would be required to determine the type of origin of the lump. Regards Dr Callum Turner DVM
Add a comment to Coby's experience
Was this experience helpful?