What is Skin Cancer (Squamous Cell Carcinoma)?
A squamous cell carcinoma is a cancer of the epidermal cells in the skin of dogs. This is a malignant tumor, but metastasis to other parts of the body is rare, especially with cutaneous tumors. Squamous tumors account for only about 5% of all cutaneous tumors in dogs. Subungual squamous tumors in the nail bed are more common and have a higher rate of metastasis to the lymph nodes and lungs. Most tumors appear as a raised lump with a rough surface resembling a wart. Tumors are usually inflamed and may bleed and become infected, especially if a dog scratches or digs at the tumor. Concurrent bacterial or fungal infection is possible, and the local lymph nodes often become inflamed, depleting the immune system, and making it easier for the cancer to metastasize. Subungual tumors on the nail bed often result in loss of the nail, and dogs may show signs of limping and lameness. These tumors may spread into bone and the nerve cells and are more difficult to remove permanently with surgery than cutaneous tumors. Squamous tumors can also occur in the epithelial layer of the gastrointestinal tract, especially in the oral cavity. Depending on the location of the tumor, oral squamous carcinoma can interfere with swallowing or cause mild cough. Tumors on the tonsils and tongue have a higher rate of metastasis, while those in the nasal cavity are more likely to remain contained. Surgery is frequently an effective treatment for squamous cell carcinomas, unless metastasis to the lungs or lymph nodes is already present at the time of diagnosis.
Cancerous tumors that form on the epidermal layer of the skin are called squamous cell carcinoma. This type of tumor can be found in several locations, either directly on the skin, in the nail bed area of the toes, or in the oral cavity. Squamous cell carcinoma has a low rate of internal metastasis, so it is more treatable than many other forms of cancer.
Symptoms of Skin Cancer (Squamous Cell Carcinoma) in Dogs
Symptoms may vary depending on the location of the tumor.
Raised wart like lump
Inflamed sores
Bleeding sores
Limping or signs of pain when walking
Lameness
Excessive drooling
Difficulty chewing or swallowing
Mild cough
Swollen or inflamed areas in the mouth
Loose teeth
Oral bleeding
Types
Squamous cell carcinomas are defined by their location on the body.
Cutaneous squamous cell carcinoma (actinic keratosis)
Tumors that occur in the skin especially hyper-pigmented areas with a high rate of exposure to sunlight
More common in Keeshonds, Standard Schnauzers, Basset Hounds and Collies.
Subungual squamous cell carcinoma
Tumor in the epithelial layer of the nail bed, this is the most common form of squamous cell carcinoma, accounting for about 50% of digital tumors in dogs
A slightly higher number of females are affected
Breeds with increased incidence include Giant, Standard and Miniature Schnauzers, Gordon Setters, Standard Poodles, Scottish Terriers, Labrador Retrievers, Rottweilers, and Dachshunds
Oral Squamous cell carcinoma
Squamous tumor that occurs in the mouth, more common in older neutered females
Breeds with increased incidence include English Springer Spaniels and Shetland Sheepdogs
Causes of Skin Cancer (Squamous Cell Carcinoma) in Dogs
It can be difficult to pinpoint the exact cause of cancer since many genetic and environmental factors probably play a part. These are some of the conditions which may put your dog at an increased risk of developing squamous cell carcinoma.
Age – the mean age for diagnosis of squamous cell carcinoma is between 6 and 11 years old; risk generally increases with age
Exposure to sunlight – this is less obvious than it is with humans, but outdoor dogs are more at risk
Short haired dogs
Dog with dark colored coats
Large breed dogs
Papilloma virus
Diagnosis of Skin Cancer (Squamous Cell Carcinoma) in Dogs
Squamous cell carcinoma resembles many other skin tumors, so the veterinarian will need to examine a sample of the tumor with cytology to make an accurate diagnosis. A biopsy or needle aspirant will be taken with a local anesthetic. In some cases, the veterinarian may decide to surgically remove the tumor first, and diagnose the cancer microscopically after removal.
Bloodwork will likely be taken to evaluate your dog's immune system and check for signs of systemic illness from metastasis. Dogs with affected lymph nodes may show a low lymphocyte count on a blood test. X-rays may also be necessary to check for metastatic tumors in the lungs, especially with subungual squamous carcinoma.
Treatment of Skin Cancer (Squamous Cell Carcinoma) in Dogs
Surgical excision is the most effective treatment for squamous cell carcinoma. A 2cm margin around the tumor will be needed to ensure the removal of all cancerous tissue. With subungual tumors, this usually involves removing the entire digit. Since squamous cell carcinomas are skin tumors, most surgeries are minimally invasive. You will need to clean and check the area regularly after surgery, and try to keep your dog from scratching at the incision. A return check-up may be needed several weeks later.
There are a few alternative treatments if your dog is not healthy enough for surgery, or if the cancer is still in the very early stages. Intralesional implant chemotherapy is the insertion of a sustained release gel implant containing a chemotherapy medication such as fluorouracil or cisplatin. This treatment has had a reasonable success rate with squamous cell carcinoma in dogs. Etretinate, a medication that is sometimes used for very severe psoriasis, has also been effective at treating squamous cell lesions in the early stages. This is less effective on lesions that are very aggressive, and treatment may have to be carried out for up to ninety days.
Recovery of Skin Cancer (Squamous Cell Carcinoma) in Dogs
Squamous cell carcinoma treatment has a much higher success rate than other forms of cancer, as long as the tumor has not metastasized to other areas of the body. Studies have found that 95% of dogs that have surgery on a squamous cell carcinoma survive for at least one year after surgery. With repeat surgery on subungual tumors, 60% of dogs still survived for at least one year; however when internal metastasis was present, the survival rate at one year was only 10 %. Like most forms of cancer, a complete cure is rare, but this type of cancer is usually treatable as long as it is caught in the early stages.
Skin Cancer (Squamous Cell Carcinoma) Questions and Advice from Veterinary Professionals
Dexter
German Shorthaired Pointer
7 Years
1 found helpful
Has Symptoms
Licking, Swelling, Limping
Dexter has had 2SCC areas on his toebeds. The first one appeared in May 2018, amputation in September 2018. The second in May 2019, surgery in July 2019.
Both started with swelling, gnawing and limping. Had I been aware of this kind of cancer, I would have been more aggressive in treating the first toe. The second toe, as soon as he limped, we went to the vet. First exam showed nothing, not even swelling. But a month later the limp had not gone away and there was slight swelling. The xrays showed a subtle area on the nail bed of the middle toe, same paw. It was barely perceptible. We went ahead with the amputation and he is recovering nicely. A week after surgery, he was walking normally on 2 toes. Dexter is a black and white GSP, and we live in Texas, although he is mostly inside. He is large and weighs about 89 lbs.
Add a comment to Dexter's experience
Was this experience helpful?
Coconut
West Highland White Terrier
13 Years
2 found helpful
Our female West Highland White Terrier will be 14 yrs. old next April. The Monday before Thanksgiving, we brought her to the vet for surgical removal of an abscessed molar. Not more than an hour after I dropped her off, I got a call from the surgeon. She informed me that, having anesthetized Coco, they learned that there is a mass in which three of her teeth appear to just be "floating." I agreed to have the mass biopsied and move forward with an x-ray of her chest to detect metastasis. One of her teeth actually fell out during the biopsy.
The biopsy showed SCC and there is the appearance of a nodule on her lung, as reflected by the x-ray. We were advised to enter into palliative treatment. We've finished administering an antibiotic and continue with pain medication twice a day.
Ultimately, my question is how to know when it's time to let go. Coco is still quite attentive. She loves to be pet and uses her paw to scratch my hand to urge me to continue if I stop. I kiss her on her snout. She tries to "kiss" me back, the way she used to lick my face, but she won't extend her tongue which to me suggests it must hurt. She has a good appetite and can still eat but struggles to get it into her mouth. It's best when we feed her her food.
My Siberian Husky, Max, is 14 years old and has multicentric Invasive SCC.
First it appeared on its crown (and it was surgically removed), then it metastasized to the upper back near the tail and under the tail with smaller ones on side abdomen and I lost tracks others.
The worst is on the outer skin of the penis (prepuce i think it's called) and was operated. Within 2 weeks it reappeared. The vet removed it again. Then it reappeared and operated again last Dec 2019 and the vet removed 30% of the perineum. And now it has reappeared again. The vet told me the whole remaining perineum is full of the Scc and it is impossible to remove.

I am torn because Max still has healthy appetite (even though he sleeps most of the time) but it seems the SCC cannot be cured. Now i noticed another one near his mouth and smaller lumps on side abdomen.
I am so sorry you and Coco are going through this. Is she still with you? My Bouvier des Flanders, Yogi had a toe removed 2 months ago, it was SCC. Now he has the same thing on a different foot as well as swelling in both back legs, and a probable SCC on his nose. The cancer is multicentric, and has spread throughout his body. He is on palliative care too. We are not knowing what to expect. Prayers for Coco and Yogi.
Add a comment to Coconut's experience
Was this experience helpful?
Bear
Border Collie
11 Years
2 found helpful
Has Symptoms
Limp, ulcerative,swollen digit.
11yr old MN border collie mix. Started limping/ non at bearing on left hind about 5 weeks ago. Vet and checked and dismissed it as his hip dysplasia and muscle atrophy in hind. He was already on two pain meds. We never got a good look at his paws because he hates them touched and tries to bite. Now it's 5 weeks later still very painful and limping. SCC diagnosed after patient found licking digit with blood on floor. Aspirate of digit confirmed SCC and aspirate of popliteal lymph node reactive but not metastasis. 3 view chest X-rays clear. Rad of digit confirmed lytic bone in affected digit. Amputation of digit scheduled for this Tuesday.
Our Rottie, whose name is also Bear, had a large mass removed from his back paw, unfortunately, one of his toes had to be amputated.Currently still waiting on results, it was done a week ago today.
I'm so sorry to hear about your fur baby!! I will pray for him!
My black/tan Dachshund is 11 yrs old. She was licking her front paw often. Her nail was longer than all the others with swelling. I took her to the vet, she said it was cancer. She had her "pinky" toe amputated 3 weeks ago. Her lab results revealed Subungual Squamous Cell Carcinoma. My vet suggests I take her to a veterinary oncologist to talk about aspirating 2 lymph nodes in her foot to check for metastis. From what I just read about Subungual SCC, it will show "metastatic tumors" in the lungs in xrays. I will consult with an oncologist and keep update this post.
Add a comment to Bear's experience
Was this experience helpful?
Willy
Airedale Terrier
8 Years
0 found helpful
My eight year old Airedale had a lump on his shoulder. My vet did a fine needle aspirate which came back negative. Several months later it grew more and seemly became painful. The vet said it needed to be removed which it was within two weeks. The pathology said it was a squamous cell carcinoma. While the vet got good margins, greater than 20 mm and a deep tumor free margin measuring 10 mm, the mitotic count was greater than 30 per 10 400 x fields. We went out-of-town for an oncology consultation and they suggested a lymph node aspirate, chest x-ray and abdominal x-ray. They tried to test the lymph node but it was too small and also behind some scar tissue. He had a chest x-ray just before the surgery so we declined at that moment. They recommended chemo and/or Piroxicam. The studies didn't convince me that chemo was the right thing to do so we're using Piroxicam and I will have get a chest x-ray and lymph node check in about two weeks. Surgery was on Jan. 8, 2020. I'm not sure if chemo is necessary or the right thing to do - or is it? He seems happy and back to his old self and I watch him like a hawk. He also has numerous fatty lypomas but they have been looked at and don't seem to be causing a problem so better off left alone I am told. We had a hard time with the surgical recovery due to a large blood clot so I don't want to put him through that again. I would appreciate any professional expertise on whether or not I should start chemo and/or if the Prioxacam is a reasonable course of treatment with regular lymph note checks and chest x-rays.
Thank you.
Add a comment to Willy's experience
Was this experience helpful?
Beck
Miniture schnauzer
13 Years
0 found helpful
I have a 13 year old mini schnauzer who is dying from skin cancer. We are keeping some what comfortable with pain, antibiotics and prednisone medications, he has a healthy appetite. But his sores are getting bigger raw smelly and losing weight. We are so sad because we know that is time to say goodbye.
Add a comment to Beck's experience
Was this experience helpful?
Dolce
Shih Tzu
11 Years
0 found helpful
My 11 year old Shitzu was diagnosed with squamous cell carcinoma 8 months ago. Due to his age, I decided not to do surgery, as they would have had take out half his lower jaw. I also decided against chemo, so currently he is taking Piroxicam. Of course the tumor continues to grow, but he seems pretty happy still and has a great appetite. However, sometimes he looks like has some pain and recently, he's starting to bleed a little from his mouth. What I'm wondering is, is there any other pain meds I can request for him and what else should I expect to see in his progression. I'm just not sure at what point I should put him down. He just seems so alive and happy most days right now, I can't imagine putting him down now. But I worry about how bad it can get and I don't want him to be miserable.
I just read this comment, how is your boy doing?
Add a comment to Dolce's experience
Was this experience helpful?
Daisy
Maltese
12 Years
1 found helpful
My dog was recently diagnosed with stage IV SCC. My vet said that there is nothing that we can do by this point, as she is 12 years old and likely would not make it through surgery. My dog's tumor has grown about 4x as big in the last month. M vet says that I will likely have to put her down in the next 2-4 weeks. I was just wondering if you could give me a second opinion on her life expectancy and if there is really nothing else I can do. I just love her so much, I'm not ready to say goodbye. :(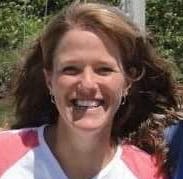 1611
Recommendations
Thank you for your email. I'm sorry that that is happening to Daisy. Unfortunately, without examining her, I can't comment on her life expectancy or what treatment options might be available. Since this is such a big decision, it might be a good idea to have a second opinion on whether she might be a candidate for surgery with another veterinarian, so that you have more than one opinion on the subject. They may think the same thing, in which case you will at least feel more sure about it. They may have options. I Hope that you have a little more time with her.
My 12 year Jack Russell dog (Dotty) was diagnosed at the beginning of January with oral SCC. After going to an oncology specialist, he advised that they could not operate due to the size. After speaking with our vets too, there is nothing more that can be done except keep her comfortable. It's heartbreaking to be told a few weeks to a small number one f months. I hope you're enjoying your remaining time with Daisy, I understand and going through the same.
Add a comment to Daisy's experience
Was this experience helpful?
Tyson
American Pit Bull Terrier
10 Years
1 found helpful
Honestly, where would I even begin with all of the unnoticed symptoms that I brushed off as "normal" due to his age or whatever. I guess I'll start with the day I decided to take him to the vet.

So, he was 100% his normal self until one night he cried out from eating his kibble — figured it was a dental issue considering his age so we took him to the vet. After getting put under they found a mass the size of a baby's fist on the left upper palate near the throat. It was biopsied and then reduced but since it's in the head, there's not much room for doggy MOHs surgery.

So, we've decided not to treat but start palliative care. But here's my question:

I was cleaning his ears today and I noticed a reddened area close to the opening on the same side as the tumor — could the tumor have invaded his ear canal already? If so, should we prepare ourselves... although I'm really hoping that I may have just irritated his ears while cleaning them.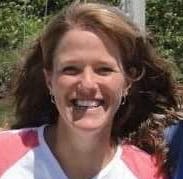 1611
Recommendations
I'm not sure what type of cancer Tyson was diagnosed with, but I am sorry that is happening to him. It would seem to me if the tumor had invaded his ear cavity, you would notice other signs besides just a reddening, as that would be incredibly painful for him. I suspect it is a little red from cleaning, but it would be a good idea to keep an eye on it and have your veterinarian look at him if the spot is worsening or not resolving.
Add a comment to Tyson's experience
Was this experience helpful?
Frances
Bloodhound
11 Years
1 found helpful
Just discovered my 11 yr old Bloodhound Frances as SCC, which manifested itself in awful raw red sore on neck kind of under her pronounced dewlap area. Had surgery for that June 2018 and in mid Aug I felt ball like tumors in her throat. So apparently SCC does metastasize. My Bloodhound Gyp died of SCC in 2007, which began as tiny red bump on chin and ended up moving to lymph glands and large goiter like tumor on one side of dewlap. So two unrelated indoor Bloodhounds have died of SCC. I feel for all of you other dog owners witnessing your beloved pets dying. Nothing more to do than ensure Frances remains comfortable. With a strong robust disposition, she has never been sick until now.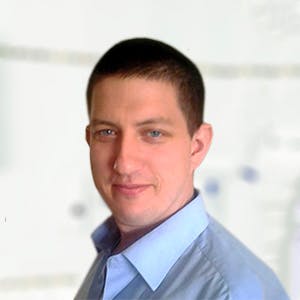 3320
Recommendations
Bloodhounds are over represented when we look at statistics for squamous cell carcinoma and appear more prone to developing than in other breeds. Surgical excision and management is important when suspecting squamous cell carcinoma; however your Veterinarian should be consulted regularly to monitor. Regards Dr Callum Turner DVM
Add a comment to Frances's experience
Was this experience helpful?
Coco
Cocker Spaniel
6 Years
0 found helpful
Coco is 6.5 years old black cocker spaniel. he was diagnosed with scc on his front right toe. Vet suggested to ampute the arm to avoid spreading of the disease. It's been a month after amputation. Coco is now limping and in a lot of pain because of a swelling in his left arm. He is not keeping the arm down any crying continuously . Vet did an X-ray which suggested that scc is coming back I'm the left limb now. Another doc suggested it to be osteocoma. Is it possible. We don't want another amputation? We are waiting for biopsy report. He is In a lot of pain. Can we apply cold pack on the inflamed elbow will it help??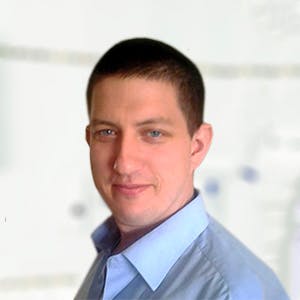 3320
Recommendations
It is important to wait for the results of the histopathology before making any further decisions on treatment; once the type of cancer is confirmed your Veterinarian will be able to advise you on the next steps depending on the findings. Amputation is concerned a treatment of choice in these cases to limit spread and to ensure that good adequate margins have been taken. Regards Dr Callum Turner DVM
Add a comment to Coco's experience
Was this experience helpful?
Bella
black mouth cur
5 Years
0 found helpful
About 6 months ago Belle was diagnosed with SCC and her entire leg was amputated due to the tumor starting to wrap around her joint on her ankle. About two weeks after her surgery her scans were clear and that was that. No follow up appointment or anything. I'm wondering when and how often I should get repeat scans? I'm also curious of the chances of the cancer coming back in a different location.

She has two bumps that have me worried since I haven't noticed them before. She's recovered well from her surgery and only deals with phantom leg pain.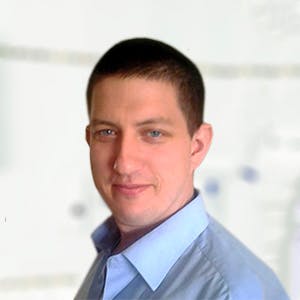 3320
Recommendations
Cutaneous squamous cell carcinoma is locally invasive and is slow to spread, aggressive amputation is a good treatment of choice in these cases; if you've noticed any new lumps or bumps you should visit your Veterinarian again to be on the safe side. There is no set follow up or interval to check for metastasis but your Veterinarian may indicate or have concerns to check. Regards Dr Callum Turner DVM
Add a comment to Bella's experience
Was this experience helpful?
Maggie
Labrador Retriever
10 Years
0 found helpful
Has Symptoms
Juicy red protruding digits
My dog has had two subungual squamous cell carcinomas removed. On under a front armpit and one near lower jaw. Both were removed. Biopsy on both came back positive. She is now showing one for sure and may two additional under armpit. Because of the different locations i.e. armpit and jaw, does that not show that it is being spread through the blood or L nodes? She is a 10 yer old black Lab. She is sleeping more than usual. She has a very high threshold to pain so it is hard to tell how much pain, if any, she is experiencing.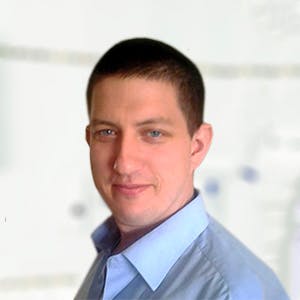 3320
Recommendations
Squamous cell carcinoma of the skin in dogs rarely spread to lymph nodes or other areas and are more locally invasive, they may appear in numerous locations and are more common in dogs which spend time outdoors; normally wide surgical excision is curative in these cases. Regards Dr Callum Turner DVM
Add a comment to Maggie's experience
Was this experience helpful?
Howie
Alaskan Husky
11 Years
0 found helpful
L hind paw lesion- seen initially 2/1918 by a vet who said it was inflammatory after doing needle aspiration. Simplicef given- no change.
He is an 11 yr. old Alaskan husky. No overt symptoms other than lesion which I noticed. Took him to another vet this past week - another needle aspiration. Supposedly SCC. Vet recommends surgery. I am thinking entire toe should be amputated even though it is next to the toe. Would you recommend this? I am so disappointed that I didn't take him back sooner for a second opinion. No change in size of lesion. He acts as if it is not there. What is usual prognosis for this type of lesion post surgery? Thank you .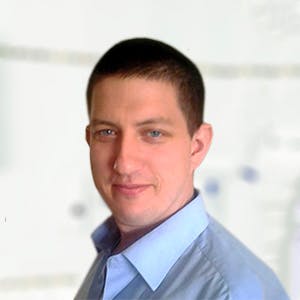 3320
Recommendations
If the lesion is a squamous cell carcinoma, it should be removed with a wide margin which may involve the loss of a digit, two digits or a paw depending on the size and specific location which should be discuss with the Veterinarian performing the surgery. Wide surgical excision is generally curative, but a biopsy should be taken to confirm the diagnosis since skin squamous cell carcinomas are uncommon in dogs. Regards Dr Callum Turner DVM
Add a comment to Howie's experience
Was this experience helpful?
Sully
Treeing WalkerHound
8 Years
0 found helpful
My brother's walker hound, Sully, has oral SCC in his upper palette & to ensure complete removal much of his upper jaw & nose must be removed. A spot has been detected on one lung but hasn't increased in size over 2 weeks so metastasis is unknown. The oncologist feels surgery is still the best option but can a hound who lives nose to the ground have sufficient quality after such surgery?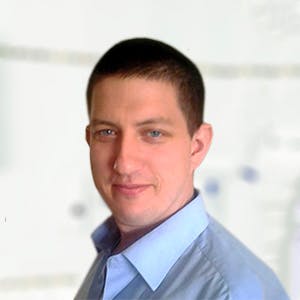 3320
Recommendations
Quality of life should always be considered before a major surgery, I believe that Sully should have the surgery and adapt to life afterwards but this is a decision for your brother to make. If the surgery isn't done, it will have an impact on his overall quality of life anyway; but again this isn't my decision to make. Regards Dr Callum Turner DVM
Add a comment to Sully's experience
Was this experience helpful?
Lily
Pit/Boxer/Beagle Mix
7 Years
0 found helpful
My dog Lily, a pit/beagle/boxer mix will be 8 this year, and in the last month, I noticed on her left side, by her ribs, a small bump. It felt like a scab from a possible tick bite I didnt notice. But now its about a pea/pea and a half pea sized. It's under her (thin) coat, so I cant see it that well, but it feels rough on the outside, while my dog is not showing paid when I touch it. She has had issues with skin and coat allergies, as she will get a loss of coat in the spring, and late fall/early winter so I'm not sure if this is a allergy thing I could self treat or if Im looking at something cancerous that I should bring her to our vet to get aspirated.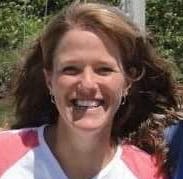 1611
Recommendations
Thank you for your email. It is always a good idea to have strange lumps or areas of skin that are abnormal and don't heal examined. Your veterinarian will be able to look at it, decide if it needs testing, and recommend any treatment that might be appropriate. I hope that all goes well for Lily.
Add a comment to Lily's experience
Was this experience helpful?
Odin
Golden retriever
11 Years
2 found helpful
Has Symptoms
Sneezes slightly swollen nose lethargic runny eyes
My dog has a sore in his right nostril. My vet said he thinks it's an scc. He is blind and quite an old 11 year old entire male golden retriever so I don't feel cutting it out or radiation treatment is an option. He gets severe seperation anxiety if he is not with me. I would like to know what the process is as I don't want him to suffer and I want to be prepared. How long does he have without treatment? How long after finding it would it effect his quality of life? Currently he snores and sometimes has to catch his breath. He sneezes quite a bit in the morning when he wakes up. Sometimes it bleeds so I've been keeping his nose moist with paw paw ointment. His eyes have started watering a bit in the last 2 days. And now I think his muzzle is a bit swollen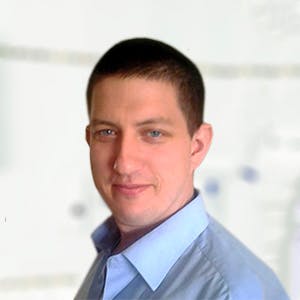 3320
Recommendations
There is a wide window for life expectancy and progression of the condition and if there is bleeding the time is generally shorter; mean survival time is around three months but depending on various variables this time may be measured in a few weeks to eight months. Quality of life again depends on current severity and is again variable. Your Veterinarian would be able to guide you better regarding Odin's specific case and there are exceptions which may live longer but are rare. Regards Dr Callum Turner DVM
www.ncbi.nlm.nih.gov/pubmed/8680915
Add a comment to Odin's experience
Was this experience helpful?
wera
pitbull
12 Years
1 found helpful
my all white female pitbull is 12 years old. About a year ago the vet discovered she has skin cancer (squamous cell carcinoma).. was about golf ball size till i got it surgically removed. As soon as it healed, it grew back. Now its a little bigger than a golf ball size. And i dont know what to do. I dont want her to suffer.. but i dont want her to go through getting the tumor surgically removed again & it grow back once again.
i have been giving her pain meds & amoxicillin.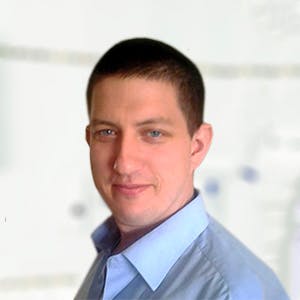 3320
Recommendations
Squamous cell carcinomas are locally invasive but are slow to spread to other areas of the body. Surgical excision with wide margins is the treatment of choice, sometimes depending on the location (the head) wide margins are not possible; however the recurrence rate is high and other treatments like radiotherapy may be required after surgery, your Veterinarian would be able to discuss these options with you. A sample should be taken for histopathology to determine the likelihood of metastasis which would help determine a treatment plan. Regards Dr Callum Turner DVM
It certainly wasn't slow to metastasis with my girl. Digital SCC April....toe amputated....Day before Thanksgiving, biopsy results from enlarged right prescapular lymph node, indicate return. Following Monday, a single, 1 cm metastasis on lung was found. She is receiving 4 palliative radiation treatments, as well as taking Palladia (130 mg on Monday, Wed & Fri), Piroxicam (14 mg on Tue, Thur, Sat, Sun), in conjunction with Omeprazole and Cerenia to help protect her GI from the Palladia. Anything aside from this you would consider if she was your patient? As long as her doctor doesn't forbid additional, non-traditional medicines (or perhaps you think a drug other than Palladia might be more promising), I consider it my responsibility to throw everything except the kitchen sink at this nasty disease.....for as long as her quality of life warrants the fight. If I simply agree to wait and see how long she survives on this treatment, she will be gone far sooner than she really should be. I am heart broken.
Add a comment to wera's experience
Was this experience helpful?