What is Low White Blood Cell Count?
As part of the body's immune system, white blood cells provide defense against disease. A drop in the total number of circulating white blood cells, called leukopenia, puts the dog at a higher risk of infection. As well as the overall count, blood tests will measure the number of each particular type of cell. Neutrophils are the most numerous white blood cell in dogs. They are the first antibodies to respond to an infection, travelling quickly to the site and binding to the foreign bacteria or virus that is causing the problem. Neutrophils are short-lived cells, generated in large numbers by the bone marrow. A low number of neutrophils, called neutropenia, is the most common reason for leukopenia in dogs. Many acute or long-lasting infections can cause neutrophil numbers to drop because the cells are destroyed faster than the bone marrow is able to compensate. Autoimmune responses, genetic disorders found in some breeds, cancer, and drug toxicity can also cause neutropenia. With disorders that affect the bone marrow, the condition may be combined with low levels or red blood cells and platelets as well, since the stem cells in the bone marrow may be unable to generate any type of blood cell. While leukopenia is not a definitive diagnosis, analyzing the numbers and different types of blood cells that are present will help the veterinarian identify your dog's disease.
A drop in the total number of circulating white blood cells, called leukopenia, makes a dog more susceptible to any type of infection. Neutropenia, low numbers of the white blood cells called neutrophils, is the most common type of leukopenia in dogs. This disorder is usually the result of an underlying cause, such as infection, cancer, or a genetic abnormality.
Book First Walk Free!
Symptoms of Low White Blood Cell Count in Dogs
The most common sign of a low white blood cell count in dogs is an inability to fight off infections. Take your dog to the veterinarian if you notice signs of persistent or recurring infection.
Fever
Vomiting
Diarrhea
Lethargy
Bleeding
Pale coat and nose
Depending on the primary cause, neutropenia could be present with many different types of symptoms.
Types
Blood test results can often show reduced numbers among different types of white blood cells.
Leukopenia – drop in the total number of white blood cells, usually due to neutropenia
Neutropenia – low numbers of neutrophils associated with infection, autoimmune response and genetic disorders
Pancytopenia – an extreme form of neutropenia with a simultaneous reduction in red blood cells and platelets; often associated with bone marrow dysfunction or failure
Lymphopenia – low numbers of lymphocytes often associated a stress response that causes high levels of cortisol; doesn't usually cause leukopenia unless neutropenia is also present
Eosinopenia –also indicates a stress response
Causes of Low White Blood Cell Count in Dogs
Many disorders can cause white blood cell numbers to drop in dogs.
Prolonged or overwhelming infection
Canine Parvovirus
Infectious hepatitis
Coronavirus
Cancers of the bone marrow
Sepsis
Drugs
Chemotherapy drugs
Some antibiotics (trimethoprim sulfamethoxazole)
Dipyrone (fever medication)
Estrogen replacement therapy
Autoimmune diseases
Ehrlichia (infection by a tick-borne parasite)
Genetic disorders
Grey collies (cyclic hematopoiesis or canine cyclic neutropenia)
Giant Schnauzers (malabsorption of vitamin B)
Diagnosis of Low White Blood Cell Count in Dogs
White blood cell counts in dogs are measured using a leukogram. In most cases, this will be part of a complete blood cell count (CBC) that also measures red blood cells and platelets. Some abnormal leukogram results include leukopenia and neutropenia.
An Inflammatory Response or left shift means there are high numbers of immature neutrophils caused by increased bone marrow production. If this corresponds with neutropenia, it is called a degenerative left shift. It suggests either a very recent infection, or a severe systemic disease that is destroying neutrophils faster than bone marrow generation. Your dog's other symptoms and the degree of neutropenia may further help to indicate the cause. Very low neutrophil numbers are usually associated with canine parvovirus, while other infections will only have mildly depleted levels. Few or mild symptoms of infection could indicate an autoimmune disorder that is destroying neutrophils in the blood.
Neutropenia can occur cyclically, as with the genetic disease of gray collies. This diagnosis will depend on your dog's breed and age, since most collies with this condition do not survive past six months. Neutrophil numbers drop in approximately 12 day cycles.
If there are few immature cells present, this could indicate a problem with the bone marrow, such as cancer, an auto-immune disorder that affects neutrophil stem cells, or drug toxicity. Pancytopenia, a decrease in all types of blood cells, will usually develop as the disease progresses, so this may show up on a CBC. Ehrlichia, a parasite infection passed through ticks, can present similar symptoms so the veterinarian will test for this as well.
Other information about your dog can help the veterinarian make an accurate diagnosis, including age and breed, as well as past and present medications. Vaccinations and potential exposure to infection are also relevant. The veterinarian will perform a full physical examination and take urine and possibly feces samples to thoroughly evaluate your dog's health.
Treatment of Low White Blood Cell Count in Dogs
Treatment will depend on the cause of neutropenia. Dogs with bacterial infections will be given antibiotics. This will help to support the immune system which is weakened with any type of leukopenia, whether bacterial infection is the primary cause or not. Fluids, electrolytes, and other supportive treatment may be necessary for dogs with very severe infections.
Dogs with immune-mediated neutropenia will respond to immune suppressants, so prednisone or another steroid may be given if the veterinarian does not believe that infection is the primary cause. Immune suppressants should not be given to dogs with severe infections as this will limit the body's natural disease fighting response.
Cancerous conditions will be treated with chemotherapy. Unfortunately, this treatment will often further deplete your dog's white blood cell count. Antibiotics will likely be given at the same time to support your dog's immune system.
Gray Collies with inherited neutropenia will rarely survive into adulthood as there is no treatment except to manage bacterial infection as much as possible. A bone marrow transplant could cure the condition, but this is a costly and risky procedure that is rarely done in dogs.
If the problem is due to another drug, the veterinarian will try to eliminate this drug or reduce the dosage.
Recovery of Low White Blood Cell Count in Dogs
Leukopenia can be the sign of many serious conditions that require lifelong management. Blood cancers may respond to chemotherapy, but full recovery is unlikely. Many other potential causes could require long-term medication and your dog will need to be monitored carefully for side effects or toxicity. If infection is the primary cause, your dog may make a full recovery, as long as he survives the initial disease. The prognosis will depend on the diagnosis of a veterinarian.
Low White Blood Cell Count Questions and Advice from Veterinary Professionals
Danny
Border Collie
10 Years
1 found helpful
Has Symptoms
Tired unable to stand very weak
My 10 year old border collie has toxins in his body but his blood white cells are knackered he's on anti biotics how can we get his white blood cells to kill of toxins?
Add a comment to Danny's experience
Was this experience helpful?
Molly and Darci
Irish Setter
3 Months
1 found helpful
Two Irish Setters, we got one in May and she was perfectly fine until the end of July when she developed these symptoms out of nowhere. Tests showed everything was fine except white blood cell count was way down at 1000... tried everything docs knew and no tests showed anything. She died after a week of symptoms. Got another puppy from the same breeder a month later at the end of August. Again, perfectly fine until a few days ago. Same thing as last puppy, 1000 white blood cells but everything else seemed fine. We had to put her down today... we have no idea why this happened twice within two months... any idea?
I hate to say this but your home may have residual Parvo in it. Are you sharing or reusing the old dog's toys/bedding/kennel? Other causes could be ingesting environmental toxins or severe tick infestations in the yard. Consult with your vet on this.
Add a comment to Molly and Darci's experience
Was this experience helpful?
Berkeley
Pug-Chinese Mixed
9 Years
0 found helpful
Has Symptoms
Low Red/White Blood Count
Our ~9 yr old Pug/Chinese Mixed baby has been exhibiting signs of lethargy,no appetite,white gums and poor balance, and incontinence. Took the the general house vet. They took blood sample. Results showed low levels of white/red BC and low platelet levels. They prescribed prednisone and 2 anti-biotics, but were concerned about more serious issues. I decided to take the drug therapy for 3 days. She showed signs of more energy, began eating again, but randomly lost her motor skills and displayed somewhat of a seizure. We took her to the specialist immediately. She has been stabilized but the concern that she may not make it is on my mind every minute. They are doing numerous scans/tests/ to determine exactly what it is going on, but I fear the worst.
Could you please update us on how your pug is doing? I hope she is okay.
Add a comment to Berkeley's experience
Was this experience helpful?
Brutus
coon/mountan ker mix
3 Years
0 found helpful
My 3-year-old coon/mountain ker mix had an eye issue, inflammed and red. Took him to vet 3 times. Tried anti-inflammatory, steroids and drops. After about 6 weeks of back and forth and the eye seeming to get better, it got extremely worse overnight. Took him to the ER where there is also an opthalmologist who did a consult. Course of treatment was broad spectrum antibiotics, pain med and ointment. Did blood work and showed his WBC was extremely low (never told count) as well as platletes low. Temp was 105. Also did an aspiration of the area, which cytology report showed inconclusive results. Only to say there was some infection present. Was able to take him home. A few hours later, would not eat, would not drink, walking like an arthritic dog (previous day was running around, eating and drinking completley fine). Ended up back at ER to stay for 2 nights. IV broad spectrum antibiotics, continuous IV pain meds, temp was 106. Two days of this and WBC was still extremely low. Did Head CT with contrast which showed cellulitis of all soft tissue surrounding eye. Wanted to remove eye. We were on board with this until dr. said they did not feel it was contained only to the eye, thought it was systemic (possibly something wrong with bone marrow) and didn't think removing the eye would resolve the issue (this was now almost 4 full days on IV antibiotics and still no increase in WBC). We unfortunatly made the decision to put him to sleep, which the vet supported. We asked about doing necropsy to determine exactly what had happened, but they don't do them.
So sorry to hear this about your doggie.
Add a comment to Brutus's experience
Was this experience helpful?
Archie
English Setter
5 Years
0 found helpful
Our 5 1/2 year old male English Setter has always been healthy and happy until sudden lethargy and loss of appetite. After 3 days, saw blood in urine and immediately took him to an emergency vet hospital. Xrays of abdomen and chest were clear, urine analysis and most blood work were good too, and no fever. However, low neutrophil count and most worrisome series of ulcers all over his penis --around 15 small white ulcerations/cavities, which is what led to the bloody discharge. He hasn't traveled or been to a dog park, etc. but is in a high degree of pain. Waiting for results of cytology and taking pain meds and antibiotic. We're worried and perplexed how he could suddenly become so ill. After a day of IV fluids and meds, he's looking much better and is eating again.
Add a comment to Archie's experience
Was this experience helpful?
Princeton
Shepherd
13 Years
0 found helpful
Just want to know whether Neupogen(filgastrim) can be given to dogs who develop neutropenia while on chemotherapy. If so, what is the usual dose? Our dog has been recently diagnosed with Transitional cell carcinoma of the bladder. We are going for an initial evaluation at the University of Florida tomorrow to see what our options are. I'm just trying to anticipate side effects and possible solutions.
Did you find out whether you could use this drug and if it would increase the WBC?
Add a comment to Princeton's experience
Was this experience helpful?
Fisher
French Bulldog
2 Years
0 found helpful
Medication Used
Clavamox antibiotic- oral
Our 2.5-year-old French Bulldog spent two days in the ER. He came down with a fever (104+) on Sunday evening, runny nose, very watery/runny eyes and lack of interest in food. We visited the vet on Monday; blood work came back on Tuesday showing that his white blood cell count was dangerously low; she advised a visit to the ER.

The ER kept him overnight, did more blood work and found that his platelets were dangerously low (30) and his red blood cell count was also dropping. We visited him that night and took his favorite foods—he was alert with only a mild fever and eagerly ate. He had been on a steroid while in the ER, IV fluids and antibiotics. The next day, his platelets had increased to 70 and he had improved enough to be sent home with meds. (doxycycline and clavamox)

Today (two days home) he seems close to his normal self. Trip to the vet today: tick disease panel came back negative and the vet has not found anything in the blood work that might have caused this. We are anxiously waiting for Monday to see if his platelet and white blood cell counts have improved.

The vet has not ruled out an infection (including tick disease) of some sort and has said it could be an immune disorder or bone marrow issue. Are there tick diseases that don't show up on a tick panel? What kinds of immune disorders might cause these symptoms?
Has Fisher recovered or were you able to determine the cause? We have been experiencing the same thing with our Frenchie today :(
Add a comment to Fisher's experience
Was this experience helpful?
Maya
Australian Shepherd
6 Years
1 found helpful
Good morning,
I just came across your website after days of searching for answers .
Our Australian Shepherd Maya- just shy of 6 years old died right in front of us.
About 2 weeks ago she had a fever and was lethargic. Did not eat... even when I tried to hand feed her. She did get up to drink and seemed to be drinking more than usual.
Couple days later we took her to the vet. She had blood work. Everything seemed fine, just her white blood cell count was a bit up but not alarming.
We got antibiotics

she seemed to be doing better.
This past Saturday she went out to pee, came back in, laid down and started gasping for air. Her tongue turned blue and she just starred and was not responsive.

She started to lose her bowels.

We scooped her up and rushed her to the ER vet. We called and they knew we were on our way.
At this point 10 went by.
As soon as we got there, they got her on a gurney and rushed her her to the back.
5 min later the doctor comes to us and tells us she is gone.

We asked every possible question. Was it her heart? Was it a seizure? Was it a stroke? Was she poisoned?

Not a single answer. They said they have no idea what happened.
We asked them to draw more blood to maybe see if there was something they missed or a toxin. They said they don't believe it will show anything and doesn't change the fact that she is gone.
We think they wanted to avoid a liability.

I am hoping that you can assist
At least guid me in the right direction. She was a pure bread Aussie.

Thank you

Marina Bohrer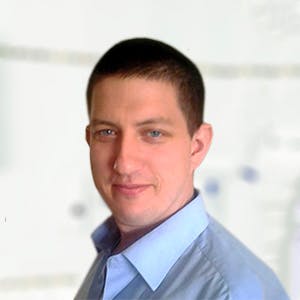 3320
Recommendations
Condolences on your loss, it is normal to look for answers when a loved one passes away unexpectedly. Leukopenia (low white blood cell count) can be caused by a few different causes: initial phase of an infection, autoimmune disorders, bone marrow disorders, side effects of medication or cancer. It is possible that Maya suffered from a pulmonary thromboembolism which would explain the gasping for air and cyanosis; pulmonary thromboembolism may occur in cases of bacterial infection, heartworms, hormonal disorders, conditions of the blood vessels, immune-mediated diseases and clotting disorders. Without a necropsy (post mortem) it isn't possible to determine the cause of death; I know that this is a traumatic time for you and your family, but I would urge you to think more about the years you spent together rather than the circumstances of her death. Regards Dr Callum Turner DVM
Add a comment to Maya's experience
Was this experience helpful?
Hope
Jack Rusell Mix
6 Years
0 found helpful
My dog was diagnosed with epilepsy last year. Since then, he has been on phenobarbital 32.4mg. Since he see a holistic veterinarian, he is also taking Chinese herbs and CBD oil. He has been seizure free for a year and his CBC test have always been normal. However, the vet noticed a drop on white blood cells in his blood work yesterday. She seems to think we should take him of the phenobarbital since this could be the cause...but I'm hesitant...I don't want his seizures to come back and I don't think we should jump to that conclusion without doing more research. Any thoughts?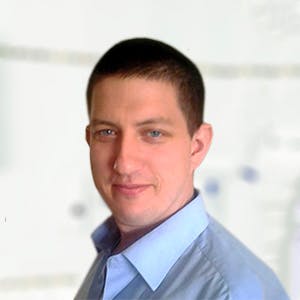 3320
Recommendations
Neutropenia (neutrophils are a particular type of white blood cell) is a possible side effect of long term phenobarbital use, if the decrease is white blood cell count is concerningly low then it would be a good idea to wean Hope off the phenobarbital to see how she does since it has been a year since her last seizure. The extract below covers this in the extract. Regards Dr Callum Turner DVM https://veterinaryrecord.bmj.com/content/175/10/247
Add a comment to Hope's experience
Was this experience helpful?
Mousse
German shepherd mix
6 Years
0 found helpful
Has Symptoms
low red and white cell count
I have a German Shepherd mix, he is 6. For the last 3 months he has seen a vet 3x a week. He has low platelets, low white blood cell count, low red blood cell count, bloody stool and sneezing blood clots. I've also noticed his belly is somewhat distended but their is no bruising. He is also licking his legs. He is on chemotherapy pills, antibiotics and is weaning off steroids. The doctors don't know what he has at this point in time and I am afraid to lose him. Any idea what it could be?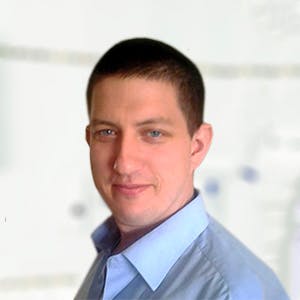 3320
Recommendations
This sounds like a rare condition call Evans Syndrome which is a combination of immune mediated haemolytic anaemia, immune mediated thrombocytopenia and in more rare cases immune mediated neutropenia (neutrophils are a type of white blood cell). Treatment is similar for all three, however you should discuss with this all with your Veterinarian. Regards Dr Callum Turner DVM www.vin.com/apputil/content/defaultadv1.aspx?pId=11181&catId=30077&id=3852146&ind=187&objTypeID=17
Add a comment to Mousse's experience
Was this experience helpful?
Lucy
White Shepherd
7 Years
0 found helpful
Has Symptoms
low white blood cell count
Our dog has low white blood cell count. It has improved a little since first discovery, but the vet has put her on prednisone for 1 month to see if it will boost her white blood cell count. She's 7yrs old, historically very active and strong. We've noticed she has become lethargic, lost some weight and has a few lesions on her back near her above her tail. She does not have fleas or other pests.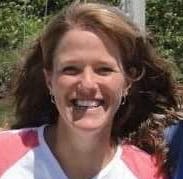 1611
Recommendations
Lucy may need a bone marrow sample to see what is going on with her white blood cells if she doesn't respond to the medication that your veterinarian put her on. Causes of low WBC's can include viral infection, sepsis, or bone marrow disease. Without knowing more about the rest of her lab work, I can't really comment more on what might be going on with her, and if you have other questions, it might be a good idea to ask your veterinarian for more clarification, as they can see Lucy.
Add a comment to Lucy's experience
Was this experience helpful?
Abby
Boxer
7 Years
0 found helpful
Our 7 year old spayed female boxer has been drinking a lot more water and having accidents in the house. The vet did blood tests and the only things that showed up is that there is a stressor on the body, slightly low white blood cell count, slightly low thyroid levels and she has a lump on her side that they feel is just a fatty lump. They're going to check her T4 also to see if the thyroid is actually low or if it's a false low.
She's eating fine and isn't behaving any differently other than the drinking and accidents. Any ideas on what it could be?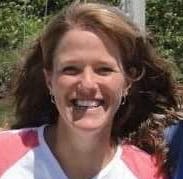 1611
Recommendations
If Abby's thyroid is low, that may be the cause of this problem. It wold also be helpful to have her urine analyzed and look at the specific gravity (concentration) of the urine, as that will help guide your veterinarian in what the possible causes may be. When she has her urine analyzed, they can also check for infection, which can cause these signs as well.
Add a comment to Abby's experience
Was this experience helpful?
Carrera
Staffordshire Bull Terrier
12 Years
0 found helpful
Hi my 12yr old Staffordshire bull terrier has low white blood cells she has had a X-ray and nothing showed up she's eating and drinking as normal can I give her iron tablets to build up the white blood cells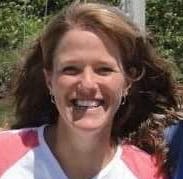 1611
Recommendations
Without knowing the cause of the low WBC count, it is difficult to treat it - iron will not help raise those levels. It may be a transitory change, and a recheck in 2-4 weeks may show a more normal number. Without knowing more about her labwork and health status, I'm not sure, but you can talk to your veterinarian about possible causes and follow ups.
I went to the vet because Carrera had problems getting up she is stiff on her back legs because of the white blood cells can that mean cancer when I go back to the vets can her white cells go back to a normal reading
Add a comment to Carrera's experience
Was this experience helpful?
Crystal
Australian Shepherd
11 Years
2 found helpful
Our 11 year old Australian Shepherd just had a very low white blood count of 1635, much lower than her test 3 months ago. She is healthy, active, hungry as usual and has no other symptoms. She does have the deformity in her hip or leg which caues her pain sometimes and he takes dermaxx a few times a week. What could have caused such a quick drop? What is the prognosis in such cases.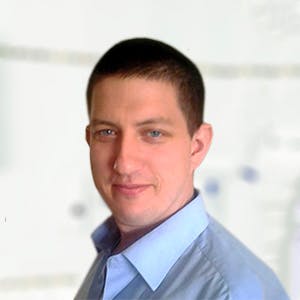 3320
Recommendations
Three months is a long time and we don't know if this decrease in white blood cell count was from two or three months ago or occurred in the past week. Low white blood cells may be due to a few possible conditions and without a specific diagnosis we cannot speak about prognosis. There are a few possible causes for a low white blood cell count which may include infections, bone marrow disorders, medication side effects, cancer or autoimmune disease; a differential count may help narrow in on a diagnosis. Regards Dr Callum Turner DVM www.idexx.eu/globalassets/documents/parameters/8961-us-wbc-interpretive-summary.pdf
Add a comment to Crystal's experience
Was this experience helpful?
Penny
Labrador Retriever
9 Years
2 found helpful
My labrador is 9 years old and has always been a healthy active girl. About 6 months ago she had a weak gait which was very odd being so unusual I took to the vet. The vet took bloods and reported that her white blood cells were very low and he was concerned about leukaemia. After antibiotic treatment her gait / weakness improved and she was bright and alert up until today. She is demonstrating the same weakness in her gait?
Is this a classic symptom of cancer?
Thank you.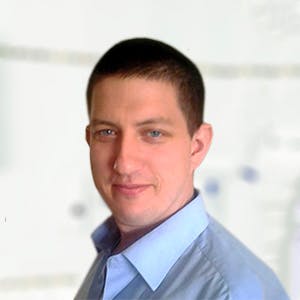 3320
Recommendations
At this point you should be looking at having an x-ray done to look for in more detail for spinal disorders as well as any other abnormalities which would show up; a low white blood cell count may be indicative of many different conditions including some infections, cancer, bone marrow disorders, drug side effects, poisoning among other causes so it is difficult to use that as a way to make a diagnosis. An x-ray and another blood test would be useful at this point before doing anything else. Regards Dr Callum Turner DVM
Add a comment to Penny's experience
Was this experience helpful?
Mushu
Shih Tzu
10 Years
0 found helpful
It's been a 6 month odyssey, finally confirmed that Mushu has low neutrophils due to primary immune disorder (all other causes ruled out).

He was put on Clavamox as a precaution against infection a couple days before a blood sample sent to U of Tenn confirmed the diagnosis. Experienced sudden joint pain (not previously exhibited) with limited movement, front paw limp and crying in pain when moving - vet prescribed gabapentin for pain. Started on 10mg prednisone 5 days ago, awaiting results of follow up CBC. Significant improvement as joint pain, limp went away and return to full movement.

According to vet this is a rare condition, but online studies indicate full recovery is highly likely in 2 weeks to a month on prednisone. Have seen increased appetite and some lethargy but turn-around has been amazing thus far.

My questions are, what is Mushu's long-term prognosis, how long does he need to be on the 3 medications noted, and what side effects should I be looking for?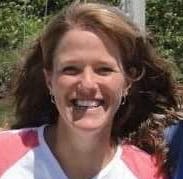 1611
Recommendations
Thank you for your email. This would be a perfect question to ask your veterinarian, as they have seen his progression, his response to therapy, and know the full details of his lab work and test results. Immune disorders in general tend to act differently in different animals, and how long he will need to be on the medications depends on his response. Typical side effects of steroids include increased urination, increased drinking, panting, increased appetite, and side effects of gabapentin might be sedation. Clavamos can cause stomach upset if not given with food. I hope that all goes well with him.
Add a comment to Mushu's experience
Was this experience helpful?
Snoopy
mixed (spitz and dachshund)
7 Years
1 found helpful
In September, our dog had a respiratory ailment. Blood test came back with "Anisocytosis Anemia, Thrombopenia" as interpretation of the CBC result. A second blood test was done in November, came back with CBC results as "Leucopenia, Anisocytosis Microcytosis Cold Agglutinin." November BUN value was 45.18 mg/dl, creatinine was 3.81 mg/dl.

We had several visits to two different vets, most recent one last Saturday December 23. He was given a shot of Metoclopramide and B-complex to help with the vomiting. The vomiting stopped, but Snoopy still does not eat much. Currently he is on Neprotec and Methiovet, on vet's prescriptions, but I think this is just for his kidney and not addressing the anemia.

Previously in September, he was given the following medications:
- Renacure "Papi" which contains Blumea balsifera (herbal plant), Omega-3, KCitrate
- Broncure which contains natural antibiotics from fermented herbs with oregano and sambong
- Nacalvit-C (NaAscorbate + CaAscorbate) and
- Biocure (doxycycline HCl 100 mg)

Hoping for some advice for the most immediate step we have to do.
We already emailed his vet again for an appointment in the next few days.

Thanks,
Melissa from Manila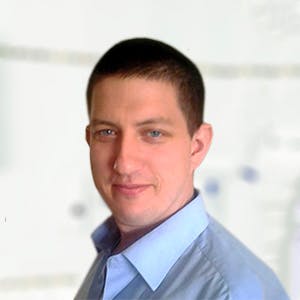 3320
Recommendations
Kidney function and red blood cells have an important relationship, the kidney secretes a hormone which stimulates red blood cell production; anisocytosis is where cells have a different size than normal or varying sizes. Cold agglutinin is a rare autoimmune disease which is more rare in a climate like Manila (Philippines I assume); in this case, I would be looking for consultation with a Specialist especially given the kidney values too. Supportive and symptomatic care is the best course of action which Snoopy is already receiving, I cannot think of anything else to add. Regards Dr Callum Turner DVM
Thank you very much for the advice. We'll proceed in looking for a specialist who can look into Snoopy's case further.
Add a comment to Snoopy's experience
Was this experience helpful?
Sponky
Mixed
8 Years
0 found helpful
Hi,
My 8 year old male dog (human years) licks his paws and gets a lot of ear infections. He is allergic to a number of things. I did a blood test on him yesterday the results stated that his crea is 3.1, his red blood cells is 18.7 and his white blood cells is 4.85. My vet is focusing on kidney failure. What is your diagnosis?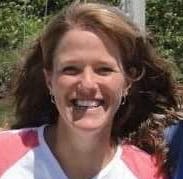 1611
Recommendations
Thank you for your question. I wish that I could give you a diagnosis with those few items, but I cannot. Without examining him, knowing what signs he is showing, and seeing the rest of his blood work, as well as knowing his history, there are too many unknowns. Is he 8 years old, or 1 year old? It is uncommon for a one year old dog to have kidney failure unless other factors are occurring. If you trust your veterinarian, they know your dog and the whole situation. If you are questioning the diagnosis, there is never any harm in getting a second opinion from a veterinarian who can look at him, look at his blood work, and ask you relevant questions to come up with a plan. I hope that he does well.
Add a comment to Sponky's experience
Was this experience helpful?
Tosha
Dachshund
11 Years
0 found helpful
We have an 11 year old Dachshund mix named Tosha. She started licking and chewing the tops of all of her paws about 2 months ago. Never done this before. We tried at home treatment (anti-anxiety chewies, bitter spray,etc.) and took her to our vet about 2 weeks ago. They gave her antibiotics for the infection. Her chewing/licking has decreased tremendously and her fur is starting to grow back. However, they did a bloodwork panel while we were there and her WBC count was extremely low. Her kidney level was slightly high also (normal range caps at 14 and she came in at 15). The vet is obviously concerned but said it may be the result of whatever infection has her licking her paws. We are going to retest blood. We also switched her food. She is eating/drinking normally and has no bowel/urine issues. Disposition is the same as well. Just looking for thoughts. Of course I hear low WBC and go straight to the worst case scenario.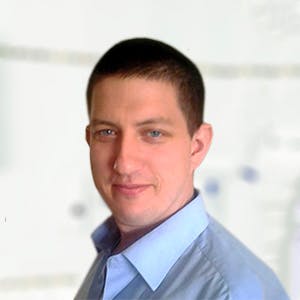 3320
Recommendations
There are a few different causes for low white blood cell counts and will also depend on which white blood cells are low; some infections, autoimmune disease, cancer, some medicines, toxicity among other causes. I understand you jumping to the worst case scenario, but until further testing is done I cannot give you any concrete advice on possible causes. Regards Dr Callum Turner DVM
I have an 11 year old shih tzu, 12.8lb with epitheliotropic cutaneous lymphoma. 7 days ago she did her first dose of Lomustine(17.5mg) and has been taking 5mg of Prednisone everyday since. Today I took her to our vet to do CBC count and her white blood cell count turned out very low. VWe are not sure if we should lower her 5mg Prednisone or not? How important is the Prednisone drug with the Lomustine for the treatment. Is it likely the Lomustine or Prednisone to cause the WBC drop?
Any advice would be fantastic! Thanks
I have a family of three golden retrievers from India now in Colombia. Mother had tick fever earlier. Now the kids show symptoms including sometimes running/ wet nose, sneezing, scratching head and face, rough and dry skin on toes, grabbing their legs, licking paws, heavy breathing making it difficult to sleep at night), changing sleeping postures and seats many times during night to feel comfortable, getting up very early and poking her nose to wake me up, often poking nose to seek attention during daytime, barking at slightest pretext, galloping her food instead of slowly eating it, unable to digest heavy food like cheese, too much saliva secretion, repeated action of mouth as if saliva has dried, repeated scratching all over body, less intake of water. The blood report says low white cells and high red cells and antibiotic prescription with Doxycycline. I fed them coconut yesterday which helped in sleep and other symptoms.

Should I make another tests or go with Doxycycline.

Sent from Yahoo Mail for iPhone


Show original message
Add a comment to Tosha's experience
Was this experience helpful?
j
Goldendoodle
18 Months
0 found helpful
Has Symptoms
low white blood count with left shift
18 month old goldendoodle, very healthy, had all shots, etc. Dog daycare reported some with kennel cough. Dog had occasional hack cough and vomited, then next morning was lethargic and had "snots" from nose and took to regular vet. He received antibiotic shot and left with course of antibiotics. 12 hours later in ER with listless dog, xrays and CBC indicate super low WBC with left shift, low blood sugar, 104.9 fever, sepsis and eyes looks like pin heads, so central nervous system attacked by sepsis. The dog died. ER Vet sent away swabs to see if Influenza might have started the chain of events so we will know that. Would necropsy (after freezing 2 days, it was friday night) help determine what happened? What attacked the White blood cells?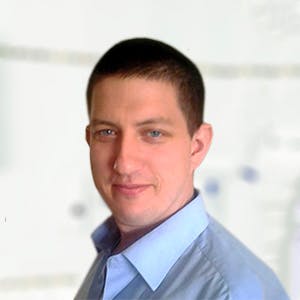 3320
Recommendations
A necropsy may be valuable, but if blood tests and bone marrow aspirates are taken the cells may have been damaged by the freezing process; freezing a body slowly by placing it in a freezer causes a slow freeze which can damage cells which is why many specimens which are frozen (think sperm) are done using liquid nitrogen because it is faster. Examination of the blood cells under a microscope may indicate a cause as inclusion bodies and other pathologies may be indicative of some infectious diseases. Regards Dr Callum Turner DVM
Add a comment to j's experience
Was this experience helpful?
Anna
Siberian Husky
8
0 found helpful
Not quite two weeks ago my husky was lethargic, had an occasional cough, and vomited a little. She had a fever of 105 and her white blood cell count was very low (I don't recall the numbers). The initial thought was Leukemia, but she later tested positive for the Ehrlichia antibodies. She was prescribed Metronixazole - 500 mgs per day for a week - and Doxycycline - 300 mg a day for three weeks. After about three days of the antibotics, she was feeling better and her white blood cell count improved. Now, one week since the last test, she seems to be back to her old self but her white blood cell count actually got a bit lower (though still not as bad as initially). Her vet doesn't believe her white blood cell count would have improved in the first place without chemotherapy if she had Leukemia, but she was also expecting continued improvement if it was Ehrlichiosis. Therefore, I'm just hoping you could give some insight as to the recovery in white blood cell counts for a dog with Ehrlichiosis.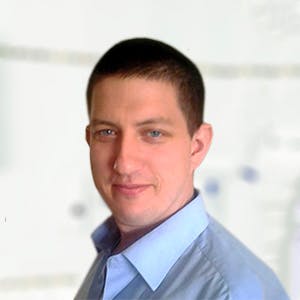 3320
Recommendations
Low blood cell counts (including white blood cells, red blood cells and platelets) are not uncommon in cases of ehrlichiosis, response to treatment may take some time and treatment is usually for six weeks or more. If your Veterinarian is suspecting leukemia, I would recommend that they perform cytology of the blood, aspirate of the bone marrow (if required) and x-ray of the thorax and abdomen (to rule out tumours). Regards Dr Callum Turner DVM
Add a comment to Anna's experience
Was this experience helpful?
Greta
Papillon
4 Years
0 found helpful
Has Symptoms
Walking in a circle to the right
Head favoring turning to the right.
Our Papillion is 4 years old. She has a low WBC, decreased appetite, not drinking much. She has been being treated for seizures for the last two months. She's on Zonisamide and has Valium for break through seizures. This morning, she had a period where she was whimpering and her left front leg would just collapse and she would drop to her left shoulder when you put her down. Now, once she gets her balance, she is able to walk. She also has been walking in circles to the right and her head favors turning to the right. Although that has lessened.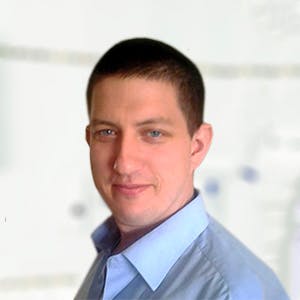 3320
Recommendations
Leukopenia (low white blood cell counts) are a rare side effect of zonisamide use in humans (see page 20 of the pdf link below under 'Hematologic and Lymphatic'); I couldn't find any in depth data about the use in dogs. Other causes of leukopenia are viral infection, some cancers, hereditary disorders, autoimmune diseases among other causes. With the new symptom of the left leg, it would be worth visiting your Veterinarian for another examination to make sure there are no other neurological problems with Greta. Regards Dr Callum Turner DVM
www.accessdata.fda.gov/drugsatfda_docs/label/2015/020789s021lbl.pdf
Add a comment to Greta's experience
Was this experience helpful?
Fin
Chow chow
3 Months
0 found helpful
My puppy (12 weeks) recently suffered from cocidia and extreme dehyrdation and was in the vet recovering for 2 weeks. Yesterday I noticed a few raised areas on his skin (one on his back, one on his leg, and one near his neck). These areas are circular and feel a little mushy to the touch and I was told that they will eventually "fall off" like dead skin- they are red like raw skin in the middle and have a ring around them. The way it was explained to me was that his immune system was so low while at the vet dealing with the before mentioned ailments that his white blood cell count dropped and the spots on him are a result of that and will just take time to heal. They did give him a shot of antibiotics to be on the safe side. Have you seen anything similar to this? I am having trouble finding any relevant information. He is eating and acting normal and is a chow-chow lab mix.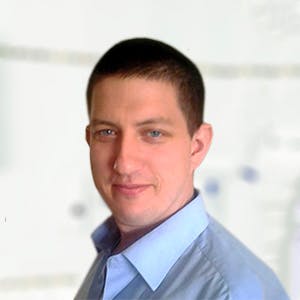 3320
Recommendations
There are numerous different conditions which may affect the skin, especially in immunocompromised animals. There are different types of skin lesions which may start small and as they grow the skin in the middle may become a blister or may dry out. As I haven't seen the lesion or felt it, I cannot comment on it. But a wait and see approach can be taken after the antibiotic shot to see if there is some improvement; you should see an improvement within a week. Regards Dr Callum Turner DVM
How can I email this to my son?
Add a comment to Fin's experience
Was this experience helpful?
Snowball
Shih Tzu
12 Years
1 found helpful
Epidermotropic lymphoma treated with chemotherapy pills dosage 25mg. First round went very well. Second dosage after couple days fever, lethargic, not eating. Rushed to emergency clinic determined high fever and low white blood cell count. Put on IV, steroids and drug for pain. At the clinic past couple nights and there for a couple more. Fever is gone, back to eating normal, clinically she's fine. Concern low white blood cell count no change.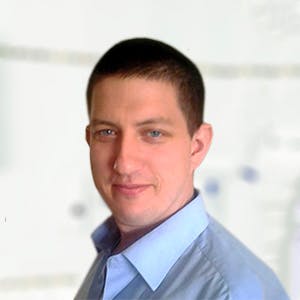 3320
Recommendations
There are many chemotherapy drugs; a common drug to be used in cases of epidermotropic lymphoma is lomustine. Lomustine, like all drugs, has side effects during and for a period after administration; one of the side effects is leucopenia (low white blood cell count) with around 40% of dogs still showing low levels of white blood cells seven days after the end of treatment. Other side effects of this drug are anaemia, low blood platelets, liver damage, kidney damage and lung damage as well as the general signs of vomiting, diarrhoea and loss of appetite during treatment. I would expect the levels of white blood cells in increase with time, regular monitoring will help chart the recovery. Regards Dr Callum Turner DVM
Full Recovery
Treatment Cost: $3,000.00
She Stayed at the emergency clinic for 5 nights where she was on IV. I believe she was also given Clavamox, Baytrill, Gabapentin and Perdisone. She has since been discharged. She's eating, no longer has a fever, her WBC is back to normal. She is going for a check up tomorrow to determine if she will be able to continue chemo. I forgot to mention that she was taking Lomustine. Note she's recovered from the effect of the chemo. We were also provided with the above pills for to take at home.
So sad for you. We are doing pallitive care with our German Shepherd with low white cell count and it's fine to say Snowball is at peace but the heart break for the family is much the same as loosing a child the old saying Doctors and Vets bury their mistakes.
He's only 5 years old and never thought we would lose him this early. He was so health and happy until he got the bacterial infection.
I wish I read this early, my beautiful furry baby passed away even after a whole week of drugs and fluids at the vet, he only started eating the night before he was realised to come home which I think he wasn't fully prepared to. 😭😭 our veterian is an asshole we called him 3 times the day after he came home he was vomiting and breathing heavily and he didn't call it an emergency. He only decided to give a bill then we called again and he then say I'll meet you there in half an hour. My boy died and I'm very upset. I think if he had a sense of urgency and know exactly what was needed he could have made a difference. I'm still heart broken but if you know a dog hasn't eaten on his own for 7 days straight then eat once after that, would you release home to come home without any emergence attempt if needed as a doctor ? 😭😭😭😭😭 this will never bring him back but I hope it will never happen to anyone else
Add a comment to Snowball's experience
Was this experience helpful?
Cooper
Maltese
4 Years
0 found helpful
My 4 year old Maltese mix has been diagnosed with immune mediated neutropenia after $2500 in doctors and tests. After many CBC's he has settled in at 6-9000 white cells. I have been told that the rabies vaccine is the only vaccine he will be able to take now.. I am very concerned about taking him to the Veterinarian's kennel when I need to go on a trip. What risks do you see in kenneling him? He is on Prednisone 5 mg every other day. He no longer has signs of any infection and no fever.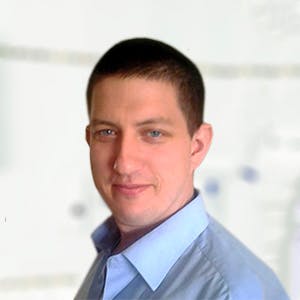 3320
Recommendations
The biggest risk in dogs with Immune-mediated Neutropenia is Parvovirus (as well as Kennel Cough and others); during kennelling dogs are kept in close proximity, sometimes with poor ventilation leading to spread of infectious diseases. Your Veterinarian should have isolation kennels for infected animals and animals with suppressed immune systems to prevent cross infection. I would recommend speaking with your Veterinarian regarding the facilities that they offer for dogs with suppressed immune systems during kennelling and also speak to other kennel providers in your area to compare. Regards Dr Callum Turner DVM
Yikes..neutrophils aren't antibodies! The information here is not correct!
Add a comment to Cooper's experience
Was this experience helpful?
Champ
Boston Terrier
8 Years
Continued of above champ was not able to be saved. I took him to vmy vet them UF vet emergency both places ran blood work. He had no white count. Creatine wouldn't register and BUN thru the roof. Can someone please explain no one can tell me why I lost my dog or why or how he got septic in just a day with no signs or symptoms
Champ
Boston Terrier
8 Years
There were no symptoms prior to the day. Completely normal acting.. playing... woke me up Thurs around 6am vomiting bile/Flem. Progressed thru the day to having some accidents in the house. Peeing couple loose stools. Vets office was closed. So I couldn't take him in. I suspected kidney stone when around 3rd accident there was just a lil blood in urine. But by night time my dog was not throwing up anymore that had passed just frequent urination.. that became more bloody and foul smelling. All in one day. All days prior he was completely normal .. showing no signs.. played normal.. ate normal.. drinking water.. I don't understand.