What is Bacterial Infection of the Skin?
Many species of bacteria normally reside on the skin of dogs without causing any symptoms. Infection develops when conditions create an environment where bacteria can proliferate. This could be a flea infestation, an allergic reaction, a wound, or an underlying disease that depletes the immune system. Many different types of bacteria may be involved, but the most common species associated with pyoderma in dogs is staphylococcus pseudintermedius. The name pyoderma comes from the Greek words for "pus" and "skin," so this term refers to any bacterial skin infection that exudes pus. Dogs often have red itchy patches of pustules that seep blood and purulent discharge when they break. Severe infections may develop into painful ulcerations and boils. Bacteria flourish in moist conditions, so many pyoderma infections are caused by another condition that adds oil and moisture to the skin. Symptoms are often found in the skin folds, or around areas of broken irritated skin. One-time infections are usually treatable with antibiotics, but some dogs may have recurrent symptoms due to an allergy or an endocrine imbalance like hypothyroidism or Cushing's disease. In this case, the underlying condition will also need to be treated. Recurrent infections can be more problematic, especially if they lead to the development of antibiotic resistant bacteria.
Dogs can develop an infection when normal bacteria in the skin proliferate excessively. Infected dogs can have areas of redness, rash-like pustules, and hair loss.
Book First Walk Free!
Symptoms of Bacterial Infection of the Skin in Dogs
Symptoms can range from mild irritation to severe and painful infection. See your veterinarian if you notice any of the following signs.
Pimple-like pustules on the skin
Dry patches of flaking skin
Itching
Crusted skin
Infected hair follicles
Alopecia (hair loss)
Hair standing on end
Seeping of blood or pus
Swelling or ulcerated skin
Odor
Types
Veterinarians use several different terms to define types of pyoderma.
Simple – a one-time response
Complex – infections that are recurrent or associated with an underlying disease
Focal – infection developing in a specific area
Generalized – covering the entire body
Superficial – infection of the epidermis (outer layer of the skin) and hair follicles
Deep – more severe infection involving the dermis (deeper layer of the skin)
Causes of Bacterial Infection of the Skin in Dogs
Pyoderma can be associated with many different conditions and veterinarians often struggle to find the exact cause. The following conditions are often related.
Flea infection
Allergic reaction
Any chronic form of dermatitis
Fungal or yeast infection (Malassezia)
Wound
Broken skin from scratching
Poor grooming
Endocrine imbalance that reduces lymphocyte counts like Cushing's disease (hyperadrenocorticism), and hypothyroidism
Hereditary (some dogs are more prone to developing infection)
Diagnosis of Bacterial Infection of the Skin in Dogs
The veterinarian will perform a complete physical examination. Symptoms of skin infection will suggest pyoderma. Blood and urine tests will help to determine the underlying cause. Cell cultures will be taken of the infected area and examined microscopically to determine what organisms are present. Malassezia fungal infections are commonly found concurrent with bacterial pyoderma. The veterinarian will also check for the presence other parasites. In some cases, the culture may be sent to a lab to analyze the bacteria's resistance to antibiotics and determine the best treatment.
The veterinarian will need to know your dog's medical history and current medications. If your dog is taking a steroid, or another medication that suppresses the immune system this is important since it will limit the effectiveness of an antibiotic. Any prior skin infections or treatment with antibiotics is also relevant.
Treatment of Bacterial Infection of the Skin in Dogs
Most dogs with pyoderma will be treated with an oral antibiotic as well as topical sprays and shampoos. Many different antibiotics may be prescribed. The veterinarian will choose the one that best fits your dog's infection. Antibiotic treatment will last from 3 to 6 weeks. Your dog will need to continue taking the medication at least a week after the symptoms of infection have been resolved in order to ensure that bacteria don't survive and develop resistance.
Your will need to bathe your dog with a medicated shampoo several times a week during treatment. Dogs with severe, deep, pyoderma may need to be shampooed daily. Your veterinarian may prescribe a shampoo containing benzoyl peroxide, chlorhexidine, or another antiseptic agent. A topical antibacterial ointment or spray will likely be prescribed also.
To avoid recurrence, treatment will also need to focus on the underlying cause. The veterinarian will prescribe medication to treat hypothyroidism or Cushing's disease. Different treatment could be needed depending on the cause of these conditions. If a food allergy is suspected, the veterinarian may recommend a diet change or suggest eliminating different foods to find the cause of the allergy. Treatment may also be needed for fungal infection, parasites, or fleas.
Recovery of Bacterial Infection of the Skin in Dogs
Pyoderma is not a life-threatening problem, but it can cause your dog a lot of pain and discomfort. Fortunately, most infections are treatable, and it is likely your dog will make a full recovery. Chronic and recurrent infections without a known cause can pose more of a problem. Regular bathing and grooming can help, as well as washing your dog's bedding frequently. Some dogs may need to follow a strict diet to avoid an allergic reaction. Others may need lifelong medication to treat an endocrine imbalance. If this is the case, frequent check-ups will be necessary so the veterinarian can monitor your dog's condition and adjust the dosage.
Bacterial Infection of the Skin Questions and Advice from Veterinary Professionals
Ziggy
Akita Inu
1 Year
2 found helpful
Has Symptoms
itching, bitting, red lesions
My dog suffered from MRSA 2 months back , we found the antibiotic to treat it and all went well and he was cured. He has been itching for a long time even after using anti-bacterial shampoos and making sure that he did not have any fleas. Each time i checked the areas he was itching i found nothing up until a few days ago i found something which looks similar to what he had before (MRSA) but much smaller or less intense. The problem is not just that one infected part, i found that he has been licking and itching his paws until one of them also become very red with little dots of blood. My question is, what is the likelihood of recurrent MRSA and what should be done ?
What home treatment can I do I cant afford to keep going to vets I not working
I was told that once they have had a strain of MRSA that it stays in bloodstream and can appear at any time if a lesion or issue appears.
Add a comment to Ziggy's experience
Was this experience helpful?
Jake
Pit Heeler
6 Years
1 found helpful
Has Symptoms
hair falling out, flaky skin,
severe skin bacteria. I noticed that along his spine near the tail was flaky and dry, hair unusually shedding, but we just moved, and were required to start him on heartworm and flea/tick meds which brought a severe allergic reaction requiring emer room. so i thought this was a side effect of his fever and swollen skin. I bought oatmeal shampoo after the bath, he was super "punky" and didnt want to play, eat. after 1 day he stopped walking (we had a vet appt next day) and would drag his back legs. Vet said severe skin bacteria. perscribed meds and instant improvement! but we are only on day 3 of meds, and his hair is falling out in handfuls. his skin is super sensitive. Doc said allergic reaction to meds flea/tick/heartworm ~ then the bath with the lite brushing just made it worse. hopefully this will help anyone going thru this. vs many head scratching moments on the parents trying to figure out what the heck is going one. the meds are very hard on some dogs..........the cure worse than the disease?
Add a comment to Jake's experience
Was this experience helpful?
Sushi
Staffordshire Bull Terrier
10 Years
0 found helpful
Sushi has had an infection on his paws for many months now. raw, blistery, sometimes bloody, and very persistent, we have been fighting the infection with various antibiotics, steroid shots (cytopoint), and apoquel, mostly at the same time. i just did the research on apoquel, and i immediately stopped the medication upon notifying the vet. it seems that nothing is working, so why continue with this particularly nasty and dangerous drug? i have started my own ointment of lavender oil and coconut oil. i have been told turmeric and manuka honey can also help. we did learn that this is a bacterial infection, and it is antibiotic-resistant to his PREVIOUS antibiotics. we found an antibiotic (Zeniquin) that battled the bacteria in a culture, but did not kill it. still raw and sore, Sushi's antibiotics run out soon, and we are out of ideas. he is not himself. would love some help! this is all following a small but malignant cancer removed at his ear this spring (as far as we can tell, it has not returned.) Sushi is almost 10 years old, a stafforshire bull terrier. we miss his crazy self. please respond if you have any ideas. thanks so much!
We are experiencing the exact same thing with our 13 year old beagle who had a cancerous tumor removed from her thyroid earlier this year. Did you figure out a solution for Sushi?
Add a comment to Sushi's experience
Was this experience helpful?
Sammy
Labrador Retriever
4 Years
1 found helpful
I took my 80 lb lab mix to the groomer. He went in for a bath and nail trim. They added a de-shedding service. Initially he seemed fine, but 24 hours later he wouldn't eat or drink anything, became lethargic and felt very hot to the touch. I brought him into the vet and the did a complete work up. The found his WBC count elevated and he had a fever over 105. The gave him medication and injected about 600 ml of fluid under his skin to help hydrate him and lower his temp. He obviously had an infection but they could locate the source, so he was put on a broad spectrum antibiotic. The next day his fevers started to improve, but he was still not quite himself and seemed to be in more pain. He would move or wimpier if you tried to touch his back or sides. It has now been a week and behavior wise he is back to normal, pain has improved, but he now seems to be more itchy... he also has irritated spots and healing sores/scabs all over his body and is loosing a lot more of his hair. I am assuming he got a skin infection at the groomers, hopefully he is on an appropriate antibiotic.
I'm dealing with a very similar situation now with my pup. He had gotten a bath and then 2 days later was lethargic, warm to the touch, not eating or drinking. Took him to the vet and he had 105 fever. Yelped anytime you tried to go near his neck or shoulders. They put him on an anti inflammatory and pain meds. Fast forward a couple days and he's back to his normal self however his back and neck are covered in these crazy sores/scabs. I took him to another vet where they shaved him and put ointment on. We're on day 2 of antibiotics and I pray it helps. They said he has deep pyoderma and unsure of how he could of gotten it. Did your pup recover after being on abx?
How much did it Cost to get you're Babies Blood work & WBC Count Tested ? & What Antibiotic Specifically was Prescribed ? I have a 7&1/2 yr 100ish.Pound Male Blue-Pit Who is highly allergic to Flea's & His symptom's are increasing persistently it has Become Horribly Awful.. He has Hair loss Skin abrasions Cuts Bites Huge Blister/Boil/knot's All over different area's Of his Body A wide Section of His back side (Above,Around/on,Under), his Upper (Inner/Outer) Thigh's, Armpit's,
Any area that Is Creased or folded & His paws are Sooo Bad God Awful looking & he is in excruciating Pain...
Add a comment to Sammy's experience
Was this experience helpful?
Zoey
Siberian Husky
14 Years
0 found helpful
Has Symptoms
Strong, bad odor, dull hair & loss
Several months ago, I noticed a horrible odor from my 14 yr old Siberian Huskie. Taking her to a vet for a bath two days in a row made no difference in smell. A week later, she was sprayed by a skunk, so back for another bath...Two months later, she still smells terrible, her coat is dull and she is losing hair on her tail. Taking her back to vet tomorrow for blood work testing for thyroid problem and for skin infection. If it is a skin infection, they plan to shave her (with a #7) about 1/2" all over. Everything I read recommends NOT to shave a Huskie...what do I do.
Add a comment to Zoey's experience
Was this experience helpful?
Rupert
French Bulldog
5 Months
0 found helpful
Has Symptoms
Occasional Pimple like bump
Rash on belly and under arms
Rupert is only 5months old he has been experiencing some rashes on his belly and underarms for awhile now. He will itch them a lot in the day and at night. We have took him to the vet they gave us allergy medicine for a week and it kinda did go away I also thought it was maybe allergic to plants so I have been pulling a lot up in my patio for him but now it's spreading again. He sometimes gets red eyes that water and nose that runs as well he from time to time gets little pimple like dot near his lower tummy and will have some kinda ya puss like liquid coming out of his area but I don't know if that's just because he's not fixed till next month. I'm very concerned.
Add a comment to Rupert's experience
Was this experience helpful?
Teddy
Shorkie Tzu
3 Years
0 found helpful
Has Symptoms
Scabby bleeding pussy painful
My Shortie Teddy had two spot on between his shoulders scabby dry patches . Took him to the vet they treated him went away week later two more spots came but these were weepy and red and flaky. We asked for a refill thinking it was the same issue but 8 more came and the meds didn't work any more . now he has 10 spots big and small of these patches that now bleed and have puss. We have given him baths 2 twice a week and now are changing his food. Currently waiting for the culture to come back for the results and he has to wear PJs now to protect form licking... Has anything like this happen to anyone and Can any Dr. on here advise the best shampoo or foods to help??
Add a comment to Teddy's experience
Was this experience helpful?
Kadin
German Shepherd
10 Years
1 found helpful
Has Symptoms
Weeping, hair loss, smell
My dog fought a bacterial infection of the skin on top of his rump. It quickly spread to about 2 1/2 inches across. It smelled horrible and caused him to itch constantly. He went to a very great Dr. in our area and received antibiotics. We tried several and nothing worked at all. The area stayed very moist (weeping a thick puss type fluid). In a few days the entire chunk of hair in that area fell in a clump. I hit the internet and read everything I could get my hands on. Believe me you owe it to your dog and yourself to get yourself educated. I immediately threw out his commercial dog food (one of the touted best) and started cooking real food for him. In five weeks all signs were gone and his hair was making a great recovery. That was two years ago. I cook for him every day (large dog so four meals a day). One caution, he will need more volume then he consumed before. I encourage you to have a blood test done to make sure you do not feed him any items he may be allergic to. Also realize there are many food items that are harmful to, and can even kill your dog like chocolate and tomatoes. My fellow eats a balanced diet which includes kale, spinach (both raw or cooked), apples, blueberries, carrots, sweet potatoes and brown rice with roasted chicken or baked fish. Never feed bones of any kind and no spices to include pepper. Love them like family? Then really feed them like family - my family never ate any dog food of any kind! All this may sound a bit daunting. However, you can cook in quantity and it soon becomes no big thing. It is soooooo well worth it.
Add a comment to Kadin's experience
Was this experience helpful?
Izzy
Wirehaired Vizsla
5 Years
0 found helpful
I noticed that Izzy wasn't quite herself and had started hiding her tail weirdly and licking it a lot. Checked it out and there was a soar patch so we cleaned it but overnight it got a lot worse. Got her to the vets the following morning and the vet said it was cellulitis, a bacterial infection in her tail probably caused by a very small cut that had got bacteria in it. She's now on antibiotics, pain relief and wash for her tail twice a day, She has also got a cone to stop the licking. Its not bleeding like it was, that seems to have calmed right down it is just darkening and still weapy in areas. I am just concerned as the skin is going black in some areas and I don't know if it's starting the healing process or if it's worsening.If it worsens they said there's a good chance she will have to have her tail amputated. So I really want to know what signs I need to look out for to tell if it is getting worse and if the darkened skin is a bad sign?
Add a comment to Izzy's experience
Was this experience helpful?
Bear
Red-nose Pit bull
1 1/2 yr
2 found helpful
My dog has developed blisters/boils in between his toes. They get about 1/2 the size of a dime, swollen and then break open and pus and bleed. I have been putting hydrogen peroxide and antibiotic ointment on them for about a week now but I am not seeing any change other than swelling and redness will subside for 6-7 hours and then we will repeat the process. I am on disability and other than making sure he has his shots every year I have limited income. Is there anything else I can do at home to help him?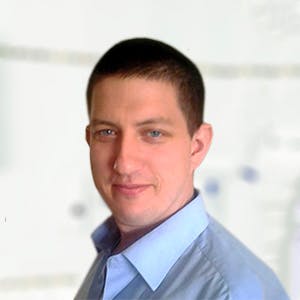 3320
Recommendations
Hydrogen peroxide may cause local capillary and tissue injury which may delay healing of wounds, bathing with dilute chlorhexidine two or three times per day would be better and the application of topical antibiotic ointments will help too; if you are noticing pus oozing from the lesions it may be best to get a course of antibiotics from your Veterinarian regardless of consultation cost to attack any infection from both sides. Regards Dr Callum Turner DVM
Thank you Dr. Turner, I will immediately discontinue use of hydrogen peroxide and schedule a visit with the vet! I appreciate your time!!
Add a comment to Bear's experience
Was this experience helpful?
Eve
Golden Lab Mix
5 Years
1 found helpful
Medication Used
Douxo Chlorohexidine Mousse
Zeniquin (Marbofloxacin) 100mg
My dog eve has been fighting pyoderma for almost 6 months. it started as redness of the skin then progressed to bumps, then pimples, and eventually forming sores as soon as the sores came about i thought this isn't a rash and took her to the vet. where i had a skin scraping done that came back negative, and a skin impression that came back negative as well. I was told to use Douxo Chlorohexidine Mousse and apply it everywhere the bumps/sores where every other day for 2 weeks. It only seemed to irritate it more. So we went back after 2 weeks ,and where prescribed cephalexin 500mg 2 caps every 12 hrs as well as predisone 10mg 1 tablet every 24 hrs. It seemed to start working and after 3 weeks it was gone. About a week after that the bumps appeared again ,and the process started over i took her to a different vet gave them all records they performed the tests again and without saying if they found anything or not Prescribed a very strong antibiotic, zeniquin 100mg 1 tab every 24 hrs for two weeks.It began to clear up and stayed clear for 2 weeks this time and i was giving her a bath today (With HexaChlor-K Shampoo) and saw that they were back again.
Do you have any advice on what i can do?
Anything at this point will help.
Thank-you.
Add a comment to Eve's experience
Was this experience helpful?
Bella
French Boston mix
3 Years
1 found helpful
My dog is a rescue, she was on oral antibiotics when I adopted her. As soon as they were finished the flakey dry dandruff appeared and her loss of her hair.
When I adopted her, her tail had no hair and everyone said it was due to other dogs biting her. Upon taking her to the vet who administered Convenia and medicated wipes. I am hoping she gets better and the treatment is successfull.
My question today, is this contagious to other dogs?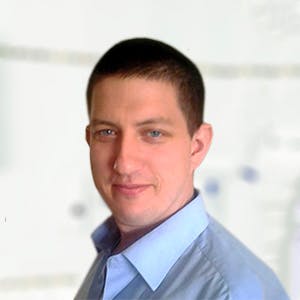 3320
Recommendations
It shouldn't be contagious to other dogs, but if they have any small wounds or a compromised immune system I wouldn't risk it. Other causes of flaky skin and hair loss can be parasitic mites, did your Veterinarian perform a skin scraping? Caution should always be taken with rescue dogs, especially when introducing them to an existing pack; but more people should be adopting rescue dogs. Regards Dr Callum Turner DVM
My White English Bull Terrier has been fighting pyoderma for 6 years of her 6 and a half year age. She has been on all kinds of antibiotics but neither worked. Soon as I stopped the pyoderma came back worse than before. So later on she has been on pulse treatment of Cephalexin for a couple of years (meaning 2 x 500 mg Cephalexin only for two days per week .. also known as weekend treatment) This has been working very well for her until January this year, when she had a major outbreak of pyoderma. We again tried several antibiotics of which none worked. So we went back to Cephalexin full time 7 days per week, 2 x 500mg per day. But as soon as we try to go back again to Pulse treatment of 2 days per week, the pyoderma comes severely back. Currently she is again on 7 days per week, 2 x 500 mg per day. Her wounds healed beautifully and I would like to wean her very slowly off 7 days per week to the 2 days per week schedule. Can you please tell me how I must go about doing this? My purpose for trying this is so that we dont stop abruptly from 7 days to 2 days but very slowly so that there is not sort of a dead stop, which may cause another outbreak. I have been told that longterm use of 7 days per week is safe, but then other information was that longterm use of Cephalexin could be harmful to the liver and kidneys. This Bully, Bianca, is like a child to me and I only want to do what is best for her under these circumstances. Many many thanks for reading my plea for help. Sincerely, Poppie Oosthuizen, Sout Africa.
Add a comment to Bella's experience
Was this experience helpful?
Lotus
Jack Russell Terrier
1 Year
0 found helpful
Has Symptoms
Itching, biting,shivering
My dogs has been on 3 different antibiotics now and her paws are just not getting any better she's also on a special flea medicine she's been on the same food for months now and has never had a reaction so I'm confused if it is a food allergy I'm going to buy medicated shampoo today iv tried an epsom salt bath iv tried essential oil peppermint I just can't find the root cause or understand why it's not going away they said it was bacteria sometimes at night when she sleeps she shivers I'm not sure if that's from her trying not to itch I'm just worried and stressed out about her she is a chiuhuah jack russel dashhound
Add a comment to Lotus's experience
Was this experience helpful?
Kellen
Scottish Terrier
10 Years
0 found helpful
Has Symptoms
Itchy- Scabs- Pimble/Pus?
Itchy Scabs Pimple Pus Missing hair
We have a Scottie that was supposed to have skin issues due to allergies. We have 3 other dogs and recently the others have shown up with itchy skin. (the dogs have been together for 18 months) The Scootie at times has hair missing and scabs related to being itchy. Today I noticed bumps, so with scabs on 2 of the other dogs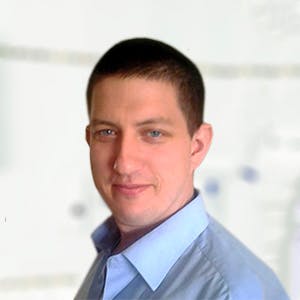 3320
Recommendations
Without examining Kellen or your other dogs I cannot determine or confirm whether any skin lesions are due to allergies, infections or another cause; if some of your other dogs are presenting with symptoms I would suggest visiting your Veterinarian with them sooner rather than later before the symptoms get more severe. Regards Dr Callum Turner DVM
Add a comment to Kellen's experience
Was this experience helpful?
Katie
Brittany (Spaniel)
12 Years
0 found helpful
Katie, a Brittany Spaniel, 12 years old was bitten by a rat on her elbow causing a swelling which burst. Although,this was treated by the vet with injections and antibiotics three times over several months, the infection seems to clear then it keeps reoccurring. She has kidney and liver problems so we are only using topical antibiotics now. But we are still keeping it clean and using the antibiotic ointment twice a day, it only clears temporarily. She is on a special white meat fresh diet with renal pellets and doing well now apart from this persistent infection.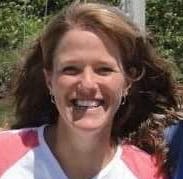 1611
Recommendations
Thank you for contacting us about Katie today. I'm sorry to hear that she is having this problem. It sounds like your veterinarian is treating the infection. Without knowing more about the situation, perhaps the wound needs to be cultured. If it is a resistant bacteria, it may appear to go away with antibiotic therapy and then come back because all the bacteria are not gone. I would be surprised if topical therapy will work for that wound, and suspect it will need oral medications. The culture tests specifically for which antibiotic will work on that bacteria present in the wound. You can talk with your veterinarian about having that test done, and if it appropriate at this time.
Add a comment to Katie's experience
Was this experience helpful?
Sydney
Min Pin
16 Years
0 found helpful
My dog has had skin infections in the past and has been treated with convenia injections along with shampoo. Is there a pill that can be used in place of the injection?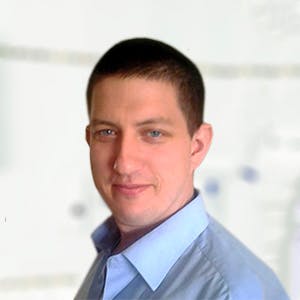 3320
Recommendations
There are many alternatives to a Convenia (cefovecin) injection, your Veterinarian will be able to prescribe a course of oral antibiotics instead of the injection. Regards Dr Callum Turner DVM
Add a comment to Sydney's experience
Was this experience helpful?
Vincent
Chihuahua
9 Months
0 found helpful
Has Symptoms
Dark patches of skin, sore on nose,
I have never had a chihuahua before. He was bright white when we got him. Over the past few months he has gotten small black spots on his groin and it has now covered most of his body. He bites on his penis and balls all the time now. He is loosing TONS of fur. He is a smooth hair chihuahua. He has a small rised pink bump just above his nose. His skin is pink and really warm. His face skin is starting to turn black. He looks skinny compared to a couple months ago. He likes to spend time outside in our garden.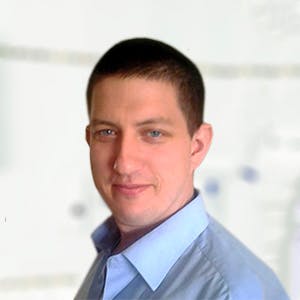 3320
Recommendations
A darkening of the skin like this may be a normal process or in some cases may be due to some different conditions including allergies, especially since there are many possible potential allergens in the garden; also fungal infections may also cause the skin colour to change. If Vincent is having a lot of irritation you should visit your Veterinarian for an examination and to review management options. Regards Dr Callum Turner DVM
Add a comment to Vincent's experience
Was this experience helpful?
Budders
cavichon ( rescued)
11 Years
0 found helpful
Has Symptoms
red skin, staph on skin, body heat,
My dog Budders has been dealing with Cushings for a couple years. I did not want to go to the Trilistane protocol in Vet community. Budders gets a percentage of raw meat daily ( chicken wings, duck and rabbit frozen that I thaw in medallions from specialty store)

and he eats " Fresh Pet" as a better alt to dry or canned. I also add some broccoli, flax , and chopped mushroom, kelp , rounded tsp org, unfilt. coconut oil. Interspersed are sardines, shrimp, and I am cooking some hamburger now with some garlic, mush, garlic, etc. I am also adding a little org psyllium husks.

He is a finicky eater, but the Cushings has greatly increased his normal weight. He now weighs about 26-27 lbs. and his normal weight is 17 to 20 max.

His body heat is cranked all the time with the excess cortisol, so he is red and sleep is especially hard for him. He is panting most of the time.

Budders has 2 liquid homeopathics I buy from Pet Wellbeing: the adrenal support and the Derma support. He is also on a Chinese herbs; Rehmannia 14 through a holistic vet, and a renal supplement powder that is full of adaptogens to mitigate cortisol etc: RX Renal ( dogs and cats)

The Elevated Cortisol, and lowered immune cause him to break out in Staph all over. This is miserable. I have been working to balance his system to keep the staph at bay.But the staph keeps returning and nothing turns it around but antibiotics.

I have tried daily Tee Tree oil spray: 1 cup to 7 drops, also tried coconut oil with 1 drop oregano and one drop tee tree oil. I am doing weekly baths with tee tree.

I have tried a medicated spray the vet sold me.

NOTHING is keeping the staph away. He did have a 2 month reprieve over the winter.

I am considering the CBD oil and would appreciate any other info you'd recommend.

Thanks, Rebecca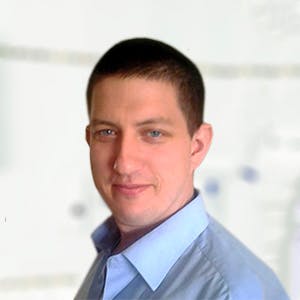 3320
Recommendations
There are many different alternative treatments for Cushing's, however due to the lack of peer reviewed scientific data on the subject I generally recommend sticking with allopathic treatment. However, I would recommend consulting a traditional Chinese veterinary medicine practitioner (see link below) for a consult and advice instead of the use of homeopathic treatments which have reliably failed scientific scrutiny. I cannot think of anything specific to recommend due to the lack of scientific data. Regards Dr Callum Turner DVM www.tcvm.com/Resources/FindaTCVMPractitioner.aspx
Add a comment to Budders's experience
Was this experience helpful?
MILO
German Shepherd
6 Months
1 found helpful
Has Symptoms
Scratching ,hair loss and red boils
Hello!
I have a six months old german shepherd. I think he has bacterial skin infection as he scratches a lot and also hair loss in one area recently. I did took him to the vet, he gave some oral medicines for about 20-25 days but my dog has no improvement and again some red boils have occurred on his body. Can you tell me what i can do now and also what caused this infection?
also my dog was bitten by a stray dog when he was around 3-4 months old. So is this because of that?
The tablets given by the doctor were walamox cv 375, prednisolone 5mg tablet and vermin 6. Please tell whether these tablets are good or not.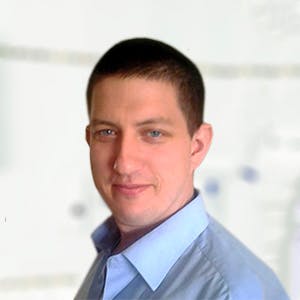 3320
Recommendations
Any bite from a dog, other animal, snake or insect may cause bacteria to be inoculated to the skin which may result in an infection; the medications your Veterinarian prescribed are pretty standard Walamox (amoxicillin/clavulanic acid - antibiotic), Vermin 6 (ivermectin - for parasites) and prednisolone (corticosteroid). Without examining Milo I cannot confirm whether there is an infection or not, however you should return to your Veterinarian for another examination to review treatment and possibly do a culture and sensitivity test if infection is suspected. Regards Dr Callum Turner DVM
Add a comment to MILO's experience
Was this experience helpful?
Buster
Bernese Mountain Dog
5 Years
-1 found helpful
Medication Used
he is on prednazone for lime
My grandparents have a Bernese Mountain Dog who was 150lbs (is now 130lbs) they live in a small house and he has very little room to run. He pees, poops, and lays on a small deck and for me this is the problem. It is hard to care for him. Walking him can be a problem since he can pull you to the ground easily because of his strength and weight. He is also a registered therapy dog. He has a bacterial infection all over his body. He only has hair on the top of his back and head. They have given a lot of money to vets. He has hypothyroid, and is on prednazone, because he has lime. This is what is thought to have caused the extreme rash on his outer body, his skin is red and sometimes he bites himself or tries to scratch it until he bleeds. They have been scratching too for weeks, and they have been exhausting other options. They do not want to put him to sleep, but they are at a loss for what to do, that will solve the problem, the root of the problem. Thank you.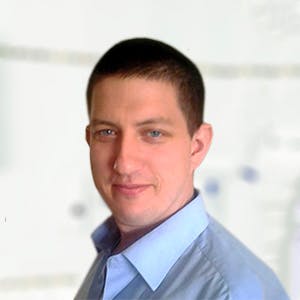 3320
Recommendations
Without examining Buster it is difficult to determine the specific underlying cause which may include infections, parasites, allergies, hormonal conditions, chemical irritation, poisoning among other causes; I cannot really recommend any course of treatment without knowing an underlying cause. It would be ideal to visit a Veterinarian again for an examination to help narrow in on an underlying cause. Regards Dr Callum Turner DVM www.dogingtonpost.com/need-help-with-vet-bills-or-pet-food-there-are-resources-available/
Add a comment to Buster's experience
Was this experience helpful?
Harley
Australian Shepherd
8 Years
0 found helpful
My dog suffers from skin infections constantly. This is the worse he has been. We all ready had him tested for allergies and he is allergic to every grass known to man kind. Even the vet is at a lose referring me to a dog dermatologist he is a beagle/Austrian Sheppard mix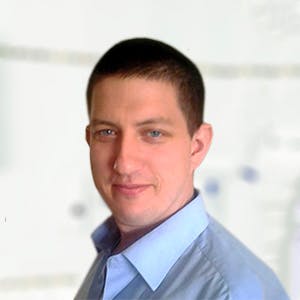 3320
Recommendations
Skin infections are common in dogs with chronic allergies, it would be worth visiting a Dermatologist in a case like this for a specialised opinion. It is difficult to control grass allergies, especially if you have a garden or acreage since antihistamines only do so much. There is nothing I can recommend apart from keep Harley away from grass and visit the Dermatologist. Regards Dr Callum Turner DVM
Add a comment to Harley's experience
Was this experience helpful?
Beau
Springer
9 Years
0 found helpful
Sorry to bother you again. I think that Beau may have cuterebra. It sure seems to fit the location. All in the neck areas (around 4 eruptions) and one a little lower. Yes especially one with like (the largest one) appearing to have like a center but was treated/evaluated right away with the antibiotic. Would it be possible ? and would valbazen be an option. I would not know how long and if repeat would be needed?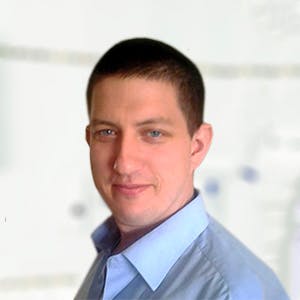 3320
Recommendations
Cuterebra, maggots or botflies would need to be removed by your Veterinarian since a ruptured or dying larvae may cause a severe reaction; if you are suspecting cuterebra, you should discuss this with your Veterinarian so that they can look in more detail. I cannot recommend the use of any specific product without examining Beau and knowing the treatment he is currently taking. Regards Dr Callum Turner DVM https://wagwalking.com/condition/botflies-maggots
Yes he was seen this morning. Running Lab work and cuterebra is possibly next . May have an ongoing small infection. Yes the vet stated that she has had one case of a dead larvae being under the skin. (Beau was put on antibiotics very soon after the sores popped up all in neck area and one on trunk. She did note that the one sore was different and that is the one that oozed the most and had a horrific smell too. If you wish a update let me know. Thanks
Add a comment to Beau's experience
Was this experience helpful?
Beau
Springer
9 Years
0 found helpful
Has Symptoms
neck skin irritation/itch
Thank you for your response. The bacteria was extracted from a sore and evaluated for which antibiotic would work at North Dakota State University.SO it appears to be MSSP I think.
Are you saying that it is possible that the test used may not be not enough and another test would be recommended. I do not know if it was checked for gram neg bacteria or if the test used would identify that. Actually I was thinking maybe a parasite treatment may be helpful as staph also has a form of parasite. What do you think ?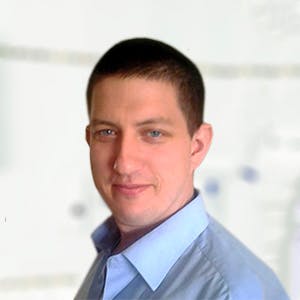 3320
Recommendations
The culture and sensitivity test performed would be the correct test to identify the bacteria and to determine the most suitable antibiotic for treatment; no further parasite treatment would be required apart from the regular worming, flea and tick prevention which should be part of a normal preventative routine. Regards Dr Callum Turner DVM http://veterinarymedicine.dvm360.com/managing-mrsa-mrsp-and-mrss-dermatologic-infections-pets
Add a comment to Beau's experience
Was this experience helpful?
Beau
Welsch Springer Spaniel
9 Years
0 found helpful
Has Symptoms
Rolling in snow to cool skin
Dog testing pos for Lyme but ok after further lab/able to fight it off. Several months later got badly bitten. Several months after got staph pseudintermedius (bacteria tested) and treated with Cephalexin 500 mg for 21 days. After that has frequent episodes of rolling in the snow, appearing to have itchy skin where the sores (form of warts type bump) were. Several on neck area an 1 or 2 on upper back. Could this be a parasite too. ALso continues to needing to go outside 1x at night time which is also unusual for him, either rolling or voiding, at times does both. The need to void was also present at the start of the infection that he was treated for. Now hard to tell if voiding or rolling is the main issue. I still feel it is related to the Lyme. I must also add I have a chronic c pneumonia from staph infection. Dog got diagnosed with Lyme about 6 months after a rash on my leg 6 months after starting my own treatment. Yes there is a connection !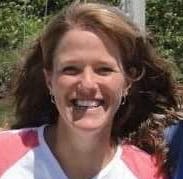 1611
Recommendations
Thank you for your email. it is unlikely that your infection and beau's infections are related. Beau may need to have a bacterial culture to rule out a resistant infection. Without seeing him or knoning more about his situation, it is hard for me to comment, but you can discuss with your veterinarian whether that might be a logica next step.
Add a comment to Beau's experience
Was this experience helpful?
Bleu
Corgi Shiba Inu Mix
4 Years
0 found helpful
Hello, my dog bleu has also seemed to have issues with her skin. The vet said that she has allergies and now she is on a prescribed diet. But now her skin issues seem a lot more severe. I have to keep a cone on her 24/7 otherwise she will chew her skin until the hair is pulled out and she is bleeding. The other day I let her sleep without the cone and she tore up her thighs, and the wounds seemed to oozing some time of pus of mucus. I have been bathing her every other day with an antiseptic wash. What is even more concerning is that she has lost a lot of weight, maybe 10 pounds, and she doesn't seem to be interested in her food. Today I added some chicken to her kibble and she finally ate. What can I do to calm the itch and get her to heal up?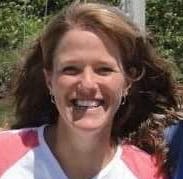 1611
Recommendations
Thank you for your email. Bleu may need more intensive care than just a diet change. Usually, when dogs scratch at their skin, they create an infection, and typically need to be on antibiotics, for 2-4 weeks. There are many effective allergy medications, Apoquel is one of them that might help her. Your veterinarian will be able to help you with these medications, and she sounds like she needs a recheck appointment, or a second opinion to help resolve her issues. Skin problems can be frustrating, and often require frequent communications between you and your veterinarian until a solution is found.
Add a comment to Bleu's experience
Was this experience helpful?
Dashia
American Bulldog
7 Years
1 found helpful
Our American Bully is the heart and soul of our family. She started out with a few bumps on the inside of her leg that was a little concerning to us. Within two days we noticed a decrease in activity and lumps under her hair. She looked as if she had aged over night. We took her to the first vet, which diagnosed her with an inflammation of the skin. She was given a steroid shot, steroid pills and a antibiotic. We continued to give her the medication twice a day for a week but then noticed she was loosing her hair and wasn't getting any better, in fact she looked much worse and scabs were forming all over her body. This was more than we could take. We felt in our hearts that something was wrong and something had to bed done because not only was she loosing her hair and her body was covered with scabs from her ears to her toes but she was shaking persistently. We had tried Vaseline, baths, medication, vitamin E, fish oil in her food and just about anything we could think of to help her. We took her back to the same vet whom agreed that the medication was not helping and prescribed a different antibiotic and medicated shampoo to help. The centenarian also sent a referral to a dermatologist so they could see her because this was the worse case she had ever seen. We set up an appointment but the soonest they could take her in was 3.5 weeks from now. We tried the other antibiotic and shampoo for a couple of days but again, nothing was helping and her hair was falling out in thick patches. Every where she laid, walked and rubbed up against was dry skin, chunks of hair and a smell that was unbearable. We all know that she couldnt help it but it was difficult to even cuddle her because we felt like we were conflicting more pain with all of her scabs. She is just miserable and we hate to see her in so much pain. We again decided to take her to see another vetenairian to get another opinion. With a skin scraping and blood work we discovered that her white blood cells were high but her liver and other organs are fine. He told us that with the skin scrape that it wasn't caused by mites or anything of that nature. He said that it was a fungal infection and with my husband, the vet and myself's input. We felt it safe to determine that we needed to stop the steroids and In addition to keeping her on the antibiotic and washing her with the shampoo, we would add an antifungal medication to help. My husband and I also changed her food to a more expensive brand of food (diamond) to which we had heard nothing but good gestures from others. It's been 3 days since I've put her on the antifungal and with a good cleaning by the hubby, he was able to soak and wash all the scabs off of her. I don't see much of a progress but I feel better about this decision with hopes that this will bring our sweet baby back to health. We have also been giving her 3 Benadryls a day since the 2nd visit to the vet. I am still keeping her appointment to see the dermatologist but we are hoping to see a huge improvement before then but I don't want her to be miserable for the next 3 weeks. Has anyone ever experienced this with their fur baby and how long was the recovery? Anything anyone can recomend? She is more than a pet, she is our family. Thanks.

The Peytons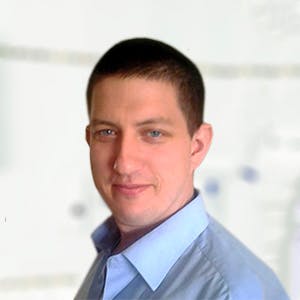 3320
Recommendations
In the past I've seen severe skin issues with puppies due to autoimmune disease but nothing this bad as you've described in an adult dog; however it has been three days since you've changed diet and medication which is very early days especially given how severe the skin issue is. I agree you should still visit a Dermatologist as soon as you are able but in the meantime a skin biopsy sent for histopathology may help to indicate an underlying cause for the condition by checking the types of cells present etc… I cannot add anything further for you to do apart from follow the treatment plan laid out by your second Veterinarian and monitor for improvement. Regards Dr Callum Turner DVM
Add a comment to Dashia's experience
Was this experience helpful?
Pid
chihuahua mix
5 Years
1 found helpful
Pid had what I thought was just a skin tag on her ear. It was a little black bump about 3-4mm in diameter. She has had it forever and it hasn't grown in size. Today I was feeling it and it popped like a pimple. White "cottage cheese" like pus with black flakes came out. It didn't bother her, hurt her, or seem to effect her at all. I washed the ear and she is her same happy self. Was this just a pimple that was waiting to pop, or should I be concerned it is something more serious? She hasn't been bothered by it and it didn't seem to hurt her in any way when I felt it.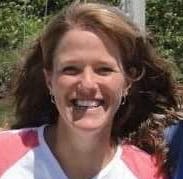 1611
Recommendations
Thank you for your email. If the area resolves, and doesn't recur, it may just have been an infected hair follicle. If the area is inflamed, or infected, or she is bothering with it, or it is spreading, Pid should be seen by her veterinarian.
Add a comment to Pid's experience
Was this experience helpful?
Pisco
Peruvian Inca Orchid
3 Years
0 found helpful
Has Symptoms
round lesions depigmentation
I own a 3 year old Peruvian Inca Orchid. She continues to get these white round circles on her gray skin, that morph into large patches of her losing her pigment. I have been to Animal Dermatologist, vets, specialist, and no one can figure out the underlying etiology of why this keep reoccurring. A recent culture indicated a methicillin resistant staphylococcal species. The vet does not fully buy into it being Staph as it keep reoccurring, and neither myself nor my other dog has contracted it. It goes away when she take Prednisone and antibiotics, but then comes back. It is the loss or pigment that is strange. What can this underlying issue be that is causing the reoccurrence?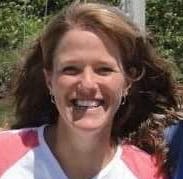 1611
Recommendations
Thank you for your email. Without examining Pisco or knowing more about her health status, I do not know what might be causing the reoccurrence of this condition. Bacterial infections, allergies, and immune conditions tend to respond to prednisone and antibiotics, so it may be one of those conditions that are causing her signs. It would be best to follow up with your veterinarian to determine what is causing this, and if they haven't biopsied her skin, that might be a good idea. I hope that all works well for her.
You might want to have allergy tests done for food. I was in a similar situation, 4 different courses of antibiotics for more poor boy, medicated shampoos etc.... I changed his diet, got him off chicken and started treating with CBD oil (hemp oil) he made a full recovery and grew all his hair back.
Hello Dr. King. We have biopsied her skin and done quite a few skin scrapes. I am at a point where my vet and the animal dermatologist cannot figure out the underlying cause. Where do I go from here in terms of finding a specialist or even a top Veterinary School who would assess her case? The circles are round, they look like ringworm but are not ringworm. I am afraid with the continued prescriptions of antibiotics and prednisone that they are no longer effective. I would love to be able to share photos of her skin and the latest report with you and your staff if possible. Thank you!
Add a comment to Pisco's experience
Was this experience helpful?
Bogart
French Bulldog
6 Years
0 found helpful
My 6 year old French Bulldog has started getting reoccurring fungal infections on his hind end and now a back leg. Always pop up in what seems one day, scab like formation pushes hair away from skin, underneath is a layer of pus, skin is inflamed and follicular are larger than should be. This makes 4 occurrences, we see our vet who has tried oral and topical antibiotics as well as fungal shampoo. Nothing in his environment has changed to cause this issue, and the vet ruled out Cushings.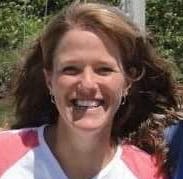 1611
Recommendations
Thank you for your email. Without examining him, or seeing what his test results are, I have a hard time commenting on what might be going on with him. If he has a recurring fungal infection, and it has been confirmed as such, oral fungal medications are available through your veterinarian. The next step maybe a biopsy to see if there is an underlying problem. It would be best to follow up with your veterinarian , as they have seen Bogart and know more about the details of his situation. I hope that everything goes well with him.
Add a comment to Bogart's experience
Was this experience helpful?
Laszlo
Vizsla
1 Year
1 found helpful
I have a 1-yr-old male Vizsla. This morning I went to pet him around his head when I got him up and he yelped, then I noticed his right ear was swollen. I inspected it under light and noticed a tiny wound at the outer edge (~2 mm). We are snowed in, so while I was shoveling and he went to the other side of the yard to potty, it looked like he might have had some diarrhea. When I called him inside and re-inspected his ear, I saw several spots of pus leaking out of the skin on the outer part of his ear. I wiped it gently (he's in noticeable pain) with isopropanol, but now don't know what to do. We have expired Doxycycline in the freezer (my husband is a medic), and I likely won't be able to get to a vet for another day or two due to the snow storm. What do you suggest?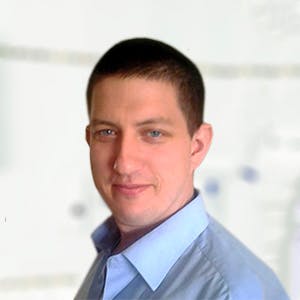 3320
Recommendations
Never give a dog any antibiotics or any other prescription medications which are expired or not specifically prescribed to them by a Veterinarian, I cannot tell you to give anything requiring a prescription because I haven't examined him. However, in the meantime until you can see your Veterinarian you should ensure that the ear is cleaned regularly two to three times per day with any pus being removed and you can apply an antibiotic ointment like Neosporin. Regards Dr Callum Turner DVM
I appreciate the reply, Dr. Turner. Thanks to 4-wheel drive on my husband's Jeep (he's deployed - military), my father-in-law and I got Laszlo to the hospital. No formal diagnosis, just 10 days' worth of antibiotics and Vetprofen for the pain. The vet did say not to clean the weeping 'wounds', which I thought rather odd. Half his outer ear was crust this morning. I followed your advice and at least used a warm cloth rinsed with his medicated shampoo to gently clean it. Some chunks came off, along with hair. I hope the patches grow back, but he does seem to have more energy than yesterday and the swelling is down. The only thing that can't be fixed at the moment is that he's pretty gassy!
Add a comment to Laszlo's experience
Was this experience helpful?
Bailey
Mix
5 Months
0 found helpful
I rescued a puppy at about 12 weeks. She is now a small/medium dog 20 lbs at about 5 months old. When we adopted Bailey she had just been neutered the day before we followed all of the steps and everything seemed to be doing well. Then I noticed a bump on the incision of where she was neutered. That was all at about 14 weeks. That grew into a large pimple like thing and then spread to more and more over time. She now has pimples on her stomach, and beginning to get a couple on one of her legs and paw. She has also begun to lose hair on those same areas. We have been to the vet four times, tried two different antibiotic pills and injections, wipes, different medicated shampoos, change of food, steroids, heart wormer, and countless other things I know I have forgotten, not to mentioned spent well over 1000. She does not seem bothered by this rash but it is very upsetting to watch it continue to spread. Really looking for help to try and deal with this and get Bailey better!! thank you so much!!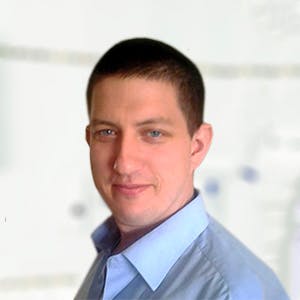 3320
Recommendations
At this point, if two antibiotics have not been successful you should visit your Veterinarian for a culture and sensitivity test to determine whether or not there is an infection and to see which antibiotic is most appropriate for it; also a biopsy of a bump with some surrounding skin may also be useful to determine what type of process is occurring there (by looking at the types and number of cells present to indicate inflammation, infection etc…). Regards Dr Callum Turner DVM
Add a comment to Bailey's experience
Was this experience helpful?
B.B.
Bulldog mix
8 Years
1 found helpful
My dog has been having recurring skin infections for over a year. She is an 8 y.o. small stature, Boston terrier/bulldog/cattle dog mix but weighs 40 lbs. she's very round. A dermatologist tested for Cushings and Hypothyroidism but both were negative. The lesions initially appear around her eyes, nose, and bum. It then spreads to the rest of her body. Her skin is dry and flakey but she does not itch. She does spin in circles to rub her bottom and she'll rub her eyes. The hair at the areas where the vet shaved to clean the spots has yet to grow back- a year later. Her diet has been changed 4 different times with no results (currently on a vegan diet for 4 months.) food and water is accessible 24/7 and she does not excessively drink, urinate or eat (maybe a half cup of food a day which would seem odd for her weight.) She is on her 4th round of 56 pills of Cephalexin which takes care of the infection but it comes back again. Our vet suggested a second opinion with another dermatologist (we already got a 2nd opinion from a vet and he said our dog has the appearance of Cushing's but a 2nd test was also negative) to see if our vet or original dermatologist is missing something. Any ideas?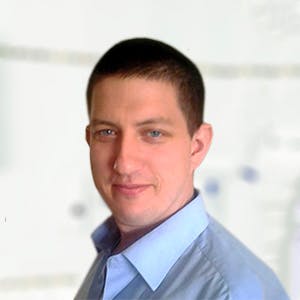 3320
Recommendations
The number of rounds of cephalexin is concerning (I worry about resistance), has a culture and sensitivity test been done? It is difficult to say what the specific underlying cause is and the usual suspects like Cushing's have been ruled out (twice) with blood tests. At this stage I would recommend visiting another Dermatologist or submit all medical records to PetRays for a second opinion on this case since it seems the usual approach and treatment isn't getting anywhere. Regards Dr Callum Turner DVM http://petrays.com/specialists/dermatology/
I'm not sure that she had a sensitivity or culture test. I can get her medical records submitted. Thank you!
Add a comment to B.B.'s experience
Was this experience helpful?
Dixie
Husky
12 Years
0 found helpful
My dog has had a infection for months, and has been eating the infection. Every night I peel of the infection (making sure to wash my hands after). She is clumsy and paranoid. The patches of infection get red after, and she smells horrible. She barks in the middle of the night for no reason, and wakes up the family members. My dogs breed is unknown.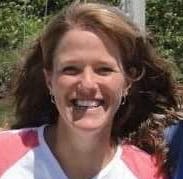 1611
Recommendations
Thank you for contacting us about Dixie - I'm not sure if you have contacted your veterinarian or not, but you should, if you haven't. Her skin infection may be able to be treated with antibiotics, or your vet will be able to determine if it is more than an infection. Unhealthy skin has a foul odor, but that should resolve once her skin is healthier. Some dogs start to show signs of cognitive dysfunction as they get older, and there are medications that can help with that, as well. Please book an appointment for her as soon as possible with your veterinarian, you should be able to get some relief for both her, and for you.
Oh and also she has infection in the armpits, in next to the ear and under the mouth. On the inside of her ears and the side of her body is covered in infection
Add a comment to Dixie's experience
Was this experience helpful?
Sasha
Husky Golden Retriever
3 Years
0 found helpful
Our dog seems to have an infection in both her ears and skin. The ears have come back multiple times, but the skin and chewing is new. She is itchy. And the ears smell terrible.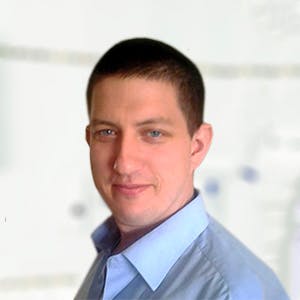 3320
Recommendations
If there is a recurrent infection of the ears, you should continue to treat with an effective ear cleaning product and drops; however if there is chewing of the skin there may be an allergic component which may need to be considered. But you should treat the ear infection and bathe Sasha regularly with a medicated shampoo; if you have been using over the counter products for the ears, it may be time to get something stronger prescribed by your Veterinarian. Regards Dr Callum Turner DVM
Add a comment to Sasha's experience
Was this experience helpful?
Ruby
Golden Retreiver
12 Months
0 found helpful
Hi,
We have been treating my dogs skin infection for about a month now w antibiotics and something for the itch. She first presented with lots of bitting , scratching and licking of her back, hind legs and paws. We noticed what looked like patches brown flakey crust on her back. We took her to the vet and she assumed it was seasonal allergies and made the following prescriptions. It went away but came right back within a few days of completing the antibiotics. We are now at the end of our second round of meds. We switched her food, vet recommended a fish only protein based off what her current food was (chicken and duck), this made her vomit all the time so we put her back on the other food. her mood has gone down, she won't jump up on the bed anymore (she tries but fails), and I've noticed a small bump on her back that seems to be weeping, she has also lost lots of hair on her back. We are planning to wait a week after her last pill to see if anything changes.
Please help!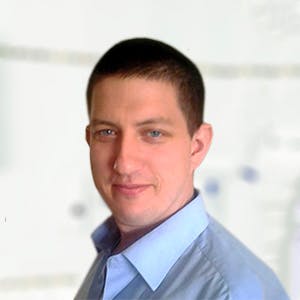 3320
Recommendations
Skin infections can be difficult and tricky to treat, you should discuss with your Veterinarian about culture and sensitivity testing to determine which antibiotic would be most suitable to treat the infection. You should continue the current treatment until it is finished, but I believe that culture and sensitivity testing should be your next step if there is no success with the current treatment being given. The bump on the back should be bathed with a dilute antiseptic and bring it to your Veterinarian's attention at your next visit. Regards Dr Callum Turner DVM
Add a comment to Ruby's experience
Was this experience helpful?
Timi
Shih-Tzu
10 Years
0 found helpful
My dog has a skin bacteria that's on his neck, I took him to the vet and he got some pills but they didn't get rid of the bacteria. His skin on the neck is harder and not as soft as the rest of the body. He constantly itches it and when he does little bits of dead skin fall of.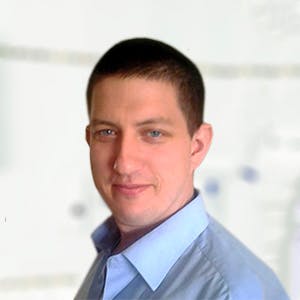 3320
Recommendations
If there has been no improvement in the infection, culture and sensitivity may be required to identify a more suitable antibiotic; if there is dead skin, the area may need to be debrided to remove any dead skin. Hardening of the skin isn't uncommon and may change colour and turn into an elephant skin appearance, the best treatment is to treat the underlying cause. Regards Dr Callum Turner DVM
Add a comment to Timi's experience
Was this experience helpful?
Macy
Labador
4 Years
0 found helpful
Hello my black lab started out with a little bump between her left back paw and didn't want to put any weight on it. Then she hid under the bed chewing at her paw which caused a terrible open wound So we decided to take her to the vet they said it was a bacterial infection prescribed her Cipro and vetaprofen it's been 8 days and she still won't use her leg is this normal?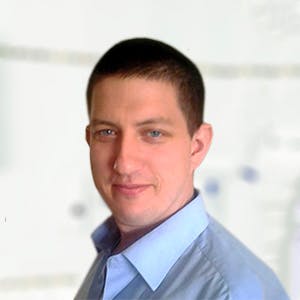 3320
Recommendations
Eight days is a long time and we should be seeing some improvement but the severity of the biting and injury may mean that the paw is still tender. If Macy is still not using the leg and you haven't seen any improvement you should revisit your Veterinarian for an examination. Regards Dr Callum Turner DVM
Add a comment to Macy's experience
Was this experience helpful?
Halo
Labrador Retriever
10 Years
0 found helpful
My 10 year old lab has never had skin issues. She recently got over an ear infection, and now only on one side of her body she has scaly bumps. No pus, just lots of sores. I shaved that side, and am cleaning with povidone iodine. What else can I do?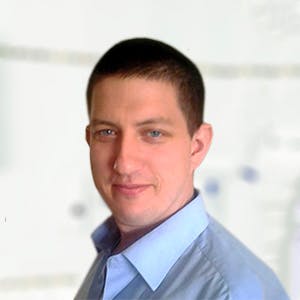 3320
Recommendations
It sounds like it may be either a contact allergy (just being on the one side) or a localised skin infection; it would be good to bathe Halo with a sensitive shampoo and to give Benadryl at 1mg/lb up to three times per day to see if there is any improvement in case of an allergy. Also, infections (bacterial or fungal) are a possibility and may require systemic antibiotics; it is just a case of keeping a close eye on Halo but if you are seeing no improvement visit your Veterinarian. Regards Dr Callum Turner DVM
Add a comment to Halo's experience
Was this experience helpful?
Alphonse
Giant alaskan malamute
3 Months
0 found helpful
I got my puppy alaskan malamute with a tail infection and he has no fur on his tail. He also has crusting on his ears. After two weeks on antibiotics and applying antifungal mouse on his tail, it's starting to grow back VERY slowly. Most of his tail is still bald and the vet says it's still looking bad. He is 3 months old and his ears has hair loss on both with red patches where the hair should be. The vet took a skin scraping and he tested negative for "MANGE". The vet thinks it could be ring worm, he's had no signs of ring worm patches. But the scabbing patches on his ears are also start to show up on the bridge of his nose. I'm very worried and the vet prescribed fungal shampoo but I really don't think it's ring worm and I have a feeling the fungal shampoo is not going to help.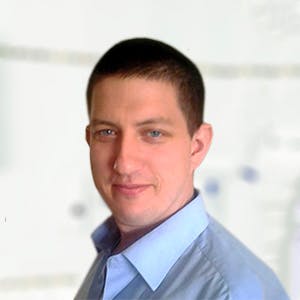 3320
Recommendations
There are a few causes for hair loss of the tail and the ears which may include mange, fungal infections, bacterial infections, autoimmune disease, allergies, hormonal conditions (Cushing's), vasculitis among other causes; without examining Alphonse, it is difficult to get an idea of what is going on. A skin biopsy may be a useful diagnostic aid to help see what is going on if it is sent for histopathology which may point in a direction of an underlying cause. Regards Dr Callum Turner DVM
Add a comment to Alphonse's experience
Was this experience helpful?
Winter
German Shepherd
5 Years
1 found helpful
Found a wound on my German Shepard and trimmed away the hair as it was crusted w puss and blood. Washed and kept clean and after a few days it healed but now the infection has moved to her lower area of her neck. No vet in our rural town and closest one that is even open on Monday is 100 plus miles away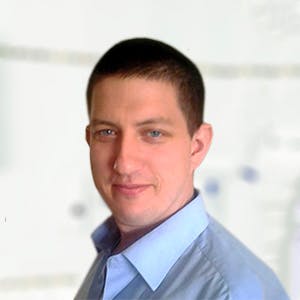 3320
Recommendations
Most likely Winter requires systemic antibiotics which would need to be prescribed by a Veterinarian regardless of distance; I cannot prescribe any prescription medicines without examining an animal first. It is important to flush out any wound you find and keep the area clean, topical ointments will only go so far and a course of antibiotics most likely is required. Regards Dr Callum Turner DVM
Add a comment to Winter's experience
Was this experience helpful?
Magic polar bear
Miniature Australian Shepherd
4 Years
0 found helpful
I have a 4 year old Aussie. He has been in a cone for over a year to "chronic yeast infections" his skin is dry and he smell terrible. He is so tichy that he will chew himself until he bleeds. We constantly find him scratching on anything and everything. There are small red bumps some look like open sores some pustules. He's been on antibiotics more then I can count, rounds of steroids which really seem to help for the 2 weeks we are on them. The itching shots apoquel I believe it's called. anti fungal sprays and shampoos. We've tried grain free diets, sea food diets, hydrolyzed diets. Coconut oil, probiotics and the list goes on. His current regimen of meds are Prozac, difulcan and strong antihistamine. I at a complete loss and my dog is miserable. Please help!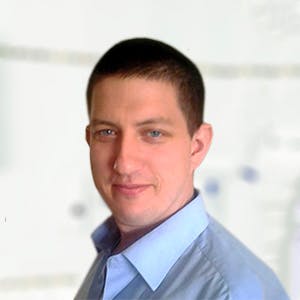 3320
Recommendations
Some infections can be a nightmare and seem like a never ending losing battle and living with a cone everyday for over a year isn't anything a dog or owner should endure. It seems like various different approaches have been attempted and exhausted; it this stage all I can do is refer you to a Dermatologist to see their take on the symptoms. Given that Magic Polar Bear responds to steroids, it may be that there is an autoimmune element to the condition but I don't want to speculate; it may be worth trying unconventional treatments like turmeric or chinese medicine to see if there is any improvement from there. Regards Dr Callum Turner DVM https://wagwalking.com/wellness/benefits-of-turmeric-for-your-dog www.tcvm.com/Resources/FindaTCVMPractitioner.aspx
Add a comment to Magic polar bear's experience
Was this experience helpful?
Sami
American Eskimo
5 Years
0 found helpful
My 5 year old American Eskimo had a dark spot on her snout for a couple weeks, which eventually turned into a raised bump. We didn't think anything of it, until one day it got so large that it burst and it was full of blood. We cleaned it up and took her to the vet, who stated it was probably a bacterial infection and gave her antibiotics. We just finished those anitibiotics and this spot is still coming and going. It will fill up with blood and get black, until it's popped. Once it pops, it looks raw. Then a couple days later it will be filled with blood again and pop. We can't seem to get it to go away. I'm not able to take her back to the vet for 3 more days, so I was just wondering if I could get any recommendations here.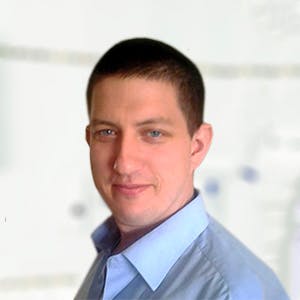 3320
Recommendations
Without seeing the spot I cannot say for sure what the specific cause is; infections are the most common cause of these bumps which normally clear up with antibiotics but another possible cause is an autoimmune disease but would need to be checked by your Veterinarian. Until then, keep the area clean and free of debris (especially after eating); topical ointments will only be licked off so would not be of any use. Regards Dr Callum Turner DVM
Add a comment to Sami's experience
Was this experience helpful?
Bella
French Bulldog Cross
3
0 found helpful
Vet said it's a bacterial infection and prescribed an oral antibiotic and a topical corticosteroid for 7 days. I have read corticosteroid can cause bacterial infections as a side effect. Is the vet right in prescribing it? The problem started a couple months ago and a first prescription of only the antibiotic helped though it seems treatment wasn't long enough as it came back (it got even worse this time).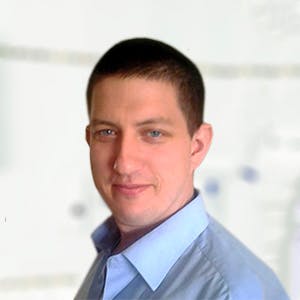 3320
Recommendations
Sometimes a corticosteroid ointment or cream will be given to reduce any local inflammation in the short term; however long term use of corticosteroids whether topically or systemically may cause immunosuppression and may cause an increased risk of bacterial or fungal infection. Some conditions require both corticosteroids and antibiotics together, it is all about timing. Regards Dr Callum Turner DVM
Add a comment to Bella's experience
Was this experience helpful?
Zahra
Lab mix
9 Years
0 found helpful
Zahra has bad allergies, and while I was away over Columbus day weekend, she managed to chew at her back paws until they were badly infected, and licked her groin area raw. She's been to the vet 3x since, as they cultured the infection, and switched her antibiotics to baytril on 10/18. She's in a cone all day to prevent any licking, and currently takes 2 pills a day, along with a daily foot soak in chlorhex, and I use a flush of chlorhex and top with silver sulfadiazine 1-2 x a day before I leave for work (just started this on Monday)... It's been a week now on the antibiotics and I can't say I see much if any improvement. Any tips? The vet seems to say "give it time" but to me it seems odd to not see the production of the infection decrease at all with the medication. She was on a different antibiotic for almost a week before that (forget which one), but switched when they did the culture.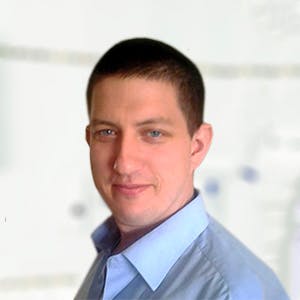 3320
Recommendations
It really is a case of give it time, apart from the antibiotic (which was chosen through culture and sensitivity), regular cleaning and cone there is little else I can recommend that you do as you are doing all that you need to do. Sometimes these infections can take time to be cured and then for the skin to heal too, so there are two processes at work here. Regards Dr Callum Turner DVM
Add a comment to Zahra's experience
Was this experience helpful?
Cookie
Mini Schnauzer Chin
4 Years
0 found helpful
I have a 4 year old mini schnauzer that lives in an all year tropical weather country. She grew several pimples at the muzzle, chin and chest area. Brought her to the vet immediately. The vet prescribed some topical and oral medication for around 4-5 weeks. However, the pimples/inflammation recovered and grew back out at some other areas.

It seems like the pimples does not really affect her as I have not seen any scratching or changes in behaviour. The antibiotics and topical medication does not seem to help too.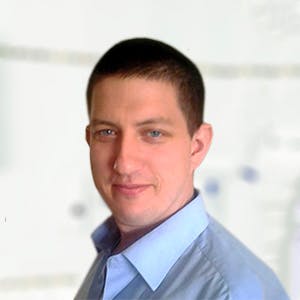 3320
Recommendations
Pimples in older dogs is generally caused by infections, hormonal issues or poor hygiene; I used to live in a tropical climate and noticed the changes in my dog's skin whilst there and after moving to a more cooler climate. You should bathe Cookie on a regular basis with a medicated shampoo which you can get from a local pet shop and bathe her at least twice per month; you can try to continue to use the topical medication but apart from regular and keeping hair short there may be little else to do. Regards Dr Callum Turner DVM
Add a comment to Cookie's experience
Was this experience helpful?
Lady
Miniature Australian Shepherd
2 Years
0 found helpful
I adopted Lady 6 months ago with an ear infection and a yeast and bacterial skin infection. I have tried shampoos, antibiotics, an environmental allergy food, a food trial, Zyrtec, and sprays and creams. My poor pup is still losing hair and licking her paw and scratching her sides until the point of bleeding. I am young and adopted a dog to do a good thing yet I have spent hundreds and hundreds on her and she is causing me great stress daily. She has developed fear aggression and is very territorial of me and my house. I have no money left to address her behavioral issues as I have spent it all on her health and she's still so sick. My vet keeps wanting me to use cytopoint shot which didn't help and is so expensive as well as apoquel which I cannot afford for daily use. Is there any other things I can seek out to help her before I must find a new home with more resources? After 6 months this will break my heart, but I do not have the money to help her any longer. I have spent more on her in this time then the life time of my last dog. I just want her to be healed!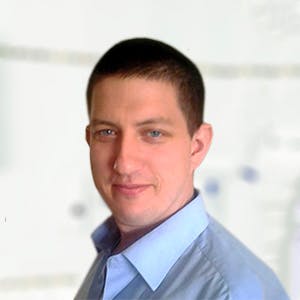 3320
Recommendations
It seems like you have tried many different treatments for Lady without any success, these types of problems with an allergy component can be unrewarding to diagnose and treat as a specific underlying cause cannot be found. Steroids, antihistamines, shampoos and restricted ingredient diets are the most commonly used methods of controlling allergies with antibiotics and antifungal medication being used to treat secondary infections. From your description, I cannot think of anything else for you to try unfortunately. Regards Dr Callum Turner DVM
Add a comment to Lady's experience
Was this experience helpful?
Kona
Pit bull
7 Years
0 found helpful
I am worried about my pit bull's fur loss and severely dry and flakey skin. The fur loss is irregular and varies from pea size patches of baldness to larger golf ball sizes. It is all over her body (except her face) but mostly on her back, her neck, and her sides. Dry skin is also coming off with the fur and recently has started to become red and look irritated. Today two of the redder bald patches began to bleed, one of them being in a place that would be hard for her to reach. All this news comes from my neighbor who is currently watching my dog while I am out of town for work. I would like to know what she may be suffering from, and if there is a home treatment my neighbor could try until I am home and able to take my dog to the vet. Thank you!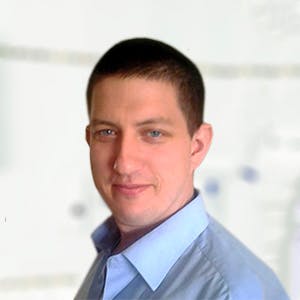 3320
Recommendations
Soloxine is a treatment for hypothyroidism in dogs, side effects of which can be skin problems like dermatitis and itching among other causes. I would recommend having your neighbour take Kona to your Veterinarian now rather than waiting for you to return; open lesions may become infected leading to further complications. Your neighbour should make sure that any bleeding areas are regularly cleaned with a dilute antiseptic and kept free of any dirt or debris. Regards Dr Callum Turner DVM
Add a comment to Kona's experience
Was this experience helpful?
Happy
Labrador Retriever
2 Years
0 found helpful
My 2 year old Labrador is getting skin infection often. Vet treated him with a course of immunotherapy and he was alright. Again it came. Infection looks like round patches which becomes wet with pus kind of thing later. Vet said that primary reason could be food allergy and due to that comes the skin infection. I feel something is lagging.
Pls help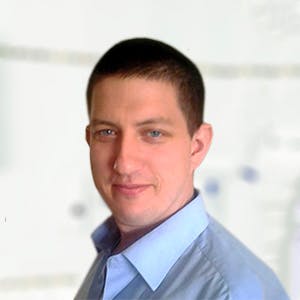 3320
Recommendations
It does sound like something is irritating the skin and Happy is licking himself causing a good moist environment for a secondary bacterial infection; regular cleaning of any spots and physically stopping licking can help. If allergies are suspected by your Veterinarian, has allergy testing been tried or discussed as a possible course of action. If a dog itches themselves a lot, they can cause small abrasions on the skin which can become infected leading to this problem. Regards Dr Callum Turner DVM
Add a comment to Happy's experience
Was this experience helpful?
Nola
Mixed
8
0 found helpful
My dog started with a hair loss spot then had some small scab around inside and outside of ears. We had ointment and antibiotics given which have not seemed to help. Now my dog is showing sensitivity to touching her and a mass by her backside. She has now begun licking it and her paws. We have gone to the vet three times within a month and half without an answer. She's eating drinking and going out wit no problems.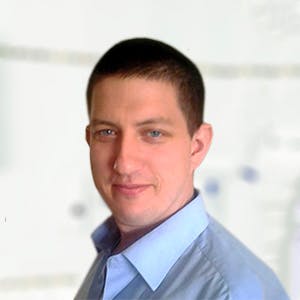 3320
Recommendations
It seems like a strange set of symptoms, the mass around the back side is concerning and may be caused by various issues depending on the specific location; the ears may be caused by allergies, parasites, scratching among other causes. It is difficult to say exactly what the cause is without examining Nola, I don't know if you have tried visiting a different Veterinarian to see if you can get any answers from a second opinion. Regards Dr Callum Turner DVM
Add a comment to Nola's experience
Was this experience helpful?
Harley
American Bulldog
3 Years
0 found helpful
My American bulldog has suffered from what we thought was seasonal allergies. He has had steroid shots and a round of antibiotics 2 to 3 times per year and the bumps have never went completely away. I recently changed his food to a grain free type. The bumps have now been replaced with dark spots everywhere there was a red bump and it doesn't seem to be hair growing in those spots. Is there any home remedy that will work in the dark spots?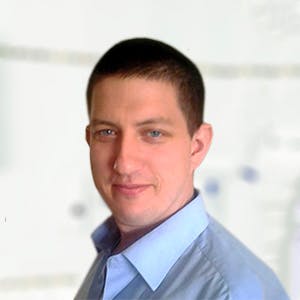 3320
Recommendations
If the new bumps have appeared after the change in food (at the same time), it may be worth returning to the previous diet to see if the dark spots disappear. There are many different types of skin lumps and bumps which should be checked by your Veterinarian as I am unable to examine them; the cause may be due to allergies, blood vessel disorders, hormonal issues among others. Without feeling the bumps and seeing them, I cannot recommend anything. Regards Dr Callum Turner DVM
No new bumps the dark spots are where the red bumps were. It's like scarring!? He doesn't itch anymore either. He actually acts as though he feels better. I was worried it might be yeast.
Add a comment to Harley's experience
Was this experience helpful?
Pixie
pit mix
10 Months
1 found helpful
Has Symptoms
Redness swelling hair loss
My dog was diagnosed recently with a bacterial infection. Her two back paws were extremely red and one of them even showed some hair loss which is possibly from her licking and chewing it. I now have her wearing a cone and am on day 5 of using the rimadyl, simplicef, and hecachlor wipes they prescribed. I don't see any real improvement... is it normal for this to take a long time to show any signs of improvement? Her prescriptions run out in 5 days. Just wondering if I should contact the vet in order to see if we should try another treatment?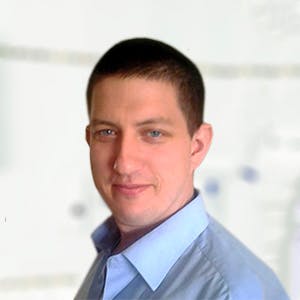 3320
Recommendations
If you are not seeing any significant improvement over the past five days it may be best to check in with your Veterinarian; some infections may take a while to get under control and other factors may cause a prolonged recovery time. If you have concerns, wait for another three or four days to see if there is some improvement as it is always best to finish a course of antibiotics. Regards Dr Callum Turner DVM
Add a comment to Pixie's experience
Was this experience helpful?
Mylo
German Shepherd
3 Years
0 found helpful
I was bathing my German shepherd when I realized that hair was falling out from one area in chunks, as I washed more came off and I was able to see his skin, but it's covered in a layer of gooey green pus I presume, when touched you can tell it obviously bothers him and I don't know what it is or what it could be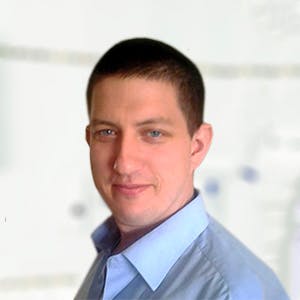 3320
Recommendations
It looks like Mylo may have pyoderma which would need to be treated with systemic antibiotics and topical shampoo; a visit to your Veterinarian would be needed to confirm the cause of the hair loss and discharge so that treatment may be prescribed. Regards Dr Callum Turner DVM
I have a 4 months dashund ,he has several pimples in his thighs and shoulders wats the cause and how to cure it
Add a comment to Mylo's experience
Was this experience helpful?
Riley
Sheepdog German sheperd
9 Weeks
1 found helpful
My dog has wounds on her face and ears. We have been cleaning them daily, Che eats and drinks fine. But now her back legs are no longer working. I do not know what to do. She is not in pain. She is just unable to maneuver around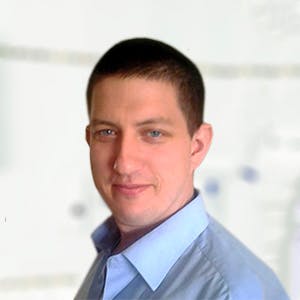 3320
Recommendations
Skin wounds may be caused by infections or by trauma, either way antibiotics would probably be required to help against the primary infection or the secondary infection; as for the hind limb paralysis, German Shepherd breeds are prone to spinal issues and hip dysplasia which can cause hind limb weakness or paralysis. It would be best to visit your Veterinarian and at nine weeks, if you haven't already, speak about vaccination too. Regards Dr Callum Turner DVM
Add a comment to Riley's experience
Was this experience helpful?
Oreo
Miniature Schnauzer
9
0 found helpful
i have a 9 year old Minature Schnauzer, he has a sore on his back, the vet i went to told me it was just an ingrown hair, but the sore is still there. it scabes up and sticks to his hair i clean it and you see red, it doesn't seem to heal. I have been putting triple antibiotic cream on it hoping it will help heal but it hasn't gone away. Can you suggest what I should do? and if i should not use the cream?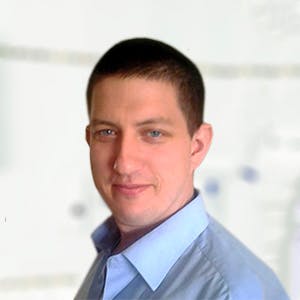 3320
Recommendations
Triple antibiotic ointments can be useful in preventing infection of open wounds but in some cases when there is a large wound they may slow down healing; try just bathing the wound twice daily with dilute chlorhexidine (or similar) and keeping the area otherwise dry. Keep a close eye on it, but if it doesn't start closing return to your Veterinarian for another look at it. Regards Dr Callum Turner DVM
Hi Dr my pit mix has an infection sore thumb size on his left leg. Dr. Want to surgically remove it, is there another alternative? The cost is beyond my budget.
Add a comment to Oreo's experience
Was this experience helpful?
Boogie
Rottweiler
6 Years
0 found helpful
My 6 year old Rottweiler has had horrible skin issues. His skin gets a hard spot that feels crusty like a scab, but it opens and spreads taking his hair out with the peeling skin that is dry and flakes off, or that stays moist and continues to peel larger and larger spots. He's had skin scrape, woods lamp, and the vet said it glowed so possible ringworm. We have washed him with the medicated shampoo 3 times a week, and it never improved or stopped new spots appearing. Took him back to the vet, she gave us a pill for yeast, a topical cream of miconozole, and we have continued the baths twice a week with the antifungal,antimicrobial shampoo. Still no changes. The spots are all over him, and when they do heal his skin is left black, and hairless. So far only spots with no sores is his snout, nose, and in his actual ears. He has them on his head, by his ears where they connect to his head, and on his face by under his ears however. He has a very foul smell, cheesy, musty yet the yeast meds didn't help. Ideas? I've never known if they itch, he's 152lbs and can't really scratch himself. He has become depressed, loss of playfulness, and sleeps most of the time. Please any info on what I need to have tested/do.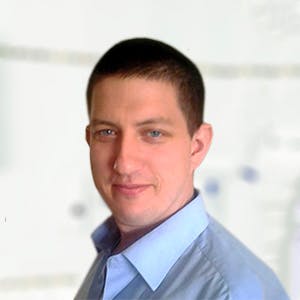 3320
Recommendations
At this point, I would highly recommend a fungal culture and sensitivity which will identify the pathogenic agent and will also give a list of medications that the fungus is sensitive to so that treatment may be directed effectively; the only downside is that the testing may take four weeks or so. I've put a link below for the page for the test with Cornell University, it may be a case of calling them (or a similar institution or Specialist Center near you) and asking about the fungal test and the sensitivity test. Regards Dr Callum Turner DVM
https://ahdc.vet.cornell.edu/test/detail.aspx?testcode=FUNGCM
Add a comment to Boogie's experience
Was this experience helpful?
Willow
Boston Terrier
4 Years
0 found helpful
Hello, I have a Boston terrier who was diagnosed with menigis a couple of years ago, she has been prescribed steroids to help, however due to being on them for a long period of time she has developed skin rashes from her ears, head, belly and thighs that start off red then scab, she doesn't itch or chew the areas at all. I've been using antibacterial soap twice a day, with a wound cleansing spray. We have tried keflex and helped her ears heal but little reaction to the rest.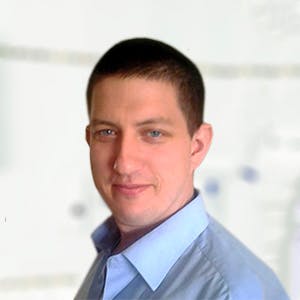 3320
Recommendations
If Willow is still on prednisolone, she may require to be weaned off it to help improve her skin; otherwise, the nursing care you're currently providing is the only real course of action. Also, visit your Veterinarian for a skin scrape to see if there is another underlying cause for the skin rashes. Regards Dr Callum Turner DVM
My 7 month old German shepherd had this occur where he had red dots all over his skin and was very itchy. The vet gave him medicated shampo and 2 weeks worth of medicine, we finished the medication and while it has reduced the infection, it is still there. We are going to a animal dermatologist in a few days but it has cost us far more than expected and we still have no idea what to do and feel horrible that he has to stay in a cone to prevent him from tearing into his skin.
Add a comment to Willow's experience
Was this experience helpful?
Dahlia
American Pit Bull Terrier
4
0 found helpful
Has Symptoms
constant itching and scratching
scratching and chewing paws and legs
Hi - my dog Dahlia has been dealing with chronic skin infections for the last 2 years and nothing seems to help. We've taken her to the vet to get antibiotics, they didn't help. I give her baths in medicated shampoo 3 times a week, that doesn't help. I have changed the food we feed her to a holistic, grain free diet and that hasn't helped. My dog has "elephant" skin and will not stop biting, scratching, chewing and licking. She needs help severely. What can I do to relieve her issues and keep them from coming back?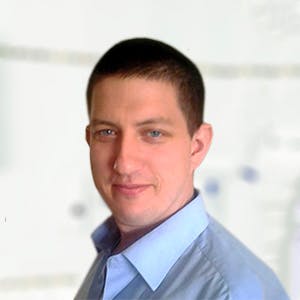 3320
Recommendations
It sounds like Dahlia has a very severe chronic yeast infection caused by Malassezia which may lead to thickened and lichenified skin which has an 'elephant skin' appearance. Systemic and topical treatment with antifungal medications should help; there are reports of some supplements by Nzymes may help in these types of cases but I have no scientific articles to backup the efficacy. Regards Dr Callum Turner DVM
I do not take credit to the ear solution in my comment. I found it years ago and have no idea who deserves credit. I just wanna pass along this miracle solution cause it did wonders for my baby.
I have a cocker spaniel he had ear infections for very long time. I searched and read so much trying to find something that worked and j finally found a miracle solution that you can make at home at a very low cost. In fact you may already have most of the ingredients already. I used the solution three times a day to clean his ears then when they started to improve I just did twice a day and when the redness and gunk stopped I did it once a day til they were totally healed. After that if his ears started to get funky again immediately started cleaning his ears with the solution and they cleared up right away. You will need alcohol 90proof, distilled vinegar, betadine wash, borax (the roach killer kind works just fine). Poor into an empty container that you can shake the mixture up in your 6oz vinegar and 4 oz alcohol and shake, then add 1 1/2 tsp borax and shake shake shake til dissolved, then add 1 12 tsp betadine wash and shake. Then pour solution into a container that you can use to squirt in ears. Your dog will shake head so beware. Use the solution to rinse inside ears thoroughly and to clean debris outside of ears. Keep hair cut and keep ears dry as possible. The solution starts working immediately if used correctly you will send great results within three days and problem gone within a week.
For years my dog has struggled with chronic ear infections n past 3 or do years has expanded to skin infection
300 $ twice a year more if i were to krep taking her im done. Frustrated guilty feel bad what do we do.. shpuld i just put her down like wth
Give that poor dog to someone that will love and care for it properly ;)
My comment was intended for the person with the, "ear infection," problem.
Add a comment to Dahlia's experience
Was this experience helpful?
Sadie
Black and Tan Coonhound
8 Months
0 found helpful
My coon hound has small white a little flaky spots on the inside of her hind leg about 10 of them doesnt seem to bothered by them not sure what to do how to treat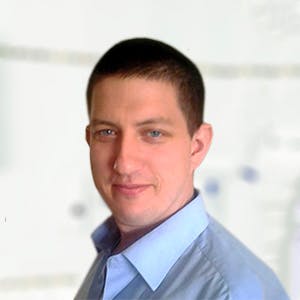 3320
Recommendations
The flakey spots may be caused by a few different conditions including infections, parasites, hormonal conditions, nutritional deficiency or irritation. You could try cleaning the area with dilute chlorhexidine and applying a triple antibiotic ointment afterwards (make sure no licking). But due to the variety of possible causes, I would recommend a visit to your Veterinarian. Regards Dr Callum Turner DVM
My dog as had this over a year now and still got it she as lost a lot of weight with it she is still eating but looks bad now large part of her body as got it I'm worried about her
Add a comment to Sadie's experience
Was this experience helpful?
Amico ( Mico ) Argento
Keeshond
12 Years
0 found helpful
Has Symptoms
Hair loss after contracting human staph infection.
I have a 12 year old Keeshond that was breed for show and always had a tremendously gorgeous coat. He contracted a Staph skin infection last year caused by the groomer using unclean or infected equipment. His hair has fallen out around his neck, ( which as you know, usually looks like a lion's mane). He also is bald on the majority of his left side where the infection originated with sores turned to scabs and now he has dark bumps left over after effective treatment of the infection. I would like to ask if there is something we can try to promote hair growth. Even his tail looks sparse. Our vet and groomer said it could take a year, which has already pasted. Today his groomer suggested some type of supplements that might help regrowth or open the hair follicles that have been damaged by the infection.

Any suggestions would be very helpful. He doesn't look like our furry Keeshond anymore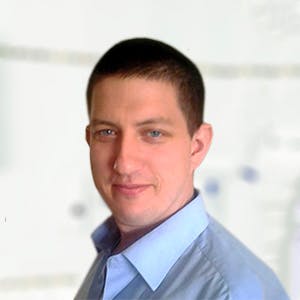 3320
Recommendations
The hair around the neck is quite a distinctive feature of the breed. Hair loss can take some time to start regrowing; if there was a problem with the follicles not being open, you would see ingrown hairs. There are many different types of vitamins and supplements which are supposed to promote hair growth (without scientific backing I won't list them). Multivitamins, essential fatty acids and melatonin are all reported to help regrow hair. Given the long timeframe, I would suggest having a biopsy taken from a bald patch to see if there is something on a cellular level preventing hair growth. Regards Dr Callum Turner DVM
Hi Doctor: My 4 year old labrador has had itchy skin for about four months now.. My latest veterinarian -- a skin specialist -- has had him on antibiotics now for four weeks, plus we wash the dog with MalaseB for just as long every three days...The doctor during our visit did skin scrape tests and said he still has a bacterial infections.

I 'm seeing no improvement and his hair is falling out more as the itching persists. He has no signs of other infections like yeast (no smell) ... I am at a loss for what to do.
Add a comment to Amico ( Mico ) Argento's experience
Was this experience helpful?
Willow
Blue Pit
1 Year
0 found helpful
Has Symptoms
Hair loss and itching. Does have demodox mange
Hello,
I have a year old blue pit female rescue.
She had demodox mange and was treated. However symptoms started back. We started her on Nexgard the vet said it should help. However some areas the hair has started growing back. But now she has multiple patches of hair missing and is scratching a lot. I have been washing her 2 times a week with an anti mange shampoo and feeding her a grain free dog food of lamb and sweet potato. But I noticed that now when I bath her I seen yellowish flakes and white flakes coming off of her.
What should I do to correct these issues?
Also any guess of what the problem might be? Thank You.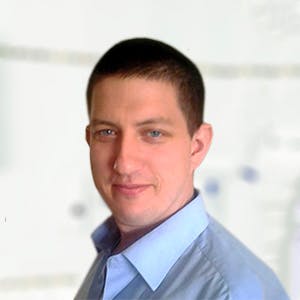 3320
Recommendations
Demodectic mange normally doesn't cause an itching of the skin; itchy skin with hair loss may be due to nutritional deficiencies (is the lamb and sweet potato a complete diet?), hormone disorders, allergies (seasonal or household), infectious (bacterial or fungal) or seborrhea. Due to the varied possible causes, all with different treatments, it would be best to visit your Veterinarian for skin scraping and other tests to determine the cause as each treatment is different dependent on the underlying cause. Regards Dr Callum Turner DVM
Dr. Turner, thank you for the reply.
Yes, the dog food is complete. Also I was just going to ask. She was treated before I rescued her by the paw vet for mange. And she was already fixed.
Her coat looked great. But then around her elbows and arm pits she started loosing hair again. So I took her to my vet and he put her on Nexgard and said it would help and the hair has started to grow back on those areas and her back end.
However most of the patches of other hair loss is on her hind legs and other spots but mostly from scratching and biting herself. I do have other animals and they are all health and on month fleas and ticks control k9 advantix 2. But I live where there are a lot of sand fleas and just wondering if it sounds like a flea bit allergies as I do see bumps on her that looks like pimples or does it sound like another issue?
I will be making an appointment with my Vet next week to get this evaluated and a course of treatment to correct the issue but just curious at what I could be looking at.
In regards to food I do know she can not eat and beef and Everytime she eats hamburgers or steak she gets bad diarrhea and throws up the next day. So I have eliminated beef totally as well as any excessive yeast.
Thanks
I have a 2 month old baby Chihuahua who has several oils that have abscess on their own he also has ear mites which I am treating with home remedies vinegar I have no money to go to a vet
Add a comment to Willow's experience
Was this experience helpful?
Riley
Boxer
14 Months
0 found helpful
Has Symptoms
Bald spot in head near ear and grey looking bumps
My boxer was prescribed Keflex and vetalig for a skin infection . Two days after starting the meds he starting vomiting .so we have stopped the meds per the vet for two days to settle his tummy and will call her Monday . Is there anything I can do for his infection in the meantime ?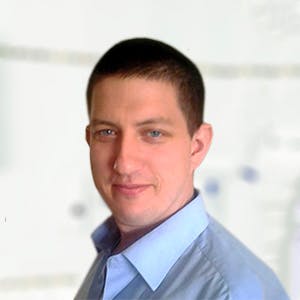 3320
Recommendations
When a dog has a side effect reaction to a medication it is best to stop treatment and to use a different medication. In the meantime, just ensure that Riley has access to food and water; if the bump rupture or start to leak, keep them clean and free of debris and speak with your Veterinarian on Monday. If you notice fever, vomiting, diarrhoea or any other worrying symptoms visit an Emergency Veterinarian immediately. Regards Dr Callum Turner DVM
I am dealing with the same thing but my vet is very nice. On my 2nd round of antibiotics they are sending me to a dog dermatologist. My dog has been suffering for almost 5 years this year has been the worst
my dachshund has a skin infection we've been giving it the medicines that the veterinary nastiest but it's not healing up what do I do?
Add a comment to Riley's experience
Was this experience helpful?