What is Degenerative Joint Disease?
Degenerative joint disease is either of an acute or progressive nature. It can affect both young dogs and older canines. Most often, DJD is discovered at the end stages of the progression, simply because our pets have not been displaying their pain. Acute cases, such as what may occur with a trauma, may present at time of injury, with a continued progression towards osteoarthritis as a consequence. Degenerative joint disease is the most common joint disease seen by veterinarians, and sadly complete resolution is not the outcome for sufferers of DJD. However, signs of the disease and the accompanying pain may be relieved to an extent depending on the severity.
Degenerative joint disease (DJD) occurs when there is a consistent degeneration of cartilage, tissue, and synovial fluid of the joints. The growth of bony spurs around the joints, which compounds the problem, can occur in tandem and is a result of friction between the bones due to the loss of lubricating fluid. DJD is often referred to as osteoarthritis.
Book First Walk Free!
Symptoms of Degenerative Joint Disease in Dogs
Our pets do not articulate pain well and actually have very stoic personalities. This is why osteoarthritis is most often diagnosed in later stages of the condition. If your canine companion is displaying any symptoms of discomfort, a visit to the clinic is warranted. As a pet owner, you must seek out pain relief at the very least.
A change in normal gait
Problems with jumping into the car for example
Reluctance to go up and down stairs
Difficulty rising from a lying down position
Lameness in one or more limbs
Loss of appetite
Weight gain
Loss of desire for activity
Loss of muscle mass
Vocalization of pain
Showing pain when touched
A clicking or popping sound when moving or walking
Types
Degenerative joint disease is considered progressive (not due to known trauma or disease) or secondary (an acute reason brought it on like cruciate ligament rupture). Further name classification can be osteoarthrosis, osteoarthritis, and secondary joint disease.
Causes of Degenerative Joint Disease in Dogs
The exact order of the process of degenerative joint disease is not completely known. Documentation has not been finalized for instance, as to whether synovial membrane changes occur before cartilage damage or vice versa. What is known is that cartilage is affected by biologic, chemical and mechanical transformations, like chronic conditions, load bearing, and advancing age. Some of the recorded causes for the changes are:
Splitting of cartilage layers
Hip dysplasia
Elbow dysplasia
Patella luxation (floating kneecap)
Chronic subluxation (constant shoulder instability)
Slipped epiphysis (displacement of capital femoral epiphysis due to trauma)
Osteochondritis dissecans (cartilage flaps in joints because of abnormal bone growth)
Aseptic necrosis (death of tissue)
Weight on the joints
Age
Trauma to the joints
Stress on the joints (particularly with working and sporting dogs)
Systemic disease can be a factor, like diabetes
Diagnosis of Degenerative Joint Disease in Dogs
When you bring your beloved family member to the veterinarian for an examination, the visit will start with a discussion first, or concurrently as the veterinary caregiver takes a careful look at your pet. Be prepared for a few questions.
When did you first notice the lameness and behavioral changes in your dog?
Is it a consistent sign of pain, or is it more evident with exercise?
Did he experience an injury?
Does he participate in a sport?
Please describe prior treatment if any, and inform us of the medications that have been tried.
The primary cause of the DJD must be diagnosed in order to slow down any degenerative processes that are resulting from the cause. To continue the diagnostic process, the veterinarian will do a physical analysis of the movement of your dog's limbs. She will check for ease of movement or abnormality of range by manipulating the joint and checking limb flexion. She may be able to feel a thickening of the joint and hear a grating sound as the limb is moved and flexed. She will also check for atrophy of the muscles.
A neurological assessment will be part of the investigation, to rule out a secondary cause of that nature. Blood tests and urinalysis are tests that are routinely included because they can be useful indicators of your dog's general health. When looking at DJD, markers in the blood should all read within normal ranges.
Radiographs will prove to be invaluable as they easily show signs of DJD like narrowing of the joint space, possible calcification, bone spurs or cysts, and densification.
Treatment of Degenerative Joint Disease in Dogs
With degenerative joint disease, there will not be a return to complete health for your furry family member, but the pain he may be experiencing can be reduced somewhat, and attempts will be made to prevent further degeneration of the joints as well as restore as much mobility as possible.
Rest, therapy, and medication will be included in these treatment suggestions:
Surgery, if expected to be effective in stopping progression or greatly reducing pain
NSAID's
Glucocorticoids
Chondroprotectants to protect cartilage
Acupuncture
Hydrotherapy (underwater treadmill)
Ultrasound therapy
Heat and cold therapy
Massage
Symptomatic improvement, reduced pain and the ability to enjoy exercise once again are the goals for the treatment.
Recovery of Degenerative Joint Disease in Dogs
Dietary changes will be necessary to control your dog's weight. He may need pain medication for life, and for certain, supplements like omega 3's and glucosamine chondroitin can only help. For the very best results, you will need to comply with the advice of your veterinarian, and consult her as needed if your pet's health situation changes.
In the case of a secondary disease, the recovery of your pet will be determined by the illness and your dog's response to it.
Degenerative Joint Disease Questions and Advice from Veterinary Professionals
Gracie Belle
Mutt
4 Years
0 found helpful
My dog Gracie Belle was recently diagnosed with Degenerative Joint Disease in her front left shoulder. We had noticed a dip as she walked for a a couple of months and just assumed she sprained her paw as it wasn't severe. I took her to the vet because it just didn't seem to go away. They took radiographs and diagnosed her with DJD. They sent me home with Rimadyl and Glucosamine and advised that she rest for a couple of weeks. Just leash walks and no running. No other advice was given. They did suggest hydrotherapy if the limping gets worse. I feel we should have been better advised. What do you think?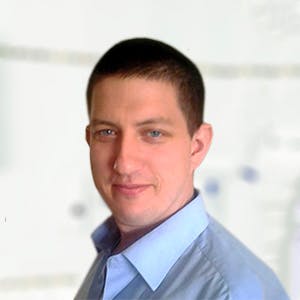 3320
Recommendations
First it is important to see how Gracie Belle responds to rest, anti inflammatories and supplements; it can take some time to see improvement with glucosamine but you should keep a close eye on her and follow your Veterinarian's instructions. Hydrotherapy and acupuncture may help, but first see how she responds to the treatment prescribed. Regards Dr Callum Turner DVM
Add a comment to Gracie Belle's experience
Was this experience helpful?
Patty
Doodle
10 Weeks
0 found helpful
Can an 8 week old puppy have Joint disease? A puppy fell three feet and was walked 1 mile and a half. The next day it was limping. Went to the emergency vet and had every test known to man done. The only thing that came up was swollen joints and with some white blood cells involvement. The vet is 95% that it is joint disease but the puppy is off meds completely asymptomatic and it has been 10 days. No steroid was given, cultures and infectious disease report all negative. Ct scans and X-rays all good. If yes on the joint disease in such a young pup - can it have been brought on by the injury?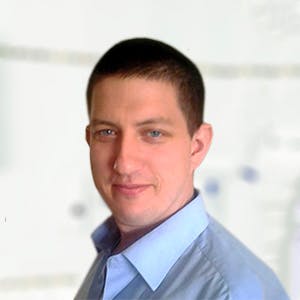 3320
Recommendations
Whilst joint disease is normally associated with older dogs, it is possible for dogs of any age to be affected as well; however it is likely that the limping was a direct result of the fall and walk. If Patty isn't showing any issues with movement and is otherwise walking normally I would recommend that you take her for short walks and keep activity restricted for a week or two and then start to build up activity and see if they're any changes or signs of pain. Regards Dr Callum Turner DVM
Add a comment to Patty's experience
Was this experience helpful?
Brady
Shih Tzu
13 Years
0 found helpful
My 11 lb dog was diagnosed with DJD in November after his rear legs would randomly give out on him. Our vet confirmed this after Xrays were taken. He has kidney and liver issues (currently taking Denamarin and is on a prescribed renal diet) so his options for medication treatment seemed limited. He's unable to tolerate prednisone so Galliprant was started recently. He's had discomfort for quite some time so he's been taking Tramadol. His pain seems to increase at night when he's trying to get comfortable. If we pick him up a certain way and any body weight rests on his rear legs he'll cry out in pain. Our vet suggested an MRI although she doesn't think surgery is an option so really isn't encouraging us to go out and have one done. I'm not willing to give up and aside from the evening, he's eating and drinking and walking without pain. Any advice would be greatly appreciated.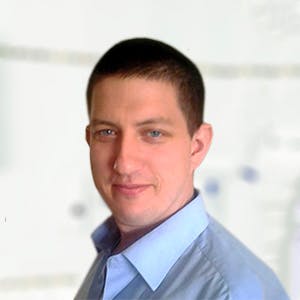 3320
Recommendations
It can be difficult to offer pain relief to a dog in Brady's position, but other therapies like laser treatments and acupuncture may be beneficial; you should discuss these options with your Veterinarian to determine whether they are a suitable solution for Brady. Also, physiotherapy and hydrotherapy may also be good. Regards Dr Callum Turner DVM
Add a comment to Brady's experience
Was this experience helpful?
Bosco
Great Dane
1 Year
0 found helpful
Bosco is a 1 year old Great Dane and was diagnosed with DJD. Would surgery be an option for him? My vet said he didn't think so... I feel he's too young to give up on him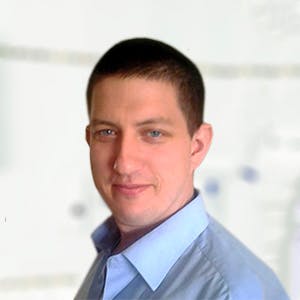 3320
Recommendations
Generally surgery is not an option in these cases, medical management and lifestyle changes are more appropriate; keeping Bosco's weight on the low side of his breed weight range is important and restricting activity, also pain relief like Galliprant can be helpful too and is safer than using other medications like Rimadyl (carprofen) long term. Discuss with your Veterinarian or visit another Veterinarian in your area for a second opinion. Regards Dr Callum Turner DVM
I'm curious if having djd shortens life? If it's severe and the joints have completely fused together on their own. Does that mean a year left before the pain is not manageable? Longer? Is it just dog to dog?
Add a comment to Bosco's experience
Was this experience helpful?
Sadie
Rottweiler
8 Years
0 found helpful
My dog had TPLO surgery for an ACL tear almost 3 years ago and has now been diagnosed with severe DJD.
Is there a joint replacement type surgery for DJD in the elbow?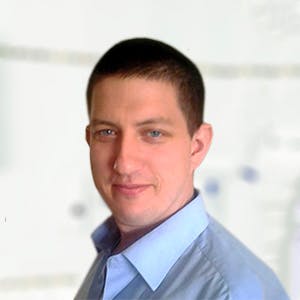 3320
Recommendations
There are options for elbow resurfacing, not replacement in dogs which is something which you should discuss with an Orthopaedic Specialist. Below I have included some informative links on the subject which you should discuss with your Veterinarian to see if Sadie is a candidate for surgery. Regards Dr Callum Turner DVM https://biomedtrix.com/total-elbow-replacement/ www.acvs.org/files/proceedings/2012/data/papers/211.pdf www.willows.uk.net/specialist-services/pet-health-information/joint-replacement/total-elbow-replacement-surgery www.fitzpatrickreferrals.co.uk/orthopaedic/total-elbow-replacement/
Add a comment to Sadie's experience
Was this experience helpful?
Scout
Golden Doodle
12 yr 4 month
0 found helpful
Our Golden 12 yr old Golden Doodle was diagnosed with Degenerative Joint Disease today. Vet advises surgery 'may' help.
Will first try Prednisone.
What do we ask, how do we ask, it seems the surgery is iffy
Thank you
Rick
[email protected]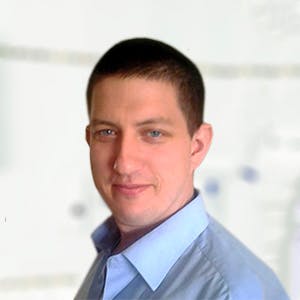 3320
Recommendations
Surgery is a last resort and the efficacy varies from case to case; other options may include medical management for pain, supplementation to help joint health, rest, hydrotherapy, acupuncture among other treatments. The joint affected, Scout's weight and his general activity will have a bearing on treatment options; if you have doubts visit another Veterinarian in your area. Regards Dr Callum Turner DVM
Add a comment to Scout's experience
Was this experience helpful?
Coby
Labrador Retriever
7 Years
1 found helpful
My 7 year old yellow lab has had two episodes 24 hours apart where he collapsed to the floor as his back/back legs give out. He shakes and his heart races and it appears he is in shock. His pupils enlarge and with the panting his face is also shaking. After about 20 mins he regains strength and is able to walk again. We are baffled.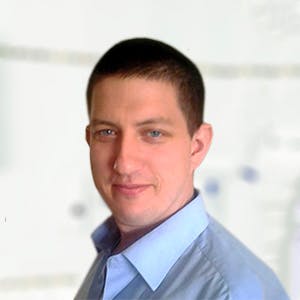 3320
Recommendations
It is important to know what was Coby doing leading up to these episodes, if he was just walking around the house and had an episode I would be more concerned than if it happened during physical activity; but in either case it is a serious issue. Spinal disorders, hip dysplasia, neurological disorders, heart disorders among other issues may be the cause; a general check by your Veterinarian will help to shed light on the cause, x-rays and blood tests may also be recommended. Regards Dr Callum Turner DVM
Sir , my four years labrador have a problem in there joint of back leg its kind of dislocate... We see in xray



So it is possible he will be ok soon?
and how??
Add a comment to Coby's experience
Was this experience helpful?
cash
American Akita
7 Years
0 found helpful
both of my dog Cash's rear leg joints are gone. he has DJD issue . right now, he's taking pain medication. so, he can walk and play with my other dog. he's 7yrs old chocolate lab. should he go through surgery in order to heal his joint or take glucosamine(500mg)for now.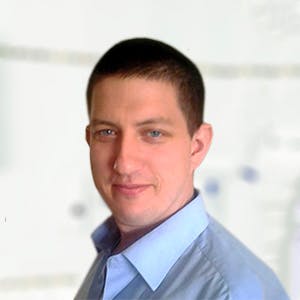 3320
Recommendations
Unfortunately there is no cure for degenerative joint disease; there is only medical management and surgery which is centred on pain management rather than regaining full function. The joint affected and the overall severity would determine medical management or surgery; unfortunately by the time degenerative joint disease is diagnosed, the condition is usually quite severe. Your Veterinarian would be able to discuss the condition with you as well as suitable options for Cash. Regards Dr Callum Turner DVM
Add a comment to cash's experience
Was this experience helpful?