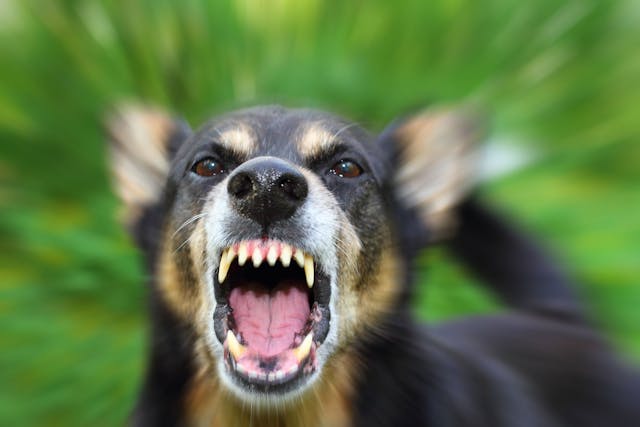 What is Rabies?
Rabies is a virus that affects the central nervous system and causes a severe brain infection in mammals, including dogs, cats, and humans. 
The virus is transmitted through the blood or saliva of an infected animal. Rabies causes more than 59,000 human deaths and millions of animal deaths worldwide annually. 
Most reported cases of rabies involve wild animals like bats, raccoons, and skunks, but some cases also involve feral dogs and cats. Once symptoms appear, rabies is nearly always fatal. Dogs who encounter potential sources of rabies, like wild animals, should be seen by a veterinarian as soon as possible.

Rabies Average Cost
From 14 quotes ranging from $950 - $2,000
Get a free pet insurance quote in less than 60 seconds!
Easily compare quotes from the most trusted pet insurance companies in the United States.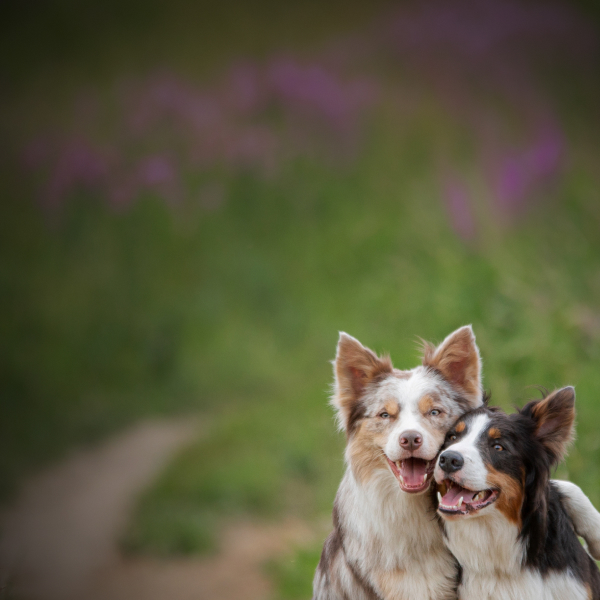 Symptoms of Rabies in Dogs
How long does rabies take to infect a dog? Symptoms can appear anywhere from 10 days to a year from the day of exposure to rabies. However, the average incubation period for dogs is 2 to 4 weeks.

Rabies is almost always fatal once symptoms appear. Common signs of rabies in dogs include:
Sensitivity to touch, light and sound
Pica (or eating non-food items like stones)

Throat and jaw paralysis
Inability to swallow
Dilated pupils
Hind limb paralysis
Weakness
Sudden death
Contrary to popular belief, a fear of water (also called hydrophobia) is not a symptom of rabies in dogs.

Types of Rabies in Dogs
Prodromal rabies is the first stage of rabies in dogs. During this stage, a dog may display a complete change of personality. For example, an outgoing dog may become shy and anxious.

The prodromal stage usually lasts 2 to 3 days before progressing into one of two recognized forms of rabies: paralytic rabies or furious rabies.

Paralytic Rabies

Paralytic rabies, also called dumb rabies, is the most prevalent form of rabies in dogs. Common symptoms of paralytic rabies in dogs include:

Paralysis of the limbs
Facial distortion

Excess saliva
Inability to swallow

Dogs with paralytic rabies are rarely aggressive. In later stages, full-body paralysis is a common cause of death. 
Furious Rabies
Can dogs get furious rabies? While furious rabies is far more common in humans, dogs can also contract furious rabies.

Symptoms of this type of rabies include:

Heightened aggression
Pica (eating non-food items)

Dilated pupils
Inability to eat or drink

Muscle spasms and seizures are common as the disease progresses. Seizures are a common cause of death in dogs with furious rabies.

Causes of Rabies in Dogs
Rabies is contracted through the exchange of blood and/or saliva from a rabies-infected animal that may or may not be exhibiting symptoms. 
The most common way of contracting rabies is by being bitten by an infected animal. That said, it's possible (but unlikely) for a dog to contract rabies without being bitten — for example, through an open wound or mucous membranes in the eyes or mouth. 
Rabies can also very rarely be contracted from a decomposing animal carcass, though the virus doesn't survive long in a non-living host. 
It's not possible for your dog to contract rabies by touching the blood, urine, or feces of a rabies-infected animal.  
Which animal is the primary carrier of rabies depends on where you are in the continental US. On the East Coast, raccoons, bats, and skunks are the most common carriers of rabies. 
Skunks and bats are the main carriers in the central US and the West Coast. In Arizona, California, New Mexico, and Texas, skunks, foxes, and bats are the leading carriers. 
Stray dogs and cats can also carry rabies. It's extremely rare for smaller mammals, like rats and mice, to transmit rabies.

Diagnosis of Rabies in Dogs
If you suspect your pet has come in contact with a wild animal, contact a veterinarian immediately, especially if your dog is injured. If your pet is exhibiting symptoms of rabies, you'll also need to crate your pet and bring them to the vet. 
If you are uncomfortable with going near your dog, or if your dog has escaped, contact local animal control to help you capture and transport your pet.
The only diagnostic method for rabies infection is a 10-day quarantine to observe symptoms. Official diagnosis is carried out using a direct fluorescent antibody test (dFA) of brain tissue taken after death. If your pet begins to exhibit signs of rabies during quarantine, your veterinarian will recommend euthanasia.
Treatment of Rabies in Dogs
If you suspect your pet may have come into close contact with a wild animal, even if your dog has been vaccinated, you should take them to the vet immediately. There is no available treatment for rabies infection once symptoms are observed. 
Infection usually leads to death within 7–10 days after symptoms appear. Because rabies presents a threat to public health, laws often required that animals exhibiting symptoms be euthanized.
Can Vaccinated Dogs Get Rabies?
It's rare for dogs to contract rabies if they've been vaccinated. However, if your dog is vaccinated and has been exposed to rabies, they should be immediately revaccinated and observed for 45 days. 
If you're visiting a new vet, you'll need to obtain proof of the updated rabies vaccination. Any symptoms of rabies should be reported to your veterinarian immediately. If your dog begins to show symptoms of rabies while in quarantine, euthanasia will be recommended (and may be required by law).
The same rules apply for dogs that are overdue a rabies booster. However, if you don't have proof of the initial vaccination, you will need to contact your local health authorities for more information. 
Non-vaccinated Pets – Rabies Exposure
Vets will euthanize any dog that has been exposed to rabies and has never received a vaccination. This is because administering the rabies vaccine is not guaranteed to prevent rabies in unvaccinated animals. There are also no USDA-approved treatments for unvaccinated dogs, such as postexposure prophylaxis (PEP). 
If you refuse to have your dog euthanized, they will need to be vaccinated immediately and enter a strict 4-month quarantine. 
Worried about the cost of treating your pet's symptoms?
Pet Insurance covers the cost of many common pet health conditions. Prepare for the unexpected by getting a quote from top pet insurance providers.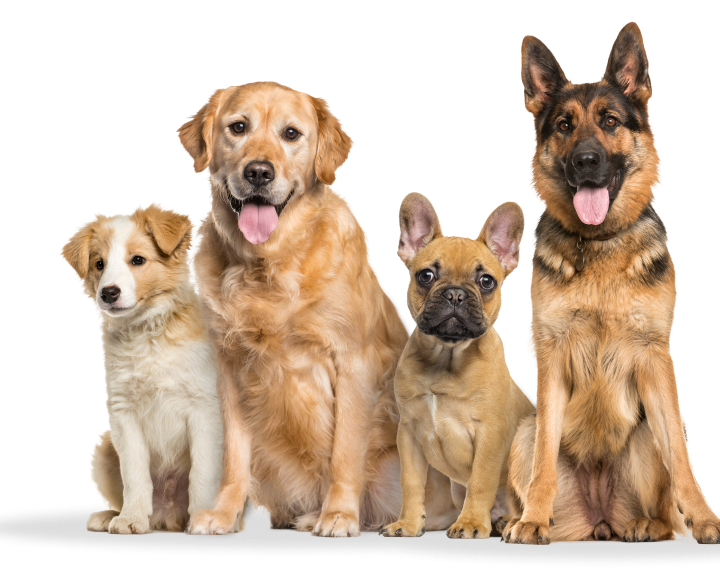 Recovery of Rabies in Dogs
Unfortunately, once symptoms of rabies appear, the mortality rate for dogs is virtually 100%.
Vaccinating your dog against rabies is the best way to prevent the disease. Across most of the US, rabies vaccinations and boosters are mandatory for dogs. If your dog bites someone but appears healthy, they will need to enter a 10-day quarantine.

If your dog has been vaccinated and exposed to rabies, they should recover as long as they are revaccinated as soon as possible and closely observed. Unvaccinated dogs that are potentially exposed to rabies face either euthanasia or lengthy and strict quarantine periods.  
You can help prevent the spread of rabies by reporting any wild animals or strays that are potentially infected with rabies to your local branch of animal control. Always supervise your dog while they're outside to reduce their chances of interacting with wild animals.

---
Rabies can be expensive to treat. To avoid high vet bills, start searching for pet insurance today. Wag!'s pet insurance comparison tool lets you compare plans from leading companies like PetPlan and Embrace. Find the "pawfect" plan for your pet in just a few clicks!

Rabies Average Cost
From 14 quotes ranging from $950 - $2,000
Top
Rabies Questions and Advice from Veterinary Professionals
Husky
Harvey
9 Years
1 found this helpful
1 found this helpful
My pet has the following symptoms:
Limping, Restless,Heavy Breathing
My dog vaccination for rabies is current (he was vaccinated 2/2018. A few days ago, he started to limp and have difficulty keeping his balance. He is restless and keeps on circling around the house. This evening, he had heavy breathing and foaming in the mouth for sometime and had stopped. Now he keeps on walking around the house feeling restless. Could he have contracted rabies after his vaccination?
Answered by Dr. Michele K. DVM
Harvey would not have gotten Rabies from his vaccine, as we used a killed virus for that vaccine. He does sound like he may be having some problems, though, if he is limping and restless and can't keep his balance. It would be a good idea to have him examined by a veterinarian to see what might be going on with him and get any treatment that he might need.
July 18, 2018
Was this question and answer helpful?
Tricolored Pitbull
Mamba
6 Months
2 found this helpful
2 found this helpful
My pet has the following symptoms:
Foaming At The Mouth, Fever, And Shaking
My pitbull is about 6 months old and began to have saliva and a bit of foam running down his mouth, he is trembling and his body temperature has risen, he seems very down. What could this be?
Most people think rabies when they see foaming at the mouth in dogs but the symptoms you have described could be due to other conditions as well including poisoning, dehydration (coupled with increased respiratory rate - saliva is more viscous), dental issues, stress, seizures among other causes. Given the symptoms, it would be advisable to visit your Veterinarian as poisoning and infections can be fatal if not managed appropriately. Regards Dr Callum Turner DVM https://wagwalking.com/symptom/why-is-my-dog-foaming-at-the-mouth
Oct. 14, 2017
Was this question and answer helpful?
Rabies Average Cost
From 14 quotes ranging from $950 - $2,000
Get a free pet insurance quote in less than 60 seconds!
Easily compare quotes from the most trusted pet insurance companies in the United States.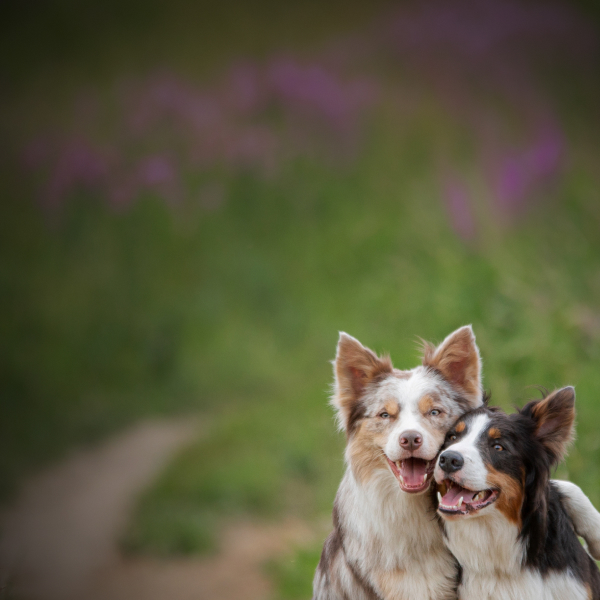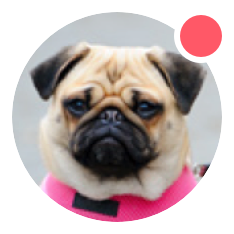 Need pet insurance?