What is Pica?
Pets with pica eat objects that are not considered edible.  Coprophagy is the consumption of feces.  Coprophagy is a natural behavior in nursing dogs, to eat their puppy's excrement. It is not a natural behavior in adult dogs. Pica is more common in female canines. 
In most cases, pica is a compulsive behavior problem. Pica can cause serious problems to your pet's health. If your pet is eating non-food items, you should take him to a veterinarian. According to the American Society for Prevention of Cruelty to Animals (ASPCA), compulsive behavior will not just go away on its own. The veterinarian will determine if your pet is showing behavior or if there are any underlying medical conditions.
Pica refers to a canine craving and ingesting non-food items.  Items being ingested may include dirt, rocks, paper, cloth, mulch and even feces.
Symptoms of Pica in Dogs
You may observe your pet eating non-food objects.  Be aware that depending on what non-food items are being ingested; they can cause serious problems to your pet's health.  Ingested foreign objects can cause internal ulcerations, gastrointestinal irritation and blockage in the intestines. Your pet may have one or more of the following symptoms, after ingesting a non-food item:
Vomiting
Diarrhea
Loose Stool
Chronic bad breath
If there is a blockage in the gastrointestinal tract symptoms may include:
Straining during bowel movement
Unable to move bowels
Dark, tarry stools
Burping
Excessive drooling
Abdominal contractions
Causes of Pica in Dogs
Pica may be caused by behavior disorders such as:
Anxiety or stress 
Trying to get attention
Boredom - lack of stimulation or exercise
Depression
Frustration
Lack of socialization
Pica can be triggered by several medical conditions; which cause increased appetite such as:
Immune mediated hemolytic anemia (IMHA) 
Iron deficiency anemia
Inflammatory bowel disease (IBD) 
Hookworms intestinal parasites
Stomach tumor
Hyperthyroidism
Diabetes mellitus
Malnutrition 
Unbalanced diet
Pet prescribed medications that can increase appetite and lead to pica:
Corticosteroids (for example, prednisone)
Anti-seizure (such as phenobarbital)
Diagnosis of Pica in Dogs
The veterinarian will take a thorough medical history of your pet.  He may ask you about your dog's diet, appetite, thirst, bowel movements, behavior, and his activity level. The veterinarian will perform a physical examination which may include: 
Palpation of the stomach and lymph nodes
Listening to his lungs and heart with a stethoscope
Dog's general body condition (weight, skin, coat)
Taking a look inside his ears and mouth
Checking eyes for redness or discharge
After the physical exam your veterinarian may recommend a complete blood count (CBC), urinalysis, and a serum biochemistry profile. These tests will help rule-out any underlying diseases such as iron deficiency anemia, thyroid problems or diabetes mellitus. The veterinarian may also recommend x-rays, to check for any blockage in the digestive tract.
Treatment of Pica in Dogs
Treatment of pica in dogs will depend if it is a behavior or an underlying medical condition.
If it is determined that pica is due to behavior issues, your veterinarian may recommend increasing physical activities for your pet.  There are natural herb remedies that may help your dog with anxiety issues and have a calming effect on him. It will be necessary to keep your pet away from the non-food objects he has been ingesting. Leash walking your pet will help prevent him from eating rocks and feces. Using bitter tasting spray on the objects he is attracted to may deter him. Provide your pet with plenty of chew toys. The veterinarian may also suggest and recommend a dog behaviorist for pets that may not have been not been properly socialized or have extreme behavior disorders.
If the veterinarian team diagnosed an underlying disease or condition; a treatment plan appropriate for your pet will be discussed with you.  Additionally, a new dietary plan may be recommended.
If your pet has a gastrointestinal blockage, he will have to be hospitalized and undergo surgery. X-rays or an ultrasound will help identify the location of the obstruction. Sometimes, an endoscope can be used to remove small foreign objects that are lodged in the stomach. Your pet will be giving general anesthesia in both procedures.
Recovery of Pica in Dogs
Follow-up visits will be necessary for your pet.  In the case of blockage of the intestinal tract, post-surgery visits will be needed to check on the incision and the removal of sutures. If an underlying disease was diagnosed, follow- ups visits will be needed to check on your pet's progress and response to the treatment plan.
Pica Questions and Advice from Veterinary Professionals
Sylvie
English Springer Spaniel
3 Years
0 found helpful
Sylvie has been eating non-food items her entire life. Mainly paper and mud. Her obsession with mud makes it difficult to exercise her because she would rather eat mouthfuls of it than run/walk. The vet does not think it is related to an underlying medical issue, as she is very healthy otherwise. What makes this extra difficult is soggy napkins and gobs of mud (especially clay-like mud) are more important to her than treats or toys, so it is very hard to divert her attention. She goes on at least a 30-45 minute walk every day, and I try to take her somewhere she can off-leash run for 1+ hours at least 3 times a week. If the weather allows, she goes on 2-3 hour runs up to 5 times a week. Her consumption of paper and mud has never caused GI issues such as vomiting or diarrhea.
Have you attempted a muzzle, when walking her? That might help.
Add a comment to Sylvie's experience
Was this experience helpful?
Kirby
Golden Retriever
11 Months
1 found helpful
My 11 mo golden retriever has had 2 surgeries to remove rocks from his stomach that would not pass thru. He eats LID (limited ingredient diet) from Natural Balance 1c, 3/day. When outside, he is always chewing and swallowing sticks, bark. We removed the drainage rocks. I walk him everyday 1 to 3 miles and we have play time for about 20 minutes. He does NOT eat feces. He only wants to play with toys he can tear up so we only have balls and bones for him. Does he need more activity?
This could possibly be related to mental stimulation rather than physical? It sounds like he is trying to entertain himself. My girl is also a retriever breed and she would be a nightmare if I didn't train her and entertain her smart brain. It has a better result than even an hours walk. Maybe this is worth a try?
Add a comment to Kirby's experience
Was this experience helpful?
JJ
Labrador Retriever
5 Years
0 found helpful
I have two chocolate lab, and recently eating their own poop. Their fresh poop is now grey in colour.they are also poop and wee inside home,and they don't usually do that.
Is that pica? What can I do to stop that?
Hi, i have a lab (15 months old/Female). Now my lab has some problem which i cant understand that it is licking mud and walls continously and Vomting many times a day. Is this serious for its health and how can i save my dog from this condition? Please sujjest me...
-Nanny
JJ are you feeding them a raw diet, if not , you need to take them to the Vet. That is not a normal stool colour, I'd take them anyways as dogs all of a sudden going in the house if they were not before, is not normal and is usually the sign of a medical issue and it doesn't sound like Pica. Please take your dogs to the vet.
Add a comment to JJ's experience
Was this experience helpful?
Bella
Miniature Australian Shepherd
3 Years
-1 found helpful
Has Symptoms
Licking or eating non food it
My Dog Bella is a mini Aussie 3 yrs old, and I'm noticing now that she want to lick lotion off of us and recently I see her getting in my bathroom trash and licking my old bars of soap and old tampons,gross.. does she have a mineral deficiency possibly? Or pica?
Hello ,
I have a 4 year old lab who loves to get into the trash when we are not looking eat paper towels and socks out of the dirty hampper . He just had surgery 2 month ago for this issue and he is having surgery for this issue again . We are not sure what we can do to help him stop this behavior we are open to suggestion . He does have anxiety and always wants to be with us. He acts out if you are paying attention to him.

Please Help :(

We love our baby but we cant keep droping thousands of dollars on vet bills
My 7 year old cocker spaniel Angus. Scratches then licks the wood finish off my closet doors. He's ruined them. I give him lots of exercise. He wears a thunder shirt. He is on prozac and Putin's calming probiotics. He is on low-fat gastro vet food as he is prone to loose stools. I've tried every repulsive spray there is on the doors and to no avail. I'm afraid he's getting high because sometimes he barks and acts strangely after. His bloodwork is normal. I'm baffled. Lynne from Hanover ontario
Add a comment to Bella's experience
Was this experience helpful?
tank
German Shepherd
3 Months
2 found helpful
My puppy is almost 3 years old and every time we take him out to use the bathroom he eats the gravel and licks the concrete. I'm not sure if this is behavioral or pica. I got him not to long ago and I think he was the runt of the litter. I feed him regularly and I'm not sure what else to do to get his weight up. If he does have pica will it go away once I get him at a healthy weight. He takes a long time to use the bathroom because he's always eating the gravel. What are my best options to stop him from doing that. How can I tell if it's pica or behavioral.
My German shepherd was just diagnosed with "EPI", or exocrine pancreatic insufficiency. Her pancreas doesn't produce the enzymes needed to break down her food, so it's basically passing right through her, leaving her always feeling hungry. Apparently this is VERY common in German shepherds, and can be treated with enzymes added to their food.
My female dog is 3 months old, but i catch her chewing on STRANGE things, the wood n my bed frame, paper, and the worst she'll knock over my METAL trash can in my bathroom and eat used tampons!im very concerned about her health and she always has good food and water available. is this PICA?
Add a comment to tank's experience
Was this experience helpful?
Chip
Pug
Three Years
0 found helpful
My fawn pug is three years old. He is 17 pounds and healthy. I feed him Honest Kitchen and Fromm Nutritionals. He has always had a compulsion for eating dog hair. We have a golden retriever as well, so even though I am vigilant in vacuuming, there is always some dog hair on the floor. I keep him busy with a stuffed Kong or a Tucker's bone but if he is not engaged with these activities, he is on the hunt for dog hair. Is there any other suggestions for remediating this behavior?
Add a comment to Chip's experience
Was this experience helpful?
Wheatie
terrier
14 Years
0 found helpful
My 14 year old dog was Up last night grazing our floor in the house and eating any dirt, grass or foxtails he could find. He even started putting clothes in his mouth. I did give him food and he ate every bit of it. He has a history of eating foxtails. We had about 30 removed from his teeth not long ago and then had many rotten teeth pulled.
Add a comment to Wheatie's experience
Was this experience helpful?
Bernie
Rottweiler Mix
9 Months
0 found helpful
Our 9 month old puppy Bernie has been in and out of the vet because of his odd eating/chewing behavior. He eats our cats poo, his own poo, grass, bird seed, blankets, pillows, dirt, etc. He barbers his tail & legs, most recently on his rear paws causing them to turn red and inflamed. We took him to the vet about a month ago and had blood work & stool work done - they reported back that there doesn't seem to be anything wrong and that he just had anxiety. When we first adopted him, he had intestinal worms and the same vet helped us treat those. He always eats grass when we take him on walks and on days when my husband and I are out of the house longer than usual (we don't leave him alone for more than 1-3 hours at a time per day) he gets really bad diarrhea for the next couple of days. We give him CBD treatments and loads of hardy chew toys (he will go through a large Himalayan cheese chew in less than 12 hours - which means we have to monitor his chew toy intake), but he still finds chewing on himself the best option. He can no longer have tennis balls because he will rip off the felt and eat it. He was kenneled about three weeks ago and came home with a cough and bad diarrhea. We had the vet confirm that he had kennel cough, which we believe he had recovered from now. Whenever he gets bad diarrhea (which feels like more than half of his life) he chews on himself, especially around his bum & tail, even worse. We have changed his diet four times already in the assumption that it might be allergy related, but at this point we are fairly sure it is psychological. He is in training classes and goes on 5k walks 3-6 times per week. He has daily playtime outside and we work on trying to keep him occupied as much as possible. We crate him when we are out of the house and at night and we never have any issues as he usually sleeps in his crate and chews on himself when he is around us. Any advice or recommendations on what to do for him would be helpful. He is an incredibly happy dog who suffers from major anxiety...
Add a comment to Bernie's experience
Was this experience helpful?
Finn
Miniature Australian Shepherd
9 Months
0 found helpful
My Finn is a 9mos old Mini Aussie who eats anything and I mean anything he can get in his mouth...such as rocks, concrete, rags, socks, sheets, blankets, toys, sticks, bark etc. I seriously don't know what to do. Please help me I'm open to any suggestions. I'm afraid we're gonna end up in a pet hospital soon. I feed him Diamond All Life Stages 1 1/2 cup morning and evening. Does he need any vitamins?
Add a comment to Finn's experience
Was this experience helpful?
Lewis
Goldendoodle
18 Months
0 found helpful
My 18 month old Goldendoodle has always eaten napkins, toilet paper and socks but recently has started chewing my baseboards, staircases and bannister. Those are items I can't pick up or hide from him. I had to by a crate to keep him in when we are gone which I would prefer not to do, but he is destroying the actual house. Any advice?
Add a comment to Lewis's experience
Was this experience helpful?
Gracie
Deer Head Chihuahua
7 Months
1 found helpful
Gracie was about 9 weeks when I became her mommy. I first noticed the chewing of non-food items a few weeks after but I instantly wrote it off as puppy behavior and was mainly just destroying toys and such. As time progressed it turned into eating pretty much everything in sight. She chews holes in the wall, sticks, woodchips, socks, strings, crayons, cardboard boxes, sponges, fish scales, chews/eats her own paw nails, playdoh, plastic, ect ect. Its honestly a truly never ending list. It honestly seems like she literally just can't help herself. I'm noticing that her weight is drastically increasing and tummy looks bloated but she is still passing daily bowel movements. Being a mom of 3 young children I'm constantly on edge and worried she's gonna end up hurting herself because of this and curious on how hard of an issue is this for dogs to over come. She's not really left alone to often and is constantly getting attention from all of us plus her doggy brothers and sisters and seems to be an overall happy energetic puppy. Any advice or thoughts for helping my little baby love Is greatly appreciated.
Add a comment to Gracie's experience
Was this experience helpful?
Sami
shit szu
10 Months
0 found helpful
My female dog is less than a year old, but i catch her chewing on STRANGE things, the wood n my bed frame, paper, and the woest she'll knock over my METAL trash can in my bathroom and eat used tampons!im very concerned about her health and she always has good food and water available. constat activity and play with our other dog, is this PICA?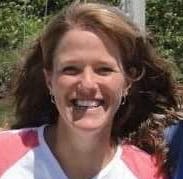 1611
Recommendations
Thank you for your question. I wouldn't consider this PICA, I would consider this normal behavior for a puppy. Anything that they find interesting ends up in their mouths, and it is important to keep them confined when you aren't home, and supervised when you are! They do typically outgrow this behavior, but there are things that they eat that you just can't believe! Keep Sami safe!
Add a comment to Sami's experience
Was this experience helpful?
Khamo
Dachshund
7 Years
-1 found helpful
My mini dachshund doesn't stop chewing and eating placic. Since I've gotten him fixed he's gained almost 15 lbs. I changed his diet but he is still bloated and big and still chewing everything plastic he can find and stuffing from his dogbed
Add a comment to Khamo's experience
Was this experience helpful?
Sierra
Husky
1 Year
2 found helpful
My husky Sierra will not stop eating anything she can get ahold of, she has been like this since she was a puppy and had to have surgery because she swallowed a towel and socks. We watch her 24/7 but she eats fur and anything else that touches the floor before we can get it. She is even trying to eat the couch! We don't want to muzzle her 24/7 and even when I try to play with her to assure she is not bored, she gets distracted and will try to eat something.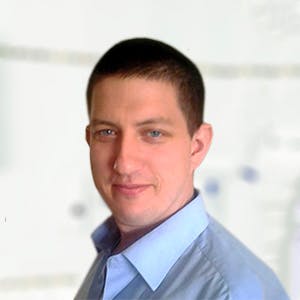 3320
Recommendations
It can be difficult to determine whether there is just a behavioural issue in consuming everything or if Sierra is trying to compensate for a nutritional deficiency or something else; you should think about going over training repetitively to try and curb this behaviour, I've place two training guides linked below for you to go through, the first is more useful and you should have a look through it and try the principles. Regards Dr Callum Turner DVM https://wagwalking.com/training/not-eat-everything https://wagwalking.com/training/not-eat-garbage
Add a comment to Sierra's experience
Was this experience helpful?
Myla
American Staffordshire Terrier
2 Years
0 found helpful
My American Stafforshire Terrier mix, who I've had for over a year and a half now, and just turned two in early July, seems to have many symptoms of PICA. She doesn't have much of an appetite for her regular dry food (we've tried switching it up, she refuses to eat any brand/flavor, she eats wet food without protest), however she does seem to have an appetite for coins (seeing as within two weeks of my family having her she needed an endoscopy to remove 3 from her stomach), rocks, sticks, the metal part of her leash, and even dust and bugs inside the house.
We have been told by many vets and pet store owners/employees that she may have an iron deficiency, which makes sense, however the supplement we tried for a month seemed not to work. We have also been told it may be because she is bored.
We are hesitant to give her any toys including the ones advertised as unbreakable because she will chew on them long enough to break them and then continue to eat the filling or pieces. She gets plenty of exercise and is outside for the majority of most days. When she's inside, my family and I keep her in a small area of our house gated off from the rest, because she will eat anything on the floor.
She also has habits of growling at people when they try to stop her from doing any of these actions, although she's never hurt anyone. Anything you may suggest is greatly appreciated. Thanks for reading this.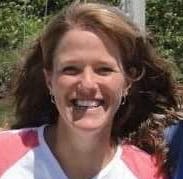 1611
Recommendations
That is a strange problem for Myla, and some dogs are very prone to dietary indiscretion, or eating things that they shouldn't. There are basket type muzzles that might help - they aren't actual muzzles, they just prevent them from eating things they shouldn't, that you can talk to your veterinarian about to see if it might help her. They aren't very much fun, but can prevent life threatening problems. If she will eat wet food, you may be able to mix that with dry food and make her less hungry so that she isn't eating so many strange things.
Add a comment to Myla's experience
Was this experience helpful?
mamaB
Pit bull
3 Months
0 found helpful
our puppy has been caught eating and chewing on items such as, rubber, metal, wood, crayons, paper, plastic, the stuffing from their toys, chairs, sofa couchens, cords, shoe laces, and even cigaritte buds. when we catch her we usally get it out of her mouth before she can actually swollow it . but we find crayon color and sometimes hair/fur from her toys in her poop.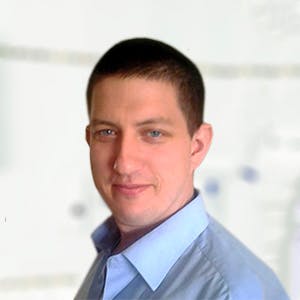 3320
Recommendations
Training a puppy can be difficult and getting them to not eat everything can be challenging; the cause for consumption of non-food items may be due to a few different conditions which may include true pica, boredom or curiosity. Training and keeping items away from her is the best course of action as well as buying more hardy toys; see the link below for some tips on controlling indiscriminate eating. Regards Dr Callum Turner DVM https://wagwalking.com/training/not-eat-everything
and wood peices has been visable in her poop aswell
Add a comment to mamaB's experience
Was this experience helpful?
Auro
Golden Retriever
2 Years
0 found helpful
My Golden Retriever is 2 years and 4 months old. The problem is he never eats of his own he needs to be hand feed. he eats two good meal a day. Till this point things are okey. But the problem is when ever he is walking off leash he will run to eat newpaper, napkin, Match boxes which are seen on the road or pathway. We stay in a society thus we dont have any traffic movement that s the reason he is let off leash at time. He will never listen to command at that time and will run around like a zombie. Kindly suggest why does he behave such.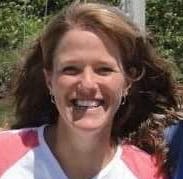 1611
Recommendations
If he was not trained well to come and stay, he is acting like a normal dog, actually. Dogs are notorious for eating things that they should not, and most dogs that are not on leash will try to get away with that. Solutions for you would be to either keep him on a leash, or start working with a trainer to strengthen his understanding of commands.
Add a comment to Auro's experience
Was this experience helpful?
Demi
Doberman Pinscher
3 Years
1 found helpful
Has Symptoms
eats plastic, paper, dishrags
Our 3 year old Doberman came to us 6 months ago . from a rescue who rescued her and 5 more of her siblings . She was covered in her own feces and had every type of heart worms , tape warms ...etc. She only weighted 30 lbs at the time of her rescue. she is now 60 lbs. with in the first week we had her, she seemed to be adjusting nicely , other than her being spooked, scared and having trust issues . She is our 5th doberman rescue over a 25 year span .what we are concerned about , is she will eat anything, and anything she sees. Cardboard, toilet paper. 2 weeks ago , she was not eating and kept going outside all night long . We noticed she had not hand any recent bowel movements within the past 24 hours. It was over 4th of july Holiday , so we had to take her to a 24 hour veterinarian. We informed her of " Demis" liking to unusual things .. She informed us . she has pica . She tried to get a stool sample .. and hit something very hard, but mushy . she then put cloves on , and pulled out ( what looked like a washcloth ) all in one piece . For our sake and hers, she did not have to have surgery , but kept her overnight , with iv fluids, and took new x-rays the following day , to ensure all had been removed . which it was . A vet bill of $1,200 later we walked out . Now today , we caught her eating latex gloves? My husband and i both realize we can not keep everything out of her way or reach ! We are now concerned she may end up with another blockage... which we are unable to keep spending that kind of money every time we turn around ... we also had to take away all her soft squeaky toys, cause she was eating the stuffing,squeakers as well. She is supplied with many big bones, and plastic toys ( which she does not tear up ) PLEASE what can we do to get her through this ? We have taken her to our local dog park the past 2 nights where she gets along with all the dogs and runs , and runs. We were hoping that would get her anxieties out. I have also noticed , she grinds her teeth on a regular basis .. and bites her nails .. Any input would be greatly appreciated . Thank you so much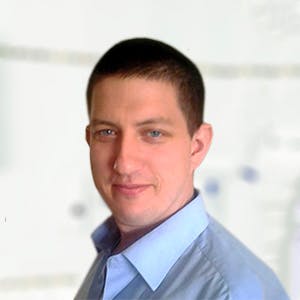 3320
Recommendations
Sometimes there is no shortcuts when it comes to the consumption of non-food items, training can help along with the restricted access to items when not supervised; another common cause is boredom but if you're exercising her regularly and she has plenty of toys it can be difficult to determine a specific course of action. Unfortunately there is no quick fix, ensure that she has a complete diet appropriate for age and breed as well as lot of activity and toys; I cannot think of anything else to suggest. Regards Dr Callum Turner DVM
Add a comment to Demi's experience
Was this experience helpful?
Spike
Pembroke Welsh Corgi
10 Years
0 found helpful
We are fostering a 10 year old rescued Corgi. He was given a clean bill of health from the vet and all blood work was normal. He is on a high quality dog food. We have had him about 2 months now. Corgis will eat anything and find all kinds of delicious things in the woods on our daily rounds. However, this dog ravenously eats dirt at every opportunity. You'd think he was starving. He has 4 or 5 bowel movements a day and they look like compacted dirt. I'm worried he will get constipated from the ingestion of all that high clay content soil. Watching him and stopping the activity only seems to make him more obsessed.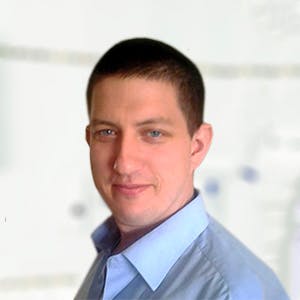 3320
Recommendations
For some dogs, the world isn't enough when it comes to food and will eat everything especially if they have come from a neglected background; dietary deficiency is a common cause for the consumption of nonfood items, however behavioural issues may also lead to the same behaviour. If the Veterinarian found nothing wrong with Spike, it may just be behavioural so going through training etc… would be the way to go. Regards Dr Callum Turner DVM https://wagwalking.com/training/not-eat-grass (it mentions grass but the principles are the same for soil etc…)
Add a comment to Spike's experience
Was this experience helpful?
Tyson
Staffordshire Bull Terrier
5 Months
0 found helpful
Has Symptoms
loose stools sometime,bad breath
what diet change can we give to our 5month old puppy who might have pica? He eats grass, stones.dirt. bunny poop. He is on puppy food but we also make him human food,chicken, ground beef with wheat germ and rice, sweet potatoes and sometimes salmon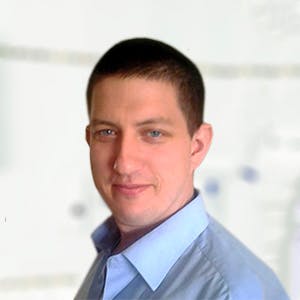 3320
Recommendations
You should feed Tyson a breed and age appropriate complete dog food, it is that simple; however if he is eating grass, stones, rabbit dropping and other things, this may be just attributable to puppy behaviour and curiosity. I've added some training guides below in case this is a behavioural issue and you may also ask a certified dog trainer at the bottom of one of the two pages. However, it is possible that digestive disorders or malabsorption, but this would need to be discussed with your Veterinarian. Regards Dr Callum Turner DVM https://wagwalking.com/training/not-eat-poop https://wagwalking.com/training/not-eat-grass
Add a comment to Tyson's experience
Was this experience helpful?
Norman
Labrador Retriever
8 Months
0 found helpful
My dog Norman is an 8 month old mix breed. My best guess is an Aussie/Chocolate Lab mix. He has been compulsively eating everything in sight since I adopted him. Everyone thought it was just because he was a puppy. Every time he goes out to the yard he runs right to any stick, mulch, twig, branch that he can find. He does not only chew, he swallows. I have pulled dryer sheets, foam, sticks, mulch, socks, toys, coins etc out of his mouth. He is otherwise healthy and acting normal. He gets plenty of exercise and is crated when I am not around. The vet thinks this is normal however I do not.
Add a comment to Norman's experience
Was this experience helpful?
Blu
Weimaraner
10 Years
0 found helpful
we rescued a 10 year old Weimaraner about a month ago. He was 10 pounds under weight and the previous owner fed him generic dog food 1 cup in the AM and 1 cup PM . They also had him on steroids for the itching he was having .His skin was red and he is almost bald.Since then we got him off the steroids and on a alergery med and he is now fed Grain free food 2 cups AM 2 cups PM .He has gained 3 pounds and is looking great no more dry crusty skin.
First he started eating fesses. We watch him really close in the yard because we have 4 with him and don't want to others to do it. Then he threw up I let him other and it was terrible watching him ripping grass and dirt out and eating it. He just started going into a trance like state and tired eating a sheet good thing my husband caught him or he could have died. And helped would be appreciated.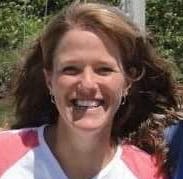 1611
Recommendations
Thank you for your email. I wish that i could give you an idea as to what might be going on with him, but without being able to examine him or see what his behavior or neurologic status is, I don't have any way to diagnose him. It would be best to have him examined by your veteirnarian, as they may be able to examine him and give you an idea as to what might be happening with him.
hi i would like to consult about my dog he is a 7 yr old half pitbull. he is so nice and obedient but lately he acts so stranged he recently love to keep his self under the heat of the sun then started to bite things aggressively with non food items, he keeps on wandering inside our yard but looks confused. he is not eating anymore and restless. what could possibly is happening to him? please help me. thank you
Add a comment to Blu's experience
Was this experience helpful?
Tchoup
Mutt
18 Months
0 found helpful
I recently adopted my dog Tchoup in early December, and he's incredibly timid and fearful of just about everything and everyone. In the last month he's started chewing and ingesting stuffing from toys, and comforter and blanket fabric. It's occurring more frequently now, though that could be because we're temporarily staying at my parents house and he's stressed from that change. He will cough or dry heave, and then later that day I'll find that he's eaten part of a blanket. He'll continue to cough and heave, and then more often than not will vomit, and will later pass the fabric when he has a bowel movement. Is this pica? Is there anything I can do at home to curb the behavior until I bring him to the vet? Keeping him away from all blankets at all times is not a feasible option.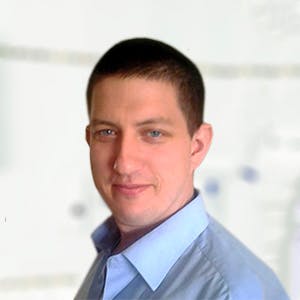 3320
Recommendations
Generally the consumption of non-food items may be classed as either pica or behavioural (boredom); it is difficult to say what the specific cause is but you should ensure that Tchoup is eating a diet appropriate for breed, age and weight as well as being stimulated with toys, exercise etc… to prevent boredom. You should try to keep Tchoup confined whilst you are not supervising him, but have an examination done by your Veterinarian. Regards Dr Callum Turner DVM
Add a comment to Tchoup's experience
Was this experience helpful?
Scout
German Shepherd Dog
3 Years
0 found helpful
I have noticed my almost 3 yo.GSD has been eating strange things,ie.rocks,throw rugs, dirt and I still have a missing suede slipper. This may be Pica, however since I have been paying more attn. it seems as though it happens for the most part at the same time everyday. He seems to go into a almost trance-like state and does hear me when I am calling him or telling him no. Last night as a few other nights I observed this behavior. He was not in the room with my other 2 dogs, I went to kitchen and he was eating the throw rug, string by string as I pulled out a approx. 6-8 ft. string from his mouth (stomach) and he seemed totally unaware I was there until I pulled it all out and pushed him away. Has a good appetite, does not appear to drink a lot of water, seems normal. Please advise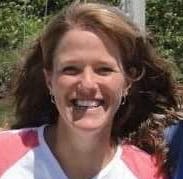 1611
Recommendations
Thank you for your email. That is strange behavior! It would be a good idea to have him examined by your veterinarian to see if he is having some kind of neurologic problem - if you can take a video of him doing this, it will be helpful to your veterinarian, as these things never seem to happen at the clinic! I hope that you are able to get to the bottom of this behavior, as it is dangerous for him to be eating those things.
Add a comment to Scout's experience
Was this experience helpful?
SKYE
Great Dane
5 Months
1 found helpful
My nearly 5 month old Great Dane pup started eating poop one day when left unsupervised. Now I keep a close watch but she eats plaster off the walls, constantly licks the floor, tries to get stones in her mouth when we go walking, gets a mouthful of grass while playing and eats dirt and sand if she gets the chance. She is also quite edgy and any sudden noise makes her jumpy. I can't tell if it is behavioural or a health condition. She also has UTI and been through quite a few doses of medication and remains uncured. Her culture and blood routine turned normal. The Vet said her vagina needs to grow out pointing outward for her to fully recover from UTI. She is on supplements now. Should I give her digestive enzymes or Liv52 or something?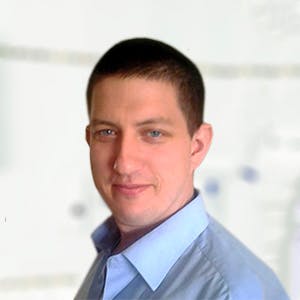 3320
Recommendations
If Skye has a hypoplastic vulva, the urinary tract infection would most likely continue until that is resolved and surgical correction may be required. As for the pica, this may be caused by a variety of different causes including nutritional deficiency, malabsorption disorders, digestive disorders, behaviour (more difficult to control) among others; you should check to ensure that she is on an age and breed appropriate diet. Discuss with your Veterinarian and see if digestive enzymes, dietary changes and training help. Regards Dr Callum Turner DVM https://wagwalking.com/condition/hypoplastic-recessed-vulva
Add a comment to SKYE's experience
Was this experience helpful?
Trigger
pitbull dalmaton mix
8 Years
0 found helpful
My dog Trigger has been eating items for the past 4 years not. We have had him since he was a puppy and it was never an issue. It started with him eating our carpet, then it was baseboards and windowsills, then it went to clothing. He has started eating my bed spreads, and sheets and then our clothing. Most recently he has eaten a whole half of my athletic shirt but he puked it back up a few days later, last night he ate a half of my husbands shirt. He is eating and drinking fine but my concern is if he doesn't get rid of it naturally what are my options? Also is there a way to keep him from doing this? He runs outside all the time and plays fetch and with sticks and there are other dogs in the house, he has kongs and dog treats, I just don't understand why he is doing this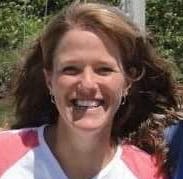 1611
Recommendations
Thank you for your email. If there is a way to confine him to a room, or a kennel, when you are not there, that would be a good idea. It would also be a good idea to have him seen by your veterinarian and make sure that he is healthy otherwise, as I can't see or examine him. He may have an underlying issue that is making him chew on all of these things, or a dietary deficiency. It might also benefit hi to have more 'one on one' exercise, to ensure that he is actually getting enough exercise. I hope that he does well!
Add a comment to Trigger's experience
Was this experience helpful?
Fliss
Soft-Coated Wheaten Terrier
1 Year
0 found helpful
Seemingly randomly my 1 year old Wheaten Terrier has started eating EVERYTHING, she has eaten two pair of running shoes, the dining room wall, a phone charger and extension cord, a mitten and she shreds any paper she can find, or tissues or paper towels or anything. She needs 100% super vision at all times or else she will eat something. She gets a lot of exercise, both on leash and off leash, daily and has ample toys and I spend time playing with her. How do I get this to stop?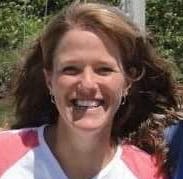 1611
Recommendations
Thank you for your email. I'm sorry that Fliss has started doing this! Some dogs are more prone to chewing on things that they shouldn't then other dogs, and Wheatons are very intelligent dogs who need a lot of interaction to not be bored. One thing that you can do is kennel train her so that she isn't unattended and getting into trouble when you're not there, and be very vigilant when you are home so that she isn't getting into things. You might need to restrict access and puppy-proof your house until she outgrows this little stage that she seems to be going through. She may benefit from some different toys, as well, that are more motivating to her instead of your belongings. I hope that you are able to distract her from this behavior!
Add a comment to Fliss's experience
Was this experience helpful?
Duke
Border collie mix
4 Months
0 found helpful
My dog duke likes to eat EVERYTHING! He eats soles out of shoes,my favorite pants and other personal items and I don't know what to do...I love him and worry about it...it's definitely not normal and I know it's bad so what can I do?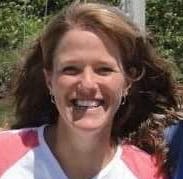 1611
Recommendations
Thank you for your email. Duke is a baby, at 4 months old, and that is pretty typical behavior for a 4 month old Border Collie - that breed tends to be very smart, and needs constant stimulation at that age! Anything that he sees is probably going to go in his mouth. With a puppy like that, he can't be trusted to make the best decisions for himself, and you will need to puppy proof your house - if you don't want him to eat your shoes, your pants, or your personal items, they need to be where he can't get to them. Make sure that he has appropriate toys to chew on, as he is teething, and puppy classes would be wonderful for him to stimulate his brain. He should outgrow this stage, if that makes you feel better!
Add a comment to Duke's experience
Was this experience helpful?
Oakley
Labrador
1 Year 1 month
0 found helpful
Hi my dog is a year old Labrador. He is the perfect weight and looks healthy. He eats rocks, sticks, leaves, socks, stuffing from toys and more. We try to get him to spit it out but he just swallows it. He has thrown up a sock once. He has been doing this from a young age and he won't listen to what we say. He eats his food instantly when he is given it but continues to eat anything else he can get his mouth on. Is this Pica?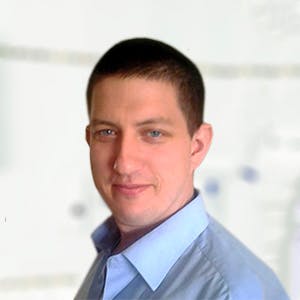 3320
Recommendations
It may be pica but may be just curiosity, it is difficult to say as some dogs will just eat anything and everything; the items I've seen removed from dog's stomachs is incredible. If Oakley has a high quality complete diet and is a good weight then the issue is likely to be more behavioural, it may just be a case of restricting where he can go or just having nothing left out for him. Regards Dr Callum Turner DVM
my frenchie eats anything he ate a tea bag kids sock which most mornings i wake up to something he's thrown up
Add a comment to Oakley's experience
Was this experience helpful?
Moose
Newfypoo
5 Years
2 found helpful
I have a large dog who is eating his food fine. He has a taste for paper products: magazines, mail, tissues, toilet paper. We have tried to keep things out of his reach but he continues to find paper. He also eats ice cubes like a treat. I know Pica in humans are often due to iron deficiency. His bowel movement are normal.His weight is fine too. I thought I would start by increasing his iron by feeding him some liver with his food. He is on high quality grain free food (Taste of the Wild) due to allergies to corn, chicken and eggs. My other dog eats the same food and she doesn't have any Pica issues. I doubt he would eat green leafy foods. I don't believe he has an blockage issues so far. Can dogs take people iron supplements? if so what dose?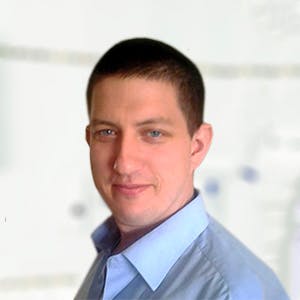 3320
Recommendations
I do not recommend supplementing a dog's diet with iron or anything else unless we know for sure what the cause of the pica is especially if your other dog is on the same diet and is fine; also dogs which are iron deficient are usually anaemic too, no anaemia no iron deficiency - supplementing a diet when not necessary may also cause health issues long term. Pica may be caused by a dietary deficiency, malabsorption, poisoning or behavioural issues (boredom usually); I wouldn't do anything without speaking to your Veterinarian. Regards Dr Callum Turner DVM
Add a comment to Moose's experience
Was this experience helpful?
Duke
German Shepherd Dog
3 Months
2 found helpful
My puppy is eating just fine, he scarfs his food down every morning and night and has regular bowel movements, but he's constantly going outside and eating rocks and clumps of dirt, acorns and anything he finds on the ground outside. He's even swallowing the rocks and luckily is passing them but every time I let him out he makes a bee line for the rocks. We have since covered our rockbed but I can't cover our entire yard. Is this Pica? Are puppet supplements a good idea to give him? Is he not getting enough nutrition from his food?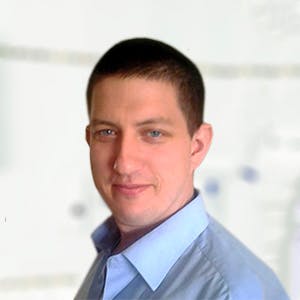 3320
Recommendations
Eating stones and other nonfood items may be due to pica but also may be just behavioural; if Duke is feed a quality complete diet he shouldn't be lacking any nutrients unless he has some intestinal disorder. I would make sure that Duke is fed a balanced complete dog food appropriate for his size/breed/age and I would advise taking him out on a lead and correcting him each time he tries to eat stones or other items. Regards Dr Callum Turner DVM
My two dogs constantly eat mulch. My wife who is a doctor thought they may have Pica. Our least Restrictive approach was to start them on a multivitamin. That seems to have helped. They no longer eat mulch. Even if the multivitamin didnt resolve the mulch eating long term, it wont hurt the dogs to have the vitamins. Right?
Add a comment to Duke's experience
Was this experience helpful?
Hahns
German Shepherd Dog
2 Years
0 found helpful
My 2 year old German Shepherd has been eating wash cloths, socks, gloves, shirts, and other strange things for a couple of months. He is very active. He is always outside running and playing fetch with me. Ever since I have had him he has not been able to gain wait. No matter what food or supplements I use. Could he possible have Pica?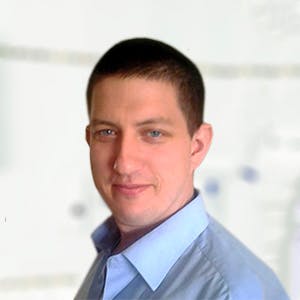 3320
Recommendations
Consumption of non-food items is referred to as pica and may be caused by a variety of different causes which may include dietary deficiencies, malabsorption syndromes, parasites, colitis, hormonal issues or boredom. I would have your Veterinarian check him out especially since he cannot gain weight as this may be due to a malabsorption disorder. Regards Dr Callum Turner DVM
Add a comment to Hahns's experience
Was this experience helpful?
Lucy
Miniature Pinscher
9 Months
0 found helpful
Why does my 8 month old mini pin eat sticks. We got her from the pound. She ate very well at first. She loves to be outside in our fenced yard. Lately she has stopped eating. She will not eat her a.m. meal but will it it later in the afternoon. But if she is outside she is eating something all the time. Mainly sticks and gum balls. What should I do. She had a good exam from the vet when we got her about 2 months ago.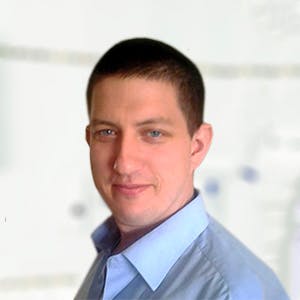 3320
Recommendations
Some dogs just like to chew on sticks; I doubt that there is anything medically wrong especially if she eats all her food in the day, she may just not feel too hungry in the morning. If she is eating sticks instead of just gnawing on them then the possibility of foreign bodies and obstructions are a possibility, in this case you would need to make sure that there were no sticks in your garden for Lucy to get at. Regards Dr Callum Turner DVM
Where is Lucy getting gumballs? That sounds fairly serious to me, gum getting stuck or swallowed...?
I'm assuming by Gumballs she's speaking of the balls from the Gum Tree. :) Not actual chewing gum.
Add a comment to Lucy's experience
Was this experience helpful?
Cadence
Bullmastiff
7 Years
0 found helpful
I have a 7 year old bullmastiff that was recently put on phenobarbital for seizures. She has started exhibiting signs of pica - eating paper where ever she can find it. We keep all paper items up and out of her reach but she is continuing to find it. Are there any ways to curb this side effect?
Add a comment to Cadence's experience
Was this experience helpful?
Malley
Golden Retriever
5 Months
0 found helpful
I have a 5 month old female golden retriever that WILL NOT STOP PLAY BITING my husband and I all the time. Anytime our hands go near her, she snaps and grabs hold of us, thinks we're playing I guess, even though we're explicitly repeatedly telling her no bite. She definitey chews objects but just seems to like to tear them up and I'm sure she would swallow everything if I let her. She loves chewing mulch and rocks but I try to never let her swallow them. She used to eat her poop right before I would pick it up, and now knows not to. She eats geese poop despite my trying to keep her from it. My husband and I have tried the bitter spray, she has endless toys, ice, bones, kong things to entertain her and she will not stop biting us. We just want to pet her without her mouth snapping at us. She's a sweet dog with a wonderful temperment otherwise. How to stop this obsessive biting???
Add a comment to Malley's experience
Was this experience helpful?
Jenna Lollobridgada (Lola)
Italian Greyhound
15.5
1 found helpful
I have an almost 16-year-old Italian greyhound. She has a very strong, has been vey heaththy and smart enough to evade our toddlers so never had a broken bone. She does not eat well and is very skinny. Her breed is notorious for their difficulty to house train so we have diapers in our mud room. Her hair is falling out and she does have bad breath She frequently eats toilet paper. She chews on the rolls. Before we got tops for our trash cans she also pulled tisues out of the trash. For years she has had non cancerous bumps that occasionally grew into large masses. She had a tumor on her tail which recently burst and had to be removed. We now hav a hard time getting her to eat dogfood. Our vet told us to even try vienna sausages! If we put something on a table she loves to sneak arond and eat it. A few years ago she has stopped darting out the door and leading us on a chase through the neighborhood. Advice....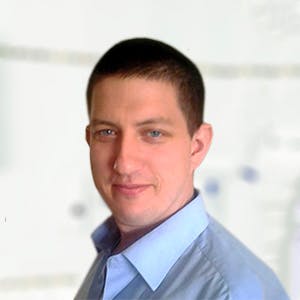 3320
Recommendations
These type of problems can be difficult to rectify; especially when a dog is choosing toilet paper ever dog food. Many times when a dog eats a non-food item, it is due to a nutritional deficiency they are trying to fulfil; other times it is just behavioural. Dogs will grow bored of dog food and will not eat it preferring anything else that is available, but this requires you to ensure there is no access to rubbish bins and all human food is out of reach; the absence of other food sources combined with hunger may turn attention back to dog food, also changing brand or type may help too. Regards Dr Callum Turner DVM
Add a comment to Jenna Lollobridgada (Lola)'s experience
Was this experience helpful?
Buckwheat
Chihuahua
16 Years
1 found helpful
I've noticed in the last couple of weeks my Chihuahua who is 16 has been eating cigarette ashes was wondering why. He is healthy no problems other then he's older. My mom told us when we were young that my sister ate ashes and it was something lacking in her diet.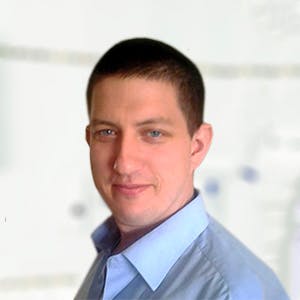 3320
Recommendations
Usually when an animal eats something unusual it is due to a nutritional deficiency; the deficiency may be due to a poor diet or to the body not absorbing all the nutrients from the food. Ensure that there is no ashes or other items he may consume and review his diet; you may need to visit your Veterinarian to see if there is a malabsorption problem. Regards Dr Callum Turner DVM
Add a comment to Buckwheat's experience
Was this experience helpful?
Ohana
Yorkie malteses
4 Months
1 found helpful
My 4 month old morkie puppie likes to take the tags from the toys and chew them and swallow them. Today she eat a couple plus some leaves can she get intestinal blockagesfrom this?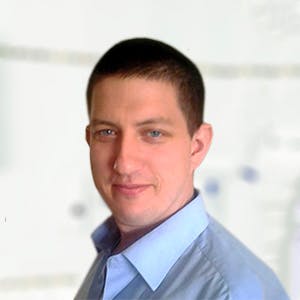 3320
Recommendations
She can easily get intestinal blockage and she may also have a poisoning event depending on the type of leaves she consumed. I recommend cutting off the tags to toys and other items (retain them somewhere just in case) to prevent the dog focusing on the tag rather than the toy. The leaves are concerning, there are many different plants and trees whose leaves are poisonous for dogs; check the type of leaves on our website (we have a comprehensive number of articles on poisoning). Inducing vomiting with 3% hydrogen peroxide can help. Regards Dr Callum Turner DVM
Add a comment to Ohana's experience
Was this experience helpful?
Thor
whoknows
2 Years
-1 found helpful
Has Symptoms
eating cloth.... and eating his food normal
My Dog has seizures and has been put on phenobarb. for about almost 2 years.... however thats not the problem... my dog wont stop eating the bed sheets and any cloth that is around... at first i thought it was a young dog thing... and did what i could to try and prevent this.... nothing ever gets stuck it always comes out...takes about a day or so... but still this cant be good. any advise?
My dog constantly eats leaves, grass, clippings. She eats it ravenously and honestly gives me a sideways look while doing it as if she knows she shouldn't but still keeps on. Then...having sticks, etc come out the other end is difficult and painful. She will eat bits of clothing, tissue, toy stuffing if she can get hold of it.She eats well, very active. Could this be pica?
Add a comment to Thor's experience
Was this experience helpful?
Sophie
Vizsla
14 Weeks
0 found helpful
Hello, I have a 3 1/2 month old vizsla/husky mix and I'm not certain what's going on with her. Her mom stopped feeding her at around 5 weeks and that's when I got her. She started off eating wet food really well and we moved her to dry puppy food around 3 weeks ago. Right about then is when she started eating non food items like toilet paper and the tools but her favorite is underware. Just a few days ago I woke up to her puking and she puked up 2 pairs of my 4 year olds underware and then next day pooped one out. Today she puked up another pair and a toilet paper roll. She was getting in the trash often too despite baby gates put in place but I finally have it contained enough to where there is no way for her to get to it. I'm wondering if this is pica? I had actually never heard of this until a friend of mine pointed me in this direction. I'm really concerned because she is barely eating her food and appears to be skinnier in this last week or so. I'm assuming because her belly as been full of non food items. Any help would be appreciated!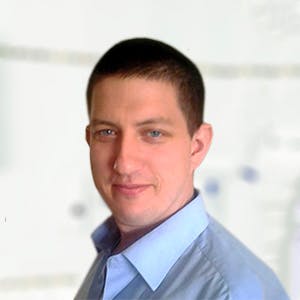 3320
Recommendations
Pica may be part of a disease process or may be a behavioural problem (boredom etc…); it is important to not allow access to underwear and other non-food items she finds appealing, coupled with vocal disapproval may help to curb the habit. If it is part of a more complex condition, examination by your Veterinarian will be required to determine if there is a dietary problem, absorption problem etc… Sometimes dogs may chew on items through boredom, ensuring that there are plenty of toys to keep her occupied can help distract attention from non-food items. Regards Dr Callum Turner DVM
Add a comment to Sophie 's experience
Was this experience helpful?