What is Pica?
Pets with pica eat objects that are not considered edible. Coprophagy is the consumption of feces. Coprophagy is a natural behavior in nursing dogs, to eat their puppy's excrement. It is not a natural behavior in adult dogs. Pica is more common in female canines.
In most cases, pica is a compulsive behavior problem. Pica can cause serious problems to your pet's health. If your pet is eating non-food items, you should take him to a veterinarian. According to the American Society for Prevention of Cruelty to Animals (ASPCA), compulsive behavior will not just go away on its own. The veterinarian will determine if your pet is showing behavior or if there are any underlying medical conditions.
Pica refers to a canine craving and ingesting non-food items. Items being ingested may include dirt, rocks, paper, cloth, mulch and even feces.
Book First Walk Free!
Symptoms of Pica in Dogs
You may observe your pet eating non-food objects. Be aware that depending on what non-food items are being ingested; they can cause serious problems to your pet's health. Ingested foreign objects can cause internal ulcerations, gastrointestinal irritation and blockage in the intestines. Your pet may have one or more of the following symptoms, after ingesting a non-food item:
Vomiting
Diarrhea
Loose Stool
Chronic bad breath
If there is a blockage in the gastrointestinal tract symptoms may include:
Straining during bowel movement
Unable to move bowels
Dark, tarry stools
Burping
Excessive drooling
Abdominal contractions
Causes of Pica in Dogs
Pica may be caused by behavior disorders such as:
Anxiety or stress
Trying to get attention
Boredom - lack of stimulation or exercise
Depression
Frustration
Lack of socialization
Pica can be triggered by several medical conditions; which cause increased appetite such as:
Immune mediated hemolytic anemia (IMHA)
Iron deficiency anemia
Inflammatory bowel disease (IBD)
Hookworms intestinal parasites
Stomach tumor
Hyperthyroidism
Diabetes mellitus
Malnutrition
Unbalanced diet
Pet prescribed medications that can increase appetite and lead to pica:
Corticosteroids (for example, prednisone)
Anti-seizure (such as phenobarbital)
Diagnosis of Pica in Dogs
The veterinarian will take a thorough medical history of your pet. He may ask you about your dog's diet, appetite, thirst, bowel movements, behavior, and his activity level. The veterinarian will perform a physical examination which may include:
Palpation of the stomach and lymph nodes
Listening to his lungs and heart with a stethoscope
Dog's general body condition (weight, skin, coat)
Taking a look inside his ears and mouth
Checking eyes for redness or discharge
After the physical exam your veterinarian may recommend a complete blood count (CBC), urinalysis, and a serum biochemistry profile. These tests will help rule-out any underlying diseases such as iron deficiency anemia, thyroid problems or diabetes mellitus. The veterinarian may also recommend x-rays, to check for any blockage in the digestive tract.
Treatment of Pica in Dogs
Treatment of pica in dogs will depend if it is a behavior or an underlying medical condition.
If it is determined that pica is due to behavior issues, your veterinarian may recommend increasing physical activities for your pet. There are natural herb remedies that may help your dog with anxiety issues and have a calming effect on him. It will be necessary to keep your pet away from the non-food objects he has been ingesting. Leash walking your pet will help prevent him from eating rocks and feces. Using bitter tasting spray on the objects he is attracted to may deter him. Provide your pet with plenty of chew toys. Punishing or yelling at your pet will not help this compulsive behavior. The veterinarian may also suggest and recommend a dog behaviorist for pets that may not have been not been properly socialized or have extreme behavior disorders.
If the veterinarian team diagnosed an underlying disease or condition; a treatment plan appropriate for your pet will be discussed with you. Additionally, a new dietary plan may be recommended.
If your pet has a gastrointestinal blockage, he will have to be hospitalized and undergo surgery. X-rays or an ultrasound will help identify the location of the obstruction. Sometimes, an endoscope can be used to remove small foreign objects that are lodged in the stomach. Your pet will be giving general anesthesia in both procedures.
Recovery of Pica in Dogs
Follow-up visits will be necessary for your pet. In the case of blockage of the intestinal tract, post-surgery visits will be needed to check on the incision and the removal of sutures. If an underlying disease was diagnosed, follow- ups visits will be needed to check on your pet's progress and response to the treatment plan.
Pica Questions and Advice from Veterinary Professionals
Moose
Newfypoo
5 Years
1 found helpful
I have a large dog who is eating his food fine. He has a taste for paper products: magazines, mail, tissues, toilet paper. We have tried to keep things out of his reach but he continues to find paper. He also eats ice cubes like a treat. I know Pica in humans are often due to iron deficiency. His bowel movement are normal.His weight is fine too. I thought I would start by increasing his iron by feeding him some liver with his food. He is on high quality grain free food (Taste of the Wild) due to allergies to corn, chicken and eggs. My other dog eats the same food and she doesn't have any Pica issues. I doubt he would eat green leafy foods. I don't believe he has an blockage issues so far. Can dogs take people iron supplements? if so what dose?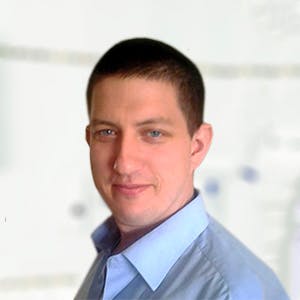 1505
Recommendations
I do not recommend supplementing a dog's diet with iron or anything else unless we know for sure what the cause of the pica is especially if your other dog is on the same diet and is fine; also dogs which are iron deficient are usually anaemic too, no anaemia no iron deficiency - supplementing a diet when not necessary may also cause health issues long term. Pica may be caused by a dietary deficiency, malabsorption, poisoning or behavioural issues (boredom usually); I wouldn't do anything without speaking to your Veterinarian. Regards Dr Callum Turner DVM
Add a comment to Moose's experience
Was this experience helpful?
Duke
German Shepherd Dog
3 Months
1 found helpful
My puppy is eating just fine, he scarfs his food down every morning and night and has regular bowel movements, but he's constantly going outside and eating rocks and clumps of dirt, acorns and anything he finds on the ground outside. He's even swallowing the rocks and luckily is passing them but every time I let him out he makes a bee line for the rocks. We have since covered our rockbed but I can't cover our entire yard. Is this Pica? Are puppet supplements a good idea to give him? Is he not getting enough nutrition from his food?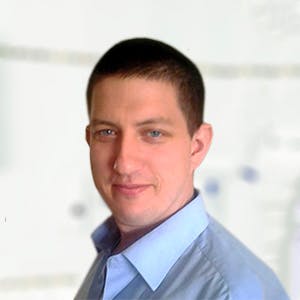 1505
Recommendations
Eating stones and other nonfood items may be due to pica but also may be just behavioural; if Duke is feed a quality complete diet he shouldn't be lacking any nutrients unless he has some intestinal disorder. I would make sure that Duke is fed a balanced complete dog food appropriate for his size/breed/age and I would advise taking him out on a lead and correcting him each time he tries to eat stones or other items. Regards Dr Callum Turner DVM
Add a comment to Duke's experience
Was this experience helpful?
Gracie
Deer Head Chihuahua
7 Months
0 found helpful
Gracie was about 9 weeks when I became her mommy. I first noticed the chewing of non-food items a few weeks after but I instantly wrote it off as puppy behavior and was mainly just destroying toys and such. As time progressed it turned into eating pretty much everything in sight. She chews holes in the wall, sticks, woodchips, socks, strings, crayons, cardboard boxes, sponges, fish scales, chews/eats her own paw nails, playdoh, plastic, ect ect. Its honestly a truly never ending list. It honestly seems like she literally just can't help herself. I'm noticing that her weight is drastically increasing and tummy looks bloated but she is still passing daily bowel movements. Being a mom of 3 young children I'm constantly on edge and worried she's gonna end up hurting herself because of this and curious on how hard of an issue is this for dogs to over come. She's not really left alone to often and is constantly getting attention from all of us plus her doggy brothers and sisters and seems to be an overall happy energetic puppy. Any advice or thoughts for helping my little baby love Is greatly appreciated.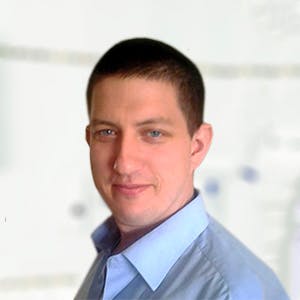 1505
Recommendations
Pica or the consumption of non-food items may be caused by nutritional deficiencies, malabsorption disorders, boredom among other issues. It is important to have her checked by her Veterinarian to make sure that there is nothing medically wrong and to make sure that if she starts to chew something you punish her severely for it so she knows it's wrong; a simple 'bad girl' isn't sufficient enough (but don't hit her). I am concerned about accidental poisoning or foreign bodies due to her eating habits; first consult with your Veterinarian for an examination and start punishing her for eating non-food items. Regards Dr Callum Turner DVM
Add a comment to Gracie's experience
Was this experience helpful?
Hahns
German Shepherd Dog
2 Years
0 found helpful
My 2 year old German Shepherd has been eating wash cloths, socks, gloves, shirts, and other strange things for a couple of months. He is very active. He is always outside running and playing fetch with me. Ever since I have had him he has not been able to gain wait. No matter what food or supplements I use. Could he possible have Pica?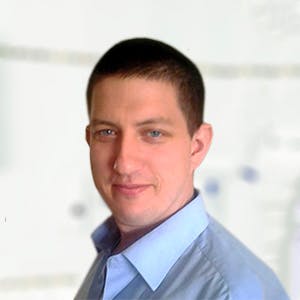 1505
Recommendations
Consumption of non-food items is referred to as pica and may be caused by a variety of different causes which may include dietary deficiencies, malabsorption syndromes, parasites, colitis, hormonal issues or boredom. I would have your Veterinarian check him out especially since he cannot gain weight as this may be due to a malabsorption disorder. Regards Dr Callum Turner DVM
Add a comment to Hahns's experience
Was this experience helpful?
Lucy
Miniature Pinscher
9 Months
0 found helpful
Why does my 8 month old mini pin eat sticks. We got her from the pound. She ate very well at first. She loves to be outside in our fenced yard. Lately she has stopped eating. She will not eat her a.m. meal but will it it later in the afternoon. But if she is outside she is eating something all the time. Mainly sticks and gum balls. What should I do. She had a good exam from the vet when we got her about 2 months ago.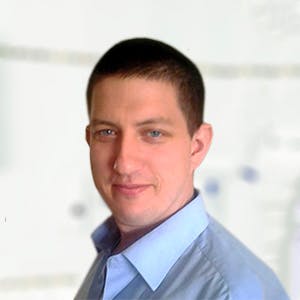 1505
Recommendations
Some dogs just like to chew on sticks; I doubt that there is anything medically wrong especially if she eats all her food in the day, she may just not feel too hungry in the morning. If she is eating sticks instead of just gnawing on them then the possibility of foreign bodies and obstructions are a possibility, in this case you would need to make sure that there were no sticks in your garden for Lucy to get at. Regards Dr Callum Turner DVM
Where is Lucy getting gumballs? That sounds fairly serious to me, gum getting stuck or swallowed...?
Add a comment to Lucy's experience
Was this experience helpful?
Cadence
Bullmastiff
7 Years
0 found helpful
I have a 7 year old bullmastiff that was recently put on phenobarbital for seizures. She has started exhibiting signs of pica - eating paper where ever she can find it. We keep all paper items up and out of her reach but she is continuing to find it. Are there any ways to curb this side effect?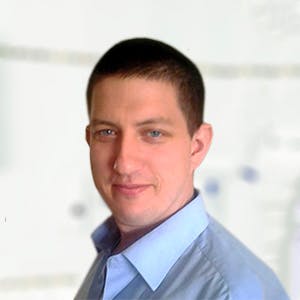 1505
Recommendations
The only real way to curb this behaviour is to prevent access to the paper which you are doing and to punish this behaviour as well; the pica seems to be an undesired side effect of the phenobarbital but is much less severe than having seizures. Regards Dr Callum Turner DVM
Punishment for a disease or condition? Wow!
Add a comment to Cadence's experience
Was this experience helpful?
Malley
Golden Retriever
5 Months
0 found helpful
I have a 5 month old female golden retriever that WILL NOT STOP PLAY BITING my husband and I all the time. Anytime our hands go near her, she snaps and grabs hold of us, thinks we're playing I guess, even though we're explicitly repeatedly telling her no bite. She definitey chews objects but just seems to like to tear them up and I'm sure she would swallow everything if I let her. She loves chewing mulch and rocks but I try to never let her swallow them. She used to eat her poop right before I would pick it up, and now knows not to. She eats geese poop despite my trying to keep her from it. My husband and I have tried the bitter spray, she has endless toys, ice, bones, kong things to entertain her and she will not stop biting us. We just want to pet her without her mouth snapping at us. She's a sweet dog with a wonderful temperment otherwise. How to stop this obsessive biting???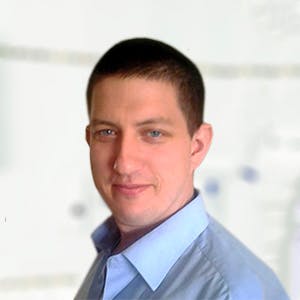 1505
Recommendations
In these cases you need to enforce a boundary with Malley which includes a punishment; this may include restraining her on the floor immediately after a snap (may be not so easy for a dog her size), immediately taking her and placing her in a utility room (with nothing she can eat), ignoring her for an hour after you tell her no. There are many different approaches, I find that physical restraint is best for me; my experience of handling dogs and my 240lb of weight help a lot with larger dogs, the goal isn't to hurt them (you should never hurt them) but to show dominance and enforce that this isn't her business. Withholding attention or ignoring a dog altogether can be effective over time; it is a case of finding what works best for you. Regards Dr Callum Turner DVM
Add a comment to Malley's experience
Was this experience helpful?
Jenna Lollobridgada (Lola)
Italian Greyhound
15.5
1 found helpful
I have an almost 16-year-old Italian greyhound. She has a very strong, has been vey heaththy and smart enough to evade our toddlers so never had a broken bone. She does not eat well and is very skinny. Her breed is notorious for their difficulty to house train so we have diapers in our mud room. Her hair is falling out and she does have bad breath She frequently eats toilet paper. She chews on the rolls. Before we got tops for our trash cans she also pulled tisues out of the trash. For years she has had non cancerous bumps that occasionally grew into large masses. She had a tumor on her tail which recently burst and had to be removed. We now hav a hard time getting her to eat dogfood. Our vet told us to even try vienna sausages! If we put something on a table she loves to sneak arond and eat it. A few years ago she has stopped darting out the door and leading us on a chase through the neighborhood. Advice....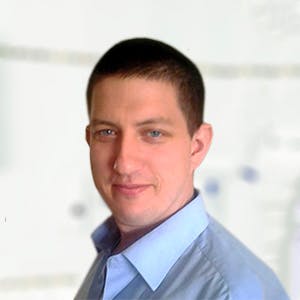 1505
Recommendations
These type of problems can be difficult to rectify; especially when a dog is choosing toilet paper ever dog food. Many times when a dog eats a non-food item, it is due to a nutritional deficiency they are trying to fulfil; other times it is just behavioural. Dogs will grow bored of dog food and will not eat it preferring anything else that is available, but this requires you to ensure there is no access to rubbish bins and all human food is out of reach; the absence of other food sources combined with hunger may turn attention back to dog food, also changing brand or type may help too. Regards Dr Callum Turner DVM
Add a comment to Jenna Lollobridgada (Lola)'s experience
Was this experience helpful?
Buckwheat
Chihuahua
16 Years
1 found helpful
I've noticed in the last couple of weeks my Chihuahua who is 16 has been eating cigarette ashes was wondering why. He is healthy no problems other then he's older. My mom told us when we were young that my sister ate ashes and it was something lacking in her diet.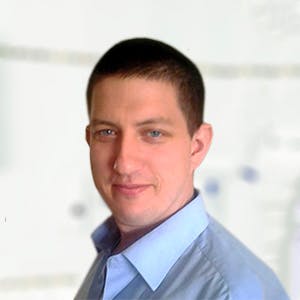 1505
Recommendations
Usually when an animal eats something unusual it is due to a nutritional deficiency; the deficiency may be due to a poor diet or to the body not absorbing all the nutrients from the food. Ensure that there is no ashes or other items he may consume and review his diet; you may need to visit your Veterinarian to see if there is a malabsorption problem. Regards Dr Callum Turner DVM
Add a comment to Buckwheat's experience
Was this experience helpful?
Ohana
Yorkie malteses
4 Months
1 found helpful
My 4 month old morkie puppie likes to take the tags from the toys and chew them and swallow them. Today she eat a couple plus some leaves can she get intestinal blockagesfrom this?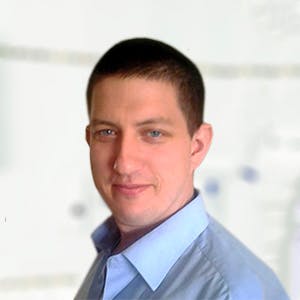 1505
Recommendations
She can easily get intestinal blockage and she may also have a poisoning event depending on the type of leaves she consumed. I recommend cutting off the tags to toys and other items (retain them somewhere just in case) to prevent the dog focusing on the tag rather than the toy. The leaves are concerning, there are many different plants and trees whose leaves are poisonous for dogs; check the type of leaves on our website (we have a comprehensive number of articles on poisoning). Inducing vomiting with 3% hydrogen peroxide can help. Regards Dr Callum Turner DVM
Add a comment to Ohana's experience
Was this experience helpful?
Thor
whoknows
2 Years
0 found helpful
Has Symptoms
eating cloth.... and eating his food normal
My Dog has seizures and has been put on phenobarb. for about almost 2 years.... however thats not the problem... my dog wont stop eating the bed sheets and any cloth that is around... at first i thought it was a young dog thing... and did what i could to try and prevent this.... nothing ever gets stuck it always comes out...takes about a day or so... but still this cant be good. any advise?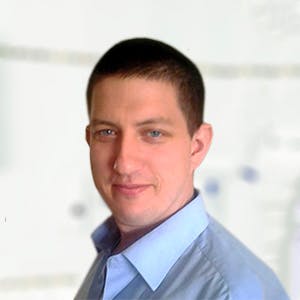 1505
Recommendations
Usually strange eating habits are caused by a nutritional deficiency caused by dietary or absorption problems; other times it is a behavioural issue which requires obedience training to prevent eating non-food items. This most probably isn't a medical issue and you need to punish Thor for this behaviour. Regards Dr Callum Turner DVM
My dog constantly eats leaves, grass, clippings. She eats it ravenously and honestly gives me a sideways look while doing it as if she knows she shouldn't but still keeps on. Then...having sticks, etc come out the other end is difficult and painful. She will eat bits of clothing, tissue, toy stuffing if she can get hold of it.She eats well, very active. Could this be pica?
Add a comment to Thor's experience
Was this experience helpful?
Sophie
Vizsla
14 Weeks
0 found helpful
Hello, I have a 3 1/2 month old vizsla/husky mix and I'm not certain what's going on with her. Her mom stopped feeding her at around 5 weeks and that's when I got her. She started off eating wet food really well and we moved her to dry puppy food around 3 weeks ago. Right about then is when she started eating non food items like toilet paper and the tools but her favorite is underware. Just a few days ago I woke up to her puking and she puked up 2 pairs of my 4 year olds underware and then next day pooped one out. Today she puked up another pair and a toilet paper roll. She was getting in the trash often too despite baby gates put in place but I finally have it contained enough to where there is no way for her to get to it. I'm wondering if this is pica? I had actually never heard of this until a friend of mine pointed me in this direction. I'm really concerned because she is barely eating her food and appears to be skinnier in this last week or so. I'm assuming because her belly as been full of non food items. Any help would be appreciated!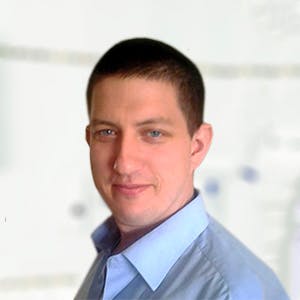 1505
Recommendations
Pica may be part of a disease process or may be a behavioural problem (boredom etc…); it is important to not allow access to underwear and other non-food items she finds appealing, coupled with vocal disapproval may help to curb the habit. If it is part of a more complex condition, examination by your Veterinarian will be required to determine if there is a dietary problem, absorption problem etc… Sometimes dogs may chew on items through boredom, ensuring that there are plenty of toys to keep her occupied can help distract attention from non-food items. Regards Dr Callum Turner DVM
Add a comment to Sophie 's experience
Was this experience helpful?