What is Amoeba Infection?
Amoeba infection can have a serious effect on your dog's health. There are two parasitic amoeba infections known to dogs: the entamoeba histolytica, which is transmitted through ingestion of cysts found in human feces, (possibly by drinking water that contains feces and therefore, the amoeba) and the acanthamoeba (free-living amoeba found in bodies of water).
Types
Entamoeba Histolytica - This amoeba affects the cells that line the cavities of the body. The initial location of the parasite is in the mucosa of the large intestine, causing dysentery (an inflammation of the intestine that causes bloody diarrhea). The amoeba is also capable of penetrating the walls of tissues and organs, such as the liver and kidneys.
Acanthamoeba - This amoeba affects the lungs and brains of infected canines. A complication of invasion by this parasitic amoeba is called granulomatous amebic meningoencephalitis, which causes inflammation and necrosis (death to tissue).
Amoeba infection in dogs is caused by the invasion of the body by a parasitic organism. The amoeba is an organism that can affect humans as well as animals, and can be categorized as dependent on a host for survival, or free living. An amoeba infection in dogs can be eradicated, but is also a possibility for morbidity, depending upon the type of amoeba organism infecting the body.
Book First Walk Free!
Symptoms of Amoeba Infection in Dogs
The symptoms for the amoeba infection vary depending upon the classification of organism.
Entamoeba Histolytica
A dog who has ingested drinking water contaminated by human feces, or who has been exposed to the amoeba in unsanitary conditions by the handling of food for example, will exhibit some or all of the following symptoms:
Listlessness
Halitosis (bad breath)
Weakness
Vomiting
Diarrhea
Dry spots or sores on the nose and legs
Oral mucus membranes may be covered with mucus
A severe case also documented hair loss, brittle hair shafts and thickened, hardened skin on the neck.
Acanthamoeba
Canines infected by the inhalation of the organisms in the air, or through the nasal cavity by swimming in affected stagnant water, may present the symptoms below:
Muscle stiffness
Lack of appetite
Breathing difficulties
Discharge from the eyes
Distressed mental state
Lack of energy
Seizures
It has been documented that a dog showing effects of Acanthamoeba may present signs of irritation of the head and face, such as pawing at the muzzle and eyes.
Causes of Amoeba Infection in Dogs
The entamoeba histolytica depends on a host for survival, and humans are the carriers. Infection of the canine is primarily through the ingestion of the highly resistant and infective cysts (the form of the amoeba found in fecal matter) after which the epithelia cells begin to degenerate. The cysts are resistant to chlorine and other adverse conditions, and quickly cause the onset of dysentery.
The acanthamoeba are free-living organisms. It is known that this parasitic organism is more of a threat to immunosuppressed dogs than healthy ones. The organism exists within the environment and within diseased organ tissues. Once ingested, the amoeba can cause pneumonia in the lungs and with migration up the olfactory nerves, and throughout other systems, can also severely attack the brain and spinal cord.
Diagnosis of Amoeba Infection in Dogs
Entamoeba Histolytica
The veterinarian will begin the diagnosis of the entamoeba histolytica amoeba by close examination of the fecal matter. A fresh sample may show the presence of the organism within 30 minutes of commencement of the diagnostic test. A fecal smear may show existing trophozoite (the growing stage where nutrients are being absorbed from the host), which can be seen to contain ingested red blood cells. This is why veterinarians regularly see anemia in dogs infected by this parasitic organism. Frequently, more than one sample is necessary for a definitive diagnosis as the amoeba can be shed intermittently. Scraping or biopsy may show the presence of the amoeba in tissue lesions. Histology may be used to look for amoeba in tissue.
Acanthamoeba
Unfortunately, veterinarians will have the opportunity to diagnose the invasion of the acanthamoeba late in the stages of illness only, and most often as a postmortem procedure. Often, a dog's condition will progress without outward symptoms, with evidence of illness only being apparent at the crisis stage. Because this organism flourishes in canines with a suppressed immune system, the possibility of an infection by acanthamoeba should be considered in a sick pet when similar symptoms are present. A diagnosis of acanthamoeba may be difficult to reach initially. However, the veterinarian may suggest a complete blood count to check the level of white blood cells in the system. A neurological examination may show that your dog has evidence of instability, and invasion by parasitic organisms. Performing a central spinal fluid tap may show evidence of neurological changes, while an MRI could prove thickening of the brain. Respiratory distress may be discovered through tissue biopsy and can point to an aggressive assault on lung tissue, which is very typical of this disease.
Treatment of Amoeba Infection in Dogs
The usual treatment for entamoeba histolytica involves using the medication metronidazole for a minimum of five days. This is an antibiotic used in cases of parasitic infection and also aids in the cessation of diarrhea. In severe cases of entamoeba histolytica, steroids may be given to decrease inflammation and to suppress toxic or allergic reactions to the destroyed amoeba or the antibiotic.
Treatment of the acanthamoeba infection is unfortunately not a common occurrence. Diagnosis is made in dogs with a compromised immune system, most often post-mortem.
Recovery of Amoeba Infection in Dogs
The importance of follow-up appointments with the veterinarian must be stressed. Repeated testing, (to assure the eradication of the entamoeba histolytica has taken place) is crucial to the recovery of your pet. Because of the risk of chronic diarrhea, organ abscesses, inflammation of the abdomen, and scarring of abdominal tissue, regular check-ups, as scheduled by the veterinarian, will be required. Desiccated thyroid (to regulate the body's energy and metabolism), along with vitamin supplements will be prescribed to hasten and aid the body in recovery. A bland diet is recommended for several weeks.
Cost of Amoeba Infection in Dogs
Metronidazole is usually prescribed and administered for a minimum of five days. This antibiotic can cost $80 on average for a 100 tablet bottle. Metronidazole also treats diarrhea your dog may experience from the amoeba infection. If your dog is diagnosed with a severe case then the veterinarian may prescribe a steroid. Prednisone is a steroid that can help decrease inflammation caused by the amoeba infection. This steroid usually costs around $30 to $40 per 100ct. bottle. Prednisone can also help treat any toxic or allergic reactions your dog may suffer from due to the amoeba infection. The overall cost of treating an amoeba infection could range from $110 to $120. This is assuming the veterinarian needs to use both treatment options. However, it could very well be less if the veterinarian only needs to prescribe one or the other.
Amoeba Infection Questions and Advice from Veterinary Professionals
Chichiro
Maltese
3 Years
0 found helpful
Hi, my dog was diagnosed with amoeba. We took him to vet for consultation yesterday and the vet gave us tips and prescription for med. But our dog is not eating anything or even drinking for whole day.
Is it dangerous? What should I do?
Add a comment to Chichiro's experience
Was this experience helpful?
Baster
Saint Bernard
3-4
0 found helpful
Has Symptoms
weak, lies down most of time, not very alert, will
Is amoeba can be cured?My dog already has the symptoms but im not sure if its amoeba. He's now suffering from diarrea and hes also weak, the day before yesterday it starts.. thank you ..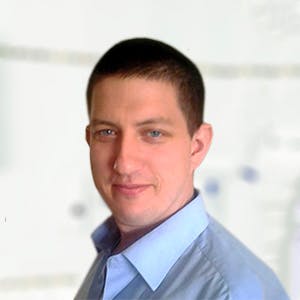 3320
Recommendations
It is impossible to say if Baster has amoeba or not without a through examination; if you live in an endemic area or near swap land and Baster has regular access, the chances of infection are higher. Other infectious diseases can cause similar symptoms, I would recommend visiting your Veterinarian for a physical examination, faecal floatation tests and blood tests to determine the cause and prescribe treatment. Regards Dr Callum Turner DVM
Add a comment to Baster's experience
Was this experience helpful?
Hachiko
American Pit Bull Terrier
1 Year
0 found helpful
Hello, my dog has been diagnosed with amoebiasis and still in metronidazole and cotrimoxazole with hyoscine medications for 16 days now. But she's still having loose stools daily and occasional watery diarrhea. If treatment is provided, how long enough will the dog make a full recovery? How long medication last? ... Thank you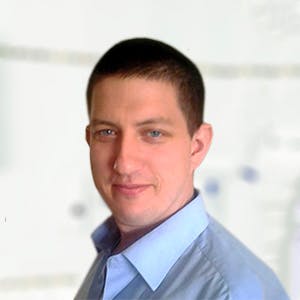 3320
Recommendations
It is generally accepted that treatment with metronidazole for at least a week is the treatment of choice for amebiasis, there are limited options for treatment and cysts may continue to be shed once treatment is completed. You should have Hachiko examined by your Veterinarian again to determine if further treatment is necessary. Regards Dr Callum Turner DVM
doc,
good morning,

I have a belgian dog whos been stud for 13 day already, but much concerned now is ive notice this morning that her stool is bloody and with slime.

please do help, what medicine i can give that will not affect her pregnancy.

respectfully,

hydie
Add a comment to Hachiko's experience
Was this experience helpful?
Apollo
Great Pyrenees
13 Weeks
0 found helpful
Our 13 week pup has worms in his eyes. They are long and thin in the anterior chamber and move through the day. The vet thinks there is one in the left and two in the right. Oral treatment with febendazole was ineffective. He's from a farm in Tennessee where amoeba infections are prevalent and would frequently swim in the breeders pond. Will oral metronidazole penetrate the eye? Is it likely to be an amoeba?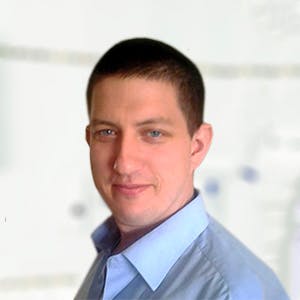 3320
Recommendations
Amoeba are single cell organisms which are not visible to the naked eye; however Thelazia, Baylisascariasis among others are common eye worms in dogs. Without knowing the specific worm, I cannot make a specific treatment recommendation but check the link below which covers different eye worms along with different treatments. Regards Dr Callum Turner DVM www.msdvetmanual.com/eye-and-ear/eyeworm-disease/eyeworms-of-small-animals
Add a comment to Apollo's experience
Was this experience helpful?
Tanya
Rottweiler
3 Months
1 found helpful
Hi have a good day...my dog is experiencing now a diarrea with spot of blood..he have a complete vaccine,im so confussing if he is ok or not..he still energetic and can eat much.what should i do for my dog for this sickness.thank you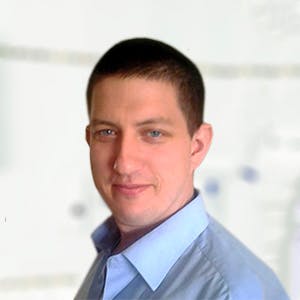 3320
Recommendations
Diarrhoea with spots of blood may be caused by a few different conditions: infectious (virus, bacteria or parasites), trauma, poisoning, foreign bodies; when an infection becomes inflamed it may bleed. In cases of diarrhoea with bleeding, it is important that Tanya doesn't get dehydrated; I would recommend visiting your Veterinarian for a physical examination to determine the cause of the blood spots (as well as the diarrhoea) and to prescribe treatment. Regards Dr Callum Turner DVM
Add a comment to Tanya's experience
Was this experience helpful?
max
4 Months
1 found helpful
my dog has been experiencing diarrhea since yesterday and this morning he still ate his food but this afternoon he is becoming weak and he did not eat his food and he's been consistently having his watery poo. what will i do?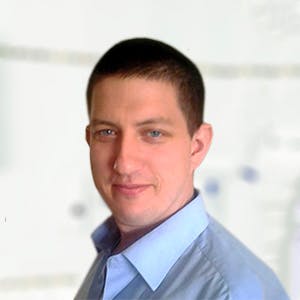 3320
Recommendations
The most important question is: is Max vaccinated against Parvo? If he is then he might have a tummy upset (caused by some transient infection or reaction to something he ate outside, could be something poisonous) causing the diarrhoea. If he isn't vaccinated, this may be the start of Parvo, which is a serious medical condition with a survival rate as low as one out of five unvaccinated dogs; Max will need supportive treatment during the worst of the infection which may require hospitalisation. Either way, with his young age a visit to the Veterinarian as soon as possible would be required, particularly if he is getting worse. Regards Dr Callum Turner DVM
Add a comment to max's experience
Was this experience helpful?
manu
shih tzu
11 Months
0 found helpful
hi my pup was diagnosed with amoebiasis..he finished already his 7-day medication of metronidazole but why is he stilll having loose and bloody diarrhea sometimes..how long for him to be fully recovered..he is eating and drinking..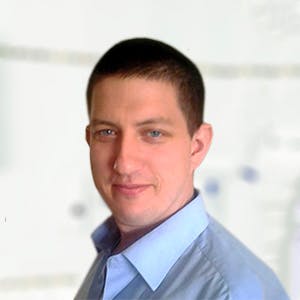 3320
Recommendations
Dogs may continue to shed the trophozoites in faeces after the end of treatment and many infected dogs may be asymptomatic carriers; if you are noticing that Manu is continuing to show signs of blood diarrhoea it would be best to return to your Veterinarian to discuss whether or not to put Manu on another course of treatment or not. Regards Dr Callum Turner DVM
www.msdvetmanual.com/digestive-system/amebiasis/overview-of-amebiasis
Doc ung dog ko po nagtatae. Kagabi tumae siya ng bulate after nun malansa na poop niya. Ngayong umaga tumae siya ng brown na medyo bloody pero di naman po soya nagsusuka ano po bang pwedeng gawin :( wala po kase kmi pera pam pavet pls doc hel me
Add a comment to manu's experience
Was this experience helpful?
Paw
Aspin
3 Months
1 found helpful
Vet says that our dog has amoeba, then we're still observing him til now lying in the corner with dextrose. what should we do to regain his strength???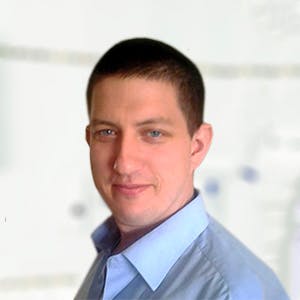 3320
Recommendations
Amoeba infections are not common occurrences but may occur if dogs spend time in lakes and rivers. Treatment is usually with metronidazole or furazolidone over the period of seven days along with supportive therapy (usually fluids with dextrose). It is a case of waiting it out during the treatment. Regards Dr Callum Turner DVM
Add a comment to Paw's experience
Was this experience helpful?
Chacha
Shitzu / maltize
8 Years
0 found helpful
What is the life cycle of canine ameba?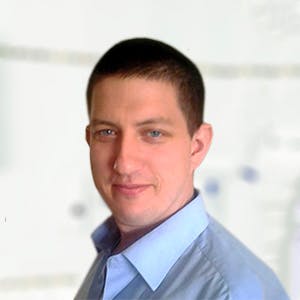 3320
Recommendations
Amoeba is a general name for a variety of different organisms. Entamoeba histolytica which is common in dogs has a simple lifecycle with replication by binary fission. Regards Dr Callum Turner DVM
http://research.vet.upenn.edu/Hosts/Entamoebahistolytica/tabid/7862/Default.aspx
Add a comment to Chacha's experience
Was this experience helpful?
Lemon
shitzu
2 Months
0 found helpful
Hi my dog is now experiencing a diarrhea starting this morning ... but she is active and she ate her food...she had also two times deworm last jan 6 what do you think she manifested ?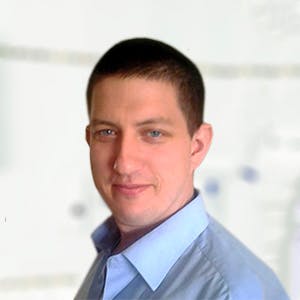 3320
Recommendations
Diarrhoea in young dogs is common as they experience and come into contact with new environmental pathogens. Due to her age I would be worried about the possibility of Parvo, especially if she hasn't stated her vaccines yet. Regardless, I would recommend visiting your Veterinarian as young puppies eat almost everything and may have a foreign body causing the diarrhoea or an infection which would be dangerous in a puppy; your Veterinarian may take stool samples for parasites. Regards Dr Callum Turner DVM
Add a comment to Lemon's experience
Was this experience helpful?