What is Black Skin Disease?
Black skin disease is most prevalent in Pomeranians, Chow Chows, Alaskan Malamutes, Siberian Huskies, Elkhounds, Toy Poodles and Miniature Poodles. Black skin disease can occur in any breed and any age. Males seem to have a higher number of cases reported than females.
Black skin disease is a common phrase for Alopecia X. It is sometimes called wooly coat syndrome. Dogs that are affected with black skin disease will have a normal coat as puppies and will not generally start showing symptoms of the issue until they are over 2 years old; generally, they will be diagnosed with it by 3 years old.
If your dog is affected with black skin disease, they will begin by losing their long guard hairs first, usually there will be a gradual thinning of the hair on the back of their hind legs and under the tail. Hair loss will also occur along their back, on their stomach and around their genitals. Eventually, the skin becomes bald and is prone to frostbite or sunburn and infection. The skin where the hair has fallen out will begin to darken; this is called hyper-pigmented skin. Black skin disease does not cause itching or irritation.
Book First Walk Free!
Symptoms of Black Skin Disease in Dogs
Black skin disease is a condition that progresses slowly. If you notice a thinning of your dog's hair or obvious hair loss, you will need to contact your veterinarian for an assessment. Symptoms of black skin disease include:
Gradual loss of hair's color and lushness
Gradual and symmetrical loss of the guard hairs
Increasingly cottony undercoat that is dry
Symmetrical baldness
Hyper-pigmentation of the skin
Change in appetite and/or thirst
Causes of Black Skin Disease in Dogs
It is unclear what causes black skin disease to develop; it has been linked to hormonal imbalances, allergies, obesity and genetic factors. Most dogs will begin showing symptoms after puberty occurs and most cases reported are males.
Dogs that are diagnosed with black skin disease should not be bred. This can be problematic for breeders since male dogs are commonly used for breeding for the first time around a year old. Symptoms of black skin disease do not appear until between the ages of 2 years and 3 years, that male could have already produced a number of puppies before he exhibited any symptoms of black skin disease. Responsible breeders will thoroughly research their breeding dogs' bloodlines prior to breeding.
Diagnosis of Black Skin Disease in Dogs
There are no actual tests that can be done to diagnose black skin disease. Instead, diagnosis is made through a series of tests that eliminate other possible causes for the symptoms that have presented.
Your veterinarian will perform a physical examination and order blood tests, a biochemistry panel, urinalysis and fecal examine to rule out thyroid disease, Cushing's disease and intestinal parasites. A skin scraping may also be performed to determine that there is not a fungal or bacterial skin infection.
Treatment of Black Skin Disease in Dogs
Black skin disease is purely cosmetic, meaning that it does not cause your dog irritation or pain. Your dog will be much more susceptible to the cold and to the sun. They will easily sunburn and could also be more vulnerable to frostbite. Treatments for black skin disease will differ per dog; there is no set protocol that will work for every dog. The overall goal for treatments is to have your dog re-grow their coat and prevent a recurrence of hair loss.
Spaying or neutering your dog should be the first step in their treatment. Since black skin disease is believed to be genetic, you do not want to breed your dog and possibly produce puppies that will develop the condition. Sterilization may also aid in re-growing the coat because the hormonal changes that will take place after the procedure. The coat re-growth is not always permanent.
Another possible treatment will be oral melatonin therapy. Melatonin is a natural supplement that can be given to improve coat re-growth within 6-8 weeks. Melatonin has not been approved by the FDA, but can be found over-the-counter in tablet form. There are side effects to melatonin such as drowsiness and sedation. You should always consult with your veterinarian prior to beginning any treatments.
Hormone therapy such as methyltestosterone can be implemented. Blood work must be performed periodically to monitor the level of the hormone. Methyltestosterone can be toxic to your dog's liver. Hormone therapy can cause increased aggression in your dog.
Other treatments for black skin disease that your veterinarian may choose to implement include prescribing prednisone, cimetidine, ketoconazole, anipryl or leuprolide. These treatments are used to re-start the growth cycle of hair follicles.
Recovery of Black Skin Disease in Dogs
Black skin disease does not affect your dog's overall health; it is just unsightly to see your dog with hair loss and hyper-pigmentation. The condition can be managed by applying sunscreen when they are outside and by protecting them from frostbite. Speak with your veterinarian about the risks associated with the treatment options and about how to protect your dog if you choose to not try the treatments.
Black Skin Disease Questions and Advice from Veterinary Professionals
Sammy
Collie, Smooth
5 Months
0 found helpful
We adopted a collie mix in March. Two weeks later vet is now treating for mites and scabies. He is on Chlorhexl Derm solution,Rovera,& Cllndamycin, it seems the scabie issue is subsiding. But the large area of blackend skin seems to Not getting better. Rough hairs and dark skin seems to be increasing. We are at our wits end to help him. Vet bill even with the pet insurance is increasing. Please give us any advice possible. He is constantly wearing the protective collar. But he is still scratching the infected areas.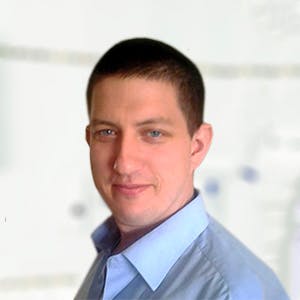 2474
Recommendations
Black skin can be frustrating but may be caused by the repetitive scratching and itching which accompanies some skin infections; there is no shortcut to resolve this and after the underlying condition is treated the black skin will remain for a while since it is caused by lichenification which changes the skin. You need to continue with current prescribed treatment and monitor for improvement. Regards Dr Callum Turner DVM
Add a comment to Sammy's experience
Was this experience helpful?
Oliver
French Bulldog
2 Years
0 found helpful
My French Bulldog Oliver has been exhibiting black skin disease symptoms, the insides of his ears are dark purple or black and he is looking hair on the front and back of his ears. Months ago, he was shaved on his back because he needed to have a spinal injection for meningitis treatment. This area of shaved skin has not grown back in almost a year. About a week ago the skin started to turn darker, and yesterday we took him into the vet and they did a number of tests. They ruled out everything except for fungal infection (coming back soon) and my mother - a former vet tech - says that it is almost certainly not fungal as it is also in his shaved patch. Does this sound like Alopica X?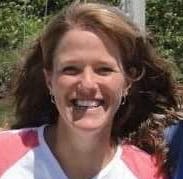 1051
Recommendations
Given Oliver's history, there are a number of things that could be affecting his skin, and fungal disease is certainly one of them. He may need a biopsy to determine the cause of his problem if the fungal test comes back negative. Often times, once common problems are ruled out, a biopsy can help guide treatment.
My dachshund suffered from black skin disease, the smell was horrible and filled the entire room. I gave her colloidial silver drops according to her weight ever day. It totally reversed the disease, she has grown back much of her hair again and the smell is totally gone. There is just a small patch still on her belly, but she is no longer constantly biting and scratching.
Add a comment to Oliver's experience
Was this experience helpful?
Felfel
Pomeranian
1 Year
0 found helpful
Is there any effective treatment for Pomeranian black skin disease? My Dog's hair has been changed around his back bilaterally, and it looks like a wool. I am so worried about him. Before I though its a hair growth change. My dog is 1years old.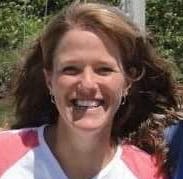 1051
Recommendations
Thank you for your email. Skin will change color if is is chronically irritated. Common causes for skin disease include parasites, bacterial or fungal infection, or nutrition. Since I can't examine Felfel, I can't advise you on what might be going on with him, but if you have him examined by a veterinarian, they'll be able to recommend and testing or treatments that might be necessary, and if you can get the skin irritation under control, his skin and hair should return to normal.
Add a comment to Felfel's experience
Was this experience helpful?
Khloe
Pug
8 Months
2 found helpful
Hi! My pug seems to have black skin disease. Her skin darkens and the hair on it had already fallen. Will it be healed? Will her hair grow back? It started to be just a small circle of hairless skin then it grows to a triangle-ish shape and it started to darken. It is unsightly :(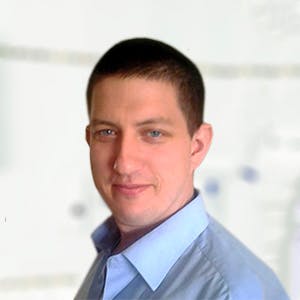 2474
Recommendations
There are two main reasons for a dog's skin to turn black: black skin disease and lichenification. Black skin disease has an unknown cause but is suspected to be caused by hormones, allergies or genetics; lichenification of the skin is caused by the skin protecting itself from repeated trauma from scratching in cases of Malassezia skin infections. In cases of black skin disease there is no pain or irritation, it is just a cosmetic problem; care should be taken when going out in the sun (sun cream in exposed areas). Speak with your Veterinarian to have a look at it to confirm diagnosis. Regards Dr Callum Turner DVM
Add a comment to Khloe's experience
Was this experience helpful?
CHAR'S PARTY FORTUNA
Pomeranian
8 Years
1 found helpful
Hello. I am from Europe Slovenija, but here they do not know about BSD. We have pomeranian black&white particolor from USA Charlote Meyer Char's poms. Now he is 8years old. He had operation 2016 in march. They shaved his coat around his neck for operation and till now it doesn't grow anymore. Biggest problem is also, becouse he lose also coat on the back, not all, but some and coat around neck,.... I can send you pictures if you need them. It looks like black skin disease,..but here nobody knows what is it. Blood tests are ok. Hormons ok. What can I do? Please help. THANK YOU SO MUCH! Kind regards, Tamara Fortuna
This is our Party before operation > my blog > http://www.srecna.si/srecna-dama/damski-ljubljencki/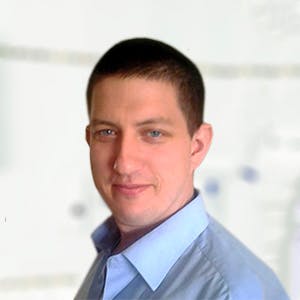 2474
Recommendations
I too am from Europe (UK originally) and I know Slovenija very well; I also like the Slovenian TV Presenter Klemen Slakonja with his musical parodies of Putin, Trump and Merkel. This does sound like black skin disease which is still really not understood so well; there is no cure but treatment which is recommended consists of neutering, melatonin and other hormonal therapy. Any exposed areas of skin should have canine sun screen applied during your lovely summers. The condition is not painful and is cosmetic rather than medical. Regards Dr Callum Turner DVM
My German Shepherd has black skin symptoms but is terribly itchy in those areas. Any ideas? Tried derma vet. How can we restore the black to Pink and stop the itch? Thx
Add a comment to CHAR'S PARTY FORTUNA's experience
Was this experience helpful?
Nico
Pomeranian
7 Years
2 found helpful
Warm regards...I've read the article and it was very helpful. We have a Pomm which has recently come up with a widespread black coloration along his neck and chest. A few months ago he experienced a bacterial infection in his mouth resulting in infections in the corners (both sides) of his mouth and which led to serious scratching. He had to use a Molly collar to restrict the scratching. He's also had skin and respiratory allergies since moving to Florida in the last 2 years. I suppose all of these factors could be contributors to BSD? Any thoughts?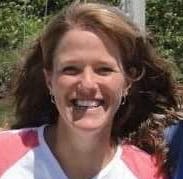 1051
Recommendations
Thank you for your email. Chronic allergies can cause hyperpigmentation of the skin, yes. Typically, if you can resolve the allergies, his skin should return to original color, unless the irritation goes on long enough to cause permanent damage. He should be seen by his veterinarian if he is having this problem to get relief for his allergies, and make him comfortable. I hope that he does well!
Add a comment to Nico's experience
Was this experience helpful?
Queenie
Chihuahua
16 Years
1 found helpful
Has Symptoms
Scratching, loss of energy
My 16 yr old female Chihuahua started showing signs of BSD last November. My vet gave her a shot of 10 mg Cytopoint for scratching, 4 weeks of Clavamox 62.5mg tablets, did 3 skin scrapings, a Chem 17/CBC/T4/Electrolytes bloodwork and Douxo Chlorexidine 200ml shampoo. I followed his directions to the letter. No Improvement. Dog is getting worse - Any suggestions to help my Queenie?? I rescued her when she was 14 from Los Angeles and flew her to PA to give her a forever home. She has been so happy but I feel I'm letting her down now. What can I do to help her?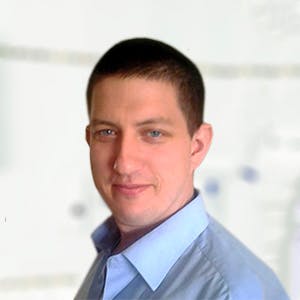 2474
Recommendations
This sounds like lichenification where the skin turns black due to excessive scratching due to either allergies, infections (mainly Malassezia) or other causes; it is important to identify the underlying cause so that the scratching is reduced which in turn should reduce the severity of the condition. If there is no improvement, you should speak with your Veterinarian about culturing a sample from the skin to ensure that any treatment is being given effectively. Regards Dr Callum Turner DVM https://wagwalking.com/condition/epidermal-dysplasia
Add a comment to Queenie's experience
Was this experience helpful?