What is Gum Disease?
Bacterial colonization results in erosion of the gums, teeth and bone, causing chronic pain and tooth and bone loss. Gum disease increases the risk of heart, kidney and liver disease in dogs and is preventable if dental hygiene measures are taken throughout life. Symptoms are often noted in older dogs with advanced periodontal disease, though over 80 percent of dogs have early stages of gum disease by age three.
Periodontal disease (or gum disease) is the weakening and eventual loss of the supporting structures of the teeth. Gum disease can cause significant harm to a dogs mouth, including eroded gums, bad breath, missing teeth, bone loss, and chronic pain.
Book First Walk Free!
Symptoms of Gum Disease in Dogs
There are often no obvious signs in the early stages of gum disease. By the time symptoms are noticed, the pet may be in advanced stages. Symptoms of advanced periodontal disease include:
Bleeding or red gums
Pawing at the mouth
Loss of appetite
Difficulty eating
Drooling
Irritability or anti-social behavior
Loose or missing teeth
Blood in water bowl or on chew toys
Bad breath
Types
There are various stages in the development of gum disease. The stages are based on observations of the teeth and gums.
Stage I: Mild redness and inflammation of the gums (gingivitis) is seen near the teeth.
Stage II: Probing indicates periodontal pockets have formed between the gum and tooth. Pockets over 3mm in depth indicate abnormal gingiva.
Stage III: Periodontal pockets are measured at deeper than 5mm and bone loss is observed.
Stage IV: Greater than 40-50 percent bone loss, extensive tarter buildup and gum recession.
Causes of Gum Disease in Dogs
Gum disease begins with bacteria, food and salvia combining to form plaque. The plaque coats the teeth and, within 2-3 days, combines with minerals and hardens into tartar. Our body's immune system attempts to fight the bacteria in plaque and in turn causes the gums to become red and inflamed. Tarter continues to build and begins to pry the gums away from the teeth. This creates pockets of open space between the teeth and gums where bacteria can multiply. Abscesses can form and tissue is destroyed. Teeth become loose and bone deteriorates.
Some factors that contribute to the development of gum disease include:
Age
General health
Diet
Chewing behaviors
Genetics
Tooth alignment
Grooming habits
Dental hygiene
Diagnosis of Gum Disease in Dogs
If you suspect your pet may have symptoms of gum disease, or in order to prevent gum disease, bring your pet to the veterinarian for an oral examination. Your vet will want to know your pet's eating habits, chewing habits, and the onset of any symptoms of gum disease.
A brief physical exam can detect inflamed gums and tartar buildup, however a full oral examination can only be conducted under general anesthesia. If the veterinarian suspects gum disease, she will recommend a dental prophy, a procedure that will further examine the teeth and gums and provide a full cleaning under anesthesia. So the pet doesn't have to undergo anesthesia more than once, it is recommended to initiate treatment or perform any extractions at the same time the cleaning is done.
Dental Examination
During a dental prophy under anesthesia, the pet's teeth and gums will be scaled, cleaned and polished. A calibrated periodontal probe will be inserted between the gumline and each tooth to measure the presence and depth of pockets. If more than 3mm of distance is noted, some form of periodontal abnormality is present.
Dental X-Ray
Up to 60 percent of periodontal disease takes place below the gumline. Dental x-ray is an invaluable tool in visualizing bone loss and deterioration.
Treatment of Gum Disease in Dogs
If the veterinarian suspects gum disease is present in your pet, she will likely schedule an appointment for a dental prophy and any surgery or extractions. Since these procedures are conducted under general anesthetic, pre-anesthetic bloodwork will be recommended. Depending on the stage of disease, antibiotics may be administered prior to a dental procedure to prevent the spread of bacteria as a result of dental work. A complete oral exam and probing is only possible under anesthesia. Once the oral examination is done, including x-rays, then a treatment plan is created. Only then will the veterinarian know if any teeth need extraction or other treatments are needed. The oral examination and then the required treatments will all be done under the same anesthesia.
For stage I or II periodontal disease, a complete dental cleaning above and below the gumline will remove plaque. Tartar will be removed with an ultrasonic scaler. Polishing will fill in crevices on the surface of the teeth to prevent bacterial attachment and plaque buildup.
For stage III or IV periodontal disease, after cleaning and scaling, probing and dental x-ray will allow the veterinarian to determine the degree of damage and treatment protocol. Several treatment options are available:
Planing and subgingival curettage – These techniques remove tarter, diseased tooth and diseased tissue and smooth the root surface.
Gingivectomy – Refers to removal of excess or diseased gingiva (gums).
Periodontal surgery – A procedure that opens the gum to expose the tooth root for deeper cleaning and treatment. Slow-release antibiotics, sealants and bone growth stimulants can be added to promote attachment and healing.
Extraction – In cases of loose, cracked or dying teeth, extraction can be the best option.
Periodontal disease does irreversible damage. However, the treatment of current conditions combined with future preventative care (proper diet, teeth brushing, chew toys, dental treats) can keep disease from progressing further and keep your pet in good health.
Recovery of Gum Disease in Dogs
Depending on the treatment, follow-up appointments may be required to assess healing. If surgery or extractions are involved, pain medications and antibiotics will need to be administered for several weeks. You may need to feed your pet a soft diet or his normal kibble soaked in warm water and eliminate hard chew toys for 3-4 weeks to allow the teeth and gums to heal.
Periodontal disease is irreversible and only controllable. Therefore, preventative dental hygiene is the best way to keep your dogs teeth healthy. Start with brushing your dog's teeth as a puppy and schedule annual dental cleanings with your veterinarian.
Brush your pet's teeth twice daily to minimize bacteria. Animal approved toothpastes are available at most pet stores and are flavored so most dogs learn to tolerate and even enjoy tooth brushing. A child's soft-bristled toothbrush can be used. Position your pet comfortably , and gently introduce the brush with the toothpaste, adding a few seconds each day to brushing time until the pet adapts.
Take your dog for regular oral examinations and schedule annual cleanings to remove any tartar that has built up and give the teeth a full cleaning.
Gum Disease Questions and Advice from Veterinary Professionals
Trixie
Beagle
20 Years
0 found helpful
Our girl Trixie is a 20 years old beagle and is just now starting to show her age. She has always had an organic grain free diet (same as any treats), plenty of exercise, and minimum medical care (including only having vaccines as a puppy) She will pace counterclockwise in circles and has a sneeze that produces yellow/green mucus. What's left of her teeth are decayed, dark gums, and foul breath. We recently switched to softer food as she will not attempt dry kibble anymore. Veterinarians will not see her because she is not up to date with her shots, is there an alternative? We don't think she could handle any surgery at this stage in her life. We are also afraid that they will tell us to put her down.
A dental specialist wanted to pull all my 13 yr old 4 lb poodles teeth. Her gums are bad. He said. 3 to 4 hours under anesthesia...I couldn't do it. My vet put her on clidimiacin. He said it was my choice. I just want my pup to be happy. Not in pain and she eats really good. She sneezes when she excited and stuff sprays out for a second. We are just going to love her as long as we can
Add a comment to Trixie's experience
Was this experience helpful?
Deco
Toy Manchester Terrier
13 Years
2 found helpful
My 13 year old dog has periodontal disease, He had several teeth removed a year ago, but in spite of brushing every second day, I cannot stop the progression. Now he is coughing, and I am concerned about heart disease. Will total removal of the remaining infected teeth arrest or reverse any heart disease?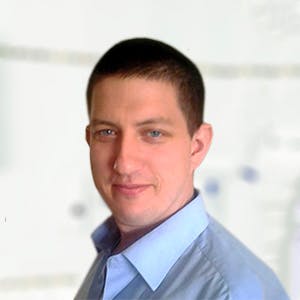 3320
Recommendations
Whilst there is a some correlation between oral health and heart disease they are not always related and may occur in the same dog independently of each other; if Deco's teeth are not getting any better and continues to have troubles, it may be best to have all of his teeth removed. As for reversal of any heart disease, I cannot comment whether he has heart disease or not and whether the underlying cause is attributable to endocarditis from poor oral health; this is something to discuss with your Veterinarian during an examination. Regards Dr Callum Turner DVM
Thanks for the answer. I will be taking him in for an examination and for tooth extraction.
Add a comment to Deco's experience
Was this experience helpful?
Logan/Sadie
Dachshund
11 Years
0 found helpful
We have 3 miniature dachshunds and 2 of them went in for dentals today. We have taken them every other year previously. When the vet called today to follow up, he recommended 16 extractions for each of them (+/-). $1,800 for one, and $2,400 for the other. We weren't prepared to hear this, and fortunately we can afford it. My question is whether or not you would do this? The older is an 11 yr old male, and the younger is a 9 yr old female. We told them to go ahead with the female, but male was already recovered when we spoke...so he'll have to go back.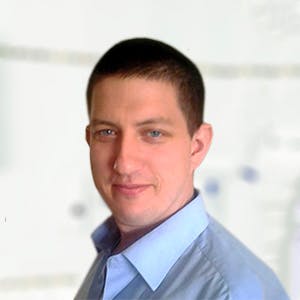 3320
Recommendations
It all depends on the condition of the teeth and the underlying jawbone, without examining the teeth of either dog I cannot say whether I would consider them for full dental extraction or not. It is one of the decisions made either during a general examination or during a cleaning, I cannot say whether I would do so in either of your dogs. Regards Dr Callum Turner DVM
Add a comment to Logan/Sadie's experience
Was this experience helpful?
Kenya
Boxer
9 Years
0 found helpful
Hi there, my 9.5 year old boxer has epulis and severe bad breath. The euplis has encassed some of her teeth as well. Her front teeth are fine and white, but as soon as you get to the sides, some you can't see, and others are brown/grey and look rotten. The thing is, she's been on heart meds for 3.5 years for cardiomyopathy and is unable to have surgery to remove any teeth or do any cleaning. Anytime she chews on toys, her gums bleed and she smacks her mouth a lot, I'm presuming cause it bothers her to close down completely sometimes. She eats a raw diet and I have her on some that is pre-made so it's soft and malleable for her, no hard bones to chew. I feel bad that I can't take her in for surgery, but is there anything I can do to help it at the stage it's at? Can a dental vet do anything other than surgery???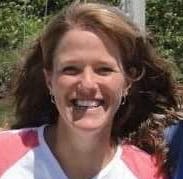 1611
Recommendations
Thank you for your email. There isn't any therapy for gingival hyperplasia other than surgery, unfortunately. Without examining Kenya, I can't comment on her condition, but it would be worth a visit to her veterinarian to have her assessed, have her mouth looked at, and to determine if she needs to be on pain medication to control her mouth inflammation. I hope that everything goes well for her.
Add a comment to Kenya's experience
Was this experience helpful?
Tippy
Chihuahua
7 Years
0 found helpful
Hello, my finances dog Tippy I think is 7 years old. His mother owned her before us and fed her mostly candy. Now many of her teeth have fallen out and rotted and she has very bad breath. And today for the first time we noticed blisters in her mouth and she keeps lining and moving her tongue and her jaw is shaking a little. We are worried about her but are afraid to go to a vet and they tell us to put her down and we would need a payment plan or something. We love her and are worried.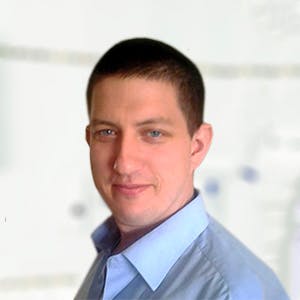 3320
Recommendations
Tippy should be seen by a Veterinarian to assess the oral health and to determine how many teeth need to be extracted; I understand your reluctance to visit but these cases this severe rarely can be managed at home and can turn more severe over night. Talk with some charity clinics in your area to see if they can help with the cost of dental cleaning and extractions; you could try to brush Tippy's teeth with dog toothpaste but I think we are past this at the moment. Regards Dr Callum Turner DVM
Add a comment to Tippy's experience
Was this experience helpful?
Sugar
Chihuaha terrier mix
12 Years
0 found helpful
Has Symptoms
Swollen gum by canine. Sneezing.
My dogs teeth have been in pretty bad shape for a while. She's lost one or two just by biting something too hard. She's been sneezing on and off all day long for 2 weeks. Could it be gum disease?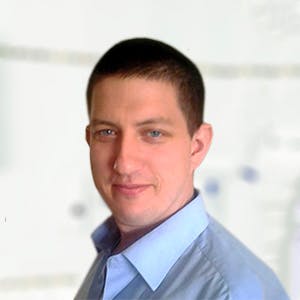 3320
Recommendations
Poor dental hygiene may cause a variety of issues within a dog's mouth, most importantly tooth root abscess and other issues may extend up into the nasal cavity causing problems which may start to present as sneezing. Without examining Sugar, I cannot say whether or not the cause of the sneezing is due to poor dental hygiene, upper respiratory tract infection, foreign objects, parasites, allergies or chemical irritation (among other causes). You should visit your Veterinarian for an examination. Regards Dr Callum Turner DVM
Add a comment to Sugar's experience
Was this experience helpful?
Tabby
Chihuahua mix with dachsun
9 Years
-1 found helpful
I have a mix Chihuahua of about age 8 or 9 (I don't know her age I'll need to check her birth certificate). She started having a bad odor and loss a tooth which was very strange it has never happened. Also I did notice that her gum looks reddish and her teeths look yellowish/brownish. What could this possibly be or mean? Also, what an I do to help her or stop her bad odor?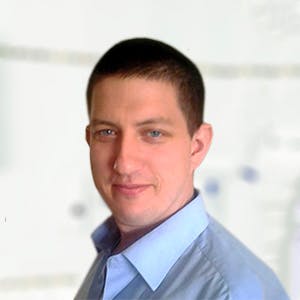 3320
Recommendations
It sounds like some periodontal disease is going on, this is the first step in a line of dental issues; if you catch this early you can try to manage at home by brushing Tabby's teeth daily using a dog toothpaste (human toothpaste is toxic). Also, moving over to a kibble designed for dental health can help as well as treats designed to clean teeth. You should also have your Veterinarian look at Tabby's teeth as there may need to be a cleaning or extraction if there are bad teeth. Regards Dr Callum Turner DVM
Add a comment to Tabby's experience
Was this experience helpful?
banjo
Aspin
15 Months
0 found helpful
Has Symptoms
frequently licking mouth and nose
i checked my dog's mouth if there's something stuck through his teeth or throat but there wasnt. his voice changed and mouth is always half opened for 3 days. what should i do?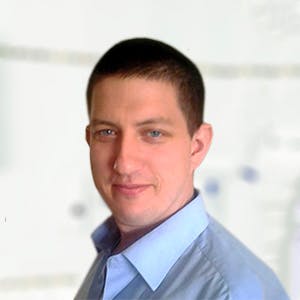 3320
Recommendations
Swelling of the vocal cords may cause a change in the sound of a bark and may be due to infection or inflammation; with Banjo not closing his mouth completely may be due to inflammation of the trigeminal nerve. I would highly suggest you visit your Veterinarian for Banjo to be examined to confirm a diagnosis and for him to receive treatment. Regards Dr Callum Turner DVM
My Yorkie is 10 years old and the vets we have taken him to say that can't under go the anistatic because he has a collapse trachea and would not make it through the surgery. He has an infection in his gums what do I do?
Add a comment to banjo's experience
Was this experience helpful?
Charlie
Dachshund
6 Years
1 found helpful
Hello! Charlie is 6 and from what I'm told, all his life he's had a few "impacted teeth". What worries me is I can't find any info on this, but roughly 6 of his teeth are dark, covered in black/brown plaque, his breath is wretched and his gums are extremely tender and discolored as well. I was seeking advice on what this could be, if it's deadly, or basically what to expect and ask about from my local vet.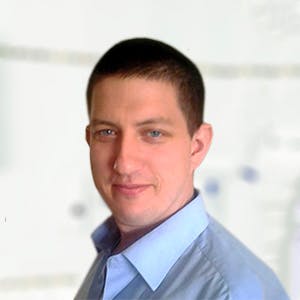 3320
Recommendations
An impacted tooth is a tooth that is unable to push through the gum to erupt due to various problems (overcrowding, malpositioned etc… - see link to x-ray below); Charlie would require an x-ray of his mouth to check for any teeth below the gumline (they may just not be there) as well as having a full dental cleaning and polish. Regards Dr Callum Turner DVM
http://files.dvm360.com/alfresco_images/DVM360//2013/10/27/579e18ed-dac0-45fc-a3c3-38e2bfaa2993/veterinary_Bellows_14b_450.jpg
Add a comment to Charlie's experience
Was this experience helpful?
Doc
Dachshund
17
0 found helpful
A friend has a rescue dog approx. 17 yrs old, he is a Dachshund. His teeth and gums are horrible. If she can't afford veterinary help, is there something she can give him to relieve any pain? He doesn't act in pain and eats great, even dry food.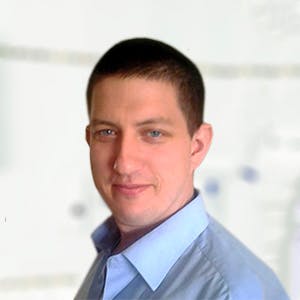 3320
Recommendations
Its great that Doc has been taken in and that despite the state of his teeth, he is able to eat kibbles and other food without signs of discomfort. Dental cleaning by your Veterinarian would be best especially if there are calculi present, but if money is an issue it would be best to try to clean Doc's teeth regularly using a canine toothpaste and canine dental treats; if he isn't showing any signs of pain or loss of appetite I would stay away from pain medication. Regards Dr Callum Turner DVM
Add a comment to Doc's experience
Was this experience helpful?
Coco
Westie
6 Years
2 found helpful
Has Symptoms
None. Diagnosed during regular check
I brought my Six year old westie to the vet for a checkup and vaccines. I found out she has gum disease and needs to have a tooth extracted! Why can't we treat the gum infection and save the tooth? I would like a second opinion.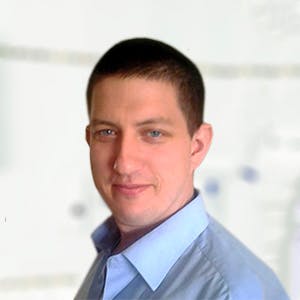 3320
Recommendations
As with any condition, gum disease is split in to two main categories according to severity; gingivitis and periodontal disease. Gingivitis is the inflammation of the gum due to bacteria and from the accumulation of calcified plaque; periodontal disease is the damage and loss of soft (gums) and hard (bone) tissue surrounding a tooth or teeth. Depending on the severity, teeth may need to be extracted regardless of other treatment methods (antibiotics, scaling, polishing etc…) and would be determined on a case by case basis. Regards Dr Callum Turner DVM
Full Recovery
Treatment Cost: $200.00
I got a second opinion and Coco may not lose any teeth at all. She is scheduled for a dental cleaning and she may loose one. But with no mobility in any teeth just gum recession she maybe okay once they are cleaning. Plus this vet is $100 cheaper for the same dental cleaning as the first vet!! If in doubt, get a second opinion!!
Add a comment to Coco's experience
Was this experience helpful?
Chloe
Australian Silky Terrier
5 Years
1 found helpful
My dog has a tooth with lots of tartar and another coming in at 90 degree angle. The tooth that's coming in (seems to have been for five years) is surrounded by inflamed gum that appears to be pulling away from the tooth. Also, she seems more tired and more cuddly and she's eating food she usually spits out. Mostly I'm worried that the tired and cuddly indicate infection. She's a terrier and usually a maniac and stubborn rather than a compliant snuggler.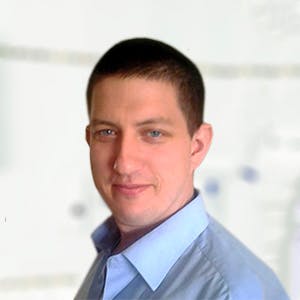 3320
Recommendations
In cases of severe gum disease with calculi (calcified plaque) and loss of gum tissue around the tooth usually indicate infection and loss of both hard (bone) and soft tissue support around the tooth. The pain and discomfort from the possible tissue loss around the tooth would cause pain and discomfort which may lead to a loss of appetite and in turn lethargy. Chloe would need to go in to have her teeth scraped, scaled, polished and possibly removal of a tooth or two depending on the underlying damage to the surrounding tissue, without visually examining Chloe's mouth I cannot give any further information. Regards Dr Callum Turner DVM
Add a comment to Chloe's experience
Was this experience helpful?
nena
Chihuahua
10 Years
0 found helpful
My dog has been having foul odor in her mouth and has lost 50% of her teeth and her gums look awful, I have scheduled a consulation with the vet and I'm worried that her case is too severe, my question is what is the protocol in these cases and is there a chance that she will live?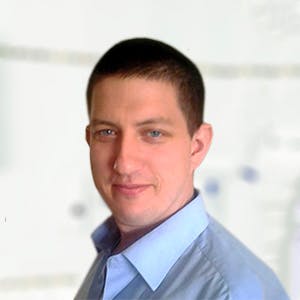 3320
Recommendations
Dogs require teeth cleaning on a regular basis (daily or at least weekly) just like people do, especially if they are eating wet food. Nena will probably require anaesthesia and teeth removal and debriding gums etc… depending on the severity. I cannot comment on the severity as I haven't seen her mouth. Regards Dr Callum Turner DVM
Add a comment to nena's experience
Was this experience helpful?
Candy
Welsh Corgi, Pembroke
11 Years
0 found helpful
Has Symptoms
None. Diagnosed during regular check
Our veterinary says our Corgi's gums are covering over or drooping over her teeth ( between her front and back teeth) and need to be cut back. Our Corgi is 11 and just had her teeth cleaned 1 year ago. No mention was made at that time of any gum issues. Is this a common issue in older dogs. Our Corgi is healthy and has given no signs that her teeth are bothering her.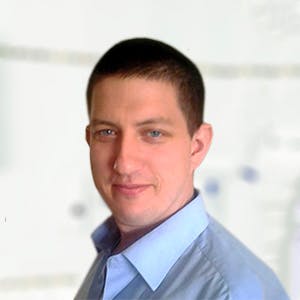 3320
Recommendations
This condition is called gingival hyperplasia and may occur rapidly in cases of infection or irritation, a year is a long time; age is also a contributing factor. Each case is individual depending on the severity and progression, some cases maybe treated easily with a cleaning and course of antibiotics whilst others would require surgical intervention. Your Veterinarian is in the best position to determine a course of treatment. Regards Dr Callum Turner DVM
https://www.vetary.com/dog/condition/enlarged-gums
Add a comment to Candy's experience
Was this experience helpful?
Zen
Bichon Frise
4
0 found helpful
My dog is 4 years old, he has had to have surgery, when they extracted 5 teeth. 2.5 months later, his breath smells bad again, and the vet said he needs to have surgery again to extract more teeth out. I have been brushing his teeth daily so am very surprised. What am I missing?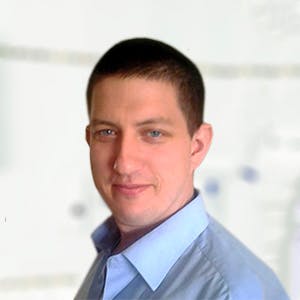 3320
Recommendations
Some dogs are more prone to dental problems, these include small breeds like Bichon Frise; these problems may include gum disease, dental overcrowding etc… Cleaning teeth in dogs can be challenging, ensuring that all surfaces (especially near the gum line) are adequate brushed. Many owners feed their pets wet food which can linger around the teeth, dry food can help scrape the teeth; giving dental sticks to your pet may help improve oral health. Regards Dr Callum Turner DVM
Hello, my pug has inflammation around his gum
his tooth are loose in the front is there anywhere to save his teeth with some home remedy
And reduced his redness in his gum??
Add a comment to Zen's experience
Was this experience helpful?
Dommie
9 Years
0 found helpful
My dog is 9 years old. Maltese poodle excellent health all teeth present. Went for annual non anesthetic cleanings every year.Found out today that my dog has never had xrays and now needs 5 extractions. Because I was concerned about his oral odor. I brought up, why hasnt he had xrays are you kidding me I feel failed by my vet for not having informing us that my dog has advanced perio disease , and don't understand how we went from excellent reports to today's findings. It's starts with reversible gingivitis then advanced perio. Also understand that xrays are necessary to unveil any abnormal pathology but should have the dental tech indicated gingivitis, xrays, more frequent cleanings if there was a concern? I'm now out $900(after raising concern to dr) and feel my dog could have kept all of his teeth if any concerns were noted sooner! Advice??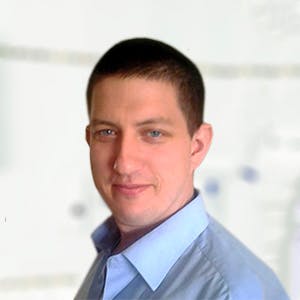 3320
Recommendations
Non-anaesthetic cleaning is a misleading name for the procedure. The procedure doesn't involve cleaning at all, it is actually just a scraping; when you visit the dentist, he will examine your teeth and will scrape off layers or spots of plaque (which causes the teeth to become yellow) that has build up on the teeth giving the appearance of whiter teeth. Imagine taking a young child to the dentist and all the problems you have to keep them still when you explain to them what the Dentist is doing; now imagine Dommie having to be held down with no anaesthesia, mouth forced open and having his teeth scraped not understanding why this is happening (some dogs actually tolerate this well). The scraping doesn't actually prevent periodontal disease as it isn't possible to clean beneath the gum line; so whilst the teeth look visibly cleaner, the result is mainly (unfortunately) cosmetic. X-rays are not routinely taken unless requested or part of a package. Regards Dr Callum Turner DVM
My pug teeth is lose and looks red and inflammation around the gum, can I save his tooth is there any home remedies that can help his gum??
Add a comment to Dommie's experience
Was this experience helpful?
Renzo
Dachshund
10 Years
Renzo is a 10 yr old standard smooth dachshund. During a wellness exam 3 months ago, his vet said his submandular lymph nodes were swollen and recommended a dental cleaning. He has a routine cleaning 7 months earlier. While he was boarding at a different vet I had them do a routine cleaning, but the vet extracted 311, 411 and 110 without my prior permission which was bad enough, but did not administer antibiotics during or after the extractions and Renzo developed a massive infection above the extraction site at 110. I have lived with Dachshunds for 34 years and know they are prone to periodontal disease and oronasal fistulas. Shouldn't he have gotten antibiotics like Clindamycin for 7-10 days after the 3 extractions?