What is Fluid Retention and Tissue Swelling Due to Collection of Lymph?
Similar to the human body, the lymphatic system is like the body's cleansing system in dogs. It contains the lymph nodes and lymph vessels and contains lymphocytes, which are white blood cells that help guard the body against any infections or inflammations. When the blood circulates, this complex process includes the collection and transfer of a clear fluid, called lymph. Lymph is taken from the body's tissues and then returned back into the blood via lymphatic vessels. When there is an abnormality in the lymph flow, the fluid collects and swelling occurs. Lymphedema is the common term for this disorder.
This can be the result of lymph nodes (that filter the fluid) or lymph vessels developing atypically. It can also be the result of an underlying condition that has caused an abnormality in the lymphatic system. Underlying disorders can be tumors, surgery, inflammation, or any other disorder that causes the lymph vessels to become blocked, thus inhibiting proper flow.
Lymphedema is the swelling of various tissues in the dog's body due to fluid retention within the tissues. This is caused by an abnormality in the lymphatic system.
Book First Walk Free!
Symptoms of Fluid Retention and Tissue Swelling Due to Collection of Lymph in Dogs
When the lymph fluid is obstructed, it collects in the bodily tissues. As this occurs, swelling that is noticeable on the outside of the body can concern any dog owner. If your dog has any of the following symptoms, you should make an appointment with your veterinarian. Symptoms include:
Swelling of the feet and legs
Swelling of the abdomen
Swelling of the chest
Any outer extremities becoming swollen (tail or ears)
Lameness
Malaise
Lethargy
Skin discoloration
Types
There are different types of disorders similar to or secondary to lymphedema that your veterinarian will check for during the examination and testing. A few of these types may also be considered a differential diagnosis that the veterinarian will have to rule out before making a definitive diagnosis of this disorder. Types include:
Congenital lymphedema
Primary lymphedema
Intestinal lymphedema
Intestinal lymphangiectasia
Inflammatory edema
Arteriovenous fistula
Neoplastic infiltration
Hypoproteinemia
Hepatic failure
Causes of Fluid Retention and Tissue Swelling Due to Collection of Lymph in Dogs
Studies show that this disorder could be inherited in some breeds. Other studies show that this disorder is completely idiopathic (primary lymphedema). Secondary lymphedema causes or triggers may include:
Congenital aplasia
Hypoplasia
Hyperplasia
Neoplasia
Radiation therapy to the affected area
Trauma
Diagnosis of Fluid Retention and Tissue Swelling Due to Collection of Lymph in Dogs
If your dog has swelling, make an appointment with your veterinarian. The veterinarian will ask questions about his symptoms and any underlying conditions. The medical professional will do a complete examination and then recommend a urinalysis and blood tests.
The veterinarian may gently press on the swollen area to see how it responds to this; he will be looking for "spongy" feeling tissue and he will be looking for the area which is pressed to keep an indention for a short time before returning to normal.
If your veterinarian suspects your dog has lymphedema, either primary or secondary, he will take a sample of the swollen tissue and test it to be sure it is lymph fluid in the affected tissue. The veterinarian may also choose to perform a lymphangiography, which is a dye test, similar to a heart catheterization, where an imaging source can allow the veterinarian to watch the flow of the colored dye throughout the lymphatic system.
Treatment of Fluid Retention and Tissue Swelling Due to Collection of Lymph in Dogs
Many dogs can become affected with lymphedema and usually the cases subside on their own. Lymphedema does not always have a serious effect on the dog's health, depending on the dog and the severity of the condition. It also depends on whether the swelling is caused by a primary or secondary source. Treatment may include:
Compression
The affected tissue areas can be wrapped in a compression bandage to help reduce the swelling. The veterinarian will demonstrate how to wrap the areas and will show you the amount of pressure that needs to be applied. Heating pads on a low setting and lymphatic massage may also be options to help your pet.
Change in Diet
Since lymphedema can only be treated rather than completely cured, the veterinarian may recommend a special diet for your companion. A diet that is healthy can boost the immune system to allow the lymphatic system to do its job more effectively.
Medication
Medication to reduce the swelling or an antibiotic may also be prescribed by your veterinarian. Both may be used to help calm the swelling.
Recovery of Fluid Retention and Tissue Swelling Due to Collection of Lymph in Dogs
Mild and localized lymphedema has a good prognosis, but this does depend on the cause and if there are any underlying disorders. If your dog has been diagnosed with generalized lymphedema, the prognosis is considered "guarded" and must be watched to see if your dog will go into remission.
Since there are many possible causes of secondary lymphedema, recovery depends on the other condition and how severe your dog's lymphatic system has been affected. Your medical professional will give you advice and instructions on how to care for your dog during this time.
Fluid Retention and Tissue Swelling Due to Collection of Lymph Questions and Advice from Veterinary Professionals
Google
Foxhound
3 Years
0 found helpful
Hi one of my foxhounds was in a very serious dog fight and suffered major trauma to the inside of one of his back legs that eventually healed well but always remained swollen (at least 6 -8months now since injury) He has recently been very sore on it (may be hot weather or may have got a "bang" at play / yard time and it continues to be very swollen. He did not have much improvement to anti inflammatory medication. He was treated by a vet at the time who felt the swelling would always remain and his chances of returning to hunting we not great. Is there anything else we can do. He is a working hound so its upsetting as i am also very fond of him and would love to see him come good.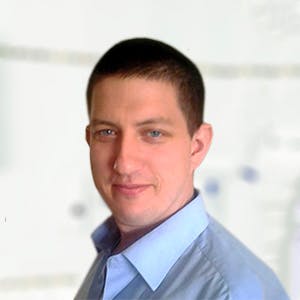 2008
Recommendations
In these cases, the leg may remain swollen especially if there is a blocked lymph node or similar injury which prevents the drainage of lymph from the leg; I am unable to think of a way to help without examining him and even then since the swelling is secondary to trauma there may be few or little options to help. I would visit another Veterinarian for an examination to get their input as well. Regards Dr Callum Turner DVM
Add a comment to Google's experience
Was this experience helpful?
Rebel
Siberian Husky or Alaskan Husky
10 Years
0 found helpful
Has Symptoms
skin discoloration from swelling
My dog has been to the vet on Friday (it's now Tuesday) for scrotum swelling and leg swelling. Since then his prepuce has become swollen too. The vet said his lymph nodes were swollen all over his body. They ran a blood panel and a fine needle aspirate of a few of the lymph nodes and they couldn't determine exactly what is causing this issue. They said his RBC and WBCs look normal, but they were going to send it to a pathologist. He's on an antibacterial and an a medicine for inflammation, but his swelling has not went down at all. They also did an ultrasound on his bladder and prostate and said they thought his prostate looked a bit enlarged, but it was hard to tell because of his lymph nodes being so swollen. My dog doesn't seem to be in much pain, he was happy and has been eating and drinking fine, he's just not moving as fast anymore outside. Hes also a 10 yr old husky thats still in tact. Could he have lymphoma? There was also a spot on his back that looks like he could have been bit by something outside (like a snake maybe). Could this swelling be caused from a snake bite? Would the medicine they put him on have helped for snake bites? There hasn't been any change in swelling in 4 days.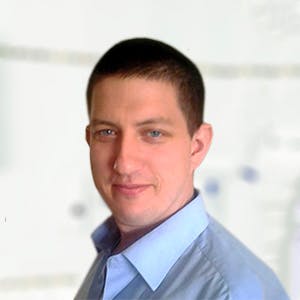 2008
Recommendations
If Rebel was bit on the back by a snake or a spider, it would have caused localised swelling around the puncture wounds; the swelling of the legs, groin and prepuce may be due to blocked lymph nodes which may be caused by cancer, other masses, infections among other causes. Sending the lymph node aspirate off to a Pathologist is a good move as this may help to determine a cause if blood test results are showing normal red blood cells and white blood cells. I cannot think of anything which would be useful at this time for you, hopefully the Pathologist can shed some light on this for you. Regards Dr Callum Turner DVM
Thank you for the response! This helps ease my mind some about this whole experience I've been having with my pup.
Add a comment to Rebel's experience
Was this experience helpful?
Tempest
Rottweiler
13 Years
0 found helpful
Our almost 13 year old Rottweiler has a severely swollen leg and armpit - that is hot to the touch, and she is lethargic. She has been diagnosed with throat cancer, is already on 10 mg of Piroxiacm - so maybe this is cancer in her lymphatic system? Her vet is closed until Monday, today is saturday night - anything we can do to alleviate some swelling and discomfort?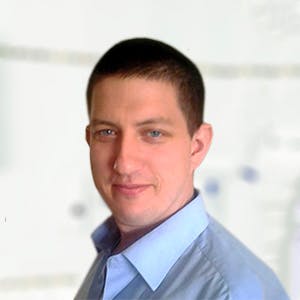 2008
Recommendations
Swelling in the legs may be caused by a blocked lymph node which may be attributable to cancer; there isn't much to do at home at this time except keep her comfortable. Do not try to wrap her legs as commonly owners will wrap too tight causing further complications; keep an eye on her for now, but if the swelling continues or she is in pain you should visit an Emergency Veterinarian. Regards Dr Callum Turner DVM
Add a comment to Tempest's experience
Was this experience helpful?
Mikey
Shitzu
10 Years
0 found helpful
My 10 year old Shitzu/Poodle had a surgery about 4 years ago on his back leg, after the surgery a lump pop up on his front left leg which at the beginning was not growing but not it seems to be getting a bit bigger, is there any natural remedy or process that I could do in order to reduce the swelling.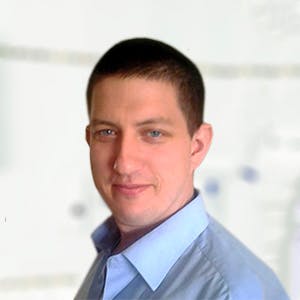 2008
Recommendations
The cause of the lump may be due to a few different causes and any treatment would depend on the underlying etiology of the lump; I would suggest to have the lump examined by your Veterinarian especially if it is growing all of a sudden to determine whether any other action (surgery) is needed). Regards Dr Callum Turner DVM
I took him to the Vet, however, since my dog is having other issues at this time he will not be able to handle another surgery.
Add a comment to Mikey's experience
Was this experience helpful?
Gia
Dachshund
9 Years
0 found helpful
my dachshund has two balls on her chest that have grown over night. Took her to her regular vet and he menitoned that he's never seen anything like that in his 30 years career. He mentioned that it looks like some sort of edema. Can you please give me some advise? He did check her heart the day of the visit and said it sounds good, but then mentioned a few day's later that he's worried about that, and how she needs a specialist. She does have hypo thyorid, and is on meds for that, and has had very high cholesterol.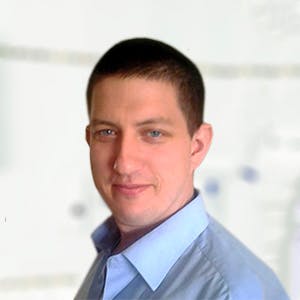 2008
Recommendations
It seems irregular for two balls to appear instead of a diffuse accumulation of fluid etc… Was a fine needle aspirate performed? Ultrasound of the masses? A Cardiologist may be useful if there is something going on with her heart but you feel there is some conflicting information on that. I cannot really provide any further information for you as this does sound peculiar. Regards Dr Callum Turner DVM
Add a comment to Gia's experience
Was this experience helpful?
Gizmo
Boston Terrier
12 Years
0 found helpful
My dog is retaining fluid all over his body what should I do? His legs have fluid also and they are very cold.He is eating like normal and drinking but all he does is stand he looks like he is about to pop.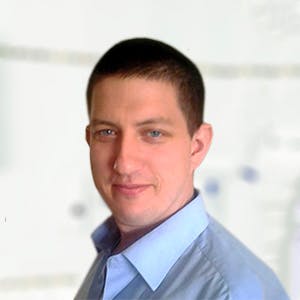 2008
Recommendations
There are various causes for swelling in the limbs of dogs; all of them are serious. Given the severity of the symptoms I would recommend you take Gizmo to his Veterinarian as swelling, breathing difficulties and seizures may be caused by heart conditions, cancer, trauma, liver disease among other causes. Regards Dr Callum Turner DVM
Add a comment to Gizmo's experience
Was this experience helpful?
Kodi
Retriever
4
1 found helpful
Has Symptoms
white sticky foamy vomit w/o food
My friend's 4 year old Golden Retriever has lymphedema but the past 3 months has late night gag and barfing sessions of white-sticky-foamy substance (no food in the stuff). She has spent more than she can afford trying to get an answer, overnight stays, loads of lab tests and no answers came from it all. HELP!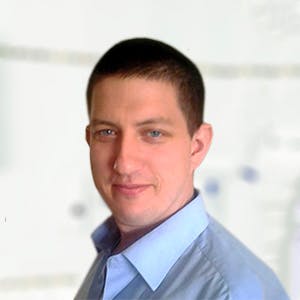 2008
Recommendations
With cases of vomiting with no production of food, we can safely assume that the stomach is empty; sometimes when there is a long interval between meals gastric acid can irritate the stomach causing a dog to vomit, this is called bilious vomiting syndrome which can be prevented by feeding regular small meals or allowing a dog to eat ad libitum so the stomach isn't empty. Regards Dr Callum Turner DVM
Add a comment to Kodi's experience
Was this experience helpful?