What is Fluid Retention and Tissue Swelling Due to Collection of Lymph?
Similar to the human body, the lymphatic system is like the body's cleansing system in dogs. It contains the lymph nodes and lymph vessels and contains lymphocytes, which are white blood cells that help guard the body against any infections or inflammations. When the blood circulates, this complex process includes the collection and transfer of a clear fluid, called lymph. Lymph is taken from the body's tissues and then returned back into the blood via lymphatic vessels. When there is an abnormality in the lymph flow, the fluid collects and swelling occurs. Lymphedema is the common term for this disorder.
This can be the result of lymph nodes (that filter the fluid) or lymph vessels developing atypically. It can also be the result of an underlying condition that has caused an abnormality in the lymphatic system. Underlying disorders can be tumors, surgery, inflammation, or any other disorder that causes the lymph vessels to become blocked, thus inhibiting proper flow.
Lymphedema is the swelling of various tissues in the dog's body due to fluid retention within the tissues. This is caused by an abnormality in the lymphatic system.
Book First Walk Free!
Symptoms of Fluid Retention and Tissue Swelling Due to Collection of Lymph in Dogs
When the lymph fluid is obstructed, it collects in the bodily tissues. As this occurs, swelling that is noticeable on the outside of the body can concern any dog owner. If your dog has any of the following symptoms, you should make an appointment with your veterinarian. Symptoms include:
Swelling of the feet and legs
Swelling of the abdomen
Swelling of the chest
Any outer extremities becoming swollen (tail or ears)
Lameness
Malaise
Lethargy
Skin discoloration
Types
There are different types of disorders similar to or secondary to lymphedema that your veterinarian will check for during the examination and testing. A few of these types may also be considered a differential diagnosis that the veterinarian will have to rule out before making a definitive diagnosis of this disorder. Types include:
Congenital lymphedema
Primary lymphedema
Intestinal lymphedema
Intestinal lymphangiectasia
Inflammatory edema
Arteriovenous fistula
Neoplastic infiltration
Hypoproteinemia
Hepatic failure
Causes of Fluid Retention and Tissue Swelling Due to Collection of Lymph in Dogs
Studies show that this disorder could be inherited in some breeds. Other studies show that this disorder is completely idiopathic (primary lymphedema). Secondary lymphedema causes or triggers may include:
Congenital aplasia
Hypoplasia
Hyperplasia
Neoplasia
Radiation therapy to the affected area
Trauma
Diagnosis of Fluid Retention and Tissue Swelling Due to Collection of Lymph in Dogs
If your dog has swelling, make an appointment with your veterinarian. The veterinarian will ask questions about his symptoms and any underlying conditions. The medical professional will do a complete examination and then recommend a urinalysis and blood tests.
The veterinarian may gently press on the swollen area to see how it responds to this; he will be looking for "spongy" feeling tissue and he will be looking for the area which is pressed to keep an indention for a short time before returning to normal.
If your veterinarian suspects your dog has lymphedema, either primary or secondary, he will take a sample of the swollen tissue and test it to be sure it is lymph fluid in the affected tissue. The veterinarian may also choose to perform a lymphangiography, which is a dye test, similar to a heart catheterization, where an imaging source can allow the veterinarian to watch the flow of the colored dye throughout the lymphatic system.
Treatment of Fluid Retention and Tissue Swelling Due to Collection of Lymph in Dogs
Many dogs can become affected with lymphedema and usually the cases subside on their own. Lymphedema does not always have a serious effect on the dog's health, depending on the dog and the severity of the condition. It also depends on whether the swelling is caused by a primary or secondary source. Treatment may include:
Compression
The affected tissue areas can be wrapped in a compression bandage to help reduce the swelling. The veterinarian will demonstrate how to wrap the areas and will show you the amount of pressure that needs to be applied. Heating pads on a low setting and lymphatic massage may also be options to help your pet.
Change in Diet
Since lymphedema can only be treated rather than completely cured, the veterinarian may recommend a special diet for your companion. A diet that is healthy can boost the immune system to allow the lymphatic system to do its job more effectively.
Medication
Medication to reduce the swelling or an antibiotic may also be prescribed by your veterinarian. Both may be used to help calm the swelling.
Recovery of Fluid Retention and Tissue Swelling Due to Collection of Lymph in Dogs
Mild and localized lymphedema has a good prognosis, but this does depend on the cause and if there are any underlying disorders. If your dog has been diagnosed with generalized lymphedema, the prognosis is considered "guarded" and must be watched to see if your dog will go into remission.
Since there are many possible causes of secondary lymphedema, recovery depends on the other condition and how severe your dog's lymphatic system has been affected. Your medical professional will give you advice and instructions on how to care for your dog during this time.
Fluid Retention and Tissue Swelling Due to Collection of Lymph Questions and Advice from Veterinary Professionals
Lilly
Pit/MIX
8 Years
3 found helpful
Lilly Pit/Mix, 8 years of age. Has AIHA, since age 6 months. Treatment in the past included Cyclosporin and Prednisone. Still on low doses of Pred. due to skin itching. However, recently her face swelled up to the eye area, and included some dark spots on the snout. Yesterday , her right paw and leg were grossly swollen. I gave her 10 mg of Pred, along with 1 tab Enthroflaxin, and the leg swelling has been reduced a bit. Does this sound like Lymphatic issues??? She's only seen by the ER vet for the past few years.
Hello, I was wondering if you ever found out what was causing the facial and leg swelling with Lilly. THANKS
Add a comment to Lilly's experience
Was this experience helpful?
Stella
Bull Terrier
8 Years
1 found helpful
Stella has a history of skin issues due to allergies, hormones, and an immune system which is attacking itself from what I understand. Stella is currently on a raw diet of mostly chicken with some other meats on occasion. This diet seemed to cause the least allergic reactions. She has a dermatological specialist which we visit, over the years many test and treatments have been performed. It took some time but we did finally find a protocol that seems to quell her symptoms (medicated antimicrobial baths - on a regular basis during the summer months, and antibiotic ointment on lesions). The summer months are always difficult for her due to the increased pollen in relation to her allergies, one time it got so bad she developed a staff infection due to the open soars. Past treatment/test have included: allergy panel, allergen specific immunotherapy, antimicrobial medicated shampoos/sprays/ointments, having her spayed, tear test, cytologies, cultures, and the list goes on. In the past 4 days or so Stella's front ankle has been bothering her. I didn't see any foreign objects so thought nothing of it. For about 2 days now she has had swelling in that same spot, just above her metacarpal pad and her carpal pad. She hasn't been licking at this spot but it was noticeably bothering her a couple days ago and last night I noticed it was leaking from a pin size hole, I squeezed out as much fluid as I could and I lathered the area with antibiotic ointment. The fluid was clear and seemed like water or something resembling water. I have not taken her to the vet for this issue yet, I had some left over minocycline, knowing it is an inflammatory antibiotic, I have been administering this in the hopes it would help. I am worried she is having lymph issues, please let me know your thoughts and my apologies for write up.
I was wondering if you ever found out what the problem was my dog sounds similar and no can figure out what is wrong with him
Stella's owner has the same symptoms as my Hector. I've been taking him the the vet for tests for the past year but they haven't given me a diagnosis. I can see Stella owners question but can not find where I can read the answer.
There is a typo in my write up. The swelling is above the metacarpal pad and below the carpal pad.
Add a comment to Stella's experience
Was this experience helpful?
Jaykel
Dago
5 Years
-1 found helpful
Hi I was just wondering if I could find out about my dog she has swelling on her left leg and feels to have fluid in it along with here stumick could I get a pin and make a we hole in her skin and drain the fluid out there is only 1 local vet here and the prices are over the top thanks
Add a comment to Jaykel's experience
Was this experience helpful?
Belle
Rottweiler
10 Years
0 found helpful
My 10 yr old female was dxd for the 3rd time in 3 years. This time it's not operable being on Right elbow, large and hard. Been on IV, oral chemo, (stopped for now) and started TCyte off label. Recently developed a lot of swelling below elbow whereas it was from elbow up to shoulder. It does feel more gel like, the tumor, and oncologist is very concerned being she's on Prednisone 20mg and 10mg per day with no significant change in swelling. She's eating well and limping less though. Any ideas?
Add a comment to Belle's experience
Was this experience helpful?
Bear
Husky Shepherd
13 Years
0 found helpful
Bear was recently diagnosed with bladder cancer. I have been trying to keep him comfortable at home until my daughter can come home and we can put him down. When he was two he was hit by a car and every winter his front leg (where he was hit by the car) becomes limp for a week or so in the cold weather. This week, a few days after his cancer diagnosis his leg went limp again for the first time this winter and then last night his leg swelled from his ankle all the way to the shoulder. He is on an NSAID for osteoarthritis and no other medication. Is the swelling due to the cancer? Do I need to take him back to the vet to get a stronger pain reliever until my daughter can get home?
My dog back leg is swolon why she running ok
I cannot find where to buy "Protocel" that y9iu mentioned above that seems to work for your pet. Can you let me know where you are buying this product? MY 8 years old boxer has been having tumors removed many times , never been cancer unting last time, they diagnosed her. She is now for 2 days not feeling well with a huge growth on her neck under her mouth and above her shoulder. I wonder if this could help her too.
So sorry to hear about your baby. I had a lab with Urethra cancer. Given 6 weeks with no hope. I started Protocel. She lived another year and a half and finally died at the age of 12 of another cause. And in September 2017, my Springer Spaniel was diagnosed with Lymphoma. Given a month to two months. Again started Protocel. She has also taken some Prednisone, but Lymphoma becomes resistant to it after a few months. Still here and doing well. I also have friends whose dogs are also doing well. I highly recommend Protocel. Contact Elonna McKinnon or Vitamin Depot for dosing. You must be diligent about the dosing, though. Every six hours. Use Protocel 50. Good luck!
Add a comment to Bear's experience
Was this experience helpful?
Zoe
Black Labrador Retriever
10 Years
0 found helpful
I have got a 9-10year old black lab mix. I just noticed swelling on the right side of her chest above the leg. The swollen area is about the size of a golf ball in size, though it is not perfectly cylindrical. It appears to be fluid and is not a hard mass. She still has normal appetite, does not appear to be in pain and doesn't have labored breathing. It is not sensitive to touch. I noticed no bite marks or external injuries so I can rule out snake/animal bite.
Add a comment to Zoe's experience
Was this experience helpful?
Bella
Flat-Coated Retriever
5 Years
0 found helpful
can a wrong subcutaneous injection result a huge swelling beside the injection site ??
it's huge but not painful, also there is no change in appetite or energy level .
Add a comment to Bella's experience
Was this experience helpful?
Apollo
Newfoundland
13 Years
0 found helpful
I have a 13 years old male Newfoundland. His sister died recently. Like his sister, his left leg is swollen and little by little is difficult him to get up and walk. I too his sister to orthopedic and he said she didn't have arthritis. It was a muscle problem but there was nothing he could do. Now my male Newfoundland has the same problem but I truly believe there is some treatment I just need to find the right specialist to give me the right diagnostic and treatment. My dog is eating and drinking normally. He is not overweight. If I press his paw it takes time to come back. I massage and I do exercise walking with him. My question is, any idea what it could be? What would be the type of specialist if I decide to take my dog to check his leg?
Add a comment to Apollo's experience
Was this experience helpful?
Shakti
Staffordshire Bull Terrier
15 Years
0 found helpful
Has Symptoms
Swollen tit, hard, hot for touch
Good day. My dog within past few months developed swollen tit that became hot red and feels hard inside. You can't really move it around. And in past week her back leg became swollen like she has edema. Doctor has an appointment available in a week. Should I rush her to emergency or it can wait. It's hard for her to walk but she otherwise fine. Eats and drinks as normal. Being 15 years old what can be a recommendation and what should I expect from a vets visit? Thank you so much!!!! I am so afraid she will die waiting for an appointment. Please help. I have a 7 year old daughter and can't imagine explaining this yet to her. We are not ready for our dog to die.
Add a comment to Shakti's experience
Was this experience helpful?
Cornbread
Pit bull
11 Years
0 found helpful
Medication Used
a form of morphene and anti nausea
my dog had a severe heat stroke the other day due to negligence from my sister-in-law. He's been at the vet for about 3 days and they were giving him fluids to keep him hydrated. They had sent him home last night and his legs and stomach are swollen. He seems to be in a lot of pain from it and can't move. How long will it take for the swelling to go down or absorb?
Add a comment to Cornbread's experience
Was this experience helpful?
buster
Rottweiler
5 Years
0 found helpful
Medication Used
cefa 500mg, trazadone 100mg , gabap
Hi Dr turner ,
I am a CVT and had a quick question about a recent case I had experienced . We had removed a firm growth over the 3rd- 4th digit on the LH limb of a 5yr old MC rottweiler. The owners declined sending out the histopath do to cost . Post sx we placed a bandage and everything went well . About 3 days later the limb became swollen . We removed the bandage and started the pet on pred 20mg. 2 days later the limb continue to swell and has not subsided . I told the owner we need to send to histopath ASAP, but are still declining . I know that growths on the feet are usually bad news and can metastasize quickly . But just wondering what your thoughts were ? if there's anything you would do . post sx was given rimadyl 100mg , trazadone 100mg , gabapentin 300mg , cefalexin 500mg . On 9/6 after rimadyl was discontinued and started on pred 20mg.
Thanks,
Nicole
Add a comment to buster's experience
Was this experience helpful?
Trinity
Pit bull mix
10 Years
0 found helpful
I came home during lunch yesterday and everything was fine. Ate her food and was walking around. When I got home from work I noticed something was wrong. She usually runs up to me when I get home and I got nothing. I noticed her back left leg was very swollen from the elbow up. We have a bee hive in the back so I thought it might've been a sting but I still took her to the vet. They checked her out. Everything was fine. They gave her a diphenhydramine shot and then took her back to check for a stinger. When they came back they said they found pitting edema on her elbow and that when they listened closely to her heart, noticed she had a heart murmur as well. They said if she hasn't been coughing and losing weight it should be fine. It's a minor murmur. Gave me 20mg lasix tablets to bring down the edema. They told me if the swelling goes up and if she starts limping worse to bring her back immediately. It hasn't gotten worse, but it hasn't gotten better. She's only had two doses of the lasix since it was prescribed, but now she's not eating. I don't know what to do or what is going on.
Add a comment to Trinity's experience
Was this experience helpful?
Harley
German Shepherd
7 Years
2 found helpful
Has Symptoms
Edema, mass in stomach area,
My dog had a needle aspirate and blood came back as anemic and low protein. dr. said did not come back as Lymphoma. Second vet that did sonogram said he sees 4 masses and 90% certain it's Lymphoma. When I told him that 1st dr. doesn't think it's Lymphoma he said that the needle aspirate is only 50% accurate. I have read that it is 100% of detecting cancer. My second dr. is suggesting that I put my dog down. I would appreciate your thoughts. Very confused! Thank you in advance!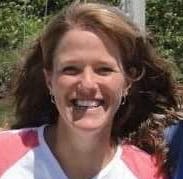 1611
Recommendations
Unfortunately, without knowing where these masses are or more about Harley, I have a very hard time commenting on what might be going on, but I would not jump to euthanasia if there was a chance for treatment. Perhaps an actual biopsy of the mass may provide more information, as it would provide a larger sample, and a needle aspirate typically does provide a very small sample, and can be easy to misinterpret. I hope that all goes well for him.
Add a comment to Harley's experience
Was this experience helpful?
Rusty
Doberman Pinscher
7 Years
0 found helpful
My 7 year old Doberman had surgery on July 18th his stomach,intestine,and spleen were all turned he is still in the hospital today July 26th since Monday he has been leaking fluid from his incision they put compound in the stomach to make sure it wasn't leaking,ok so it wasn't on Tuesday he had a ct scan to check everything spleen,kidneys,lungs urenary etc.no leaks were found, his hind legs,hips,scrodome is very swollen and the leaking continues,he is a pet specialist hospital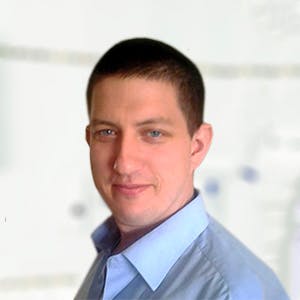 3320
Recommendations
From your description it sounds like Rusty is having a build up of abdominal fluid (ascites), there are many different causes for the build of of fluid in the abdomen which may involve liver and splenic disorders but may also include low blood albumin, heart failure among other causes; without examining Rusty I cannot really give you any specific indication of a cause but it seems that your Veterinarian and the Specialist Center have ruled a lot out already. Regards Dr Callum Turner DVM
Add a comment to Rusty's experience
Was this experience helpful?
Hoff
English Bulldog
7 Years
0 found helpful
Has Symptoms
Edema, swelling face water retention
My dog went in to vet office normal and healthy. For booster shots and nail trim. After taki g dog home she became a little lethargic loss of appetite figured it would go away waited a week. Did not go away took dog back in they took comprehensive blood test nothing abnormal did fecal negative, prescribed a antibiotic and gave me a appetite increaser. Did not work after several days of evaluation they recommend.A specialist internal medicine vet. So I take her there and they start a catheter for drawing and administration of iv. Lab normal lots of swelling, edema, did ultra sound little fluid in stomach no mass found got lasix treating dog not eating giving pediolite and swelling is worse diarrhea and just lays around can get her to drink will not eat. Swelling is really bad. Her bladders working. What is going on in your opinion? This I still believe to be related to that first visit rather reaction or system set off due to booster immunation or something caught no health issues before. Really don't know what is next said heart sounded good and lungs.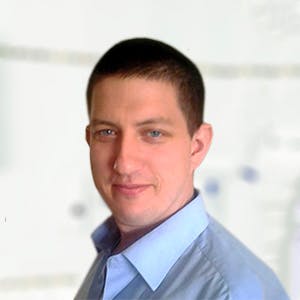 3320
Recommendations
It is really difficult to say what specifically is going on here with Hoff since every test is coming back normal, however if there was fluid detected in the abdomen it may be worth getting a sample of it for analysis as it may help indicate an underlying cause. Tissue swelling may be cause may reactions, inflammation or accumulation of fluid; it is again difficult to weigh in on this without examining Hoff first and I'm sure that your Veterinarian and the Internal Medicine Specialist haven't missed anything. Regards Dr Callum Turner DVM
My PitBull is 3yrs ago and on saturday morning he got up with a swollen face. We took him to our Vet and the Dr. give him benadryl and Prednisone 20mg. On Monday he was still the same condition,so we took him back and they keep him over nite to ran some test. Everything came back normal except for a bacteria, so I had to take him to animal Hospital for a cat scan. The results for all the test ran came back normal. Please help.
Add a comment to Hoff's experience
Was this experience helpful?
Boo
Rottweiler
10 Years
0 found helpful
My Rottweiler, Boo, is 10+ years old. In May, he was diagnosed with lymphoma. He has been on a 25mg dosage of prednisone once a day (he started on it twice a day but was reduced...he was doing so well!). Today, his front right paw, all the way to his pawpit, is swollen. If I press my finger into the inside of his leg, it remains indented for a short period before returning to normal. He is lethargic and limps when he does get up to move. Is this likely because of his lymphoma? Should I increase his dosage again? My regular vet is on summer vacation... :(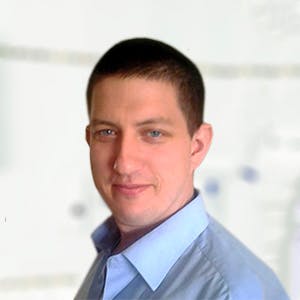 3320
Recommendations
Since Boo isn't under my duty of care and I'm not the prescribing Veterinarian I cannot recommend that you increase the dosage of prednisone without examining him first; the swelling of the leg may be due to a blockage of a lymph node leading to the retention of fluid in the fore leg. If your Veterinarian isn't available you should visit another Veterinarian for an examination. Regards Dr Callum Turner DVM
Add a comment to Boo's experience
Was this experience helpful?
Lolly
Kinetic Border Collie
13 Years
0 found helpful
Has Symptoms
continued swelling in leg
swelling is worse and has spread from her paw to upper leg. her good leg is just sitting on the swelled rear leg is this from her old surgery cruciate. Swelling noticed just yesterday. However has been restless and heavy panting difficulty getting up, assisting more than the usual, still mobile yet struggling to walk without heavy panting and struggled to walk without support with towel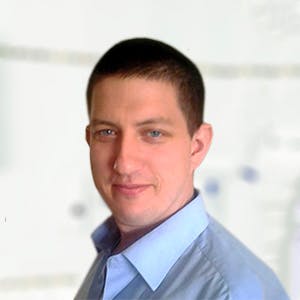 3320
Recommendations
As I mentioned in a previous response to you, it is difficult to determine a cause without examining Lolly first; there are various possible causes and you should continue to give the prescribed course of treatment but if it gets worse or there is no improvement you should visit your Veterinarian for another examination. Regards Dr Callum Turner DVM
Add a comment to Lolly's experience
Was this experience helpful?
Tempest
Rottweiler
13 Years
1 found helpful
Our almost 13 year old Rottweiler has a severely swollen leg and armpit - that is hot to the touch, and she is lethargic. She has been diagnosed with throat cancer, is already on 10 mg of Piroxiacm - so maybe this is cancer in her lymphatic system? Her vet is closed until Monday, today is saturday night - anything we can do to alleviate some swelling and discomfort?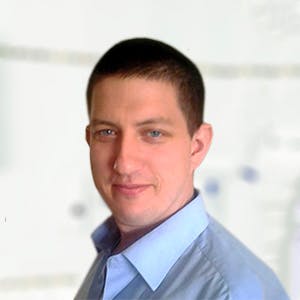 3320
Recommendations
Swelling in the legs may be caused by a blocked lymph node which may be attributable to cancer; there isn't much to do at home at this time except keep her comfortable. Do not try to wrap her legs as commonly owners will wrap too tight causing further complications; keep an eye on her for now, but if the swelling continues or she is in pain you should visit an Emergency Veterinarian. Regards Dr Callum Turner DVM
Add a comment to Tempest's experience
Was this experience helpful?
Eddie
King Charles Spaniel; maltese; poodle
7 Years
0 found helpful
My 7yo dog has swelling to his tail as pointed out by his groomer who suggested he may have fluid retention and/or tissue swelling. He also cries when she goes near his ears, but she believes this is personality and nothing serious, although of late he yelps on occasion when scratching. For several years he received injections every three weeks for allergies plus cortisone, but I ceased that all two years ago and he's been great (and medicine free) ever since.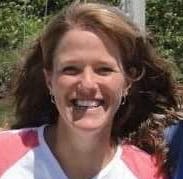 1611
Recommendations
Without examining Eddie, I'm unfortunately unable to comment on what might be the cause of the swelling around his tail, as I cannot see him. It would be best to have him seen by a veterinarian, and have that swelling assessed, and his ears looked at in detail, to see what might be going on and what treatment he may need. I hope that all goes well for him.
Add a comment to Eddie's experience
Was this experience helpful?
T
Maltese
9 Years
0 found helpful
Has Symptoms
Weight gain, breathing difficulty
Hi my dog T has recently just all within a week put on a lot of weight in his front and back legs Long with his stomach, he also has soft cushion feeling on his upper chest l, he seems like he's struggling to breathe. He's lost complete interest in everything. Doesn't really drink much when he goes to the bathroom it's a very dark yellow.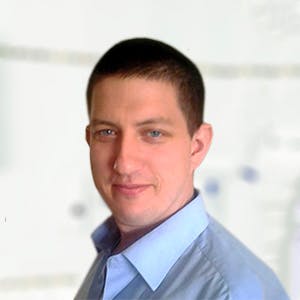 3320
Recommendations
There are many different causes of fluid accumulation in the lower limbs and trunk which may include localised issues or more systemic conditions; due to the complex nature of the possible underlying causes you should visit your Veterinarian as soon as possible for an examination and blood tests to help determine an underlying cause and treatment. Regards Dr Callum Turner DVM
Add a comment to T's experience
Was this experience helpful?
Happy
Stray dog
14 Years
0 found helpful
Hi, this question come form Taiwan.
my dog in car crash get damage at 4/6.
abdomen to inner thigh Serious Swelling , but only few part Scratches.
then take care by Veterinarian everyday.
at 4/14, found left hind lateral thigh start Edema.
after draw out, liquid look like blood and water mixture.
analysis it, seems have some bacterial infection.
Veterinarian surgery to clear inside today, get some necrotic tissue.
he show me the picture, it seems black net distributed on the inside of the skin
he say never saw that, may be a tumor,
but before accident, dog seems health, even it over 14 year old
so i don't know how can i do right now
this dog is a Stray dog, it my dad take to home before he Passed away.
so if possible, I hope can cure my dog
so I really to know, the edema is by accident or tumor.
need someone can help me or talk to me.
thanks.

https://drive.google.com/drive/folders/1MFBNId0yaPyr9Clk5GTOuaOvwMddiVYX
link is shot in 4/15, but not very clear.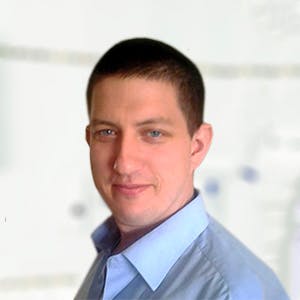 3320
Recommendations
The pictures are clear enough but don't show specifically what the cause is; however it is unlikely to be a tumour if it has grown in a short timeframe. At this point I would recommend that you have a biopsy taken of the mass for histopathology to see if any light may be shed on this issue; the blood test results are not pointing towards anything. I know of only one veterinary school in Taiwan (there may be others I don't know about) and I would recommend visiting them if possible. Regards Dr Callum Turner DVM www.vm.ntu.edu.tw/DVM/index.html
Add a comment to Happy's experience
Was this experience helpful?
Marley
Labrador Retriever
10 Years
0 found helpful
Has Symptoms
puffy cheek and under eye
My 10 year old lab mix went for a dental cleaning on Tuesday (@60 hours ago) He was a healthy dog before he went in for the cleaning. He had no extractions or complications during the cleaning. He was having issues once the cleaning was finished, he did not drink any water for 24 hours after the cleaning. I took him back to the vet and they gave him 700ml of fluid in about an hours time. His left side of his face is a tad puffy and swollen along with a puffy pocket under his left eye. His left eye is also very wet/watery. The vet does not seem to be concerned, but I am. Should I bring him to a different vet for a second opinion?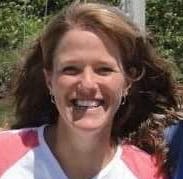 1611
Recommendations
If you are not sure that Marley is okay, it is never a bad idea to seek a second opinion. He may be having normal recovery from his dental cleaning, but without seeing him I cannot say that to be true. If you feel that he is having complications, a second opinion may either ease your mind, or offer treatment options for him.
Add a comment to Marley's experience
Was this experience helpful?
Driver
Black lab/German short haired pointer
10 Years
0 found helpful
my dog has a swollen front left wrist and has to walk tip toed. He doesn't act like he is in pain, but he is on niacin. X ray showed it's nothing on the bone. Bloodstream showed non cancerous. The vet doesn't seem to have the answers. What can I do to help? The swelling seems to grow slightly every day for the past month. Epsom bath? Is this just a part of old age?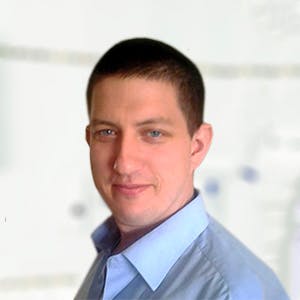 3320
Recommendations
Without examining Driver it is difficult to say what may be going on; whether the swelling is due to local trauma, reaction to insect bite, pooling of lymph or another cause. If Your Veterinarian doesn't know the specific cause for the swelling, it may be best to get another examined done by another Veterinarian to get another hands on opinion. Regards Dr Callum Turner DVM
Add a comment to Driver's experience
Was this experience helpful?
BB
Doberman Pinscher
1 Day
0 found helpful
I have a doberman mix about a year or so old and I came home to her having a fat bubbled out lip and there are blood splatters on the wall by where she was laying... She was fine last night but this thing appeared overnight! The only trauma I think that could have possibly happened was when my bf helped me clean her ears?? I just had surgery so I need his help to put the cotton ball in her ear (she won't let anyone else do this but me) and she whined when he had ahold of her nose. Obviously, he let go and everything was fine but now I am concerned and don't know what to do! Any advice to how serious this is would be appreciated!! She is definitely my BB (baby) so thank you for yoyr responses!!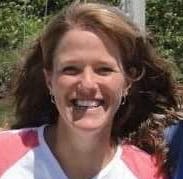 1611
Recommendations
I'm not sure that your ear cleaning caused this problem, although without seeing her, I'm not sure what might be happening to her lip. It would be best to have her seen by a veterinarian, as they can examine her, look at her lip and see what might be happening, whether there is a growth, a trauma, or another cause. They'll be able to determine treatment if any is needed. I hope that she is okay!.
Add a comment to BB's experience
Was this experience helpful?
Google
Foxhound
3 Years
0 found helpful
Hi one of my foxhounds was in a very serious dog fight and suffered major trauma to the inside of one of his back legs that eventually healed well but always remained swollen (at least 6 -8months now since injury) He has recently been very sore on it (may be hot weather or may have got a "bang" at play / yard time and it continues to be very swollen. He did not have much improvement to anti inflammatory medication. He was treated by a vet at the time who felt the swelling would always remain and his chances of returning to hunting we not great. Is there anything else we can do. He is a working hound so its upsetting as i am also very fond of him and would love to see him come good.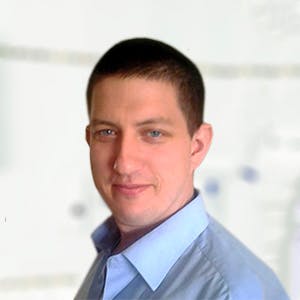 3320
Recommendations
In these cases, the leg may remain swollen especially if there is a blocked lymph node or similar injury which prevents the drainage of lymph from the leg; I am unable to think of a way to help without examining him and even then since the swelling is secondary to trauma there may be few or little options to help. I would visit another Veterinarian for an examination to get their input as well. Regards Dr Callum Turner DVM
Add a comment to Google's experience
Was this experience helpful?
Rebel
Alaskan Husky
10 Years
0 found helpful
Has Symptoms
skin discoloration from swelling
My dog has been to the vet on Friday (it's now Tuesday) for scrotum swelling and leg swelling. Since then his prepuce has become swollen too. The vet said his lymph nodes were swollen all over his body. They ran a blood panel and a fine needle aspirate of a few of the lymph nodes and they couldn't determine exactly what is causing this issue. They said his RBC and WBCs look normal, but they were going to send it to a pathologist. He's on an antibacterial and an a medicine for inflammation, but his swelling has not went down at all. They also did an ultrasound on his bladder and prostate and said they thought his prostate looked a bit enlarged, but it was hard to tell because of his lymph nodes being so swollen. My dog doesn't seem to be in much pain, he was happy and has been eating and drinking fine, he's just not moving as fast anymore outside. Hes also a 10 yr old husky thats still in tact. Could he have lymphoma? There was also a spot on his back that looks like he could have been bit by something outside (like a snake maybe). Could this swelling be caused from a snake bite? Would the medicine they put him on have helped for snake bites? There hasn't been any change in swelling in 4 days.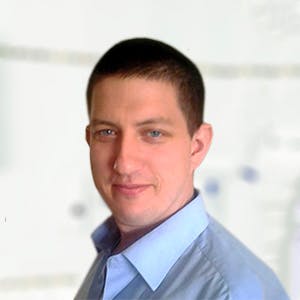 3320
Recommendations
If Rebel was bit on the back by a snake or a spider, it would have caused localised swelling around the puncture wounds; the swelling of the legs, groin and prepuce may be due to blocked lymph nodes which may be caused by cancer, other masses, infections among other causes. Sending the lymph node aspirate off to a Pathologist is a good move as this may help to determine a cause if blood test results are showing normal red blood cells and white blood cells. I cannot think of anything which would be useful at this time for you, hopefully the Pathologist can shed some light on this for you. Regards Dr Callum Turner DVM
Could you update on Rebel's condition? My dog has been having similar problems.
Thank you for the response! This helps ease my mind some about this whole experience I've been having with my pup.
Add a comment to Rebel's experience
Was this experience helpful?
Mikey
Shitzu
10 Years
0 found helpful
My 10 year old Shitzu/Poodle had a surgery about 4 years ago on his back leg, after the surgery a lump pop up on his front left leg which at the beginning was not growing but not it seems to be getting a bit bigger, is there any natural remedy or process that I could do in order to reduce the swelling.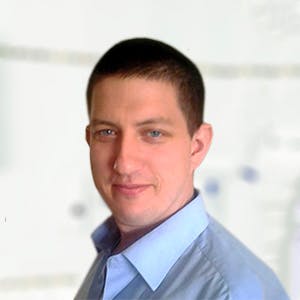 3320
Recommendations
The cause of the lump may be due to a few different causes and any treatment would depend on the underlying etiology of the lump; I would suggest to have the lump examined by your Veterinarian especially if it is growing all of a sudden to determine whether any other action (surgery) is needed). Regards Dr Callum Turner DVM
I took him to the Vet, however, since my dog is having other issues at this time he will not be able to handle another surgery.
Add a comment to Mikey's experience
Was this experience helpful?
Gia
Dachshund
9 Years
1 found helpful
my dachshund has two balls on her chest that have grown over night. Took her to her regular vet and he menitoned that he's never seen anything like that in his 30 years career. He mentioned that it looks like some sort of edema. Can you please give me some advise? He did check her heart the day of the visit and said it sounds good, but then mentioned a few day's later that he's worried about that, and how she needs a specialist. She does have hypo thyorid, and is on meds for that, and has had very high cholesterol.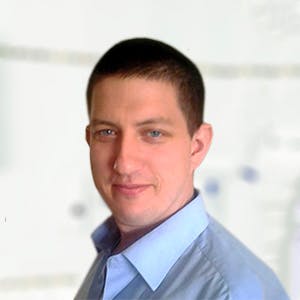 3320
Recommendations
It seems irregular for two balls to appear instead of a diffuse accumulation of fluid etc… Was a fine needle aspirate performed? Ultrasound of the masses? A Cardiologist may be useful if there is something going on with her heart but you feel there is some conflicting information on that. I cannot really provide any further information for you as this does sound peculiar. Regards Dr Callum Turner DVM
Add a comment to Gia's experience
Was this experience helpful?
Gizmo
Boston Terrier
12 Years
0 found helpful
My dog is retaining fluid all over his body what should I do? His legs have fluid also and they are very cold.He is eating like normal and drinking but all he does is stand he looks like he is about to pop.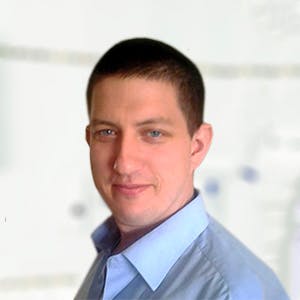 3320
Recommendations
There are various causes for swelling in the limbs of dogs; all of them are serious. Given the severity of the symptoms I would recommend you take Gizmo to his Veterinarian as swelling, breathing difficulties and seizures may be caused by heart conditions, cancer, trauma, liver disease among other causes. Regards Dr Callum Turner DVM
Add a comment to Gizmo's experience
Was this experience helpful?
Kodi
Retriever
4
1 found helpful
Has Symptoms
white sticky foamy vomit w/o food
My friend's 4 year old Golden Retriever has lymphedema but the past 3 months has late night gag and barfing sessions of white-sticky-foamy substance (no food in the stuff). She has spent more than she can afford trying to get an answer, overnight stays, loads of lab tests and no answers came from it all. HELP!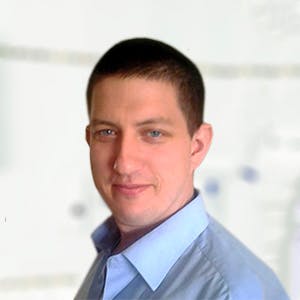 3320
Recommendations
With cases of vomiting with no production of food, we can safely assume that the stomach is empty; sometimes when there is a long interval between meals gastric acid can irritate the stomach causing a dog to vomit, this is called bilious vomiting syndrome which can be prevented by feeding regular small meals or allowing a dog to eat ad libitum so the stomach isn't empty. Regards Dr Callum Turner DVM
Add a comment to Kodi's experience
Was this experience helpful?