What is Droopy Eye?
"Droopy eye" is a condition in which the nerves to a dog's eye have been inflamed or damaged. This leads to a number of highly identifiable characteristics that veterinarians refer to as Horner's Syndrome. First, the dog's upper eyelid will appear to droop or not fully open. The pupil will be very small and unable to open in response to lowered lighting. Finally, the "3rd eyelid" or nictitating membrane located inside the lower eyelid may appear inflamed or push out, leaving a reddened area above the lower eyelid. This syndrome indicates a lack of nervous system communication and may reflect a deeper problem, especially if your dog is having difficulty walking or swallowing. However, in breeds like Golden Retrievers, Horner's syndrome may present idiopathically, that is, without any identifiable cause. While somewhat unsightly, Horner's syndrome on its own does not present a serious risk for your pet.
Horner's syndrome refers to a nervous system disorder affecting the eye. The pupils will be small, the eyelid partially closed, and the 3rd eyelid will be elevated and protruding slightly. While not serious on its own, Horner's syndrome may indicate problems with the nervous system.
Book First Walk Free!
Symptoms of Droopy Eye in Dogs
Small, constricted pupil in one or both eyes
Top eyelid cannot fully open
Patch of reddened tissue above lower eyelid
General redness and inflammation
Causes of Droopy Eye in Dogs
Infection of the spinal cord or brain
Trauma to the brain, neck or chest
Brain or spinal tumor
Infection compromising nervous tissue
Idiopathic (no identifiable cause)
Diagnosis of Droopy Eye in Dogs
If you notice your pet's eye exhibiting the above symptoms, you will need to see a veterinarian to make sure there are no associated conditions causing Horner's syndrome. The veterinarian will want a history of any activities your dog has engaged in that might result in injury, and any observations you may have of abnormal behavior in your dog. Tell your veterinarian if your dog has recently had a tumor or any surgery.
The veterinarian will perform a number of routine tests, usually an analysis of a urine sample, a CBC (an analysis of a blood sample to count the types of cells and their relative proportions), and of course a physical exam. These tests will help the veterinarian to determine the underlying cause, if any, of the droopy eye.
If the veterinarian suspects a tumor, broken bone or injury, medical imaging will be needed. X-ray and ultrasound are useful for showing some types of injury, and can usually be done quickly in a vet's office. MRI and CT scans require a larger machine, and so your vet may refer you to an animal hospital that has the equipment.
Finally, if your dog has presented with a fever along with abnormal behavior, your doctor may conduct a spinal tap. This involves shaving and sterilizing an area on your dog's back, and inserting a needle between the vertebrae to collect spinal fluid. An analysis of this fluid will aid the veterinarian in determining if your pet has an infection of the nervous system like meningitis.
Treatment of Droopy Eye in Dogs
The acute symptoms of droopy eye can be treated with eyedrops containing phenylephrine. This will dilate the constricted pupil and reduce the inflammation of the third eyelid. However, if there is an underlying cause, this will need to be treated according to the type of ailment. Spinal infections like bacterial meningitis will need quick administration of lifesaving antibiotics, whereas tumors will need surgical removal, radiation or chemotherapy. In the case of trauma (e.g. car accident, fall etc.), surgical intervention may be required to free pinched or trapped nerves and reduce scar tissue.
Recovery of Droopy Eye in Dogs
Idiopathic droopy eye may sometimes resolve on its own, but to ensure complete recovery, veterinarians often recommend administering phenylephrine eyedrops. These will need to be administered every 12-24 hours for about three weeks. The outlook for idiopathic Horner's is very good, usually resolve quickly. The condition may re-appear in cases of dehydration or infection, but is not considered serious and can be treated the same way.
The outlook of other conditions with Horner's syndrome as a symptom will vary, but in general, the droopy eye portion can be resolved the same way, and the underlying cause treated according to a veterinarian's recommendation.
Droopy Eye Questions and Advice from Veterinary Professionals
Roxie
Boxer
10 Years
3 found helpful
All of the sudden Roxie had one droopy bottom eye lid, so bad that she could not fully open her top eyelid either. A significant amount of red was showing as well. She was alert but did seem a tiny bit confused. This lasted for about 15 minutes, and scared us as it seemed to be a stroke. (We have never dealt with any of this, but she is getting old so this was our uneducated guess). After the episode she returned to her normal self.
I am also very curious if you received any diagnosis. My 5 month old puppy had this happen for the second time tonight (the first time was a month ago). It only lasted a few minutes and she seems perfectly fine now but it scared the heck out of us and still is. Thanks in advance.
Hi there! I'm curious if there was a diagnosis made re: Roxie's symptoms? My dog has had nearly identical episodes. Thanks in advance for any insight!
Add a comment to Roxie's experience
Was this experience helpful?
Bonnie
Boxer
2 Years
0 found helpful
Has Symptoms
Droopy eyelid, inflamed eyelid
My 2 year-old boxer has today had a droopy inflamed left eye she seemed very tired do she went to sleep and then woke up 2 hours after with it slightly there but not as bad. She did have her teeth brushed before we noticed it could it have been a facial nerve issue.
Add a comment to Bonnie's experience
Was this experience helpful?
Bruce Wayne
Labrador Husky
7 Years
0 found helpful
Bruce got hit with a ball in the face as we were playing fetch. He is acting 100% normal, but his eyes look horrible. They look like what is described. At first it was just one, but now it is both. They look different minute to minute, but I don't know if I should do anything or when it becomes something we should take him to the vet for.
Add a comment to Bruce Wayne's experience
Was this experience helpful?
Shelby
Golden Retriever
12 Years
1 found helpful
My golden retriever Shelby is 12.5 yrs old. The last 4 years, each year she has had surgery to remove a cyst that has bursted- it is very strange. With each surgery, she has recovered great. In March this year, she had a cyst removed on her paw and things went very well. This July, a cyst burst in her chest, and we decided to have surgery to remove it and also remove 3 others that were decent sizes. We picked her up that Tuesday evening, and she was exhausted but u figured due to anesthesia etc. Friday morning ( a little over 48 hrs after surgery), her right eye was droopy and I can see third eyelid and red/pink. I took her in that morning nd they believe it's Horner's disease and they also did the paper tear test and her blink and tear production are fine. . While she was in surgery, they apparently cleaned some tartar off her teeth which was never discussed. Could the teeth cleaning have caused this eye issue? Will her eye ever get better? She looks horrible with that eye, but all other behavior seems normal. I am looking for some answers and so upset. Please help.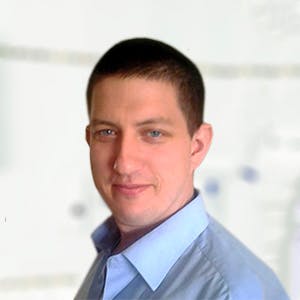 3320
Recommendations
Horner's syndrome may occur for various different causes which may include idiopathic (around 50% of cases), ear infections, trauma to the facial nerve among other causes; keep an eye on the symptoms and monitor for any improvement. I cannot say what the specific cause is and it may resolve itself with time, just make sure the eye remains lubricated. Regards Dr Callum Turner DVM
Add a comment to Shelby's experience
Was this experience helpful?
Jack
American boxer
6 Years
0 found helpful
I believe my Bubby (my nickname for him), Jack has Horner's syndrome. He gets 1 droopy eye - he has it now but it's been 6 months or more since I saw it last.
Today we were visiting a friend that has a cat. I'm not sure if they touched each other but the next time I looked at him he looks like he felt puny. Just overall he looked a little unsure. In the car he put his paw on the arm rest and his chin on the car looking at me. When we got home he didn't want any water. Then went on his bed and curled up.
He was okay this morning when we got up and had our walk. He was okay all the way up to leaving my friends.
My question is... Is this something that I need to get him tested for? What I've read of the description of test to be run sounds terribly expensive. Not that I wouldn't spend the money on him but if it is something like a brain tumor I kind of would rather just let us have a good time until we can't do it anymore. Because nobody would do brain surgery on my dog right?:-(
Someone told me they had their dogs eyes fixed but hands aren't always like that like some dogs.
Thank you for your time and knowledge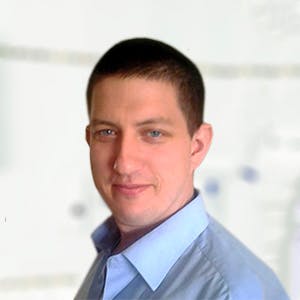 3320
Recommendations
There are various causes of Horner's syndrome, with many cases (around half) being idiopathic meaning we don't know why it is occuring which makes testing in half of cases just an exercise in diagnosing what isn't the cause (or ruling them out). You may want to have your Veterinarian take a look at Jack and see what their thoughts are when it occurs again. Regards Dr Callum Turner DVM
Add a comment to Jack's experience
Was this experience helpful?
Gunner
Golden Retriever
1 Year
0 found helpful
My 1 year old red golden retriever was diagnosed with horner's by our vet. He only had two days with eyes drooping (left eye mainly but noticed right eye wasn't quite right either) and a little lethargy. Does the disease actually come in what I will call episodes (off & on)and vary in durations.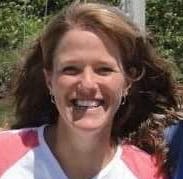 1611
Recommendations
Thank you for your email. Horner's disease is caused by some inflammation to the nerve that supplies the eye, and often responds to medical therapy. The timing that it will respond can vary, some dogs respond quickly, and some take longer, depending on what the actual cause of the Horner's disease was.
I think my fuckin dog going blind on the right
Add a comment to Gunner's experience
Was this experience helpful?
Oskee
German Shepherd Dog
5 Years
0 found helpful
Noticed our GSD mix has developed bilateral droopy eyes over the past two days. He tries to keep them closed most of the time. I do not notice any other symptoms. He is eating and drinking well, just the eyes. No discoloring, third eyelid is raised, no haziness over cornea, and pupils are reactive. Any thoughts?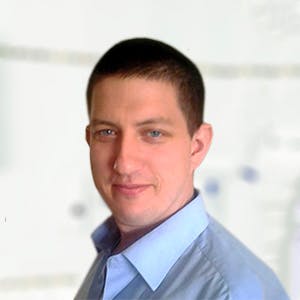 3320
Recommendations
There are various causes for droopy eyes in dogs with some reports placing 50% of cases being of unknown etiology (idiopathic - we don't know why); known causes include infections (middle ear, inner ear, central nervous system), trauma, poisoning among other causes. You would need to visit your Veterinarian for an examination to help determine an underlying cause, but in the meantime you need to ensure that Oskee's eyes stay moist by applying artificial tears if the eyelids do not close properly. Regards Dr Callum Turner DVM
Add a comment to Oskee's experience
Was this experience helpful?
Gus
Golden Retreiver
14 Years
3 found helpful
I have a 14 yo golden, he's showing age a little.... like less muscle mass, less stamina, needing help to get up, however he will still try n run after a ball the best he can his evacuations present no problems, but have changed some. I've read a lot of the previous question/answers, and I feel like it's honer's, and maybe I could use the Rx eye drops. So my question is, it's been going on for over a month is it to late to get results from the drops ? Thanks so much for looking at my question and I look forward to hearing from you :)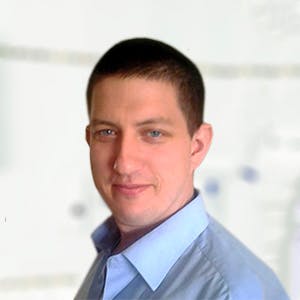 3320
Recommendations
The drops are a diagnostic test, not a treatment; most cases of Horner's Syndrome are idiopathic meaning that there is no cause for the symptoms. Sometimes the symptoms will spontaneously resolve and other times a primary condition would need to be treated before the Horner's clears up; primary conditions may include inner or middle ear infections, trauma, inflammation cervical disk issues among other causes. I would recommend visiting your Veterinarian to give Gus a check over to see if the underlying cause can be determined and treated. Regards Dr Callum Turner DVM
I am doing more research on droopy eye as our boxation Ozzy,s health deteriorated very quickly starting with the droopy eye, weight loss & he also went off his food & got sickness & upset tummy. Daily visits to the vet for about 4 days included shots for pain relief & re hydration all of which failed miserably. Ozzy was going down hill very quickly & we knew something was wrong. On day 5 I took him back to the vets & they decided to keep him in to do X-rays & bloods ....bloods were ok X-ray showed up some form of blockage in the intestines (not sure if the larger or smaller) they couldn't tell....a later X-ray showed the blockage to have gone so they put this down to gas caused by gastroenteritis. By day 6 the vet asked me to go in to see Ozzy as his get up & go was gone & he seemed to be struggling to breath & extremely tired. That evening the vet called to advise they are worried something maybe going on in his chest & did an X-ray on that area to discover there was so much fluid in his chest cavity they could not see his organs ...they drained off over two litres...we knew this was not good news & the morning after he had got worse & we were asked to think about putting him to sleep as they thought this was a possible Tumor , our boy was extremely poorly when we went to see him :(
We made the hardest decision of our lives to give him sleep , he was nearly 11 years old .....looking back there were lots of little signs ....the main one though was the droopy eye , this was a sign of something more sinister going on so please people get your dog checked out as soon as you notice this little change as it could be serious ....we are devastated at losing our handsome boy , only last Sunday RIP OZZY XX
Add a comment to Gus's experience
Was this experience helpful?
Storm
Malamute
12 Years
0 found helpful
i have read alot of your comments on Horners syndrom and i believe my 12 yr old Malamute may have come down with this as I have noticed 3 days ago his one lower eye lid has drouped and i can partially see the third eye lid, he drinks maybe one liter of water a day and is only eating 2 cups of food every 2 days, he has a very hard time standing but once he is up can walk good. my question is how long should i let this go before seeking a vet?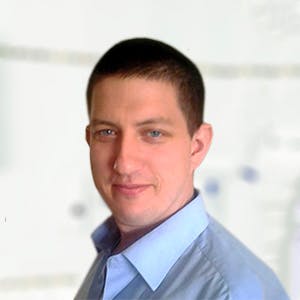 3320
Recommendations
There are various causes of Horner's Syndrome in dogs including idiopathic causes; in non-pathological cases it may take a month or two to self resolve whereas if it is caused by a primary condition, the treatment of that would have a bearing on recovery. Horner's Syndrome may be caused by inner ear infection, other infections, trauma, nerve damage, tumours among other causes. If you are not seeing any other symptoms, you could take a wait and see approach but I would recommend visiting your Veterinarian to determine the underlying cause since treatment can be given to assist in recovery. Regards Dr Callum Turner DVM
Add a comment to Storm's experience
Was this experience helpful?
Sam
Great Dane
8 Years
0 found helpful
Sam hasn't been eating as much, he has droopy eyes with red exposed, sneezing more than normal, and he's losing more hair than normal. Is this something to be concerned about?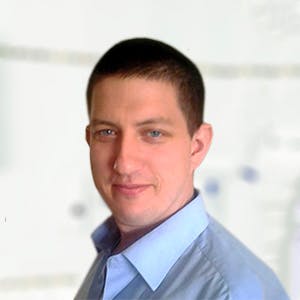 3320
Recommendations
Droopy eyes are usually attributable to Horner's Syndrome which many times is idiopathic (no known cause) but may be associated with other conditions including trauma, ear infections, spinal disease among others; the other symptoms may be caused by allergies, infections or environmental irritants (like new cleaning products). It would be best to have Sam checked over to be on the safe side to make sure that there isn't anything serious affecting him. Regards Dr Callum Turner DVM
Add a comment to Sam's experience
Was this experience helpful?
Jack
Rottweiler
6 Years
0 found helpful
My rottweiler is 6 years old and recently both he's bottom eyelids started sagging. It also seems that he is much more tired than what he used to be. Where he used to be the first one up and out of the house, now days he's the last to stand up and go outside. We try to walk him more because it looks like he is depressed.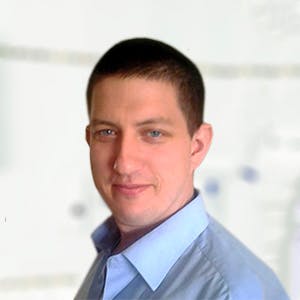 3320
Recommendations
Droopy eyes are not immediately concerning, but with lethargy and drastic changes in activity (especially if sudden) may indicate to something more serious. Given this change in activity, it would be best to have your Veterinarian take a look at him and to possibly get a blood test done as there are multiple possible causes for this change including infections, poisoning, liver disease, kidney disease, cancer etc… Regards Dr Callum Turner DVM
Add a comment to Jack's experience
Was this experience helpful?
Max
Cocker spaniel
10 Years
0 found helpful
Hi today I noticed my dogs right eye was droopy at the bottom and top eyelid, he could open his eye but not normally. This has only just started and I'm concerned if I should just wait for a couple of days to see if it's temporary or seek veterinary assistance?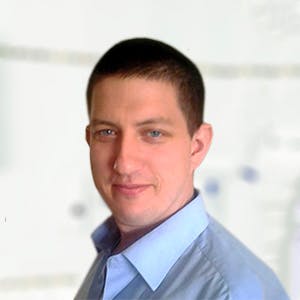 3320
Recommendations
Droopy eyes are normally caused by Horner's Syndrome which can be brought on by a variety of causes including trauma, tumours, inner ear problems and other causes; if there is also a loss of balance, there may be a more serious cause which would need to be determined by your Veterinarian. Sometimes Horner's Syndrome resolves spontaneously and other times treatment is needed. Regards Dr Callum Turner DVM
Add a comment to Max's experience
Was this experience helpful?
Booda
Labrador Retriever
14
0 found helpful
My dog has a droopy eye and he is 14 years old. Is there a test that could help me see what caused his eye to drop? Could it be allergies or is it more server. He seems to be well hydrated but we do live in Texas. His poops are fine except for when he eats dry food. Please help.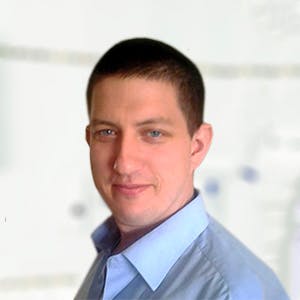 3320
Recommendations
Droopy eye is usually part of Horner's Syndrome; there is no direct diagnostic test for it be your Veterinarian will diagnose the condition by performing a physical examination and ruling out other possible causes like trauma, poisoning or cancer. Dehydration can cause sunken eyes and it bilateral. Regards Dr Callum Turner DVM
My 6 month puppy has lazy upper eye lid. We got him at 9 weeks he had it when we got him
Add a comment to Booda's experience
Was this experience helpful?
Dallas
Golden Retriever
8 Months
0 found helpful
Dallas has had too droopy eyes today and never has before. He can barely open them and they are very red. Is this serious and does it go away on its own. He just started this today and has never done this before.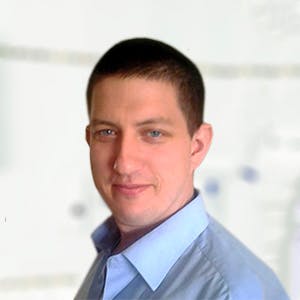 3320
Recommendations
Horner's syndrome which causes droopy eyes usually affects only one eye; it is uncommon in both eyes, if the droopy eyes is caused by Horner's syndrome then no treatment is required. Other causes may be due to trauma, tumour (rare at this age), brain inflammation, severe dehydration or infections. It would be best to have your Veterinarian check Dallas over to make sure that the cause isn't anything to be concerned about. Regards Dr Callum Turner DVM
Add a comment to Dallas's experience
Was this experience helpful?
Juno
Cane Corso
4 Months
0 found helpful
Medication Used
No medications were prescribed
I have a cane corso puppy, sometimes her eyes look droopy, usually is she is tired or has been chewing her treats for a while. Should I be concerned? She is fine most of the time, though she doesn't eat as much as her sister. They are both 4 months.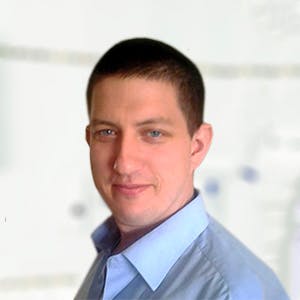 3320
Recommendations
There are a few reasons why Juno is presenting with these symptoms; mainly it may be due to facial nerve paresis which may be caused by trauma, nerve inflammation, infections, immune-mediated disease and toxins. If the symptoms persist, I would recommend speaking to your Veterinarian to have an examination to see if the primary cause may be treated. Regards Dr Callum Turner DVM
Please help I have a 12 week puppy
And just yesterday I noticed her eyes super red and droopy!
Add a comment to Juno's experience
Was this experience helpful?
Tonka
Boxer
7 Years
0 found helpful
On and off our dog has seemed to have allergy issues and at times will have watery and puffy eyes but it's usually after he has spent a long time outside and clears up within a day at most. About a week ago, we noticed what almost looked like a bug bite on the upper eyelid of his right eye but it was gone after 3 to 4 days. But for the last 2 days, his eyes have been extremely puffy and watery and he seems very sensitive to light. He's also been sneezing a lot. We have tried benadryl with no results. This is by far the worst it has ever gotten and it doesn't seem to be clearing up.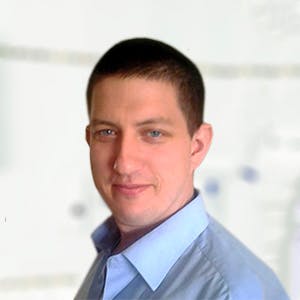 3320
Recommendations
It looks like Tonka may have either an allergy, infection or something he comes into contact with irritates his eyes (cleaning products etc…). From the symptoms you list, it sounds like a case of conjunctivitis which may be caused by any of the causes I previously noted. An examination by your Veterinarian would help in determining a cause and would prescribe the most appropriate treatment (the treatment is dependent on the underlying cause). Regards Dr Callum Turner DVM
https://www.vetary.com/dog/condition/conjunctivitis
Add a comment to Tonka's experience
Was this experience helpful?
Sweetheart
Blue Heeler
4 Months
0 found helpful
I have a question about my dog we gave her the parvo shot and she's still looking sick but drinking water and not eating what do we do and she's also vomitting?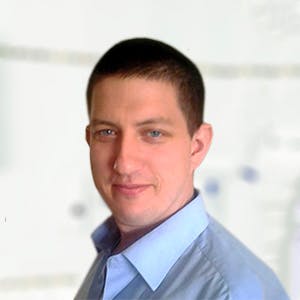 3320
Recommendations
Was Sweetheart sick before the Parvo shot? If so, she should have been treated for her illness before being vaccinated; if she was sick after the Parvo shot, the clinical signs are probably not related to the shot. Loosing weight, vomiting and loss of appetite may be caused by an intestinal obstruction, parasites, gastroenteritis (you would see diarrhoea too), liver disease (usually occurs in older dogs) and poisoning. A visit to your Veterinarian for a physical exam would be valuable. Regards Dr Callum Turner DVM
Add a comment to Sweetheart's experience
Was this experience helpful?
Buddy
Dog
Hi, I have a 1 1/2 year old St. Bernard mix, not sure what mixed with, his lover eyes are drooping. Is it normal for this to happen at such a young age? He is so hyper and playful and they don't seem to bother him at all, I just want to make sure I keep him healthy. Thank you!