What is Kidney Enlargement?
Kidneys are essential to your dog's health because they remove the toxins and wastes from his body through urine. If one of both of your dog's kidneys are enlarged, a serious problem needs attention by your veterinarian right away. The cause of enlarged kidneys can be many different things and the main objective is to determine the cause and fix that problem before too much kidney damage is done. Your veterinarian can give your dog a physical examination and perform tests to find the cause right away. It could be as simple as a kidney infection or as serious as cancer. The sooner the cause is found, the better the outcome will be for your dog.
Kidney enlargement in dogs, also referred to as canine renal enlargement, is the swelling of one or both of the dog's kidneys. The length of a dog's kidneys is approximately three times the size of the second lumbar vertebrae. Many things, including but not limited to, cysts, abscess, neoplasia, hematoma, hydronephrosis, edema, and injury, can cause kidney enlargement.
Book First Walk Free!
Symptoms of Kidney Enlargement in Dogs
Extreme thirst
Increased body temperature
Back or belly pain
Increased urination
Bad breath odor
Mouth sores
Nausea
Vomiting
Weakness
Stiff walking
Appetite loss
Weak or rapid pulse
Vision problems
Dark urine
Dizziness
Staggering
Convulsions
Coma
Types
Acute kidney enlargement comes on suddenly and is usually caused by trauma or serious illness. This type is easier to recognize and determine the cause.
Chronic kidney enlargement is a gradual disease that comes on slowly and is hard to recognize. Usually by the time the symptoms get bad enough for you to notice them there is already substantial damage done to the kidneys.
Causes of Kidney Enlargement in Dogs
Acute Kidney Enlargement
Infection
Injury
Toxins
Kidney stones
Acute renal failure
Urinary obstruction
Chronic Kidney Enlargement
Certain breeds of dogs are predisposed to kidney disease, such as Beagle, Terrier, Chow, Cocker Spaniel, Bernese Mountain Dog, Doberman, Lhasa Apso, Retriever, Schnauzer, Corgi, Shar-Pei, Rottweiler, Samoyed, Newfoundland, Shih Tzu, Malamute, and Poodle
Old age
Previous record of renal diseases
Chronic kidney infection
Lymphoma
Tumor
Diagnosis of Kidney Enlargement in Dogs
The first thing your veterinarian will do is talk to you about your dog's medical history and recent symptoms. The veterinarian will then do a complete thorough examination of your dog's entire body, concentrating on your dog's abdomen (palpation), heart rate, blood pressure, and mucous membranes. Some tests that are essential for diagnosis are:
Complete Blood Count (CBC)
Chemical panel (urea, creatinine, nitrogen)
Blood gas
Urinalysis (protein, sediment, specific gravity)
Fungal culture
Bacterial culture
Electrolytes panel
Anemia test
Radiographs (x-rays)
Your veterinarian may also need to do further testing if he suspects other problems:
Ultrasound (kidney shape, size, and density)
Biopsy
CT scan
MRI
IV pyelogram (dye imaging)
Depending on the results of these tests, your veterinarian may decide to do more tests to determine the extent of the damage in your dog's kidneys.
Treatment of Kidney Enlargement in Dogs
The treatment depends on the type and cause of the kidney enlargement in your dog.
Acute Kidney Enlargement
Infection
Your dog will need to stay overnight in the hospital to get IV fluids and antibiotics. If your dog's kidneys seem to be handling the fluids well and he is able to urinate, he will be sent home with oral antibiotics.
Injury
Your dog will need to stay overnight in the hospital to get IV fluids and antibiotics.
If the injury is mild or moderate and can heal on its own, your dog will be sent home as soon as the swelling goes down and he is able to urinate on his own. Your veterinarian may prescribe pain medicine or steroids to control swelling.
Toxins
Your veterinarian will immediately perform a gastric lavage to empty your dog's stomach and give him charcoal to absorb the toxins. Your dog will also get IV fluids and possible an antitoxin or antibiotic. Once he is stable, your veterinarian will send you home with strict instructions to come back immediately if your dog starts having symptoms of relapse.
Kidney stones
Your veterinarian will have to find out whether the stones are triple phosphate (struvite), urate, or calcium stones. A special diet of low protein, magnesium, and phosphorus is used for three months to dissolve struvite stones. If the stones are still not dissolved, the veterinarian will remove them surgically. Urate stones need diets low in purines and protein as well as a drug (allopurinol) to dissolve the stones. Calcium stones and any other stones that do not dissolve quickly through diet or medication need to be removed with surgery. The veterinarian will also do surgery right away if your dog is in intense pain or if the stones are too large to dissolve quickly.
Chronic Kidney Enlargement
Hereditary
Hereditary kidney disease that causes chronic kidney enlargement is usually treated with palliative care and management. There is no treatment to get rid of a hereditary kidney disease so the best that can be done is to treat the symptoms as they arise. A special diet is also usually prescribed to help reduce inflammation and infection.
Age
Kidney enlargement caused by old age is treated with IV fluids to relieve the inflammation and reset the kidneys to get them to work again. This is a temporary solution and your dog will need to see the veterinarian often to evaluate the kidney function and prescribe medication or a diet that can help relieve symptoms as they arise.
Tumor
IV fluid therapy to stabilize your dog's electrolytes will be done in the office while the biopsy and other tests are being done. Tumors of the kidney are not common in dogs, but when they occur, they are usually malignant (cancerous). The only way to treat this is with surgery to remove the tumor(s) and chemotherapy. However, these treatments do not usually work well and prognosis is not good.
Recovery of Kidney Enlargement in Dogs
Acute kidney enlargement has an excellent prognosis with proper treatment and follow-up examination.
Chronic kidney enlargement prognosis depends on the diagnosis, but since this disorder is not usually noticed until significant damage is done, the prognosis is not good. Sometimes, a cancerous tumor can be removed surgery, and your dog can live for several more good years with an aggressive chemotherapy treatment.
The most important part of your dog's recovery and management is to feed him a healthy diet, provide plenty of exercise, and regular veterinarian visits.
Kidney Enlargement Questions and Advice from Veterinary Professionals
Cassie
Cocker Spaniel x Poodle
4 Years
0 found helpful
Hi, I am very worried about my doggie Cassie. Just a couple days ago she began to cry and indicated to us that her belly was hurting. We thought she had eaten something she couldn't pass, because we found ripped up trash in our bathroom. We took her to the vet and they told us to monitor her. A day or so later we took her back to the vet again because she had been crying so much and appeared she couldn't expel waste. Now today her skin is turning black around her abdominal areas, around the kidneys, on both her back and her lower stomach. We took her into the vet a third time where she got an ultrasound which revealed that her kidneys weren't the correct shape and were swollen. She seems to be in a great deal of pain, and just tonight seemed to be urinating blood. We don't know exactly what's going on, is there any expert advice you could give us?
Add a comment to Cassie's experience
Was this experience helpful?
Kunnu
Female Black Lab
9 Years
0 found helpful
Hi Sir, my female labrador is 9years old and had pyometra in the past no mating or breeding done, now she is has little fever everyday we did ultrasound and came to know she has enlarged kidney and stomach that has lumps inside and crysts we are trying treating her condition with antibiotics and few other medications before we do biopsy or culture. She is sleepy or gets tired fast, her appetite is normal and she loves dances to go out, am worried for my dog however regularly vets visit and her health check is being followed need your expert advice please advice.
Add a comment to Kunnu's experience
Was this experience helpful?
Tango
Shitzu
13 Years
0 found helpful
My 13 year old shitzu had and kidney removed. It was. 3x its natural size. Tumor was non cancerous. Prior to surgery other kidney seemed to be working fine. Month after we are concerned about kidney flushing.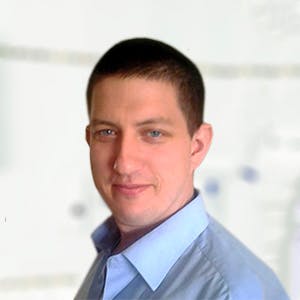 3320
Recommendations
After a nephrectomy the remaining kidney should be monitored closely to ensure that it is functioning normally, a dog should be able to survive with around half a kidney. Without examining Tango and seeing test results I cannot really weigh in here but you should discuss this with your Veterinarian for more information. Regards Dr Callum Turner DVM
Add a comment to Tango's experience
Was this experience helpful?
Skye
Westie
10 Years
0 found helpful
Our 10 year old Westie started throwing up 3 weeks ago. We took her in, and they said elevated levels of something in her pancreas. She was better for 2-3 days, and started throwing up again. She's lost 4 lbs in 3 weeks (she was only 18lbs to begin with), very loose stool (if any), hasn't eaten in a day, peed without her even knowing she did it yesterday in the house, and just in general feels terrible. I took her in today, and after bloodwork, urine tests, Xray, both of her kidneys are enlarged. We could do an ultrasound, but we're worried we're going to spend the extra money to do that and still not be able to fix her. What are our chances that this is something she can recover from?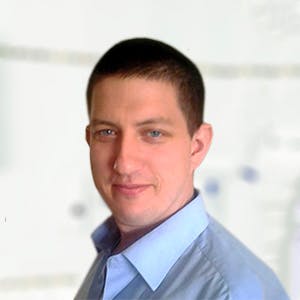 3320
Recommendations
Without knowing the specific cause of the kidney enlargement it is difficult to say what the overall prognosis is going to be; an ultrasound would be beneficial in this case to look at the structure of the kidney and to look for any structural anomalies or anything else which may be an indicator of what is occurring. If an ultrasound doesn't give a diagnosis, then a kidney biopsy or fine needle aspirate would be next in the diagnostic process. Regards Dr Callum Turner DVM
Add a comment to Skye's experience
Was this experience helpful?
Snoopy
Mixed
7 Years
0 found helpful
HI, he's suffering from skin allergies due to weeds happens every year. I'm using hemp oil for the 1st time this year. I noticed his kidneys are swollen he's fine otherwise. Good appetite, active no extra urinating, no fever. I'm wondering if the hemp oil is to blame.I did cut back the dose to once every 2 days and now have stopped all together. What do recommend. I can't afford the steep vet tests and haven't gone since he's fine.
Thank you, Vicky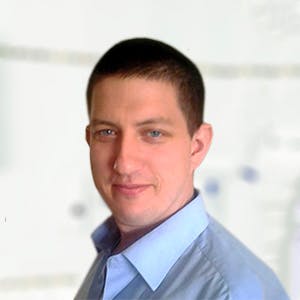 3320
Recommendations
I am unaware of any relationship between kidney enlargement and the use of hemp oil; kidney enlargement may be caused by a variety of different causes which may include urinary tract obstruction, infection, stones, kidney failure, cancer and other issues. I understand that the cost of veterinary care may be prohibitive for some, but we need to determine what the specific cause of the enlargement is; try to see if you have a charity clinic in your area which can offer at least a low cost examination and blood tests. Regards Dr Callum Turner DVM
Add a comment to Snoopy's experience
Was this experience helpful?
Dolly
Beagle/bassett
16/17 years
1 found helpful
My boyfriend's beagle/Bassett mix (maybe a few other things in there too, she was adopted from a shelter, ~4 years old at the time), has more or less stopped eating in the past day or 2-when we can get her to eat, it's very little and takes her forever. We had noticed that her appetite had slowly decreased over the past few weeks because she is losing weight. She's very old, so the decreased appetite wasn't *immediately* alarming but the weight loss was. I noticed today that her abdomen looks swollen on her right side towards the bottom of her rib cage. I have not noticed an increase in thirst. Her stool has been small and a little dark, and there's not much pee. She doesn't seem to be in any pain, but she's clearly not feeling great. We have a vet appointment on Wednesday but I'm very concerned and am considering taking her to an after hours or emergency vet if it gets worse in the next day or 2. Are there any additional, subtle symptoms I should keep an eye out for that would signal that I should take her in immediately? I was hoping we'd be able to get her an appointment sooner :(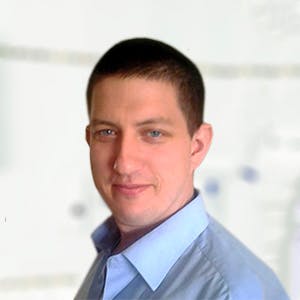 3320
Recommendations
I would recommend taking Dolly to an Emergency Veterinarian as the level of weight loss, lack of appetite, dark stools (may indicate gastrointestinal tract bleeding) and low urine output (may be dehydrated) are not symptoms to be ignored. Check Dolly's level of hydration by pressing on her gum until it is white, let go and count until the gum turns pink; it should be two seconds or less, any longer and she is dehydrated. Other symptoms like weakness, disorientation, pale gums or dark red gums as well as changes in respiration are all things to look out for; but I would recommend going to an Emergency Veterinarian sooner rather than leaving it another day. Regards Dr Callum Turner DVM
Add a comment to Dolly's experience
Was this experience helpful?
Prince
Shetland Sheepdog
7 Years
0 found helpful
My dog, Prince, has a lump in the abdominal area, near his ribs. He is not experiencing most symptoms in this article, I can only observe thirst and increased urination. He just went to the vet a month ago (he had to have a castration because he had a huge lump in one of his testicle), but the vet did not mention anything about the lump. I had just noticed it after the castration. Other than that, he's doing fine. He has a healthy appetite and he's active (though he is a little overweight)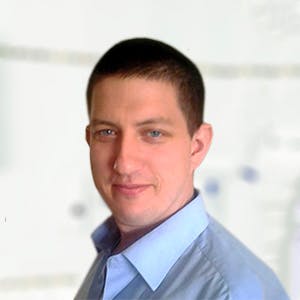 3320
Recommendations
I doubt that the lump is due to kidney enlargement (due to the kidney's location and relative size), but a lipoma is a likely cause. Lipomas form in the layer of fat under the skin and may be non-infiltrative or infiltrative. Lipomas usually don't cause any direct problem and are usually removed due to cosmetic or functional reasons. A visit to your Veterinarian with ultrasound and fine needle aspirate will give an indication to the underlying cause. Regards Dr Callum Turner DVM
www.vetary.com/dog/condition/lipoma
Add a comment to Prince 's experience
Was this experience helpful?
Shylo
Golden Retriever
11 Years
0 found helpful
I have a 11 year old Golden Retriever whom had a sudden onset of pain four days ago and loose frank blood in stool. Vet examination found to have what appeared as an mass on left kidney vis x ray. He is anemic. White blood cells slightly increased kidney function in normal range. A Ultra sound doesn't show a mass but a enlarged Left kidney. Our vet is unsure of the cause of the enlarged kidney as he can't seem to find a reason on the ultra sound. having said that he himself states radiology is or his strong area. I live 8 hours from the nearest internist and radiologist. Our vet is suggesting exploratory surgery and advice? Tests done were abd x ray, CBC, lytes, ultra sound. Dog is in good health otherwise but has had a 10lb weight loss in the past 14 month with no life style changes.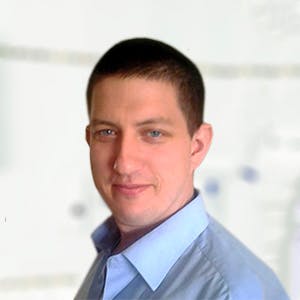 3320
Recommendations
If you're wanting a second opinion, one of the easiest ways to do so is to send copies of the x-rays and print out of ultrasound findings to a company like Petrays (petrays.com) who will look at the images along with medical notes, blood test results etc… and a Board Certified Veterinary Radiologist will send back a detailed report highlighting any anomalies that they find. This would save you an eight hour journey and would be cheaper than visiting a Specialist (generally as a Specialist would normally retake all tests and x-rays etc...). Regards Dr Callum Turner DVM
Add a comment to Shylo's experience
Was this experience helpful?
Bear
Shepherd mix
11 Weeks
0 found helpful
11 week old puppy, thought to have a blockage. They went in to do surgery and found his left kidney dialated to twice its normal size. He has been on IV fluids since last night and just started antibiotics. He currently has a urinary catheter in to drain his bladder. The Doctor suspects Pyonepheritis. What is the prognosis in such a young puppy?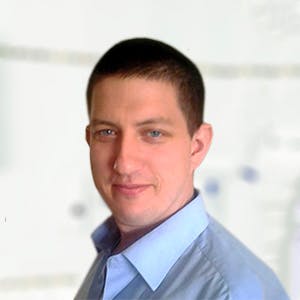 3320
Recommendations
There are a few reasons why a dog may have an enlarged kidney; these include hydronephrosis, infection (pyelonephritis), urinary obstruction, tumours or congenital disorders. The prognosis is dependent on the underlying cause of the enlargement; usually a fine needle aspirate, biopsy or ultrasound (to determine internal structure) would be carried out to assist in the diagnosis. Regards Dr Callum Turner DVM
Add a comment to Bear's experience
Was this experience helpful?
Coco
Chihuahua
10
0 found helpful
I have a 10 yr old chihuahua who has had a tight belly for several days. The vet did an abdominal radiograph and told me he has an enlarged prostate. He suggesyed neutirng and I am getting ready for the operation. Still I feel there is something wrong that maybe my vet missed. I feel as if his iidneys where enlarged because I think I can feel them just behind his ribs. If I sent you the radiograph, would you be able to confirm the diagnostics? Can you tell me if the kidneys or any other organ need special attention?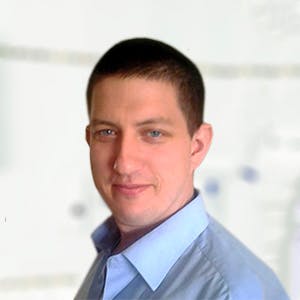 3320
Recommendations
I am sorry, but I am unable to see an x-ray associated with this question; however, I am able to give you an indication to the size of a dog's kidney in comparison to their size (rule of thumb), a dog's kidneys are between 2.5 to 3.5 times the size of their L2 vertebral body length (which is the second lumbar vertebrae, which is the second vertebrae in the lower spine not associated with a rib). If the kidney is larger than this measurement, there is a chance of an enlarged kidney. Please bear in mind that when palpating organs the skin, fat and muscle may make the organ feel larger and Veterinarian's (as well as Physicians) spend years practicing this technique. Regards Dr Callum Turner DVM
Add a comment to Coco's experience
Was this experience helpful?
Kiri
17 Years
0 found helpful
hi my dog got a bloated stomach 4 weeks ago i took her to the vet they drained a half of letre from her and vet said she had a enlarged kidney and maybe a cyst or tumer since then my old girl cant walk due to her being heavy and has caused her back feet to get sores on them from her trying to walk herself she still drinks water but has stopped eating she hasnt had a pooh today but is still weeing she is also getting a bony face is there any thing i can do to help her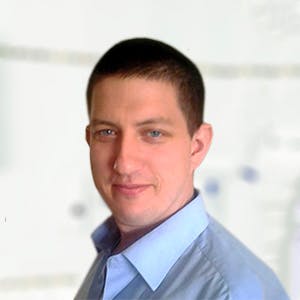 3320
Recommendations
There are a few different causes of kidney enlargement in dogs, especially in a dog as old as Kiri. Chronic kidney enlargement occurs in older dogs and may be caused by infections, cancer, kidney disease and aging. Kidney cysts and tumours occur usually with an unknown cause, with treatment revolving around treatment of the symptoms and stabilizing the patient. Blood tests (counts and biochemistry), ultrasound and examination of abdominal fluid would help to determine a diagnosis and may indicate a treatment plan. Regards Dr Callum Turner DVM
Add a comment to Kiri's experience
Was this experience helpful?
Zoey
German Shepherd
16 Months
0 found helpful
Mr German Shepherd puppy has cysts on both her kidneys. She is 16 months old. She was definitely having pain, drinking lots of water, urinating a lot, becoming less active and losing weight. We did not know until recently about the pain and weight loss. Ultrasound showed the cysts and enlarged kidneys. She is in the hospital now, but we wonder if she has a future in this world. We are heartbroken.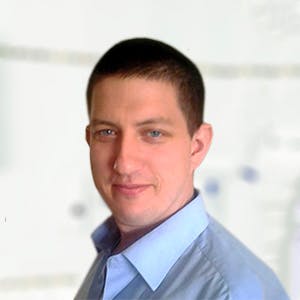 3320
Recommendations
Cysts in kidneys are case dependent; in some cases the cysts cause no clinical symptoms and in other cases leads to kidney failure. Without examining Zoey and seeing blood test results I cannot give any prognosis or treatment alternatives. The cause of kidney cysts are usually inherited, but acquired kidney cysts may be caused by environmental factors or hormonal conditions. Treatment is usually restricted to symptomatic treatment with dietary changes to a low protein diet. Regards Dr Callum Turner DVM
Add a comment to Zoey's experience
Was this experience helpful?
Hunny
12 Years
0 found helpful
There seems to be large hard lumps just below my Min Pin's ribs. I worry it is her kidneys. She is not showing tenderness, fatigue or lack of appetite. Her energy level has not decreased any more that it has been at 12 years old. The lumps are so hard they almost seem muscular but it's a wierd place. Nothing was noticed at the Vet visit a few weeks ago. Should I be concerned?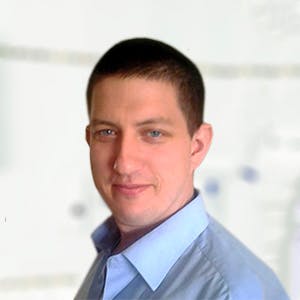 3320
Recommendations
Thank you for your question. Without examining Hunny I couldn't say which structure (if any) is enlarged. However, you should visit your Veterinarian to determine the origin of the lumps to determine if they are any threat to Hunny's health and to see if they require treatment (medical or surgical) or not. Other possible causes could be enlarged lymph nodes, lipomas or other types of tumours for example. But as I am unable to examine Hunny, I would recommend you visit your Veterinarian as soon as possible. Regards Dr Callum Turner DVM
Add a comment to Hunny's experience
Was this experience helpful?