What is Stroke?
To continue normal function, the brain requires a constant supply of blood flow. With a stroke, this constant supply is reduced or cut off, causing symptoms such as loss of balance or blindness. With the advancement in testing and diagnostics, studies are showing that strokes in our pets are occurring more than previously thought. Breeds prone to a cerebrovascular accident are brachycephalic breeds (canines with wide, flat faces), Greyhounds, Cavalier King Charles Spaniel, and Miniature Schnauzer.
Stroke in dogs is also known as a cerebrovascular accident, which means that the blood supply to the brain has suddenly been disrupted or destroyed. Stroke typically affects middle-age to geriatric dogs, but younger canines can have a cerebrovascular accident. There is no gender disposition.
Book First Walk Free!
Symptoms of Stroke in Dogs
The onset of acute neurological signs can indicate a cerebrovascular accident. The severity of the signs will depend upon the region of the brain where the abnormality occurred, and how long the brain was deprived of the vital oxygen and blood supply.
Loss of balance or falling
Circling or weaving
Loss of bladder or bowel control
Paresis (weakness of voluntary movements)
Loss of vision
Head tilt
Ataxia (inability to control movements)
Change in behavior (for example, a calm dog becomes aggressive)
Inability to recognize owner
Seizure
Sudden collapse
Types
The occurrence of a stroke is broken down into two types.
Ischemic

There is lack of blood flow to the brain
It is the most common type of stroke to affect dogs
A narrowing of the artery is called thrombosis
A clogging of the artery by material from another location is called embolism

Hemorrhagic

There is a presence of too much blood
Occurs with a broken blood vessel
Blood between the brain and skull is a subdural hemorrhage
Blood leaking within the brain in an intraparenchymal hemorrhage
It should be noted that when symptoms of a cerebrovascular accident resolve within 24 hours, it is considered a TIA (transient ischemic attack).
Causes of Stroke in Dogs
There are many predisposing conditions that your furry family member can have that may lead to a stroke. Several are listed here.
Thyroid gland abnormalities
Infection in the central nervous system
Cushing's disease (hyperadrenocorticism)
High blood pressure (hypertension)
Protein-losing nephropathy
Lungworm
Head trauma
Heart attack
Hyperlipidemia (high concentration of fats or lipids in blood)
Intravascular cancers
Abnormal development of blood vessels
Inflammation in blood vessels or arteries
Ingestion of rodent poisoning
Increased blood viscosity (thickening of blood)
Kidney, liver, or heart disease
Clogging of an artery (such as by fat, tumor, or parasites)
Congenital clogging disease
Diagnosis of Stroke in Dogs
If your dog is showing the neurological signs consistent with a cerebrovascular accident, do not delay in bringing him to the clinic. The veterinarian team will be ready to definitively diagnose the problem and do everything they can to calm your pet, and make him more comfortable. A big part of the diagnosis will be determining the underlying cause of the stroke.
The veterinarian may begin the exam with the following questions.
How long have you noticed a change in your dog's behavior?
Did the symptoms come on in an acute fashion, or gradually become more noticeable or intense with time?
Has your pet been ill recently?
Is your dog on any medication?
Is is possible that your dog could have been exposed to rodent poisoning?
The best way to determine if a stroke has taken place is by magnetic resonance imaging (MRI). Your canine companion will need to be put under general anesthetic in order to be sure of good imaging results. The MRI is the leading diagnostic tool because the veterinary specialist will be able to visualise lesions that may be present as the result of a stroke.
The veterinarian may choose to do testing before the MRI to rule out disease, or to pinpoint the cause for the stroke occurrence.
Also under anesthetic, a spinal tap could be done to rule out diseases that present similarly to a stroke
Retinal exams to check for instances like optic disc swelling, consistent with intracranial pressure
Endocrine testing to look for illnesses like diabetes
Thyroid hormone analysis
Complete blood count and serum chemistry panel
Blood pressure
Urinalysis to check urine creatinine protein ratio
Clotting studies
Radiograph (thoracic), CT scan or ultrasound (abdominal) to look for masses, lesions or neoplasia
Treatment of Stroke in Dogs
In the case of a severe stroke victim, the treatment will involve hospitalization. The veterinarian will take the best approach available in the case of a cerebrovascular accident, which will include oxygen support and intravenous therapy to reduce brain swelling. Bringing your pet back to his previous state, or as close as is possible, will be the goal. Stabilising the systems of the body is very important.
Your pet (especially if he is a large breed) may need to stay in the clinic as advised by the veterinary care team, because if the dog is not yet mobile, he will need frequent turning and possible urinary catheterization. Physical therapy could be done during the hospital stay also, to help increase mobility and keep the limbs from becoming stiff.
When the veterinarian feels that your dog is ready to leave the clinic, she will advise you about the home care.
Recovery of Stroke in Dogs
A change in diet may be in order, based on whether there are any underlying conditions. A diet sufficient in essential fatty acids and Omega 3 is thought to be beneficial to dogs who have had a stroke.
As your beloved canine companion recovers, you will need to be in communication with the veterinary care team who will want to be kept well informed on the progression of the recovery. If your dog does not seem to be getting better, or if symptoms are worsening, the veterinarian may want to pursue further testing.
If your dog is recumbent (lying down because he is unable yet to walk or move around), you will need to watch and listen for aspiration pneumonia, one of the greatest risks to dogs who have had a stroke. Signs you may see that will indicate this are coughing, difficulty swallowing, rapid breathing, or difficulty in taking a breath. If you are concerned about your pet's medical condition, do not hesitate to take him back to the clinic.
The prognosis for stroke in dogs will depend on the severity of the cerebrovascular accident. Patience, reasonable expectations, and consistent care will be necessary. Your pet may have a change in personality, and less mobility or ability to keep up his usual level of activity, but he can still have a good quality of life with your help.
Cost of Stroke in Dogs
Every dog is different, and correspondingly, each situation at the veterinarian's office is different. However, there are a few standard things that the veterinarian will charge. One of which is hospitalization for the day. During this time, the dog will be observed, and this costs $72 on average. When a stroke happens there is little to no blood carrying oxygen throughout the body and, in this case, the veterinarian may suggest using oxygen support. Oxygen support can cost between $120 and $130 per treatment. Your dog may also require intravenous therapy or fluids that will help nourish and hydrate and can cost $35 to $62. Urinary catheterization is usually required if the dog is unable to move on their own and can cost $45 on average. Your dog may require overnight observation and that can add an additional $37-$82. The veterinarian may also suggest physical therapy once released from the hospital. Physical therapists usually offer medication; laser therapy treatments, therapeutic exercise, massage, heat application, and range of motion stretching. On average you can purchase a package of 4-6 treatments for $160 to $240.
Stroke Questions and Advice from Veterinary Professionals
Bruno
German Shepard cross labrador
14 Years
4 found helpful
"Stroke is uncommon in dog's"...? I find that terribly hard to believe after reading all of these heartbreaking stories. Well here's mine, & I think I know how it's going to end but I will post later & let people know.
I have a German Shepard cross lab whom is around 14 y/o. I woke up to him panting & so I got him some water & his eyes were darting left to right but he "could" walk, he seemed ok. After he drank I called him onto my bed "which I never allow, he has his own bed just as comfy" & he leaped up onto it. After 14 or so years with your dog u know when they're upset so I laid with my head next to his & patted him slowly. The next day my dog limps into the lounge room with rapid eye movement & very shaky legs. My uncle said he was laying in the sun for an hour or so & he seemed fine just 5 minutes ago. I immediately took him to the vet. 600$ later (the exact amount I had left on my vet pay as I spent another 6-700 just a month earlier on his coat) So 600aud$ later and 3 hours I come back & the vet say's "Nystagmus" & gives me some anti nausea medicine & some steroids. The vet said her dog had the same thing & was fine after 3 weeks. Now "11 hours later" my companion is here next to my bed, can't stand on his own refuses to eat food but loves to drink (only when I hold the dish under his face). The vet says that she's not 100% sure its Nystagmus, it could be a stroke. I've looked at so many people's similar cases & I know there's a possibility for recovery but that depends on where the stroke hit in the brain & how long after intervention was administered. I also question the vet when she said "my dog had the same condition & recovered" not many cases here recover. I'm going to finish with what my aunt said to me, it's the best advice I've had yet: "Do what you feel in your heart is right, you will know what to do". It;s good advice.
So from now on I will regularly turn him & stretch & massage his muscles, toilet, water a feed him. I will serve as his companion as he would I. But I am not blind to what may need to be done, doe's he have quality of life. I dearly hope the vets don't just use me as a sponge for money at my pets expense but that's something I will never know because I will shed every dollar & sell my car if need be. I truly hope he recovers. I guess if I could ask one question, it is: What are the expected recovery results for a dog with Nystagmus that had immediate intervention & are there any fundamental ways to tell a stroke & Nystagmus apart. Also I've learnt a lot from everyone else's posts & I thank everyone for sharing it really helps to air your problems & doesn't just help you!
I've been doing some research as I'm bringing my Oliver to the vet because he has a head tilt, vomiting circling etc. I know that all these symptoms can be caused by vestibular disease due to undiagnosed inner ear infection. Nystagmus is a common symptom ,which Oliver doesn't have. It is most common in older dogs. Maybe you should check into that. Good luck!
I have a 17 year old Shepard Collie named Brandi. She has been in great shape for being her age, but the other day she woke up and could not get her back end up off the ground. This has happened before due to arthritis, so I got a towel and put it under her to assist her in walking. Went outside and came in to lay down. When I came home from work, found her laying in vomit, and was very upset. Did the towel thing to assist her outside and cleaned her up. Shortly after it was not just her back end that was not working, now she could not get her front legs to work, and with the assistance of a towel was trying to walk straight but going in circles. I thought that this was the end for my best friend, but she has been resting, ate a little bit of chicken and is drinking water when I put the bowl under her head. Not sure what we are going to do, but she doesn't seem to be in pain, so right now I am waiting it out and hoping she will recover.
Debbie
Thank you for sharing your experience. Our 14yo black lab woke up this morning, and couldn't walk. He crawled from our bedroom to the kitchen on his belly. I tried to help with a thing i bought from Orvis, a lift assistant, but to no avail. Now, 4 hrs later he can get yp and walk. Took him out to go to the bathroom; did both numbers, and came back in. He has been sleeping a lot lately, which is normal for being that old. We have a vet coming to put him to sleep, but will cancel now that he is able to walk again. I'm wondering---is this a type of recovery?
Dear Bruno's Owner...thank you for your post. We have a 14yo golden retriever who is experiencing what we believe is his third stroke in 16 months, but today's episode seems to be taking a toll on him as he has no use of his four limbs this time. The vet diagnosed his first stroke in July 2017. I do not like to self diagnose, but based on his diagnosis last year, and his symptoms being the same, we believe it is another stroke going on now. Yes, we are heartbroken, but staying hopeful that he recovers once again. With a 14yo, we have to ask ourselves do we invest in all the tests, ct, mri, etc.? We're praying he recovers. Our last golden had cancer at less than 8yo and after $1,200 in expenses we had to put him down. My concern during this time is the pottying routine since he cannot stand up at all. Thank you for sharing your story...we love our fur friends.
Add a comment to Bruno's experience
Was this experience helpful?
Sadie
Japanese Chin
17 Years
0 found helpful
Sadie fell asleep at night around 9:30pm. She woke up at 11:30 barking. She has never barked at night. We rushed to see what was the issue and found her in her bed with her tongue hanging out of her mouth (tongue appeared to be swollen) and foamy saliva everywhere. We picked her up and realized that she had soiled herself. She continued to bark and whimper. Her breathing was labored and she had rhythmic twitches. Her back legs would not hold her weight even though she insisted on trying to walk.
Her attempts to get up and walk lasted well over an hour. She did accept water several times. Within two hours of restlessness she finally started to calm down and began to rest on my lap. She did rest in the early morning hours. Upon rising, she has refused to eat or drink. However, her paralysis in the back legs has gone away and she is able to walk again.
We are bringing her to the vet this morning for an evaluation.
Add a comment to Sadie's experience
Was this experience helpful?
Ranger
Labrador Retriever
14 Years
0 found helpful
I hope nobody reading this EVER has to go through this with their pet.
Our boy was nearly 15. For a medium-sized dog that's pretty good. His eyesight was going a bit but he was still fairly active. His health steadily began to decline, however, when we started having renovations done to increase the size of the family room and add on a decking to the back patio. Suddenly there were all strange noises and lots of people, and he'd never exactly liked strangers to begin with. His back legs started to play up and his age really began to take a toll on him, but it was the night day of my 24th birthday when everything changed.
We came home from dinner at a restaurant and Ranger walked inside the laundry cupboard and gotten stuck, so Dad had to guide him out.
My parents got up at about 11pm the night before "on a whim" and he wanted to be taken out. Dad took him out and when he brought him back in, he said that Ranger pretty much collapsed onto his blankets. His breathing could only be described as a "death rattle" - it was hoarse and rattled on every outwards breath. His eyes were open but he was unresponsive (although my sister swears that, when she stopped by in the morning to say goodbye to him, she put her hand by his nose and she was wearing perfume and his nose twitched). Dad sat up with him all night and all morning, and phoned our vet in the morning, after which he woke me up and asked if I wanted to say goodbye to Ranger.
I could hear the horrible breathing halfway down the passage, as I half-ran out to him.
I had wanted to stay with him when his time came but looking at him I knew that I couldn't. Don't judge me, please. Besides, Dad was with him, and it was fitting because Ranger had been like Dad's shadow all these years. He rubbed Ranger's ears just like Ranger liked as the vet shaved off a bit of fur on Ranger's right thigh. I kept that fur, by the way. The vet then administered the injection, whose liquid was bright green for some reason.
Dad says that, about 30 seconds into that, Ranger's breathing returned to normal, and everything was really peaceful as his heart gently stopped beating. Had we known how peaceful it would be then Dad would have suggested to me that I stay. The vet waited for a few minutes, checked Ranger's heart, and then it was all over.
When our vet had arrived he had shone a light in Ranger's eyes, and said: "Poor old boy, you've had a stroke. I don't think that there's much else we can do." So, he knew almost immediately (he was SO good about it, by the way, he knew how we felt, he owned a 16 German Shepherd at the time and he knew how hard this sort of thing was, of course). Dad called what Ranger was in a coma, although the vet said that he was brain-dead. Dad also maintains that Ranger died the night BEFORE my birthday, as his brain had died but his heart and body just needed to catch up. I maintain that Ranger wanted to make sure that we remembered which day it was on (September 17th, a Wednesday). Dad said that something broke inside of Ranger. He still blames himself for having those renovations done which sped-up Ranger's decline or so he believes.
Either way, this was what happened, and strokes in old dogs, although apparently reasonably common, are still one of the most heart-wrenching things to watch your pet go through...
Add a comment to Ranger's experience
Was this experience helpful?
Fat Dog
Bassett/Blood hound mix
12 Years
0 found helpful
I have been dreading every day knowing her age is taking a toll. She hardly does anything but lay around, but when we go outside she acts like a puppy. However w her age then her breed. Arthritis is really keeping her down and she has difficulty getting up and down from bed and stairs. I watch her every time so she will be ok. However tonight I am sitting here watching TV as she lays asleep so I thought. Next thing I know she falls to the floor running scared and urinating all the way to me as she falls repeaditly. She collapsed at my feet then I get her aware and she is in a confused state and daze with her head swaying side to side then as it fades she starts panting uncontrollably. She is still acting odd but seems to be maintaining her composure. I know it's a stroke and she has had a few. You just know after seeing both parents and then yourself that has gone through it. My problem is. When is it enough? When do you make that final decision. I'm disabled and can not afford an outrageous vet bill as I am still waiting to receive my disability. I am completely heart broke over this. I look at her and still see her as a puppy. But with her issues that she tries to not show plus her extreme anxiety I'm just torn. I seen my poodle die of old age when I was 13 and she was 14 and it was not a pleasant thing to see. I had her since I was born she was my best friend. I have had tons of dogs since. Have had them put to rest but none were like this one. They were all truly sick and I just knew it was best. She don't look sick at all and still I feel bad keeping her around knowing she is in pain.
Add a comment to Fat Dog's experience
Was this experience helpful?
Tootsie
Pekingnese
13 Years
0 found helpful
My 13 year old Pekingnese just had an episode of whimpering, scratching her left ear and trying to rub her left side of her head into the bed. She jumped off and on the bed all while whimpering and severely tilting her head to one side. I initially thought something was wrong with her ear and tried to scratch it for her but she's being aggressive. (She normally is) I tried to rub her back but she wasn't having it. It's like her hips go out at times as well....It lasted a good 5 minutes.
She has now taken herself under the bed and has calmed down...
I'm worried about her.. she's an old girl...
Add a comment to Tootsie's experience
Was this experience helpful?
Myles
lab
14 Years
0 found helpful
Has Symptoms
Could not walk earlier in the day
When we got up this morning, our 14 year old Black Lab could not walk; he crawled on the floor from the bedroom to the kitchen. I tried to lift him with an assist that I purchased from Orvis; but to no avail. Now, 4 hours later, he can get up and walk (a little shakey), but can get around. Went out to go to the bathroom, and didn't collapse. We initially scheduled a home hospice to come later to put him down, but are now re-considering.
Add a comment to Myles's experience
Was this experience helpful?
Daisy Duke
Pointer
12 Years
0 found helpful
Our Daisy Duke had a stroke the other night around 7pm. I was trying to get her up to get a treat, which normally she wouldn't miss for anything!! I noticed she was a little wet once I was able to get her up. Once up she walked like she was drunk. A few minutes later her eyes started getting milky and crossed as well as going up in her head. We laid her down to rest and gave her a turmeric pill....she ended up wanting to get up and she went and drank a ton of water...she was able to eat treats slowly. She ended up soiling her bed soon after that. Around 4am Sunday we got up to take her outside and she seemed fine, her walking was improving and her eyes were getting better....by that afternoon she was totally back to normal with extra energy! Is there anything we need to give her to ensure this doesn't happen again. Or is this doors opening to something else happening. I would normally take her in but I just had a dog get hit by a truck and I need to pay that bill off....I know that sounds horrible but as a single mother I have no other choice..please no comments I feel bad enough as it is..TIA What ever advice i can get I appreciate it!!
Add a comment to Daisy Duke's experience
Was this experience helpful?
Gunter
Yorkshire Terrier
4 Years
0 found helpful
My dog almost once a month gets left sided paralysis. Most of the time you can tell he gets scared but other times he growls at me. When these events happen, he usually wants me to hold him, but sometimes if I try to remove him from my lap or arms, he growls like he is scared for me to let him go. These episodes usually last about 30-seconds to a minute and then everything goes back to normal.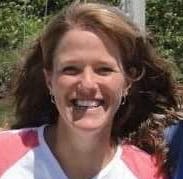 1610
Recommendations
I'm not sure why Gunter is having these episodes without being able to examine him, but there may be something going on that would benefit from treatment. It would be a good idea to have him examined by a veterinarian, as they can assess his nerve and muscle function and see what might be happening with him. It would be a good idea as well to video the episodes when they happen, as they may not happen when he is being looked at.
Add a comment to Gunter's experience
Was this experience helpful?
Azul
3 Years
-1 found helpful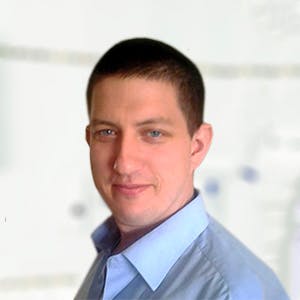 3320
Recommendations
There are a few reasons why Azul is suffering from urinary incontinence; normally in a dog Azul's age we would suspect a urinary tract infection which may be easily diagnosed and treated by your Veterinarian. Other causes of urinary incontinence are trauma, spine lesion, brain lesion, obesity or cancer. Your Veterinarian would be able to examine Azul to determine the cause of the incontinence and can prescribe treatment. Regards Dr Callum Turner DVM
I have a 3 year old female German shepherd named Sadie. About two weeks ago she started having weird signs like she could no longer catch food when we threw her something or she couldnt jump. One night we heard a very loud bang in our kitchen. We thing she fell that night. She also fell out of our SUV trying to jump in the back. She had what we are pretty sure were seizures they lasted about 30 seconds. We brought her to the vet and they drew her blood and everything came back normal. They also put her on phenobarbital twice a day. Its been about a week since the vet appointment and Sadie is getting much worse. She can't walk or even just stand on any hard surface. She has a very hard time eating. Its kind of like when she tries to eat she can't balance or hold herslef up, and it looks like she can't see the food. She also has something wrong with her right front paw. She will be walking or eating the the paw will extend and she's not able to bend it for a few seconds. If she is put into any situation she is uncomfortable with she turns on her back and squrms until she is back on carpet or grass. she has another appointment at the university of Illinois urbanna Illinois for a head scan and evaluation. Please help we dont know what to do and everyday she gets worse!!
Sevenminpins, you can't go to your routine dr without paying before even talking to the dr, with or without insurance. The vet is a dr, for animals. They discount prices of services heavily. Average out of pocket X-ray at a dr would be over 500$ (if you're lucky it's that cheap) average X-ray at a vet clinic maybe 200$. It's always a money issue when people don't have money. The vet can only work within you're budget as well. It is still a business just like you're drs office is. If you want a free clinic, go to the humane society clinics.
seems to me this entire page is only about the cost not the help or advice people are looking for when someone is out of work there is no money for a vet and most vets wont even let u in the door without money nowadays its all about money in most cases not about our furry loved ones
You know the vets is care about the money than animals even we could not afford that. What do they care about ur animals...? Nothing all they care about the money first before animals. Sadly.. We low income how where do we get the money huh? No payment plan or anything that nothing helps us. Let our dogs dying cuz u can not help us unless the money first.. How cruel is that. Heartless!!! That made me mad.
I was diagnosed of Chronic Obstructive Pulmonary Disease (COPD) in 2012 at the age of 63. I had been a heavy smoker, my symptoms started out with dry cough and shortness of breath, i ended up in the hospital, on a ventilator. I should have known it was coming, but like most smokers, thought it would never happen to me. My COPD got significantly worse and unbearable because of my difficulty catching breath. Last year, i started on a natural COPD Herbal therapy from NewLife Herbal Clinic, i read a lot of positive reviews from patients who used the treatment and i immediately started on it. I had great relief with this herbal treatment. I breath very much better now, no case of shortness of breath or chest tightness since treatment. Visit NewLife Herbal Clinic website ww w. newlifeherbalclinic. com. This COPD treatment is a miracle!!
Add a comment to Azul's experience
Was this experience helpful?
Nico
Chiwawaha
2 1/2
0 found helpful
Has Symptoms
Head tilt,circling,going into seizu
My dog had a seizure then while I was at work I think he had a stroke he has all the symptoms he probable stayed in a seizure like state for 2 hours by the look of the situation. I took him to emergency vet they gave him a shot and calmed him, now every time he lays to his right he starts to go into a seizure he had been digging at that ear for a while could this be an infection or something much worse?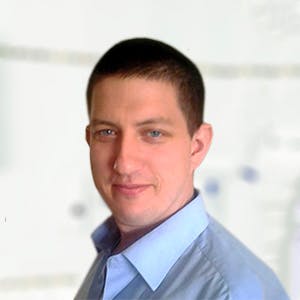 3320
Recommendations
There are a few possible causes for these symptoms which include infections, parasites, head trauma, hydrocephalus (causes seizures due to increased pressure), poisoning among other causes. If Nico is paying extra special attention to one area, you should get a cone to prevent him damaging his ear and visit your Veterinarian to check him over. Regards Dr Callum Turner DVM
Add a comment to Nico's experience
Was this experience helpful?
Bubbles
Maltipoo
16 Years
0 found helpful
Hi I had a 16 year old maltese poodle. Yesterday morning Bubbles was fine with no problems. Around 10 am she was lying in her bed and suddelyher neck went stiff facing her rear and she went paralytic.. she couldnt move anything. Ten minutes later she stood up but was a little off balance and didnt respond to me at all. 20 minutes after that she was perfectly fine without problems yet the vet I took her to decided to euthanize her.i was reading through everyones post and my mind is tearing me appart, was this the right decision I made and what happened to her?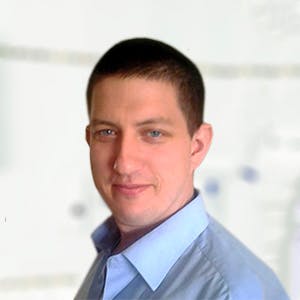 3320
Recommendations
The symptoms you describe cover a variety of problems but most likely as attributable to something neurological like a stroke, tumour, seizure or similar problem. I understand you concern and stress at the loss of Bubbles and you need for answers; but your Veterinarian may have made the recommendation to euthanise based on their findings during a physical examination coupled with your description. I cannot speak for your Veterinarian for their rationale, but at 16 there may have been other symptoms which lead your Veterinarian to make that decision. Regards Dr Callum Turner DVM
Add a comment to Bubbles's experience
Was this experience helpful?
Daisy
Boxer
9 Years
0 found helpful
My 9 year old white boxer had a stroke about a month ago, or so I was told by a veterinarian. She is healthy as a horse but is very unbalanced and constantly leans to the right. She is so unstable that sometimes she runs in to things and in worst cases falls over. To top it off she was born deaf, so to paint a picture my 80lb deaf boxer has become a ping pong barreling around the house... I try to supervise as much as possible but there are times when she just goes stumbling. Any advice or tips on how to help my poor pooch by changing her diet or by somehow trying to counteract the imbalance?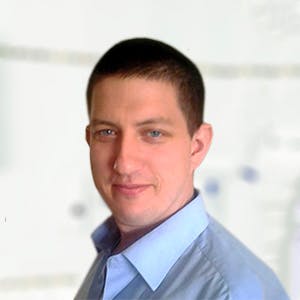 3320
Recommendations
It sound like Daisy is a poor pooch indeed; cases of stroke are uncommon but do occur in dogs. Usually blood thinning medication is prescribed to try to get blood around the clot but in cases where treatment was delayed there isn't any treatment to reverse the symptoms as the damage is usually permanent due to lack of blood supply to that part of the brain. All I can suggest is to make your home more friendly towards Daisy's new condition and to continue to show her all the love that you can. Regards Dr Callum Turner DVM
Add a comment to Daisy's experience
Was this experience helpful?
Harley
Weimaraner
around 10
1 found helpful
Will my dog die if she has a stroke and is not brought to the doctor soon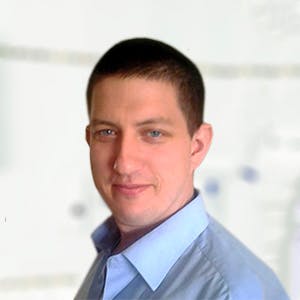 3320
Recommendations
If Harley had a stroke, it would depend on the location of the clot and the areas of the brain affected if there would be a risk to his health or life in general; during post mortems in humans, examination of the brain can indicate numerous strokes, none of which caused any problems and other occasions the one stroke is enough. However, I think that Harley may have vestibular disease which is less serious in general and in some cases resolves on its own. Please click on the link below to read more. Regards Dr Callum Turner DVM
https://www.vetary.com/dog/condition/disorientation
Add a comment to Harley's experience
Was this experience helpful?
mitsy
Pekingese
17 Years
0 found helpful
Has Symptoms
loss of bladder control. whimpering and crying.
We took our 17 year old pekangese mix to the vet today and he said she had a stroke. No testing was done he just suggested we put her to sleep. He also said she is blind and she is not. We brought her home on pain meds. Is it possible to diagnose stroke in 3 minutes.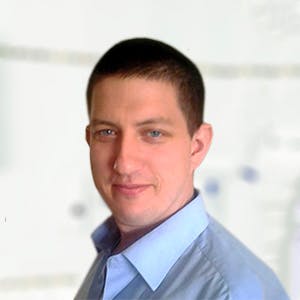 3320
Recommendations
Without a MRI machine, diagnosis of a stroke is a diagnosis of exclusion where you test for everything else that may be causing those symptoms before declaring a stroke. However, in some cases a stroke is more obvious due to paralysis, uneven muscle tone etc… I cannot comment on your Veterinarian's decision to call stroke as the diagnosis, there may have been something he saw which brought him to that diagnosis. Other causes of the symptoms you listed (loss of bladder control, whimpering and crying) are back pain, trauma or intervertebral disk disease, nerve inflammation or urinary infection. If you have concerns, you could get a second opinion from another veterinarian (one who can examine him). Regards Dr Callum Turner DVM
Thank you so much for your prompt response
Add a comment to mitsy's experience
Was this experience helpful?
Sky
Mixed
16 Years
0 found helpful
Has Symptoms
Paralysis and blindness in right side
My dog had a seizure and the next day had paralysis in back leg. I was told it was paralysis and no mri was suggested. A month later, the vet said the dog had Adela in that leg that was never diagnosed. Did this cause the paralysis?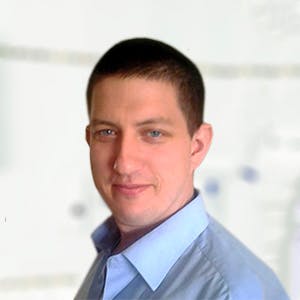 3320
Recommendations
There are many causes of hind limb paralysis in dogs, especially as they age; the paralysis may have been caused by the seizure, stroke, spinal lesions, nerve degeneration, trauma, tumours or musculoskeletal problems. Without examining Sky I cannot say what the actual cause of the paralysis is; reflex tests and x-rays may help in ruling out some diagnoses. Regards Dr Callum Turner DVM
Add a comment to Sky's experience
Was this experience helpful?
Bramble
Border Collie
8 Years
0 found helpful
Hello.
We took our dog (8 year old border collie) for a walk on Sunday and after about half hour or running she ran round in couple of circles her head was tilting and eyes were darting. After half hour of sitting down with her and having a drink she was perfectly fine. She has been eating and drinking perfectly normal and personality is the same. Two other times this week on a walk she had a 10 second head tilting and eye darting. Again back to normal after. Took her to the vet today and said she was suffering from strokes. She didn't do no scan just went off what symptoms we told her. But her behaviour is perfectly normal and so is everything else. The vet has gave her tablets to help air flow to the brain and said she could have another in an hour or even years. I now feel like we will be living on edge with her. But read some comments and sounds like dogs normally recover from strokes. Do you think we should get a second opinion?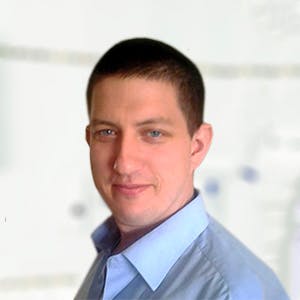 3320
Recommendations
Head tilt and nystagmus (darting eye movements) may be attributable to stroke, but more commonly these symptoms are caused by vestibular disease. Without examining Bramble I cannot say for sure what the cause is; a CT scan would confirm or rule out a stroke but a diagnosis is usually based on the symptoms presented. I second opinion wouldn't hurt and the more input the better; with vestibular disorders, the symptoms may be constant or intermittent a second opinion may help to shed light on this. Regards Dr Callum Turner DVM
www.vetary.com/dog/condition/vestibular-disease
http://veterinarymedicine.dvm360.com/vestibular-syndrome-whats-causing-head-tilt-and-other-neurologic-signs
Add a comment to Bramble's experience
Was this experience helpful?
max
Pekingese
10 Months
1 found helpful
Has Symptoms
stiff nek, couldnt eat, couldnt drink,
Good day... I would really like to know what are the chances of a pikanise pup 10 monthes old really recovering from a stroke? Will he be the same or have more strokes and complications?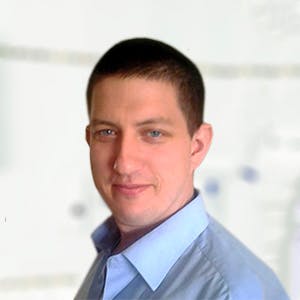 3320
Recommendations
Firstly have a diagnosis of stroke confirmed by your Veterinarian (stroke is rare in puppies) as some toxins or trauma may resemble symptoms of stroke. The recurrence would be dependent on the underlying cause of the stroke and recovery would be dependent on the location of the stroke and the amount of time blood flow was restricted to the part of the brain. It would be best to speak with your Veterinarian and (if it is a stroke) have medication prescribed to thin the blood and treat any underlying condition. Regards Dr Callum Turner DVM
Add a comment to max's experience
Was this experience helpful?
Vivo
Schipperke
10 Years
0 found helpful
Has Symptoms
I have to help and carry him to go do his business
Doesn't want to try to walk
Stares to same point all the time
Difficulty eating and drinking
Right side seems to have partial paralysis
Head tilted to the up and right side
He started walking desperate leaning to the bed to my husband and mine side to make us aware something was going on, next am I saw all the symptoms of stroke but he was still walking a little very bad and falling with no balance and leaning to the wall, took him to vet yesterday in the pm they check his ears and all seems ok with no infections, I believe he had a stroke cause by anemia cause he is anemic since last year august and we give him daily denamarin and pet tinic to help him and he was happy old so this was just from nowhere, they sent him Prednisone and to keep the pet tinic and denamarin, but today he seems to be worst just laying down in the bed looking at me with those really open eyes with some white part, and he tries to get up with no luck only when he needs to use the bathroom I made him eat and drink during the day but he didn't see o really want until I forced him a little, I just want to know if he can get better at least to the point of walk and move a little more? I do t care if its running he is old and I would take care of him. Ur want for him to be able to get up or lay down when he wants not when I do it for him :-( and if I need to tell the vet to give him anything else to help that maybe they didn't send? Going to call vet and try to go in again with him tomorrow pm if he continues to be like this, the vet didn't see this bad cause when he was there he walked around a little just with head tilt once we were out in reception area he start having another episode with the legs cramping or something like that and they get tense and he can't move them and can't walk, I just don't know wha to do to help him, and I was told he was not in pain but he looks like he is so is he and is it a lot or not?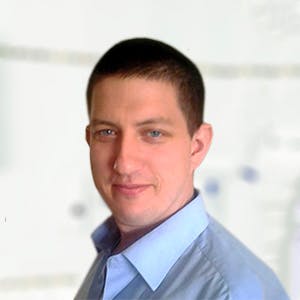 3320
Recommendations
In a dog which is already receiving liver support supplements (Denamarin), I would recommend taking a blood test to see the level of liver function to see if there is a condition like hepatic encephalopathy as well as monitoring blood cell counts. In aging dogs conditions like strokes, neurological inflammation, liver disease, kidney disease, head trauma, tumours, poisoning and other causes may lead to the symptoms you have described. If a stroke has occurred, blood thinning medication usually helps; but this would be at your Veterinarian's discretion depending on the results of their physical examination. As I previously mentioned, I would recommend a blood test as an initial starting point in the diagnostic process. Regards Dr Callum Turner DVM
Add a comment to Vivo's experience
Was this experience helpful?
Nino
Chihuahua
14 Years
0 found helpful
Hello, I have a 14 year old Chihuahua and for the last week he's been having these episodes where he falls to the floor yelping like he is in serious pain and then once he gets up his head is tilted and he can't seem to walk straight. We brought him to the doctor last week and he prescribed pain medication. Within the last couple of days the episodes which I am thinking might be strokes are more frequent and now up to 2-4 times a day and one of the times he lost control of his bladder. He hasn't been himself and seems to be very uncomfortable, with no energy and doesn't want to be around anyone. He is still eating but going outside to use the bathroom is a struggle - it almost seems like he is afraid to. We called the doctor again today and they prescribed something stronger. He does have heart disease and on 3 other medications. Is there anything I can do that will help him or anything I should avoid? Any advice is very much appreciated. Thank you...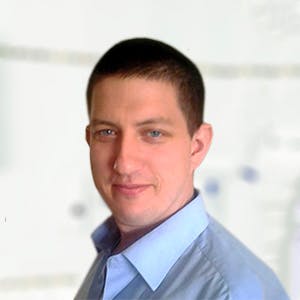 3320
Recommendations
There are a few conditions which may present with the symptoms you are describing including neurological conditions, head trauma, tumours, poisoning, spinal problems or stroke (although stroke is unlikely). Spinal problems may be intermittent and would explain pain, falling and voiding of bladder and may vary in severity depending on the problem. Older dogs are more prone to problems than younger dogs; a thorough examination, blood tests and x-rays may be required to assist in the diagnosis. Regards Dr Callum Turner DVM
Add a comment to Nino's experience
Was this experience helpful?
Minnie
Pug Chihuahua mix
1 yr 2 month
0 found helpful
Has Symptoms
not walking well, very stiff,
Hi i just need a second opionion. I went to vet to have my dog checked out but they say she is brain dead. But she know what she is doing. She tries to repond back when i talk to her. She tries hee hardest to walk but she cant. My baby is a fighter and i dont wanna give up on her. She is one tuff lilttle pug.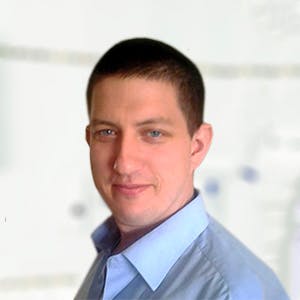 3320
Recommendations
There are a few possible causes for the symptoms that Minnie is presenting with including head trauma, congenital problems, liver disease, kidney disease, poisoning, stroke among other problems; if she is trying to walk and is responsive, she wouldn't be brain dead but that doesn't necessarily mean that the prognosis is good. I would strongly recommend visiting another Veterinarian for an examination to determine the cause of Minnie's symptoms and if there is an appropriate treatment or medical plan available. Regards Dr Callum Turner DVM
Add a comment to Minnie's experience
Was this experience helpful?
Levi
Australian Shepherd
5 Years
0 found helpful
Our 5 y/o male dog Levi was attacked after going to the vet for is injuries Levi had to have surgery. All went well until the following day when Levi developed nystagmus and the vet fears Levi had a stroke. My question is what are Levi's chances of making a full recovery?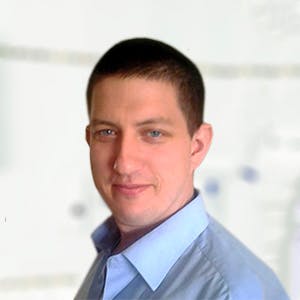 3320
Recommendations
This is a difficult question to answer as the nystagmus may be caused by stroke, inflammation, bleed on the brain, vestibular problems etc… The time from the symptom to treatment and the type of treatment will all change the outcome. I do not have any statistics to share with you regarding recovery rates in this case. Regards Dr Callum Turner DVM
Add a comment to Levi's experience
Was this experience helpful?
Holly
West Highland White Terrier
16 Years
0 found helpful
Has Symptoms
multiple narrowed inter-vertebral disc spaces
Hi, when I brought my dog home today from her boarding facility. Her hind end was contorted to the left and she could not walk straight. Honestly, she looked like a dressage horse performing a 'side pass'. She loses balance and falls down. Her left side is stiff and bulging and her left leg is weak. The vet said she wasn't all "there" in the head too. She theorizes that she may have had a stroke. Without an MRI its not possible to have a definite diagnosis. She is old. almost 16 1/2 years old. Otherwise, she still tries to move around the house and barks at us to give her treats. She is eating and drinking fine. The vet confirmed that she is not in pain. I don't think she wants to give up just yet. They put her on prednisone. However, I am worried since we don't know when she had the stroke, she wasn't given the proper care. Is there any bright outcome for her in terms of recovery? I have added the Vet's assessment. I've had her since I was 9 and she is my best friend, even at this age she still tries to chase squirrels. Please give me your opinion.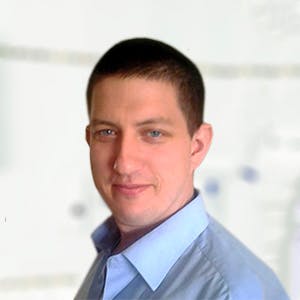 3320
Recommendations
If Holly isn't in pain or distress, she would be fine with good nursing care. If she had a stroke, it would be difficult to to determine a prognosis especially as we are unaware of the timeline of events. Other treatments like blood thinning and fluids would have been useful immediately after the stroke, but as time moves on the chances of a bright recovery decrease. Regards Dr Callum Turner DVM
Add a comment to Holly's experience
Was this experience helpful?
Jojo
Mixed
9 Years
0 found helpful
Has Symptoms
would fall over and not move
kept looking back and forth
So, my dog was acting weird awhile back and I don't know why. He couldn't walk. Then after a bit he was able to but became very nervous. And he would look and something then look at this painting on the wall. He would go back and forth. Then when I put my hand and waved it over his face it seemed like he couldn't see. His eyes seemed a bit clouded. Then after about half an hour to an hour he was ok. Also, a few months ago he lost his balance and fell on the floor and wouldn't move. Then a few minutes later he got back up and was fine. Do you think he had a stroke? Or was it something else?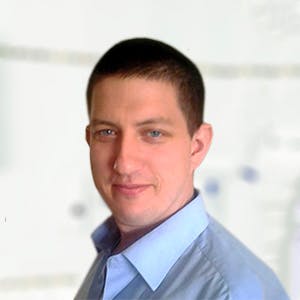 3320
Recommendations
It is possible that Jojo has had a stroke, severe head trauma, brain inflammation, cancer, infections, parasites or poisoning. It would be best to visit your Veterinarian for a neurological examination which would be able to tell you a lot about what is happening in Jojo's head. Also, kidney disease and liver disease can also cause neurological symptoms so a full blood test may be useful. Regards Dr Callum Turner DVM
Add a comment to Jojo's experience
Was this experience helpful?
donnie
pitbull
5 Years
0 found helpful
Looks like my dog Donnie had a stroke. 4 days ago I woke up to my dog crying and barely able to move. I immediately took him to his vet and he initially though he most likely has a spinal disk desiese. He countinued to give him a bunch of meds such as steroids, antiinflamatory drugs etc .. basically Donnie lost use of his back legs, tail and back side of his body. An MRI wa suggested so I drove him to a vet hospital where they performed the MRI and diagnosed him with having a stroke. They said that it also may be inflammatory desiese but that's very unlikely. In the 4 days that he was on all the meds he made progress and is actually able to move his tail a bit and is able to stand on his own for about a second for two. He also is getting use of his right leg back a little but but not so much of his left leg. The hospital surgeons suggested to keep him there for a week in order to countinue to administer the meds and to do physical therapy and rehab. They said prognosis is generally good to him getting back to normal. So 7000 usd later I would like to get a second opinion if his prognosis looks good to getting back to normal or is he going to have permenent damage where he is unable to move his back legs. He is 5 year old pitbull who had absolutely no health issues before this and was in excellent shape.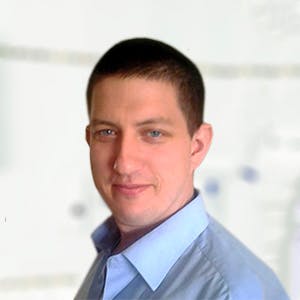 3320
Recommendations
Strokes in dogs can be quite distressing and unpredictable as the severity and the prognosis of the stroke would be linked to the part of the brain affected, the time frame and the response to treatment. With many variables you can see that it is not an easy question to answer like a broken fan belt in a car; if the Surgeons at the Veterinary Hospital are positive, I would take it as a positive sign as they are generally negative about everything so they do not give owners false hope. Without examining Donnie and seeing his progress, I really cannot comment about his recovery. Regards Dr Callum Turner DVM
Add a comment to donnie's experience
Was this experience helpful?
Baby
pitbull
9yrs
0 found helpful
My dog got a stroke and I took her to the vet. They told me she has an infection in her right ear and that the stroke affected her right side so she drools and can't keep her balance. They prescribed her some prednisone 20mg, cholodin tablets and of course some entederm for her ear infection. My question to you is what are the chances of my female dog getting a stroke in the near future? She eats fine and drink's plenty of water. She's still active. I had to switch from hard food to soft because it would just fall out of her right side where I suppose the stroke affected her.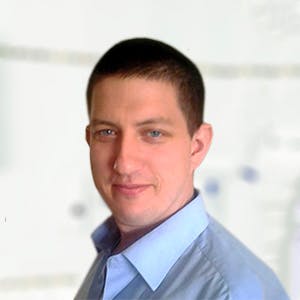 3320
Recommendations
Strokes in dogs are rare, usually when an older dog is displaying symptoms of a stroke it may be due to vestibular disease; however, if there are other symptoms like inability to chew properly and weakness on one side of the body, then stroke is likely. If the cause is a stroke, the underlying cause of the stroke must be determined and managed to reduce the severity of the symptoms and to reduce the recurrence of another stroke. You would need to speak with your Veterinarian about management of symptoms and blood thinning medication. Regards Dr Callum Turner DVM
Add a comment to Baby's experience
Was this experience helpful?
Jack
chihuahua mix
Around 10
0 found helpful
Has Symptoms
Walking in a circle, lathargic, hard time breathin
Could it be stroke? My poor Jack has been acting very strange in the last 24 hours. I first noticed it when we woke me up out of sleep (he sleeps with me) - he kept getting up, laying down, immediately getting up again (struggling each time) and then lay back down again. It was like he couldn't get comfortable or was confused of what was happening. I chalked it up to an upset stomach or something along those lines since he's had tummy troubles in the past. This morning he seemed slightly better but I noticed he wouldn't eat and was extremely clingy with me. If you knew Jack, he's more like a cat - very independent and isn't the "snuggliest". So for him to be so clingy, is out of character. Again I didn't want to panic so I left for the day to run errands. When I cam home a few hours later, he was walking strange and unbalanced. He then looked very confused and would stare at the wall or nothing. I also found vomit on the floor and he still hadn't touched his food. It's now nighttime and I'm worried that he's had a stroke. The unbalanced walking, confusion, no eating, vomit, random spasms or twitches in his head or neck, and lag in eye reflex has me worried. I can tell something is up but I don't know what. I don't want to be the overreacting mom. Should I take him to the vet? If he truly had a stroke and doesn't get checked in the first 24 hours, could he get worse or his recovery be worse? I'm so concerned that I didn't take him in fast enough. He's my therapy dog and I would be beyond devastated if it was my fault that I didn't take him to the vet in time causing him to be worse off. Help!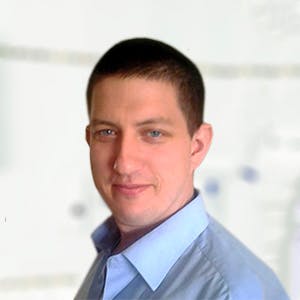 3320
Recommendations
There are a few possible causes for the symptoms you are describing and they are all serious and include: stroke, poisoning, kidney failure, hepatic encephalopathy, head trauma and a few other conditions. I would take him to your Veterinarian or Emergency Veterinarian immediately as some of these can be reversed or managed if action is taken promptly. Until you visit a Veterinarian make sure that Jack is hydrated; use a syringe if you need to. Regards Dr Callum Turner DVM
Add a comment to Jack's experience
Was this experience helpful?
Sucky
Labrador Retriever
3
0 found helpful
I think my dog has strokee because his mouth keeps vibrating and his tongue withdrew. It also have difficulty eating as it cant open its mouth. Is this a sign of a stroke? It happened after we visit the vet medafter it was given antibiotics and vitamins. The dog still looks healthy and activr but his mouth never stops moving up and down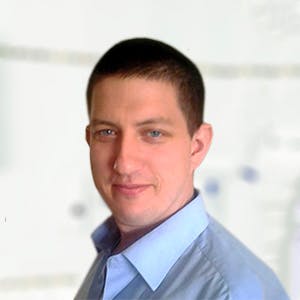 3320
Recommendations
A vibrating jaw and a withdrawn tongue may be due to a dental problem or some mass underneath the tongue; have a check under the tongue and around the teeth to see if you notice anything unusual. Nerve damage, foreign bodies (like splinters) or other problems may cause these symptoms. I would return to your Veterinarian for an examination if you don't see any improvement. Regards Dr Callum Turner DVM
I gave my German a Shepard sentinel without knowing if she has heartworms. Her heart rate is fast and is not herself. I did bring her in to the animal hospital. The pill belonged to our other dog. What is expected?
Add a comment to Sucky's experience
Was this experience helpful?
Zuni
Schnauzer/Chihuahua
5.5
0 found helpful
I have a 5yr old schnauzer-chihuahua . She has had some blindness for few months but still totally normal. A few weeks ago she did this 24 hours where she was totally lethargic, but still eating, drinking and potty. Late yesterday she started doing same thing except NOW she can walk, Front legs are limp more so on one side, head droopy, and tilted more to one side, She only took a treat if I hand fed her and is drooling. She NEVER drools. And was a lot. I have her resting on her bed. She will go potty if we carry her out and in. Vet in AM Just don't know what to do tonight. And limited. Negative limited funds. Husband in middle of chemo for cancer. I work at school and off for summer no checks!!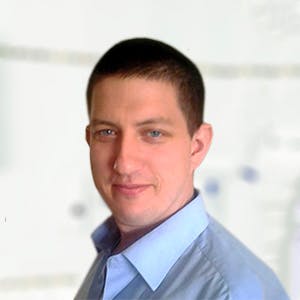 3320
Recommendations
There are a few possible causes for these symptoms including stroke, head trauma, liver disease (hepatic encephalopathy), poisoning among other causes. For the meantime before you visit your Veterinarian (and you should regardless of cost); ensure that Zuni remains hydrated and is comfortable, there is no 'at home' treatment to improve her condition and I cannot recommend anything else as I haven't examined her. Regards Dr Callum Turner DVM
Add a comment to Zuni's experience
Was this experience helpful?
Roe Roe
older (unknown I rescued hi...
1 found helpful
What is the best thing that I an do at home for my dog following a stroke.....I am out of work and have no income due to illness myself and have no credit. I have been giving him a 3 ml syringe of water an hour for hydration and he did eat a half of a piece of bacon this morning. The stroke occurred yesterday at about 5:30 central time.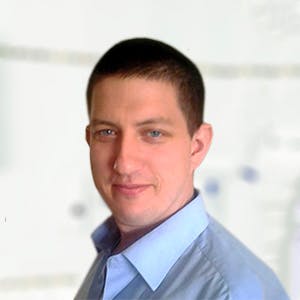 3320
Recommendations
I sympathise with your financial situation, but a visit to your Veterinarian is a must. If a stroke has occurred, a full physical examination needs to be carried out to determine the cause of the stroke injury and the extent of the condition. It is possible that Roe Roe may require hospitalisation for oxygen therapy, intravenous fluids and observation. Time is an important element in reaching a favourable outcome. For Roe Roe's health I repeat that you should visit your Veterinarian. Regards Dr Callum Turner DVM
I have been where you are my maltese just had a stroke and I am very low on cash as I just moved and have zero money left over. My only child, my maltese, I found him in a pool of pee with no use of his front legs, head tilt, (already blind as he is 19 yrs old) I know this is a stroke. I know if I take him to the vet its $120. just to walk in the door, plus blood work, mri, oxigen, massage therapy, anti-inflammatory therapy, Prednisone, etc etc!! I do not have the money. So, I called a local animal shelter that I know has a vet in house, they are a lot cheaper, in addition, I know they sometimes will help for free just to save the animal. I took my baby there this morning and it was only $55 total for exam, an injection for b12, an injection for anti-inflammatory, and I forget what else at this moment. I know my Angel needs IV Fluids, massage therapy, mri, oxigen, massage therapy, anti-inflammatory therapy, Prednisone, etc but, I dont have the money so I did something to help for now. Please call around!! go online, look for organizations that will help you for now and try to sell something!! borrow. I used to get mad also because I thought, vets just want their money but, now I dont think that way any more. I realize vets pay a lot of money to go to school, they have alot of debt they must pay back, they are struggling just like we are believe it or not. They are allowed to charge, they love their jobs, they love animals!! but they have to pay their bills just like we do. Now, I understand some vets will allow you to go into payment plans, but i believe those are the vet clinics you might have a relationship with for a long time. PLEASE!! dont allow your baby to suffer, they depend on you and me. I wish you and your baby all the best.
have no income as well were do i get the money to help my baby i have noway of paying for anything
U know the vets is care about the money than animals even we could not afford that. What do they care about ur animals...? Nothing all they care about the money first before animals. Sadly.. We low income how where do we get the money huh? No payment plan or anything that nothing helps us. Let our dogs dying cuz u can not help us unless the money first.. How cruel is that. Heartless!!! That made me mad.
Add a comment to Roe Roe's experience
Was this experience helpful?
Missy
Pomapoo
12-14
1 found helpful
I have a small 12-14 yr. old pomapoo. Night before last she was herself ate very well and we went to bed. I noticed she was not settling down to sleep. I was up with her all night. I noticed she couldn't walk on the bed without falling on her side. I took her outside to the bathroom and she continued to fall. The next morning we took her to our vet. He has sent her home last night and tonight, but keeps her through the day giving her fluids and antibiotics. She will go back tomorrow for another checkup and I will continue to give her antibiotics. I have been reading about giving blood thinners witch I think she will need. But I am very interested in the "massages" for stroke dogs, how do I find out about how to do this. Her appetite is good, but she is not drinking much water. She seems very confused about what is happening to her. She wants me to hold her when she's not at the Vets. As months go by, will her problems improve? Can I give her a baby aspirin daily? Thank you She has been taking heart meds for some time Enaliprilsry??? 2X daily. (Can't read Dr;s handwriting.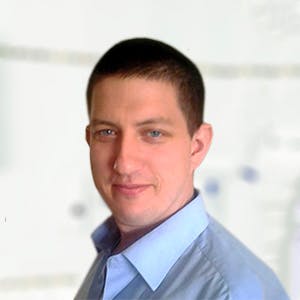 3320
Recommendations
Presently Missy is under the care of her Veterinarian and I am unable to confirm if you should use aspirin or not as I haven't examined Missy or seen any test results; I would however raise the possible problems of administering aspirin and enalapril together as there is an increased risk of kidney damage if used together especially in a geriatric patient which may have decreased renal function already due to age. Whilst it is true thinning the blood in an important route of treatment (to get blood to pass past a clot), the steps of treatment need to determined by your Veterinarian as blood thinning medication can also cause undesirable side effects as internal bleeding for example. Massages for dog with stokes are more physiotherapy than actual massages, passive movement of limbs etc… but the type of physical therapy would depend on the area of the brain affected and the amount of loss of function. It is impossible to say if Missy's condition will improve; however, her general health before the stroke and the speed of Veterinary care will all play a role in the overall prognosis. Regards Dr Callum Turner DVM
Thank you so much for your wisdom. I feel this puppy is one of my children, she is such a sweet tempered dog.
Add a comment to Missy's experience
Was this experience helpful?
Dona
Mixed
15 Years
1 found helpful
Medication Used
Cerenia tablets, meclizine, ciprofloxacin
Could my dog have had a stroke or a vestibular disease or a tumor? It all started last night, my dog getting up fell to one side and cannot walk straight, falls from time to time. Her head is tilted to the right, eyes are wobbly. She will drink water from bowl, but her eating is not that great(she will eat meat cut up in small pieces, but will not eat her dried dog food(she tried but she keeps dropping it out of her mouth). She also did throw up once today. Oh! and she has had issues with her ears for a while, was treated for ear infection, till about two weeks ago.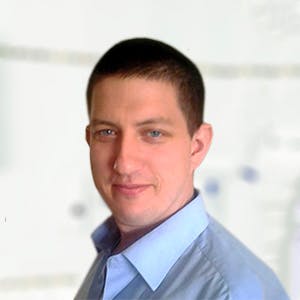 3320
Recommendations
It looks like Dona may well have vestibular disease given her age and symptoms; but stroke, tumours, toxins, poisoning, liver disease or kidney failure may also cause these symptoms. Cases of vestibular disease can resolve themselves after seven to ten days; but since she is an old girl, I would think it would be best to have her checked over possibly with a blood test (with biochemistry profile for liver and kidney health) as we cannot be too careful at her age. Regards Dr Callum Turner DVM
Add a comment to Dona's experience
Was this experience helpful?
Miky
Poodle
17 Years
1 found helpful
My dog (a 17 yrs old Caniche, 10 kg or around 20 lbs) had a stroke on Friday, the 14th. It came out of nowhere, one moment he was fine and then he can't stand up and his head is tilted to his left. He had some temporary losses of mobility in his back legs in the last year due to his old age, but he recovered each time, although he was kinda wobbly on his feet.
After we realised that something is wrong, we went to our usual Vet, he tells us that his condition is called Ataxia, gave him some Mannitol and something to relieve the inflammation. The next day nothing has changed, my dog doesn't want to eat or drink, so I decide to get a secondary opinion from a bigger clinic. There, all the Vets confirm the stroke and put him on an IV with cerebrolysine, glucose, some B vitamins (not really sure about the vitamins though). They also gave him Amoxicillin (not really sure again, they told me it's an antibiotic and they administer it ''just in case") and a mild sedative (phenobarbital or something like that). They checked his heart and found nothing wrong, also his blood pressure which was a bit high, so they gave him furosemid. This is the second day of treatment, he is a little better, ate and drank a little, no more nystagmus, he tried to stand up, but his legs aren't very "cooperative". How can I help him do his business, especially number two? Also, in your experience, what are the chances for such an old dog to regain his mobility? The vets told me that if in 3 to 5 days his condition doesn't improve, we will have to put him to sleep.
I care about Miky very much, I have him since I was 7 and I really want to do the best for him and to make sure he is not in any pain.
Thank you very much in advance, your answer will be greatly appreciated! Also, I am sorry for my lack of farmacology accuracy, English is not my first language.

Best regards,
Livia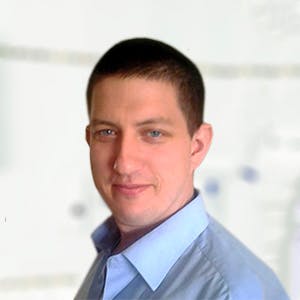 3320
Recommendations
Livia, your English is fine and you gave a comprehensive history. When a dog has a stroke, the best course of care is supportive and treating the underlying condition; many times the cause of the stroke cannot be established but may be due to septic emboli which is probably why your Veterinarian put Miky on antibiotics (just to cover that possibility). Helping Miky to defecate can be either cleaning after him when he has messed himself or assisting him outside and supporting his weight for when he goes. Seventeen is a good age, the prognosis isn't very favourable and the chance for recovery would be based on the severity of the stroke and the part of the brain affected and the time taken before care was given. Regards Dr Callum Turner DVM
Update: as of today, the 19th, Miky is sooooo much better. He is eating, drinking and he is able to walk again (he is still a little wobbly and we sustain him with a homemade harness made from a towel for now). I am ecstatic! There is hope!
Thank you, Dr. Turner for your fast answer, it was great.
Add a comment to Miky's experience
Was this experience helpful?
Lily
English bull dog and pug mix
3 Years
1 found helpful
Took her outside when she was peeing she had trouble staying balanced and just starting to fall over and couldnt get up she was real stiff and shaking. 20 minutes later she seems fine but shaking a little. Did she have a stroke this is the frist time it happened and she is only 3 years old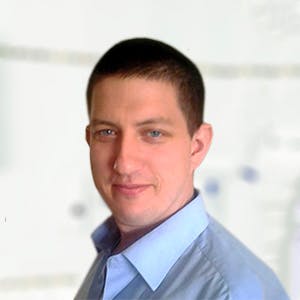 3320
Recommendations
Stroke is possible but unlikely due to her age unless there is another underlying health problem. Another cause may be heart related, I cannot say the cause without examining her but I would strongly recommend you visit your Veterinarian for a heart examination and neurological examination. Regards Dr Callum Turner DVM
Add a comment to Lily's experience
Was this experience helpful?
Zeus
Boxer
13 Years
-1 found helpful
My boxer started pacing in the middle of the night non stop. After many hours when I got up to check on him, his eyes were very large and dialated - he was panting and could not focus. He was uncomfortable and refused to lay down. After all night pacing I was finally able to get him to rest, but noticed that his tongue was hanging from him mouth and that he was walking sideways as well as having problems focusing.
The next morning he could not get up and would not eat or drink. We made him as comfortable as possible and have tried to pamper him. We now have him eating small amounts and drinking a small amount, but he still isn't himself. His left rear leg isn't working which causes him to fall often.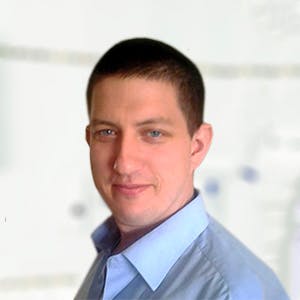 3320
Recommendations
There are a few possible causes for the symptoms which Zeus is showing including head trauma, stroke, poisoning, liver or kidney disease (among other conditions). Without examining Zeus, I am unable to say the exact cause of the symptoms, but given the severity it would be best to visit your Veterinarian for an examination to determine the underlying condition. Regards Dr Callum Turner DVM
Add a comment to Zeus's experience
Was this experience helpful?
Sophie
Border Collie - Black Lab X
12 Years
-1 found helpful
Has Symptoms
rapid breathing after meals
My 12 yr old 80 lb border collie- black lab suffered a stroke 7 weeks ago. Her R side is lame, she sometimes loses control of her bowels. She stumbles over herself, has very little interest left in playing, but still eats and drinks a lot. The vet first put her on a tapering dose, now a steady dose of prednisone, but that's it. She's unfortunately gotten worse, not better and I cannot afford expensive tests. Is there anything else at all I could try to give her other than the prednisone?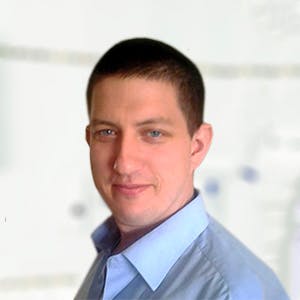 3320
Recommendations
In cases of stroke, blood supply to the affected area of the brain needs to be restored if and as soon as possible the a favourable prognosis; if the blood supply isn't restored the prognosis is less favourable. Without examining Sophie, I cannot give you much advice; at this point a visit to a Specialist may be unrewarding. Regards Dr Callum Turner DVM
Add a comment to Sophie's experience
Was this experience helpful?
Mayhem
Cocker Spaniel
7 Years
0 found helpful
My dog had a massive ear infection in both ears.Took him to the vet, and they put him on 3 weeks of antibiotics and 2 weeks of steroids. Then brought him back 2 days later to have his ears flushed and to have a antibiotic ointment put in that would last for 1 month. About a well before his follow up appointment I noticed that he was staggering, stumbling, and falling. So I brought him back in early. The vet and I assumed it was probably an inner ear infection, and they put him back on steroids. However I have noticed that he drools a lot out of one side of his mouth and his eye on the same side of his face is a little droopy. So I now think he may have had a stroke, which I plan on talking to the vet about when I take him in for his follow up in a couple of days. However I would like your opinion on this matter. Do you think I may be right on believing he had a stroke? By the way Mayhem does seem to be regaining his balance.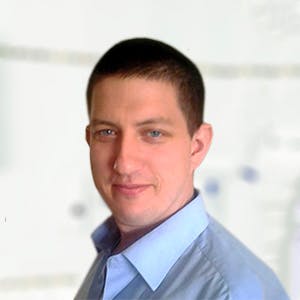 3320
Recommendations
It sounds like Mayhem has Horner's Syndrome which can occur secondary to middle ear infections since the nerves pass through the middle ear and can be affected by infections there. Generally with treatment, the droopy eye and the drooling should self resolve; but you should have your Veterinarian confirm this. I've added a link to our page below on Horner's Syndrome so you can read a bit more information about it. Regards Dr Callum Turner DVM https://wagwalking.com/condition/horners-syndrome
Add a comment to Mayhem's experience
Was this experience helpful?
Belle
Pomeranian
7 Years
0 found helpful
We have a 7 year old Pomeranian. 10lbs. Always been healthy - yesterday we noticed she was curling to one side and could not stand, wasn't shaking or anything. But was acting very odd. It lasted a few minutes and then she got out of it. She proceeded to vomit after the episode. Acted fine after that... this evening it happened again and she vomited and pooped on the floor this time. Drooled and was shaking afterwards for about 20 minutes, now she's asleep. Could it be a stroke or seizure or something else?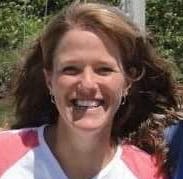 1610
Recommendations
Thank you for your email. Belle may have back or neck pain, a spinal problem, or a neurologic problem. Without examining her, I can't diagnose what might be going on. It would be best to have her examined by your veterinarian, as they can look at her, determine what might be going on, and give her any appropriate therapy.
Add a comment to Belle's experience
Was this experience helpful?
Nevaeha
Tea cup chiwawa
2
0 found helpful
I have a 2yr old tea cup chiwawa and she's paralized first it started off with just her legs then her body now her neck shes eating and drinking but we have to give it to her she can't use the restroom and she just started foaming today it's her 3rd time and like every 4 min she makes like a screaming cry and when she does that her throat gets stiff and then when she stops crying it's not stiff no more in really scared cause my family loves her so much and she too young to die but little by little shes starting to be able to move her neck and kick her legs a little but that's it right now plz help me with information and no one was there when she got the stoke or if she got hurt but all we saw was a bruised leg and she getting like little red bumps on parts of her body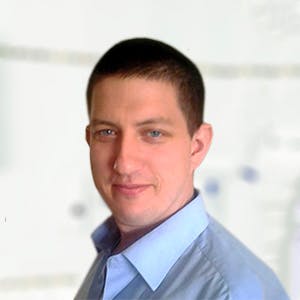 3320
Recommendations
It is unlikely that Neavaeha had a stroke; but there are many other issues including trauma, congenital issues (especially in teacup breeds), infections among other causes which may be causing these symptoms. Without examining her, I cannot give you any constructive advice apart from continue to feed her and keep her hydrated; this is something which you should visit your Veterinarian for regardless of cost. Regards Dr Callum Turner DVM
Add a comment to Nevaeha's experience
Was this experience helpful?
Baby
Sily Terrier
13 Years
0 found helpful
My Silky Terrier (Yorkshire/Australian Terrier mix) has undergone anesthesia on 3 occasions for teeth cleaning; the first in 2011, 2nd in 2013 and 3rd in 2015. She is now 13 yrs old (2018). After each instance, approximately two weeks after the surgery, she exhibits symptoms of TIA/mini stroke including going completely still with a blank stare, going limp with her tongue hanging out and very shallow breathing, or spinning in a circle prior to going limp. After the 2013 surgery, she went completely limp for an extended period (20 min) and we rushed her to a nearby vet who put her into an oxygen chamber for approximately an hour, then we took her to a neurological specialist who immediately drove her to a children's hospital 2 hours away and completed an MRI. The MRI confirmed that she had experienced a series of strokes. I don't know if all of these episodes which have occurred post surgery (approx. 2 wks post) have all been episodes of strokes, or if that was the only one, but she is clearly reacting, albeit an odd period of time thereafter, to the surgical procedure. She has met with two neurologists who have both indicated that they have no idea why she is reacting this way or if her reactions are generally seizures or have all been strokes. Her vet used a specialized anesthesia protocol for neurological issues during the 2015 surgery, with a similar result three weeks post surgery. She needs to have teeth cleaning/removal again and I am very concerned that one of these times she will not survive the procedure. Any thoughts that you can share?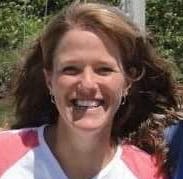 1610
Recommendations
Thank you for your email - that is truly an unusual reaction to the anesthesia! That is a tough situation, as she needs to have her teeth cleaned. It would be best to talk with your veterinarian about any changes that they might make with the anesthesia protocol based on her past behavior, and they may want to consult with the neurologist to get input on her anesthesia. Is there any way that you can brush her teeth every day so that she may not need dental cleanings in the future? I don't know how quickly her teeth develop tartar and plaque, but if you were able to to a thorough brushing daily, you might be able to keep her mouth healthy. That would be worth discussing with your veterinarian, and they can give you some guidance on whether that might help now, or if she does need a dental cleaning at this time. I hope that she does well.
Add a comment to Baby's experience
Was this experience helpful?
Jazz
Sheltie
15 Years
0 found helpful
Having TIAS.

First, thanks very much for allowing me and others to ask questions.

My dog has TIAs. She is 15. My spouse does not want medicine for her because Jazz has gotten ill from previous medications and fears damage to the kidney/level.

She wants Jazz to die as peacefully as possible. I am unsure of the course of action.

Perhaps a low does aspirin? Some online sites seem to recommend it, others do not.

Loses balance, head tilt, recovers in less than a couple minutes as though nothing happened.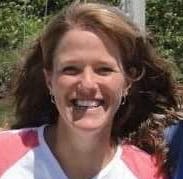 1610
Recommendations
Thank you for your email. Older dogs do sometimes suffer from vestibular diseases, or ear infections that can affect their equilibrium. If she hasn't been examined by your veterinarian, that would be a good idea, as they will be able to do a thorough neurologic and systemic exam, recommend any testing that may help determine the cause, and discuss any medications that may help. Aspirin isn't typically recommended in dogs, as they don't metabolize it as easily as humans, and it can cause long term GI and kidney toxicities. They will also be able to discuss with you whether these episodes are affecting her quality of life or not, so that you know more what to expect. I hope that Jazz does well.
Thank you for your rapid response. What a great service.

As noted the spouse thinks Jazz is too old, and given her intolerance to drugs that giving drugs will make matters worse.

Jazz is a very happy dog. But thinking I will "sneak" her to the vet just to know for sure.

I have one further question: What is Jazz's life expectancy if she is having mini-strokes without medication to help?

Would think not long. But on the other hand, she acts fine after the episode is over.

We just want her to continue to live a happy, painless life for however much longer she had.

Thank you.
Add a comment to Jazz's experience
Was this experience helpful?
Layla
English Setter
13 Years
0 found helpful
Our 13 y.o. English setter Layla collapsed suddenly 2 days ago following her normal morning routine of relieving herself and eating a normal dry food breakfast. She has been immobile ever since with no attempts to get up or stand. Her head & body curls to the right side when she is positioned on her left. Positioned on her right side, she is practically unable to move, barely able to lift her head. Her right eye also appears to be drifting, not focusing. She has no appetite beyond a few pieces of torn cheese slices & appears unable to open mouth or chew. She can drink. She does relieve herself, even more so when held in a normal standing position. When held in a standing position, the left legs search for the ground, but right limbs stay drawn up towards body. An immediate trip to the vet (not normal vet due to office closure for vacation) was diagnosed with a traumatic neck injury, but seems unlikely given the circumstances of the sudden collapse in a confined sleeping kennel at the time of incident. She was given a shot of some anti-inflammatory (unknown at the moment) & prescribed 20mg of prednisone 2x/day to reduce swelling. We continue provide the meds and frequently rotate her body position and gently move her limbs. The past 2 days have shown no improvement of health with treatment. We have already scheduled follow up appointments with the vet. Any ideas or suggestions?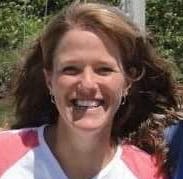 1610
Recommendations
Thank you for your email. I'm sorry that is happening to Layla. She is having quite a few abnormal neurologic signs, and you may want to consider having your veterinarian refer you to a neurologist, if that is possible in your area. She may have had a traumatic injury, or an embolic event, or a tumor. Without seeing her I can't comment on what might be going on with her, but if she isn't improving on prednisone, a follow up with or without a referral is a good idea. I hope that she recovers well.
Thank you for your quick reply. Upon following up with one of our regular vets a few a days later & another thorough exam, our vet concluded that Layla had most likely suffered some sort of traumatic neurological event, likely a stroke. Though Layla's mental state had improved slightly, we saw no signs of physical improvement. After discussions of options & realistic expectations, we made the difficult decision to not let Layla suffer any further. She is running free again in that great hunting preserve in the sky. Thank you again.
Add a comment to Layla's experience
Was this experience helpful?
Midnight
Miniature Schnauzer
8 Years
1 found helpful
I have a miniature schnauzer 8 years old. In march 2016 he had a suspected fibrocartilagenous embolism (FCE). When we found him, he could not move any of his legs and we rushed him to Texas A&M. By the time we got there, he was able to move his front legs but was still umable to move his two back legs. After they examined him they found localized a lesion to the T3-L3 region of his spinal cord (mid back). He was given rehab (underwater treadmill) and got movement back in one of his back legs. He was there from march 16 through march 22. When he was discharged, he still did not have full motion of the other. He had to be helped with a sling and after approximately 1 week he was able to walk on his own, with a slight limp. He still has a slight limp, but can walk just fine and we have had no further problems. About 2 weeks ago, he began sleeping a lot, not wanting to get up and go outside or play with his ball (both his favorite things to do) and I have also noticed he has trouble getting up. He can still get up, but he struggles more than usual. Also he loses balance occassionally, but gets up right. He also wont jump up on the couch and he is scared to jump off the couch or bed. We have been helping him up and down. Tonight I had my hand on his back hip and felt a spasm. I dont know how long it has been going on or if it is bothering him, but should I be concerned? Also, he licks A LOT...and he licks everything. The floor, his bed, and the couch.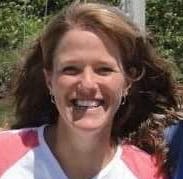 1610
Recommendations
Thank you for your email. From your email, it seems that Midnight may behaving back pain, which may or may not be related to his previous injury. As dogs age, they are more prone to injury and pain. It would be a good idea to have him examined by your veterinarian to see if he needs any medications, since this seems to have been going on for a couple of weeks. They may also want to run a senior blood panel to make sure that his systemic function is okay - they'll know more what needs to be done once they've examined him. I hope that everything goes well for him!
Add a comment to Midnight's experience
Was this experience helpful?
rosco
American Bulldog
10 Years
0 found helpful
hello my american bulldog roscoeis 10 1/2 years old, he started having seizures about 3 months ago he is on medication to control them and was doing fine. he has always slept a lot but was always alert when someone came over and would run for attention or a knock at the door. well last week or two he seemed to really start slowing down he wouldn't get up when my sons would come by or pay much attention to much at all, he also started doing his #2 in the house (he never did that) also for the first time he growled at me which he has never done to anyone. he had a seizure the other day while being on the phenobarbital. he also is urinating in the house everyday he is walking in circles and seems to not see where he is going he also stares at the wall, he will also start panting , he drools uncontrollably and a few times just drops to the floor his tongue even just hangs to one side. it seems its an effort for him to hold his eyes open. I'm taking him to the vet this afternoon as soon as i can get help getting him in the car. what is your opinion ? thank you so much , francine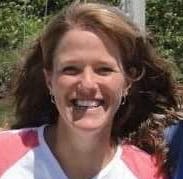 1610
Recommendations
Thank you for your email. Without examining Roscoe, I can't say for sure what is going on, but it seems that it may be a reaction to the drug, or a worsening of signs of a brain tumor.Changes in behavior can signify a brain lesion along with the seizures. Your veterinarian will be able to assess his neurologic function and give you a better idea as to what miht be going on. I hope that you are able to have him treated and he is okay.
Most interesting. I have a male Belgian Shepherd [Groenendael] who has epilepsy and is on low dose phenobarb twice a day. For four days he's been drooling heavily, and hasn't been able to eat, his tongue just won't work as usual, which means he also can't lap water as usual. He's fine in himself, good appetite which I have to help to satisfy by feeding small amounts of food to the back of his tongue where he can usually then swallow. A lot of lost food and mess, but seems to be learnign how to co-operate with me to get the food in. Drinking, he tries to stick his snout in and suck, but often manages to blow instead. I've used a syringe to give him water. Vet thought possible damage/infection to tongue, so prescribed anti biotic and anti inflammatories, just to cover all possible causes, but I think it's neurological, he has also displayed walking in crcles unable to break it and sit down, staring at the floor and walls for long periods of time, but that may have been delayed side effects of the sedative the vet gave to examine his mouth. He's trying hard to eqat and drink, and I only help when I think he needs the nutrition and water, I feel his not giving up but constantly trying is the best way to stimulate the brain to make repairs and reroute where necessary. I wait to see what long term effects are going to be. He's still the same dog, no major changes and still affectionate, comes to me for reassurance.
Peter
Add a comment to rosco's experience
Was this experience helpful?
Sammy
Labradoodle
9
1 found helpful
Has Symptoms
Bile and Urine While Sleeping
My dog did something very abnormal after being boarded for 10 days (first time). She's a 9 year old Labradoodle. She woke up from a deep sleep and started running around the house rapidly. I left her out and she started running back and forth and in to my neighbor's yard and almost on to the road. (I have Invisible Fencing and she never leaves the yard.) It was like she couldn't hear or see me. I tool her to the vet -- blood work normal. I don't know if she had a stroke or a nightmare. She's normal now. No other signs after two and a half weeks.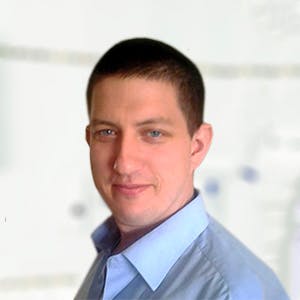 3320
Recommendations
It is difficult to say what may have caused this isolated episode, it may have been a traumatic dream related to the boarding or not. If there are no symptoms presenting during physical examination and there is clear blood results, I wouldn't be too worried at this point; however, keep an eye on Sammy and note any unusual behaviour including duration, frequency, eye movement and responsiveness (reacts to being called). Regards Dr Callum Turner DVM
Symptoms I experience with my basset just prior to her having her first seizure. I read that this rapid running is a symptom of pre-tax seizure.
Add a comment to Sammy's experience
Was this experience helpful?
Venus
Golden Retriever
6 Years
0 found helpful
A few weeks ago I was given advice for Venus, a 6 year old golden, in regards to head tilt, not blinking, balance etc... Not long ago I received an email from Wag to provide recent events as a follow up for other pet owners. Unfortunately every time I try my email states delivery failure so I've posted the follow up here.

Thank you for the advice which I did follow. Monday of this week we had an appointment at the Bush Vetinary Neurology Service in Leesburg and had the full run of tests. We had an initial exam, MRI, spinal tap and blood work done for her thyroid. As it turned out the only thing noted that may or may not have been the root cause were very minor shading areas on the MRI, stated to me if it was a stroke it was very minor. End result I was given today either idiopathic or a minor stroke she will recover from over time.

I recommend anybody with unexplained issues such as this run through the tests, the local vets can only go so far with the equipment on hand. The staff at BVNS was exceptional, professional and they hold up to all promises made in their literature. They've already followed up with me several times and sent all necessary paperwork to my local vet. Thanks to your team as well with the advice given.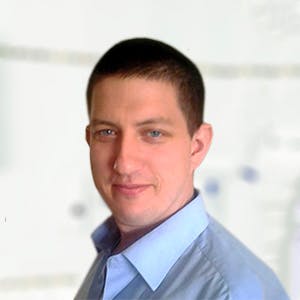 3320
Recommendations
Thank you for the follow up on Venus' condition, it is good to hear that the Neurologist is expecting Venus to recover over time; it can be a little frustrating getting back an idiopathic cause as we still don't fully understand why it happened, but we're pleased nonetheless. Regards Dr Callum Turner DVM
Add a comment to Venus's experience
Was this experience helpful?
Duke
Australian Terrier/Shih tsu
11 Years
0 found helpful
Today my boy Duke experience what we think was a stroke. He was walking tilted, and he did as well vomit. When we took him to the vet she examined his eyes and it turns out he lost sight, is this common as well? We figured he could've lost hearing but he was also very tired which is very unusual for him. We did not go through with any tests because the vet said she was certain it was a stroke and that dogs don't typically survive after. With that being the case, we decided it was time for Duke to go. Was it the right decision? Could he have found his sight and recovered again? This all happened in the span of 2-3 hours (showing symptoms, vet, and putting him down).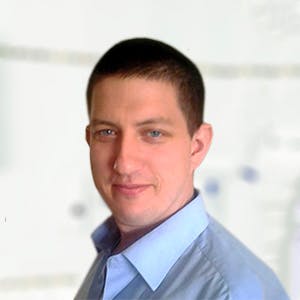 3320
Recommendations
Without examining Duke, I cannot confirm whether or not that the symptoms presented were caused by a stroke; typically symptoms do present quickly and the specific symptoms would be dependent on the area of brain affected. However, other causes like poisoning and head trauma may also show similar symptoms. I wish I could give you a solid assurance that you made the right decision, but I cannot as I haven't examined him. Regards Dr Callum Turner DVM
Add a comment to Duke's experience
Was this experience helpful?
TOSCA
Yorkshire Terrier
6 Years
0 found helpful
YORKIE WAS WALKING TO THE ONESIDE.WAS SKEDULED FOR A KNEE OPERATION.DOCTOR WENT FORWARD WITH OPERATION AND SAID THAT DOG HAD A VERY BAD INNER EAR INFECTION.SO THEY TREATED WITH CORTIZONE AND ANTIBIOTICA.DID NOT GET BETTER,sO AFTER WEEK SHE GOT SO BAD DID NOT WANT TO EAT OR DRINK AND HER HEAD WAS ALOT TILTED THE OTHER WAY(NOT THE SIDE OF INNER EAR INFECTION) SO THE PUT HER ON DRIP AND ANTIBIOTIKA.IS IT A STROKE,SHE IS ON DRIP FOR 4DAYS AND NOT BETTER.THE SAY NOW WE MUST PUT HER DOWN,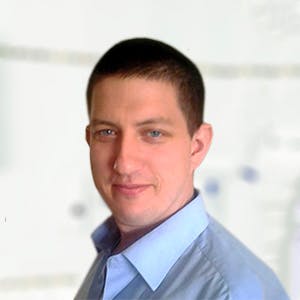 3320
Recommendations
Without examining Tosca I cannot weigh in to suggest whether this is a stroke or due to another cause; you need to discuss with your Veterinarian whether it is a stroke and ask them to walk you through the symptoms and the rationale behind making a recommendation for euthanasia. I cannot make a suggestion on such a sensitive topic without an examination. Regards Dr Callum Turner DVM
Add a comment to TOSCA's experience
Was this experience helpful?
Lexi
Chipom mix
2 Months
1 found helpful
Has Symptoms
head tilt and can't stand or walk
Please help, my 2 month old baby bumped head on sink while bathing. She hasn't been the same since, I can't afford the vet cost right now and I don't want to put her to sleep but I know she's in pain. For a day she couldn't open her eyes, eat, drink or use restroom. Now she keeps her eyes open and turns her head some, she drinks a little and eats a little but she gets antsy when she tries to stand up and can't. She's not walking and can't hold her balance. She whines all night sometimes a whimper and sometimes loud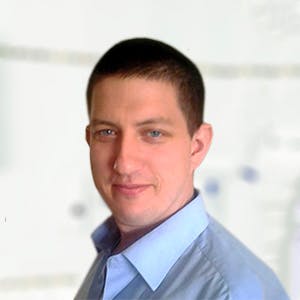 3320
Recommendations
Any trauma to the head, no matter how small, may result in swelling on the brain and other neurological symptoms; there is nothing I can recommend you can do at home but you should visit a Veterinarian regardless. If money is a concern, you should visit the website below to get details of organisations which may be able to help with the cost of veterinary care. Regards Dr Callum Turner DVM www.dogingtonpost.com/need-help-with-vet-bills-or-pet-food-there-are-resources-available/
Add a comment to Lexi's experience
Was this experience helpful?
Bethany
Golden Retriever
13 Years
1 found helpful
My 13.5 Golden Retriever has suffered a stroke. We have been providing 24 hour nursing care for about 9 days and plan to meet with her Vet tomorrow AM. She is slowing gaining some mobility (with our help) but is unable to get up on her own and continues to defecate while laying down. She barks incessantly while not taking the anti-anxiety medicine. She certainly is not happy. Given her age, and anticipated need for continual care for the near term, should we consider putting her to sleep?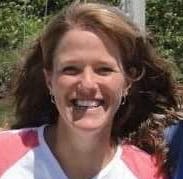 1610
Recommendations
From what you describe, it is possible that she is not enjoying her life, and may not improve dramatically. If she seems comfortable, she may be okay for a little longer, but if it seems that she is suffering, euthanasia is a kind way to end her suffering. I am sorry that this is happening to her, and your veterinarian will be able to examine her and guide you as to whether her quality of life is gone.
Easter, I euthanized my 15.5 yr old dog "Angel". It went swiftly and she died after one big yawn in my arms after weeks of declining quality of life. Nothing nasty about it when it's done professionally and with love & compassion.
I'm sorry but Euthanasia is nasty! It is sick and worst than the illness. I'll never ever will do that!
Add a comment to Bethany's experience
Was this experience helpful?
Sammy
Shitzu
14 Years
0 found helpful
Has Symptoms
Constant screaming or barking
Inability to stand or walk
my dog has a a stroke. He has 2 tiny and one small micro bleed. It has been 5 days. He had an MRI yesterday. He has a little improvement but they say he should have a near to full recovery. I am a ER nurse and have to work 12 hr shifts. I have a dog sitter that stops by 3 times a day. I have to go back to work and I don't know what to do because he screams all the time. He screams less if I hold him, though he screams at times even when I am holding him. It can't be healthy for him to scream all day while I am gone. They gave him trazodone but If I keep him sedated how can I work with him to start standing and walking again. They said they don't think he is in pain but he hasn't barked in years. He's a chill relaxed dog normally. I just don't want him to be hurting. Is a stroke painful to the dog?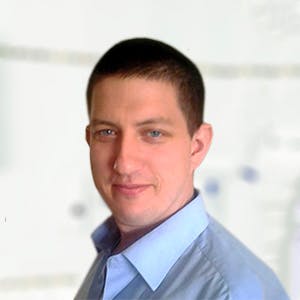 3320
Recommendations
Just like in humans, most types of strokes are not painful but some may be; the screaming may be due to frustration due to a loss of mobility or disorientation, however I cannot say for certainty that the stroke in this case is painless. It is a dilemma here, since you want to comfort him but need to leave him alone; you could leave Sammy with the Veterinarian for observation each day during recovery. Regards Dr Callum Turner DVM
Add a comment to Sammy's experience
Was this experience helpful?
Lucy
Labrador Retriever
11 Years
0 found helpful
Has Symptoms
Paralysis, loss of bladder control
I have been doing some research on both Fibrocartilaginous Embolism and Ischemic Paralysis and need a second opinion as we are considering euthanasia this Friday for our 11 year old, female, Labrador Retriever. Symptoms began about 1 1/2 months ago with a stiff neck, hunched back, and weakness (paw turned under) on her front left leg. Tramadol and Prednisone were prescribed and all symptoms seemed to disappear (other than excessive panting and and quivering, which we attributed to the Prednisone). However, when medicine was tapered, symptoms returned and seemed worse. Another 2-week treatment of same medicine was prescribed. Again, all symptoms seemed to disappear. However, when medicine was tapered the second time, her symptoms returned and were much worse. Now, not only was her front leg not working, her back legs were giving out as well. He used a harness on her to help her walk and often would carry her outside to relieve herself. After starting a 3rd round of the same treatment and not seeing much of an improvement this time, we took her to the vet clinic and left her for treatment and observation. I do need to add that early on an X-ray was done that did show a cervical disc issue. All other tests and bloodwork came back normal. While at the vet clinic, they used laser cold therapy and started to see a slight improvement, thus lowered the medicine dose after 7 days. At this time, her symptoms became severe. She has been at the clinic for 11 days and is unable to walk, let along stand. She hasn't eaten from her food bowl for 5 days now, is on an IV, and will only eat when food is placed directly in front of her mouth. It seems she has also lost control of her bladder and bowel function. I realize that a more testing would need to be done to be conclusive as an X-ray doesn't show everything, but at this point we are needing guidance as to her prognosis. Even with the additional testing to confirm or rule out a spinal cord stroke, can we expect a full recovery? We want to give her every opportunity for recovery, but at the same time, value her quality of life and don't want to see her suffer. One other thing, other than seemingly paralyzed, she is still fully alert, following us with her eyes, and appears pain free.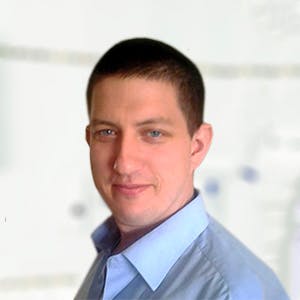 3320
Recommendations
These cases are not easy to make an opinion on especially when we are still in the dark to the true underlying cause; whilst disc compression may be causing these symptoms, the symptoms may also be attributable to other causes. As you already mentioned further diagnostic tests would be required to determine a cause and ultimately a prognosis; you need to decide about Lucy's quality of life at this point and whether you're prepared to go through with any more tests and treatments which may still be ultimately unrewarding. Regards Dr Callum Turner DVM
Update:5/7
Been one week since Rocket has been diagnosed with Wobblers (via MRI). Disc associated Wobblers (DAWs) to be exact. (So it's like type II Hansen's ivdd as well).
He's wobbly, though no longer undergoing his right-hand side paresis. Though, front right leg (hoc down) still a little knuckly occasionally. (Right hind looks good though). On 10 mg Prednisone every 12hrs, 90 lb Labrador. Doing isometric stretches with sandbags and lots n lots of pillows/towels. (Myorthopedist inside me, /PT). We'll see how things progress, been a week +3 now. Hopefully, recovery continues...

I hope Lucy's doing better, let me know if you read this. Thanks
T.0 & Rocket
Hi there, if you could be so kind with any hindsight, I too have a lab, black (10yrs.) exhibiting similar symptoms (almost ideal) to your beloved Lucy. Any news on what the cause was/is ?

My "Rocket" just yesterday entered the more severe (difficulty getting stage) and I was wondering if we could maybe collaborate on a prognosis, seeing as we both ruled out the Vestibular element.

Any news on the Ischemic/ Fibrocartiginous side of things?
Thanks,
Theo & Rocket
Add a comment to Lucy's experience
Was this experience helpful?
Suki
Black Lab Mix
10 Years
0 found helpful
Has Symptoms
Kind of shaky when made to stand
Very stiff when she does walk
My dog woke my parents up in the middle of the night late Sunday night/early Monday morning making a weird noise like she was going to vomit. My mom tried to get her to go outside but she wouldn't move. She's also drooling a lot, which I believe started a few days before. They took her to the vet and they did blood work and x-rays and determined that she has arthritis in her front legs and in her back and has heart worm. They started her on the medications mentioned.

It's now Tuesday afternoon and she hasn't shown much improvement. She's still not walking, but now she is eating some moist food and still drinking. She's still happy to see my parents, but they seem convinced that because she isn't walking, she's in too much pain and are talking about puting her to sleep so that she isn't suffering. My worry is that it's something that could possibly resolve itself, like vestibular disease, or something that she could possible recover, from like a stroke. I really don't think the arthritis is to blame since she was walking around normally the day before and I don't want them to put my dog to sleep if she has a chance.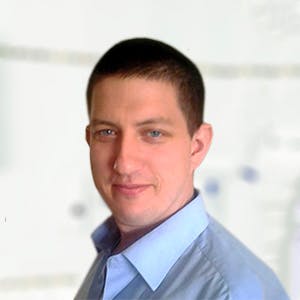 3320
Recommendations
It is possible that the symptoms you are describing may be attributable to the heartworm infection, however without examining Suki I cannot say with any certainty what the cause is but you should give her some time to recover and to see if the treatment prescribed will be beneficial or not because two or three days is a short period of time. Regards Dr Callum Turner DVM
Add a comment to Suki's experience
Was this experience helpful?
Bessie
black mouth cur
15 Years
0 found helpful
I have a 15 y/o Black Mouth Cur. She has always been extremely active and healthy. Within the last week she has started acting strange and it seems to be getting worse. She is tripping over things, in the house she seems to lean to one side of the wall. She is not walking right. We are wondering if she had a stroke. I know there will be nothing they can do if she did. Can you give me symptoms please?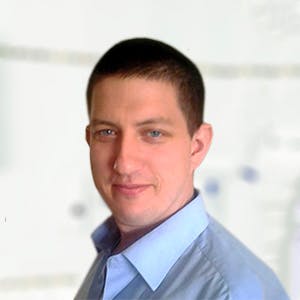 3320
Recommendations
Symptoms of a stroke may be found on this page where you asked the question; however, symptoms vary depending on the area of the brain affected. You should also think about other causes like head trauma, poisoning, neurological conditions, tumours among other causes. You should visit your Veterinarian for an examination since it may be something as simple as vestibular disease or more serious like a tumour. Regards Dr Callum Turner DVM
Add a comment to Bessie's experience
Was this experience helpful?
Sassy
Maltese
Nine Years
1 found helpful
Two months ago our four-pound, nine year old Maltese Sassy had what appears to be a stroke. She lost her balance, was circling, had a severe head tilt, appeared to have partial paralysis in her left legs and was blind in one eye. She could not walk without support, would flip over and would not eat. Her personality was gone and she was in a fog. After about a week we were considering euthanasia and then she regained some motor skills and after a month and a half her personality came back. She had greater control of her body, no more head tilt and was eating, but has great difficulty swallowing. At first she did not appear to have pain and could urinate and defecate with a lot of work. She almost seemed normal except for difficulty walking and the swallowing issue. However, lately she seems to be in pain making a strange growling noise and whimper. She buries her head into corners at times and other times does not want us to touch her head. She shakes her head frequently and it ripples down her entire body as though she is trying to shake something out. We have been seeing a veterinarian who feels Sassy had a neurological event and has suggested two possible courses of action. One is to see a neurologist for consultation, understanding they will want to run a lot of tests and give an MRI, but we will not likely be able to get an appointment until four weeks out. The second course is to try steroid treatment regimen. However, our veterinarian said we should not start a steroid treatment if we would like to take our dog to the neurologist because the steroids muddy the waters for the neurologist trying to treat her. I feel four weeks is a long time to wait if our dog is experiencing pain and if ultimately the neurologist will just put her on steroids. We will not put Sassy through a battery of invasive tests or separate her from us at night for neurology observation. We are her reason to keep trying and she does her best with us. Because she is only four pounds we will not consider surgery and probably not even an MRI. So, what might a neurologist come up with through their observation/consultation that would be different from out veterinarian's suggestion to try steroids since we do not want an MRI? I know an MRI might indicate the cause of the neurological event, but is the treatment ultimately the same if surgery is not an option? What other tricks do neurologist have in their veterinary specialists' bags? Our veterinarian said the advantage to a consultation is the experience they bring to the table seeing dogs in Sassy's condition daily as opposed to her experience once or twice a year. Should we try to wait it out for Sassy for four weeks or get her some relief now? Will what a neurologist do, with the limitations I provided above, be much different than our veterinarian's recommendation? Thank you for your help.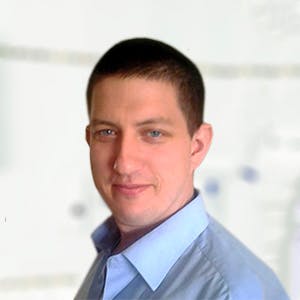 3320
Recommendations
It is never easy to weigh in on these types of cases without examining a patient first and reviewing medical records; however it is important to get the most information about Sassy's condition which includes having a Neurologist examine her and an MRI, I understand your thoughts on an MRI and the cost involved for possibly no further action. It seems to me that you've already decided to not visit a Neurologist and go with the steroid therapy; as I mentioned I cannot weigh in without examining Sassy, it may be worth consulting another Veterinarian in your area and having an examination to get their viewpoint. Regards Dr Callum Turner DVM
We put Sassy on the steroid treatment, which was prescribed at .3ml 2 X day (15mg/5ml). It made her very hyper and panting non-stop for almost 24 hours. Vet scaled dosage back to .1ml 2 X day with positive results. Sassy is calm, more alert and responsive with greatly improved motor skills. The plan is the steroid will reduce the inflammation, so the Prednisone dosage can be scaled back and ultimately eliminated. However, the Vet said the stroke could be the result of a tumor growing, which would require an increased dosage of Prednisone to achieve the same results. I am concerned about her very dark, almost black stool (of normal consistency). Is this a result of the Prednisone or possibly another condition related to the stroke? How long can a dog be on Prednisone? I know long term usage is not good for people and has negative consequences. From your experience does Sassy have a poor long term prognosis and are we putting off the inevitable and possibly making her life miserable?
Add a comment to Sassy's experience
Was this experience helpful?
Louis
German Shepherd
12 Years
1 found helpful
My dog is a 12 year old white German Shepherd. He is getting old, therefore he is always a little stiff in the hips and occasionally needs assistance getting up off of the hardwood floors. Yesterday he wouldn't even try to get up off of the floor when I called him to go outside, he just looked at me and whined a little. I helped him stand up and he took a couple of steps and fell down. I helped him up again and he took a drink of water, stumbled a few steps forward like he was losing his balance and then fell completely over to one side similar to a cow that had been tipped. When he fell, he proceeded to urinate all over himself and laid on the floor for about 20 minutes until he was able to get up again. Once he got up, he was drooling a lot and had an unquenchable thirst. After he drank for a while he was back to walking around and acting normal. Does this episode sound like he had an acute stroke? I'm fairly sure that is what his symptoms match up to but wanted to get a 2nd opinion before our vet appointment today.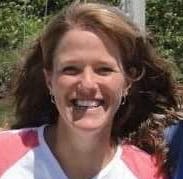 1610
Recommendations
Aging German Shepherds are very prone to arthritis and joint pain, and I suspect that Louis may need to be on pain medications more than a stroke. Without examining him, i can't really comment on what might have happened, but pain can be quite dramatic, and acute. Having him examined is the best thing to do, and your veterinarian should be able to look at him and help him. I hope that he is okay.
Add a comment to Louis's experience
Was this experience helpful?
Maxxie
Maltese
10 Years
1 found helpful
I have a 10-year-old Maltese & a 1-year-old Husky. Recently, they've been getting very close to one another as the Maltese tries to jump on the Husky & the Husky gently pushes him off. When we left for dinner tonight, we left them alone together like we always do. When we came back, our Maltese had severe weakness in his left front & back paws. We tried to massage it out but he would randomly growl out in pain. He can put some weight on it, but is unable to stand or walk. Is it possible he had a stroke or is it more likely that the two dogs fought & he got hurt? We tried to go to an ER but they had a 4-hour wait. How serious is this? Should we take him to an ER tomorrow or wait until Monday to see his regular vet?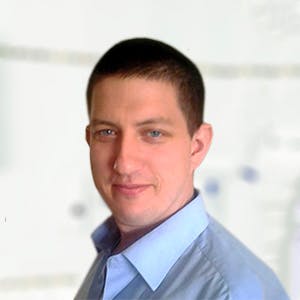 3320
Recommendations
Without examining Maxxie I cannot say whether the cause is due to a fall, stroke or another cause; I would recommend going to the Emergency Veterinarian and staying there however long it takes to be seen. Without examining Maxxie I cannot determine severity and therefore cannot say if it can wait or not. Regards Dr Callum Turner DVM
Add a comment to Maxxie's experience
Was this experience helpful?
Dixie
basenji/terrior mix
13 Years
0 found helpful
I am a stage IV cancer patient looking to "forever foster" a senior dog. Dixie, a sweet 13 yr old basenji/terrior mix, which I've been told "has had a stroke", is available. She loves to be cradled like a baby & sleeps cuddled up by owner on bed. But when put on the floor, she continually and rapidly circles counterclockwise. When put on a leash, she walks 6-8 ft before she circling into me. I'm also told she "has accidents" when staff have taken her home for the weekend. My question is: Are these stroke "symptoms" that can be changed/corrected or are they more likely to be permanent? Wondering if we're a "good fit" at this time in our lives.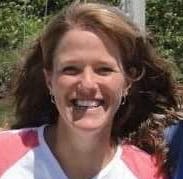 1610
Recommendations
That is very nice that you are offering your home to Dixie. I wish that I could give you a better answer, but I know nothing about her, her physical condition, or her history. It would be best to talk to anyone who has spent time with her and find out how long she has had this problem - the more long standing that the problem has existed, the more chance that it isn't going to resolve. It would also be a good idea to have her examined by a veterinarian, as she may have another reason for this behavior. I hope that you are able to commit to her.
Add a comment to Dixie's experience
Was this experience helpful?
Duke
Papillon
13 Years
-1 found helpful
Has Symptoms
Weakness especially to left side
Lacking facial expression
My dog has had a pretty rapid onset of symptoms in that he was fine one day and had the aforementioned symptoms the next. After no change of symptoms for a few days I took him to the vet who prescribed the listedmedications. The only improvements I've seen is that he is no longer walking crooked (it was almost like an s or c shape) but is still limping and appears to have a weak left front paw. He wags his tail but is not fully himself. His head is also very delicate and can't be moved too much or he whimpers. He walks very slowly and sways when when he is at a stop. His appetite is still great however he has trouble eating food/treats at times but for the most part is able to eat without issue. He had several teeth removed earlier this year which caused his tongue to stick out a bit but now a larger portion of the tongue sticks/hangs out to the side. I suspect he had a stroke but am unsure. What can I do for his head pain? Should I change his diet? (I.e. does he need to only eat soft food?) Will he need to stay on this medication for the rest of his life?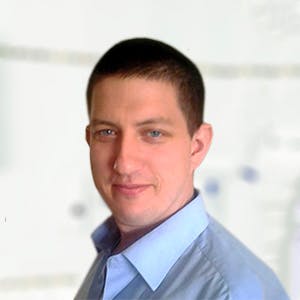 3320
Recommendations
It is likely that Duke has had a stroke based on the symptoms described, usually blood thinning medication is also given to make the blood less viscous in hope that it would pass around the blood clot restoring some blood flow to the brain. Dietary changes may help especially soft food if he is having trouble eating; but symptomatic treatment and supportive care would be more important. His current medication may be needed long term or life long, it would depend on his progress and other symptoms that may develop. Other causes of these symptoms may be due to trauma, liver disease or poisoning. Regards Dr Callum Turner DVM
Add a comment to Duke's experience
Was this experience helpful?
Sherra
Labrador Retriever
12 Years
0 found helpful
My dog's vet told us she had a stroke in her spinal cord. She has the inability to walk completely on her own. We take her outside by lifting her and when we do lift her to take her outside she just tries to lay down. She will not go pee/poop. I am talking to my vet but it is hard to understand the vet... I try to help my dog but all she does is lay down every five seconds.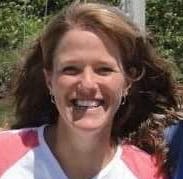 1610
Recommendations
From your description, it does not sound like Sherra has a very positive progosis. WIthout seeing her and assessing her neurologic status, I can't comment on her situation, but your veteirnarian will be able to give you a better idea. it would be worth trying to bridge the language barrier so that you know more what to expect.
I too am dealing with my dog having a stroke; it has been almost two months. She is now on steroids and doing much better. I cannot determine your dog's prognosis, but I can suggest you give Sherra some time if possible. Twice during the first two weeks after our dog's stroke we almost had her euthanized, but are so glad we held off. However, it takes lots of personal supportive care or hospital care, which not everyone is in a position to provide. Best of luck and prayers.
Add a comment to Sherra's experience
Was this experience helpful?
Little Bit
Italian Greyhound mix
9 Years
0 found helpful
My little dog was run over by my bigger dog and she looked like she lost control of her body and she was then stiff coming to me and her eyes were squint and then she finally came to normal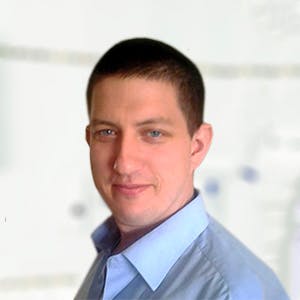 3320
Recommendations
The shock of the event may have affected her and she may have been a little dazed; however without examining her I cannot say whether or not there is anything more serious going on. You should keep an eye on her for the time being but if any symptoms present including head tilt, incoordination, circling or any other concerning symptoms you should visit your Veterinarian for an examination. Regards Dr Callum Turner DVM
Add a comment to Little Bit's experience
Was this experience helpful?
Snoop
lhasa apso
8 Years
1 found helpful
My dog took ill a few day after my other dog died which happened about four months ago. At that time there was gradual change in behaviour although I thought it was down to losses the other dog she experienced these sysptoms and the vet though it could possibly be menegites or a stroke and was hospitalised at the time she was fine for about a month and now every day or so she experiences the same symptoms she currently on medication but I guess the question i want the answer too will she ever get better i know she won't be 100% but I hate the fact she has to go through this she's just so general reguardless how much pain she in kind regards Agnes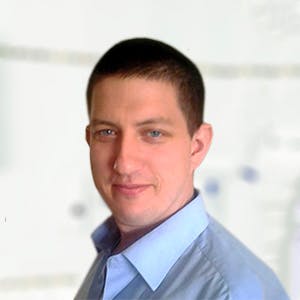 3320
Recommendations
Symptoms of head tilt, unbalanced and circling are all symptoms of vestibular disease. Vestibular disease affects the balance 'organ' in the inner ear which may be caused by old age, infection, tumours, nerve degeneration, hormonal disorders, toxins, liver disease, trauma, stroke etc… Treatment options and prognosis are dependent on the primary cause. Regards Dr Callum Turner DVM
https://www.vetary.com/dog/condition/disorientation
thanks for the list that narrows scope for us.
Add a comment to Snoop's experience
Was this experience helpful?
Miss Piggy
English Bulldog
9 Years
0 found helpful
Our 9yr old English Bulldog is currently hospitalized for what is suspected to be a stroke or possible brain tumor. Symptoms came on rather rapidly, in that Thursday evening she just seemed a little off, tired, but still eating/drinking/toileting normally just not quite as rambunctious as she normally is for a bulldog. Friday, she was the same. Saturday morning, I woke up and she was circling, walking into walls, vomiting, and was overall just seemingly very disoriented. We went to the vet Saturday morning and she has been there since. They gave her IV mannitol, have her on IV dexamethasone, IV fluids, and even IV clindamycin, just to cover all the bases. We were referred to neurology but declined testing due to costs, and if the diagnosis is a tumor we will not treat. However, I know the prognosis with a stroke is variable but better than a brain tumor. My question is if this is a stroke in what time frame could we possibly see the beginnings of a recovery?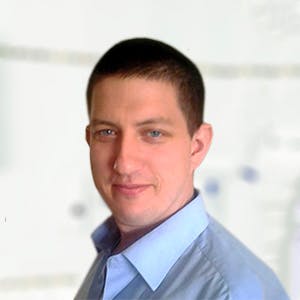 3320
Recommendations
There is no set timeframe for an improvement after a stroke as there are many variables including area of the brain affected, time until treatment given, the treatment given among other factors; other possible causes apart from brain tumour or stroke may be head trauma, poisoning among other causes. Monitor her progress day by day and take each day as it comes. Regards Dr Callum Turner DVM
Add a comment to Miss Piggy's experience
Was this experience helpful?
Nina
Cavalier King Charles Spaniel
9 Years
1 found helpful
Medication Used
Fortikore Plus 1.25+2.5mg
Hello I have Cavalier King Charles female that is almost 9 years old. 15 days ago started to have cough and seemed to be tired. A week ago after the problem continued we have been said by our vet that this is a heart problem and we started giving medication. 3 days later the dog had hematouria (blood in urine) we did several blood and urine tests (no problems found on tests) and we concluded that this was infection. We also had an ultrasound and found out that she had pain on her right kidney which was quite smaller that the left one (3.2cm vs 5cm). So we started antibiotics. Suddenly last night the dog started not to be able to get up and when she did her legs where moving up and down with no stability. After a few seconds everything was back to normal. 20 minutes later another similar episode but this time her head was turned left. We got her to the hospital but till now they have not come back to us with anything specific as they say they do not know yet what happened. They said them she had another episode during the night more severe with her being unable to stabilize her head.

Based on this information do you believe is a stroke? Do you believe is related to the heart disease? Do you think kidney problem has anything to do with heart disease? Any thoughts or recommendations?

Finally do you believe that is recoverable situation?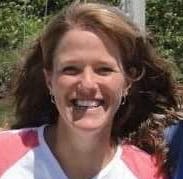 1610
Recommendations
CKCS dogs are prone to heart disease, and depending on how severe her heart disease is, she may be having strokes. Since I can't examine her, I have a hard time determining if that is what is happening, but it is possible. Her kidney problems are probably not related to her heart disease, and are likely a separate problem. Her recovery will depend on how she responds to medication, and it seems that your veterinarian is doing a good job managing her diseases and monitoring her. I hope that she is okay.
Add a comment to Nina's experience
Was this experience helpful?
Misho
American Eskimo Dog
14 Years
0 found helpful
Has Symptoms
in and out of consciouness
I have a 14 year old mini eskimo, very youthful, energetic and healthy. He got stung by a bee or wasp on Friday night and by Sunday he couldn't walk properly (loosing balance, walking in circles, dragging the left front paw and hind leg) took him to vet that Sunday, they ran a complete blood test, urinalysis, and fecal tests for infections, parasites etc, all came back negative, meaning no infection, parasites where present and blood test all within normal ranges with some very slightly on the higher range but vet said nothing to be concerned, however he prescribed, doxycycline (antibiotic) and prednisone (steroids). He suggested a visit to a neurologist. Took Misho to neurologist on Tuesday and physical test was looking good so neurologist suggested to finish the medication course and scheduled another visit for next Tuesday. Tuesday evening Misho had a full blown seizure and I rushed him to ER, he got anti seizure shot and spent the night at the hospital. Picked him Wednesday, he seemed weaker and disoriented for moments, somewhat like in and out of consciousness, Wednesday night he had a crying/barking anxious episode, and went back to sleep. Thursday he was still having problems walking, and disoriented and in and out of consciousness, sleeping most of the time, waking up for eating (hand fed), short walks for potty and back to sleep in my arms or bed. I massaged his legs and did gentle physical therapy on this left front and hind legs as they would stiffen up for moments (left side is unable to keep balance), Thursday evening after a potty walk out he started getting anxious and loud whimpering/crying/barking with focal seizures, rushed him again to ER where he spent the night and did MRI today (Friday). Vet cannot confirm if it was a stroke which I believe it was, or if it is hemangiosarcoma. At the moment he is spending the night at the hospital for recovery from MRI anesthesia and is on keppra (anti seizure) and prednisolone (steroid) and his long term levothyroxine.
I have the MRI report and images and I would like to get a "clearer" opinion on wether it was a stroke or hemangiosarcoma and what treatment to follow.
Neurologist says, she cannot tell which of the two is so basically Misho will be treated symptomatically, hoping that he will improve rather than decline over the next days.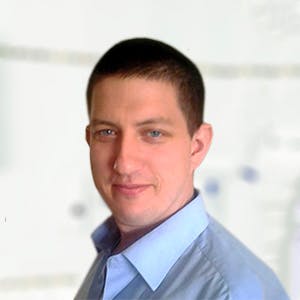 3320
Recommendations
If the Neurologist is unsure, it may not be a clear image but if you're looking for a second opinion on the MRI images and the report you should contact a telemedicine company (link below) for a second opinion by a board certified Radiologist and/or Oncologist to see if they are able to shed any light on a specific diagnosis (they may come to the same differential as the Neurologist). Regards Dr Callum Turner DVM http://petrays.com/services/
Add a comment to Misho's experience
Was this experience helpful?
Trixie
X ridgeback
6 Years
0 found helpful
Has Symptoms
Paralysis on hind legs panting
My dog was chasing a ball and fell into a crack in the ground spun over and cried out she has MRI and vets said it is a stroke and they will keep her in to give her physiotherapy. Will she regain use of her legs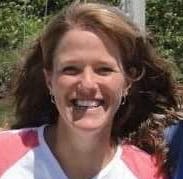 1610
Recommendations
I'm not able to answer that question without being able to examine Trixie or know more about her, unfortunately, as every situation is different. That would be a great question to ask of the veterinarians who are taking care of her, as they know her situation and are able to assess her and see what her prognosis is. I hope that she is okay.
Add a comment to Trixie's experience
Was this experience helpful?
George
Chihuahua
9 Years
0 found helpful
George is a 9 year old Chihuahua. We believe that he had a stroke or TIA a few months back. He is prone to seizures also but this time he fell over and tried to get up only to walk in circles and his eyes were bugged out more than usual (for this type of dog). He was fine writhing minutes just very tired. Since then an already anxious dog from noises has become a terrified dog afraid of even his own shadow. Hates going outside. Even terrified of the noise his dog bowls make when they hit his tag. Can this be related?
Add a comment to George's experience
Was this experience helpful?
Poppy
Chihuahua
6 Years
1 found helpful
Me and my husband were out side when our chihuahua came up to us holding her front left paw up like she had stepped on a thorn. She then switched and was holding up her right paw. We examined both paws and there was nothing stuck in either one. We set back down on the grass and she then was holding up her back left paw. And look like she was completely disoriented. She couldn't walk in a straight line, she looked drunk. She was tilting her head almost upside down. We immediately took her to the emergency vet. They did an exam and said that everything looks okay. She seemed okay. And thought it sounded like she had a seizure. We took her home, and kept a close eye on her. She was not herself for about 72 hours after. And the more educate myself it sounds like a stroke. Wondering what options i have at this point. I don't want it to happen again.
Add a comment to Poppy's experience
Was this experience helpful?
Hannah
LABRADORE
11 Years
1 found helpful
Has Symptoms
Had all typical stroke symptoms plus Drewelling
My 11 year old Labrador had a stroke on Sunday night, took her to the vets first think Monday morning. She examined her thoroughly, took her blood pressure and listened to her heart. She confirmed that Hannah had had a stroke.
She gave her an injection and put her on Vivitonin 100mg, to be taken on an empty stomach.
Hannah, 3 days later seems very much recovered. She is eating well, walking normally and only has the slightest of head tilt. She is desperate to go out walkies but I am only letting her out into our neighbouring field for pees and poos.
When is it safe to start short walks again, we are seeing the vet next Monday.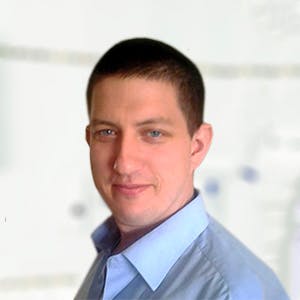 3320
Recommendations
It would be best to walk Hannah on a leash initially to keep control of her, walking around two miles on the lead will help her get energy out but won't cause exhaustion. It sounds like Hannah is recovering well from the stroke and return to activity needs to be gentle, but some walking is required to dissipate her energy. Regards Dr Callum Turner DVM
Add a comment to Hannah's experience
Was this experience helpful?