Snake Bite in Dogs
Veterinary reviewed by: Michele K.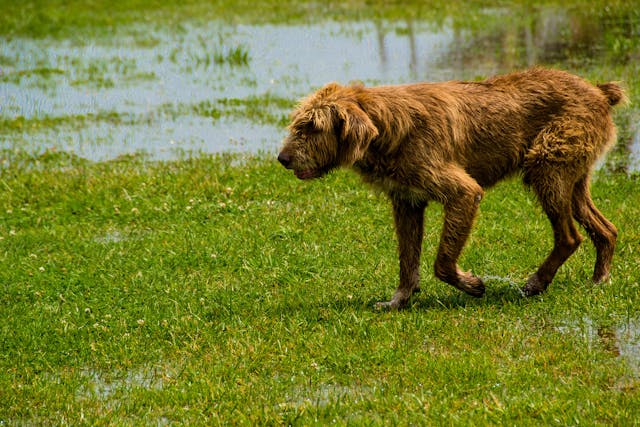 Veterinary reviewed by: Michele K.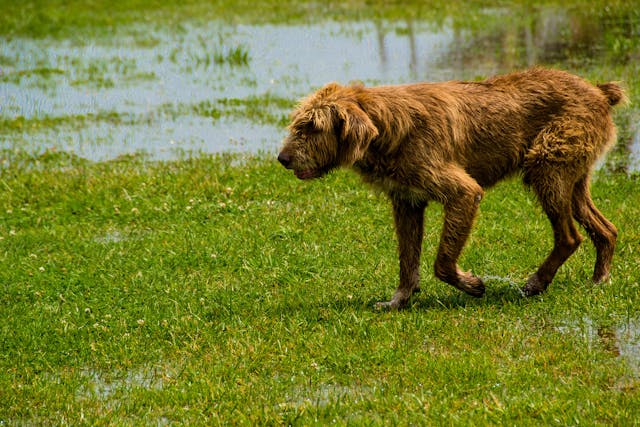 What is Snake Bite?
There are 25 types of poisonous snakes in North America. They can be found all over the continent, and the danger they pose is very real. Though not all snakes have a deadly venom, a snake bite will still cause discomfort and stress for your pet. In the case of venomous snakes, time is of the essence in regards to life-saving treatment. Do not attempt any life-saving measures on your own; bring your dog to the veterinary clinic immediately.
Snake bite in dogs is known as envenomation in veterinary terms. Snakes are prevalent in warmer months, and though they generally keep to themselves, snake bites do occur. If you witness or suspect that your dog has been bitten, do not delay in taking him to the veterinarian.
Snake Bite Average Cost
From 367 quotes ranging from $3,000 - $10,000
Symptoms of Snake Bite in Dogs
The signs of a snake bite may appear within 1 hour to 24 hours after the incident occurs, but it is very important to note that the effects of the snake bite on your dog's system begin to take effect immediately.
Non-venomous snake

Swelling or bruising around the bite
Possible visible puncture wounds
Bleeding from the wound
Pain and infection may occur after a time

Venomous snake

Shaking and tremors
Excessive salivation (ptyalism)
Rapid, shallow breathing
Obvious tissue damage, discoloration and bleeding from wound site
Vomiting
Blood in urine
Incontinence
Altered mental status
Dilated pupil
Muscle contractions
Loss of bodily movements (ataxia)
Limb weakness (tetraparesis)
Collapse
Paralysis
Death
Types
Non-venomous

Types are garter snake (most common non-venomous of NA), boas, pythons, kingsnakes and many more
Venomous: the most common species of venomous snake are classified below.

Elapidae

The coral snake is the most common of this family
These snakes are generally found in the southern edges of the continent
They have short fangs that paralyze the respiratory system with a neurotoxic venom
The coral snake is small, with red, yellow and black rings
Other non-indigenous members of the Elapidae family are being introduced to NA through zoos and private collectors

Crotalids

Rattlesnakes, cottonmouths and copperheads are populous in NA
They have long, hinged fangs
The effects of their venom can be hemotoxic (destroy red blood cells), anticoagulant (disrupt blood clotting), and necrotizing (cause organ degeneration and tissue damage)
Some species, such as the rattlesnake, also have neurotoxic effects
Top
Causes of Snake Bite in Dogs
The complications your pet will experience from a snake bite range from minimal (as in a non-venomous bite, unless infection sets in) to extremely dangerous, as listed below in reference to a venomous bite.

The reaction to the bite will vary on the species of the snake and the toxicity of the venom
The size and maturity of the snake will affect the amount of venom
The site of the bite is a factor (for example a bite on the chest or abdomen will mean the venom enters the body closer to the heart and makes it way through the body more quickly)
Thus, bites to the head or extremities cause less mortality
In early summer, snakes may have more venom in their fangs
If the last bite was some time ago, the venom may be more in quantity
Venomous bites can cause blood vessel and tissue damage, organ damage, low blood pressure, lactic acidemia (disturbance of PH in blood)
There can be destruction of red blood cells
Top
Diagnosis of Snake Bite in Dogs
If you suspect that your canine family member has been bitten by a snake, do not delay in rushing him to the veterinary emergency clinic. Please remember to try and remain calm. You don't want your dog to sense your panic because he needs to be kept as quiet as possible while in transit to the clinic. Do not allow him to walk; carry him to your vehicle and try to assure him with your voice and actions.
Do not attempt any home remedies like ice packs or tourniquets; you may think you are helping, when in fact, you are just delaying getting your beloved pet the help he needs.
If possible, carefully bring the dead snake with you, or take a picture of the snake to show the veterinarian and assist in the diagnosis. Based on the information you provide, and the clinical signs, your veterinarian will determine the best therapy.
Top
Treatment of Snake Bite in Dogs
Non-venomous bite treatment

The wound will be cleaned thoroughly. Your veterinarian may prescribe antibiotics, anti-inflammatories, and antihistamines as required.

Venomous bite treatment

If the veterinarian has determined that your dog requires antivenom, it will be administered, along with locating, marking and cleaning the bite. The remaining course of treatment will depend upon the severity of the bite, your dog's clinical signs, and the type of snake that caused the condition.
Options and observations may include the following.
Antivenom is most effective when given within 6 hours of a snake bite
If the bite is severe, oxygen support, corticosteroids and intravenous fluids may be given to control shock and protect against tissue damage
Anticonvulsants, antibiotics, antihistamines, pain control and anti-inflammatories are often needed as well
Your pet will need close observation for up to 48 hours as sometimes the full signs and effects of the envenomation do not appear right away
A mild case of snake bite could clear up in a few days
A serious case with many complications could mean a lengthy hospital stay and a recovery period of several weeks
Top
Worried about the cost of Snake Bite treatment?
Pet Insurance covers the cost of many common pet health conditions. Prepare for the unexpected by getting a quote from top pet insurance providers.
Recovery of Snake Bite in Dogs
Studies show that the prognosis of recovery is more guarded with a rattlesnake bite than other venomous snake encounters. However, the recovery of your furry family member will depend on several factors.
The age, size of the dog, current health status at the time of bite, and the time that passes before he is treated will all contribute to the recovery success. The bite location can have an impact, as can the size of the wound.
Potential problems that may contribute to a poor prognosis are bringing your pet to the vet when his condition is grave, the possibility of rapid deterioration no matter what the veterinarian's efforts may have been, and the inability to determine the type of snake bite your pet received. It has been documented as well that signs of toxicity have been known to appear after a delay when all was thought to be well, and the pet was not being as closely monitored by the owner.
In the event of a successful recovery (and it is possible), follow-up will be needed for assessment of wound healing, and an examination and testing visit to evaluate the return of bodily systems, muscles, and organs to their normal function.
As a pet owner, you must realize that the recovery time could be quite extensive, involving rehabilitation and continued therapy.
Paying to treat a snake bite out of pocket can be a major financial burden. Fortunately, most pet insurance companies reimburse claims within 3 days, putting 90% of the bill back in your pocket. In the market for pet insurance? Compare leading pet insurance companies to find the right plan for your pet.

Top
Snake Bite Average Cost
From 367 quotes ranging from $3,000 - $10,000
Top
Snake Bite Questions and Advice from Veterinary Professionals
Pit Bull
7 Years
10 found helpful
10 found helpful
He has a wound on his tail that is busted open and bleeding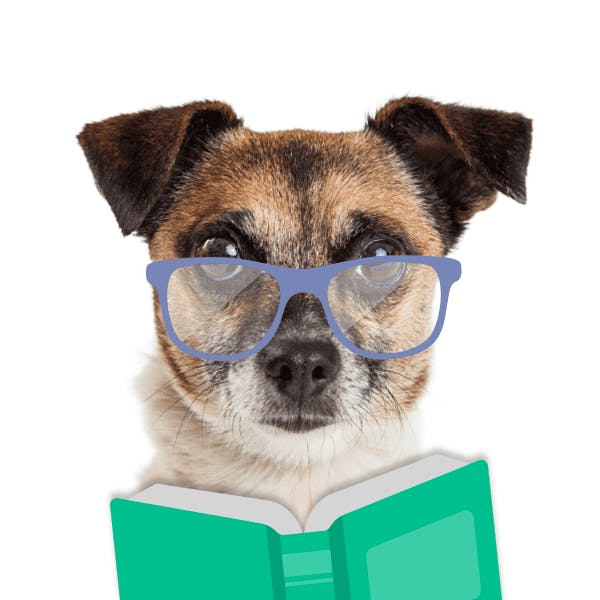 Dr. Linda S. MVB MRCVS
10 Recommendations
Unfortunately the link to the picture is not working. It is important for a vet to assess the wound ASAP as it likely needs flushing and may also require stitches and/or dressing. The vet will likely also need to prescribe pain relief, anti inflammatories and antibiotics. As he is shaking, he may well be in discomfort or have a fever. In the title you also write 'snake bite' if this is the case, depending on the type of snake he could be in real danger and may need anti venom. The sooner he is seen the better.
Nov. 23, 2020
Was this experience helpful?
Chihuahua Beagle
One Year and 11 Months
0 found helpful
0 found helpful
Has Symptoms
Whining, And Swelling In The Hip, Snake Bite
I can tell it's a snake bite but I don't know what type or what to do. He has a vet but they're unavailable due to the fact it's night time.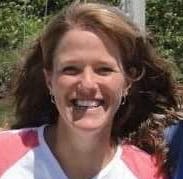 Dr. Michele K. DVM
0 Recommendations
Thank you for your question. It would be best to have your pet seen by a veterinarian, as they can examine them, see what might be going on, and get treatment if needed.
Oct. 14, 2020
Was this experience helpful?
Snake Bite Average Cost
From 367 quotes ranging from $3,000 - $10,000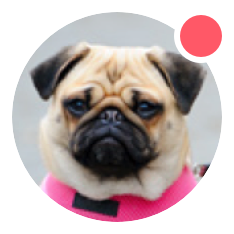 Need pet insurance?