What is Snake Bite?
There are 25 types of poisonous snakes in North America. They can be found all over the continent, and the danger they pose is very real. Though not all snakes have a deadly venom, a snake bite will still cause discomfort and stress for your pet. In the case of venomous snakes, time is of the essence in regards to life-saving treatment. Do not attempt any life-saving measures on your own; bring your dog to the veterinary clinic immediately.
Snake bite in dogs is known as envenomation in veterinary terms. Snakes are prevalent in warmer months, and though they generally keep to themselves, snake bites do occur. If you witness or suspect that your dog has been bitten, do not delay in taking him to the veterinarian.
Symptoms of Snake Bite in Dogs
The symptoms of snake bite may appear within 1 hour to 24 hours after the incident occurs, but it is very important to note that the effects of the snake bite on your dog's system begin to take effect immediately.
Non-venomous snake

Swelling or bruising around the bite
Possible visible puncture wounds
Bleeding from the wound
Pain and infection may occur after a time

Venomous snake

Shaking and tremors
Excessive salivation (ptyalism)
Rapid, shallow breathing
Obvious tissue damage, discoloration and bleeding from wound site
Vomiting
Blood in urine
Incontinence
Altered mental status
Dilated pupil
Muscle contractions
Loss of bodily movements (ataxia)
Limb weakness (tetraparesis)
Collapse
Paralysis
Types
Non-venomous

This type of snake usually constricts their prey
Types are garter snake (most common non-venomous of NA), boas, pythons, kingsnakes and many more
Venomous - the most common species of venomous snake are classified below.

Elapidae

The coral snake is the most common of this family
These snakes are generally found in the southern edges of the continent
They have short fangs that paralyze the respiratory system with a neurotoxic venom
The coral snake is small, with red, yellow and black rings
Other non-indigenous members of the Elapidae family are being introduced to NA through zoos and private collectors

Crotalids

Rattlesnakes, cottonmouths and copperheads are populous in NA
They have long, hinged fangs
The effects of their venom can be hemotoxic (destroy red blood cells), anticoagulant (disrupt blood clotting), and necrotizing (cause organ degeneration and tissue damage)
Some species, such as the rattlesnake, also have neurotoxic effects


Causes of Snake Bite in Dogs
The complications your pet will experience from a snake bite range from minimal (as in a non-venomous bite, unless infection sets in) to extremely dangerous, as listed below in reference to a venomous bite.

The reaction to the bite will vary on the species of the snake and the toxicity of the venom
The size and maturity of the snake will affect the amount of venom
The site of the bite is a factor (for example a bite on the chest or abdomen will mean the venom enters the body closer to the heart and makes it way through the body more quickly)
Thus, bites to the head or extremities cause less mortality
In early summer, snakes may have more venom in their fangs
If the last bite was some time ago, the venom may be more in quantity
Venomous bites can cause blood vessel and tissue damage, organ damage, low blood pressure, lactic acidemia (disturbance of PH in blood)
There can be destruction of red blood cells
Diagnosis of Snake Bite in Dogs
If you suspect that your canine family member has been bitten by a snake, do not delay in rushing him to the veterinary emergency clinic. Please remember to try and remain calm. You don't want your dog to sense your panic because he needs to be kept as quiet as possible while in transit to the clinic. Do not allow him to walk; carry him to your vehicle and try to assure him with your voice and actions.
Do not attempt any home remedies like ice packs or tourniquets; you may think you are helping, when in fact, you are just delaying getting your beloved pet the help he needs.
If possible, carefully bring the dead snake with you, or take a picture of the snake with your cellular phone to show the veterinarian, and assist in the diagnosis. Based on the information you provide, and the clinical signs, your veterinarian will determine the best therapy.
Some veterinarians may choose to use a snake venom detection kit as part of the diagnosis.
Treatment of Snake Bite in Dogs
Non-venomous bite treatment

The wound will be cleaned thoroughly. Your veterinarian will prescribe antibiotics, anti-inflammatories, and antihistamines as required.

Venomous bite treatment

If the veterinarian has determined that your dog requires antivenom, it will be administered, along with locating, marking and cleaning the bite. The remaining course of treatment will depend upon the severity of the bite, and the type of snake who caused the condition.
Options and observations may include the following.
Antivenom is most effective when given within 6 hours of a snake bite
If the bite is severe, oxygen support, corticosteroids and intravenous fluids will be given to control shock and protect against tissue damage
Anticonvulsants, antibiotics, antihistamines, pain control and anti-inflammatories are usually needed as well
Your pet will need close observation for up to 48 hours as sometimes the full signs and effects of the envenomation do not appear right away
A mild case of snake bite could clear up in a few days
A serious case with many complications could mean a lengthy hospital stay and a recovery period of several weeks
Recovery of Snake Bite in Dogs
Studies show that the prognosis of recovery is more guarded with a rattlesnake bite than other venomous snake encounters. However, the recovery of your furry family member will depend on several factors.
The age, size of the dog, current health status at the time of bite, and the time that passes before he is treated will all contribute to the recovery success. The bite location can have an impact, as can the size of the wound.
Potential problems that may contribute to the prognosis are bringing your pet to the vet when his condition is grave, the possibility of rapid deterioration no matter what the veterinarian's efforts may have been, and the inability to determine the type of snake bite your pet received. It has been documented as well that signs of toxicity have been known to appear after a delay when all was thought to be well, and the pet was not being as closely monitored by the owner.
In the event of a successful recovery (and it is possible), follow-up will be needed for assessment of wound healing, and an examination and testing visit to evaluate the return of bodily systems, muscles, and organs to their normal function.
As a pet owner, you must realize that the recovery time could be quite extensive, involving rehabilitation and continued therapy.
Snake Bite Questions and Advice from Veterinary Professionals
Karma
shiba inu/husky mix
3 Years
5 found helpful
Karma was roaming around off leash in a field in Southern Arizona while I was working in said field. She started laying down in front of me and I realized her neck was starting to swell. I was pretty worried as I have never dealt with a snake bite, or even knew anyone who got bit. She was walking around just fine and followed me back to the van where we drove to the nearest vet hospital (40 mins) Her swelling increased a decent amount during the drive but she was still "with it". I couldn't see the wound but it seemed to be her under left jaw/neck fat area. We walked in the hospital and waited for about 20 mins to meet with anyone. Long story short, the vet checked her breathing and it was not affected. He gave her a pain medicine shot which stoned karma out of her mind, which he did not warm me about prior to seeing her totally wig out after they leave us alone again for like 15 mins. They of course recommended an over night stay, which fluids, antivenom, and the works, which would have been $2000. I could not afford that. But thankfully, I considered the fact that dogs are naturally more resilliant to bites, it bit her in the protective neck fat which is a quicker heal process than in the leg or on the face, her breathing was strong and unaffected even though her swelling looked massive. I should add that Karma is 30 lbs and around 3 years old, very healthy and active and gets fed a mostly raw diet. I opted not to give her the antivenom or over night stay. I had already agreed to the horribly narcotic pain killer shot they gave her, and I agreed to antibiotics. Fast forward to healing.. she was very lethargic from the extended release pain shot for the next 3 days. Her swelling moved a lot. It dropped from the gravity, and moved down into her chest and even one leg before completely dissipating. 4-5 days after the bite, I got her to eat
some wet canned dog for the first time. She had been drinking water on her own, which was quite a sad spectacle lol. She peed throughout the first few days, but did not pass a bowel movement until maybe 5-6 days after the bite. 3 weeks later she is fine. Small swell around wound site, where scab is starting to slough off. At first I had put wet compresses on her wound to keep it moist to allow for draining, but after the pain killers wore off, she wouldn't let me hold anything to her neck anymore. Moral of the story, if your dog is above 30 lbs and healthy, they can most likely process the venom on their own, and you just need to focus on the wound itself. Karma's didn't bleed until almost 32 hours after the bite. Where it lightly leaked for a day or so. This is normal and needs to happen for the body to release the toxins. Help keep the wound moist, keep cool water close and easily accessible for your dog, only offer SOFT foods for the first 5-7 days after the bite. Do not put a COLD compress on the swelling, it stops blood flow which can lead to clots and frostbite. Give them a soft bed, soft foods, cool water. My dog opted for laying on the cool sand a lot of the time, which makes sense because the ground has anti-inflammatory properties. Read your dog, and keep their limits and strengths in mind. Hope this helps those who feel crazy hearing "go to the vet" over and over again.
My dog is 75lbs, was bitten by a rattlesnake 5 days ago, couldn't afford 10, 000 emergency vet bill, went home with him and gave him Benadryl, he has ate everyday, I gave him his favorite, grilled chicken breasts breasts. He was bit on nose and cheek, the fluid did drop to his chest, but is almost gone now. He keeps wanting to play with brother and sister and very active today!! I thought we would lose him. I believe being healthy and big helped!!!
Sammy Sue is a 14-year-old Jack Russell that was bit this summer in July. She was struck twice in the neck.It is currently December. We did choose to give her antivenin and a hyperbaric oxygen chamber treatment. She also had fluids. She did come through it.She had to be watched for the first seven days. She does have some long-term side effects. She has some neurological damage in her back left leg. Her leg gets lost in space. Her reflexes are very slow on that leg. She also has severe muscle spasm in the SCM on the side of the neck that was bit. This causes her to have torticollis. She has lost a ton of stamina and energy because of the snakebite. Most of the time she lays around. Prior to the snakebite she ran around our property.
I feel I need to comment on this forum. I have had 2 small dogs 14lbs and 10lbs bitten by rattlesnakes. One lived and one sadly did not. I am fortunate to live near Tijuana Mexico and have extremely excellent and affordable vet care. In April of this year my pug chihuahua mix was bitten by a rattlesnake. Emergency vet started at 6,000...called my vet in Tijuana and they said no antivenom there...but had the other medications needed. I went and after 4 days she came home good as new. Last week my jack Russell mix was bitten. Went straight to Tijuana vet used same meds and he passed 17 hours later. Had the first dog not made it I would have paid the money to save my dog. Snake venom is no joke. My Taco boy may still be alive today had I gotten the antivenom. So if you are unfamiliar with snakebites as I was please do yourself a favor and save the heartache...get the antivenom. I blame myself every day on the not understanding the severity of a rattlesnakes venom and if I can help someone in their thought process I am here to do it. My other 3 dogs have the rattlesnake vaccine which only buys your dog time to get the antivenom it does not protect them from the venom. I hope no one's dog ever has to endure a venomous bite...but if the unfortunate happens please get as quickly as you can to an mergency vet...most regular vets cannot afford to keep the antivenom stocked. I hope this helps save a pets life.
My dog has been bitten by what it looks like a snake I haven't taken her to the vet she got bit yesterday, she seems okay but I am worried her swelling has been getting worst
My 10 1/2 year old Jack Russell, Bella, was bitten four days ago by a five foot Rattlesnake. She was at the vet within an hour. Blood clotting looked good on day two after antivenin and fluids but she would not eat, drink, or urinate. She weighs 18 pounds and was bit on the chest. Day three showed blood issues. Additional antivenin and blood transfusion was recommended for $2000. At this point, I had already spent $2800. I opted to bring her home with pain meds and antibiotic. Within two hours of being home, she ate and drank. Within eight hours, she was urinating and walking around some, although she was a little wobbly. I am certain the vet saved her life but I think being home is helping her recovery. I was certain she would not make it with so many factors not in her favor, but she is one tough loved dog.
My dog Sunny was bitten by a rattle snake about a week ago. We took him to the emergency vet and they then gave him anti venom and looked after him for the next two days. He's home now and we give him the medicines the doctor gave us, but the wound itself is seeping and it is swollen. He was bitten on his side a few inches back from his armpit. Is the seeping normal? Is that his body fighting infection? He is on anti biotic but I'm still worried. Please if anyone knows something let me know.
Add a comment to Karma's experience
Was this experience helpful?
Rufus
chug
9 Years
0 found helpful
We have a nine year old pug/chihauhua. We are not sure if our Rufus was bitten by a snake or not, however he was outside to potty on Sat but when he didnt come in we went looking. He was under a small shrub beside our home and when called he wouldnt get up. We first thought it was heat exhaustion so treated that accordingly and even put him in the pool to cool him down. He was having respiratory trouble and having trouble standing on his hind legs. While in the pool for just a few minutes he was moving all 4 legs. We took him on to vet for treatment of his breathing and weakness but the vet i went to was 15 min from closing and they said it was too late in the day and I should take him to the emergency animal hospital. Rufus doesn't do well riding so his anxiety got worse causing the breathing to also worsen. When we finally got him to the clinic it was an hour and 15 min later.He was placed in an oxygen kennel and blood work up showed elevated liver enzymes which the vet attributed to a possible anaphylactic reaction to something. His body temp was normal... He had a seizure yesturday afternoon and another this morning. They have him on anti seizure meds and just gave steroids. He also had a broad spectrum antibiotic and fluids. There is no obvious bite marks but could this be a snake bite?
So update... vet called and Rufus ate and drank some water for the first time since I took him in. They have changed his antibiotic and added steroids and an anti seizure medication. He is out of the oxygen kennel also. He is still weak and wont stand on back legs.....any advise?
Add a comment to Rufus's experience
Was this experience helpful?
Pablo
Pit bull
4 Years
0 found helpful
Has Symptoms
Not able to walk, vomiting
My boyfriend's pit bull was found at the edge of the woods in a thunderstorm, prone and limp. He drove his truck down and got Pablo in the back of the truck. He got him into the house, and as the night went on, the dog became extremely sick, vomiting, diarrhea, unable to walk, drinking a lot of water but vomiting it up. He took him to the vet first thing in the morning, and the vet determined a large, poisonous snake had bitten him on the nose. It has been 48 hours, and poor Pablo is on IV glucose and steroids, still struggling to walk, still not able to eat. Is he likely to survive?
Add a comment to Pablo's experience
Was this experience helpful?
Sam
Dachshund
7 Years
0 found helpful
Has Symptoms
Swelling on the mouth area,
My 7 year old Sam caught a baby black cobra at the backyard. She killed it and tore it to half. Her mouth started to swell and she was weak. Unfortunately this happened at night and we do not have 24 hour vets or vets on call so was forced to wait until early the next morning to rush to the vet which was VERY frustrating. She is currently at the vet receiving antivenin and under monitoring. It's now around 20 hours since her suspected time of snake bite. Was still weak. Is there anything owners can do in instances when we can't reach the vet immediately?
Add a comment to Sam's experience
Was this experience helpful?
Buddy
Australian Shepherd
11 Years
0 found helpful
My 75lb. Australian Shepherd was bit by a timber rattler 14 months ago. Never received antivenin because by the time we tracked down a clinic that had it, two hours had gone by. He received 3 liters of fluids - benadryl - sterroids - pain meds - and the following morning because his platelets were at a critical level - he received a chemotherapy shot. All of these treatments gave him a complete recovery. Here's the question - he is now going deaf. Could this be a long term effect from the rattlesnake bike!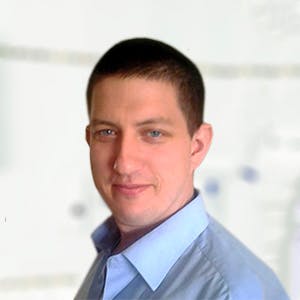 3320
Recommendations
A loss of hearing may be a delayed after effect of snake bite envenomation, however I cannot confirm whether this is the case for Buddy; you should discuss with your Veterinarian to confirm and ensure that there is no other underlying cause. Regards Dr Callum Turner DVM
Add a comment to Buddy's experience
Was this experience helpful?
Penelope
Chihuahua
12 Years
2 found helpful
My 4 lb chihuahua was bit in the head, above the eye by an adult pigmy rattle snake at 5pm. Within 45 minutes she was in ER. She was put on fluids and given anti venom. Her upper cheek area is swollen and eye is partially shut. She was kept overnight and I brought her to my veterinary in the early am. She was put on IV for the day until I brought her home at 4pm. She is walking, urinating and ate food on her own. My concern and question is has she had sufficient fluids? Also, the doctor said that blood work was not necessary. Do you feel I should bring her back tomorrow to test her kidney function? I am concerned about the effects of the anti venom over time? Thank you for your time.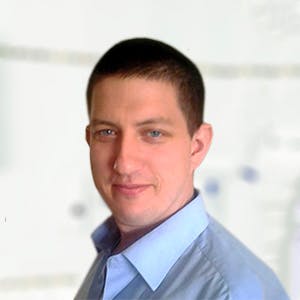 3320
Recommendations
It seems like Penelope received swift immediate action of supportive care and antivenom which has lead to her being discharged from her Veterinarian; since the bite she has been on fluids and should have been a sufficient amount, all you need to concentrate on is whether is is eating and drinking on her own. Whilst a blood test may not be vital, it may be good to do one after a week just to see how the numbers are if it would put your mind at rest. Regards Dr Callum Turner DVM
Add a comment to Penelope's experience
Was this experience helpful?
Elvis
Labrador Retriever
11 Years
0 found helpful
My 11 year old labrador, Elvis, was bitten on Saturday. We did not see him get bit. On Sunday we noticed he was more stiff than normal, but we thought it was because he was tired from running around with our other dog the night before. His leg was swollen. The swelling was an airsack like swelling. It didn't hurt to touch it. We thought it could maybe be a bee sting and gave him Benedryl. On Monday he was unableto eat or get up the stairs. We notices his gums were white. We took him to the vet and they did blood tests and determined he was bit by a snake. We live in Utah so the possibility of the snake beign a cottonmouth or rattler is a good possiblilty. I'm unsure what drugs they administered him. He seemed almost normal for a couple hours after his vet clinic, but then got much worse. His breathing was rapid. He vommited frequently and had diareha. His breathing was very heavy and he was unable to move from one spot. Will he be able to pull through this even though his treatment to the snake bite was delayed 3 days? If he gets through this will he suffer necrosis or organ damage? Is there a good chance he'll get through this? I would have asked the vet, but I was unable to go to the appointment (my parents took him). Our vet also doesn't seem very reliable because they said it was just a bee sting the first time we took him in and after the second time we took him in it took the vet days to get back to us with results.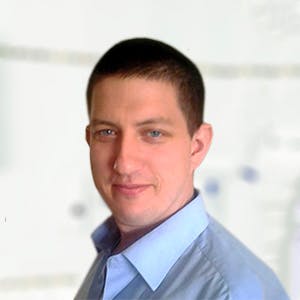 3320
Recommendations
A delay in treatment will have a negative effect on the overall case and prognosis; there are many factors to consider including the amount of envenomation, any secondary infection of the bite wound, treatment given, response to treatment among other factors. Without examining Elvis I cannot say how his recovery would likely go, but if you're not happy with the service from your Veterinarian you should consider visiting another Veterinarian especially if Elvis is having breathing difficulties. Regards Dr Callum Turner DVM
Add a comment to Elvis's experience
Was this experience helpful?
Buckley
Labrador Retriever
12 Years
1 found helpful
Buckley was possibly bit by a snake 28 hours ago. After 2 vets he is on cephalexin benadryl and antinflamatory after our vet noticed his lymph node in his thigh swollen. I think he has pitting edema as of now. Should I be concerned or is that part of the healing process? Ty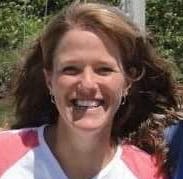 Dr. Michele King, DVM
Dr. Michele King DVM
1611
Recommendations
Snake bites can be very damaging to the tissues around the bite, and can take quite a while to fully heal, with tissue necrosis and inflammation occurring during the healing process. If he was bitten in that back leg, this may be part of the healing process. Since I cannot see him and don't know much about his situation, this would be an excellent question for the veterinarians taking care of him.
Add a comment to Buckley's experience
Was this experience helpful?
Raymond
Stray
5 Years
0 found helpful
Has Symptoms
Swelling. Drooling. Blood in stool.
So my dog Raymond got bitten by a snake, we aren't sure what kind. But it was on his inner lips area. Doses of anti venom shots and saline have been given to him. Today is the second day and his face has swollen up more than it was yesterday. I'm a bit worried about his swelling. Do you have any suggestions or ways to let me know that the swelling is normal and will subside soon? No medication besides the anti venom and the intervenous has been given to him.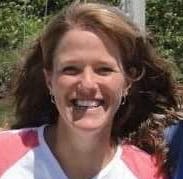 Dr. Michele King, DVM
Dr. Michele King DVM
1611
Recommendations
Depending on the type of snake Raymond was bitten by, he may go through dramatic swelling and tissue death before he starts to improve. Some snake bites require ongoign therapy, and it would be a good idea to have him rechecked by your veterinarian to be re-evaluated and see if he needs any further care. I hope that he is okay.
Add a comment to Raymond's experience
Was this experience helpful?
Lucy Belle
Boxer
5 Years
-2 found helpful
We believe my dog was bitten by an Eastern diamondback rattlesnake by her right ear. Based on the 2" fang spread, we think the snake was about 6 - 7' long. The right side of her face was grotesquely swollen, she drooled, was bleeding profusely, and was having problems using her right front leg. We took her to the vet, and antivenin was administered. The vet says she's going to make a full recovery. But, I'm concerned about permanent tissue damage. Do you happen to have any information concerning snakebite recovery? Thank you.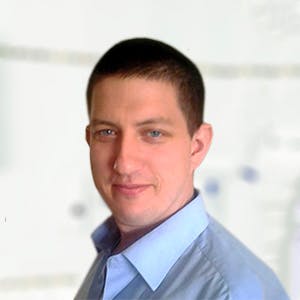 3320
Recommendations
Bites from an eastern diamondback rattlesnake (and other snakes from the genus Crotalus) may result in long term complications due to tissue necrosis which may lead to loss of function or amputation; the severity of the bite, the amount of venom, general health status before the bite and time until Veterinary treatment will have a bearing on the overall prognosis. Your Veterinarian would have the best idea about the overall prognosis for Lucy Belle; regular checks during recovery would be good to ensure that she is recovering properly. Regards Dr Callum Turner DVM
Full Recovery
Treatment Cost: $863.00
Lucy Bell was bitten by an eastern diamondback rattlesnake on Monday, October 24. Based on the fang spread of approximately 2", we believe the snake was about 7 feet long. She was bitten on the right side of her head by her ear. Within 6 hours, she was given antivenom and made a miraculous recovery. She was sent home on Cephalexin to prevent infection and Deramaxx for pain and inflammation. The first 24 hours after envenomation were tough. Her face and mouth were grotesquely swollen. It was so bad that her gums were exposed, and they would bleed with just the slightest irritation. Eating dry kibble was out, but she wasn't very hungry anyway. She also had trouble drinking water due to the swelling. She was VERY lethargic and literally slept all day and all night. She wasn't urinating much and hadn't had a bowel movement since the bite. Her right front leg seemed to be weak, also. The 2nd day after the bite, the swelling had decreased dramatically. She acted like she felt better, but was nowhere near 100%. She started eating a little more, including canned food. There was blood in her urine, but according to everything I'd read online and to my vet, this was normal. Third day post-bite showed an even better improvement in the swelling, and her urine was much clearer. Her appetite had returned, and she started having bowel movements again. Today is day 6 post bite, and there's only a slight bit of swelling right at her throat. It continues to shrink daily. She's moving around more and spending more time outside. Appetite, urination and bowel movements are back to normal. The swelling is still minimal, but I'm concerned about any possible permanent tissue damage. My vet's office said that the tissue in the area would die and slough off but would return with a slightly darker pigmentation to it. We haven't reached that point yet. It doesn't matter what she'll look like. She's my precious baby, and she has my heart. She's still here with us, and I'm very thankful for that. If your dog is ever bitten by a snake, venomous or non-venomous, GO TO THE VET IMMEDIATELY. It could save their life. It saved Lucy Belle's.
My beautiful, wonderful Plato (50% collie & 50% golden retriever) was bitten by a copperhead about a week ago. He is 2 years old. His is the HAPPIEST demeanor I've ever seen in a dog. His paw did not swell, he DID limp on the paw, there was no blood. After about 15 minutes, he was practically comatose. I called and rushed him to the vet who promptly treated him and kept him overnight. He is still here with me today and all because I called the vet. If I hadn't, I suspect his immune system wouldn't have been able to handle the venom. Sure, the vets are out there to make money. We are existing in a capitalist society. That is also why I pay for pet insurance. Having just lost my husband of 31 years, I was indeed grateful the vet could treat and return my companion to me. If you don't love your pet, re-home him to someone who cares. And, how DARE you declare that ALL vets are in the business for the money.
Hey,Tom T, Next time you get bite by a poisonous snake, and don't go to the ER, please let us know how things turned out.. IDIOT
If you love your dog, and s/he gets bit by a snake, especially if you KNOW it is venomous, GET THE DOG TO THE VET. Because every bite is different and you don't know how much venom may have been injected or how your particular dog will react to the venom.
My Lucy was bitten yesterday afternoon by a rattlesnake. She received the antivenom. She was sent home with steroids and antibiotics. She is still swollen in her face and throat. She was got stroked between the eyes. She is eating and drinking but sleeps mainly. Thank goodness for our vet team. I'm praying for a full recovery.
My sister's dog was bitten 2 nights ago, she rushed him to the vet ER but would not help him due to them not being able to pay. She had to put him down. I don't understand why they wouldnt work with her.
My 5 lb poodle was bitten yesterday by a small timber rattler right above her eye. My vet lives about 35 miles away and closed on Saturday but he met me there and gave her 2 vials of anti venom as well as steriods, pain meds and IV fluids. When I got her there which was less than an hour since being bitten she was almost gone. Her heart rate was down to 40 and she was stiff. Please don't tell folks not to get their beloved dog to the vet right away, that is the only thing that saved my dog. She was able to go home today with antibiotics and steroids and she is still very lethargic and has had blood in her urine and a little in her throw up but she's picking her head up which is more than she could do yesterday.
I find the articles that say to rush your dog to the vet ridiculous. The articles are written by the vets that will be happy to take your money to the tune od thousands of dollars.

My dog survived without spending a cent.

I find most vets to be lacking in morals.
Add a comment to Lucy Belle's experience
Was this experience helpful?
Soncco
German Shepherd
2 Years
0 found helpful
My dog was bitten by a snake yesterday, we rushed him to the vet clinic and they provided antibiotics and injected antihistamine. Soncco is still his normal self drinking and eating, the only symptom is swelling that has got worse now around nose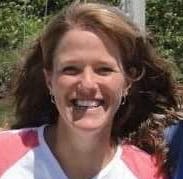 Dr. Michele King, DVM
Dr. Michele King DVM
1611
Recommendations
Depending on what type of snake bit Soncco, he may need ongoing treatment for the swelling. Some snakes can cause significant swelling and tissue death. Since you had him seen by a veterinarian yesterday, it would be a good idea to call them and find out what should be expected from what they saw when they examined him, and if you need any further treatment for him. I hope that all goes well for him.
Add a comment to Soncco's experience
Was this experience helpful?
Sparky
Dachshund
8 Years
0 found helpful
My dachshund was bit by a rattlesnake Tuesday and received treatment. He was bit on his snout and the scab has started coming off, I think too soon, but we have been cleaning it like they told us and it seems like there is a hole there. Is this normal and what should I do?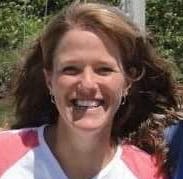 Dr. Michele King, DVM
Dr. Michele King DVM
1611
Recommendations
Rattlesnake bites can cause tremendous tissue damage and skin sloughing, and can take quite a while to heal. I'm not sure what medications Sparky is on, bu the may need further treatment as the skin dies and heals. It would be best to have a recheck with your veterinarian, as they can look at the area, determine if it is progressing as expected, and see if he needs any further care. I hope that he is okay.
Add a comment to Sparky's experience
Was this experience helpful?
Baeu
pit bull terrier
1 Year
1 found helpful
my 1 1/2 year old pit bull was perfectly fine but then all the sudden I noticed him breathing hard. That went on for 2 days but he was still eating and drinking a lot of water. By the third day he could barely breath, gasping for every breath. Could that have been initiated from a snake bite and if so, if given time would his breathing get better? That was his only sign of distress, no swelling or bite marks.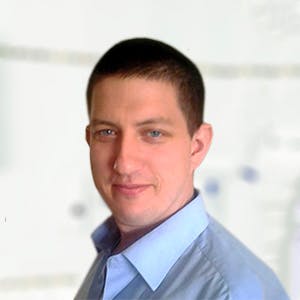 3320
Recommendations
This may be an indication of a snake bite or another condition; not all snake bites can be easily seen, but if there has been a snake bite you should visit your Veterinarian immediately as even non-venomous snakes can be dangerous due to secondary infections. If the snake bite is venomous then this would be more serious. But since the breathing is affected, you should visit your Veterinarian immediately. Regards Dr Callum Turner DVM
Add a comment to Baeu's experience
Was this experience helpful?
Baby
Beagle
4 Years
0 found helpful
My dog got bit by a poison snake about 40 minutes ago she is experiencing moderate pain! The snake that but her slithered away so fast that we couldn't see what type it was.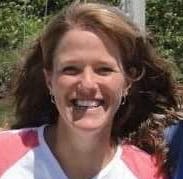 Dr. Michele King, DVM
Dr. Michele King DVM
1611
Recommendations
Thank you for your email. Snake bites can cause significant pain and tissue sloughing, and death. It would be best to have her seen by a veteirnarian immediately, to start therapy. I hope that she is okay.
Add a comment to Baby's experience
Was this experience helpful?
Angel
Pit bull
8 Years
0 found helpful
My American Pitbull, Angel appears to have some form of bite, I'm not entirely sure if it's a snake bite. The area of the bite appears to have swollen up and is now oozing a clear liquid through two small holes in the middle of the inflamed area which appear to have been caused by snake fangs. And the area of the bite is definitely inflamed. She was outside in our backyard playing in the late evening hours and I notice her run into my room to lay down on my bed(a sign that something is definitely wrong with her) and I noticed the described bite/wound.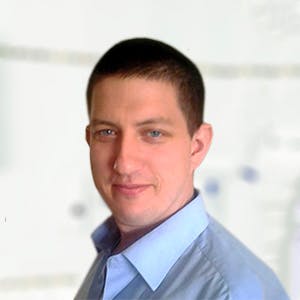 3320
Recommendations
In any case of snake bite it is always wise to visit your Veterinarian since even non-venomous snake bites can be dangerous due to secondary infection; your Veterinarian can test around the wound for venom (to identify if it is venomous) and to give antibiotics and pain relief as required. Regards Dr Callum Turner DVM
My dog is having unusual rank flatulanve and is extremely afraid and looking down all the time and way more reactive as if something jumped at him . Ha also has a spot outside of his ear that causes him extreme pain and looks like a burn almost at the direct place of abrasion or bumpy area . His skin is splotchy and he is sleeping twice as much and tires quickly when playing but his normal reactions are different and he cannnot hear you it seems and is much more confused and he licks his paws constantly and is salivating and when you touch the ear spt he grits his teeth and his face contorts . I am concerned he has gotten bitten in his ear due to all this. ThoughtS
Is it necessary to start with "Take him to the vet!" with absolutely every single article on pet health? We know what vets do. Bad teeth? Vet! Snake bite? VET! Stubbed his toe? VET!!! Decapitation? VET!!!! Ceiling fan running backwards?
VET!!!!!!!!!! Yeah... Yeah, got it. Thanks.. Never would have thought of that.
Add a comment to Angel's experience
Was this experience helpful?
Cooper
Redbone Coonhound
8 Months
0 found helpful
We have a 8.5 mo coonhound/pyr mix rescue, around 70 lbs. Saturday evening he vomited and was pacing so we took him to the emergency vet, concerned about possible obstruction or bloat because we suspected he got into the food bin. The did xrays, found a full stomach but no sign of obstruction or torsion, gave pepcid and subcu fluids and sent home with instructions to withhold food and water and return in 12 hrs for more xrays if his condition didn't improve. He had multiple BM overnight and his condition improved. I did notice a fluid-feeling swelling on his right side but assumed (wrongly) it was a pocket of the subcu fluids from the vet visit.

Later Sunday, however, he again appeared slightly swollen or bloated and lethargic and we returned to the emergency vet. The repeated xrays (generally normal bowel but high amount of fluid in stomach), ran bloodwork (normal), put on IV, but overnight his condition deteriorated - fever, elevated heart rate, elevated respiration, lethargy, neuro wobbliness. From xray they noticed swelling on right side, and shaved to discover large area of redness with a purplish center. No bite marks, wound, or necrosis apparent. They presumed a black widow bite and gave injection of antihistamine and he remained on supportive care for 24 hrs.

Upon discharge and return home Monday evening, his lethargy and fever returned as soon as the antihistamine wore off and we almost returned to ER, but his fever responded to a dose of oral Benadryl as directed by vet over phone, so we continued to closely monitor his condition overnight at home (this was ok'd by vet as long as his temp stayed under 104 and he didn't vomit or show new symptoms - otherwise we were to go to different hospital to see internal medicine specialist).

Now it's Tuesday, and he is maintaining a normal body temp with Benadryl, is now eating and more alert, acting less painful though still generally low energy. He is also on pred and doxy. We are monitoring closely and hopefully he will continue to recover.

I am wondering whether his case history sounds consistent with a presumed black widow bite, or with a snake bite. We have never seen either around our property, though both are in our area (Denver) and he did run off leash at the open space on Saturday afternoon before symptoms started - though there was no known bite event and no immediate/sudden type onset of symptoms. In fact, he did not exhibit critical symptoms until over 24 hours later. We have searched our basement and property and found no sign of black widows or rattlesnakes, and I have small children and wish I knew exactly when and how our large, young dog almost died on us! Hypothesis?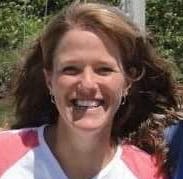 Dr. Michele King, DVM
Dr. Michele King DVM
1611
Recommendations
Thank you for your email. I'm sorry that this is happening to Cooper, and since he was running off leash before all of this started, it is possible that it was a spider or snake bite. Unfortunately, you may never know the cause, but thankfully, your veteirnarian sounds like they are getting him through this terrible event. It seems that you can continue to trust the care that they are giving him, search your property thoroughly, and be mindful of your children. These types of bites and stings can be devastating to dogs - I'm glad that he seems that he is going to be okay.
Add a comment to Cooper's experience
Was this experience helpful?
Willie
American bully
10 Years
1 found helpful
Willie had a lump that I thought was infection and he started limping on his rear, left leg. I took him to a vet who was going to lance the spot of infection. After sedating him and shaving the area, he called me and said that it was not infection. It had bruising so he must have been bitten by a spider. He also took an x-ray of his back end and said he had a flat spot on his hip on his right side. He said he was probably limping on his left because of over-compensating for his right. He sent him home with glyco-flex and a pain medication and told me to get Move Free Ultra from a CVS. So I did. He has been on the Glyco=Flex and Move Free Ultra for a month and the pain medication until he ran out. It has been a month and he still limps bad on his left side and doesn't want to get out of bed. He also acts like his hard food and crunchy treats hurt his mouth so I have started giving him soft food. I called the vet a couple of times since we saw him a month ago. The first time he gave us a prescription for more pain medicine. He went through that and still the same. I called again and he just wanted to give us more pain medicine but I still feel that something else is wrong with him and pain medicine isn't fixing the problem.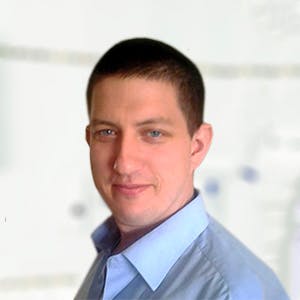 3320
Recommendations
Pain is a common problem with spider and snake bites, the specific type of spider and the amount of any venom given would have a bearing on the overall condition. If you are not getting anywhere with your current Veterinarian I would suggest visiting another Veterinarian to get their take on Willie's leg and whether they would treat it differently; an examination of the skin and tissue around the area will give an indication of the overall health of the tissue of the suspected bite site. Without examining Willie, I cannot give you much more advice. Regards Dr Callum Turner DVM
I took a rescued mutt baby to a vet in Shreveport bc he was cute and I figured the puppy needed shots. The first thing Dr. Foxy Vet said was that the dog had an overbite and required cosmetic orthodontia.

Can't make up stories like this.
why do you people even have this blog up if all you are going to do is say without seeing the animal blah blah blah go to the vet ... this is pointless if you arent going to help these people who are asking for it ... i am 50 years old and have noticed over the past 20 years that just as the old addage of put a gun and badge in some folks hands and they think theyre god ... and put a degree on some peoples walls and they shoved people/animals behind the all mighty green dollar and their next car or boat or vacation home ... the most of you physicians whether human or animal doctor really need to stop practicing because you clearly didnt get into for helping people or animals .. its clear you got in it for money ... and most of ya dont listen to the patient or patinets family or owner whether human or animal ... you people arent god ... you arent worth being millionaires when you forget about HELPING people ... take the blog down since ya dont help anyone .. stop trying to get your picture out there for some sort of discovery of whatever ... the vets that ive seen respond arent worth a dam and i wouldnt take anyone of my 8 animals to see you greedy idiots
Add a comment to Willie's experience
Was this experience helpful?
Daisy
Labrador Retriever
6 Years
0 found helpful
Our lab was bitten by a copperhead last week. We took her straight to the emergency vet where she was put on fluids and given one dose of anti-venom. We brought her home two days ago (after a 2 day stay at the vet). She is on antibiotics for 2 weeks and pain meds as needed. She is an "outside" dog and while we have been putting her in the house to help keep her calm and from getting her wounds infected, she is NOT happy. When we let her out to use the bathroom she is giving us a hard time and not wanting to come back in. Our male-her brother- doesn't want her in the house either. He sits outside the door and whines and as soon as she comes out they take off running. (We have 4 acres fenced and they are used to having the run of the place-literally) Her appetite is fine and the swelling in all but her paw have gone. (She was bit twice on her paw and once on her jaw) My question- When can we safely let her stay out and run. We don't want to do that prematurely, even though she thinks she is ready.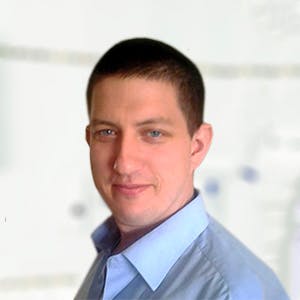 3320
Recommendations
After two weeks, she should be more or less ready to return outside; if the bite wounds have healed and she is otherwise healthy I would start letting her out for longer periods but keeping her in at night until all the swelling is gone. Just keep a close eye on her when she is outside and examine her paw when she comes in; your Veterinarian should have given you an indication of a rest period, if they did that period would still stand. Regards Dr Callum Turner DVM
Add a comment to Daisy's experience
Was this experience helpful?
Major
Great Dane
3 Years
2 found helpful
My 3 year old Great Dane who is 150 pounds was bitten by a snake last night when we took him outside to go potty. We did not realize he was bitten until this morning when we noticed his left paw/leg was swollen and has two puncture wounds. We've administered Benadryl and pain medicine. He has been drinking water frequently and urinating, however his pee is extremely yellow. Should we be concerned?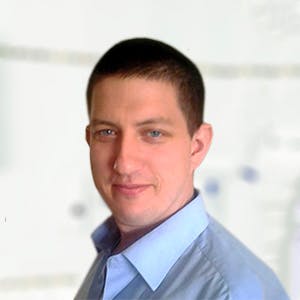 3320
Recommendations
Any snake bite should be treated as an emergency whether the snake was venomous or not and a visit to your Veterinarian should be made. Being a large dog, the affects of mild bites would be less evident than in smaller dogs. After a snake bite the urine may contain blood; the yellow urine is probably caused by dehydration (concentration of urinary waste products) from panting or sweating in response to pain. The puncture wounds may become infected so ensure that the wound remains clean. If you notice discolouration of the wound site, the paw gets more swollen, vomiting, breathing difficulties or neurological signs appear visit your Veterinarian immediately. I would still recommend a visit to your Veterinarian for a check up. Regards Dr Callum Turner DVM
Add a comment to Major's experience
Was this experience helpful?
Rommel
Rottweiler
8 Years
0 found helpful
Has Symptoms
weakness in hind quarters
I have an 8.5 yo Rottie named Rommel aka wiggle butt, big butt, road dog... my big boy was about 130lbs in may 2017, right now hes about 10/15lbs less... on 7.29.17 we were Primitie camping in an area that is for sure rattlesnake country. That day, early evening i heard my Rom baby rustle around behind me at the campsite. Within 5-6 minutes I went walked over to his H2o bowl & poured him fresh water. It was all bad from there. He literally fell over (think Timmmmmber!) My 5 & 3 yo yell to me "Rom Baby fell!" I rush over; hes collapsed on the ground. Excessive drooling, dilated pupils, hind legs are stiff straight out, urinates, vomits, serizure, shaking/rocking, starts dropping fur (like shedding but rapid/excessive)...like i said all bad. No I did not rush him to the vet. Mostly because he was not moveable. We had no idea @ the time he had been bit THREE TIMES by a rattler on his 'big butt' (4 marks total/ONLY 1 set of bite marks though). No he didnt make a peep or move. My theory is: he was laying directly behind me when this happened & the kids were within 10ft, if he had made commotion as to what was going on me or the kids would have been investigating & then who else would have been bit...?? He made it through the night, thank god. I was prepared for the worst; still no idea as to what happened. Next morning he was doing wayyy better! Still not 100%. We kept him at camp to recover that Sunday, he had one little outing which was still too much for him. That Sunday night (same time as Saturday) kids ask me for another cookie, i tell them "yes let me finish putting my boots on" (my BF calls them my 'darth vaders') I start walking over to the rock where the cookies are, Rom baby is laying about a foot to the left of this rock. And sure as $hit a rattler about 3-3.5ft was creeping in to bite my Rom baby again. I did what any mama bear would do & drop kicked that @#$%er less than 6" away from his butt... This is when I knew what happened. I suspected it the night before but there was no evidence. Come monday he was still doing better. Tuesday evening i started worrying about him, Wednesday i was worried. By Thursday I didnt think he would make it. I would have taken him to the vet at that point, but everyone I know thats treated their big breads for rattler bites ends up in more debt. Prayed & prayed for something to give I knew I needed to get him help, this was (8.3.17). BF & I own a body shop (cars); @ the end of the day we had a customer walkin dropping off a gift card because we had helped her out couple weeks prior. As she was about to leave I remembered she used to work at a vet, asked her if she still did, she said yes, I asked her to look at Rom baby. On friday her & the veterinarian came back with antibiotics, IV, pain meds & cleaning stuff for the bites. The following week it was still super questionable if he was going to pull through. By 8.14.17 he was actually doing A LOT better. But now 8.21.17 he seems to have severe muscle loss/weakness. He has been eating much this last week either. Ive spent so much money buying him wet food because that was all he would eat @ first. Now he wont even eat bacon or a hot dog or a burger. He picks at the wet food, eats a little. My biggest question is, how long would it typically take for a rattlesnake bite to be fatal? His gums have good color, pupils are good. The lack of eating, muscles loss (which has caused him to lose balance/slip) are really worrying me. Is he still in recovery? How long will full recovery take? Can he fully recover?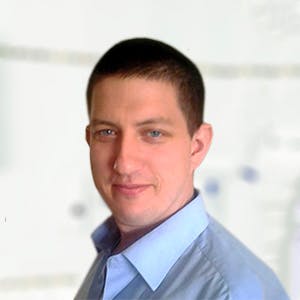 3320
Recommendations
With swift veterinary care recovery from a snake bite can be short in duration with improvement in symptoms being just two or three days; when treatment is delayed the prognosis and the timeline is more varied and in some instances lucky to still be alive. Overall the amount of venom that entered the body and any secondary infection will have a bearing on the prognosis, if the snake had already bitten something prior to biting Rommel he would receive a smaller quantity of venom compared to if the snake had not discharged venom already; as you can see this is one of many variables, I cannot give you a timeline for Rommel's case as there are many variables. All you can do is to offer supportive and symptomatic care as well as force feeding as required. Regards Dr Callum Turner DVM
Thank you. I feel like I've failed my road dog. I rescued him about 5 years ago from my BF's ex. She had begun neglecting him & let him get to a mere 65lbs!! It was early November right before a freeze and she kept him outside. I took him & hes a mamas boy. He's been the most loyal committed being I've ever known. Such a pure unconditional childlike love. If he hadn't shown such strength & fight for survival I would have acted sooner. I know now his bravery is because he refuses to show weakness; always being on guard for me & his babies. I had a vet clinic, (local) not from friend do blood work (a little over a week ago) basically tell me he would be needing thousands of dollars in treatment (still) or i should just put him down. I dont qualify for any kind of care credit, etc. I have too much "revolving credit" revolving credit basically being cosigning & taking care of everyone else to where i cant even get credit to save my road dog. But he keeps fighting & im not shortening his life. Idk. I appreciate the reply. Hindsight is 20/20. Hes such a trooper i had no idea of his literal internal struggle until recently. #roaddogforlife #wolfpack
Add a comment to Rommel's experience
Was this experience helpful?
Bruno
Rottweiler
4 Months
0 found helpful
He is not eating food since last 2 3 days when we touch him he turns too angry and tries to bite he is finding too difficult to lift his 2 limbs and hardly moves n barks. Can spot an injury near those limbs but not able to know that is bite or not. He was injected saline past day but still doesn't seems to be recovered.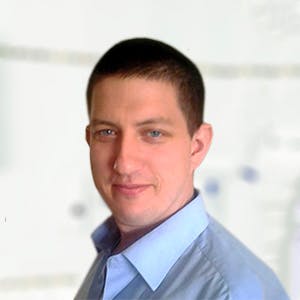 3320
Recommendations
Snake bites can be very traumatic for dogs and may leave them confused, in pain and aggressive; snake or spider bites can be very painful (and in some cases deadly), even non-venomous snakes may cause a secondary infection would cause the life threatening. I would strongly suggest visiting a Veterinarian to examine the wound and to get Bruno some pain relief and some antibiotics if required. Regards Dr Callum Turner DVM
Add a comment to Bruno's experience
Was this experience helpful?
Chaco
Beagle-bloodhound/mutt
6 Weeks
1 found helpful
My puppy got bit by a snake about a week ago, he just turned 6 weeks old, I couldn't get him to a vet and we won't be seeing one until next week. He lashes out at me at random times and tries to bite me and growls like crazy, his body wriggles all arpund when I pick him up to stop him from biting me, then goes back to being a sweet loving pup. I believe mental state was altered by the snake bite but I have no way to help him. I believe it was a venomous snake since his face became discolored, and swelled within minutes. I didn't think he would make it when he began to have problems breathing but he pulled thru. The bite became discolored and just today went back to a normal color. The scabs on his face run deep into the skin. There was blood dripping out the wound and it hurt for him to touch his face to anything for three days. What do I do about his mental estate?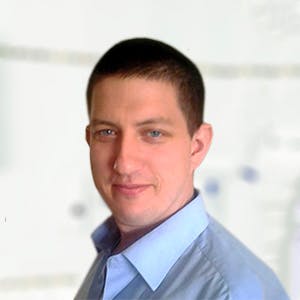 3320
Recommendations
A snake bite is an awfully traumatic time for a dog as many times they don't know they have been attacked because of the speed of the snake and the long term pain associated with swelling can lead to changes in behaviour and aggression. There is not much that can be done about the aggression apart from showing Chaco loving care and giving him support that he needs. All types of snake bites should be seen by a Veterinarian as secondary infection can be quite severe in some cases; it may be that Chaco is physically healing well but the trauma of the event will continue to cause behavioural changes. Regards Dr Callum Turner DVM
Add a comment to Chaco's experience
Was this experience helpful?
Tina
mix schnauzer
6 Years
0 found helpful
Has Symptoms
I am worried something is wrong I want to know
What can i do to help him i dont want him to die.
licking leg after snake bite
My 8.5 lb 6year old schnauzer mix was bitten 2 weeks ago by a rattlesnake. after emergency care and 3 days at regular vets she is improving. MY concern is her left leg looks like raw meat. she licks constantly. should i cover put something on iit? the average wait time for vet is 4/6 hrs. i have called and no return call.what should i do?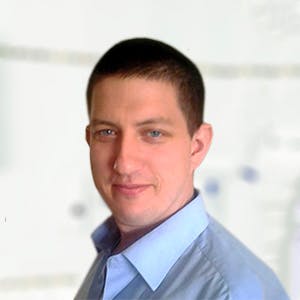 3320
Recommendations
Snake bites cause damage in two main ways: firstly the venom (for venomous snakes) can cause many different symptoms and tissue damage around the bite wound, secondly infection from the wound may also cause localised tissue necrosis. I understand that there is a long wait at your Veterinarian but it is in Tina's best interest for her to go; in the meantime stop her from licking it (can cause lick granulomas and other problems) and bathe the area regularly and keep it free of debris. Covering it may help, but you should still visit your Veterinarian as soon as possible. Regards Dr Callum Turner DVM
Add a comment to Tina's experience
Was this experience helpful?
Miss
Jack Russell Terrier
10 Years
1 found helpful
My dog, a 10 yr old Jack Russell was bitten about 10 days ago by a black snake.
I rushed her to the vet and she had a treatment of antivenin and was put on a drip.
She seemed to be doing ok but now she has started gagging and spitting up a yellow-greenish fluid.
I do recall the vet saying that kidney and muscle damage were possible but I was unclear exactly what treatment I ought to have had which is likely my fault for not being clear.
Of course this is happening over Christmas and I will bring the dog into the vet but what can I do in the meantime?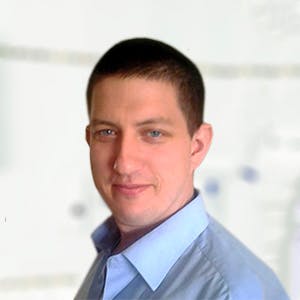 3320
Recommendations
The vomiting of yellow greenish fluid is usually the vomiting of bile from an empty stomach; settling the stomach with famotidine (Pepcid) may help calm the stomach allowing Miss to eat and keep down her food. If Miss has kidney damage caused by muscle damage, she would need to be admitted back into your Veterinarian's Clinic for fluids to increase urine volume. Generally kidney damage from muscle damage resulting from a snake bite would normally present within 72 hours after being bitten. Regards Dr Callum Turner DVM
Add a comment to Miss's experience
Was this experience helpful?
Lake
German Wirehaired Pointer
10 Weeks
1 found helpful
Our German Pointers' left upper lip and gums have been slowly swelling and puffy for the past several days. I assumed she had been possibly stung by a hornet, as I found a nest the day the swelling began. However, the swelling has not gone down, and the puffy swelling has turned harder, like a knot. She is in no pain, and has given no signs of symptoms, and acts 100% normal, except for the large swollen face.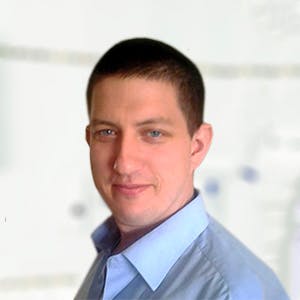 3320
Recommendations
Usually swelling of the lip and gums may be due to a bite from hornets, bees, snakes or other nasty creatures; the swelling may also be caused by allergies, irritation from plants, dental disease (usually painful and will cause loss of appetite) or trauma. You could try giving Benadryl at a dose of 1mg/lb three times per day to see if that resolves the swelling; however in a puppy as young as Lake, I would recommend visiting your Veterinarian, also discuss vaccinations if she hasn't been already. Regards Dr Callum Turner DVM
This sounds just like my Duke. He is 16 months old, right at 200 lbs.. I let him out Thursday morning and when I went to put him in his kennel his face was swollen. Today is Saturday and the swelling is worse.. very hard.. but he acts fine, eats fine, and the swollen area is not sensitive.. I'm wondering if it will go away on its own?
Add a comment to Lake's experience
Was this experience helpful?
Duke
Pomeranian
1 Year
1 found helpful
Hello, we had a pomeranian who last week on Tuesday had diarrhea when i woke up and let all of our dogs outside, but seemed to be fine otherwise and was running around playing. By the evening we went to let the dogs inside to eat and he was laying propped up against the back step and my husband called them to come inside and he wouldnt get up and thats when we noticed he couldn't move. My husband picked him up and went to put him down on the tile and he collapsed and was barely breathing and couldn't stand or move at all. We took him immediately to the e.r vet here and they said he was severely dehydrated, his heart rate was extremely high, and his blood sugar was at 29 and he was in critical condition, so they gave him dextrose and he was alert and standing within minutes they said. they also gave him fluids incase to help flush out anything toxic and because he was dehydrated they said. So we took him home in plans to immediately take him to our vet first thing because we figured there was some medical issues going on that we didnt know about, because the dextrose seemed to help within minutes. Well, on the way home he became very lethargic and couldn't hold his head up again and became limp again and as soon as we got home within 10 minutes he started to have seizures so i called them back and by the time we got back to the e.r he had bled out of his nose and mouth, and passed away. We currently have found 5 copperheads around our property this year, and i told them that and they looked but they did not see a bite or puncture wounds, so they think maybe poison, but finding so many of those snakes this year and the cardiovascular/neurological sudden symptoms makes me wonder about a snake. My question is, could this have been a copperhead bite that was hard to see hat symptoms didnt show up until it was too late? Because he was fine the entire day leading up to that night, except the diarrhea. He was a very long haired 12 lb Pomeranian.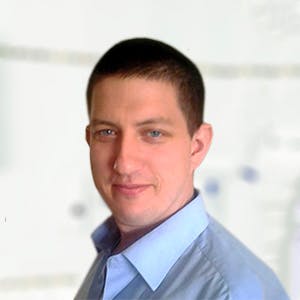 3320
Recommendations
Sorry to read about your loss. It is understandable that during a time of loss you would be looking for answers to see if you could have prevented or if you could have done more for Duke. The severe clinical signs and quick onset would be indicative of a poisoning event, whether from a snake bite, spider bite or ingestion of a toxin. At times, snake bite puncture wounds may not be visible, or only one puncture wound may be seen. If the Emergency Veterinarian suspected a poisoning event, was therapy given to remove any remaining poison from the stomach (activated charcoal, induced vomiting etc…)? A type of poisoning that may have shown these clinical signs is Xylitol poisoning which is an artificial sweetener that is found in chewing gum, toothpaste and low calorie baked goods; Xylitol poisoning presents with the clinical signs you presented and due to the low blood sugar due to the high proportion of insulin released in to the body may cause an animal to die from hypoglycaemia. Also, Xylitol doesn't get bound to activated charcoal, the most common method of absorbing poison in the stomach. Xylitol is a hundred times more poisonous than chocolate and most owners are unaware of the dangers that it poses to pets. Regards Dr Callum Turner DVM
https://www.vetary.com/dog/condition/xylitol-poisoning
Add a comment to Duke's experience
Was this experience helpful?
Hoss
9months
1 found helpful
My dog is 9months old and has already been bitten by several copperheads in fact 5 last one was 4 days ago, he seems to be getten temperamental growling for no reason is this have anything to do with the bites?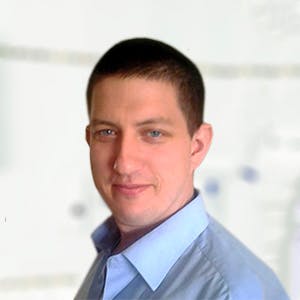 3320
Recommendations
Five copperhead bites in a life of nine months is quite remarkable. The trauma of multiple bites may be having an effect on Hoss's mental state; but more importantly venomous snake bites can have an effect on the mental state of an animal after being bitten, this can last days to weeks. Given Hoss's frequent encounters with snakes, I would recommend avoiding areas of overgrowth when out walking, keeping him on a lead as much as possible and if you have a large plot of land to fence off an area of clear land where a snake would be easily be spotted by yourself. Regards Dr Callum Turner DVM
The owner is not a responsible pet owner.
Add a comment to Hoss's experience
Was this experience helpful?
Ginger
7 Years
1 found helpful
Can dogs turn vicious after a snake bite & how long willl it take if dog is biten ?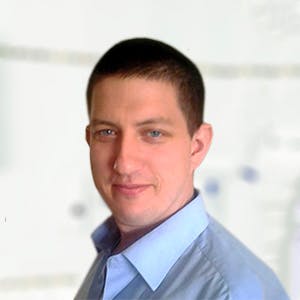 3320
Recommendations
A symptom of a snake bite is an altered mental status; along with the trauma of the injury and the pain of a bite, could lead Ginger to behave in an unusual way. With prompt treatment and supportive care, Ginger should recover after a few days; but if the bite wasn't noticed immediately and more time was taken until Veterinary care, the recovery may be weeks. Regards Dr Callum Turner DVM
Add a comment to Ginger's experience
Was this experience helpful?
Hank
2 Years
1 found helpful
I believe my dog was bitten by a snake while I took him out to potty. I never saw the snake nor did my dog yelp in pain. He has swelling on his chest and two puncture wounds about 3/4" apart. No swelling immediately but about 3 hours later he has significant swelling and a black spot between the puncture marks that is about the size of a dime. Gave 12.5mg. Benadryl initially. No difficulty breathing. I spoke with our vet
and he is out of town and there is not another emergency vet around. He said give another 12.5mg. Benadryl based on his weight and if no difficulty breathing not to bring him in tonight but wait until the AM. Is there anything in the mean time to ease the pain at the site?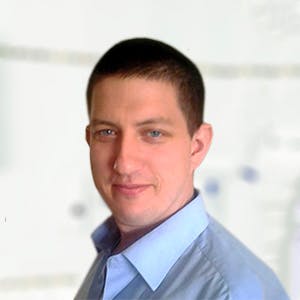 3320
Recommendations
We generally categorise snake bites in to two categories non-venomous and venomous. In a non-venomous snake bite there will be usually bruising and swelling in the area of the bite (as well as puncture marks which may not be visible in some cases); keeping the bite area clean is important as the main complication is infection of the bite wound. In a venomous snake bite the swelling spreads quickly, may leak fluid as well as presenting clinical signs of liver, kidney, heart or neurological disease. I would usually recommend visiting an Emergency Veterinarian, but in Hank's case as you have no Emergency Veterinarian in your area, follow the directions given by your regular Veterinarian; but if any new clinical sign show or the swelling becomes larger call your Veterinarian to try and get an examination as soon as possible. Regards Dr Callum Turner DVM
Add a comment to Hank's experience
Was this experience helpful?
Rocket
5 Years
-1 found helpful
We have a approx 5 year old red tick hunting dog. Just noticed early this morning he has swelling of the weft Jolle left ear let word and throat seems to be having a little bit of difficulty breathing, does not like to walk on the left the leg do not know if it was a snake by or not did not witness anything gave him 50 mg of Benadryl twice so far Is there anything else I can do that cannot see him for a couple of days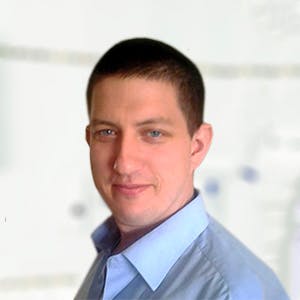 3320
Recommendations
If you ever suspect that your dog may have been bitten by a snake I would suggest visiting your Veterinarian immediately, especially since Rocket is experiencing breathing difficulty. There are venom detections kits that your Veterinarian can use to determine the type of snake that bit. Also, if it is a snake bite, there can be complications of local tissue damage and necrosis. Regards Dr Callum Turner DVM
My dog died yesterday morning suddenly in front of us. He collapsed while walking in the garden. We checked for any wounds/bites but didn't find any. His tongue and gums turned bluish black. His stomach was bloated. We tried giving him some salt water after he collapsed, but he couldn't swallow it. He was perfectly healthy, He just seemed quite than usual two days before. We are still searching answers if it was due to cardiac arrest or venom. If anyone is aware of this can you help us find an answer to it?
Add a comment to Rocket 's experience
Was this experience helpful?
Archer
7
1 found helpful
My healthy 7 year old husky/mix was bitten by a rattlesnake and we didnt realize it. We noticed swelling in his leg and decided to take him to the vet in the morning. It was a long wait, about 14 hours from the time of bite before they did the smear and treated him. They administered antivenom and kept him overnight. So far so good. My question is, the swelling really hasnt gone down much in his leg, but it seems less painful to him and he's using it more. We noticed tonight his leg has a dough like consistancy, when we put gentle pressure with a finger, it leaves a small divot, does this mean his whole leg might die, or will his body fix it? Our vet hasnt answered any of our questions about the future of his leg. Im afraid because we waited so long, his leg will need to be removed. We go back in two days for another smear.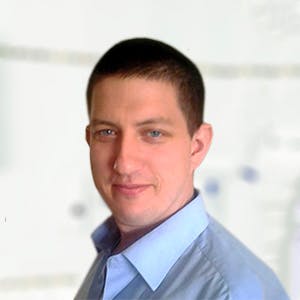 3320
Recommendations
It sounds like Archer may have pitting oedema which may have been caused by a secondary infection from the snake bite; pitting oedema may also be caused by systemic conditions like heart failure, but given his recent history of a snake bite I would visit your Veterinarian today to get him examined as without personally examining him I cannot give you a definitive diagnosis and prognosis for his leg. Regards Dr Callum Turner DVM
My dog got bit by a snake near her nose and we rushed her to the vet also they treated her but there's swelling near her throat and its sack like
Add a comment to Archer's experience
Was this experience helpful?
Hanna
5 Months
1 found helpful
when a 4 month old puppy is bitten by a coon tail rattler, is treated and seemed to recover, Can he have long term damage to the immune system, liver and red blood cells. Mine was bitten a month ago and died today from liver failure. My vet did everything he could to save her, but he said she had no red blood cells left.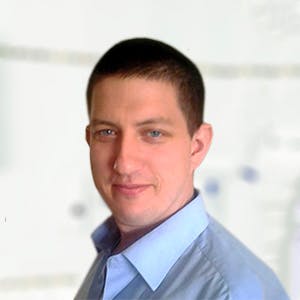 3320
Recommendations
Condolences on your loss. There are many factors which come in to play when an animal is bitten by a snake: the species and size of snake, time since last bite (when the snake last bit something), size of the animal (in some cases), location of the bite and the time until Veterinary treatment commences. Venom can cause local tissue damage, neurological damage, red blood cell destruction (this is probably what your Veterinarian was referring to by "she had no red cells left"). Also note that younger and older weaker animals are more at risk from envenomation. Regards Dr Callum Turner DVM
Add a comment to Hanna's experience
Was this experience helpful?
Kasey
Curly Coated Retriever
Older
-1 found helpful
My dog was bitten by a snake earlier today and her face is extremely swollen and I can't see her one eye and she's drooling like crazy and seems to have issues breathing and and were a far way away from a vet what should I do?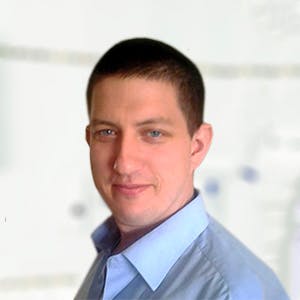 3320
Recommendations
Thank you for your question. I understand that you are far away from your Veterinarian, but please go to visit as your Veterinarian as Kasey may or may not have been bitten by a venomous snake. Even if the snake is non-venomous, the body's reaction to the bite may cause her airway to be restricted and could lead to death. If the snake is venomous, Kasey would receive anti-venom in addition to supportive treatment. Did you witness the bite? Could you describe or identify the snake to your Veterinarian? Make a note of the time of the bite and any other clinical signs she has presented. Please treat as an emergency. Regards Dr Callum Turner DVM
What can I give her to help with the pain
Hello sir..my dog is 3 yrs old nd lab breed sir....last week he was bitten by snake sir...the snake was bitten to his nose we consult the vetanarian also sir.but today his tip of the tongue is going to turn blueish Colo sir... I don't know the snake name sir. But if the snake bitten means the part which is bitten by the snake il be decompose sir.... So please give me any suggestions sir I want my dog sir....
Why does a Dr. use the term "anti-venom"?
Add a comment to Kasey 's experience
Was this experience helpful?
Jakkals
Mixed
Almost 1 year
0 found helpful
My dog was bitten by a snake about 3 months ago. The wound healed and he got better but he was never the same playful dog he was before that. The last week I've noticed that he is has no energy at all. He just lies on the same place the whole time and can't even pick his head up. He doesn't want to eat anything (we've tried almost everything) and he has lost more than half of is weight you can see his bones. He also has blood in his urine. Is it possible that this could still be because of that snake bite even though it happened that long ago? And what should I do?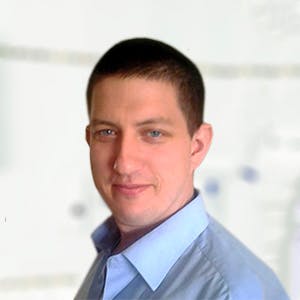 3320
Recommendations
Snake bite injuries in dogs may cause depression for a short duration of time (a few days to weeks) which may cause loss of appetite and behavioural changes but the description your are giving of Jakkal's symptoms it is possible that either the snake was venomous and may have caused liver injury or that there is another disease process occurring. It is important to visit your Veterinarian for a physical examination and blood tests to determine the cause of Jakkal's symptoms. Regards Dr Callum Turner DVM
Add a comment to Jakkals's experience
Was this experience helpful?
Munch
Labrador/Bloodhound mix
5 Years
1 found helpful
We took our dogs out to our local lake. One of them came back and his face was extremely swollen. I could tell it from far away. He's usually active and hyper but is now calm and lethargic kind of. My mom didn't want to take him to the vet. She said there are herbs in the ground he knows to go to- however I feel a snake bite should be treated. I don't have a drivers license but I'm finding a war to take Munch to the vet first thing tomorrow morning. But since he was in the water I fear it was a moccasin and I fear he might not make it through the night since they are poisonous. I'm crying as I type because I feel my mom was extremely selfish and cold in not wanting to take him to our emergency vet care. If I lose him it'll be hard. A fun trip to our lake ended in possible tragedy.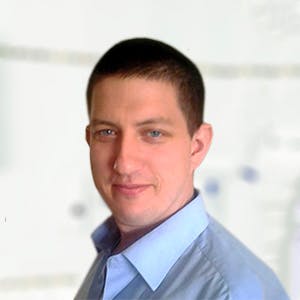 3320
Recommendations
Any snake bite regardless of whether the snake is poisonous or not should be seen by a Veterinarian as infections are common in cases of snake bites as well as closing of airways due to swelling. I would recommend visiting an Emergency Veterinarian immediately; call a friend or a taxi if you need to. Regards Dr Callum Turner DVM
He got bit around 6 last night on Sunday. Now it's 7 a.m. Monday. His facial swelling has gone down slightly. But now it looks like a sack of fluid in his neck. He's weak in one leg. Our vet opens at 9 and I'll be there at 8:45 so he can be seen. He's still calm and there's no breathing difficulty. I have him a Motrin to help with inflammation however he doesn't have an appetite as it's hard for him to chew.
Add a comment to Munch's experience
Was this experience helpful?
spot
Pittbull mix
2 Years
0 found helpful
my dog is 2 years old he is a pitbull and rodegen ridge back mix he got bit late at night annd we took him to a animal hospital during the day after the lump on his back burst he was bleeding when the vet checked she said it might be a snake we cant afford the meds so we just got the pain killers do you know how we can treat the bite without the antivenom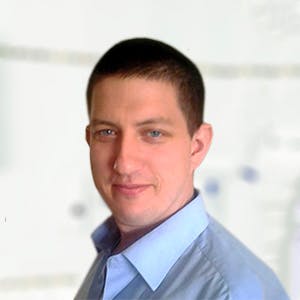 3320
Recommendations
Not all snake bites are venomous, but there is always a risk regardless of venomous or not of an infection of the wound which should be treated with antibiotics. The timeframe from the bite has been far too long for other unconventional treatments; it is now a case of keeping the wound clean, free of debris and giving supportive care. I would strongly recommend Veterinary treatment regardless of cost. Regards Dr Callum Turner DVM
Add a comment to spot's experience
Was this experience helpful?
Saidi
Border Collie
1 Year
0 found helpful
Has Symptoms
Fearfulness; sudden cry (scream, yelp) won't go up
Does this sound like snake bite?Dog was outside and suddenly came to the house yapping loudly. She seems scared and jumps at loud noises and desperately wants to come inside.and just wants to bury her face in my lap. She a mostly an outside dog but occasionally comes in. Never acted anything like this before. Still shaking slightly and seems like she doesn't want to move much. Tense muscles..? Doesn't seem lethargic or confused though..ive seen dogs lethargic with internal bleeding and this is not it. She had a tiny amount of blood on her paw when it started and that is the only external symptoms. Reminds me of myself when I have a severe panic attack..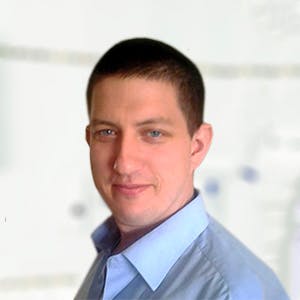 3320
Recommendations
It may be a snake bite or may be a puncture wound which surprised her (like a nail in wood sticking up). If you have snakes in your area, it would be best to take her to your Veterinarian for a venom test and possible first aid; if the wound was caused by a nail or foreign body, it would bes best to get her a course of antibiotics as secondary infection can be severe in the long term. Until you visit your Veterinarian you should bathe the paw, keep free from debris and don't wrap it. Regards Dr Callum Turner DVM
Add a comment to Saidi's experience
Was this experience helpful?
Nugget
Soft Coated WheatenTerrier
4 Months
0 found helpful
Can a venomous snake bite cause skin conditions later in life? My 4 month old Soft Coated Wheaten Terrier was bitten, we think twice, on the top of her head & on the snout. She had a lot of swelling in her face & cheeks & her one eye was swollen closed. She was treated with antivenem serum, kept over night at the vet's & she seemed to completely recover. A year later she started getting these small, hard black scabs on her head & face. They are difficult to remove & are raw underneath. I can get them to go away by scrapping them open over & over & spraying them with anitbiotic spray. My vet is perplexed, but wondering if they may be caused by the snake bites, since they appear in the areas of the old snake bites. There was no apparent damage to her skin at the time of the bites.We never found the snake. One of the older dogs was bitten also, but did not require treatment.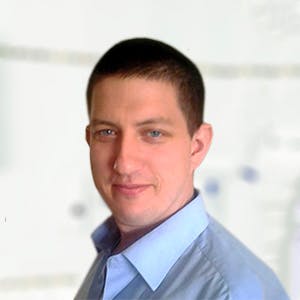 3320
Recommendations
I am unable to think of a connection with the snake bite and the new symptoms; the effects of snake bites maybe delayed, but the delay is measured in hours (typically up to 48 hours). The scabs which are appearing now in the areas affected by the snake bite are possibly coincidental, has your Veterinarian taken a sample for bacterial analysis? Snake bites carry a high risk of infection, but present with symptoms after being bitten, not a year later. I would take a sample for culturing and possibly a biopsy for histopathology to determine what is happening in the skin cells of the lesions. Regards Dr Callum Turner DVM
Add a comment to Nugget's experience
Was this experience helpful?
Monty
Boxer
7 Years
0 found helpful
Medication Used
Gave 25mg of Benadryl at onset of swelling
Hi, Monty may have been bit by a snake as many of our neighbors also living backed up to a greenbelt have found snakes in their yard and have had their dogs bit. I didn't not whitness the bite however I noticed a significant amount of swelling on the side of his mouth where his whiskers are and under his jaw. The swelling is warm and sensitive to the touch. The swelling to the side of his face is soft with a firm spot in the middle that I would describe as a bump or a knot, while the swelling under his jaw is soft. There are no visible puncture wounds or bleeding that I am able to observe. He is eating some and seems to be thirsty. At this point there are no other symptoms and he seems to be acting like his usual self. I did administer 25mg of Benadryl to try and reduce the swelling. I am not sure if he was bit by a snake or stung by some sort of bee, yellow jacket or hornet. I believe that possible point of entry of the bite or sing is located on the side of his mouth/cheek where the knot is however he will not allow me to open his mouth to check there. I wonder if this is anything serious. Thank you in advance for your advise!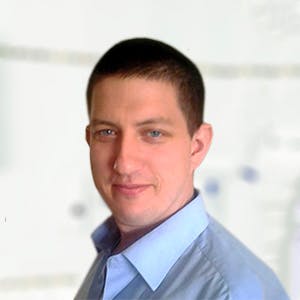 3320
Recommendations
In cases of suspected or confirmed snake bite, a visit to your Veterinarian is required to either have antivenom administered and / or antibiotics (snake bite wounds are usually infected) along with supportive therapy. Snake bites don't necessarily show puncture wounds or bleeding but should be treated as an emergency. You need to ensure Monty remains hydrated and the area around the suspected puncture wound is clean. I would strongly recommend visiting your Veterinarian for preventative care. Regards Dr Callum Turner DVM
Add a comment to Monty 's experience
Was this experience helpful?
Lexi
Golden retriever cross Labrador
6 Months
0 found helpful
Has Symptoms
Licking her back legs and tail
We heard her crying and then came running back into our yard, could she have been bitten by a snake?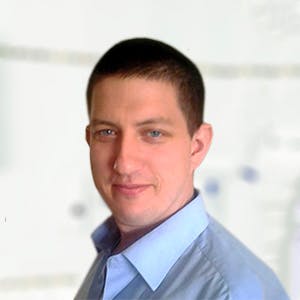 3320
Recommendations
There is always a risk that a dog may have been bitten by a snake, if you suspect that Lexi was bitten you should treat this like a medical emergency as even non-venomous snakes can carry life threatening bacteria. With snake bites, puncture wounds are not always visible and a presumptive diagnosis is made based on living in an area populated by snakes, swelling at suspected bite site and other symptoms associated with snake bites. The licking of Lexi's back legs and tail maybe due to other causes like parasites, anal gland issues, allergies, irritants etc… which is why a physical examination is needed by your Veterinarian to determine the cause. Regards Dr Callum Turner DVM
Add a comment to Lexi's experience
Was this experience helpful?
Bre
Blue Heeler
9 Months
0 found helpful
My puppy Bre she got bit by a snake and she's bleeding a lot and her wound looks like a scrap but it's bleeding a lot and it kinda looks like there is some decoloration like green an her gums under her lips look like a white brown should I put Hydrin peroxide on the wound and how do I stop the bleeding she got bit yesterday and has been bleeding since I don't know when she got bit she's drinking water but not eating should I get her food wet and soft for her we would take her to the vet but we don't have the money to do it is there anything we can do and she has a little diarrhea I'm not sure if it really serious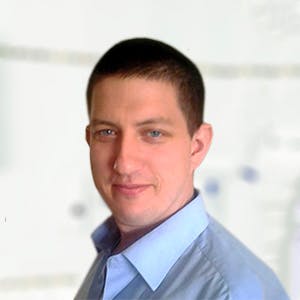 3320
Recommendations
The use of hydrogen peroxide on bleeding wounds is controversial and may result in a delay in healing or further tissue damage. Snake bites (regardless of venomous or not) should be treated as an emergency as even non-venomous bites can result in life threatening infections. The pale mucous membranes are probably in response to a decrease in the circulating blood volume with the body preserving the remaining blood to the vital organs. Whilst I understand your financial situation, Bre requires antibiotics and supportive therapy (fluids, debridement of the wound etc…) in order to recover. Regards Dr Callum Turner DVM
Add a comment to Bre 's experience
Was this experience helpful?
Sily
Pomeranian
3 Years
0 found helpful
My Pomeranian was bitten by a saw scaled poisonous viper yesterday ,she was taken to a veterinarian n given anti venom as she was bitten in her jaw,her neck n whole body seems to be swollen,she seems to be very very weak ,she is not having any food as well. I want to know what kind of food should I give her and how long this weakness persists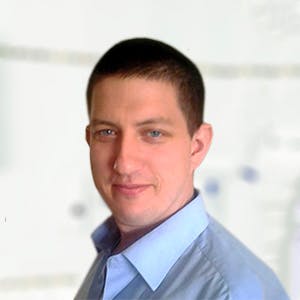 3320
Recommendations
Weakness and symptoms from snake bites vary due to a variety of factors including the amount of venom, time until Veterinary treatment, general health of the dog prior to bite and if any complications present themselves during recovery. Generally improvements should be seen within a few days with some cases resolving in around seven to ten days; however, sometimes recovery may be longer ranging to a few weeks in some cases. Regards Dr Callum Turner DVM
How many days does the poison  Snake remain in the Blood of Victim
Add a comment to Sily's experience
Was this experience helpful?
Phyllis
approx 2 1/2 to 3 years
0 found helpful
I'm sure my pit bull mix was snake bitten on her lip and possibly through to the gum. She hid for awhile and would scream if we tried to touch or look. She is getting on her "couch" outside and has her normal appetite as she ate last night and this morning and is wagging her tail but her head is horribly swollen but there is no breathing difficulties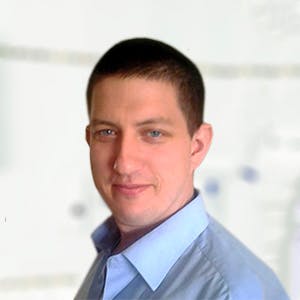 3320
Recommendations
In any case of a suspected snake bite, a visit to a Veterinarian is always recommended. In cases of venomous snake bites the affects of the venom need to be reversed, antibiotics against infection and supportive therapy is need; in cases of non-venomous snake bites antibiotics against infection and supportive therapy is required. In both types of cases, swelling may cause breathing or eating difficulties as well as pain or discomfort. It looks like the snake (if it was a snake) bite wasn't poisonous, but Phyllis probably requires antibiotics and pain relief prescribed by her Veterinarian. Regards Dr Callum Turner DVM
Add a comment to Phyllis's experience
Was this experience helpful?
Pyro
Maltese
9 Months
0 found helpful
Pyro was just roaming around outside when he suddenly yelped and cried and started licking his foot. He won't walk on it and his whole leg is shaking. He also keeps hyperventilating almost and gagging like he's gonna throw up. I don't wanna assume the worst but I'm not sure what else it could be or what to do. (This was 25 minutes ago when it started)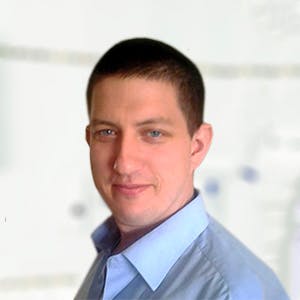 3320
Recommendations
If you suspect that Pyro has been bitten by a snake, you must visit your Veterinarian immediately. Snake bites are time sensitive (especially if bitten by a venous snake), you might not notice any fang bites but the clinical signs would indicate a snake bite; non-venomous bites run a risk of infection. Please visit your Veterinarian or Emergency Veterinarian for immediate supportive treatment and antivenom if applicable. Regards Dr Callum Turner DVM
Add a comment to Pyro's experience
Was this experience helpful?
Baily
3 yrs. Old
0 found helpful
How can I tell if this is a venomous bite?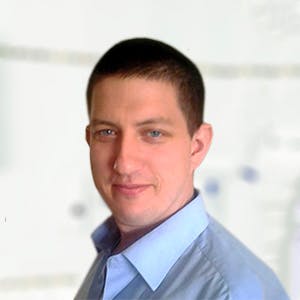 3320
Recommendations
If you suspect that your dog (or any other pet) has been bitten by a snake you must visit your Veterinarian immediately. You Veterinarian will have test kits to determine if the bite was venomous. Do not delay as the effects of snake bites can take time to develop. If your usual Veterinarian is closed, visit an Emergency Veterinarian. Regards Dr Callum Turner DVM
Add a comment to Baily's experience
Was this experience helpful?
Shadow
5 Months
0 found helpful
single puncture mark, swelling distally at a joint, limping, very quiet
No bite witnessed. Possible injury instead?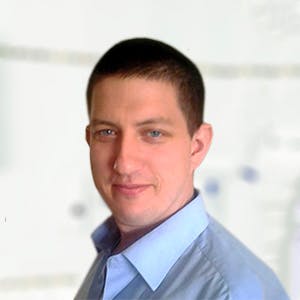 3320
Recommendations
Any suspected snake bite should be treated as an emergency. Although only one puncture mark is visible, sometimes the bite marks are not visible at all. It is possible that Shadow was injured by a single point trauma causing the puncture mark. The puncture mark (if not a snake bite) may become infected and lead to further complications. Look out for other symptoms of a snake bite: shaking, vomiting, darkening of skin around puncture, oozing from puncture wound, swelling, paralysis, blood in the urine and incontinence. I would recommend you visit your Veterinarian immediately regarding this puncture mark because Shadow will need to receive treatment for a snake bite or preventative therapy from infection. Regards Dr Callum Turner DVM
What happens to a dogs blood after snake bite is it the same as human blood???
Add a comment to Shadow's experience
Was this experience helpful?
Daisy
3 Years
0 found helpful
What do I need to do about a snake bite on my dog?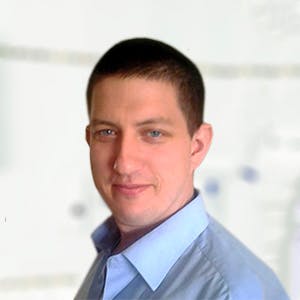 3320
Recommendations
Please take Daisy straight to see your Veterinarian. Did you witness the bite? Could you describe the snake to your Veterinarian? The outcome will depend on whether Daisy was bitten by a venomous or non-venomous snake. Daisy may require anti-venom, oxygen therapy and pain medication. If the snake was non-venomous then the greatest risks are swelling obstructing the respiratory tract (if the wound is located on the neck) and secondary infection. If they snake was venomous, anti-venom is most effective when given within six hours of a snake-bite. So please take Daisy to your Veterinarian. Regards Dr Callum Turner DVM
How long does a Vet have to wait for snake venum test from a dog's blood test? I ask because it has taken my Vet 17 hours and they still do not have an answer.
Sir suppose if there is no anti venom in that area what to do
My dog died yesterday morning suddenly in front of us. He collapsed while walking in the garden. We checked for any wounds/bites but didn't find any. His tongue and gums turned bluish black. His stomach was bloated. We tried giving him some salt water after he collapsed, but he couldn't swallow it. He was perfectly healthy, He just seemed quite than usual two days before. We are still searching answers if it was due to cardiac arrest or venom. If anyone is aware of this can you help us find an answer to it?
Add a comment to Daisy's experience
Was this experience helpful?
Blaze
Blue Heeler
11 Weeks
My dog got bit in the nose yesterday by a snake. We took him to the vet and got him treated. He's eating and drinking plenty of water. However the swelling hasn't went down and now has made its way into his shoulder. Should I be concerned?
Lulu
Daschund
6 Years
We are almost certain that our daxie has been bitten by a spotted bush snake (Natal Green), it was in our garden a few days ago and on Thursday we found it dead, lying on our lawn.. She seems absolutely fine, she is eating, drinking and playing, but her face (around her mouth), her eyes and both her ears are swollen, and she also has 2 little distinctive bite marks on the top of her head, near her one ear.. Should we be concerned at all ???
Angel
Chow Chow
11 Years
My dog got bit 4 times by a copperhead snake 3 weeks ago. She started drinking heavily after she recovered and was found to have a high cortisol level and tested positive for Cushing's Disease. Could the snake bites have caused this, and will her coritsol level go back to normal after some time. I am hesitant to treat for CD so early after this incident because I feel there's too much of a coincidence. Plus, her drinking seems to be lessening, mostly at dinnertime and after she pees now.
Joey
Pitbull
10 Years
My dog was bit sunday around 6 or 7 got him to the vet was given one thing of antivenom I gave him benadryl immediately. He was bitten on the face and his face and neck swelled immediately. He was sent home Monday with no care instructions. His swelling is down immensely, what are warning signs I need to look for.
Daisy
Hound Mix
5 Years
Daisy was bitten by a mocassin on the 4th of July, and was treated at the emergency animal clinic. She was given antivemon, given fluids and antibiotics and pain medicine, and was kept overnight. She was sent home with two weeks of antibiotics, and tramadol for pain. I took Daisy to our regular vet a day after we came home, and he gave me antibiotics with a steroid in the form of a shot, to give her, because she wasn't eating, and told me of all the possible outcomes. She started eating within twenty four hours of starting the steroid. We took her back a couple of days later, because the tissue started sloughing off and she had a large, open wound. The vet gave me a honey mixture to put on the wound, said it would help to regenerate the tissue, and she is healing up, the wound is only about the size of a quarter now. I am getting concerned though about a cough she has developed. When she coughs, it is like she is trying to cough something up. It isn't all the time, but frequent enough to worry me. Could the cough be from the snake bite, and should she still be on antibiotics?