What are Muscle Spasms?
Muscle spasms are localized twitches that result from overexertion, neurological damage, or a physical injury. Though spasms are not dangerous in and of themselves, they can be painful, especially if they are sustained for a long period of time. They may also be an indication of a more serious condition, such as a pinched nerve, a slipped disc, or muscle damage. Muscle spasms are typically detectable as tremors beneath the skin, though a visit to the veterinarian is usually recommended for a proper diagnosis both of the spasm and of the underlying cause.
When your dog participates in strenuous physical activities or doesn't get enough fluids, muscle contractions may be interrupted, resulting in localized spasms. Spasms are often a sign of muscle strain or physical damage. Though the spasms are not life-threatening, they can be painful and may be indicative of a more serious condition that requires medical intervention.
Book First Walk Free!
Symptoms of Muscle Spasms in Dogs
A muscle spasm is easily noticeable as twitching or tremors in one area of your dog's body. These are usually visible and can also be detected by touch. Muscle spasms themselves are typically a response to another injury or condition, and your dog may exhibit additional symptoms depending on the injury's origins and extent, including:
Causes of Muscle Spasms in Dogs
Muscle spasms can be caused by a variety of conditions, including muscle strains or injuries, neurological disorders, allergies, dehydration, or an adverse response to medication. Seizures may also result in similar tremors, but these are distinguishable from muscle spasms by the fact that they are not localized.
When normal muscle contraction is interrupted, the muscles spasm and can cramp if sustained for long enough. This can occur due to nerve damage, physical injury, or pain in the back or legs.
Diagnosis of Muscle Spasms in Dogs
If you notice localized twitches or ticks beneath your dog's skin, your dog is most likely suffering from muscle spasms. The muscle spasm may clear on its own with rest and fluids, but you should bring your dog in to the veterinarian if the condition persists or is accompanied by other symptoms, such as lameness or pain. The veterinarian can perform an examination and locate the source of the spasms, which allows for proper treatment.
During this initial visit, the veterinarian will need to establish a history and medical profile. Helpful information includes:
Your dog's fitness and activity levels
Changes in medication
Recent sprains or physical injuries
Amount of fluid intake
Further tests may be required depending on the source of the spasms. Ask the veterinarian to show you where the spasms are originating so that you can apply the proper therapy to relieve discomfort and prevent further spasms.
Treatment of Muscle Spasms in Dogs
A number of muscle spasms can be prevented by ensuring that your dog is well hydrated and does not overexert him or herself. If your dog's muscles begin to spasm or cramp, provide plenty of fluids and gently stretch or massage the affected muscles. Heat or cold therapy can also lessen muscle spasms while relieving any associated pain or discomfort.
Ask the veterinarian about muscle relaxants or pain relievers for your dog, which can help the cramping muscles relax and reduce spasms. Nutritional supplements, such as vitamins and minerals, herbal muscle relaxers, and electrolytes, can provide support for your dog's muscular system while enhancing the healing process. Consult the veterinarian regarding the best treatment for your dog.
Depending on the source of the muscle spasms, additional treatment may be required to address the root cause. These include physical therapy, massage, or surgery to remove the affected nerve or source of cramping.</>
Recovery of Muscle Spasms in Dogs
The best method for dealing with muscle spasms is to prevent them. Both during and after exercise, make sure that your dog has access to plenty of fluids and remains hydrated, especially on warmer days. Refrain from any strenuous activities that may lead to a sprain or muscle injury, and help your dog warm up prior to any exercise and cool down again at its conclusion.
A follow-up with the veterinarian is typically unnecessary unless the muscle spasms were a symptom of a more serious condition. Once the spasms have cleared, you can help strengthen your dog's muscular system with nutritional supplements or a more supportive diet.
Cost of Muscle Spasms in Dogs
The best way to start treatment (and possibly avoid a spasm altogether) is to make sure your dog has plenty of water. You can also buy electrolytes for your dog at most pet stores for around $10-$24. You may also want to buy vitamins for your dog if the source of the spasm is a nutrition imbalance. They usually cost between $15 and $45. Most pet stores may even carry herbal muscle relaxers that sell for $20 to $55 a bottle. Many drug stores carry hot and cold pads that can sell for $15 to $45 depending on the quantity and size. Another great option is taking your dog for a massage. Each session will cost around $55 to $75 for 60 minutes, but this can be very effective. If you choose to take your dog to the veterinarian, they may prescribe Methocarbamol, a muscle relaxant. This medication can cost $25 per 100 ct. or $75-$100 per 500 ct. The veterinarian may prescribe Tramadol for pain relief. Tramadol can cost $86 per 100 ct. The treatment will depend on the frequency, cause, location and severity of the muscle spasm.
Muscle Spasms Questions and Advice from Veterinary Professionals
Jake
Yorkie poodle
6 Years
1 found helpful
Has Symptoms
Upper and lower back muscle tightne
Hello, I have a 6 year male Yorkie poodle who has been experiencing muscle tightness and spasms. He has been seen by several veterinarians and I even took him down to University of Pennsylvania Ryan Veterinary hospital to be seen by neurology and dermatology because of itchyb. They were unable to diagnose what is going on with my dog's back. They placed him on Keppra 250mg twice-daily. It's been about 2 months and the spasms have decreased and the muscle tightness was still present but decreased. But in the last week, the spasms are back full force. I have been in contact with the neurologist but I have not heard a call back. My dog seems really aggravated by it and I feel as though it is spreading to his lower back where as before it used to just be behind his shoulders. His past medical history includes repair of luxating patellas he also had a muscle biopsy on the area of the spasms which came back normal. He's had spinal taps MRIs and everything comes back normal According to the Penn Ryan neurologist, this condition does not exist in his breeds. So they are stumped. I have tried to massage, stretch, heat, cold and nothing seems to decrease the spasms. These muscle spasms and tightness has not affected his ability. He can still run, jump and behaves normally and I can't seem to find the cause meaning does it get worse after exercise, did he get injured? Etc. I do think that it does get worse with exercise. Recently, we have had a lot of cold weather therefore I was unable to walk him. So it was about four days since you had been on a walk. I took him out for a 35 minute walk using a harness as I always do. When we came back, the spasms were present again and even worse. It is awful to watch your dog suffer and it's even more awful when several vets (5 different primary vets,4 neurologist, 2 orthopedist and dermatology) and they can't figure out what's wrong with him. I am so grateful to all of them for trying to help me. But this is awful.I just thought I would post this here to see if anyone had any advice on how to help my dog. He is such a good dog and I don't know what else to do for him. He comes to me all the time wanting me to do something about it and I don't know what to do. Any advice would be greatly appreciated.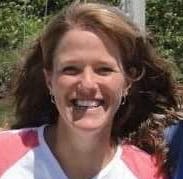 265
Recommendations
Thank you for your email. I wish that I could offer something that hadn't been considered, but it seems all of the bases have been covered by your team of doctors. I'm sorry that he isn't getting any relief, that is difficult to watch and accept. One thing that you can ask your neurologist about is possibly consulting with a physical therapist, as they are sometimes able to work with muscle disease very effectively. I hope that everyone is able to resolve his signs soon.
Add a comment to Jake's experience
Was this experience helpful?
Remington
Siberian Husky
2 Years
0 found helpful
Hello,

I have a 2 year old husky that I believe is having muscle spasms. He gets one once a month, usually at the beginning of the month. He will lay very low to the ground and begin crying out. An episode usually only lasts a minute. I will massage his leg and stretch it and that seems to help him tremendously during the spasm. After he is fine to walk and run and doesn't seem to be affected. Is there something I can give him so this doesn't keep occurring? I'd like to try an OTC before going to a prescription.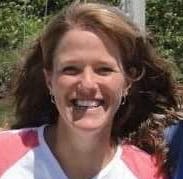 265
Recommendations
Thank you for your email. Unfortunately, without examining Remington and determining what the cause of the problem is, I can't recommend any OTC medications for him. Many human medications can be quite toxic to dogs, so it would be best to have him examined by your veterinarian. They will be able to get a better idea as to what is going on, and they may be able to recommend something for him that is not prescription. He may need a prescribed medication, but they will know more once they have seen him.
Add a comment to Remington's experience
Was this experience helpful?
Yoshi
Japanese Chin. Maltese. Poodle
11 Months
1 found helpful
I have an 11 month old puppy, he will be a year this Christmas. He's a Japanese Chin, Poodle, Maltese mix. He hasn't had any of his shots due to financial problems. He hasn't been ill or showed any signs of illness. My only worry is ever so often his legs twitch. Sometimes it's his hind legs other times it's the front. He doesn't cry in pain or whimper or anything of that nature. He's a happy puppy, very active. He loves to play fetch & jump high to catch his toys. Do I have reason to worry this leg twitching is more than just a spasm ?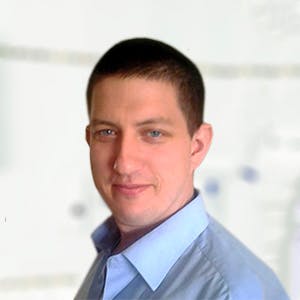 1811
Recommendations
Firstly you should get Yoshi vaccinated as the cost of the vaccine is a fraction of the cost for the diseases which the vaccine prevents. Spasms or twitching of the limbs may be caused by a variety of different conditions which may include spinal disorders, hip disorders, poisoning, idiopathic causes among other issues; I would highly recommend you visit a Veterinarian regardless of cost for a general examination and to get Yoshi vaccinated. Regards Dr Callum Turner DVM
Add a comment to Yoshi's experience
Was this experience helpful?
Chase
Black Lab
5 Years
0 found helpful
Has Symptoms
shaing trembling or muscle spasms
I have a 5 year old black lab that I can visibly see his body moving rapidly.I don't know whether to call it muscle spasms or shaking.I just see his body jerking.He also was limping this morning.What can this be?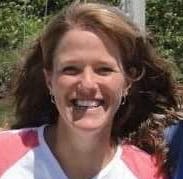 265
Recommendations
Thank you for contacting us about Chase. Without examining him, it is hard to say what might be causing these signs, but possible causes might be trauma, systemic disease, pain, nervousness, or exercise-induced muscle tremors. It would be best to have him examined today at his veterinarian, as they will be able to look at him and determine more clearly what might be causing him to display this behavior. I hope everything goes well for him!
Add a comment to Chase's experience
Was this experience helpful?
Dan
Papillon
7 Years
0 found helpful
Hi There,
My 7 year old papillon has been acting strangely for the last few hours. He can't seem to settle down, his hind legs spasm off and on and it looks like he's watching something go back and forth but there's nothing there. He responds to his name and walks normally when I've picked him up but keeps returning to the same spot. He's a rescue and fairly anxious but has never behaved like this.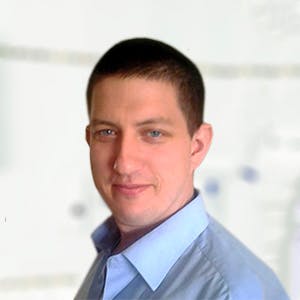 1811
Recommendations
There are various causes for sudden hind leg twitching which may include trauma, intervertebral disk disease, toxins among other issues; the nystagmus is also concerning and may indicate toxins, vestibular disorders or trauma. Without examining Dan it is difficult to say what the cause is; I would keep an eye on him and if this behaviour continues visit your Veterinarian in the morning, if he may have gotten into something toxic visit your Veterinarian now. Regards Dr Callum Turner DVM
This happened to our dog after taking Simparica flea control pill. I definitely now do not use anything but a topical flea control! The flea pills are dangerous in my opinion…
Add a comment to Dan's experience
Was this experience helpful?
Adolfo
Min Pin
1 Year
0 found helpful
Hi, my dog's name is Adolfo. He had a flu 2 weeks ago, after that he's completely okay and the flu is gone but after 2 days his legs got weak. His back legs are stiff and he cannot stand up. His back legs are twitching over time and his head constantly nods. What should I do?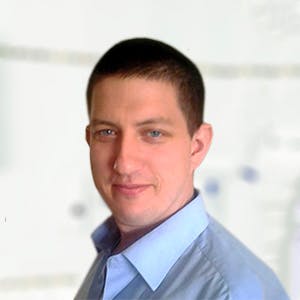 1811
Recommendations
It is important to keep Adolfo calm and relaxed; there are a few different causes for these symptoms which may include spinal injury, other trauma, nervous system infections, poisoning among other causes. Given the severity of the weakness and twitching you should get Adolfo checked by his Veterinarian since there are a few causes all with different treatments. Regards Dr Callum Turner DVM
Add a comment to Adolfo's experience
Was this experience helpful?
Archie
French Bulldog
7 Years
0 found helpful
It seems like my dog's appetite has gone down a lot. He had a tumor taken out about 2 months ago on his hind leg. Ever since then he doesn't like to eat dog food and he gets spasms on his whole body. His eyes seem sad. Why the spasms? He's also been urinating in the house several times a day which he really never did before.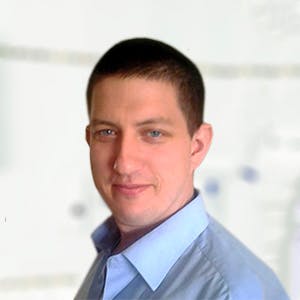 1811
Recommendations
I cannot see a direct relationship between having a mass removed from the hind leg and a loss of appetite; shaking may be due to pain, neurological disorders, muscular disorders among other causes. I would suggest visiting your Veterinarian for an examination to check the surgical site and to give a general examination to determine the cause of the symptoms. Regards Dr Callum Turner DVM
Add a comment to Archie's experience
Was this experience helpful?
Yeller
Yellow Lab
13 years old
0 found helpful
Has Symptoms
Legs log up & twitching in back
My dog has been going down for past year. His has a hard time getting up. Not able to run like he use too. Back legs lock up on him. Started with twitches in back part. Losing his bark, appetite, and tired alot.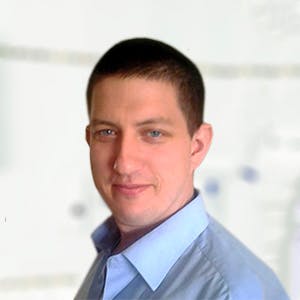 1811
Recommendations
In an older dog it isn't unusual to have rear end issues; these issues could be due to spinal disorders, hip disorders or general old age. I cannot say what the specific cause is without examining Yeller, but keep him rested and have your Veterinarian take some x-rays at your next checkup. Regards Dr Callum Turner DVM
Add a comment to Yeller's experience
Was this experience helpful?
Tess
Border Collie Britt
6 Years
0 found helpful
I have a border collie, 6 years old, the problem is with her back legs, the right one more so.
When she walks, it's like the legs are twitching and out of sync.
A few months back, she had a flea problem, and was licking her feet a lot, and biting her back about 4-5 inches from the base of her tail.
I started treating her with a product of the internet. It's called stinky stuff.
Anyway the treatment seemed to be working, as she had rather a large bold patch on her back, and the hair had returned. But when I stopped the treatment, she went back to biting the same spot on her back, this time drawing blood, she has rather a large scab area under her fur.
But I am more worried about her leg problem, and wondered if her biting her back so bad has caused the uncontrollable legs.
She still tries to bite the area on her back sometimes, but I'm with her most of the time as I am retired.
And tell her to stop biting, which she does, she is laying next to me right now, and her right back leg is twitching non stop.
But she is not showing any signs of pain.
Can you give me any ideas as to what may be causing the problem with her back legs.
Thank you.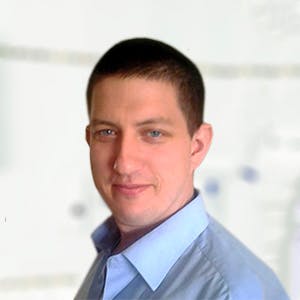 1811
Recommendations
There are a few causes of hind leg twitching which may include nerve damage, spinal disorders, poisoning, pain, arthritis among other causes; it is difficult to say what the cause of the twitching would be without examining her but the large scab on her back is a concern too as infection may make its way in there. I would suggest visiting your Veterinarian for a general examination and possibly an x-ray too; also clipping the hair on her back around the scab and bathing the area may help. Regards Dr Callum Turner DVM
Add a comment to Tess's experience
Was this experience helpful?
Walker
1 Year
3 found helpful
My one year and a half old pitbull was asleep last night and all of a sudden he jumped up and immediately fell back onto the bed. His back legs were twitching really bad and he looked so confused. He tried getting off the bed and walk but fell to the floor because his legs were twitching and jerking. I sat with him on the floor and tried to confort him while my husband rubbed his nack legs. This is so scary, we feed our dog Blue Buffalo and on occassion we'll give him some table, usually nothing but lean meat. Can you please help us to understand what is happening, this has never happened before and our dog has had all of his vaccinations.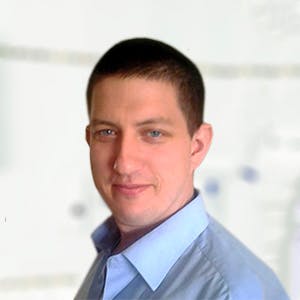 1811
Recommendations
A sudden episode like this can be stressful for pet owners, especially if it occurs for the first time. How are his hind legs now? If he is now walking normally and his behaviour is good, I would keep an eye on him; if he is still struggling to stand and is lethargic or is showing signs of pain then a visit to your Veterinarian will be required to have a physical examination and some x-rays done to see what the cause is. Regards Dr Callum Turner DVM
Add a comment to Walker's experience
Was this experience helpful?
mickey
Border Collie
Seven Years
2 found helpful
our dog isn't allowed to run too fast because he gets stiffness and muscle cramps from doing so. so can you suggest what's the best type of exercises or activities (except swimming because we don't have any pools or beaches here that allow dogs to swim) for dog with osteoarthritis, stiffness and muscle cramps? and please suggest what's the best type of food like kibbles or homemade diet that we can feed him. thank you.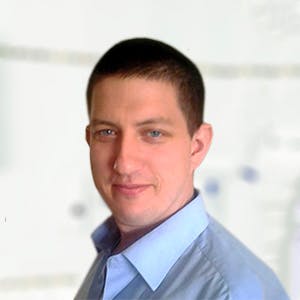 1811
Recommendations
As I wrote before I cannot confirm that Mickey has osteoarthritis. However, I would recommend ensuring that he remains a healthy weight (no treats from table etc…), moving to a diet specialised on joint care like Hills Prescription Diet Metabolic and Mobility Canine (which would also help if he is overweight), restricted exercise (which you are already doing) and regular checks with your Veterinarian to discuss the effectiveness of any medication and to see the progression of the condition. For exercise the best would be slow walks (using an harness instead of a collar) on a flat surface over a short distance. Regards Dr Callum Turner DVM
Add a comment to mickey 's experience
Was this experience helpful?
Bailey
Beagle
13 - 15
0 found helpful
Hello,
My male beagle is 13.5-14.5 years old (he was adopted at 2-3 years of age). A week ago he lost movement of his hind legs. With rest he improved and was able to walk, just not quite as well as before. This morning I woke up to vomit and urine all over his room. He is not comfortable and keeps violently twitching, particularly when approached. He could barely stand when taken out and collapsed after a a minute. At times he keeps putting his tongue in and out like he is licking the air, or trying to get something off of it. When left alone, he twitches somewhat less, but does not appear comfortable. Our vet office is closed and I'm wondering if you have any ideas about what this could be and if we are safe to monitor him until Monday when they open. Thank you so much. (He also would not eat this morning).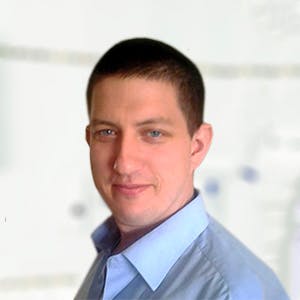 1811
Recommendations
Since Bailey is uncomfortable and is unable to do his business I would highly recommend you visit an Emergency Veterinarian and have some x-rays done of his spine. It sounds like it may be a spinal issue (since it previously improved with rest) and the vomiting may be a response to pain. There are different types of spinal disorders which may be affecting Bailey as well as other conditions, without examining him I cannot say what the cause is; if you are unable to get to an Emergency Veterinarian, keep an eye on him and ensure he has easy access to food and water. Regards Dr Callum Turner DVM
Add a comment to Bailey's experience
Was this experience helpful?
Breagh
Scottish Terrier
3 Years
0 found helpful
Has Symptoms
Small spasm when touching back left upper thigh
Lameness in back left leg after too much exercise
Sporadic hopping on back left leg
We have a wonderful little Scottie dog named Breagh who has been hopping on her back left leg now for about 9 months now. We've had her in and out of the vet and veterinary specialist with no luck in helping her so far.

Her gait seems normal, most of the time, when walking but her left leg does tend to take a half step every two to five steps which results in a hopping movement which only ever affects her back left leg. After periods of rest, this is much less noticeable and Breagh never exhibits any signs of pain. (see this video for reference: https://www.dropbox.com/s/0gmr99rfw65henu/Video%2025-07-2017%2C%2013%2020%2054.mov?dl=0 )

If she has periods of over excitement and intense exercise, this hopping becomes more and more frequent and her back begins to arch as she compensates for the movement with her right side leading. 1-3 days after particularly long walk or an intense play session with her other doggy friends, we notice that this can occasionally turn into a lameness of the back left leg. Breagh will struggle to walk properly without arching her back and compensating with her right leg, she'll struggle to climb stairs or even favour sitting down and not putting weight on her back left leg at all. A few days of rest later and she's usually fine and happy again but the hop never fully goes away.

We've given her two separate fortnights of complete rest and anti-inflammatories prescribed by our local vet. These rest period showed us great improvements in her back left leg and fewer, more subtle hopping movements in her back left leg. After resuming normal exercise, she went back to hopping on her back left leg again within 5 days.

We've been referred to an orthopaedic specialist who has confirmed that the mechanics of Breagh's legs are all in working order, there is no sign of patellar luxation or dyskinesia and they suspect a neurological condition or nerve damage may be more likely.

Upon inspecting Breagh myself, I can't feel any signs of muscle wastage but if I the palms of my hands on her rump and then run my fingers up her inner/upper thigh muscles, I do feel a small muscle spasm that only seems to affect her back left leg and the same spasm cannot be replicated on the back right leg.

She still has a great appetite, drinks normally, wants to play and exercise, she's happy and sociable but this recurring issue is starting to slow her down. We can't exercise as much as we used to be able to and we sense this is frustrating her.

There is no history of Scottie cramp in the family and her symptoms do not seem to fit that breed specific condition. She is from one of the most reputable breeders in Scotland and has an award winning family history going back at least 20 generations that we have documented.

Any advise would be greatly appreciated.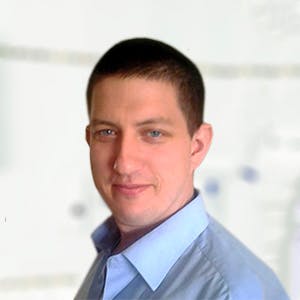 1811
Recommendations
There are a few causes that come to mind when watching the video that you have provided, but it seems that they have already been ruled out like patellar luxation and hip disorders; during a bad episode have you had x-rays done (with and without myelography)? CT or MRI? As this would be useful to have done during the height of the hopping. I do not think I can offer any real value more than an Orthopaedic Specialist (I am a General Veterinarian) so I wouldn't want to second guess anything. It seems to be a case of management by reducing activity and ensuring that there isn't any stress to the leg or spine. Regards Dr Callum Turner DVM
Add a comment to Breagh's experience
Was this experience helpful?
Nyssa
Pit bull mix
2 Years
0 found helpful
I noticed in the middle of the night Nyssa was twitching. I thought maybe she was dreaming and went to wake her. Her eyes were open already and she was just laying at the foot of the bed. I rubbed her for a bit and didn't feel anymore twitching so I went back to bed. A few moments later it started again. It appears to be just one leg and she doesn't seem to be in any pain. We aren't aware of any trama and her food hasn't changed, nor do we give her any medication aside from the heart worm and fea and tick she's used to. What could be causing this and how worried should I be?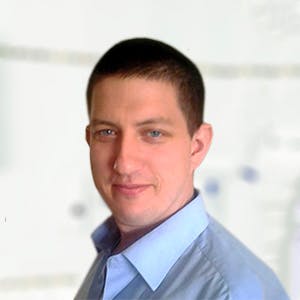 1811
Recommendations
It is difficult to say what the cause is and if there is anything particularly wrong; dogs twitch whilst sleeping all the time and some dogs may occasionally sleep with their eyes open although this is uncommon unless there is a medical reason causing lagophthalmos like protrusion of eyeball, entropion, facial nerve paralysis etc... I would keep an eye on things and try to document these episodes and see how Nyssa is during the day too; if this becomes a regular occurrence I would suggest visiting your Veterinarian. Regards Dr Callum Turner DVM
Add a comment to Nyssa's experience
Was this experience helpful?
Alfred
Shih Tzu mix
2 Years
0 found helpful
Hello, I rescued a Shih Tzu mix puppy about a year and a half ago- he's almost 2 now, and he used to always twitch and grunt cutely for affection. However now, I'm afraid this is something entirely different. He won't stop kicking his hind legs, or jerking rather roughly unless I rub him or if he's asleep. He drinks well, and doesn't over do it as far as exercising goes. I'm worried this is something serious, please help.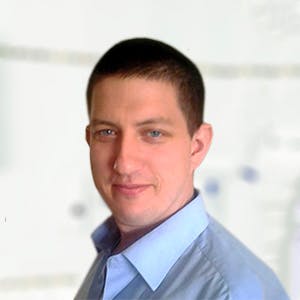 1811
Recommendations
If he stops the twitching whilst being petted or whilst asleep, I am thinking that this is a voluntary motion as it stops at specific times (like when petting is initiated). Without examining Alfred I cannot say for sure, but if the twitching was consistent whilst on the floor or in your arms and asleep I would be more concerned. If Alfred isn't in pain, I would bring it up the next time you visit your Veterinarian. Regards Dr Callum Turner DVM
Add a comment to Alfred's experience
Was this experience helpful?
Toby
Poodle
4 Years
1 found helpful
My standard/mini poodle mix is 4 years old. last year after going from sitting still to running full speed to chase a squirrel he fell down and his back legs were shaking and his feet were curling up. He would hold his jaw tight and licking his nose with his tongue. He could still hear us and look at us but could not move. This lasted about 15-30 minutes. These same symptoms occurred over the next few days so he was hospitalized at a specialty clinic for neurological disorders. A full workup including an MRI revealed nothing.
With rest, physical therapy and a slow return to activity he has been episode free since last November. Day before last he was sitting in the kitchen and flew into the living room when he heard a noise but then collapsed with a spasm episode. We have him on limited activity and no stairs but he seems fine except his back seems sensitive towards the hindquarters. We have spent thousands of dollars on vets with no diagnosis or explanation of his episodes. Rest and slow return to activity seems to be best. We were hopeful the problem was gone as it has been 10 months since his last episode.
Do you think this is a muscle spasm issue? A spinal issue? One vet thought is was his ilio psoas but that was not the source of the problem and she gave up.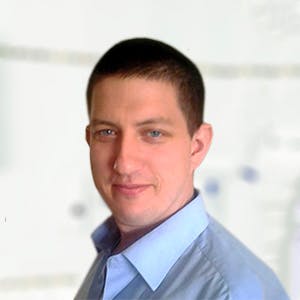 1811
Recommendations
Generally the symptoms and process you describe can fall into a few different causes: traumatic, infectious, inflammation, genetic / congenital, pharmacological, toxic or idiopathic. Idiopathic basically means unknown origin; some conditions especially those surrounding the nervous system can have an unknown cause. It sounds like you have explored all avenues for a diagnosis (including with a Specialist and MRI studies which I would normally suggest given a history like Toby's) and without examining Toby myself, I would be unable to suggest any possible causes. Regards Dr Callum Turner DVM
Add a comment to Toby's experience
Was this experience helpful?
Scruffy
4 Years
2 found helpful
My dog. Is a Chiwwawa Poodle Badhisain Maltsete And his eye is twitching when his heart beats and then he try's to it the air it kinda look like he is tryin to bite you and when you GOE to lift up his neck he starts to have pain what is this?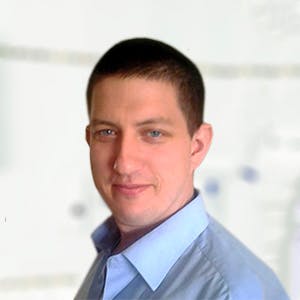 1811
Recommendations
Thank you for your question. There are various causes for the symptoms that you describe; they could be traumatic, inflammatory, infectious or cancerous in origin. You would need to visit your Veterinarian for a physical examination as well as a neurological examination to determine the underlying cause of the symptoms; this may include blood tests and x-rays (to determine cause of neck pain). The eye-twitching may be a response to pain or may be a symptom of the primary condition; this would be identified during the physical examination. Regards Dr Callum Turner DVM
I have a 13 years old shit-zu. Her tail twitch when she is seating, that make her jump and star crying. What can be?
Add a comment to Scruffy's experience
Was this experience helpful?
Lambchop
2 Years
3 found helpful
My dog is a miniature poodle she is starting to have cramps in het right hip and so I pick her up and massage it and do movement to her hip and then she is fine what do you think it could be? And why is she having this all of a sudden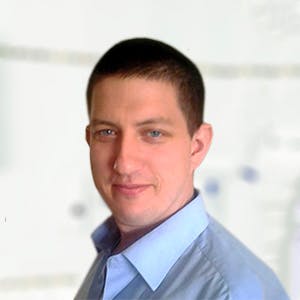 1811
Recommendations
Thank you for your question. Muscle cramps may be caused by a variety of different causes. Usually we see cramping in the hind quarters due to a pinched spinal nerve, trauma or due to some arthritis in the hip joint. An x-ray of the hips and the lumbosacral area of the spine will help determining a diagnosis. By investigating and treating the origin behind the cramps there is an opportunity to resolve the condition. Rest, physical therapy and weight loss (if Lambchop is overweight) can help to prevent recurrence in some cases. Regards Dr Callum Turner DVM
I have a one year old mix breed, red bone hound, massive, Sharpei , pit bull. He is very active, loves to run and play with our other dog. Rufus has been getting leg cramps in both his hind leg and front shoulder. The first couple of times scared him. We rub it out but wonder what we might do to prevent this.
I have a 4 year old Labrador. For the past year or so, he will occasionally (once every couple of months or so) develop a sore front left shoulder. It's always the same shoulder and last anywhere from 2-4 days. The muscle beneath his skin is cramped and twitching. He's in a lot pain. After the 2-4 days, he's fine and acts like nothing happened and is running and cutting like normal. I brought him to the vet for X-rays. They said there was no structural damage and associated it with growing pains. I don't think that is correct, but have no other solution. Any ideas? Thanks!!
My 4 yr old French Bulldog has been having muscle spasms in her neck upper chest area for the last week now. The vet has put her on metacam as well as a muscle relaxant and has been on them for 7 days and has gotten better but she is still having one muscle spasm in the day, mostly happens in the morning. Not sure why...?
I have a St Bernard and today i took him for a run and he tripped and fell and did a flip. and started whimpering, as i knelled down to give him comfort his 4 legs started to do little twitches/muscle spasms i was worried if he has done any serious damage as he is a big dog. p.s he hasn't broken a bone and is walking fine I'm just a little worried.
Is there a home remedy for muscle pain in my dogs neck and back he ran into a coffee table
My dog is a pug and she's gets muscle spasms or twitches in her legs while laying down and it makes her whole body jump .. what do I do?
I have a Chihuahua and dachshund mix he is 2 years old he got a cramp and we keep massaging him and giving him plenty of water. But its not going away and he won't move and when we pick him up he starts crying way worse. Is there anything I can do??
My almost three years.old Chihuahua/ Jack Russell male neutered I just found out has Cushing's we are still establishing through labs whether or not it is pituitary or adrenal, but he has horrible muscle twitches in his back legs almost constant when he is lying down. I hate to watch I know he is in pain. I forgot to say something.but will call the vet tomorrow. Meanwhile my ? is do you think this is neurological and possibly pointing toward pituitary?
Add a comment to Lambchop 's experience
Was this experience helpful?
Chispa
Cocker Spaniel
3 Years
0 found helpful
My dog just started to limp and cry it comes and goes . One minute she is fine then the next she starts to cry and lift her paw . I carried her and she stared to whimper. I don't know what to do I think it's her stomach or front paw. Please help me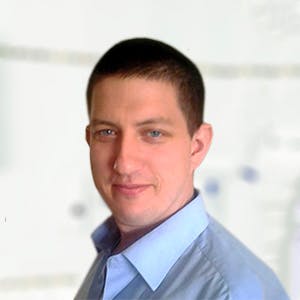 1811
Recommendations
Intermittent limping may be caused by a variety of causes and may be due to muscle, bone, joint or ligament injury as well as spinal and nerve damage. It would be best to restrict Chispa's movement for a few days to see if there is any improvement; otherwise a visit to your Veterinarian for an examination would be required. Regards Dr Callum Turner DVM
Add a comment to Chispa's experience
Was this experience helpful?
CJ
Mixed
4 Years
0 found helpful
My dog has been hurting for 2 weeks now and his lower back and back legs have been having spasms I'm confused on what's wrong as yes he yells when we try to pick him up and his stomach is a little bloated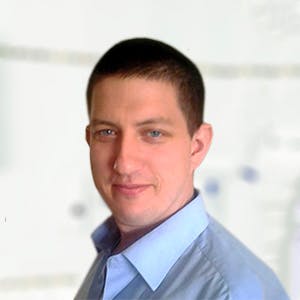 1811
Recommendations
Muscle spasms in the lower back and legs may be attributable to a back injury which may have been caused by trauma; however, the bloating may have caused CJ to carry himself differently causing him to curve his spine which may have caused some secondary injury. I cannot say without examining CJ the cause, but you should visit your Veterinarian for an examination and to get some medication to make him more comfortable. Regards Dr Callum Turner DVM
Add a comment to CJ's experience
Was this experience helpful?
mickey
Border Collie
7 Years
0 found helpful
sometimes my dog has stiffness or cramps around his neck and hind legs whenever he runs too fast or too much. our vet told its osteoarthritis. any advice?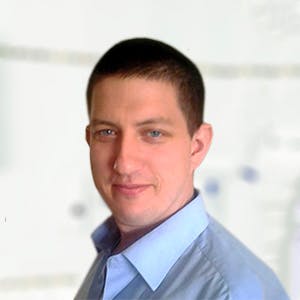 1811
Recommendations
It is possible that Mickey is suffering from osteoarthritis; stiffness and muscle cramps may be caused by a variety of different causes: trauma, neurological disease, immune-mediated disease, idiopathic etc… To diagnose the cause of the problem, a physical examination, reflex tests and possibly x-rays. With his age and breed (border collie) osteoarthritis is a possibility. Without personally examining Mickey, I cannot give a diagnosis. Regards Dr Callum Turner DVM
Add a comment to mickey 's experience
Was this experience helpful?
Alkis
Maltese
5 Years
0 found helpful
Hello! Just now my baby boy started having a continuing twiching-spasm on his right leg and then it stopped.
Two years ago he became completely paralyzed on both legs but with proper treatment we made it and he can use his legs, not as he used to, but enough to be healthy and happy.
Are these spasms something to worry about?
Thank you in advance!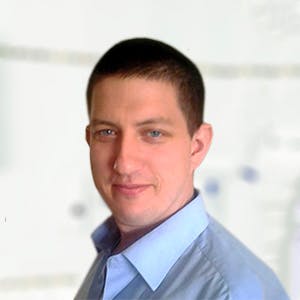 1811
Recommendations
Any spasm is a cause for concern, especially in a dog which has a previous history of fore limb paralysis. Muscle spasms are usually caused by trauma, intervertebral disk disease, inflammation, poisoning, nervous system disease or idiopathic. I would monitor Alkis behaviour and to try and see his activity before a spasm occurs; if he is active (running and jumping) before the spasm occurs it can indicate musculoskeletal problems and if he is sleeping, then stands up and it may be due to something else. This information would be useful to your Veterinarian when you go for a physical examination. Regards Dr Callum Turner DVM
Add a comment to Alkis's experience
Was this experience helpful?
Sai
Labrador Retriever
3 Years
0 found helpful
Hi my dog has muscle cramps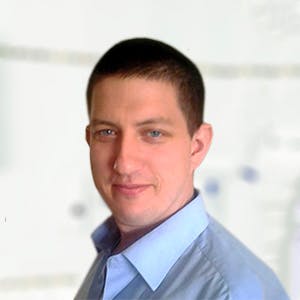 1811
Recommendations
Muscle cramps in the limbs are either caused by trauma, neurological disease, poisoning or inflammation; the rear legs are more prone to cramping. Your Veterinarian will need to carry out a physical examination, check Sai's reflexes and may take an x-ray to check for vertebral instability (as well as any other pathology). Treatment can vary depending on the underlying cause; non-steroidal anti-inflammatory drugs are usually prescribed in most cases. Regards Dr Callum Turner DVM
Add a comment to Sai's experience
Was this experience helpful?
cassio
12
0 found helpful
12 year old standard poodle's right rear leg begin jerking and pulling away from her body. we massaged leg and she begin walking again. Last year similar incident but more severe with dog ending up sitting with both hind legs extended up beside her body and unable to stand. we carried her back to hotel room, massage and rest and has not happened again till today.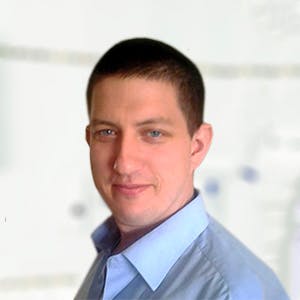 1811
Recommendations
Poodles are prone to intervertebral disk disease where a disk between the vertebrae herniates and can cause intermittent or permanent muscle twitching, pain or lameness. This condition can be medically managed in some cases along with rest and restricted exercise (and weight loss if Cassio is overweight); in other cases it may require surgery, but in a twelve year old poodle the risk may outweigh the benefits (since this is only the second episode in the space of a year). An x-ray or myelogram can be performed to confirm the diagnosis. There are other conditions which may cause the twitching: nerve damage, trauma, poisoning among others, all may be discussed with your Veterinarian when you visit. Regards Dr Callum Turner DVM
Add a comment to cassio's experience
Was this experience helpful?
Bhunny
American Bulldog
6 Years
0 found helpful
I noticed my dog was walking funny. I took him out for a walk a day after and noticed he needed to rest every 5 minutes. By the time we got home, he could barely lift his hind legs. It seems that he can't actually walk on his right hind leg. Sometimes he whimpers and other times his facial expression looks fine. He often licks his paws but that started quite a while ago. What could it be? What should I do to relieve his pain ?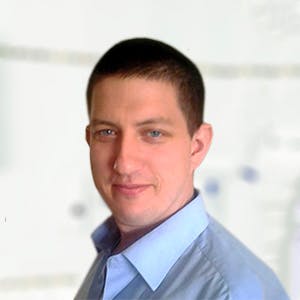 1811
Recommendations
There are various reasons why dogs have hind leg issues; this may be due to trauma, infection, cancer, toxins, neurological disorder (including intervertebral disk disease in which bulldogs are prone) or idiopathic in nature. Bulldog breeds are predisposed to some conditions involving the hind quarters like hip dysplasia. A physical examination by your Veterinarian (probably will include x-rays) will discover the underlying cause and will be able to prescribe the correct treatment or management of the condition. Regards Dr Callum Turner DVM
I have a shitzu poodle mix, 18 months ago (2 1/2 years old) it appeared my dog was having a seizure. When I found him in the front yard he was trembling. I took him to the vet and I was told to video as he was examined healthy. 6 months later there was another occurrence it seemed it happened when he became excited and appeared to be a muscle spasm. It happened again 8 months later last evening again and appeared tho be spasm. I've noticed over the period since this happened bumps on his skin in a few areas that appears too be surfaced and not attached to the flesh. What could this be?
This sounds similar to what happens to my dog. Did you ever get advice?
Add a comment to Bhunny's experience
Was this experience helpful?
Jersey
7 Years
0 found helpful
My 7 year old yorkie: I found her sitting confused, perhaps disoriented. Picked her up and laid her on the sofa to look at her I touched her head and neck and she started to have spasms. Took her to the vet and the vet though perhaps she got a hold of a poison or medication. She was weak more on the right side then left. Tx with water, rest and she improved, started pain med Rymdel? Over the next 3 days she had good moments and then fatigue. Stopped the pain med yesterday. Today she appeared week and started having small tremors / spasms in her neck like before. I've given her a pain pill she is resting now and they have passed. Ideas?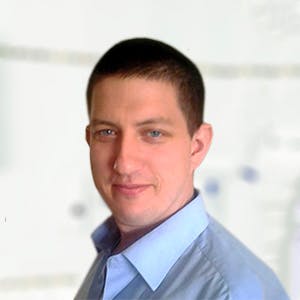 1811
Recommendations
Muscle tremors in the neck may be caused by a few conditions: trauma, intervertebral disk disease, inflammation, nervous system disease, systemic disease, poisoning or medication side effects / overdose. Rimadyl is a non-steroidal anti-inflammatory drug used in Veterinary Medicine, the return of the symptoms after the course had stopped may suggest that there is an inflammatory process caused by trauma or intervertebral disk disease. An x-ray of Jersey's neck may help to diagnose the cause of the muscle spasms. Regards Dr Callum Turner DVM
Add a comment to Jersey's experience
Was this experience helpful?
PARKER
10 Years
0 found helpful
For a week now Parker has been very lethargic and hanging his head down (almost like it's painful to lift). The last 2 days in the morning you can visibly see his muscles spasm just above his right leg joint near his neck. If I give him a low dose asprin he improves until it wears off. I'm concerned it may be more than a pulled muscle like I thought it was. Please advise.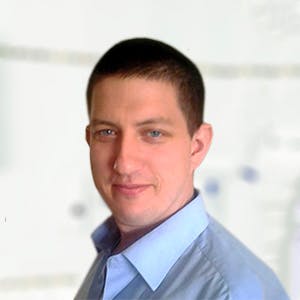 1811
Recommendations
Muscle spasms in the neck may be caused by trauma, intervertebral disk disease, inflammation, poisoning, nervous system disease or idiopathic. Aspirin has anti-inflammatory properties which would indicate an inflammatory process (caused by trauma, intervertebral disk disease or immune-mediated). The lethargy would be tied to pain and or discomfort. A visit to your Veterinarian for an examination and possibly x-rays to determine the cause. Regards Dr Callum Turner DVM
Add a comment to PARKER's experience
Was this experience helpful?
Sunny
9 Months
0 found helpful
I foster a 9 month old doxie/lab mix who had both parvo and distemper as a puppy. He has involuntary muscle twitching as a result of the distemper which lessens with exercise but is continual while he is sleeping. I feed him nature's variety instinct raw boost. I am wondering if there is treatment or meds to help relieve the twitching. It is not severe but it is continual.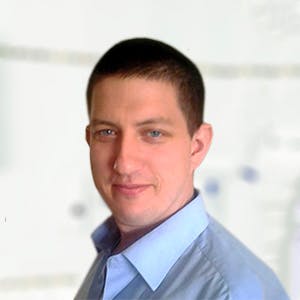 1811
Recommendations
Twitching can be a concern for many owners; I would advise against treating or medicating Sunny if the twitching has no effect on his health or wellbeing. Depending on the underlying reason for the twitching, some treatments (surgical or medical) may help lessen or resolve the twitching; this is something to discuss with your Veterinarian as I am unable to prescribe medication without having personally examined Sunny. Regards Dr Callum Turner DVM
I have a blue heeler she just turned 2. Yesterday her stomach started jumping O the left side in front of her back leg and right behind her rib cage. It like a very hard heart beat and does not stop....is this a mule spasum?
I have a 3yo Kelpie who has something similar to this. She gets muscle tremours at night times and it seems to be a reaction to a type of treat. I manage it well now, and keep her away from them the best i can. However a friend of mine minded her for our wedding day and i think she gave her the treats she is allergic to, so the tremours have started again, but only-usually- last a few days. however I'd like to know if you did find a solution and if muscle relaxants helped him rest at night times?
Add a comment to Sunny's experience
Was this experience helpful?
Luna
Pug
6 Months
0 found helpful
She tenses up and begins crying and screaming and often pees herself or poos after it happens. What can I do?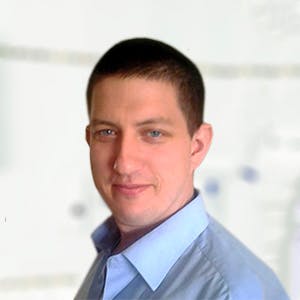 1811
Recommendations
Thank you for your question. It sound like Luna is suffering from some type of seizure. The frequency, duration, consciousness level will determine the type of seizure. Seizures may be caused by a variety of different causes: traumatic, poisonous, idiopathic, hereditary, liver or kidney disease, cancerous etc… In some cases, poisons (for example), if the poisonous substance is removed or treated, the seizures can resolve themselves; in other cases it may be a life-long condition requiring life-long management. You will need to visit your Veterinarian, when you do it is important to provide them with frequency, duration and consciousness level information. Regards Dr Callum Turner DVM
https://www.vetary.com/dog/condition/epileptic-seizures
Add a comment to Luna's experience
Was this experience helpful?
Shiloh
Papillon
6 Years
0 found helpful
Shiloh started having muscle spasms/twitching around his neck two days ago. I don't know what caused it or what to do. Someone help.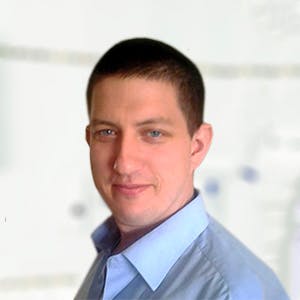 1811
Recommendations
Thank you for your question. Usually the cause of muscle spasms in the neck is due to nerve irritation from the spine. This could be caused by trauma, autoimmune or idiopathic. A visit to your Veterinarian will be required to carry out a physical examination and possibly some x-rays to rule out trauma (or vertebral instability). Your Veterinarian will then prescribe anti-inflammatories and possibly muscle relaxants. Until you visit your Veterinarian, try not to use his collar and try to restrict his movements so he doesn't aggravate the area more. Regards Dr Callum Turner DVM
Add a comment to Shiloh's experience
Was this experience helpful?
Hooch
10 Years
0 found helpful
Hooch started having spasm in his back leg .He keeps liking and biting his foot while leg is Jer king and quivering sometimes it even shoots straight behind him .it last for about 30 min or so . This makes the second time it's happened and my 12 year old has done this 3 times scares me to death !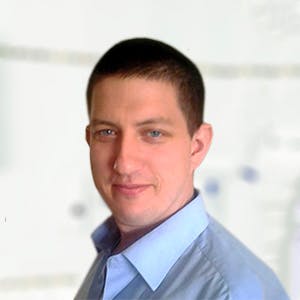 1811
Recommendations
Thank you for your question. Dachshunds are prone to muscle spasms secondary to spinal issues. Due to Dachshunds predisposition (and partially to age) to spinal problems, I would recommend visiting your Veterinarian for some x-rays of the spine to check for any vertebral instability or intervertebral disk disease. Also your Veterinarian (on making a diagnosis) will be able to prescribe muscle relaxants and anti-inflammatory medication if required. Other causes may be nerve damage to the foot he is biting or trauma to limb. Regards Dr Callum Turner DVM
My toy fox terrier has a spasm in his neck. The vet didn't know what it was so she sent us to a neurologist. His neck has been twitching all day; by the look on his face and lip quiver, it seems as though he's in pain. He'll be 13 in March and his activities are those of a young dog. I'm hoping it's just something from his overactivity and not that he's starting to seize. I've had a do who seized but she would fall and scream and pee herself; my terrier is just twitching
Hello, my name is Montae abd my dog's name is roxy. She has been experiencing serious trembling,which causes her entire body to shake. While this is occuring, she cries and moans in discomfort. This occurs all throughtout the day. Is there anything at home I can do to help my dog?
Buster is a French bulldog mix. He loves chasing squirrels and other animals down the steep incline in our back yard. His feet are typical turned out type of a bulldog. Yesterday, he came in with a limp in his back leg. Other than that typical Buster. Today he was walking around but very carefully. For about the last 3 hours he won't move his back legs at all. Just pulls his back legs behind him.
Add a comment to Hooch's experience
Was this experience helpful?
Chihuahua
5 Years
My Chihuahua has been spasming in her throat and neck. The doctors don't know what's wrong.. She's had prednisone, antirobe aquadrops, metacam and shots and muscle relaxers. Nothing helps at all. She's in pain and sometimes can't breathe. I feel lost in all of this.
Shih Tzu
4 Years
My Molly is four years old and started having muscle spasms in her back about six months ago. At first she would just lay down and her back would sort of jump around and sometimes she would whimper. A few times she just flopped down and would not get back up for a while. She stopped jumping up on the bed soon after that and I decided it was time to take her to the vet. He said it sounded like IVDD (Intervertebral disc disease), which is just a fancy way to say she has a bad back. He did an xray and said she had a pinched nerve in her spine. He didn't know what caused it but asked me if she had ever been injured. I never noticed anything like that happen so I don't think so. Anyways he said dogs like dachshunds, beagles, and Shih Tzus all have a higher chance of getting this problem. With some kind of steroid shot and dog aspirin, she was almost back to normal in about a month! He said she may have to get more steroid shots if the spasms come back but other than that she should be okay.
Dachshund
9 Years
My sweet little dog Dakota seems like he's depressed. He's usually very happy and loves to play all day. I noticed that he has low energy and sometimes when I pet him I can see twitching under skin. I got scared after seeing this happen for about a week. I took Dakota to the vet where I was asked a series of questions about Dakota. The vet asked me if he took any meds, which he doesn't. He also asked me about Dakota's activity levels and fluid intake. This is when I realized that I fill up Dakota's water bowl several times a day, but not because it's empty, because I just want him to have fresh water. It seems like Dakota is not drinking enough water. It turns out the twitches and low energy in Dakota are from muscle spasms due to dehydration. The veterinarian gave him fluids with the IV and told me I have to make sure Dakota drinks his water. I also found out that I can provide Dakota with the same electrolytes as the vet by purchasing them for $10 at the local pet store. The vet said Dakota is expected to recover quickly.
Max
Lhasa Apso
My Max, a littlea little Lhasa Apso started crying out in his sleep and arching his back with his head down wandering around and he wouldn't follow any commands he wouldn't eat or drink so my brother gave him Tramadol and that seemed to help a little bit but the spasms continue it so the next day went to the vet he put them on tramadol methocarbamol and rimadyl and it's helped a little bit but he's still having them painful spasms they last a long time. Im at a loss. I cant stand to see such a good dog in so much pain makes my heart but he's only four and a half so he's got a long life left but I can't stand to see him suffer I don't know what else to do.
Max
Lhasa Apso
Follow up on Max the lhasa apso. He had a couple horrible episodes and wouldnt eat or drink or take his meds.. wandered around head down, back arched., panting, unresponsive, wouldnt sit or lay down, shaking and back spasming. He continued like this 2 days and we couldnt take him to vet..if we touched him he screamed. He finally passed out and slept 6 hours. Woke up, ate, took meds and we took him back to vet. Vet said its neck pain and put him on prednisone 7.5 mg. Per day, tramadol 25 mg 3x per day and methocarbamol 250 mg. 2x per day. Max. Weighs 25lbs. He is responding better to this but even on the meds Max had an episode of the above behavior one time in 5 days on this treatment. Ill post his recovery here. Weve decided to keep trying with Max and taken euthenasia off the table. We want this guy to live and hes trying so...
Bart
Cairn Terrier
Our 8 year old Cairn Terrier has been having musle twithces, jerks, spasms I don't know really how to discribe them while he is just resting and while sleeping and it is all the time, doesn't seem to be in pain. He was so nervous when I took him to the vet he didn't have them and the vet had no idea what it is. He has a heart murmur and but him on med for that and I have had to go to giving him a 1/4 of the pill because he gets to lethargic but still has the symptoms. Has any one seen this I have searched and searched for what it might be? Please help!
Dog
We have a 2 and a half year old Carin terrier. We noticed it a few days ago alittle muscle twitch around his but we also just applied the fella and Rick medicine and that also is a symptom of too much flea and tick application! We just changed dosage because he was really for a larger dose! We are going to keep an eye on him
Piper
Shih Tzu
13 Years
My first indication was lethargy and she seemed not to want to move freely. She was diagnosed with neck spasms and treated with Methacarbonal and Deramaxx. The situation resolved in a couple of weeks. Two months later the condition returned and was much worse. The Methacarbonal and Deramaxx did not work at all. After a couple of weeks they switched her to Diazepam which did stop the tremors but made her disoriented. She is still in treatment but without medication, she is in pain. With the medication she is lethargic and loopy. I don't know if it is going to resolve but she is not herself. I feel she needs more intervention but I don't know what to do for her.
Zuri
Rhodesian Ridgeback
14 Months
My dog is 14 months he's on medication for a skin disorder but has just started having spasms in his head to the point he's crying and yelping. They last for about 2minutes then stop. Feel so helpless, vets are unsure and think it has nothing to do with his medication. Please help. Michelle
Poochie
Chihuahua
13 Years
My sisters dog often gets leg cramps which result in him screaming in pain. I've massaged the muscle myself which seems to help for about 5-10 minutes-- and then again the pain begins, all over again.. I will definitely try vitamins, etc. Could it be because he is an older dog?
Nimbus
Yorkipoo
9 Years
My dog used to move his front leg when you scratched him in a certain spot, but now he does it when you just touch certain parts of his back. It seems like wherever you pet him on his back his leg twitches. He has a lot of flakey drandruff looking stuff by his skin and it seems like he has some bumps on his fur.
Monkey
Pomeranian
8 Years
My dog Monkey, an 8 year old Pomeranian, has been waking up in a severe amount of pain. He limps, winces, keeps his head pointed down & curls up next to me only wanting his shoulder to be rubbed. When I rub the area where his bones meet, I can feel a vibrating/trembling feeling between the bones & the shoulder area. When I feel the other side, I notice that they're not the same. The left shoulder has a gap like space between the bones, I'm assuming where the joint is & it feels more bonier than the right. The right side feels smooth. When I rub this area for a while, the pain seems to go away & so does the trembling. He's even excited & completely normal during walks - no limping or wincing. Besides the pain in his left arm, he seems completely normal.
Chai
Chihuahua
5 Years
My dog chai was laying in bed next to me I don't know why but I suddenly looked at him maybe i picked up on his distress subconsciously his front legs were stiff and his upper body tight. He didn't appear to be in any pain no whimpering no crying just stiff all a sudden lasted for a bout 3-5 minutes i took him to our chair and held him till he relaxed. He does have a mild fever due to a viral infection which is being treated. He's been eating normal drinking normal playing with the new addition a pit corgi mix daily. So this was kinda a shock the only thing that's changed is is food. I bought the cheap stuff this month. He seems fine now but I'm concerned he's 5 no previous episodes. I don't have any extra money right now my new addition has a heart murmur that just took 1,000 for testing and diagnosis. Should I just monitor him for a few days or should I take him to a vet?
Maya
Havanese
6 Years
All of a sudden she starts shaking and retracts her right front leg I pick her up and try to rub the leg and then it happens to the back leg. Front leg ok. Lasts for about 2 minutes then she is ok. This is the second time in two weeks. What could be the cause
Houston
Pittbull Mix
18 Months
My dog Houston a 18 month old black lab Pitbull mix around two months ago began to have strange tremors that don't seem to be related to pain exercise or amount of fluid intake. Generally his front left leg twitches at the shoulder and he also has strange jaw spasms of similar nature. Additionally these symptoms all seem to come and go without apparent cause leading me to believe the problem is neurological any tips?
Popeye
Pekingese
4 Years
Popeyes shoulder area is twitching with his heartbeat and it will not stop.i give him plenty of water and make sure he eats even in I have to force him. he can barely walk and his mood is always on and off. one minute he'll be running around the house and the next he'll be curled up on the couch all quiet. he's a very loud dog so I knew something was wrong when he wasn't barking and playing around. he's so depressed and it's so hard watching him go through this and me not be able to know whats going on.
Bandit
Chiuahuah
3 Years
My Beagle/Chihuahua mix played more than normal yesterday after receiving toys in his Christmas Stocking. Today, when we woke up, he apparead to be having rhythmic muscle spasms/twitches on the right side of his neck. He is eating normally but yelps here and there when jumping off he couch. I have limited his activity today and have applied the heating pad to the spasming area on and off. He is fine with resting today and his mood doesn't seem any different but, naturally I'm a little worried. Any words of advice or comfort?
PHOEBE
Dog
Spasms and or tremors in left hind leg/foot. Started two days ago or that is when I first noticed. She seems to drink more water than what I consider normal, but it is Winter and we are in the house more than normal. I feed her Propranolol Savor. Her urine has always had a stronger odor, which I attribute to the veggies in the food. Will tell you, she ate a piece of toffee with chocolate on it. Watched her closely, but did not notice any change in her demeanor. My Vet'said office is closed for Christmas/New Year. Should I contact another Vet or do you think she can wait five days to see our Vet?
Luke
Shih Tzu
4 Months
I just adopted 2 4 month old shih tzus. The male dog, Luke's entire body will occasionally shudder repeatedly from head to toe. We notice it most when he is laying down and falling askeep. It does not seem to distress him, and it does not appear to be hiccups. When that happen, it looks very different. They are from the same litter ( there was only 2) and it is not happening with the female. Is this something I need to be concerned about? It is quite worrisome to observe.
Pj
Dog
I have what we think is a chihuahua mixed with Boston terrier or pug. She weighs around 15-20 pounds. A couple years ago we had to take her to the ER , and end result was something along the lines of a pulled muscle. With in the last 2 -2 1/2 months she's had two incidents where she sits, shivers, and whimpers.. looks terrified, but is attentive, coherent and able to walk. Could this be a muscle spasm?
Zoey
American Pit Bull Terrier
9 Years
She has some type of swelling or hard spot under her leg that is making her stop moving sit down and start whimpering idk what it is
Oliver
French Bulldog
1 Year
My almost yr and a half old french bulldog has experienced neck/chest spasm or tremors about 5 times now and when this occurs he just likes to lay around all day with no energy which is not like him at all. He seems scared or in pain when it happens. He was on the prescription Apoquel for his allergies up until recently, I know there can be side effects of that. Does anybody know what this could be from? Worried it is something serious.
Lexy
Beagle
5 Years
Left my dog to be boarded picked her up and she has this pulsating twitch in her neck. Seen three vets the last one finally gave me a muscle relaxer, anti inflammatory and pain meds. How long before this goes away? If she's not better when do I take her back to be seen
Jt
Dog
1 Year
My 1 year old mini pinchi started having his first epidsode(I saw epodsode because no one knows if its seizure. Last year he was in our yard and playing when all of a sudden he started running around uncontrollably crying and wouldn't let me touch him. I managed to get him in his cage where he threw up. 6 months later he had another episode. He has had a full X-ray, MRI and full blood panel done. He has had 2 more since then. No one can figure it out. Once he was napping and woke up to stretch and got stuck in that position then started shaking. I've had him on steroids, pain meds. And full cage rest. I just want to find out what he has so I can treat it correctly. I don't want to lose him or wait to long until something worse happens. He has also been paralyzed in his hind legs for 30 min. And couldn't walk. Thank you for any info
Buster
Pug
14 Years
My pug has been experiencing constant twitching while he is awake and he is deaf so I don't know how to calm him down. He has really bad arthritis is his front right paw
Q-Be
Chihuahua
5 Years
We came home from a walk, and he would lift his right leg while limping on it. When I touched his leg he would cry. He seems uncomfortable and in pain.
Dozer
Havanese
4 Years
I have a 4 year old Havanese who started having lameness in his back end around January. I took him to the vet who told me that he most likely needed knee surgery for a ligament that is slipping out of the groove. He gave me some anti inflammatory and pain pills to give him to try out if this allowed him to walk better and become more active. He became a little better but we scheduled a sedated x-ray as advised and had a tick test done. The sedated x-ray showed his knees were fine but the vet said he had abnormal hip joints which could be the cause of his back end lameness. He said he didn't know what else to do and sent me on my way. His assistant called me and said the tick tests came back negative so if dozer doesn't get better come back in later. I have noticed that when I take my index and thumb and lightly pinch up and down his spine, I get to one certain spot mid back that makes his back spasm and him turn his head and begin frantically licking my hand and whining. Also, I have noticed that when he sits down he tosses one of his hind legs to the side and sometimes keeps it raised and holds it there. I have taken him to a vet acupuncturist and chiropractor and I have seen improvement but I am trying to find out why this could be happening and make sure to do everything I can to ensure a long, healthy and active life. He is not overweight, he eats good dog food along with some cooked carrots and chicken in his breakfast and dinner. Any help or advice is greatly appreciated!