What is Neurological Disorders (Aging)?
Due to leading advancements in diagnosing and treatments that are now available, there are now many options available to families with an aging dog. As your dog ages, it is more important than ever to be observant for any changes in behavior, and balance loss or incoordination that may be passed over as just 'old age'.
It could be the start of a disease that could easily be treated in its early stages. While these disorders can be devastating to owners and frustrating to deal with, the sooner you seek veterinarian help the better off your dog will be.
As your dog ages, risks of developing neurological disorders such as strokes, brain tumors and neurodegenerative disorders increases and that may compromise their quality of life.
Book First Walk Free!
Symptoms of Neurological Disorders (Aging) in Dogs
Changes in the activity level
Reluctance to venture out or join in any high energy activity
Changes in their sleep pattern
Wandering around during the night
Spinal pain
Limb weakness
Lack of coordination
Unexplained changes to their normal temperament
Balance problems such as wobbling and unsteady gait
Urinary or fecal incontinence that may result in house soiling
Vision loss or impairment
Convulsive seizures
Disorientation
Lethargy
Anxiety
Types
As your dog ages, dementia and other symptoms as listed above are surprisingly common but most owners put it down as the aging process whereas these conditions signal the signs of developing neurological disease
Cognitive Dysfunction Syndrome (CDS) is a neurodegenerative disease/condition in older dogs which results in reduced cerebral blood flow to the brain and an accumulation of free radicals in that area
Neurological diseases are mistakenly attributed to your dog becoming older and are ignored whereas many great advances in veterinary medication demonstrate that with early treatment your dog can live a full healthy life as it ages
Causes of Neurological Disorders (Aging) in Dogs
As your dog ages, he may suffer some changes in the way his brain works.
Brain atrophy - Changes in the weight and size of the brain area and reduced number of brain cells causes a gradual loss of brain function causing notable 'old age' symptoms
Increased beta amyloid plaques - This is a protein that accumulates in the brain and damages the cells, inhibiting the normal functioning of the brain
Several micro sized hemorrhages (bleeding) may occur, or blood flow can be disrupted both which compromise the blood flow and oxygen needed for a healthy brain
Changes to the neurotransmitter levels - High levels of Monoamine Oxidase B (MAOB) results in a lowering of dopamine levels; dopamine is an essential neurotransmitter in the brain
Diagnosis of Neurological Disorders (Aging) in Dogs
Neurologists in the field of veterinary medicine have made great advances in knowledge, with specialised training in the diagnosis and treatment areas. Your dog may be referred to a specialist who will work with your local veterinarian to diagnose and treat your pet. Any information you can provide your specialist with will help with diagnosis. Details, like noting any unusual behavior and when it began, or even a video of your dog when it is acting differently will be of an immense help. Remember it is never normal for an older pet to show signs of neurological dysfunction; the more observant you are the more relevant information you will be able to provide to your pet specialist.
After a discussion with them your specialist will perform a complete neurological exam which will include X-rays, MRI, and CT scan as well special blood tests to assist with diagnosis. Samples of your companion's spinal fluid may also be taken. While it can be upsetting to see your old friend's health deteriorate, the good news is that there is usually something that can be done to alleviate the condition, and the earlier you notice your dog changing, the easier and more effective it is to provide treatment.
Treatment of Neurological Disorders (Aging) in Dogs
Nutrition and personal attention are ways that you can manage your dog's cognitive decline. A diet rich in antioxidants and fatty acids can help fight the free radicals that are attacking your dog's brain and it has been proven through several studies that older dogs respond and can improve in just a few weeks. Your pet specialist will be able to advise of dietary changes needed or whether supplements may help. Keeping your dog's brain active is important. A home that is rich in play, companionship and active learning is the best prevention. Hiding your dog's treats in special places or in a dog treat puzzle toy is a good start to exercising the brain.
Treatment depends on the extent of your dog's condition; some things we can control, others can be slowed in their progression, and others can be managed, which will make your companion feel better. Training exercises will help strengthen an older dog's limbs and body to avoid injury. The spinoff is that the extra activity also fires up the brain and will improve your dog's appetite, mood and sleeping patterns. Medication may be necessary when treating cognitive dysfunction to help prolong the dopamine activity in the brain. While surgery may be required for serious conditions such as cancerous tumors in the brain, or intervertebral disk disease in the spine, most conditions can be managed with supportive care, medication and a change in diet and preferably early intervention.
Recovery of Neurological Disorders (Aging) in Dogs
Ideally from the moment you get your dog right through to the aging of your pet, prevention through diet, exercise and a happy environment will be practiced. The observant owner can notice the early onset of any health problem, even though dogs are clever and keep their pain to themselves. While you don't want to be going to the veterinary clinic every time your dog sneezes, common sense will dictate when it is necessary to do so.
Early intervention will prevent disease from settling in to your dog's system and taking over. It is far easier to treat a condition before it becomes rampant, it is also cheaper, and it is kinder on your dog. Home care for the older dog, including the correct diet combined with enjoyable activity and care management of medication and treatment, will see a spring in your pet's step as he enjoys his later years.
Neurological Disorders (Aging) Questions and Advice from Veterinary Professionals
Henry
Terrier mix
15 Years
0 found helpful
Has Symptoms
History Of Seizures/Stroke
I am a vet tech, I have a good friend who has no money to spend on her poor dog. Asked me for help with her dog, he is elderly and has always had poor vision. On no meds. History of some seizures when he was young but none in his years now. Had a stroke mom thinks about two months ago, now suddenly does not want to walk or drink but will eat home cooked meals, not his dog food. Drinking through syringe carrot juiced with water, water and I gave him some fluids. He will not stand on his own you have to lift him up, seems to have lost use of his hind end. Will only pass BM in small amounts (because of the not eating much) but is having trouble pushing and had a red rocket for a long amount of time last night which is unlike him, this never happens. Looking for any advice to help her out, feel terrible about her situation because she does not have the funds to take him anywhere, nor even PTS if the time came. Want to keep him as comfortable as possible. Any thoughts?
Add a comment to Henry's experience
Was this experience helpful?
Sadie
Labrador Retriever
13 Years
0 found helpful
Has Symptoms
Can't walk Twitching eyes
I have a 13 year old lab that I had to rush to the Vet this afternoon. Suddenly she couldn't walk. She would stagger and fall and her eyes were twitching and at the Vets she vomited. He said it could be two things, a brain tumor or an old dog neurological problem. He is giving her an injection and some motion sickness pills and keeping her for observation. My question is will a 13 year old dog be able to recover from this? I don't want to lose her but at 13 I don't want her to struggle and not have quality of life.
WOW. I am so glad that my 15 1/2 doggo is not the only one going thru this. My heart is breaking for her. It started 2 weeks ago, could not walk at all, vomiting. head all crooked. 3 hours at the vet....gurney and all....vestibular disease is what is thought. she's starting to get a bit better, walking again and very frustrated that she falls over still when she sneezes. will not let her do steps in the house.
My dog was diagnosed with the same thing. After the steroids I changed her food to grain free with pumpkin. She's doing so much better. Still has a little tilt every once in a while but other then that she is fine.
My 11 year old dog was diagnosed last year with the same thing. She had vestibular disease. She couldn't walk or stand for that matter. Everything she ate she would throw up. She would throw up what ever I fed her, whether it was table food or dog food She was put on steroids briefly still was throwing up no appetite. I finally changed her food to grain free and she has been fine every since. You can see a slight tilt every once in a while, but she has been doing great on the grain free food. Pumpkin is great for their stomach. The grain free food I give her has pumpkin in it. Please try to change the dogs food to grain free it help her stomach immensely.
My dog had the same symptoms 4 years ago. Was diagnosed with vestibular disease. Very manageable but still has slight tilt if his head.
Add a comment to Sadie's experience
Was this experience helpful?
Cheyenne
Border Collie
9 Years
0 found helpful
Has Symptoms
Loss of Balance and Seiszure
my 9 year old border collie mix died suddenly 2 days ago. On Sat. he had a short bout of balance loss. Sunday morning was normal ate breakfast took his walk. By 930 he was acting strange. I called the vet and she met me at the clinic. His blood work was normal except for a slightly elevated ALt. ultrasound showed some inflamation in the gall bladder. He had not had any vomiting but all of a sudden vomited there. She gave some anti nausea meds and went to get the other meds she was sending us home with as she thought it was a bacterial infection. Then all of a sudden he cocked his head funny as and he turned back to look at me his pupils were huge and he did not respond me. He could not stand at all. She decided to keep him for the night with IV drip as she went to get the gurney he has a horrible seizure. His heart rate was still good but by the time they got him to the back room he was having another seizure and gums were blue. He was put on oxygen and IV and given a relaxant but shortly after arrested. They brought hi back but he arrested again and we let him go. All of this was so sudden and we have no real answers. The vet said she was wrong about the first diagnosis and it must have been a Neurological issue. He was a seemingly healthy dog days before so this is so hard to digest. Could he have had a tumor brain tumor that had no other symptoms. Has anyone else had an experience like this. I am searching for answers.
I had a similar experience with my Shih Tzu. I had taken her into the vet one day because her body temp was high. She was diagnosed with a dental infection and had inflammation in her GI. We treated her GI first then we were to move onto the dental. Over the next two days her condition worsened. She was walking like she was drunk, could barely hold her head up, was not eating for drinking, no bowel movements. i took her back the vet twice, once when it started, and again when it got worse. Initially, they said to give it sometime, and we did an Xray to rule out issues with the spine since she walked with her stomach tucked in. Second time, the vet said she had a neurological issue. I took her to a neurologist who isolated a few scenarios that could be happening with her, but ultimately she was diagnosed with meningoencephalitis. shortly after we put her on prednisone, she started to have seizures. after 4 days in the hospital she was on the following medications: prednisone for inflammation, phenobarbital - seizures, keppra - seizures, cytozar (every three weeks to be given), and famotidine to help her stomach handle all the medications.

one of the things the vet said was that she had serious brain swelling that it was unsafe for us to do a spinal tap.

I dont know if this information helps you, but maybe it cane help others who are experiencing similar symptoms with their pups.
What is the elevated ALT level?
My DOGUE de Bordeaux collapsed and couldn't move for 2 minutes then EAS very unsteady. I went to the vet the next day & was told she might have a brain clot & had a seiUre. Then she had a infected sore & 2 days ago startrd wheeZing & has been drinking more yday. Tonight she was wheezing & coughing & at 1am I checked on her & she stood up, but then her head went to the side & she couldn't walk easily. She was all disorientated & her pupils were big & she was staring at me from this funny angle & I lay with her for couple hours & it's now 4am & I'm taking her to the vet if she's still alive at 8am. I don't knoe if I can get her on my car if she won't be able to walk. I'm 63 & weak as anything. My poor baby, I told vet a month ago I didn't want her to suffer & I was given antibiotics itsux bigtime I'm at a loss at what to do. She's 9yo probably 9& a half. That's old for a Bordeaux. I hope this helps all the people who aren't getting any reply. X from honey & I. (it will be just I when morning comes)!!!
It is so hard not knowing why. I keep going back in my mind and wondering if I missed symptoms but I cant think of anything unusual except that the Wed. prior he drank a ton of water when we got home. Then he drank normally the rest of the week. Im so sorry you had the same experience. Maybe you will find some answers.
Just had the exact thing happen Sunday night with our 11 year old Cairn Terrier.....
so sudden. I am searching for answers also. Blood test showed nothing except for a slightly elevated ALT level also....
Add a comment to Cheyenne's experience
Was this experience helpful?
Menlo
German Shepherd
10 Years
1 found helpful
Has Symptoms
heavy panting while sleeping
Our shepherd mix is a 10-year-old rescue who in the last 3 months has grown tired, nervous, thirsty, short-tempered and has been voiding significant amounts (in the house) most days for the past 6 weeks. She has had blood work, urinalysis, x-rays, and an ultrasound. All tests have come back normal. She does not engage when we come home, hardly wags her tail but has okay energy. Her breathing when she's sleeping is labored and she often moves to multiple locations throughout the night. Often when she does void in the house it is clear she had no control because it can be down the entire flight of stairs. She rarely plays with her adopted sibling, barks at a visitor, or greets the family, which 6 months ago was her favorite thing to do. She is motivated by our family dinners and the possibility of someone dropping food and an occasional walk. We see spurts of energy every few days but otherwise, she is just laying around and looking. She has been known to sit at the edge of the room when the family is together but often faces the other direction.
Our 14 yr old Lab had same symptoms. Dx was enlarged heart, heavy breathing from not getting enuf oxygen. Given 3-6 months. Lots of medications to assist heart and remove excess water which added to incontinence problem, but what the heck. She's better but we know nature will take its course. It's hard watching your old companion slowly die before your eyes. One consolation is that vet says it will be "sudden death".
Add a comment to Menlo's experience
Was this experience helpful?
Sippi
Basset Hound
9 Years
1 found helpful
I have a pack of three female dogs. My oldest (a rescue basset hound, believed to be between 9-11) suddenly started attacking my other basset hound (age 8). My German Shepherd is also female and 4 years old. The pack has been well established at this point and my oldest is the leader, followed by my other basset, and the shepherd is on a similar level but has more of a protective quality (protective of the pack and not wanting anyone separated out). The fighting started very suddenly and caught me by surprise. This started about a week ago and after 3 fights in 2 days I called the vet. My oldest was clearly starting the fights and the other was getting more reactive. The third dog tends to stay out of them, but comes in to check the commotion. She will follow my commands to leave it or go outside. I brought the oldest in for a physical (she was due for her yearly anyways so the timing just happened to fit) and nothing remarkable was found. She had had several cysts and tumors (believed to be fatty tumors-some if the larger ones biopsied and confirmed). That night after the vet there was a terrible fight, blood drawn and my older dog ended up getting her ear torn. I called a behavioral specialist and she came the next day. She was here for a few hours and we were able to divert two altercations but the fought twice. The behavioral trainer felt as though my older dog was experiencing a significant medical issue, likely neurological, and attempting to "keep her position" as alpha. That night things only got worse and she would not allow my other dog to enter the bedroom—she growled and showed teeth any time my other dog tried. I intervened, stop the growling, my other dog laid down on the floor. I returned to bed with my older (alpha) female. After a few minutes my other dog moved on the floor and the female got up and attempted to jump off the bed, snarling and whatnot. I caught her and picked her up and brought her directly outside. She spent the weekend at my parents for safety-until I could get back to the vet on Monday. She was tolerant of their dog (a much younger submissive male) but spent most of her time alone and not wanting to be bothered. I brought her to the vet Monday and her regular vet was out sick-we did bloodwork and started her on some pain meds as well as anxiety meds. I brought her home that afternoon (after the meds had kicked in) and reintroduced her to the pack. Tails wagging, kisses given, all looked ok. I kept her on a leash. Within a few hours she was on the couch and my other basset in a dog bed. She glared at her and growled jumped off and the fight was on. Blood drawn again. I separated them, gave my older dog her PRN meds to calm her down, reintroduced about 30 mins later and kisses were exchanged. We all went up to bed fine, each of them slept on opposite sides of me which is not unusual. In the morning I woke everyone up once my older dog moved around a bit I went to pick her up to go downstairs (she can has not been able to do stairs for about a year). She began growling low, I got everyone outside, through breakfast with no issue, but I kept her separated from the other 2 dogs. (2 inside, 1 out, 2 upstairs 1 down etc). On a few occasions I came down and she was on the couch, once she let out a low growl. She also growled at my shepherd (youngest-who she has not snapped at and is normally bed buds with). The remained separated unless supervised while I was at work for general safety and all interactions were supervised and on leash. She growled at the other dogs but did not attack. I talked to her regular vet later that day. Both the vet and the behavioral trainer suspect something neurological at this point given her rapid decline. Financially I cannot afford the testing to confirm this. We did run a few more tests, all of which are inconclusive. My vet is now leaving it up to me to make a decision. I know that she is likely much sicker than she presents (she's been moving really well since beginning the pain meds) but she is not herself. I have had to give her trazadone at least twice a day in addition to gabapentin, Prozac, and deramax. She doesn't want to play, she doesn't perk up when I come home, she seems to want to sleep all the time. Sometimes I notice her struggle to get off of her dog bed, as if her back legs get wobbly. She seems to spend a lot of time wandering, wanting to be outside and alone. My options at this point are to give the meds more time (it's been about a week) and see if there is any change at all. At the advice of the vet and trainer she stayed at my parents for a few days so that she could be more closely monitored (while I'm at work) and to reduce her stress. I brought her home Friday and she continued to want to isolate. She has continued to start fights with my other dog, though the medication has significantly decreased the intensity and I am able to separate quickly- at times they don't even make contact. I'm torn with having to put her down, especially since she is moving so much better with the pain meds, but I also cannot risk the safety of myself or the other dogs (or my parents for that matter). These two particular dogs have lived together for almost 6 years with no issues except the initial growing pains of adding a family member and the occasional spat over a toy/food that was broken up with a firm voice ( maybe once or twice a year) My shepherd has been with us 4 years so this is not a new dynamic. The other dogs seem to watch her more, they follow her with their eyes when she enters the room. Our routine has been the same except for some shorter walks/less intense play time given her age. The behavioral trainer saw no indications that I was causing or contributing to this. I guess I'm not so much looking for answers but guidance, advice, or similar situations. It pains me to think about putting her down, especially with no concrete answers.
Well from personal experience, I would of felt happier knowing my honey wasn't going they her paralysis & confusIon that she's going thru tonight. I would keep your dogs & parents safe & make the tough decision you know you have to. I'm not sure when you wrote this message, Sippis owner but she will be deteriorating over the next year with or without the pain meds. It sounds like she could have a tumour on the brain or a clot. I hate seeing my baby girl confused and dying in front of me & I don't want her leaving this place with painful memories. I wish she would be a happy healthy fit girl so she was not scared because I know she was very confused when she couldn't move her head. She's lying down now. I tried ringing the after hours vet because time takes so long when Every minute you know they're in pain. But no one returned my call. I'm out in the country of Nsw, Australia & the other vet is 60miles away but I don't think I could drive there, I'd be looking at my dog all the time and it's 5am Thurs morning. She's lying down & I hope she just can stay settled for a few more hours. I don't know what I will do when she's gone. You will end up doing what's right. I know you will. Don't feel bad for what you have to do. Iv done this a few times & I acrually think it gets harder, not easier. Good luck. Sippi will be waiting for u, like honey will be waiting for me, I hope x
Add a comment to Sippi's experience
Was this experience helpful?
Ruby
mix beagle/terrier
15 Years
-1 found helpful
About 4-5 weeks ago out almost 15 yr old Ruby came in from outside with her head tilted to the left, would try to lay down, but would get immediately back up then would pace. this happened again the next day. we thought maybe because it was 0 degrees outside the cold was affecting her ear. But a week ago, she woke up in the morning yelping (almost like screaming) no one could touch her, head tilted, she pulls her from left paw up, circles, paces, deficated in the house. she came out of it a few minutes later, but it happened several more times. Took her to the vet, they said it is most likely a neurological deficit. Gave her some pain meds for comfort. 2-3 days later she was worse, head tilt, circle, she also pulls the right side of her mouth back and it gets almost frozen like. these symptoms were more constant will not come near anyone, will not let us touch her, she yelps if we do. Today the head tilting and circle episodes are less frequent but she still will not let us touch her or go near her. Not sure if she is in pain and it would be best to just put her at peace.
Add a comment to Ruby's experience
Was this experience helpful?
Esme
Boston Terrier
15 Years
0 found helpful
Our dog Esme is 15 now, but she has been on a low dose steroid for a disc problem in her back for a few years now. She also has cataracts and can only maybe see shadows at this point. Her hearing has declined to a point where she can hear if you yell loudly, but cannot determine where the noise is coming from. She sometimes just stands and seems to "stare" off at nothing for long amounts of time. She also gets off balance and slips sometimes when walking, which we attributed to her disc problem. I sometimes hear her walking around at night, although she will walk around to see if anyone is home after she wakes up sometimes. She sleeps a lot and we give her lots of treats (she always is looking for treats :)) but her activity level is basically not there. We take her for walks but most of the time its just to do a quick pee and then she's ready to go back in again. She doesn't seem like she's in any pain, but I wasn't sure if there was more I could do for her to make her happy or more comfortable.
Add a comment to Esme's experience
Was this experience helpful?
Butters
hound mix
11 Years
0 found helpful
Has Symptoms
Lethargy, hacking cough, balance
Butters is a 11yo hound mix. started having episodes in recent months when she would be extremely lethargic, wouldn't eat or drink. Lasted about 48 hours and then would be perfectly normal again. Reoccurred about 2 to 3 weeks apart. went to vet and had check up, negative for 4 tick borne disease, received Lepto and Lyme vaccine. Next day she again very lethargic and started having trouble with balance. Back to vet, blood work normal except elevated white blood cell count. Each episode is worse and lasts longer, balance issues, looks confused some times. Sometimes has a hacking cough . Frequently vomits after eating. Tried Doxcycline but it upset her stomach
Add a comment to Butters's experience
Was this experience helpful?
Lucy
Beagle mix
7 Years
0 found helpful
I came home last week and Lucy greeted me as usual at the door. I was slightly distracted so I don't know exactly what happened but she suddenly yelped in pain and dropped to the floor like she was frightened of me. Examined her thoroughly and felt like it was a broken claw. There was no bleeding but she slightly lifted one of her front paws and would not jump up or down anywhere. For the next 24 hours she seemed to be uncomfortable, pacing a bit, but constantly wagging her tail. She has since continued to experience moments where she is fine and then yelps in pain. It's been about a week. She will run, jump up on the couch, jump down off it. Eating is normal as is water intake. She has been going to the bathroom normally, although on two separate occasions she has leaked urine. Both times occurred when I was putting her on the bed and needed to lift her up. It seems to be random when she will start to yelp. At times it happens when we have touched her paw or leg. Other times are when we have touched her back. When this happens she whimpers and crawls around, panting. She will then pace around and refuse to settle but will still exhibit signs of being "happy". In a manner of minutes she is back to running around and wagging her tail. We are taking her to the vet the day after tomorrow but I'm concerned this is more than just pain from a broken claw. It's heartbreaking to see my normally very joyful and happy-go-lucky dog in such distress and it's frustrating not being able to pinpoint exactly where the issue could be. We also would have taken her to the vet sooner but wanted to give the claw time to heal. But now we aren't certain what the problem is.
So sorry to hear Lucy is not herself. I'm interested to know what you find out. If you think of it, please post an update. I really hope she recovers soon!
Add a comment to Lucy's experience
Was this experience helpful?
Yoda
Shih Tzu
14 Years
0 found helpful
Has Symptoms
barking, night wandering incontinen
My 14.4 year old Yoda had an accident in the house one week ago. I remarked to my daughter that he had just peed in the house. He seemed to know what I was talking about and walked over to her. This was in the evening. When I took him up to bed, he was panting heavily. He couldn't get comfortable and was barking incessantly through the night as well as a muffled growl and what we call "talking. This went on all night. He went from bed to bed doing the same. Saturday we took him to our local vet. He has Cushing's Disease and is treated with Vetoryl. The vet said it was dementia and said we could use Xanax to supress his symptoms and sundowner's syndrome. Yoda did not improve, so that Monday off to the veterinary specialists were he was examined by a Emergency Physician, and a Neurologist. A CT or MRI is not possible financially. They dismissed the diagnosis of dementia and said that they thought he had had a stroke. They put him on Trazadone to help calm him and put him to sleep in the evenings. This did absolutely nothing. He walked the floors and barked incessantly on Wednesday night. Back to the specialists on Thursday and repeat labs were done. Slightly off because of Cushing's they said and his BUN went up a tad. New dose of predisone and a med to protect his stomach. We stopped the Trazadone completely and he behaved normally with a bit of jaunt in his step and greeted me. Then at night it was the same thing. Barking, barking, barking and a pee in the hallway. Local vet called this morning to follow up. He still thinks that its dementia and told me that dogs don't really have strokes. I know he is old but I am not ready to let go.
Add a comment to Yoda's experience
Was this experience helpful?
Summer
Siberian Husky
13 Years
0 found helpful
My 13 year old Husky had a funny turn last night. She was laid in the kitchen as she normally does after her evening walk, I heard a noise so went to investigate. At first it sounded like she was attacking something, she was snarling. I went further into the kitchen to turn the light on and she was on the floor, limbs going as if she was running, her body tense, teeth bared, ears up and frothing at the mouth. It was her first seizure, never been so scared in my life. Took her to the vet who ran bloods, was told apart from abnormally high potassium levels everything else looks normal. Vet was happy that she seemed more alert then what she did when she came in so sent us home with diazepam incase another seizure occurs. Thankfully she's not had one, but vet said it could be brain tumour or brain trauma. For the past few months she barks at nothing and the vet back then said it could be dementia. During the night she loses control of her bowels and ends up going in the house. She's also very unsteady on her walks, she walks fine for a few steps then trots then goes back to walking. This morning when she woke up she was wobbly and looking around the house as if she doesn't recognise the place, even went to hide under a small table.
Add a comment to Summer's experience
Was this experience helpful?
lily
Labradoodle Miniature
6 Years
1 found helpful
Good Morning, I have a 6 year old mini labradoodle. She has always been active and lively. For the past 6 weeks we have been dealing with her yelping out in pain and kind of favoring her neck... I've taken her to the vet where they did xrays on her neck and lower half- both came back clear. . . the vet gave her prednisone, methacarbomol, and gabapentin... she also has gone to the chiropractor 2x and somatic therapies 3 times... I also just started her on CBD oil. She was doing great then she woke up in extreme pain... yelping and moving very slowly.. hardly able to walk up three stairs. Her bowel movements are normal, no temp and she's eating fine (whimpered while eating today). I have already called her vet again but would like a second opinion, do you believe it is just a pinched nerve or could it be a bigger issue?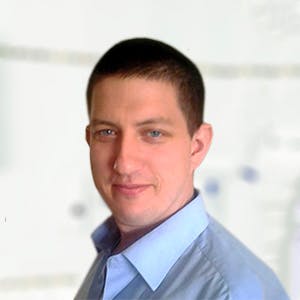 3320
Recommendations
From my own experience, a pinched nerve is painful so I can imagine the distress a dog goes through when they don't understand why they're in pain. Without examining Lily and possibly having an MRI or CT I cannot give you any other idea of what may be the source of this pain. Give Lily plenty of rest and give the medication as prescribed, it may take a while to see any progress. Regards Dr Callum Turner DVM
Add a comment to lily's experience
Was this experience helpful?
peanut
Border collie mix
14+
1 found helpful
Border collie mix 14+ years old (weight 49 lbs, is tubby) has hardly moved for 3 days, he will not stand on his feet and is completely limp regardless of what we do, however if you catch his attention he will look at you (only with his eyes, will not move his head), he shows no signs of discomfort. If we hold food/water in front him he will eat and drink sparingly, if we put food on the floor just out of his reach he will attempt to reach it but generally will have difficulty getting it. Our Vet has done a check; heart, lungs and temperature seem to be in order. Urinating and defecating is done in the house as getting him outside is almost impossible.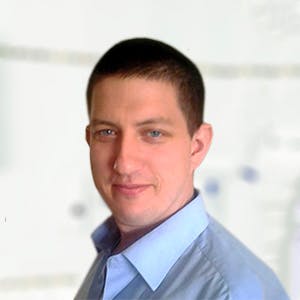 3320
Recommendations
The cause for Peanut's condition may be due to a variety of different causes which may include neurological disorder, spinal disorder, poisoning or another cause; without examining Peanut it is difficult to say what the possible cause is and any effective treatment. I would suggest having an x-ray done to see if there is any vertebral instability or other issues which may explain the symptoms Peanut is showing; if there is still no success, you should consult with a Neurologist. Regards Dr Callum Turner DVM
Add a comment to peanut's experience
Was this experience helpful?
Buddy
Jack Russell Terrier
14 Years
-2 found helpful
My Buddy, about around 2 weeks ago started to slip losing controll of back leg thought it was a combination of tiled floor an perhaps a mild infjury, didn't seem to be in any pain. Now at 3 weeks is regularity loosing conroll (5 times in 30 minutes) took him to the vet who diagnosed neurological disorder effecting spine and message to limbs. Is there mediation to slow down and does it cause pain. Symptom shaking head and rump, bit a a snap of teeth and lost of controll in back legs resulting in slipping or falling.

Buddy's Mate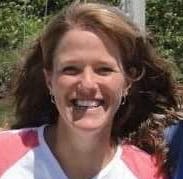 1611
Recommendations
Thank you for your email - Im sorry that Buddy is having these problems. Since your veteirnarian has seen him and examined him, that would be a great question to ask them, as they knwo what is goign on with him and will be able to suggest medications or physical therapy that may help with what he is going through. I hope that he does well.
Add a comment to Buddy's experience
Was this experience helpful?
Kiko
Mixed
13 Years
0 found helpful
Has Symptoms
Weakness sudden vision loss
Kiko an almost thirteen years old, very mixed breed thirty-five to 40 pound rescue dog. He has been very healthy up until recently when he developed an arthritic knee. Our vet prescribed gabapenten and a doggy version of ibuprofen. The meds seemed to be working. Last week he took a turn for the worse, unable to walk without severe wobbling and limping. His eyesight suddenly got much worse (he already had some clouding in the lenses) and he was bumping into everything! And now, less than a week later he needs assistance getting to his water bowl, and going outside to do his business. His appetite has decreased considerably in the space of a week. I did coax him to eat a bit of wet cat food and dry cat food. He's not interested in his food. His rear legs can no longer support him and his front paws "knuckle". He shudders when he sleeps. He's more or less alert, turns to face me when I call his name and reacted to some very loud thunder and the sound of hail hitting the roof. He's going to the vet in the morning. I think his situation is grim.
Add a comment to Kiko's experience
Was this experience helpful?
Emma
Cock-A-Poo
13 Years
0 found helpful
Has Symptoms
Still blind after cataract remo
My little cockapoo who is almost 13 had cataract surgery 10 days ago. The surgery was successful. Although her eyes are now completely normal....retinas, corneas, etc. she is still blind. Her ophthalmologist doesn't know why. He suspects a dementia and feels her brain is not connecting with her eyesight. Is this possible?? And if so, is there any hope it just might take longer? I am so sad, I wanted to give her the chance to see for her remaining years.
Add a comment to Emma's experience
Was this experience helpful?
Sweetie-pie
Maltese poodle
15 Years
0 found helpful
Has Symptoms
Dizziness, wobbling, disorientation
My 15 year old maltese/poodle has started stopping and being wobbly on her feet. Over the past week these symptoms have increased and she has stumbled and fallen a few times. She recovers within seconds and will carry on walking. If this is a neurological condition that will eventually end up with her passing away would she be experiencing pain before that time. Our local vet wants to do tests and x rays which are beyond my financial capabilities and if my little dog is going to pass away even with treatment I would rather watch over her all the time and make her as comfortable and happy as possible as long as she is not suffering. Thank you for your help.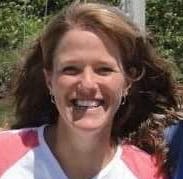 1611
Recommendations
Without seeing Sweetie-Pie, I'm unfortunately not able to comment on whether her condition might be neurologic or musculoskeletal, and I suspect that is why your veterinarian wants to take x-rays. If you are not able to have those tests done, it is okay to tell your veterinarian that, and see if they think that she is in pain or is suffering. They may be able to suggest possible treatments for her so that she is comfortable.
Add a comment to Sweetie-pie's experience
Was this experience helpful?
Samra
Belgian Shepherd
11 Years
0 found helpful
Has Symptoms
respiratory & neurological
We are currently facing a nightmare with our dog Samra and we are hoping that a Vet/veterinary scientist might be intrigued by the case and try to help us.

Here is the summary of our 11-year old Grey Tervuren; Belgian shepherd).

In mid-April, she had her first seizure followed by a second seizure three weeks later. At that point, we conducted every possible test including blood tests, X-rays, ultrasound of the abdominal area, and MRI. No cancer was found so it was ruled an idiopathic seizure. She was put on phenobarbital after her second seizure. At first, she had the usual symptoms associated with this anti-convulsive namely ataxia, some lethargy, etc. But after a few weeks, she was back to her normal self, playful and puppy-like.

Approximately three weeks ago, I started noticing what appeared to be a relapse in her symptoms. Her back legs would give out at times and she even fell the full set of stairs on one occasion. She was a lot more lethargic but that was easily explained by the fact that we've been experiencing a very heavy heatwave in Montreal.

On July 22 we left for a six-day trip to Boston. Upon our return on July 28, I could not believe my eyes. Samra looked very different. She had "crazy eyes" (very wide-eyed empty stare) and she started exhibiting respiratory problems. Over the next few days we took her to the hospital on countless occasions and finally admitted her to the hospital this past Thursday. EVERY conceivable test was conducted on her including:

1) All of the blood work did not reveal anything
2) We conducted a new abdominal ultrasound and it yielded nothing
3) We took two X-rays separated by a few days. There was an "opaque fuzziness" that increased across the two X-rays suggesting that the ailment was progressing but there was no definitive cancer diagnosis (or any other diagnosis)
4) We had a CAT scan of the chest done and it did not reveal any definitive cause. There were some apparent nodules but again it could easily appear as though it is a form of inflammation (i.e., no definitive cancer).
5) We agreed to have a spinal tap done on her => Again, there appears to be some inflammation but otherwise no apparent cancer cells etc.
6) We had a bronchial lavage => no cancer but possible inflammation
7) Lung aspiration => no cancer but possible inflammation

We have now agreed to have a test for blastomycosis, a test for heart worms (although we always give her the pills), and a test for a new battery of viruses.

Bottom line: She has some neurological symptoms as well as some respiratory disease (which seems to be improving due to antibiotics) but after spending an ENORMOUS amount of money, we have no cause and no clear course of action.

We have two oncologists, a neurologist, critical care specialists and internists working on her case and they are utterly baffled.

Her current condition is stable although neurologically she remains a bit weak (wobbly on her feet and somewhat confused).

Any thoughts? Thank you.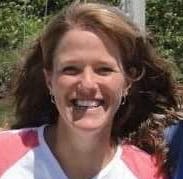 1611
Recommendations
I'm so sorry that you are having these issues with Samra, that is very frustrating. Without knowing more about medications that she may have been on or being able to see the results of the tests or see her, it is difficult for me to add anything beyond what the team of veterinarians have found, but you do seem to have an impressive team working on her case. There are other anti-seizure medications that she might benefit from if any of this is at all related to Phenobarbitol, which is unlikely but possible.
Hi Dr. King, Thank you for the response. The only medicine that Samra was on is the phenobarbital. Since this past Friday, she has been placed on antibiotics. Her breathing seems to have improved but her neurological symptoms have not (very wobbly and unstable on her legs). Two days ago, my wife (from whose Facebook account I have signed to this forum) noticed a lump on Samra's left back paw. The vets are now analyzing it (cytology). Can you think of any diagnoses that attack the lungs and the brain other than cancer (which we've not been able to find in our beauty)? Thank you.
Add a comment to Samra's experience
Was this experience helpful?
Monie
Rat Terrier
Ten Years
0 found helpful
I have a 10 year old, diabetic, hypothyroid, spayed Rat Terrier mix who had successful cataract surgery approximately 14 months ago. She began losing her vision again 3 months ago. She is under constant Ophthalmological care, as well as our regular veterinarian (diabetes and thyroid are stable). She is scheduled for an MRI in late August (this was the soonest appointment available) to look for any neurological disorders causing her blindness. She has no other symptoms, is active and social. Obviously cancer is a possibility, but what other conditions could be the cause (all of her bloodwork is normal)? Also, can you tell me what I need to be watching for between now and her MRI appointment? Thank you so much.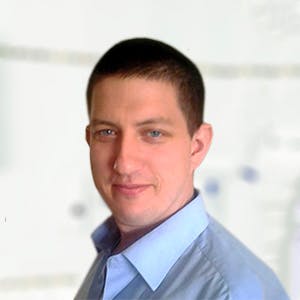 3320
Recommendations
I'm sure your Ophthalmologist has rule out the usual causes associated with diabetes, increased blood pressure, glaucoma and other similar issues; with the MRI we would be looking for tumours or abnormalities which may indicate a possible loss of vision. In the meantime you should look for changes in behaviour, gait and general well being; if you have concerns about any new symptom visit your Veterinarian. Regards Dr Callum Turner DVM
Add a comment to Monie's experience
Was this experience helpful?
Diesel
Chihuahua
10 Years
0 found helpful
I have a 10 year old male chihuahua named Diesel. About a year ago he started having seizures. 10 months ago he had bloat. He developed a head tilt and ataxia at which was treated as an inner ear infection but thought possibly something neurological. It took a couple months and the tilt an ataxia went away. Meanwhile he has been on Phenobarbital for the seizures for 10 months. He also developed some sort of allergy, red belly and licking his feet a lot. Changed diet He is now on long term allergy meds, but the red belly is not going away. My vet feels its from the Phenobarbital. In the past 2 months all 4 paws have become swollen and he no longer wants to go for his walks. He also displays signs of discomfort when laying down. His appetite is good, he is very alert. Wobbles a lot when walking but he has always done that.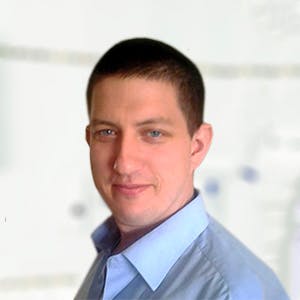 3320
Recommendations
As far as I am aware there are no adverse side effects of phenobarbital which include an irritated abdomen or paws; irritation of the abdomen and paws may be related to other allergies including grass, food or others. It is difficult to say what exactly is going on there with Diesel, but I would try to keep him comfortable and continue with treatment as prescribed. Regards Dr Callum Turner DVM www.noahcompendium.co.uk/?id=-459394
Thank you for the quick reply. Things have taken a turn for the worse. This morning Diesel could not walk on his front right paw, holding it straight out and obvious pain. On vet examination there is no evident signs of trauma or strains. It seems to be part of his slow decline in mobility. Have him on Tramadol for the pain but its not giving much comfort. He was quite active yesterday and in good spirits, so maybe he pulled something and we just can't pinpoint it. I am hoping.
Add a comment to Diesel's experience
Was this experience helpful?
Missy
Miniture schnauzer
13 Years
0 found helpful
Medication Used
Steroids, muscle relaxer, Pain
My Missy is a 13 yr old miniature schnauzer 6 years ago she got a spinal injury from trying to jump on our brick wall. So she has her left back leg that isn't useful anymore she has feeling in it but it doesn't work for her. She goes on 2 walks a day normally, every so often she might tweak her injury and she and she does nothing that day. well she definitely did more than tweaking it on Sunday , by the end of day she was not mobile at all. we do regular vet visits including today Monday. Our Vet scribed us 3 different medications for her. if they don't work she suggests we see a Neuro DR. She isnt eating only drinking water. gave her pills today she is exactly same cant move. How long before medication to work poor little Missy?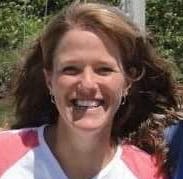 1611
Recommendations
I'm not sure which medications you were prescribed specifically, but generally the medications starts to help within 4-6 hours. Since I don't know exactly what she was given, it would be a good idea to call your veterinarian and ask them what the expected time frame for improvement may be for her.
Add a comment to Missy's experience
Was this experience helpful?
Lexi
King Charles Spaniel
5 Years
0 found helpful
Has Symptoms
Head Shaking, licks paw occasionaly
I have a 5yr old King Charles Spaniel that went completely deaf in a matter of 2 weeks. I took her to the Vet looked in her ear and one was infected from a fox tail that he had to remove the week prior. He was able to pull it out with out sedation and said to just keep an eye on it. She was groomed at the groomers a week in a half later. Then she started going deaf. And now it completely deaf. Heard perfectly the first 5 yrs. I took her back to the vet and he said the ear that had the foxtail got a little infected and the other looked great. Put her on Baytril to heal infection. Finished rx and she is still completely deaf. Took her to dermatologist and he looked in her ears with scope for fear that she had primary secretory ottis. (Apparently common in King Charles)He said her eardrums weren't "blugging" out which is symptom but they say it is still a possibility and suggest doing a scan. Is that still a real possibility? She shows no signs of stroke. Shakes her head occasionally. Licks front paws occasionally. Very worried and miss being able to "talk" to her. Any thoughts?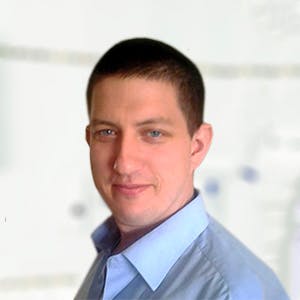 3320
Recommendations
Hearing loss in dogs may seem to be sudden, but generally it is gradual and since dogs compensate very well it appears to us humans that hearing loss was sudden; also, if you used any medicated ear drops containing gentamicin, this may also cause temporary loss of hearing. Without examining Lexi I cannot say whether or not any imaging studies are needed but if you have concerns I would recommend getting another opinion. Regards Dr Callum Turner DVM
Add a comment to Lexi's experience
Was this experience helpful?
Chunk
Rottweiler Rhodesian ridgeback
6 Years
0 found helpful
I've had our dog Chunk since he was 8 weeks of and he is now 6 1/2. He has always been very independent. He's not much for cuddling or even petting him for all that long. He'd rather play with you and then go lay down a few feet away from you. For the past several months he will all of a sudden jolt up or if he's standing he'll jump forward as if someone pinched him from behind or something. He then seems very scared and will jump on our laps if we're sitting (he's 90lbs) or sit on or feet if we're standing and be glued to us and just keep pawing at us as if he's begging us to help him. Nothing we do can calm him. He also tries to squeeze himself into places he does not fit like in the freezer or under the bathroom vanity. His nose starts to run, his tail will be down (almost between his legs) and he pants heavily when this happens. He will also pace obsessively and then glue himself back to us. When we leave the house he has gotten extremely distructive. In the past he would maybe knock the trash over once every few months, but now he will knock pictures off the wall, bikes down, the tv was tipped over and scratched on a few occasions, he has scratched paint off the outer wall of the house, bent a metal shed door and list goes on and on. We took him to the vet and blood work was okay. We thought it would work itself out but the "fits" have been becoming more and more frequent (many times a day). Any thoughts? We've come to the conclusion that we're going to have to make another vet appointment and probably pay to ying yang for more extensive tests. I'm just scared it might be something neurological now. We were originally thinking maybe a pinch nerve in his hind leg, but his behavior is getting more impulsive and bizzarre and he's seeming more confused when his fits happen.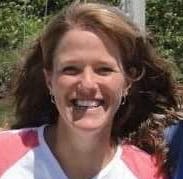 1611
Recommendations
That is bizarre behavior, I agree. It sounds like Chunk is becoming much more anxious, and I'm not sure if it is related to a physical cause, or an anxiety disorder. Without examining him, I can't say for sure, but it would be worth a conversation with your veterinarian to see if anti-anxiety medications might help him. I hope that you and your veterinarian are able to get to the bottom of this problem for him.
Add a comment to Chunk's experience
Was this experience helpful?
BANE
Malamute
10 Years
0 found helpful
I HAVE A 10 YOA MALAMUTE HUSKY MIX I RESCUED 5 YEARS AGO. HE WAS A SLED DOG ABANDONED IN THE UPPER PENINSULA AND WAS IN BAD SHAPE-EMACIATED, HEART WORM THE WORKS--- HE WAS NURSED BACK TO PERFECT HEALTH EXCEPT HE HAS DISCOID LUPUS THAT AFFECTS JUST HIS NOSE, NOW I COOK HIS OWN FOODS, I DO NOT OVER VACCINATE, I DO NOT LET HIM
INGEST ANYTHING I WOULD NOT INGEST MYSELF INCLUDING PEST CONTROL EVERYTHING IS ALL NATURAL 4 WEEKS AGO HE WENT FROM BOUNDING UP THE STAIRS AND JUMPING INTO MY TRUCK TO ALMOST COMPLETE LOSS OF HIS LIMBS. HE WOULD SLIDE ALL 4 FEET OUT ON THE TILE. COULDNT MAKE IT UP THE STAIRS ON HIS OWN ETC.... I GO TO VET REGULARLY. VET DID X-RAYS-- NO ARTHRITIS, NO DISC OR LUMBAR ISSUES NO HIP ISSUES. FULL BLOOD INDEXX EVERYTHING WAS IN THE GREEN. HOWEVER 6 WEEKS AGO THESE LESIONS STARTED APPEARING ON HIS BACK. LARGE HORRIBLE PAINFUL PUSS COVERED ONES. DOC SAID COULD BE A FEW THINGS INCLUDING AUTOIMMUNE. NOW HIS LOWER LUMBER HURTS, HIS PUPILS ARE DIFFERENT SIZES AND HE CAN BARELY WALK. DOC THINKING POSSIBLE BRAIN TUMOR. I AM NOT SO SURE--A FEW DAYS OF PREDNISONE AND HE IS WALKING AND TROTTING AGAIN. STILL DIFFICULTY GETTING UP THE STAIRS BUT HE DOES IT. EATING GOOD. HE HAS HAD NO HEAD TILTING, STARING AT WALLS, NO SEIZURES, NO LOSS OF BOWELS, NO BLINDNESS, NO VOMITING, NO PERSONALITY CHANGE, NO EYE FLUTTERING NOTHING ELSE THAT POINTS TO TUMOR. COULD SOMETHING AUTOIMMUNE BE ATTACKING HIS SYSTEM? HE WAS ON MINOCYCLINE FOR YEARS FOR LUPUS HE GETS NIACINIMIDE AND OMEGA 369 DAILY. BUT THE I BELIEVE THE LESIONS SOMEHOW FIT IN TO ALL OF THIS.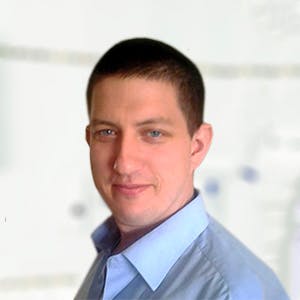 3320
Recommendations
Autoimmune disease is a possibility, however without examining Bane and reviewing the medical history I am unable to confirm whether this is the case or not; you should follow the treatment prescribed by your Veterinarian and monitor for improvement. However in a case like this, you may need to consult with an Internal Medicine Specialist if there is no improvement in the sores or the overall condition. Regards Dr Callum Turner DVM
Add a comment to BANE's experience
Was this experience helpful?
Mollie
Lab mix
9 Years
0 found helpful
My dog has had severe separation anxiety since we adopted her 4 years ago. We tried training and eventually put her on fluoxetine with much success. Over the past 4 years she still is slightly anxious at times, but no longer has accidents in the house or gets severely anxious. We have kept her on the same dose of fluoxetine for the past 4 years without issues. Recently in the past 2 weeks, she has began to have severe cases of anxiety again. Now causing damage to the house (which she never did before). I'm wondering if this is related to aging (she is 9 now)? Or is there any suggestion in changing dosing of her fluoxetine as she ages.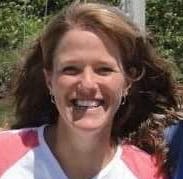 1611
Recommendations
There should not be any needed changes in the dosage of Fluoxetine in general, but each dog is individual, and there may be something going on in Mollie's life that is making her more anxious again. I don't know what dosage she is at for the medication, but she may need a temporary increase - it would be a good idea to call your veterinarian and let them know what is going on, as they know her and will be able to recommend any needed changes or treatments. I hope that she is okay.
Add a comment to Mollie's experience
Was this experience helpful?
Cosita
Chihuahua
7 Years
0 found helpful
We recently adopted an adorable, 4/12 lb., 7 year old chihuahua who was a hurricane survivor from Puerto Rico. We noticed that sometimes one of her hind legs would lock up so we started giving her Cosequin DS and she is doing better in that respect. At other times she would be in a deep sleep and wake up as if she had a nightmare and appear disoriented and growl, but these episodes did not last long. She has always been very affectionate, but recently we have noticed a change in her temperament. She has started growling sometimes when she is resting and you approach her or if you try to pet her. We are at a loss to explain her behavior. Could it be neurological and what can we do to address this?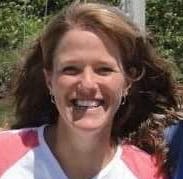 1611
Recommendations
Cosita may have some trauma from her experiences that are bothering her. Dogs often have a change in behavior as they become comfortable in a new home, and this may be happening with her, as she becomes more comfortable with you. It would be a good idea to have her examined by a veterinarian to make sure that she doesn't have any health concerns that need to be addressed, and if she is healthy, it would help to have a trainer work with her, and you, to curb these behaviors. Without knowing her history, it may be difficult at her age, but it is worth trying, and a trainer will be able to pinpoint any triggers that cause this behavior.
Add a comment to Cosita's experience
Was this experience helpful?
Kiki
German Shepherd
13 Years
0 found helpful
My girl Kiki is 13, almost 14. She has some German Shepherd in her along with Keeshond. About 2 yrs ago my wife and I noticed some changes in her. It all started with her jumping up from her sleep and dart into another room. We jokingly thought that one of our dogs that we had to put down was messing with her, that maybe she farted and it freaked her out. Slowly she started pacing around a lot and panting. Jumpn to present time where she sleeps peacefully during the day. Then late in the evening she'll start pacing around and I call it digging, where she's like trying to dig through the carpet and make sounds like she's crying. She will do this almost all night. When this behavior started we took her to the vet, they ran a blood test and took xrays. They said she has some air in her intestines and her blood cultures came back good. They did think it was early o sey of doggie dementia! Any ideas?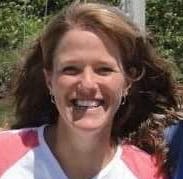 1611
Recommendations
It does seem like that may be a change caused by aging brain disease if she was otherwise deemed healthy by your veterinarian. There are medications that may help with that that your veterinarian can prescribe if it is appropriate - Selegeline is one of them that has helped in some situations. Anti-anxiety medications may help as well. Your veterinarian can advise you on these, as they have examined her and know more about her physical condition. I hope that she is okay.
Add a comment to Kiki's experience
Was this experience helpful?
Sadie
Poodle x Shih-Tzu
15 Years
0 found helpful
We took Sadie to the vet bc she has been walking sideways and not with it. Her hind legs are giving out. She has also lost her bark. The vet suspects neurologial issues bc he sees her eyes are not matching. One eye looking down and the other is normal which why he thinks is causing her to walk sideways. He suggested to see a neurologist so they can do an MRI on her but he said it could be expensive and in the end the meds they will prescribe will be the same my dr will give us now. So we decided not to go through with it.He prescribed Prednisone and I'm
Not sure if it's Fonitidine? I can't read their writing. And Tobrex antibiotic for the green muk my husband found on her eye. I hope all these will bring down some inflammation on her brain which is causing her eye to look like that! And do you think we should still see a neurologist or should we just wait to see if these meds will work! We r hoping for the best because this is devastating watching my dog go through this.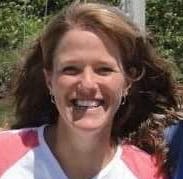 1611
Recommendations
I think that it is reasonable to wait and see if the medications help with Sadie's current signs, and if they don't improve, have the consultation with the neurologist, since your veterinarian seems to think that there is a chance that this will happen. The treatment plan that your veterinarian has recommended is reasonable. I hope that all goes well with her.
Add a comment to Sadie's experience
Was this experience helpful?
Bam
pit bull terrier
12 Years
1 found helpful
My dog had a "seizure" or a "collapse" attack back in January. I brought him in to emergency due to breathing issues that progressed throughout the day. He was discovered to be in the early stages of heart failure and was kept overnight so that they could give him i.v diuretics and attempt to get him out.They were able to reverse him out of it and he came home on 5 medications. When he came home I noticed his behavior was changing. He was growling at me, in an almost defensive manner, at the touch or if I looked at him a certain way. I passed this off as him just having a traumatic experience. This behavior has not changed but then he had a seizure last Friday night and another one on Tuesday night. Both of these happened around 11:45pm while he was sleeping. Since the first seizure he has started manic pacing, regular pacing, disorientation, weakened limbs, minor muscle twitching, aggression if you try to pick him up or go near his back end, pressing his head against the wall, etc.. After speaking with his normal vet and his cardiologist they are both thinking brain tumor. The only thing that is throwing me off is the close timeline of the CGF and the other symptoms. It is clear that something neurological is going on but are there other possibilities other than a brain tumor? I know this cannot be diagnosed without extensive testing (which I can't really put him through due to his heart) but I am just looking for some other answers that can quiet the timeline question in my mind.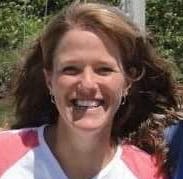 1611
Recommendations
I'm sorry that this is happening. Sometimes things just start to happen all at once, especially as our pets age. I would have to agree with your veterinarians, that a tumor is most likely causing his seizures and behavioral changes. I hope that you are able to keep him comfortable for a while longer.
Add a comment to Bam's experience
Was this experience helpful?
Lucky
Bassett hound mix
8 Years
0 found helpful
My dog (8 year old bassett hound mix) woke today and wouldn't open his eyes. after warm gentle compress he was occasionally opening the right but the left seemed rolled up in his head or at least not looking in same direction as the right but mostly he shuts them. He is at vet now. They think it may be neurological.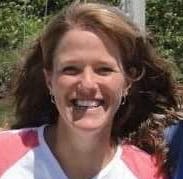 1611
Recommendations
Your veterinarian is the best place for Lucky to be right now - I hope that everything goes well for him.
Add a comment to Lucky's experience
Was this experience helpful?
sophie
Staffordshire Bull Terrier
12 Years
0 found helpful
My pooch has started to have muscle tremors all legs, she lost control of her bladder for a day but this has happened before and we only noticed it as she noticed it first. She has become leave me a lone don't touch me, she's snapped at her dad when she was sat next to him for no reason at all. She is now slow to walk and wobbly on her feet. She had lumps, years ago we had some tested and they were fat cells, but she does not like the vets it really stresss Sophie so we have not had the others tested. She has a check up every April but the Vets don't get to look at them as she is muzzled but growling at them. Years ago she had bad legs she couldn't get up and was in pain, the vets just gave her pain medicine, we found Riaflex which was like a miracle a new pup. Recently we have run out, and I don't know if what has happened is linked to this (new arriving Wednesday) or if there is something else is going on. She is currently sleeping more than she did before and does not want to play, she didn't want to go for a walk at first, we did eventually which she was o.k.
She will start growling if you look at her, talk or try and touch her, so I'm trying not too. Sophie booster is due next week I don't know what to do?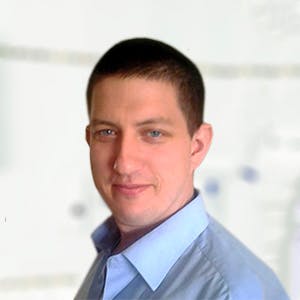 3320
Recommendations
It is possible that the aggression is due to Sophie being in pain, you need to see how she is once you start the Riaflex again; there is however the chance that the symptoms are not related to the Riaflex but until you start her on them again and monitor her we cannot be sure. Your Veterinarian should make a thorough examination of Sophie which may be difficult to do with her temperament; without examining Sophie myself I cannot give you any guidance unfortunately. Regards Dr Callum Turner DVM
Add a comment to sophie's experience
Was this experience helpful?
Jazz
Labrador Retriever
11 Years
1 found helpful
Our 11-year old Lab recently had a change in behavior; digging in boxes and shredding cardboard, shredding cardboard soda cases, destroying a chair cushion, burrowing in the closet, panting, "smiling". The last 3 things he has done before when he was stressed, like during storms and fireworks; the shredding and destruction are completely new.

After a vet visit he was placed on Prozac and kenneled during the day, and these behaviors seemed to diminish (but not completely disappear); because he used to roam freely through the house, we are not sure if the diminishment is due to the Prozac or being kenneled.

In the last few days, his third eyelid on the left side has been exposed and will not retract. It occurs sporadically in the right eye as well. He appears to have serious vision issues on the left side (husband playing fetch with him stated Jazz could not see anything thrown to the left of him).

A vet visit yesterday showed that his pupils will not constrict when a bright light is shone into them. Given the other symptoms, our vet ruled out Horner's Syndrome, and is leaning toward Canine Dysautonomia or another neurological disorder. Everything I read says that Dysautonomia occurs in much younger dogs, so I'm unsure of this diagnosis. He also does not seem to have any other symptoms (seizures, head tilts, dizziness, etc). Is there anything else this could be?

Thank you for your time.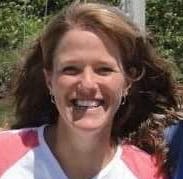 1611
Recommendations
I'm sorry that this is happening to Jazz. Unfortunately, at his age, with a change in behavior and the signs that you describe, it is possible that he is developing a tumor on his brain. The next best step may be an MRI to see what is happening, as that would give you more information on how best to treat him. I can't examine him, of course, but it would be worth discussing with your veterinarian.
Thank you for the quick reply. The brain tumor possibility did occur to our vet, and to us. It is good to hear another opinion, even if it wasn't what we wanted to hear.
Add a comment to Jazz's experience
Was this experience helpful?
Aly
American Bulldog
8 Years
0 found helpful
My 8 year old American bulldog had an episode a year ago where I came home and she was hiding in the corner of the room fearful and shaking. When she walked towards me she was walking sideways and her back legs kept crossing. I rushed her to the vet but they said maybe a seizure but they couldn't be sure. Her only medical concern is a grade 2 heart murmur. A year later, the same thing happened again but it took a full day for her to start walking better versus a few hours the first time. I have noticed some weakness in her back legs in regards to jumping on the bed but doesn't appear to be in pain.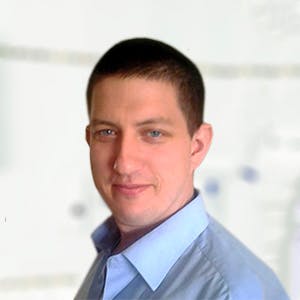 3320
Recommendations
Without examining Aly, I cannot really say what is going on or whether this is a neurological issue or musculoskeletal issue; you should return to your Veterinarian whilst Aly is still unsteady on her feet for a thorough examination to try and determine the cause of the unsteadiness. Regards Dr Callum Turner DVM
Add a comment to Aly's experience
Was this experience helpful?
Sadie
Chihuahua
17 Years
0 found helpful
Sadie has good bowel control and eats well,but her balance and this circling and spinning appears to be getting worse. What could it be related to and can it be treated?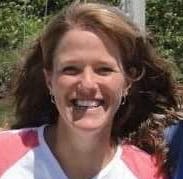 1611
Recommendations
Thank you for your email . There are many causes that could be the source of this behavior for Sadie. Ear infections, neurologic infections, or brain tumors can all cause these signs, among other things. It would be best to have her examined by a veterinarian, as they can examine her, determine what might be going on, and recommend any treatment that might help.
Add a comment to Sadie's experience
Was this experience helpful?
Taffy
Cocker Spaniel
11 Years
0 found helpful
My cocker spaniel had idiopathic epilepsy for 11 years and then had a facial stroke and cluster seizures. No brain tumor found at that time and was put on medication zonisimide and for five months was slowly losing weight but was doing ok, she was starting to eat less after five months and weaned off zonismide thinking it was a side affect of the medication. She was shaking and not eating much and then kicked her right leg out and a week later was knuckling and the doctor gave her steroids and was doing ok for couple of days and then continuing oral steroids and a few days later woke up to her on the floor with paralysis of legs and scooting all over panting and didn't seem to know who I was, took her to ER to see neurologist and he said disc or tumor but had a bad heart murmur and pausing between breathing, she seemed like she was suffering and after tests done to see why she was losing weight found polypoid gastritis and enlarged liver, and the best interest was to let her go due to nothing can do about the legs, so no MRI done. Not knowing what happened has devastated me, any conclusions?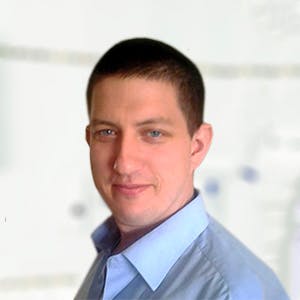 3320
Recommendations
Without performing a necropsy on Taffy I cannot say what the specific cause of the symptoms were; tumours, organ failure, poisoning, aging among other causes may have contributed to her death. I wish I could give some closure for you, but I do not want to speculate about a cause. Regards Dr Callum Turner DVM
Add a comment to Taffy's experience
Was this experience helpful?
Chance
Pit bull
14 Years
0 found helpful
Noticed a spontaneous onset of problems with my dog (most severe within 1-2 days). She is a 14 year old pit bull who recently had oral surgery (removed two teeth) due to an abscess/infection which went to the bone in her nose and made a large lump on the top of her nose (which never fully healed after multiple rounds of antibiotics). Two days ago I noticed she hadn't eaten or drank in two days and her rear legs appeared weak and seemed to be crouching down to the floor and her tail was tucked in between her legs. She seemed uncomfortable before this as she would pace throughout the night. While standing she is making a head/body "twitch" which looks like a person would do/make when they feel/catch themself falling asleep. She seems unsteady/ wobbly on her feet and has been very inactive/tired. But also at times (very few and far in between) gets bursts of energy and runs around like she is a puppy. Her bloodwork and urinalysis were "unremarkable for a 14 year old dog". Thought to be some sort of neurological problem and just given prednisone to see if it helps any of the symptoms. Any help would be greatly appreciated!!!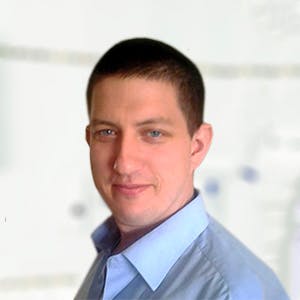 3320
Recommendations
In cases like this, there is a large unknown area of whether the symptoms are due to aging, a tumour, poisoning, hormonal conditions or another cause; also these cases are never exactly similar to other cases making treatment or prognosis difficult. At this point with many unknowns, prednisone is a good starting point to see if there is any improvement; without spending money on x-rays, MRI etc… it can be difficult to determine what the specific cause is and sometimes after that you're still in the same place due to the result being unremarkable. Regards Dr Callum Turner DVM
Add a comment to Chance's experience
Was this experience helpful?
Wally
Greyhound
6 Years
0 found helpful
Wally ex racing greyhound, totally out of the blue is now having difficulty walking (shuffles like an old man he's 6) appears to have seizures has been snappy and did snarl at my husband, new vet is mystified previous vets checked for thyroid issues he has had a diagnosis of kidney damage with previous vets but we weren't told how much damage was there he also has the most disgusting smell (think rotten meat) any ideas ? I've spent thousands trying to help him we do know that he was disqualified from a race due to having cocaine in his system (we also had to witness him having drug withdrawals which was horrific)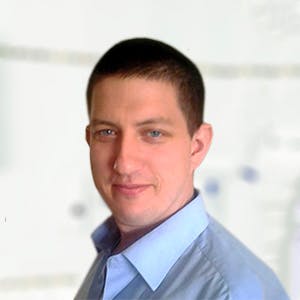 3320
Recommendations
Given his history, there may be more substances which he was exposed to which may be causing long term issues with seizures and behavioural problems; I would say that the issues may be related to the drug use from his racing days since issues may present weeks, months or years afterwards. Without examining him, blood tests etc… I couldn't start to comment on a specific cause or a way forward. Regards Dr Callum Turner DVM
he is also licking paws excessively, drools a lot , yelps if you try and touch his ear (right) the vet has checked and can find nothing in his ears at all, he self mutilates (bites his boy bits) this dog has been up and down to the vets since we got him (February 2016)
Add a comment to Wally's experience
Was this experience helpful?
Bailey
Pomeranian
7 Years
0 found helpful
Pom / spaniel mix, rescue so don't really know age or breed. Out of the blue yelping and over couple days full screaming and leg lifting up. Tried med of pain and anti inflammatory with no response. Has episodes mostly while lying down and occasionally when in movement. Attacked me when had episode as sitting beside her at the time. Vet added toro doll and did X-rays which showed mid back age related damage and stated was responding overly in pain for damage shown. Still having episodes even with both Meds on board and lifting her front paw. The smallest subtle movement sends her into a screaming pain yet can also easily do stairs and eating. Drinking and still excited to leave the home or greet family. Does this seem neurological as Meds not really helping but only on Meds 21/2 full days? Unbearable to see her in pain if prognoses poor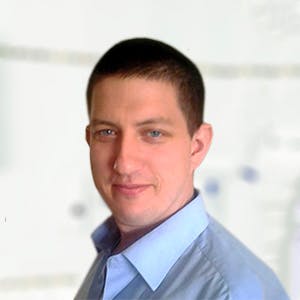 3320
Recommendations
Without examining Bailey I cannot give you much indication to the severity of the condition, but if medical management of the symptoms seems to be ineffective I would recommend you consult with a Neurologist to get their input on Bailey's condition. It is difficult to pin down some neurological conditions and further testing may be required (MRI), a visit to a Neurologist would be beneficial to cover all bases. Regards Dr Callum Turner DVM
Add a comment to Bailey's experience
Was this experience helpful?
Lila
Rottweiler
7 Years
0 found helpful
The hospital exam kinda confirmed my suspician of a neuro problem. However, no complete diagnoise. Been through similar situation before. Vet suggested a lot of treatments that were very expenseive only to hhim put down. I just need a straight answer. She has had regular checkups sinceabout 6months old. Twice a year to be exact, including dental care. Her eyes have always twiched and would have head tilt eposides ocasionally, getting stuck in that position. Im questioning our vet now as to why nothing was ever said. Please give us a straight answer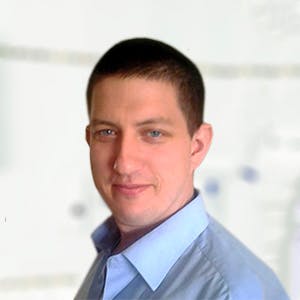 3320
Recommendations
Unfortunately without examining Lila and possibly doing a CT or MRI I cannot give a straight answer to what the cause of her symptoms are; if there have been issues with eye movements and head tilting in the past, these should have been addressed when they first presented but many times on physical examination a dog isn't having an episode so Veterinarians won't see those symptoms. I wish I could give you answers but I am in the dark since I haven't examined her. Regards Dr Callum Turner DVM
Add a comment to Lila's experience
Was this experience helpful?
Bull
Rat Terrier
15 Years
0 found helpful
Has Symptoms
Staring at walls, balance problems,
I took my aging dog to vet because he was losing weight.They did blood work and said he was anemic. We changed his diet but there's no improvement.Now he's staring at walls for no reason and walking sideways.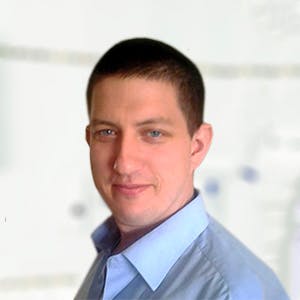 3320
Recommendations
The cause of the anaemia is important, it is due to a decrease in production or an increase in destruction? I would take Bull back to your Veterinarian for another examination and blood test to see if there are any new issues arising like kidney issues (kidneys produce a hormone which stimulates red blood cell production). Regards Dr Callum Turner DVM
Add a comment to Bull's experience
Was this experience helpful?
Buddy
Chien Francais Blanc et Noir
7years
2 found helpful
That told me today my dog has a brain disorder he did a test on his foot by bending it and the dog dident respond he also now walks unsteady am I going to put my dog down is he going to lose all fiction it kills me to c my friend like this u love him so much he is takeing starioids now will he b able to walk again I'm so sad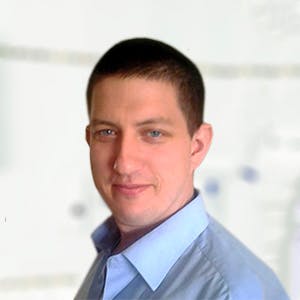 3320
Recommendations
Without examining Buddy, I cannot give for you any indication of prognosis or the possible efficacy of treatment; you should allow any treatment given time to work and to assess Buddy's condition and any improvement day by day. If you have concerns or want a second opinion it would be best to speak with a Neurologist who would be able to guide you better after examining Buddy; also CT scans may help to to better understand his condition. Regards Dr Callum Turner DVM
Add a comment to Buddy's experience
Was this experience helpful?