What is Schnauzer Comedo Syndrome?
Schnauzer Comedo Syndrome, also known as Schnauzer Bumps, is a skin disorder which only affects Schnauzers. These bumps are wart-like in appearance or may look like pimples or blackheads. They typically flare up on the back of the dog, mainly down the spine. They are not contagious and are not harmful to the Schnauzer.
These bumps may vary in appearance from dog to dog; some may be pus-filled, some may have slight oozing fluid, and some may not have either. Black-centered bumps may be apparent in certain cases, and in other cases they may crust over. The Schnauzer's skin may also be scaly in addition to having the bumps.
The frequency and the severity of the bumps depend on each dog. For certain Schnauzers, the bumps may only appear sporadically or frequently and consistently. They do not harm the dog's overall health, but can be slightly uncomfortable in some cases. Luckily, there are specific types of shampoos and topical solutions that can help minimize any discomfort. There is no cure for this condition, but it can be controlled with the help of a veterinarian.
Schnauzer Comedo Syndrome in dogs is a genetic condition in which miniature Schnauzers develop bumps on the skin, typically along the back. This condition is not a harmful condition and only affects the appearance of the skin.
Book First Walk Free!
Symptoms of Schnauzer Comedo Syndrome in Dogs
Symptoms of Schnauzer Comedo Syndrome will vary from dog to dog, in both appearance and discomfort. Symptoms may include:
Black, crusty bumps on the back
Raised pimple-like or wart-like spots on the back
Hair loss
Skin thickening
Itchiness
Red and irritated patches of skin
Possible strong odor
Types
There are several different skin conditions which can occur that may be confused with Schnauzer Comedo Syndrome or have similar characteristics. Differential diagnoses include:
Skin allergies
Food reactions
Flea dermatitis
Bacterial infection
Fungal infection
Ectoparasites
Causes of Schnauzer Comedo Syndrome in Dogs
Causes of these bumps are breed-specific. Causes may include:
Predisposition
Genetics
Blocked sebaceous glands
Diagnosis of Schnauzer Comedo Syndrome in Dogs
If your Schnauzer is showing signs of bumps along his back, make an appointment with your veterinarian. Once you arrive, the veterinarian will take a close look at your dog's skin. He may then perform preliminary testing, such as blood work, urinalysis and biochemistry profile to check your dog's overall health. Before he moves on, he may want to rule out any other health conditions.
He will ask questions pertaining to when you first noticed the bumps and the frequency of the flare ups. He may also want to know information about your dog's environment, sleeping conditions (such as bedding type), and diet. He will also want to be sure your dog gets plenty of water throughout the day due to proper electrolyte content within your dog's system. Dogs who do not have plenty of water can become dehydrated and can be at risk for scaly skin.
Typically, your veterinarian will be able to come to a diagnosis by visual observation and the knowledge of this condition. The veterinarian may clip a small area of his hair so he can take a closer look at the papules on his back. He may also scrape the skin to retrieve a sample in order for it to be tested. The biopsy will confirm this diagnosis if there is a plug blocking the follicle of the hair and the sebaceous gland. This plug may be filled with sebum and keratin and have a secretion. It will look like a very small cyst.
Treatment of Schnauzer Comedo Syndrome in Dogs
Once your miniature schnauzer is diagnosed with this condition, your veterinarian will outline several treatment options for your companion. Treatment methods may include:
Antibiotics
If there is a secondary infection due to infected pustules on your dog's skin, your veterinarian may prescribe an antibiotic for 2 to 3 weeks. Your veterinarian will recommend the appropriate antibiotic for your companion.
Topical Medications or Agents
Consistent cleaning using alcohol, antiseptic, or even cleaning pads for people can help dissolve and loosen the comedones. Other topical ointments such as benzoyl peroxide and anti-seborrheic shampoos may also be used. It is important to use only the mildest of shampoos or topical ointments due to the fact that the follicles which are plugged may become inflamed by harsher substances. Your veterinarian may also suggest that you combine several of these topical substances.
Consistent Monitoring
Since there is no cure for this condition, consistent upkeep can help keep the bumps to a minimum. Consistent care and monitoring of your dog's affected areas may help keep any flare ups from occurring. Your veterinarian may suggest keeping the hair very short in the affected areas and bathing your dog frequently.
Vitamin Supplements
Vitamin A supplements may help control your Schnauzer's condition. You may want to ask your veterinarian if supplements of 600-800 IU/kg once a day can help. You should not give your dog vitamin supplements without your veterinarian's consent.
Recovery of Schnauzer Comedo Syndrome in Dogs
Fortunately, this condition is not harmful to your Schnauzer; it does cause his skin to lack a healthy appearance, but it can be controlled.
If your veterinarian has given you suggestions for maintaining the bumps and preventing flare ups, follow his advice. It is important to not give your dog any medications or holistic treatments without consulting with your veterinarian first. If you do choose to see if any holistic supplements will work for your dog, your veterinarian may be able to recommend some for you.
Your Schnauzer will live a long and happy life with this condition. If it is managed well by you, it will be devoid of any secondary infection or inflammation. It will be important to monitor the bumps and be sure they are cared for with the advice of your veterinarian.
Schnauzer Comedo Syndrome Questions and Advice from Veterinary Professionals
Lulu
mini schnauzer
6 Years
0 found helpful
My 6 year old mini schnauzer has a lot of bumps, which seem to be infected as some of them have puss. She's been given antibiotics preciously, and I'm going to have to take her back to the vet for a new cycle of antibiotics. Should i try to change her food? Is there a certain type of protein that she could be allergic to? I'm cutrently giving her Acana "fish" food and bathe her once a week to get some of the scabs off. She's sensitive to the touch and scratches only occasionally.
Google Stinky Stuff it is awesome for this condition. It's all natural out of Canada and works fantastically for this condition. The ear stuff took away entire ear stink and infection within 3 days. Mild but very effective!!!!
Poor Lulu... contrary to the article I find that coconut oil helps a lot as well as apple cider vinegar. I've applied both to my standard Schnauzer's back with good success. I actually think the acv worked faster if I remember correctly. If it makes you feel any better, I encountered a standard Schnauzer breeder who uses coconut oil also, made her feel better about me taking one of her dogs knowing I am familiar with their skin conditions. Hope that helps
Add a comment to Lulu's experience
Was this experience helpful?
Max
Miniature Schnauzer
4 Years
0 found helpful
A few weeks ago, after my dogs grooming, i noticed he was scratching/biting a certain area a lot. We trimmed his hair very short so i just thought i was because of his hair growth. he stopped biting the area about a week ago. no signs of hair loss but today i notice something on the side of his right back-leg thigh. it's like small pimples, but with a black pigment in the skin, like if it is dirty. he is acting fine. there is also one little red pimple with a very small scab that he must've popped while scratching himself. do you know what could be the cause? please help.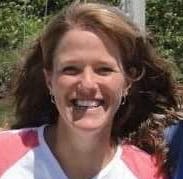 1610
Recommendations
Thank you for your email. Max may have a bacterial infection, or a parasite, or impacted hair follicles - all of these things may or may not require treatment, depending on how severe the problem is. Since I cannot examine him or determine what is happening with him, it would be best to have him seen by your veterinarian, as they can examine him and prescribe any medications or prescription shampoos that may help him.
Add a comment to Max's experience
Was this experience helpful?
Charlie
minature schnauzer
3 Years
1 found helpful
Hi, my minature schaunzer has been treated twice with antobiotics for Comedo syndrome. After been clipped I have noticed that he is agitated by the lumps on his back & I was wondering if there is an ointment that I can apply to reduce the itchiness. Many thanks, Jane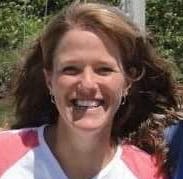 1610
Recommendations
There are no ointments to help with Comedo syndrome, but there are some medicated shampoos that can help. Your veterinarian can advise you on any shampoos that may help, and sometimes, twice weekly shampooing can improve the situation.
Add a comment to Charlie's experience
Was this experience helpful?
Kiko
schnauzer
11 Years
1 found helpful
Hi everyone,

My precious little Kiko has shown some signs of arthritis such as shaky back legs and stiffeness over the past year, we weren't too concerned since it comes with age. She had a fatty tumour removed from her front left shoulder area and the operation was a success. The first few weeks after her recovery, she had her bounciness back, both front legs were perfectly fine and the same stiffness on the back legs. She gradually started to develop a wee limp in her back left leg, so we took her to try acpuncture hoping it might help since many of her friends have gone through the treatment and have helped them greatly. Unfortunately, things went down hill from there.

The vet who does acpuncture told us Kiko has arthritis in her back as well but can be managed with a couple of meds options which she would discuss with my vet but didn't.. Kiko had needles on her lower back and a couple in her front left.. After the session, Kiko seemded worse; her back legs were weak amd wobbly, she refused to walk. We thought it might be a reaction to the first session and she would be fine after some rest.. Unfortunately, after afew days of rests, her condition didn't improve and now her front left leg started to limp quite badly. Our vet was suprised to see how lame she was, they examined her left leg/pad, spine and back legs thoroughly but couldn't find anything. We were advised to rest her as much as possible and was given a course of antibiotics and painkiller. It was over a month ago and we went to the vet as her condition didn't improve much, a second vet thoroughly checked her again but equally mystified and they also checked her blood pressure which was fine. We were sent away with a stronger painkiller and told to return within a week if no improvement. Kiko s limp did get a bit better for a few days, then it went back to where we started. I started to video her movements to show the vets , they gave us a new type of painkiller and another 2 weeks of observation. If she does not improve much, then the only thing they can do is an MIR.

We are now in week 2 (vet told us to increase dosage if no improvement) and again she has been up and down, no significant change. We have been carrying her up and down the stairs, cold and hot compress, gentle massage, a wrist/leg support thing and small toilet walks only , but her condition still is up and down. We do not want to put her through general anithetic again for the scan, but frustrated with the unknown. I am utterly terrified when one of the vets suggested it might be nuelogical, such as a damaged nerve due to the operation she had. Has anyone out there expienced anything like this?! Please, please help, we are desperate. Thank you ever so much!

Yuan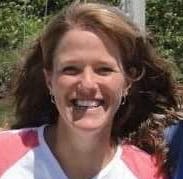 1610
Recommendations
Dogs can unfortunately experience joint, muscle and nerve degeneration as they age, and it can be difficult to tell where the problem is coming from. It seems that your veterinarian has tried multiple medications to help Kiko, with minimal response, and it makes sense that an MRI may be the next logical step to find out what is going on with her and if there is any treatment that will help. I hope that she is okay.
Add a comment to Kiko's experience
Was this experience helpful?
Matty
Trish
5.5
0 found helpful
My schnauzer has red and brownish spots on his abdomen and dry scabs on his back. The abdomenseem to be bothering him. What can I do to relieve him? Would something like Benadryl help?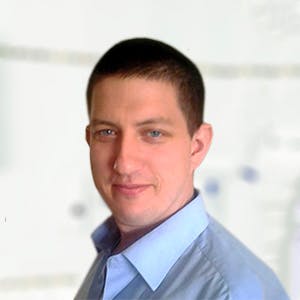 3319
Recommendations
First you should try bathing with a benzoyl peroxide shampoo, giving Benadryl at 1mg/lb (up to three times per day) won't do any harm but probably won't help. Keep bathing with the shampoo every two or three days, but if there is no improvement you should visit your Veterinarian for an examination. Regards Dr Callum Turner DVM
Add a comment to Matty's experience
Was this experience helpful?
Boomer
Miniature Schnauzer
4 Years
0 found helpful
Has Symptoms
Solid mass changing shape
My Four year old miniature schnauzer has a solid mass about the size of a dime that is beginning to change shape slightly. The mass is thick in depth it feels like it only moves if I move his skin. What could this be. Do I need to have a biopsy.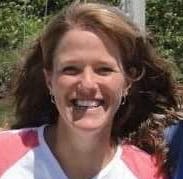 1610
Recommendations
Many masses are benign, but some are not. The best way to find out what that mass is would be to either have it removed, or have a biopsy. Your veterinarian can look at the mass, determine what might be going on, and give you recommendations for treatment. I hope that all goes well for Boomer.
My 4 year old schnauzer had a small lump about the size of a dime on his back as well. The vet lanced it and stuff came out similar to a human pimple. We've had to squeeze the rest of it out over the course of a few days. It was a clogged hair follicle that turned into a boil just like humans can get. This is common for this breed.
Add a comment to Boomer's experience
Was this experience helpful?
Bella
Miniature Schnauzer
9 Years
-1 found helpful
My 9 year old mini schnauzer has a bump on her back that keeps bleeding.... I think she keeps scratching at it and breaking scab. I keep cleaning it and putting neosporin ointment. Should I be concerned or do anything else? It's perfectly round and my other dog has one similar and I think his bled for a while but not for long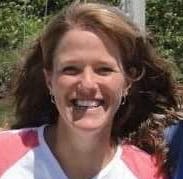 1610
Recommendations
Thank you for your email. It is somewhat common for dogs to develop skin tumors as they age, and some are very benign, while others are not and should be removed. It would be a good idea to have an appointment with your veterinarian to look at the lump, see if it needs testing or removal, and try to find a treatment for it so that it stops being a problem. I hope that everything goes well for her.
Add a comment to Bella's experience
Was this experience helpful?
Monty
Miniature Schnauzer
10 Years
1 found helpful
Has Symptoms
Sudden urge to bite bottom.
What can I do to stop Monty licking his paws! He licks himself, mainly his paws, but sometimes the insides of his legs, his back and the area where the tail meets the body. After licking, the paws feel hot and look pink and raw. He has numerous scabs on his back, but checking today we have also found some on his face, chest and insides of his legs. Our vet suggests we do "food allergy trials", but we don't think that is the cause of the issue, PLUS they will do anything to grab our money. He has had antibiotics a couple months ago which cleared him for about 3 weeks, after which the scabs started appearing again. We have resorted to using a "lampshade" guard on his head to refrain him from licking his paws, but we understand that this is not treating the issue, but only treating the symptoms. Hopefully you have some advice for us.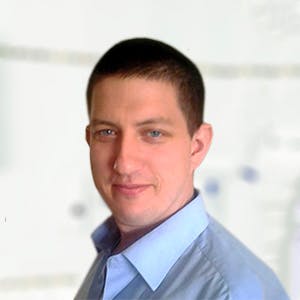 3319
Recommendations
Paw licking is commonly associated with food allergies, you should listen to your Veterinarian to explore options to try to see if some of the symptoms may be controlled with diet; a restricted ingredient diet for a few weeks may show an improvement in the desire to lick the paws and the inside of the legs, if there is an improvement you reintroduce ingredients one by one until you see the licking starting up again. Regards Dr Callum Turner DVM
Monty, I would try an anti-fungal shampoo as well. My schnauzer is currently dealing with a skin yeast overgrowth, which commonly affects the feet, groin area, and where limbs meet the body. It also causes dark splotches on their underbelly.
Thank you very much. What about the scabs? I assume he'll just need antibiotics. Also worth a mention his food he is currently on he has had for at least 4 years. The scabs and licking of paws have only just begun within the last year or so.
Add a comment to Monty's experience
Was this experience helpful?