What are Meat Protein Allergies?
The most commonly reported symptom of allergies in dogs is dermatitis, which is a skin disorder that varies from dog to dog, but almost always includes itching and redness of the skin. Just like humans, the skin of dogs is the largest organ in their body and is 15% to 25% of the body weight. There are seven layers of skin, which are called the subcutaneous muscles and fat, appendageal system, dermis, basement membrane zone, and epidermis. The skin protects your dog's body from outside contaminants and allergens, which is why it is usually the first sign of any kind of allergy in your dog. In the case of meat protein allergies in dogs, the first sign may be vomiting rather than itching, and it is best to observe your dog the first few times you feed them a new food. Even if your dog really seems to like the food, the body may not agree, and can quickly lead to anaphylactic shock, which is a life-threatening emergency. If your dog seems to be having trouble breathing (coughing, gagging, vomiting), you need to get your dog to an animal hospital immediately.
Meat proteins are exactly like their name implies, proteins derived from meat, such as beef, pork, chicken, turkey, and duck. The novel pet foods include bison, venison, buffalo, rabbit, alligator, and kangaroo. These are proteins that are not commonly used in foods so there is less chance of an allergic reaction. Meat proteins allergies in dogs may occur from feeding your dog a new food, treats, chews, or table scraps. In some cases, you may not even realize what the allergen was. This can be a serious condition in some dogs, with inflammation that can lead to anaphylactic shock, which triggers contraction of the smooth muscles of the throat, leading to asphyxiation and death. However, in the majority of cases, the reaction is not as serious and includes itching, redness of skin, hives, and possibly vomiting and diarrhea.
Book First Walk Free!
Symptoms of Meat Protein Allergies in Dogs
Symptoms of meat protein allergy may vary, but the most common are:
Abdominal pain
Bald spots (alopecia)
Breathing trouble
Collapse
Convulsions
Cyanosis
Death
Diarrhea
Excessive licking
Excitement
Facial swelling
Hives
Incoordination
Itching (anus, ears, eyes, groin, muzzle, paws, underarms)
Lesions on the skin (usually the face, feet, and groin area)
Nausea
Paw biting
Restlessness
Runny nose
Salivation
Shock
Skin rash
Vomiting
Watery eyes
Types
Almost all dog foods include meat protein in their ingredients. It is best to look at the ingredients list carefully to see if any of these are listed:
Animal fats and oils
Animal proteins
Bone meal
Fresh meat
Meat
Meat and animal derivatives
Meat meal
Poultry
Poultry fats
Causes of Meat Protein Allergies in Dogs
There are two ways to describe a dog's abnormal reaction to food. One is allergy, which affects the immune system, and the other is intolerance, which affects the digestive system. Meat protein allergy is usually triggered after your dog has eaten food with meat protein in the ingredients before, because it is the previous exposure that produces the allergic reaction. Meat protein intolerance happens the first time (and every time) your dog eats the food with meat protein ingredients because the body cannot tolerate any product including meat protein.
Diagnosis of Meat Protein Allergies in Dogs
Allergies in dogs are even harder to diagnose than allergies in people because dogs cannot tell you what they ate when you were not looking. The best way for the veterinarian to determine the diagnosis is to eliminate other illnesses or injuries that are being overlooked.
A physical examination will be done right away, checking your dog's overall condition and demeanor. The veterinarian will check body weight, temperature, blood pressure, pulse and respiration rate, breath sounds, reflexes, skin condition, and will include a thorough examination of the eyes, ears, nose, and mouth. Laboratory tests, such as a complete blood count (CBC), blood chemistry profile, electrolyte panel, glucose levels, urinalysis, and fecal examination will be done to rule out any underlying disease or illness. The veterinarian may also take a skin scraping to sample in order to rule out bacterial or fungal infection.
Treatment of Meat Protein Allergies in Dogs
In order to determine the protocol for solving your dog's skin or ear infections, and to give advice on conditions like alopecia or extreme itching, determining the allergen is required. To test for allergies, the most effective way is to use the elimination diet. The veterinarian will instruct you on what to do in detail, but it is usually done by taking away all foods and then starting over again with one food at a time to determine the culprit. The suspected meat protein will be removed from the diet and reintroduced when the veterinarian feels the time is right. Each food, when added back in, should be tried for several weeks to see if any of the symptoms return. Your veterinarian will be able to instruct you on which foods to try and may have a hypoallergenic food on hand in the clinic that you can start with.
Treatment will depend on your dog's symptoms and the results of the food trial. A goal of the veterinary team will be to alleviate the itching and inflammation in your dog's skin for his comfort, and because the skin mirrors what is going on inside the body. In order to do a food trial or elimination diet, your dog's skin has to be treated first.
Treating the Skin
Your dog's skin is the best way to determine allergies, so it is important to get the skin back to normal as soon as possible. A hypoallergenic shampoo and cortizone cream for the rash and inflammation will help relieve the itching within a few days.
Food Trial/Elimination Diet
It may take several months to find the right food. Most dog food brands now have limited ingredient food for sensitive dogs. These have just a few ingredients, thereby minimizing the chance of allergic reaction. There are also dog foods with novel meats, meaning the protein in the food is uncommon so your dog will not have had any exposure to that protein. It is the previous exposure that causes the allergic reaction. Some of the novel protein foods on the market have venison, bison, rabbit, and even kangaroo meat. They are usually paired with a novel carbohydrate as well, such as peas, carrots, or potatoes.
Recovery of Meat Protein Allergies in Dogs
After you determine the allergen and eliminate it from your dog's diet, the prognosis for recovery is excellent. However, you will need to be vigilant in sticking to the diet all the time and make sure your family and any other caretakers know about your dog's allergy. You will have to start reading the ingredients on food and treats to make sure there is no meat protein added to the mix. As a matter of fact, you should do this every time you buy dog food or treats because some manufacturers have a tendency to change ingredients without advertising it
It is important to maintain this diet for a lifetime because if you feed your dog an allergen just once, it can be fatal if anaphylaxis occurs. Be sure to follow-up with your veterinarian if there is a problem and take your dog for a checkup at least once per year.
Meat Protein Allergies Questions and Advice from Veterinary Professionals
Nara
Australian Cattle Dog
10 Years
0 found helpful
Has Symptoms
Excessive licking on legs
Our 10 year old Heeler has been going back and forth with excessive licking and infections on her legs for 6 years now. We were scolded fby our vet that we were not exercising her enough because of her breed. We are familiar with the breed and understand their needs however she wouldn't get up to go for a walk or play ball. She would get very sick and would limp because of her leg. I finally switched vets and they tried other approaches such as mental issues and dietary restrictions. After a few months, it became clear she was allergic to protein. She was put on hydrolyzed protein food, an antibiotic to heal her wounds and apoquel for itching. Within a few days, we had our girl we haven't seen in a few years back. She is playing and asking to go for walks and running with my son again. We do have issues keeping her out of the garbage because heelers are scavengers by nature and she does break out in sores all over her back and face when she gets into meat now so we are pretty confident this is the problem. She is used to chewing on raw femur bones to combat boredom but now I don't know what to give her to chew as everything I find in the store is an animal product or has peanut butter of cheese all of which are off limits now. Is there any protein free dog chews out there?
Look for bark worthies and sweet potato chips and cadet sweet potato fries.
Add a comment to Nara's experience
Was this experience helpful?
Bubba
Bloodhound
5 Years
1 found helpful
I have a bloodhound who recently under went allergy testing. He is allergic to all meat proteins, flaxseed, dairy and so much more. He also has a lot of grass allergies. I took him off of dog food because I can not find a food with no meat or flaxseed in it. I cook him fruits and vegetables with soy and eggs as his proteins. He is still itching like crazy and has lots of hot spots. What else can I try? He has lost a lot of weight already.
My boxer-pit mix has the same issues...and there is literally only one antibiotic that blood tests revealed he isn't resistant to (Zeniquin). The diet I've had him on is white rice (no brown!) white fish and/or salmon with green peas, carrots. I cook it in coconut oils to give him healthy fats. This is the ONLY and I mean ONLY diet my sweet boy can tollerate. I'd try fish (flounder, tilapia to start) and don't try too many things. Keep it simple and consistent once you find what works. Good luck!
I'd bet the eggs are still causing some problems because of the proteins. We have taken our girl to the vet and dermatologist for three years now and have had to settle with a strict salmon diet and apoquel prescription. She has been fine now for over two months with no hot spots, itching or any signs of her allergy (that she has had since six months!). We're SO relieved!
Add a comment to Bubba's experience
Was this experience helpful?
Sheeva
Belgian Malinois
10 Months
0 found helpful
My 11 month old Belgian Malinois is allergic to pretty much everything. We tested her and the only things she did not severly react to was: eggs, oats and flee bites. We are having a very difficult time trying to find food/treats that don't cause pain, vomiting, diharrea, etc. Her tummy makes bad sounds and she completly stops eating. These episodes can last up to 5-7 days, until we give her Peptobismol. She is currently in shot treatments (mainly for her skin reactions), buy we have found oursleves having to stop since at times her symptoms are so bad she becomes dehadrated. She currently can only handle Science diet Zd since is for intolerance and sesitive stomachs and even with that she diharrea does not completly go away. Any ideas?
Add a comment to Sheeva's experience
Was this experience helpful?
Dixie
St bernard
1 Year
0 found helpful
Has Symptoms
itchy face, buttocks, and ears
My 1 year old dog who has been dealing with allergies for roughly 6 months now. We have tried allergy shots (cytopoint) twice with no relief as well as steriods (depo medrol) twice but only showed improvement with 1 of those. The vet also had us use hypoallergenic detergent, medicated shampoo, and benadryl all with no relief. We took it upon ourselves to switch her from a chicken grain free food to a salmon grain free food and 8 weeks later still no relief. We decided to switch vets at this point. Our new vet suggested a blood allergy test for environmental and food allergies. Her results came back today and she is allergic to literally EVERYTHING. All grasses, most trees, dust mites, etc. The only foods she is NOT allergic to are corn, barley, eggs, and oats. I have been told blood allergy tests are not always reliable for food allergies but I still assume she is allergic to some of these things. I have no idea where to start and our vet and I plan to get a game plan. I'm trying to work on the food allergies first because she of course eats daily and she has stopped eating a couple times for a few days due to an upset stomach I'm assuming. I feel as if the environmental allergies are something we can manage by reducing her time outside, clean her feet after being outside, continuing baths 2-3 times a week with the medicated shampoo and excessive cleaning to reduce dust mites. But the food is my biggest concern right now. What are some dog foods you would recommend trialing to begin with.
I have my boxer-pit on a diet of white rice,white fish, salmon, peas and carrots cooked in coconut oil. After years of him being so pitiful, I switched to this recipe and it worked great for him....well, I found a "limited ingredient" salmon & chick pea dry dog food at PetSmart, read all the ingredients and gave it a try. About 4-6 weeks later, he was breaking out again. I got him back on the homemade fish diet and he's all good again!!
Try a fish diet my dog had the same problen as soon as i changed his food and treats 3 weeks later he was back to normally keep in mind if he has an effection in his ears that needs medication but once you give him thoes meds and start the fish based diet with no chicken,pork,chicken meal nothing like tgat you will probably see a diffrence . Good luck
Add a comment to Dixie's experience
Was this experience helpful?
Melody
Standard Poodle
1 Year
0 found helpful
My 1 year old standard poodle has been having diarrhea and will vomit every week. We have been to the vet run every test and they decided that she has a protein allergy. They then put her on an hp diet. She does not like the food and will skip meals. She used to get so excited for her food and now she doesn't want to eat. Everyone tells me that she'll eat if she's hungry enough but I'd not like to get to that. Our vets just seem to brush us off. We have had a lot of people suggest a raw food diet but we are unsure if that would work with a protein allergy. She seems to not have any symptoms while on the hp
Hi Meoldy, our Spoodle is also allergic to animal protein, we have had him on Vegetable Protein diet, its going OK, no vomiting or diarrhoea, but his weight has dropped, we're currently trying to find something that he can eat for that weight gain. Salmon and hemp seeds, fish oil capsules and quinoa are good.
Add a comment to Melody's experience
Was this experience helpful?
W
Labrador Mix
6 Months
0 found helpful
W was getting a pimply itchy rash on her tummy. The shelter had been giving a hydrolyzed protein puppy chow, but even that was beginning to cause the rash to worsen and her mood to decline. We switched from chicken- and beef-based kibble to venison and then to salmon. There was an improvement, but it wasn't until we got her on a lupine kibble (V-Dog), switched her to rice-based chews with egg (Earth Animal, NO-HIDE® PEANUT BUTTER LARGE CHEWS) and sweet potato chews instead of hide and started using peanut butter, sweet potato and/or pumpkin mini treats for training that her mood improved and her rash cleared up. Whimzees and Greenies also have meatless treats. We're not sure if gelatin aggravates her, but we cut it out anyway. Dairy definitely upsets her stomach. Her poops also became consistently solid and her appetite improved after 3 weeks off meat protein. Her CBC, liver and kidney values are back in the normal range. She's hitting all of her weight gain targets for her anticipated goal weight and she's athletic, friendly and alert.
So my dog seems to have allergies to all meats and I have been giving him the hyper allergenic food from the back just like you were. What kind of lupine kibble (V-Dog) food ate you giving your pup now ? I think I'm going to try
Add a comment to W's experience
Was this experience helpful?
Meg
Great Dane
2 Years
0 found helpful
I had a blood allergy test done on my Great Dane she is allergic to all meats including kangaroo, bison, venison, duck and fish mix also sage was high on the list.... only thing within range is oats, flaxseed, brewers yeast, beet pulp and eggs..... Is there a food out there she could eat and get protein and fats? Or should I just start making food and adding olive oils....... I am At a total loss. She is also allergic to the grass in my backyard.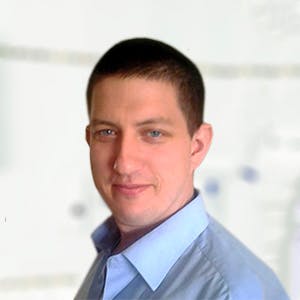 3320
Recommendations
In these cases the only next real option is hydrolysed protein diets, but they are not guaranteed to not cause any reactions but they are the best we have available at this time; when it comes to fish, you should check whether the allergies were to all types of fish or just certain fish (fin fish versus shellfish etc…). You should also think about consulting a Veterinary Nutritionist to ensure that Meg is getting a balanced diet if you decide to mix your own. Regards Dr Callum Turner DVM http://vetnutrition.tufts.edu/2017/01/food-allergies/ www.petdiets.com/Ask-the-Nutritionist
Add a comment to Meg's experience
Was this experience helpful?
Alder
Labrador Retriever
3 Years
0 found helpful
What do you feed a dog protein wise when they have been allergic to chicken, duck, rabbit, kangaroo, beef, and the broken down protein food? My dog alder has been to the vet numerous times for this issue and we can not find a solution. She is eating hydrologized food now but she's allergic to storage mites as well and can not really handle bagged food. I just was wondering if you had any idea what I could do?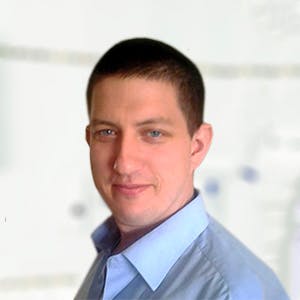 3320
Recommendations
Meat protein allergies can be challenging and as we spread out more novel protein sources can get more expensive especially if your feeding at home; turkey, bison, venison and fish (cooked salmon or other fin fish) may be possible options. However, in this instance I would recommend consulting a Veterinary Nutritionist to ensure any diet is appropriately balanced nutritionally. Regards Dr Callum Turner DVM www.petdiets.com/Ask-the-Nutritionist
Add a comment to Alder's experience
Was this experience helpful?
Dex
Miniature Pinscher
6 Years
1 found helpful
My dog is allergic to any meat, my Vet prescribed hydrolized protein, however they are usually soy protein, or corn starch which are horrendous, so unhealthy! I'm very holistic so I would love to give him holistic, hydrolized real good food options! So please don't say Royal Canin or etc companies, they use ton of unheard of materials in dog food, and so many chemicals, preservatives to keep food fresh, and carcasas. What can you suggest?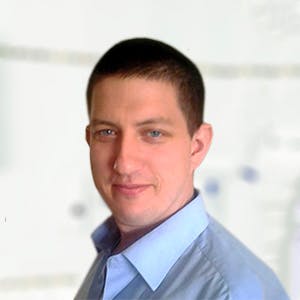 3320
Recommendations
Many people are against soy, corn and others; but in reality they are not as bad as people think and are a much better option than a dog starving. Please read the extract and the article below from Tufts University regarding diets and the use of grains etc… "What surprises many pet owners is that grains are actually uncommon causes of food allergies – most pets are allergic to animal proteins! Yes, the occasional pet is allergic to a specific grain, or even another plant-sourced ingredient such as potato, or even carrot, but this is less common than an allergy to an animal protein. Unfortunately, this information doesn't prevent hundreds of companies from advertising their grain-free diets as being good for pets with allergies. Many companies also advertise gluten-free diets for pets. Gluten allergies seem to be extremely rare in pets, having been clearly documented only in Irish Setter dogs, possibly in Border Terrier dogs, and never in cats." Be as 'holistic' as you would like, but ensure that your dog is getting an adequate balanced diet. Regards Dr Callum Turner DVM http://vetnutrition.tufts.edu/2017/01/food-allergies/
Add a comment to Dex's experience
Was this experience helpful?
Brucie
Dachshund
2 Years
0 found helpful
Has Symptoms
Itching, feet biting, allergies
My miniature dachshund Brucie has just had an allergy test done and it has come back that he is allergic to meat, fish, soya, rice, wheat and dairy!
We have now got him vegetarian dog biscuits, he eats some but he isn't hugely interested, he has venison about every other day(as it's rich it upsets his tummy in big amounts) and lots of vegetables and fruit. He's lost 1lb in 10 days, any help on bulking him up, he's only 10lbs now, which is good for his breed I worry he will loose more.
Also it's been 3 weeks and he's still itching, how can I help soothe his skin and how long will it take for the itching to ease?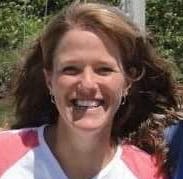 1611
Recommendations
I'm not sure what type of allergy test Brucie had done, but serum tests are not very accurate with food allergies. He may have environmental allergies that need treatment with medication or injections. Since allergies can be such a complicated problem, it would be best to contact your veterinarian and ask the any further questions that you may have.
I cant believe a dog would be allergic to ALL meat and fish. My vet told me those allergy tests are not reliable at all. Its best to do elimination diets. I finally found a food that does not make my dog itch and chew that way. He eats duck and potato. It takes up to 12 weeks to get an allergen out of their system and to notice a difference. Zignature makes limited ingredient dog foods free of the most common potential canine allergens: Corn, Wheat Gluten, Soy, Dairy, and Chicken. And when we say free of Chicken, we mean 100% free. We don't use Chicken Eggs, Chicken Meal, or any Chicken By-Products, whatsoever. They offer single meat protein foods dry and canned. They have goat, guinea fowl, pork, venison, lamb, duck, turkey, kangaroo. Dry and canned.
He had environmental tests done too, he's only midley allergic to dust mites, and he is up to date with flea treatment and the house is sprayed and cleaned regularly. The vet told him to eats things he can have and that he doesn't need medication or injections as it can be controlled.
Add a comment to Brucie's experience
Was this experience helpful?
Barney
Dalmation lab
12 Weeks
0 found helpful
Has Symptoms
Chewing front pads, red skin.
I have a 12 yr lab dalmation. Diagnosed with cancer in December. Now cooking him a isotonic diet. Was doing hamburger,chicken,Turkey and eggs. The
Last 3 weeks he chews the front 2 large pads bloody. Also his skin appears really red. Tried to narrow in down by just feeding one meat. Nothing seems to clear up the redness or the chewing. I can't feed him regular dog food since he needs sugar free. Any other way of getting him high protein in his diet besides meat or is there a sugar free high protein dog food?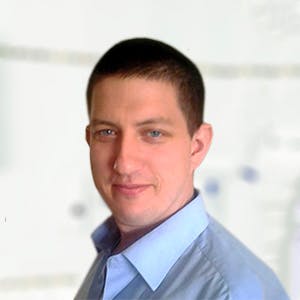 3320
Recommendations
In a case like this, elimination of ingredients may take weeks to test each one as it needs time for an allergen to leave the body and for a dog's paws to stop being irritated; allergy testing would be a faster method of identifying an allergen. However, for a suitable diet for Barney you should consider consulting with PetDiets as they will be able to recommend a diet and may formulate one specifically for him. Regards Dr Callum Turner DVM www.petdiets.com
Add a comment to Barney's experience
Was this experience helpful?
Hades
Retriever mix
1.5
0 found helpful
My dog doesn't have any itching or any other symptoms of meat protein allergies except he just has little pencil eraser size bald spots on his back. We put him on grain free food thinking maybe that was the issue but he is still loosing hair. Could this be due to a protein allergy?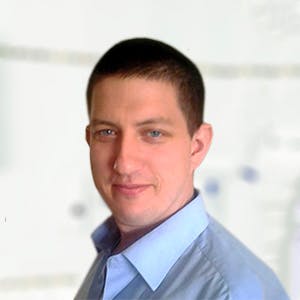 3320
Recommendations
There are various causes of hair loss in dogs, but most causes cause some type of itching or irritation; causes may include parasites (particularly Demodex which may not itch), infections, hormonal conditions, autoimmune disease among other issues. Food allergies are normally accompanied by intense itching, I would suggest visiting your Veterinarian for a skin scraping to help determine an underlying cause. Regards Dr Callum Turner DVM
Add a comment to Hades's experience
Was this experience helpful?
Zai
Shih Tzu
12 Years
0 found helpful
My 12 years old shih tzu is allergy to pork and chicken. For years I have been adding cooked pork to her daily diet / dog food resulting she refuse to eat any if I don't add pork. What should I do?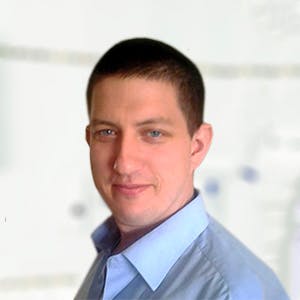 3320
Recommendations
It can be difficult to get a dog to change their diet if they have been eating the same food every day for a number of years; whilst the pork diet is not good for her, you should try to gently wean her across to the new food by mixing it in varying proportions over time (90%:10%; 80%:20% etc…) until she is on the new food. The alternative is the leave the new food there and once she is hungry enough she will go to eat it; once a dog reaches a point they will eat any food in a bowl, but I would recommend the slow wean method first. Regards Dr Callum Turner DVM
Add a comment to Zai's experience
Was this experience helpful?
Maddie
Labrador Retriever
4 Years
0 found helpful
If the dog is intolerant, does this mean they cannot eat ANY form of meat protein at all, or just the sources they've been exposed to.
And if it's intolerance versus allergy would it happen over time?
She was put on hydrolyzed food and the vomiting stopped, although she's starting to balk at her food again. I'm trying to prove to my Mom that she needs to try a novel source. That hydrolyzed may not be necessary.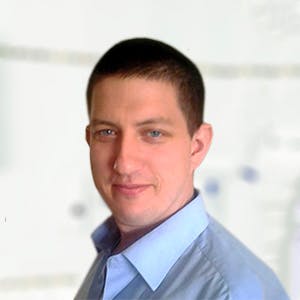 3320
Recommendations
Allergies are usually sudden and severe whereas intolerance can vary and may allow for some consumption before symptoms appear. Normally read meat is an offender and white meat is usually safe (in general); you can try the good old tested boiled chicken and rice to see if you notice any improvements. Regards Dr Callum Turner DVM
My Labrador is having the same issue and I also have her on the hydrologized food. She is also allergic to storage mites though so bagged food is a no no as well. I'm kind of lost for words as to what we should feed them Im glad Im not alone though!
Even time my dog eats anything she sneezes and then rubs her head on her blankets. What do i do? I have tried gluten free, grain free. Also boiled her meat which she hates meat. What do i feed her, even tried fish.
Add a comment to Maddie's experience
Was this experience helpful?