What are K9 Advantix Allergies?
K9 Advantix is a popular waterproof, topical agent used to kill and prevent fleas and ticks from infestation on dogs. This product is applied to the dog once a month. K9 Advantix is available in two varieties: the original K9 Advantix and K9 Advantix II. There are differences between the two varieties, as the original K9 Advantix is effective in the prevention and killing of ticks and fleas; however, this original type does not kill the eggs, pupae, and larvae of either pest. In order for K9 Advantix to be effective, the ticks and fleas must hatch first before the product can kill them.
K9 Advantix II will eliminate the pests in every stage and is highly effective at repelling these pests before they make contact with the coat of the dog. K9 Advantix II also works against mosquitoes, flies, and lice.
Permethrin and imidacloprid are two powerful ingredients in the K9 Advantix products. K9 Advantix II also contains the repellent pyriproxyfen. Upon application, dogs may have side-effects from either type of this product.
K9 Advantix allergies in dogs occur when dogs are exposed to the chemicals within K9 Advantix or K9 Advantix II. The chemicals within the products cause an adverse reaction within the dog's body, which is marked by a variety of symptoms.
Book First Walk Free!
Symptoms of K9 Advantix Allergies in Dogs
If your dog is having a reaction from K9 Advantix or K9 Advantix II, the symptoms may vary depending on your dog's coat, size, and breed. K9 Advantix should not be used on dogs that weigh less than four pounds. Symptoms of an allergic reaction to this product may include:
Sensitivity at the application site
Skin irritation
Scratching the skin
Discomfort
Redness
Gastrointestinal discomfort
Lethargy
Types
K9 Advantix and K9 Advantix II contain different types of ingredients to control fleas and ticks. The varying ingredients are:
Imidacloprid
Permethrin
Pyriproxyfen
Causes of K9 Advantix Allergies in Dogs
Causes of K9 Advantix allergic reactions begin with the application of the product onto your dog's skin. Specific causes include:
Oversensitive immune system
The increased production of antibodies to fight the allergen
Immune system identifies the solution as being harmful to the body
In this process, chemicals are released to cause the reactions
Diagnosis of K9 Advantix Allergies in Dogs
If you suspect your dog is having an allergic reaction to K9 Advantix or K9 Advantix II, it is important to make an appointment with your veterinarian. Once you take your dog to the veterinarian, the medical professional will assess your dog's symptoms. Your dog may show a variety of symptoms, and the severity may vary depending on the allergic reaction of your companion.
The veterinarian will ask you questions pertaining to everything "new" you have introduced into your dog's life. He may ask you about various foods, allergens within the home, or anything that you have recently applied to your dog. With those questions, you may come to the conclusion that you recently applied the flea and tick treatment.
Treatment of K9 Advantix Allergies in Dogs
The veterinarian will treat your dog symptomatically. Symptoms depend on your dog, as every dog may react differently. Treatment methods may include:
Fluid Support
If your dog is having a gastrointestinal reaction and has been vomiting or has had diarrhea, the veterinarian may give him fluid support. Fluid support will rehydrate him; fluids may be given intravenously or subcutaneously underneath the skin, usually at the neck area. The amount of fluids given depends on your dog's size, species, age, and the severity of dehydration.
Decontamination
Decontamination of your dog's fur and skin is another treatment method to rid your dog of the flea and tick solution. The veterinarian will cleanse the dog with the detergent of his choice and thoroughly rinse your dog.
Medication
Depending on your dog's condition, the veterinarian may give your dog medication to lessen the symptoms. Medications may also help detoxify your dog's system.
Recovery of K9 Advantix Allergies in Dogs
Once it is determined that your dog has an allergy to K9 Advantix or K9 Advantix II, the key to recovery and management is to remove the product from the dog and to stop using the product in the future. Once your dog recovers from this allergic episode, the prognosis is very good.
When you take your dog home, your veterinarian may give you directions on how to care for him in terms of rinsing and cleansing him and applying any topical solutions, if given to you by the veterinarian.
In terms of flea and tick treatment, there are alternatives if your dog is allergic to the K9 Advantix products. Many dog owners seek out natural and holistic flea and tick treatments if their dog is allergic to the commercial brands. It is very important to apply a tiny bit of the solution to only one small section of your dog's body to see if he has any reaction before you continue to use the product.
K9 Advantix Allergies Questions and Advice from Veterinary Professionals
Titan
American Bulldog
3 Years
0 found helpful
I noticed a small area of redness on my dogs side where he is scratching with his back paw. It was after applying the advantex but I'm not completely sure it was from that. It wasn't on the site where applied. So if it may have caused a small skin irritation should I use it again or discontinue using that one? (80lbs dog used 55+ k9 advantix)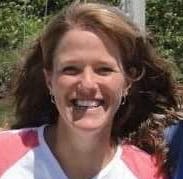 1402
Recommendations
If the area of irritation isn't where you applied the topical prevention, it probaby isn't related. if the scratching continues, or the irritation worsens, it would be a good idea to have Titan examined by a veterinarian, as common reasons for skin irritation include parasites, bacterial or fungal infections, and allergies. Since I cannot examine him, I can't say what is causing the irritation.
My dog is eaten alive! Covered I. Bites all over! He's on K9 Advantics II I have him Benedryl . What's going on?
Add a comment to Titan's experience
Was this experience helpful?
Gunner
German Shepherd
11 Years
0 found helpful
Hi, I've used advantix on my beagle for 7 years and she seems ok. But after 2 months of using it on my boyfriends 11 year old Shephard he seems to have severe dandruff. Could this be from the advantix? It is also June in New York so it could just be seasonal? Thanks!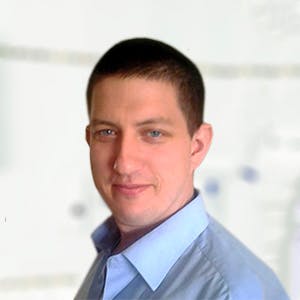 2985
Recommendations
Skin irritation especially at the site of application is the most common side effect of using any topical flea & tick spot on treatment; you should try using a different product with a different active ingredient next month to see if there are any differences. Seasonal allergies are a possibility if the skin irritation is all over the body and not localised to the application site. Regards Dr Callum Turner DVM
Add a comment to Gunner's experience
Was this experience helpful?
Tut
Chihuahua
2 Years
0 found helpful
I applied adavntix to my chihuahua last night (used proper dose for his size) almost 2 hours later started itching like crazy and trying to bite and lick the foot he was scratching with. I gave him a bath to wash it all off and some Benedryl on my vets advice. But this morning he is still biting at his foot I did notice a small blister like area on the foot which was not there before treatment. Any advice on what I can do to help ease the foot irritation now!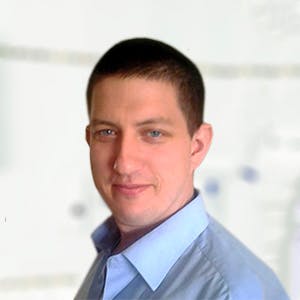 2985
Recommendations
Unfortunately you've done all the first aid advice I can give you already, it is just a case of keeping an eye on Tut and preventing him from biting at his paw. The Benadryl should help with the reaction, but if you allow him to keep biting his paw it will be irritated which will lead to more biting; keep the paw clean by bathing it regularly and stop him from going at it, it is just going to be a case of waiting it out. Regards Dr Callum Turner DVM
Add a comment to Tut's experience
Was this experience helpful?
Molly
Pomeranian
2 Years
0 found helpful
I put K9 Advantix II on my 10 lb Pomeranian and by the next day she had explosive and watery diarrhea. I took her to the vet and checked her for intestinal parasites and was clear. We are going on week 3 and the diarrhea is more solid but mushy despite her being on a bland diet this entire time. I had never used this product before and am wondering if it is possible that the Advantix is what is causing her diarrhea? Otherwise she has been fine. Same energy level, same appetite, etc. ideas???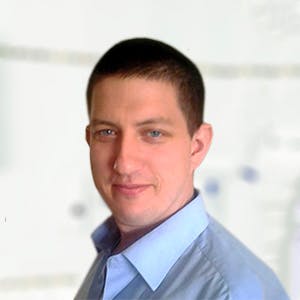 2985
Recommendations
Gastrointestinal symptoms like diarrhoea may occur after the administration of K9 Advantix II especially if Molly was able to lick an area of application and ingest the medication no matter how little. The diarrhoea should have subsided by now, but sometimes the active ingredient has to be eliminated from the system for symptoms to resolve; however, I would recommend that you contact the manufacturer as well to determine if there is any advice they may be able to offer to you. Regards Dr Callum Turner DVM www.bayerdvm.com/about-bayer/contact-us/ https://bayer.cvpservice.com/product/view/basic/1040070
Add a comment to Molly's experience
Was this experience helpful?
Trisha
Shih Tzu
9 Years
0 found helpful
What are the major neurological and general side effects of K9 Advantix II? I think my dog may be having a reaction. I gave her her first ever dose on 5/16 and about an hour later she started becoming agitated and uncomfortable. She was scratching at her back where I put the application. Maybe 5 hours later her reaction wasn't so bad but she was still trying to get at her back. Never had these kinds of symptoms in the past when I used Frontline Plus or Revolution so I'm assuming it is something in Advatix that is causing this. It is now 5/19 early in the morning and she is still scratching her back. It is not as bad as he first few hours post application but she still occasionally tries to get at her back. My dog has allergies/dry skin and sensitive skin so I'm used to her scratching but it was the reaction she had after I put the drops that worries me as well as she never really scratches her back normally. Her skin never really turned red or developed hives and she is still drinking, eating, using the bathroom and nearly acting like her normal lively self other than her being uncomfortable in her back region. Not really shaking or sleeping differently either. Sometimes though, and I started noticing this yesterday, she runs and kind of leans to one side like her back is crooked or something. It does not happen every time she runs but when it does happen she doesn't run far and then sort of stops running to scratch her back so maybe she does that because she's uncomfortable. She's not stumbling and her balance is okay, would this classify as neurological symptoms from the medicine, or should I be on the lookout for something else. Also how long would I expect this reaction to last. It has been just about 72 hours since application. When would it be necessary to take her to a vet?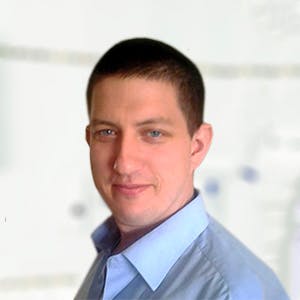 2985
Recommendations
Bayer (the manufacturer) release on the product label (also linked below) that: "Side effects may include signs of skin irritation such as redness, scratching, or other signs of discomfort. Gastrointestinal signs such as vomiting or diarrhoea have also been reported. If these or other side effects (such as lethargy or agitation) occur, consult your Veterinarian or call 1-800-433-9874" Once the product has been absorbed by the skin, it is a case in most cases to wait for the active ingredient to be eliminated from the body; however you should visit your Veterinarian for a check to be on the safe side and possibly for them to report pharmacovigilance if necessary. Regards Dr Callum Turner DVM https://bayer.cvpservice.com/product/view/basic/1040070
My shihtzu is experiencing the exact same symptoms. I googled this product and its pure poison for dogs. I am mad that vet recommended this. There are thousands of complaints online from affected pet owners.
Add a comment to Trisha's experience
Was this experience helpful?
Maddy
Lab/Weimaraner Mix
10 Years
0 found helpful
Applied Advantix II as directed (and as I have been doing for years) yesterday, late morning. This morning she threw up her breakfast and, after her walk, took a healthy drink of water which came up about 2 minutes later. Her BM has also gotten quite soft. I can think of nothing else that has changed in the past few days and I'm puzzled by the timing of this.
Right now, I've been giving her small helpings of cooked rice which she has held down so far. For this latest feeding, I added a half of a pack of FortiFlora (a probiotic) to help with the stool issue.
Any other ideas?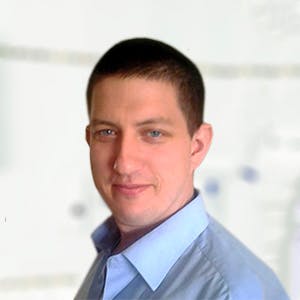 2985
Recommendations
Apart from skin irritation, other reported side effects of K9 Advantix II are vomiting and diarrhoea; if this is the case it may be needing to wait for Maddy's stomach to settle down but without examining her I cannot say whether or not it is something more serious. If you are able to get her to keep down cooked rice, you should add some chunks of chicken in there as well. If there is no improvement by Monday morning you should visit your Veterinarian. Regards Dr Callum Turner DVM
TAKE THIS BLOODY PRODUCT OFF THE MARKET IT MEARLY KILLED MY COUSINS PEKENESE WHO IS STILL AT VETS ON A DRIUP FIGHTING FOR ;LIFE
Add a comment to Maddy's experience
Was this experience helpful?
King
Shih Tzu
4 Years
1 found helpful
Can previous flea bites still itch and how long? My dog is very sensitive to flea bites. But this isn't the first time you've had a fleas. When he was a puppy he had fleas but then they were not bothering him he didn't scratch he didn't bite himself. Anyways on May 26th the vet told me my dog had fleas. Applied Frontline that day vacuumed that day and have been vacuuming ever since every other day. Had my carpet steam cleaned and been fighting this very aggressively. Prior to May 26th he was scratching a lot for a month couldn't find any fleas so thought this was allergies from the environment. I have switched over to Advantix because they say it repels fleas seems like it's working so far in the last 3 days my dog has scratched maybe once or twice. I use a flea comb on him everyday last two weeks and I might have found two or three fleas although that may mean nothing. So I'm wondering if old flea bites can still cause my dog to scratch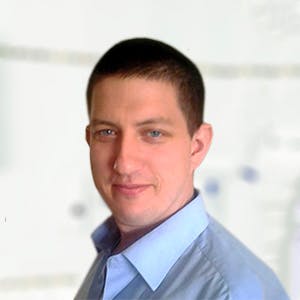 2985
Recommendations
Flea bites usually last less than 48 hours (most cases around 24 hours); dogs may itch for a variety of reasons including itching a small scratch from a previous itch. I generally find if you stop a dog from itching themselves, they will reduce the amount of times they itch; obviously dogs also itch just like we do, sometimes we'll itch our arm for no apparent reason apart from it is itchy so I wouldn't be too concerned. Keep an eye on King and try to keep on top of the flea situation. One time when I was in Veterinary School, one client kept coming in because her Westie kept getting flea bites and she had cleaned and cleaned the house; it turned out that there was a large (about four foot) plush alligator which was totally infested with fleas (she had bought it just before the flea problem started) so just consider if you bought new furniture, carpets etc… before May 26th pay special attention to it. Regards Dr Callum Turner DVM
Add a comment to King's experience
Was this experience helpful?
Sandi
Labrador Retriever
6 Months
3 found helpful
I applied K9dvantixIi to to my lab on Thursday. On Saturday she became very lethargic and would not eat.. On Saturday I also went to my daughter's house. She has two dogs. They played. Today one of her dogs is acting the same way
Is it possible her dog is having problems because of their contact even if he did not lick the application site?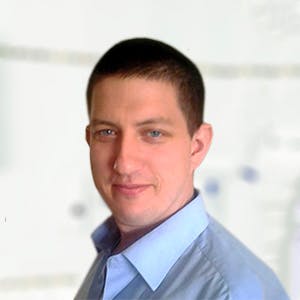 2985
Recommendations
The most common side effects of using Advantix are vomiting, drooling, irritation around the application site and lethargy. Most probably the lethargy is not connected since there wouldn't have been enough Advantix on or in Sandi's body to cause clinical symptoms in your daughter's dog. I would keep an eye on Sandi and try to encourage her to eat (try with a different type of food as well), if she is still refusing to eat visit your Veterinarian for a consultation. Regards Dr Callum Turner DVM
This product is terrible! My dog has been so sick after using this. I spent nearly $600 in three days trying to get my dog treated but to no result. Not sure why this is on market!
This product is HORRIBLE, gave it to my dog she has almost chewed her skin raw, talked to four other people yesterday, their dogs have experienced the same reaction. I will never give Advantix II to her again and will advise against it to my friends. PS had to spend another $200.00 of products from the vets to rid her of this horrible product.
Add a comment to Sandi's experience
Was this experience helpful?
Diablo
Pit bull
7 Months
0 found helpful
How long will allergic reaction to advantix last? I gave my 7 month old pit bull advantix between the shoulder blades as instructured and two days after Hess not eating and has vomited once he's not playful or acting normal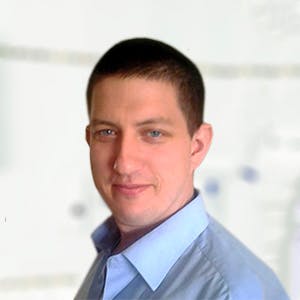 2985
Recommendations
Advantix allergies usually last for as long as the active ingredient is in the body which is over a month but the severity will decrease over time. Most dogs will bounce back pretty quickly but some need Veterinary care if there are more severe symptoms or they don't eat for two days or more; make sure Diablo stays hydrated. Other causes may be due to foreign objects, gastrointestinal infection, internal parasites among other causes. If he isn't eating by Monday morning visit your Veterinarian. Regards Dr Callum Turner DVM
Add a comment to Diablo's experience
Was this experience helpful?
Bear
Black lab, german shepherd mix
4 Years
0 found helpful
I applied the k9 advantix 5 days ago and noticed that bear is lossing fur and has redness and puss coming out of a the area he also has been itching the area could it be because of the treatment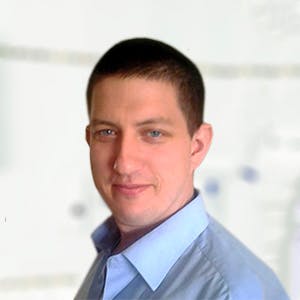 2985
Recommendations
Local skin irritation may occur after the administration of Advantix which may lead to some redness or loss of hair; the pus may be due to a secondary infection due to excessive scratching. Clean the area with dilute chlorhexidine or povidone iodine and try to stop Bear from scratching at it; visit your Veterinarian Monday morning as he may require antibiotics. Regards Dr Callum Turner DVM
WHY SHOULD ALL US DOG OWNERS HAVE HUGE BILLS FROM A VET TO HELP CURE OUR DOGS FROM THIS SHIT PRODUCT THE MANUFACTURERS SHOULD BE SUED
Add a comment to Bear's experience
Was this experience helpful?
Jr
Poodle / lab x hound
2 Years
0 found helpful
Has Symptoms
Skin flaking off at treatment site
My 2 1/2 year old SD (Jr) gets flaking off of his skin where K9 Asvantix has been applied. He is not sick. Nor is he irritated. He eats very well. He is on a LID diet (Allergic to chicken). I wonder if it is caused by the flea meds. And if there are anything else I could give him?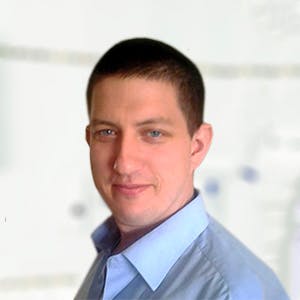 2985
Recommendations
Skin irritation is a typical and the most common side effect of using K9 Advantix II in dogs; there are other products available on the market which you may try to see if they are less irritating to be skin but there is nothing I can recommend to use to prevent the problem with this product. Regards Dr Callum Turner DVM https://bayer.cvpservice.com/product/view/basic/1040070
Add a comment to Jr's experience
Was this experience helpful?
Denny
Finnish Lapphund
11 Months
-1 found helpful
How can I determine my dog is having a toxic reaction to Advantix when the Vets and Bayer are saying its unlikely? My dog was given the appropriate dosage of K9 Advantix II within 2 hours he had liquid diarrhea and vomiting, we were up all night with him. The next day he continued to have loose poop, lethargic, and vomited a couple of times in the morning then was holding down water in the afternoon into the evening. This morning he woke up with bloody diarrhea pouring out of him, lethargic and now is at an ER vet for a plasma transfusion, IV fluids, antibiotics and much more. It is uncertain he will make it through the night. I KNOW what the cause is, but why won't Vets or the company stand up and take responsibility?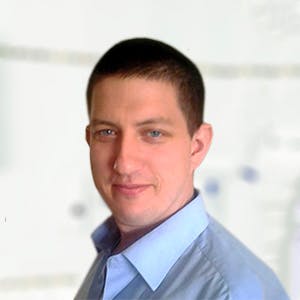 2985
Recommendations
K9 Advantix may have the following side effects after administration: vomiting, diarrhoea, lethargy, restlessness, skin sensitivity and twitching or tremors. This is a severe reaction that Denny has had, other possible causes need to be ruled out before placing blame on the flea treatment product (it is good scientific practice). The blood diarrhoea seem to extreme to be caused by the K9 Advantix, which is why other causes need to be rule out first; the diagnosis is by exclusion. Your Veterinarian cannot just say it is the fault of the product without ruling out other possible causes first, then there are the legal implications; if there was an adverse reaction it should be established and pharmacovigilance should be carried out. Regards Dr Callum Turner DVM
I have used this product on my German shepherd 16 month old, been using it for about 5 months. was using frontline but he still had fleas. Every month when I apply K9 Advantix II my dog will go through about 2 weeks of increased itching around the neck area there have been no noticeable redness or blisters no patches of fur missing I will say his appetite is a little on the small side for a few days but I haven't noticed any of the horror stories I have read here today going to ask my vet if there is ANYTHING that's actually safe.
How is your dog??? I would sue the SHIT OUTTA THOSE MUTHR F******!!!!THEY ARENT GONNA ADMIT IT BECAUSE IT 'WOULDNT BE PRUDENT'!!
How is your dog??? I'd sue the SHIT outta those sideshow Bob muther f******!!! They know whats up dude..that's just how they roll!
I have 6 year old cane corso and pit bull mix I applied advantix 11 because frontline isnt killing the fleas anylonger. By Monday he was limping on his front right paw n right rear hes not eating not moving much at all this dog usually is extremely healthy acts like a two-year-old and something has taken him down
Add a comment to Denny's experience
Was this experience helpful?
Sasha
Mutt
3 Years
0 found helpful
My dog is 23lbs and is on the large dog formula (21-55lbs) of K9 Advantix II. For the 24 hours after giving her the topical, she becomes lethargic. She still eats, but "mopes" all day and part of the next day. She will play if engaged but would rather lay and sleep for those 24 hours. It resolves after that 24 hour period. I have thought of giving her a dose one lower than her recommended weight but I'm worried about it becoming ineffective. Is this a normal reaction?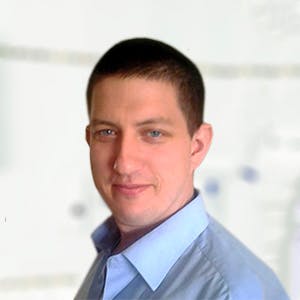 2985
Recommendations
Some dogs do feel a little lethargic after the administration of K9 Advantix and is one of the most notable side effects; if it clears up after 24 hours I wouldn't be too concerned, but remember that Sasha is at the lower end of the weight range. I generally don't recommend dosing outside of the therapeutic range but you could try Sasha on the 11-20lb pack since she is only 23lb, however she should be fine with the 21-55lb one. Regards Dr Callum Turner DVM
Add a comment to Sasha's experience
Was this experience helpful?
Sophie
Yorkie
5 Months
0 found helpful
I just applied K-9 Advantix II to my tiny 5month old Schnorkie about 5lbs and she is usually a very exuberant pup but since I gave her the meds on her back she has been very lethargic the complete opposite of her normal self. Please advise. Concerned for my fur baby.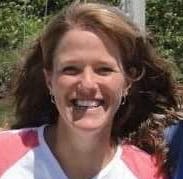 1402
Recommendations
Thank you for your email. Some dogs do react to topical products. if Sophie continues to be lethargic, starts to vomit or goes off of her food, she should be seen by her veterinarian, just to make sure that she is okay.
BLOODY SHIT PRODUCT TAKE IT OFF THE MARKET KILLS ANIMALS
Add a comment to Sophie's experience
Was this experience helpful?
Ziggy
Spaniel mix
7 years
3 found helpful
I correctly applied K9 advantix to my healthy 7 year old 70 lb dog. I had used it before with no reaction but this was a newly purchased 4 pack. 45 hours after application he starting breathing heavily, drooling excessively, was very agitated and nervous. I tried to walk him thinking it may help but his hind legs were weak- he had trouble lifting leg to urinate and could not stay in squat position to deficate. Then he threw up clear foam with a few pieces of undigested that must have been from from the night before.I washed his back 3 times thinking he had absorbed the advantix and it was making him sick. he was extremely sick for 12 hours, went to vet who checked for stomach blockage but his did not have a blockage.

I feel this was a reaction to advantix. Any similar stories??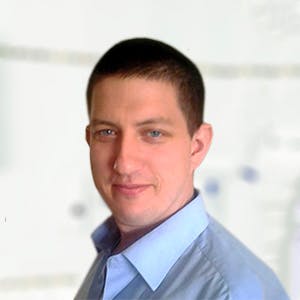 2985
Recommendations
Whilst it is possible that Ziggy had a reaction to Advantix, we would normally see symptoms before the 45 hour mark. I cannot say for certain that the Advantix is the cause, but it is highly suggestive given the application before the presentation of symptoms. As for treatment, there is little to do apart from keeping Ziggy hydrated and try to get him to keep food down whilst waiting for it to pass through his system. Regards Dr Callum Turner DVM
Hi, I just gave this to both my dogs. One of dogs seems very uncomfortable and agitated and itchy at the spot. He is usually very lively but I suspect it must be this topical item. He is eaten his food and no signs of other issues. Any recommendations of how to soothe his discomfort?
I just used this product yesterday on my 9year old chihuahua. My dog has had no previous issues with spasms in her legs nor any problems with her mobility. She is of an advanced age, but this has suddenly become a huge issue in just the 48hrs I've used it. Her back legs also seem weak. Your dogs story is the closest I've come to finding a similar case. Wondering how it turned out for you? Hope your dog is ok now!
thank you. I just want to warn others- if you dog is having a toxic reaction, even 48 hours later, as the Advantix becomes absorbed- shampoo with Dawn ASAP. We will not be using that product again.
Add a comment to Ziggy's experience
Was this experience helpful?