What is Salmonella Infection?
A salmonella infection is caused by the salmonella bacteria, which is typically found in raw meat or eggs but can be transferred from an infected animal's stool or saliva. If your dog is vomiting or has bloody diarrhea, schedule a visit as soon as possible and let a veterinarian know. Be sure to wash your hands thoroughly with soap and warm water after handling your dog. A contaminated animal can continue to shed the bacteria for weeks following infection.
Salmonellosis is a zoonotic infection, which means that it can spread between animals and humans. The prognosis for mild cases of salmonella infection is good, though complications may arise due to severe dehydration or sepsis. If your dog has salmonellosis, it is important to ensure that he or she stays hydrated and that you maintain good hygiene to prevent cross contamination.
Book First Walk Free!
Symptoms of Salmonella Infection in Dogs
Dogs who have contracted salmonellosis may be an asymptomatic carrier or may exhibit a range of symptoms, depending on the severity of the infection. A dog that has salmonellosis will most likely begin showing symptoms within the first 72 hours of being infected. These signs include:
Fever
Diarrhea
Vomiting
Lethargy
Dehydration
Loss of appetite
Depression
Decreased activity
Causes of Salmonella Infection in Dogs
Salmonellosis is caused by the salmonella bacteria, which is found in raw or undercooked meat. The organism can be transmitted through contaminated food or through the feces or saliva of an infected animal. Most dogs contract the disease when they consume contaminated food, such as raw eggs, recalled pet food, and unrefrigerated wet food. Infected dogs can shed the bacteria in their feces and saliva for prolonged periods of time after infection.
Dogs with weaker immune systems are more prone to contracting salmonellosis. This includes younger and older animals, as well as those who are taking antibiotics that may imbalance the level of healthy bacteria in their intestinal tracts.
Diagnosis of Salmonella Infection in Dogs
If your dog is behaving strangely, has a fever, or is vomiting and having consistent diarrhea, visit the veterinarian immediately. Bring a fresh stool sample. Salmonellosis shares symptoms with other conditions, such as gastroenteritis, parasites, or food allergies, and the veterinarian will need to run a series of tests to identify salmonellosis as the cause.
The veterinarian will take a history of your dog and will ask for a list of exhibited symptoms. If your dog has consumed raw meat or eggs or recalled pet food, or if he or she has been in contact with potentially infected birds, let the veterinarian know. The veterinarian will take urine and fecal samples for laboratory testing, which will help rule out other conditions and identify the salmonella bacteria specifically. In severe cases, or in the event of sepsis, blood cultures may be required.
Treatment of Salmonella Infection in Dogs
Most mild cases of salmonellosis can be treated at home. Treatment for a salmonella infection is primarily supportive, with a focus on ensuring that your dog receives enough fluids during the recovery process. Provide a steady supply of clean, fresh water, and make sure that your dog is staying hydrated to compensate for the fluid lost through vomiting and diarrhea. Depending on the extent of the infection, the veterinarian may prescribe antibiotics to help fight the salmonella bacteria or prevent shock.
In more severe cases of salmonellosis, your dog may need to be hospitalized. Dogs that are severely dehydrated may require IV fluid therapy as part of treatment, and those that have developed a blood infection or sepsis may need a plasma or blood transfusion. In the majority of cases, prognosis is good, and adult animals that are otherwise in good health typically recover fully from the infection. The results may be less favorable for dogs that have developed sepsis.
Recovery of Salmonella Infection in Dogs
Once your dog is home, make sure that he or she has access to clean water throughout the day. You may need to limit the amount that your dog eats for the first few days after diagnosis, though as your dog grows stronger, you can gradually provide more food until your dog is eating normally again.
Hygiene is a vital part of management for a salmonella infection. In order to prevent cross contamination to you or your family, always wear protective gear such as gloves when picking up your dog's feces. Wash your hands thoroughly after coming into contact with your dog or handling anything that he or she has touched, and try to avoid being licked. When you are washing your dog's food and water dishes, try to do so outside of the kitchen or bathroom sink, and use a brush that is set aside for this specific purpose. Your dog can continue to shed salmonella bacteria for weeks after infection.
You may need to bring your dog back to the veterinarian's office for a follow-up exam. Depending on your dog's progress, the veterinarian may want to take additional urine or fecal samples to ensure that the infection has been resolved.
Salmonella Infection Questions and Advice from Veterinary Professionals
Vienna
Standard Poodle
18 Months
0 found helpful
Shortly after feeding one of our dogs raw chicken, and for the last 6 months, her anal glands have been full and her breath has been horrible. None of the other dogs have been affected. No other symptoms (ex. vomiting, soft stoles, temp, etc). We have tried a limited diet but nothing seems to help.
Out puppy give our 3month old baby food poisoning through being fed raw meat ...our baby is fine now but the dog is suffering from anal gland itching do you think he could still be infected????
Add a comment to Vienna's experience
Was this experience helpful?
mocha
Pitbull mix
4 Months
0 found helpful
Hello , my 4 month old puppy ate an egg that one of my chickens laid , after that she started vomiting and started eating grass.Is it OK if I feed her cooked rice so she could feel better?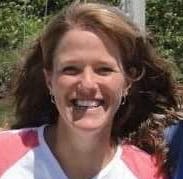 1611
Recommendations
Thank you for your email. If Mocha continues to vomit or gets diarrhea, she should probably by seen by a veterinarian to make sure that she is okay and doesn't need any treatment. Cooked chicken breast and rice is a common diet that can be given for upset stomach, but if she isn't better within 12 hours, it would be best to have her seen. I hope that she is okay.
Add a comment to mocha's experience
Was this experience helpful?
Maggie, Jacob, and Bella
Miniature Schnauzer
5 Years
0 found helpful
I have 3 dogs recently one of them got sick and had diarrhea with bloody mucous, he didnt want to eat for a day but after feeding him rice and chicken he eventually got back to normal and still has diarrhea but no blood and he is acting normal. but now my other two dogs have diarrhea with bloody mucous aswell, besides that they are acting normal and eating normal aswell but i am still giving them chicken and rice , what could this be ?? Im worried it might be salmonella because recently i have been leaving their dog food outside in the cold and maybe it went bad and got salmonella ?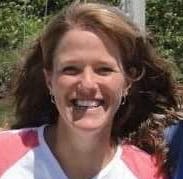 1611
Recommendations
Thank you for your email. Salmonella is one possible cause for what you are describing, as are parasites and dietary indiscretion. It would be best to have them examined by your veterinarian, as they can evaluate them, make sure they are okay, and give appropriate medications. If they are having problems with Salmonella, that can be quite a serious infection. I hope that they are okay.
My puppy ate an egg that one of my chickens laid so in the morning when I woke up she started vomiting and started eating plants.Is it OK if I feed her rice?
Add a comment to Maggie, Jacob, and Bella's experience
Was this experience helpful?
Motley
Fox terrier beagle mix
6 Weeks
1 found helpful
Has Symptoms
Vomiting, loss of appetite
My puppy got into some chicken droppings Friday Night. She has been sick since. She was playful yesterday and today she is vomiting white foam every hour. The vet is closed today due to a holiday. I bought some pedialyte. Have been using an eye dropper. She is very lethargic and skin and bones as I dewormed her last week and she has seemed to got out most of the worms. What can I do to get her through the night?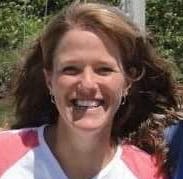 1611
Recommendations
Thank you for your question. Motley really needs to be seen at an emergency clinic tonight. If she has been vomiting for over 24 hours every hour, she is probably dehydrated. It may have been the chicken, or parasites, or parvovirus. Without examining her, I cant diagnose her, but she does need to be seen, as 6 week old puppies need to be hydrated. I hope that she is okay.
I was finally able to get them to open the animal hospital for me. She did test positive for parvo. Even though she was vaccinated for it. They took her and immediately started her on IV's and antibiotics.
Add a comment to Motley's experience
Was this experience helpful?
Ghost
German Shepherd Dog
17 Weeks
0 found helpful
Hello, my pup started with diarrhea and vomiting for 2 days so I took my dog to vet on 3rd day. They took stool sample and said no parasite and gave me endosorb tablets to give for 5 days but its day 4 and the diarrhea hasnt slowed at all. During the night he is going every 1 to 2 hours on cue. As far as i can see, i havent noticed any blood in it but it is very runny, explosive and lighter brown than normal, almost a yellow brown. He has still been eating, drinking and playing fine I just dont want his brother to catch whatever it is.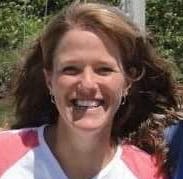 1611
Recommendations
Thank you for your question. If the diarrhea hasn't resolved, he needs to be seen for a recheck with your veterinarian. One thing that you can ask is if they checked for Giardia using an Elisa test - it is a more sensitive test than the standard fecal test, and not very expensive. Giardia can be difficult to see on a fecal float, and they are sometimes missed. That parasite is contagious to animals and people. He may also have a food intolerance - your veterinarian will be able to reassess his situation and help you resolve his diarrhea, he must be very uncomfortable.
Add a comment to Ghost's experience
Was this experience helpful?
Liza
Mutt
3 Months
1 found helpful
I don't know what is happening to my dog. We think it may be salmonella but are not sure. About three days ago she would not eat even if we fed her from the palm of our hands. She stays hidden behind our couch unless she needs to vomit or drink water. She will let us touch her but hides afterwards. After she drinks the water she vomits white foam like stuff. A lot. She has diarrhea. We think she may have caught a bird. Could this be salmonella? Please help.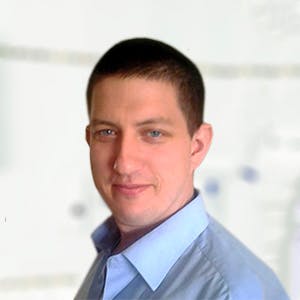 3320
Recommendations
This may be caused by a variety of different infections and the white foam vomit is normal in a dog which hasn't eaten for a day or two; many different infections may cause the symptoms you are describing which may include bacteria, virus, parasites (both protozoa and worms) or fungal infections. You should visit your Veterinarian for an examination, especially if you haven't vaccinated Liza as there are serious infections like Parvo which can be life threatening (90% mortality without treatment). In the meantime, keep Liza hydrated but visit your Veterinarian. Regards Dr Callum Turner DVM
Add a comment to Liza's experience
Was this experience helpful?
Kody
Alaskan Malamute
20 Months
0 found helpful
We have a 20month old male Alaskan Malamute. About two months ago he got quite sick with diarrhea and a bit of vomiting. He was treated by the vet for an intestinal infection. However, after two month his stools are not solid (not water but like pudding). He also had a Giardia infection which was treated with Flagyl but he did not tolerate the flaglyl well so it was suspended after 4 days. He's a bit lethargic, eats once a day and doesn't really act sick so to speak. What can we do to help him have solid stools again and to get his energy back?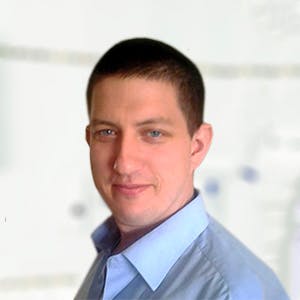 3320
Recommendations
If Kody had issues with the Flagyl (metronidazole), you should try treating with fenbendazole (like Panacur) at a dose of 50mg/kg per day (25mg/lb per day) for ten days and is generally considered the treatment of choice over Flagyl; also it is important to keep Kody hydrated and you can try to add some unflavoured Pedialyte to his water. Regards Dr Callum Turner DVM
Thank You for your response Dr. Turner . Our dog weighs about 100 lbs. How often the panacur per day and will this cut his appetite or make him a bit sick? thanks again David I.
Add a comment to Kody's experience
Was this experience helpful?
Bryer
Great Dane
6 years
0 found helpful
My Great Dane, Bryer is 6 years old and in very good health. Well until 2 days ago. She brought to me the head of a salmon I had caught last fall. I dried the head over the summer but made sure I disposed of the carcass. She had found the head and brought it to me. I immediately took it and ND threw it away. It didn't look to be chewed up andndny but yesterday I noticed when I let her out of her pen she stayed very close to me (uncharacteristc) and i noticed her stomach was swollen and hard. By this morning the swelling seemed to have gone down but I can tell she is still in pain. There has been no vommiting or diarrhea. No real appetite either. More than likely I'll take her to the vet tomorrow but would like your opinion as well. Thank you so much for your time!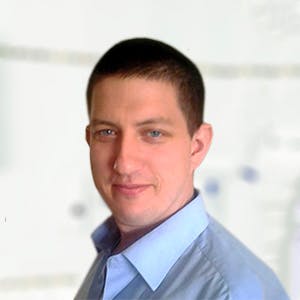 3320
Recommendations
There is a disease call salmon poisoning which isn't really poisoning but an infection to which dogs are the only affected species; symptoms usually appear within a week of consumption and can include lethargy, loss of appetite, diarrhoea, vomiting, swollen lymph nodes among others. I would get Bryer to your Veterinarian for a check and some antibiotics and an anthelmintic. Regards Dr Callum Turner DVM www.vetmed.wsu.edu/outreach/Pet-Health-Topics/categories/diseases/salmon-poisoning
Add a comment to Bryer's experience
Was this experience helpful?
Lola and Gus
Chihuahua
7 Years
0 found helpful
Our 7 year old Chihuahua two days ago threw up once and started having episodes of foul smelling, yellowish-brown diarrhea, no blood present that I can tell. She was somewhat lethargic but would still eat and drink small amounts. The diarrhea has slowed down. A day later our other dog started the same thing. They are inside dogs only. No dietary changes. They shared a chew bone purchased at grocery store which they have occasionally and regularly eat Pedigree dog food. However....we have a few chickens and the dogs love their poop. We discourage this "snacking" but they do ingest some. Could this be the cause? This is not a new behavior and we try to watch and prevent this. Thank you for any suggestions!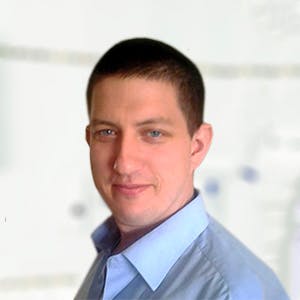 3320
Recommendations
It is very possible that the dogs are being affected by something in the chicken droppings; bacteria and parasites are commonly found in chickens droppings especially in a backyard situation; in fact my poultry professor said "if you find nothing in the droppings of birds then there is something more seriously wrong". I would recommend speaking with your Veterinarian about this, they may prescribe some antibiotics as Salmonella and Campylobacter are commonly found in these situations. Regards Dr Callum Turner DVM
Add a comment to Lola and Gus's experience
Was this experience helpful?
Dory
Yorkie
2 Years
0 found helpful
My 2yr old yorkshire terrier recently started having foul diarrhea last night. I have been away from home due to illness in the family,and she unfortunately ran out of her science diet hard food. My husband fed her doggie treats one day, then boiled chicken the next 2 days. Yesterday she had Iams small breed hard food. Now the diarrhea. No fever, vomiting, fatigue, nor depression. What to do?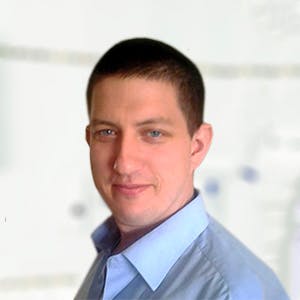 3320
Recommendations
The diarrhoea may be just due to sudden changes in diet, if Dory is otherwise fine I would keep an eye on her and ensure that she keeps hydrated. Feeding a diet of boiled chicken and rice again may help calm the gastrointestinal tract and then after a few days if the stool is good, start to transition across back to her regular dog food gradually. If the diarrhoea doesn't improve, visit your Veterinarian. Regards Dr Callum Turner DVM
Add a comment to Dory's experience
Was this experience helpful?
kennedy
Boxer Mix
about 8 weeks
0 found helpful
hello i bought two boxers about 2 or 3 weeks ago i have not vaccened them for the parasite vaccine and they recently spend a whole day in a cage where some chicks use to be i have also recently changed their food to grain-free food and they have some werid type of diarrhea, they make a farting noise and then a water like poo comes out it does smell stronger but it is a light creamy ccolored brown and i would like to know what are some of the things it could be. please and thank you.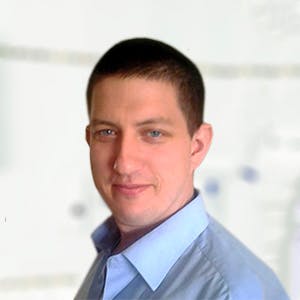 3320
Recommendations
Creamy brown stool is usually associated with bile disorders, but if there is a severe infection present the faeces may be passing through their gastrointestinal tract too quickly to be affected by the bile. Given that they are spending their days in a cage which was previously occupied by chickens along with young pups weak immune system it isn't a surprise; I would strongly advise you visit your Veterinarian immediately as these infections can lead to dehydration and other complications. Regards Dr Callum Turner DVM
they are not spending there dayS there, it was just one day, and they are starting to poop regulary i would like to thank you for responding anyways and if i have any other questions i will ask😊
Add a comment to kennedy's experience
Was this experience helpful?
Gracie
French Bulldog
10 Months
0 found helpful
Our dog is currently 10 months old. When she was brought home with us at 8 weeks old she had bloody stool that the breeder told us was from giardia. We gave her the antibitoic they were prescribed by their vet and took extra care to clean up very well. Two weeks later our 6 month old became very ill. He was hospitalized and tested positive for Salmonella Meunchen. They did not prescribe antibiotics, stating that often won't help and the body tyically clears the infection on it's own. 8 months later, my husband contracted the same strand of Salmonella. In order to determine if he potentially got it from my son, we had him tested again as well as the dog just to rule out the possibility that the dog could be the carrier. Both my son and the dog tested positive for the Salmonella Meunchen strand, 8 months after contracting the illness. Where do we go from here? Our family has been plagued by this disease and we don't know how to stop it. We practice as good of hygene as is possible but we have three kids under 5 and preventing them from touching the dog or washing their hands after every time they do is nearly impossible. Advice?!? Can this strand be treated or is the only option to let it run it's course?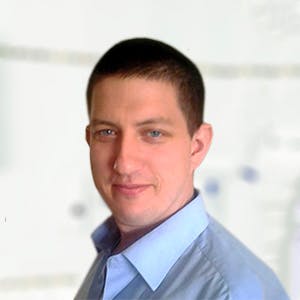 3320
Recommendations
Salmonella muenchen infections are normally associated with geckos with small children under five and old age pensioners being affected after touching infected geckos or from cross contamination. There are over two thousand serovars of Salmonella, most of which are transient infections and wouldn't require treatment; very few are serious. If Gracie is persistently infected it may be now a time to look into treatment; I never saw a case of Salmonella muenchen infection in a dog, it may be worth speaking with your Veterinarian again and with your Family Physician about this. Regards Dr Callum Turner DVM
Add a comment to Gracie's experience
Was this experience helpful?
Jack
Lasa aphso
9 Years
0 found helpful
My dog jack has been sick the last week and we are pretty sure that he got salmonella from eating a bird. Should we be concerned that he is not feeling better after a week? Should we take him to the vet and see if there is something else more serious?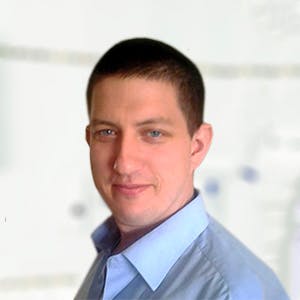 3320
Recommendations
Dead birds carry more than just Salmonella and the ingestion of the bird may cause bacterial infection, parasitic infections, intestinal obstructions among other causes; it would be best to have Jack checked over by a Veterinarian and to get some antibiotics and antiprotozoal medication as well as some supportive care if he is dehydrated etc… Regards Dr Callum Turner DVM
Add a comment to Jack's experience
Was this experience helpful?
Dixie
German Shepherd
18 Weeks
0 found helpful
My daughter's german shepherd started throwing up the other night. Dixie is 18 weeks old. The next day she threw up again and just wasn't acting right. She won't eat or drink. I told my daughter to take her to the vet. After taking her to the vet they said Dixie texted positive for parvo. I don't think that's what it is. Yes she has some symptoms. I also read that many parvo like disease will test positive for parvo if they have salmonella or campylobacter. We have spent $1250 and she still isn't feeling better. What can we do to help our dog.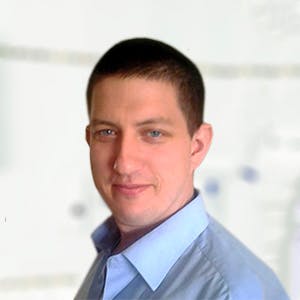 3320
Recommendations
I understand your concern, however false negatives are more likely that false positives; if you are having doubts, cases of parvo do not have an elevated white blood cell count so a simple blood count test can make a confirmation of parvo and can be completed whilst you wait. Before taking any other decision or reading any information from forum posts, have a blood count taken to determine the white blood cell count, if it is elevated it may not be parvo. Regards Dr Callum Turner DVM
www.idexx.com/files/small-animal-health/products-and-services/snap-products/snap-parvo/snap-parvo-test-faqs.pdf
www.vet.cornell.edu/baker/about/articles/CanineParvovirus.cfm
Add a comment to Dixie's experience
Was this experience helpful?
Duke
Bichon Frise
2 Years
0 found helpful
Our dog had salmonella 3 weeks ago after eating a pig ear. He has not shown signs of being sick for the last week and half. When will it be ok for the kids to play with the dogs again and not be at risk at getting salmonella?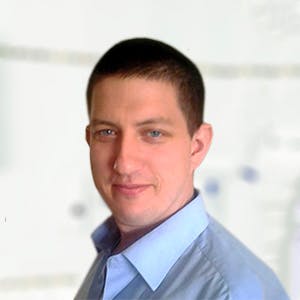 3320
Recommendations
Salmonella usually doesn't present symptoms in dogs as they are asymptomatic carriers of the bacteria and when symptoms do present, they are usually severe and require inpatient Veterinary care. Duke probably had some type of gastroenteritis which is normal to have a bad case around two months of age that would resolve without treatment. If Duke is no longer showing symptoms and is back to his usual self, it is probably safe for the kids to play with him again; just remember to not let them put their hands in their mouth after touching Duke and to wash their hands before eating as normal. Regards Dr Callum Turner DVM
Add a comment to Duke's experience
Was this experience helpful?
Furbie
Yorkshire Terrier
1 Year
0 found helpful
My dog was playing with my turtle and now is throwing up and diarrhea and lethargic. Do you think she could have salmonella poisoning?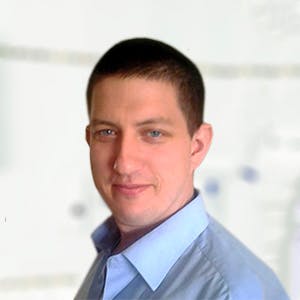 3320
Recommendations
It is widely known that turtles (like many reptiles as well as birds and mammals) carry Salmonella (there are over two thousand types of Salmonella). Normally dogs are symptomatic (no symptoms) when infected with Salmonella but when symptoms do occur, the usual signs are vomiting, diarrhoea, loss of appetite, lethargy and fever. Treatment is usually symptomatic ensuring that Furbie receives enough water to stay hydrated, but may require antibiotics (and possibly intravenous fluids) from her Veterinarian if the infection is severe. Regards Dr Callum Turner DVM
Hello, my dog just had surgery for an intussusception as a complication of an enteritis probably caused by salmonella (I said probably because the results are not reported yet). She had severe leukopenia before surgery but the levels of wbc recovered after surgery. What is the prognosis in this case?
Add a comment to Furbie's experience
Was this experience helpful?