What is Illicit Drug Exposure?
Accidental ingestion often occurs in the home, when recreational or prescription drugs are left unattended. Sometimes, all it takes is a sniff for a dog to become intoxicated. In addition, many illicit drugs are often mixed with other substances, making diagnosis and treatment even more difficult. While any ingested drug should be an emergency, this guide will focus on the main illicit drugs, including cocaine, amphetamines, opiates, hallucinogenic drugs and marijuana.
Illicit drug exposure in dogs refers to the accidental, or sometimes intentional, ingestion or inhalation of illicit drugs. These drugs are toxic, causing a range of symptoms from confusion to cardiac arrest, and all exposures are treated as an emergency. Call the pet poison hotline and seek veterinary care immediately if your dog has ingested any drugs.
Symptoms of Illicit Drug Exposure in Dogs
There are many symptoms associated with illicit drug toxicity, some specific to the drug involved. These can include:
Cocaine
Hyperactivity
Lack of coordination
Shaking
Panting
Nervousness
Agitated state
Rapid heartbeat
Elevated blood pressure
Fever
Seizures
Twitches and tremors
Hyperthermia
Metabolic abnormalities
Cardiac arrest
Elevated body temperature
Amphetamines
Hyperactivity
Aggression
Agitation
Salivation
Lack of coordination
Vocalization
Depression
Fever
High blood pressure
Increased heartbeat
Dilated pupils
Weakness
Head bobbing
Circling
Change in heartrate
Bloody diarrhea
Tremors
Seizures
Respiratory failure
Hyperthermia, increased body temperature
Death
Marijuana
Vomiting
Salivation
Diarrhea
Depression
Disorientation
Vocalization
Glassy-eyed appearance
Dilated pupils
Agitation
Excitement
Lack of coordination
Low body temperature
Drooling excessively
Slowed heart rate
Weakness
Hypothermia
Loss of urination control
Seizures
Tremors
Coma
Opiates
Vomiting
Diarrhea
Constipation
Salivation
Drowsiness
Lack of coordination
Neurologic depression
Aggressive behavior
Nervous system depression
Constricted pupils
Depressed breathing
Low blood pressure
Unconsciousnes
Seizures
Respiratory depression
Cardiac depression
Death
Hallucinogens
Disorientation
Stumbling
Loss of coordination
Excitation
Bizarre activity or movements
Altered mental state
Dilated pupils
Vocalization
Depression
Types
Some of the most common types of illicit drugs that dogs are commonly exposed to are:
Cocaine and Crack - From leaves of the coca plant, these drugs are neurological stimulators, affecting a dog's heart, brain, and nervous system. Only a small dose is needed to poison a dog, sometimes just a sniff. All exposure is considered an emergency. Prolonged symptoms may point to organ damage.
Amphetamines and similar drugs - This group, including crystal meth, speed, uppers, and MDMA, stimulates the central nervous and cardiovascular systems. Most commonly ingested as prescription medications, these stimulants can vary in the range of toxicity. MDMA, or "Ecstasy", can cause symptoms within 45 minutes.
Marijuana - Culled from the hemp plant, marijuana is often ingested inside baked goods. Symptoms can appear within 5 to 60 minutes, and can last up to 3 days, depending on the amount and whether it was inhaled as smoke or eaten.
Opiates – These are drugs, such as morphine or those that have morphine like actions, and can be natural or synthetic. Only a small amount is needed for toxicity to occur.
Hallucinogens – These include LSD, psilocybin mushrooms, and mescaline. Signs can last for 8 hours or longer.
Causes of Illicit Drug Exposure in Dogs
The main cause of illicit drug exposure in dogs is the ingestion or inhalation of illicit drugs which will cause a myriad of dangerous effects. Illicit drugs can cause your pet to suffer experiences such as harmful changes in the central nervous system, organ damage, behavioral alterations, and even death.
Diagnosis of Illicit Drug Exposure in Dogs
Diagnosis can be difficult if the owner is unwilling to provide an accurate history of drug exposure, and the signs can be varied and confusing. Give your veterinarian any and all information about what drug your dog was exposed to, how much was ingested, and the time between ingestion and symptom appearance so that the appropriate treatment can be given.
If it is unknown, over the counter human urine tests can be used to check for levels of many illicit drugs. Other tests can include a hospital urine test, bloodwork, analysis of the stomach contents, X-rays, immunochromatographic screening tests, and gas chromatography/mass spectrometry analysis.
Treatment of Illicit Drug Exposure in Dogs
Treatment will be specific to the type of drug toxicity your dog has incurred, and will usually include elimination of the drug from your dog's system, treating the symptoms themselves, and supportive care.
Cocaine
Your dog will be stabilized before any treatment begins. Vomiting is only induced if symptoms are absent and intoxication was recent. Activated charcoal may be used, sometimes with another medication, to eliminate excess amounts of the drug from the bowels. Stomach flushing may also be performed. Heart rate and rhythm, body temperature and blood pressure are carefully monitored. Treatment then focuses on the cardiac and neurological systems, using drugs such as anticonvulsants, tranquilizers, barbiturates, sodium bicarbonate, and beta-blockers. Fluids and electrolytes are administered as needed, and your dog is treated and monitored until all symptoms are gone.
Amphetamines
Inducing vomiting is not recommended due to risk of neurological stimulation and seizures. Gastric lavage and activated charcoal can be administered soon after ingestion. Treatment then focuses on symptoms and provides supportive care, using tranquilizers, anticonvulsants, fluid and electrolyte therapy, and heparin therapy for hemostatic abnormalities. Treatments and monitoring are continued till symptoms are cleared.
Marijuana
Vomiting is induced in recent exposure cases presenting no signs, or multiple activated charcoal administrations can be used. Diazepam may be given to control seizures, while comatose dogs are given fluids and treatment for low body temperature. Vital signs are monitored and treated as needed for up to 3 days.
Opiates
Vomiting is not induced due to central nervous system symptoms. Gastric lavage may be used. Naloxone can reverse signs, and may be re-dosed every 30 to 90 minutes as needed. Diazepam can help control seizures. A ventilator may be used for depressed breathing. Vital signs are monitored, including body temperature which can drop to dangerous levels.
Hallucinogens
Treatment is mainly symptomatic and supportive. Vomiting should not be induced due to a risk of seizure or aspiration. Sedation is generally given, and the dog is confined to a dark and quiet room, with considerably reduced stimuli. Vitals may be monitored, watching carefully for elevated body temperatures and rhabdomyolysis, a muscle condition.
Recovery of Illicit Drug Exposure in Dogs
Successful recovery from illicit drug exposure is dependent on many factors, such as the size of your dog, type of drug ingested, the amount of drug ingested, and how quickly treatment can begin. While some types of drugs are milder and death is uncommon, such as marijuana and hallucinogens, other drugs do carry more serious risks. Opiates can cause secondary organ damage that can be permanent, and they and other drugs can progress to seizures, breathing problems, coma, and death.
If your dog becomes exposed to illicit drugs, do not wait for signs to appear, but seek medical attention right away. Keep your dog safe by keeping all drugs out of reach.
Illicit Drug Exposure Questions and Advice from Veterinary Professionals
Boo
Mix
13 Years
0 found helpful
I recently brought my 13yr old pug schnauzer mix to my home after he lived with my parents for several years. I wanted him here with me because he was really sickly (assuming at the time it was due to age). Come to find out there was methamphetamines being used In the home. I took him to the vet due to his lack of eating and vomiting and it turned out he had some sort of obstruction. He has now been back in our home for a month and I'm really thinking he is going through withdrawals possibly. Is that possible for a dog to experience withdrawals like a person could? Symptoms include chewing on himself to the point he has sores, constant pacing/restlessness, whimpering, vomitting, Decreased appetite though it has gotten better the past 2 weeks. He is on Reglan for the obstruction issue And is fed digestive health food wet food.
Add a comment to Boo's experience
Was this experience helpful?
Lucky
Pit bull
1 Year
1 found helpful
My dogs eyes are huge and he won't stop looking around. He circles constantly trying to be comfortable and responds to his name but looses interest fast. What do I do?
Add a comment to Lucky's experience
Was this experience helpful?
Sadie
Pit bull
2 Years
0 found helpful
Has Symptoms
Hyperactivity, chewing and bite,
We have rescued a female pit bull after she was abandoned at a farm where there was a huge methamphetamine bust. She lived there for 11 months prior to the bust and had very little human contact. After the arrest(s) she was left there alone for like 3 months before she was rescued and brought to me. During that time she unearthed three deceased bodies and an unknown amount of methamphetamines on which she apparently ate for some time.
She has been away from there for alomst 18 months but is a little "special",for lack of a better word. Basically, she has a few ticks and severe behavioral issues that we attribute to the meth ingestion. I am clean but have a familiarity with what meth use looks like as I have been in the Program of NA for some time now.
Will her behavior improveifi we send her to a behavior modification place? Thank you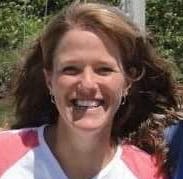 1611
Recommendations
I don't have any way to predict if her behavior will improve or if it is a long term side effect of brain damage, given her rough history. I'm not sure what type of 'behavior modification' you're referring to, and that makes me nervous, honestly. Most training is done with the owner, as you are as much a part of her behavior as she is. It may be worth a consult with a trainer that works with both of you to see if they think training will help her, or if there are brain changes that make her behavior part of her.
Thank you very much for the information and I very much agree with the role of owner(s) in training. We be at the evaluation as it is at a kennel a couple hours away. The owners are the sister and brother-in-law of a close friend of my family and comes highly recommended.
Add a comment to Sadie's experience
Was this experience helpful?
Khaos
Pit bull
4 Months
-1 found helpful
My 4 month old pit ingested what I beleive is meth and has been whining an circling for 3 hrs now what can I do I can't afford to get him to the vet right now please help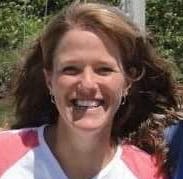 1611
Recommendations
Whether Khaos is going to be okay has a lot to do with how much methamphetamine he ate, but if he is circling, he really should be seen by a veterinarian, as he could have heart irregularities. Perhaps there is a low cost clinic near your house, or most clinics offer CareCredit for unexpected situations. Unfortunately, this can't be treated at home.
He hat to do with my dog if he ingests crystal meth
Add a comment to Khaos's experience
Was this experience helpful?
Karma
Pit bull
7 Months
0 found helpful
Has Symptoms
Hyperactive and Pupils big Panting
7 month pit bull ate meth maybe 1/2-1 gram. Not sure. Wasn't mine. Now she's just really hyper. Ate some ham lunch meat and milk and water. Can I give Ativan or will it help.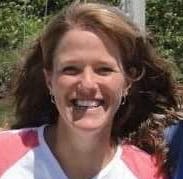 1611
Recommendations
Karma should be seen by a veterinarian right away for that intoxication. She may need medications or supportive care to help with any toxic effects. Giving more human medications may make things worse for her. I hope that she is okay.
Add a comment to Karma's experience
Was this experience helpful?