What is Loss of Teeth?
Your dog may be missing one or more teeth for multiple reasons. The tooth may never have formed, or while it is present below the gum line, it never came in. A tooth could also have been malformed. Should your dog experience periodontal disease, it can result in a tooth or teeth being extracted; he can also lose a tooth or teeth due to trauma.
Dental care is necessary for your dog; in the case of periodontal disease for example, not only can it impact your dog's teeth, but bacteria from the condition can work its way to other parts of his body, causing problems elsewhere.
Your dog may be missing one or more teeth as a result of the tooth or teeth not being formed, having formed improperly or having never come in; a tooth or teeth may also be missing due to periodontal disease or as a result of trauma.
Book First Walk Free!
Symptoms of Loss of Teeth in Dogs
Your dog will show signs of possible periodontal disease. These include:
Bad breath
Redness or bleeding at the gum line
Drooling (sometimes with blood)
Trouble chewing, which can look like messy eating
Pawing at his mouth
Less or no appetite
Missing teeth (or teeth are loose)
Swelling in his face
Receding gums
Discharge from his nose
Should a tooth have not formed or grown in completely in your dog's mouth, you may observe a space where the tooth would usually be. Should a tooth become loose or fall out as a result of trauma, you may notice bleeding at its location.
Types
A tooth may not have formed, or may have formed abnormally. In other cases, a tooth may be formed but not emerge past the gum line. Teeth may fall out or need to be removed as the result of periodontal disease or physical trauma.
Causes of Loss of Teeth in Dogs
Missing teeth can be caused by periodontal disease, which is inflammation of the structures that support that surround your dog's teeth. It will occur when the gums become inflamed (also known as gingivitis) in conjunction with bone and tooth support structure inflammation (known as periodontitis). These two things will hinder the support system of your dog's tooth and are the most likely cause of tooth loss in dogs, occurring in some fashion in over 85% of dogs that are more than four years old.
Bacteria will first form a plaque on your dog's teeth. Over the course of days, the minerals that are in your dog's saliva will connect with the plaque and tartar will develop. Tartar is a hard substance that will stick to your dog's teeth. The bacteria will make their way under your dog's gums, leading to the gums becoming inflamed. As the bacteria are under the gums they can start to destroy the tissue that surrounds and support your dog's tooth. Since the bacteria can travel in your dog's bloodstream to his heart, kidneys, and liver, periodontal disease can cause more than lost teeth.
A tooth may be missing due to it never forming, being malformed or having not grown in from the gum line. A tooth can also fall out as the result of trauma.
Diagnosis of Loss of Teeth in Dogs
In the case of trauma, the reason for the missing tooth or teeth will be easy to diagnose. Should you notice a missing tooth in your dog, or observe the symptoms of dental disease, you will want to schedule an appointment with your veterinarian.
Your veterinarian will conduct an examination of your dog's mouth, looking for signs of gingivitis and the formation of tartar. As the majority of periodontal disease is present under his gums, the best way to determine the severity of your dog's condition is for your veterinarian to conduct an examination while your dog is anesthetized. He can then use a dental probe to see the degree of loss of attachment around each tooth, as well as take x-rays to get an understanding of the bone loss that has occurred and whether there are abscesses or other issues.
Treatment of Loss of Teeth in Dogs
The treatment that your doctor recommends will depend on the cause of the missing tooth or teeth, or in the case of periodontal disease, will be to minimize the likelihood of teeth falling out or having to be removed.
If the tooth is present, however, never came in and is found early in the dog's life, your veterinarian may consider surgery of his gum to encourage the tooth to come in. If the dog is over one year of age and has a tooth that has not come in, your veterinarian may recommend extracting the unerupted tooth as it can lead to dentigerous cysts forming, which can grow large and result in damage to other teeth. Should a cyst form, surgery can be performed to remove the impacted tooth and cystic lining.
If your dog is experiencing mild periodontal disease where he has gingivitis but has not had bone loss, a thorough dental cleaning will be conducted that includes the area underneath the gum. This can help in resolving the problem. Should the disease be more severe and there be loss in the supporting structures, the condition cannot be resolved while the tooth is present. Therefore, your veterinarian may consider procedures to slow the disease, like applying antibiotics beneath the gums, root planing, a root canal or extracting the tooth.
Recovery of Loss of Teeth in Dogs
To avoid periodontal disease being an ongoing issue, you can brush your dog's teeth daily in order to eliminate plaque before it turns to tartar and take him to the veterinarian for regular cleanings. Depending on the severity of disease, some dogs may need a dental cleaning every four months. There are also special rinses and foods that can help the health of your dog's teeth and gums.
Should your dog be over a year old and require surgery for an impacted tooth, he should make a full recovery. Your veterinarian may request a follow up appointment after extracting the tooth to confirm he is healing.
Loss of Teeth Questions and Advice from Veterinary Professionals
jok
small
8 Years
1 found helpful
i have a very small dog about 8 years old and a few of his teeth are starting to fall out, what could possibly be the reason for that ?

my other email address is [email protected]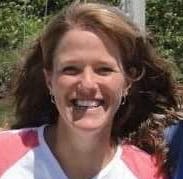 512
Recommendations
Thank you for your email. It is quite common for smaller breed dogs to have problems with dental tartar and periodontal disease. If he has not had a dental cleaning, his teeth may be falling out due to dental disease. It would be best to book an appointment with your veterinarian, and they can assess his mouth and overall health and let you know if that is the case and what the best course of action is. Dental health is related to overall health, and bacteria in the mouth can affect the heart, liver and kidneys, so it would be better to have Jok seen sooner vs. later. I hope that everything goes well for him!
Add a comment to jok's experience
Was this experience helpful?
Sassy
Poodle
8 Years
1 found helpful
I have an 8 Year old poodle who I just realized has a missing tooth and one about to fall out . What does this mean ? It only recently happened and im not sure what's to do . Could it just be because of old age ? Should we change your food ?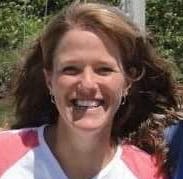 512
Recommendations
Thank you for contacting us about Sassy. If you are noticing bad breath, and loose teeth, that is probably a sign of dental disease. Dogs need dental care to maintain tooth health, and she may need to have a dental cleaning done to get rid of built up plaque and tartar. It would be best if you had an exam with her veterinarian in the next few days to assess her dental health, as well as her overall health. They will be able to advise you the next best step once they have looked at her mouth. I hope everything goes well for Sassy.
Add a comment to Sassy's experience
Was this experience helpful?
Rylee
pit bull terrier
18 Months
0 found helpful
My dog is supposedly 2 years old now. I'm pretty sure she's at most a year and a half now. Since I got her six months ago she has yet to develop more adult teeth. She's missing probably about 10 teeth in her mouth. Some on her top jaw are kinda sticking out but some on the bottom are literally just gums with no sign of teeth. I'm just wondering if this is an issue? Or what I can do about it? She eats perfectly fine and even chews on bones and such with no problem. I just want her to be happy and healthy.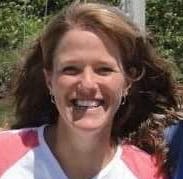 512
Recommendations
Thank you for your email. It would probably be a good idea to have Rylee examined to see what abnormalities are happening with her tooth development and see if there are any treatments that need to be given. Your veterinarian may want to take x-rays to see if the teeth have developed under the gum line.
Add a comment to Rylee's experience
Was this experience helpful?
giavonna
Miniature Pinscher
8 Years
0 found helpful
I have a vet apt Wednesday but my dog gia lost a front tooth about a year ago and yesterday I pulled out her other front tooth..she was at the vet a week ago and the vet asked me to open her mouth she wasn't being very cooperative and biting..they also sprayed allergy medicine up her nose..since the vet she's been coughing sneezing and hacking they said she would sneeze..then yesterday her she starts licking everything she never does that I realize her front tooth is loose barely tug it falls right out..I'm worried she's sick now bc she's still coughing and sneezing..her gums never bled and don't see swollen..is she okay till Wednesday?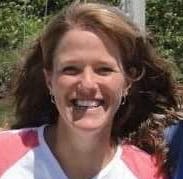 512
Recommendations
Thank you for your email. If Gia is eating and drinking well, and seems bright and happy otherwise, she should be fine to be seen on Wednesday. If she is having problems breathing, or isn't eating or drinking, or seems lethargic, she should be seen earlier. I hope that all goes well for her.
Add a comment to giavonna's experience
Was this experience helpful?
Cara
Schnoodle
8 Months
0 found helpful
My 8-month-old schnoodle only has 40 teeth, with no third/last molar on either side of her lower jaw. Is this something I should be concerned about. Otherwise, her mouth and teeth are normal.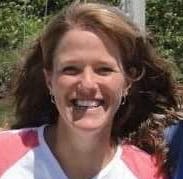 512
Recommendations
Thank you for your email. As far as her being able to eat normally, you should not be concerned that those two teeth are not there. From a dental health perspective, it would be a good idea to have her mouth x-rayed and make sure that those teeth are not retained and causing problems under the gum line. It would also be a good idea to make sure that her teeth have all come in properly otherwise, which your veterinarian can do if they haven't already assessed her mouth for you.
Add a comment to Cara's experience
Was this experience helpful?
Bella
Labrador Retriever
9 Years
0 found helpful
My dog is 9 years old. She was playing with my other 2 year old dog today while taking them for a walk. While walking I noticed a tooth was loose and looked to be barely hanging on. When we got home after she was finished eating her dog food she spit out that tooth. Should I be concerned? She doesn't seem to be in pain.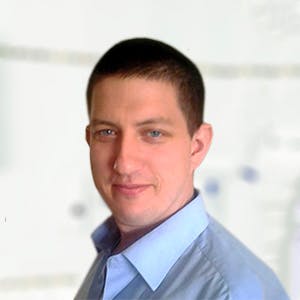 2008
Recommendations
A dog may lose a tooth due to various causes including age, dental disease, other diseases, trauma among other causes; it is important to know whether the tooth fell out on its own or if this is part of something more serious. I would certainly recommend having Bella's teeth checked to see if there are any other teeth which are concerning and to have an oral x-ray done to look at teeth and jaw health. Regards Dr Callum Turner DVM
Add a comment to Bella's experience
Was this experience helpful?
Tylanii
Chihuahua
3 Years
0 found helpful
My dogs last visit to the vet was about one month ago. He always does thorough check. I am very close to my pets, and never noticed tartar, or bad breath on my Chi, Tylanii 3 1/2 years old. She had all her teeth a month ago. She bit me yesterday ( I was put my face close to hers and she bit me. This morning, I went to cuddle her & I noticed ALL her side teeth are gone and a few front teeth as well! What could have happened! She is on prednisone every other day for asthma.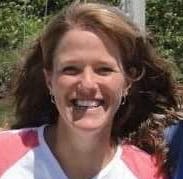 512
Recommendations
Maria, thank you for contacting us about Tylanii - I agree, that is very strange! I can only think that she had some kind of underlying dental disease that you weren't aware of that caused her teeth to loosen, but I, too, think that is very unusual. Chihuahuas are notorious for having dental problems and tartar buildup, but it is usually noticeable on exam, especially by your veterinarian, as that is something we check all the time. I think it would be a really good idea to take her back in to see your veterinarian and have her mouth examined to try and figure out what might be going on - she may need dental xrays to assess her teeth and jaw bone and make sure that they are healthy. I hope everything goes well with her!
Add a comment to Tylanii's experience
Was this experience helpful?
Wesley
Chihuahua
6 Years
0 found helpful
Hello, my dog is a six year old chihuahua, and has always had overcrowded teeth, which has led to the development of tartar. I brush his teeth every day, but some of the teeth are too far gone. I believe he has periodontal disease, as his bottom front teeth are loose and covered in tartar. I have been watching his gums, and they have been pulling away from his bottom teeth. He has also lost a couple teeth. However, I feel that he may not need to get any teeth extractions, because once the teeth fall out on their own, the gum heals and turns pink again. He has lost one of his upper teeth and two of his bottom teeth, and the gums have returned to normal. Also, it is only the front teeth that are affected. The rest of his teeth are healthy. He also is very healthy otherwise and does not appear to be bothered by the condition. Would you recommend to continue brushing his teeth and let the teeth fall out naturally, or should I take him to the vet for possible extractions?

Thank you!
Sarah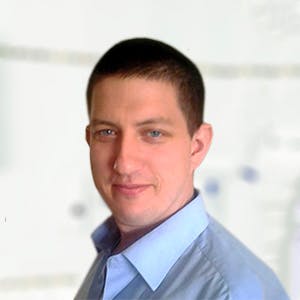 2008
Recommendations
For the time being, keep an eye on his teeth and continue to brush daily especially if he eats wet food; a visit to your Veterinarian would be useful particularly to have x-rays to look at the condition of the mandible (lower jawbone) and to identify any pathology that may be present. If Wesley is showing signs of pain, you should visit your Veterinarian for a quick examination to determine if extracts are needed or not. Regards Dr Callum Turner DVM
Add a comment to Wesley's experience
Was this experience helpful?