Gastroenteritis in Dogs
Written By hannah hollinger
Published: 09/30/2015
Updated: 06/25/2021
Veterinary reviewed by Dr. Linda Simon, MVB MRCVS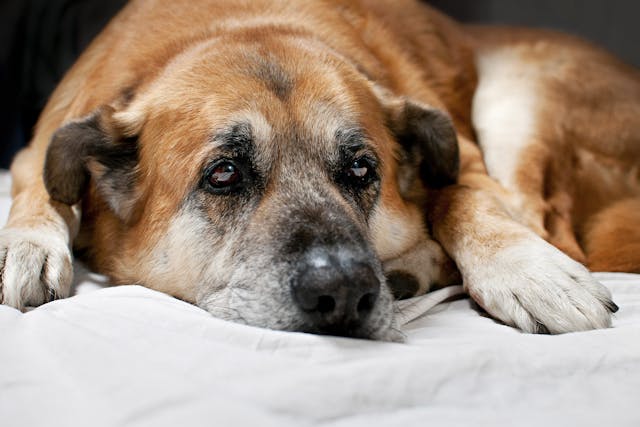 What are Gastroenteritis?
Stomach flu is a form of gastroenteritis that occurs when your dog contracts a virus. This is usually characterized by vomiting and diarrhea. Because the symptoms are not specific to gastroenteritis, you should bring your dog to the veterinarian to rule out other, more serious conditions. Although symptomatic treatment for the stomach flu can be provided at home, it's best to leave it to a professional.
The stomach flu is caused by viral agents that affect your dog's gastrointestinal tract, resulting in acute vomiting and diarrhea. Gastroenteritis can typically be resolved at home with rehydration therapy, but you should first bring your dog to a veterinarian to ensure that the symptoms are not the sign a more serious disease.
Gastroenteritis Average Cost
From 71 quotes ranging from $500 - $3,000
Get a free pet insurance quote in less than 60 seconds!
Easily compare quotes from the most trusted pet insurance companies in the United States.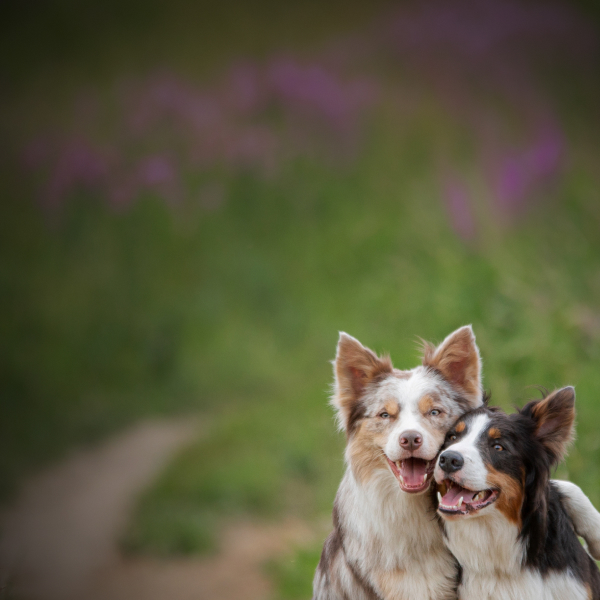 Symptoms of Gastroenteritis in Dogs
The two most common signs of gastroenteritis are vomiting and diarrhea. Additional signs to watch for include:
Dehydration due to fluid loss through vomiting or diarrhea
Blood in vomit or feces
Nausea
Depression
Lethargy
Loss of appetite
Causes of Gastroenteritis in Dogs
The term "stomach flu" typically refers to viral gastroenteritis, which is caused by infectious agents such as noroviruses, sapoviruses, and parvoviruses. Gastroenteritis itself, however, can occur for a variety of reasons, including:
Dietary indiscretion
Toxins
Tumors
Bacterial infection
Parasites
Abdominal disorders
Systematic infections – urinary tract infections (UTI), meningitis, pneumonia
Thyroid disease
Though viruses are not thought to be a common cause for gastroenteritis in dogs, a large number of them may affect the gastrointestinal tract.
Diagnosis of Gastroenteritis in Dogs
Gastroenteritis is diagnosed by the sudden onset of vomiting or diarrhea. Since the symptoms of viral gastroenteritis are mirrored in a number of other conditions, you will need to provide your veterinarian with information to help narrow the possibilities down. Come prepared with as much information as possible to help the veterinarian diagnose. It all comes down to preparation, the better prepared you are, the more likely a swift and accurate diagnosis will be delivered. This information may include:
Any changes in your dogs diet, including new food. The veterinarian will be especially interested in understanding if the brand of food was changed. If readily accessible, bring in a picture of the dogs food and ingredient label.
Your dogs current feeding frequency and amount fed
Any and all food and liquid consumed in the last forty-eight to seventy-two hours. This includes table scraps your dog may have received, food containers he or she could have accessed, and standard treats or rewards you may have given him/her. Be especially alert for access points in the kitchen or pantry that you may have left open.
Any illnesses diagnosed, or not, within the past month. These include spouts of vomiting, runny nose, lethargy, and general weakness.
Any medications your dog may be prescribed.
Any supplements your dog may be receiving, whether over-the-counter or self-prescribed.
Any new activities, or changes of environment. It's important to note things like dog parks visited, new dogs met, and new people in your dog's common environment.
Any history of allergies or dietary restrictions
The veterinarian will establish a history and a medical profile for your dog, both of which can assist in diagnosing stomach flu.
Fecal testing can reveal the presence of viruses in your dog's gastrointestinal tract, though this method is not always reliable and cannot detect all types of viral agents. The veterinarian will most likely perform blood work and a urinalysis during the initial examination to rule out other, more serious conditions. The urinalysis will be helpful for detecting urinary tract infections, kidney disease, or general dehydration. Through the process of elimination, the veterinarian may attempt either abdominal radiographs, or abdominal ultrasounds. These tests will help the veterinarian search for any stomach or intestinal obstructions or other abnormalities. After this testing, the veterinarian may work towards a diagnosis of gastroenteritis, if not of stomach flu specifically. Laboratory testing and imaging are not necessary for a diagnosis of gastroenteritis but do eliminate other causes for exhibited symptoms.
Treatment of Gastroenteritis in Dogs
Treatment for viral gastroenteritis is primarily supportive and focuses on the symptoms rather than the condition itself. Since your dog loses fluids through vomiting and diarrhea, rehydration is vital, as is proper maintenance of blood electrolyte balance. Fluids may be replenished orally or intravenously depending on the degree of dehydration.
The veterinarian may recommend that you withhold food for a day to allow your dog's gastrointestinal tract to rest and recover. After this time, you can introduce soft, bland foods and gradually work back up to your dog's normal diet. Medications are prescribed in severe cases to decrease your dog's nausea and urge to vomit. Most cases of viral gastroenteritis can be resolved at home without the intervention of medication, provided your dog remains sufficiently hydrated.
Worried about the cost of treating your pet's symptoms?
Pet Insurance covers the cost of many common pet health conditions. Prepare for the unexpected by getting a quote from top pet insurance providers.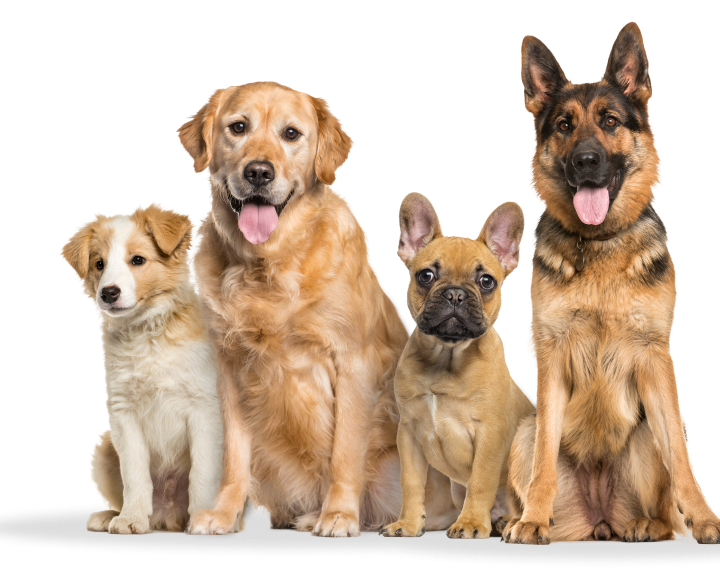 Recovery of Gastroenteritis in Dogs
Overcoming dehydration is important, be sure to provide your dog with plenty of fresh water, and limit or withhold food for several hours. The vomiting and diarrhea should improve within a day or two of treatment, at which time you can feed your dog small amounts of bland food, such as boiled chicken and rice. This allows your dog's gastrointestinal tract to rest.
If the symptoms do not clear after a few days, or if your dog develops additional signs, return to the veterinarian immediately. Otherwise, the gastroenteritis should clear on its own, and no further examinations will be necessary. Most dogs recover fully from gastroenteritis, barring complications that may arise from severe dehydration.
Gastroenteritis Average Cost
From 71 quotes ranging from $500 - $3,000
Top
Gastroenteritis Questions and Advice from Veterinary Professionals
Beagle/ english setter
4 months
40 found this helpful
40 found this helpful
My pet has the following symptoms:
I took my dog to vet today and she thinks it is a GI infection. She has not poopee since Friday and isn't eating or playing. Everything I read about GI talk about dierrraha and she does not have that or a fever
Answered by Dr. Sara O. DVM
Hello so sorry to hear about your dog. They may not have diarrhea if they are not eating. Sometimes with GI infections, we do not see vomiting or diarrhea. Most dogs with GI issues are nauseated and not wanting to eat. If your dog does not eat, do not expect them to poop. If your dog is not improving, it may be best to take him back to the vet for bloodwork. You can even try human food such as boiled chicken rice or scrambled egg to entice them to eat. I hope your dog starts to feel better soon.
Oct. 6, 2020
Was this question and answer helpful?
Street Dog
Two Months
2 found this helpful
2 found this helpful
My pet has the following symptoms:
Vormiting And Blood Lusmotion
Vormiting and bloody lusmotion
Answered by Dr. Michele K. DVM
Thank you for your question. Puppies are very prone to parasites and infectious diseases like Parvo virus. If your puppy is vomiting and having diarrhea, it would be best to have him seen right away by a veterinarian. They will be able to assess him and see what is causing this, and let you know what treatment he needs. I hope that he is okay.
Oct. 6, 2020
Was this question and answer helpful?
Gastroenteritis Average Cost
From 71 quotes ranging from $500 - $3,000
Get a free pet insurance quote in less than 60 seconds!
Easily compare quotes from the most trusted pet insurance companies in the United States.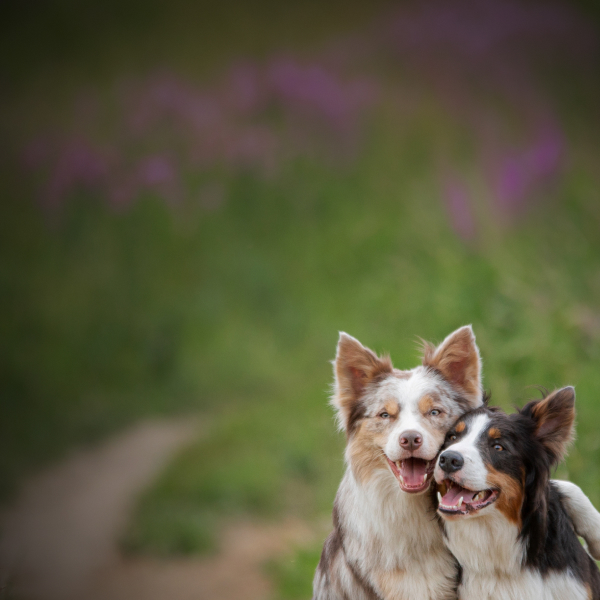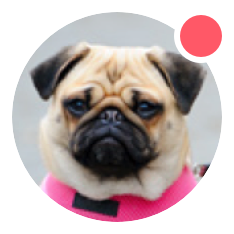 Need pet insurance?