What are Gastroenteritis?
Stomach flu is a form of gastroenteritis that occurs when your dog contracts a virus. This is usually characterized by vomiting and diarrhea. Because the symptoms are not specific to gastroenteritis, you should bring your dog to the veterinarian to rule out other, more serious conditions. Although symptomatic treatment for the stomach flu can be provided at home, it's best to leave it to a professional.
The stomach flu is caused by viral agents that affect your dog's gastrointestinal tract, resulting in acute vomiting and diarrhea. Gastroenteritis can typically be resolved at home with rehydration therapy, but you should first bring your dog to a veterinarian to ensure that the symptoms are not the sign a more serious disease.
Book First Walk Free!
Symptoms of Gastroenteritis in Dogs
The two most common signs of gastroenteritis are vomiting and diarrhea. Additional signs to watch for include:
Dehydration due to fluid loss through vomiting or diarrhea
Blood in vomit or feces
Nausea
Depression
Lethargy
Loss of appetite
Causes of Gastroenteritis in Dogs
The term "stomach flu" typically refers to viral gastroenteritis, which is caused by infectious agents such as noroviruses, sapoviruses, and parvoviruses. Gastroenteritis itself, however, can occur for a variety of reasons, including:
Dietary indiscretion
Toxins
Tumors
Bacterial infection
Parasites
Abdominal disorders
Systematic infections – urinary tract infections (UTI), meningitis, pneumonia
Thyroid disease
Though viruses are not thought to be a common cause for gastroenteritis in dogs, a large number of them may affect the gastrointestinal tract.
Diagnosis of Gastroenteritis in Dogs
Gastroenteritis is diagnosed by the sudden onset of vomiting or diarrhea. Since the symptoms of viral gastroenteritis are mirrored in a number of other conditions, you will need to provide your veterinarian with information to help narrow the possibilities down. Come prepared with as much information as possible to help the veterinarian diagnose. It all comes down to preparation, the better prepared you are, the more likely a swift and accurate diagnosis will be delivered. This information may include:
Any changes in your dogs diet, including new food. The veterinarian will be especially interested in understanding if the brand of food was changed. If readily accessible, bring in a picture of the dogs food and ingredient label.
Your dogs current feeding frequency and amount fed
Any and all food and liquid consumed in the last forty-eight to seventy-two hours. This includes table scraps your dog may have received, food containers he or she could have accessed, and standard treats or rewards you may have given him/her. Be especially alert for access points in the kitchen or pantry that you may have left open.
Any illnesses diagnosed, or not, within the past month. These include spouts of vomiting, runny nose, lethargy, and general weakness.
Any medications your dog may be prescribed.
Any supplements your dog may be receiving, whether over-the-counter or self-prescribed.
Any new activities, or changes of environment. It's important to note things like dog parks visited, new dogs met, and new people in your dog's common environment.
Any history of allergies or dietary restrictions
The veterinarian will establish a history and a medical profile for your dog, both of which can assist in diagnosing stomach flu.
Fecal testing can reveal the presence of viruses in your dog's gastrointestinal tract, though this method is not always reliable and cannot detect all types of viral agents. The veterinarian will most likely perform blood work and a urinalysis during the initial examination to rule out other, more serious conditions. The urinalysis will be helpful for detecting urinary tract infections, kidney disease, or general dehydration. Through the process of elimination, the veterinarian may attempt either abdominal radiographs, or abdominal ultrasounds. These tests will help the veterinarian search for any stomach or intestinal obstructions or other abnormalities. After this testing, the veterinarian may work towards a diagnosis of gastroenteritis, if not of stomach flu specifically. Laboratory testing and imaging are not necessary for a diagnosis of gastroenteritis but do eliminate other causes for exhibited symptoms.
Treatment of Gastroenteritis in Dogs
Treatment for viral gastroenteritis is primarily supportive and focuses on the symptoms rather than the condition itself. Since your dog loses fluids through vomiting and diarrhea, rehydration is vital, as is proper maintenance of blood electrolyte balance. Fluids may be replenished orally or intravenously depending on the degree of dehydration.
The veterinarian may recommend that you withhold food for a day to allow your dog's gastrointestinal tract to rest and recover. After this time, you can introduce soft, bland foods and gradually work back up to your dog's normal diet. Medications are prescribed in severe cases to decrease your dog's nausea and urge to vomit. Most cases of viral gastroenteritis can be resolved at home without the intervention of medication, provided your dog remains sufficiently hydrated.
Recovery of Gastroenteritis in Dogs
Overcoming dehydration is important, be sure to provide your dog with plenty of fresh water, and limit or withhold food for several hours. The vomiting and diarrhea should improve within a day or two of treatment, at which time you can feed your dog small amounts of bland food, such as boiled chicken and rice. This allows your dog's gastrointestinal tract to rest.
If the symptoms do not clear after a few days, or if your dog develops additional signs, return to the veterinarian immediately. Otherwise, the gastroenteritis should clear on its own, and no further examinations will be necessary. Most dogs recover fully from gastroenteritis, barring complications that may arise from severe dehydration.
Gastroenteritis Questions and Advice from Veterinary Professionals
Molly
West Highland White Terrier
10 Years
1 found helpful
My dog had sickness diarrhoa started last sat starved her 48 hours
Visit vets Monday given antiemetic antibiotics vet said nothing sinister
Had small amount chicken rice
But has water brings small amount back bowels small amount passed soft when will she recover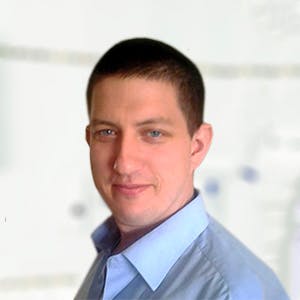 1816
Recommendations
Recovery times for gastroenteritis can vary depending on a few different factors: causative agent (bacteria, virus), severity, general health before illness, treatment given, age etc… Generally once treatment starts, improvement in the condition should be seen within 48 hours, full recovery may take one to two weeks if not longer in some cases; the most important thing is to monitor Molly to ensure her illness isn't getting worse. Regards Dr Callum Turner DVM
Hi, I have a yorkie. He star with vomits and diarreha(with blood) so we go to the vet and she give for 3 days medication, after that mi dog was recovery but in a few days he start with the same symptoms. This happen since nov 7th. 4days ago we start the diet..rice and chicken, he is okay but no poop for 2 days, and the last poop had a little of blood. I'm worried. Is this gastroenteritis?
My dog died after struggling with varied temperature & vomittings in between. I was taking my dog everyday to the doctor. Previous day fluids also were given. No one diagnosed properly & don't know the reason for my dogs death. I lost my son.
Add a comment to Molly's experience
Was this experience helpful?
Pippin
Chihuahua
11 Years
1 found helpful
Hi, our Chihuahua had 10 teeth removed almost 3 weeks ago which he recovered from very well. He is 11 years old and the past week he has had diarrhea, he is on heart meds and fluid tabs but have not been able to give them to him for the past 2 days as he wont eat much. He had a small amount of plain chicken last night but was gastro again this morning. He has vomited once that I have noticed. He had a course of antibiotics for one week before and one week after the dental work but I presume they would be out of his system by now?? The Vet also suggested a bit of yogurt which we have not tried as yet due to him not wanting to eat. What do you think?? He drinks plenty of water.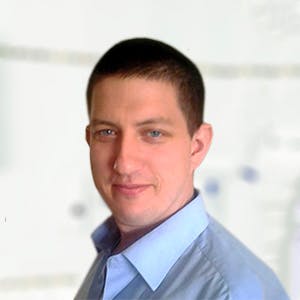 1816
Recommendations
There are various causes of diarrhoea in dogs; have you changed Pippin's diet since the removal of her teeth? Sometimes changes to diet can cause gastrointestinal upset. Other causes may be due to infections, parasites, poisoning, allergy, hormonal disease tumours or foreign bodies. It is good that Pippin is drinking water, try to get him to eat something more appealing and if he starts to vomit speak to your Veterinarian about some anti-emetics. Regards Dr Callum Turner DVM
Hey I have a 2 month old rotwellier female puppy. She has just recovered from gastro after a total of 10 days of treatment of giving her rehydrative saline twice a day but now her legs have become very weak we have started her on some supplements but will this cause her any permanent damage and how long will it take for her to recover to full health. Her stool has no blood but she still has diarrhoea.
Add a comment to Pippin's experience
Was this experience helpful?
Piper
Chihuahua terrier
2years
0 found helpful
My 2yr. Chihuahua terrier has gastroenteritis. It has been a little over 24 hrs since she threw up and had diarrhea. She has a bit more energy and is drinking a little bit of Pedialyte and has a good appetite for chicken and rice. My concern is that she has not pooped yet. She is peeing just fine but no poop. Has gas. Strong odor gas. Is this normal? Does it take a while or do you think something is wrong? Please help! Thanks. Also I couldn't afford meds so I'm doing what I can from home.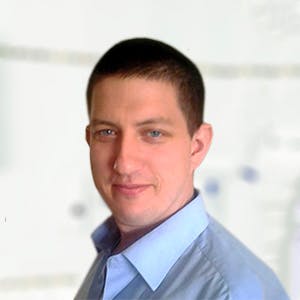 1816
Recommendations
If Piper has vomiting and diarrhoea, it may be that her gastrointestinal tract i empty so any chicken and rice which has been consumed would need to work its way down to be excreted. The most important thing here is to keep Piper hydrated, it is the mainstay of therapy in these cases; however depending on the etiology antibiotics, anti inflammatories or other medications may be required as well. Infections, parasites, foreign objects, poisoning among other causes may cause these symptoms. Regards Dr Callum Turner DVM
Add a comment to Piper's experience
Was this experience helpful?
lu
Dogo Argentino pit bull mix
6 Months
0 found helpful
Has Symptoms
dirrhea vomiting lethargic,
dirrhea vomiting lethargic wont eat
hello we have 2 adult dogs and have 2 puppies we had 3 but one puppy died 2 days ago. He died so quick I thought he was sick because change of food but turns out we have huge tree in our back yard and just last week I seen each dog taking a turn digging into the tree. Come to find out they were drinking sitting water I guess from when it rained last. nd the water was green. I really did not think it could harm them. Well one puppy died and now 2 puppies and 1 adult dog are extremely sick wont eat wont drink. Its been 24 hours since they have ate anything at all. I took them to the vet and he put them on medication and I have to force feed them pedyalite for GI but my question is will they starve to death? they are so weak from not eating its so heart breaking. They turn their nose to anything. I even tried bacon.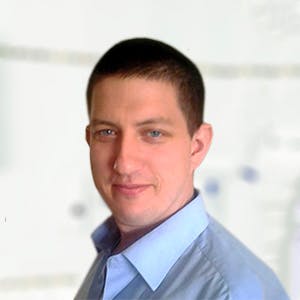 1816
Recommendations
Whilst it may be tempting to feed bacon to a dog (and who doesn't like bacon), it may contain salt and other additives which may be dangerous especially for dogs which are already sick. I understand your concerns about them starving to death, but dogs (like humans) can last quite awhile without food but not very long without water; you should be pushing the water (with or without unflavoured Pedialyte) to maintain hydration, two days is not a long time to not eat. Regards Dr Callum Turner DVM
Add a comment to lu's experience
Was this experience helpful?
Nala
Red Nose Pit Bull
8 Years
0 found helpful
My female is spayed, OTD on all vaccines but due for her Rabies booster in a couple months. Four days ago she started having very watery diarrhea and two days after started losing her interest in food. We did change her food to a more premium dog food with less ingredients 3 1/2 weeks prior and it was gradually mixed in. I called her usual vet after I had tried giving her pumpkin to no avail and was told to give her a chicken and rice diet. She has been on it two days and eating most of it but still has loose stools and eating grass to induce vomiting. She has no problem drinking water but she had recently before this started chewing on one of her joints above her paw where arthritis has started occurring.

My dogs are never unsupervised outside and my house is dog proofed. Can arthritis be causing these symptoms? Do reactions to food sometimes take awhile to occur? I provide boarding, pet sitting, and walking dogs, but I ask for all dogs to have their shots up to date and go as far as verifying the information with their vet. I feel like if it were something viral it would have spread to my other two dogs? I would appreciate any recommendations! Thank you in advance.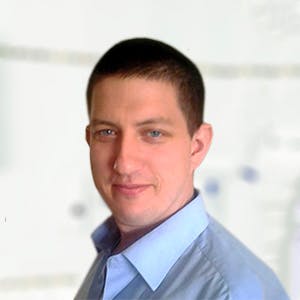 1816
Recommendations
Food reactions may occur at anytime, even when a dog has been eating the same food all their life they can develop allergies to a food overtime. Infections and parasites are a possibility but I am sure that you treat your dogs regularly with an anthelmintic. Foreign objects causing a partial obstruction are a possibility but would need to be checked by your Veterinarian. The arthritis may be causing some pain leading to the chewing, but wouldn't cause the gastrointestinal symptoms unless was stressed. There are various causes for these symptoms and a thorough examination should be done, not everything can be treated at home. Regards Dr Callum Turner DVM
Add a comment to Nala's experience
Was this experience helpful?
Abbey
Blue Heeler
4 Years
0 found helpful
My 4 year old blue heeler has tick fever and heart worms. My vet assumed she was pregnant because of the severe bloating. Since she thought she was pregnant she didn't want to continue with her medicine. A month goes by. While waiting for babies,thinking all of her symptoms are normal for a pregnant mom. Until her ankles started swelling and she went an entire day without moving. Sever weight loss haooened in 2 days. I went back to the vet for the 3rd time and she said she was never pregnant. My vet admitted to being wrong and told us she has a stomach infection. Gave her 3 shots and 2 antibiotics for 14 days. I can't get her to eat, drink, or take her need medicine. We plan to take her back first thing tomorrow morning. I'm worried she won't make it till then. Any advice in what I can do for her? She seems to want to be alone. Should i get a differetn opinion from another veterinarian?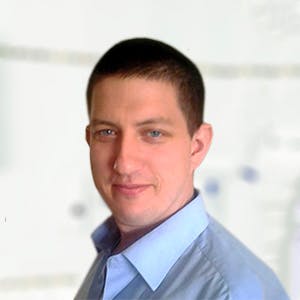 1816
Recommendations
Supportive care and following your Veterinarian's instructions are all you can do at home, if you are concerned with her current state you could visit an Emergency Clinic to see if there is anything which may be done for her there. Syringe feeding (mixing smooth wet food with water) will allow hydration and some food into her system if you give it to her drop by drop which may help; other than that you should return to your Veterinarian in the morning or visit another Veterinarian for another opinion. Regards Dr Callum Turner DVM
Add a comment to Abbey's experience
Was this experience helpful?
Zoe
Beagle
10 Years
1 found helpful
I took my dog to the Emergency Vet 36 hours ago for sever bloody diarrhea. Her HCT was 55 so she was not in immediate danger. She was given 200ml of sub cutaneous fluids and an anti-medic. I took her home, and we had three more incidences of bloody diarrhea. Her appetite began to come back about 24 hours ago and she ate some boiled rice and chicken. She is happy to drink water for me, but her last intake of food was 24hours ago. I'm concerned about this. She hasn't had any bloody diarrhea or any bowel movement since last night. However she has been vomiting small amounts of water which is new. I don't think she is dehydrated, because she has had three good amounts of urine output today. Should I be taking her back to the vet because she hasn't had anything to eat for 24 hours?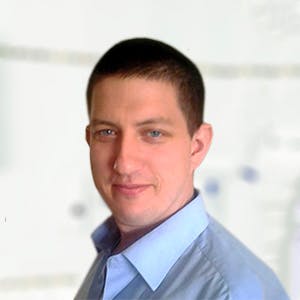 1816
Recommendations
It isn't surprising that Zoe doesn't want to eat, with the severe bloody diarrhoea and the vomiting of water, she probably is put off eating as would we; although we require her to eat, if she hasn't eaten anything by morning I would revisit your Veterinarian to check that she is on the mend. The improvement of her symptoms (no more bloody diarrhoea) is a positive sign, keep trying her with small amounts of food (teaspoon sized) every thirty minutes or so from your hand to encourage her to eat. Regards Dr Callum Turner DVM
Full Recovery
Treatment Cost: $460.00
Great advice! Despite the new nausea, Zoe started eating small amounts the next day. I also called into the vets office and they said she sounded like she was getting better! Everyone was right! It's so hard not to worry about your dog, since they can't tell you what's wrong. Zoe finally had a bowel movement of solid matter, and it looks as though the wood shavings she got into probably put small tears in her GI tract as well as irritated it.
Add a comment to Zoe's experience
Was this experience helpful?
Layla
German Shepherd Dog
11 Months
0 found helpful
My dog had had diarrhoea for 5 months and sickness on and off for 5 months. She has been vets several times and had all tests from fecal testing to blood testing...everything came back clear. She's been tried on every diet possible, still no better. She went to a "dog trainer" for 4 weeks before all this started. She went back to the trainer for boarding for 5 days. When I collected her from boarding,she was thin,filthy (own wee etc),depressed and aggressive. She also has severe hair loss,her coat was in awful condition. This trainer has cost me £2150! And he won't refund a penny! Could her illness be from neglect when she was boarding? I don't know what to do anymore. My dog will be 1 in 3 days and she's so miserable in life, she's not a happy puppy at all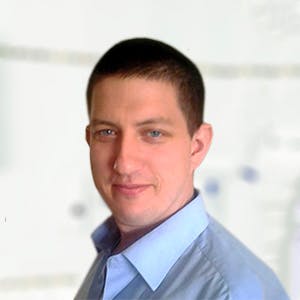 1816
Recommendations
If you are having issues with a Dog Trainer in the UK, I would recommend contacting the Association of Pet Dog Trainers (link below) and discussing this with them as they accredit Dog Trainers in the UK. As for the symptoms that Layla is presenting with, further investigation is required to determine the underlying cause but it is highly suggestive if you dropped off a healthy dog and you picked up a dirty emaciated one. Speak with the Association of Pet Dog Trainers as all of their members are representatives of the organisation and they should want to take action. Regards Dr Callum Turner DVM www.apdt.co.uk/contact
Add a comment to Layla's experience
Was this experience helpful?
Nala
French Bulldog
7 Months
2 found helpful
My puppy who is 7 months old has been having diarrhea since last Sunday afternoon. On Monday early in the morning she started vomiting and also had diarrhea with some blood. I immediately took her to the vet who said that she must have a stomach infection or a virus.on Monday she was very tired and almost slept all day.She had no appetite at all and she only drank two times that day. The day after she was better. The vet said that I should feed her some gastrointestinal food.what is worrying me is that today it is Wednesday and she still has bloody diarrhea and sometimes she even poops some blood and mucus.Is this normal with a virus or infection? I also find little stops of blood after she poops.On the whole she seems well she Is eating and drinks a little.How long does the recovery take? I suspect that on Sunday she are some past or compost from our plants!Could this be the cause of all this ?She is fully vaccinated.The vet gave her three injections, one to stop the vomiting, Cerenia and Noroclav but did not explain what they were.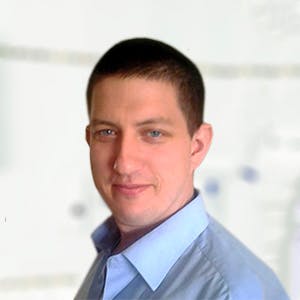 1816
Recommendations
There are a few possible causes for the bloody diarrhoea which includes infection (both viral and bacterial - parvo is the usual culprit but you mentioned she is vaccinated), foreign objects, parasites, poisoning among other causes; supportive care along with treatment with an antiemetic (Cerenia for vomiting) and antibiotics (Noroclav). Dogs may get episodes of bad diarrhoea, especially when they are young and their immune systems are not as strong as an adult dog. Continue to offer supportive care and follow the instructions from your Veterinarian. Regards Dr Callum Turner DVM
Add a comment to Nala's experience
Was this experience helpful?
Sergio
Maltese x
19 Months
0 found helpful
Hi, last Friday evening my boy came down with pretty servers gastro, vomiting and very loose stools. After a trip to emergency vets he was given and anti-nausea shot the symptoms subsided however less than 24hrs later we were back at the vets with the same symptoms and received yet another anti-nausea shot and a 14 day antibiotic shot as Well. He has been well since then after being fed a bland diet, chicken and rice however he has done about 1 vomit a day for the last 3 days. Still on bland diet, but have started to introduce he's normal dries food back into meals. Would you suggest removing the normal food and continue with bland diet or do you think there could be another issue other than the gastro verdict? Thank you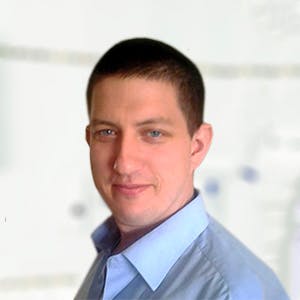 1816
Recommendations
Gradual introduction of regular food needs to be done, if it is a kibble I would suggest wetting it a bit so it isn't so dry; feeding with the bland diet for a few more days wouldn't hurt but ideally we should be moving him over to his regular diet. The type of food (wet vs kibble) and the quality may also have an effect, cheap low quality food may irritate the stomach leading to vomiting; try using a different brand to see if the vomiting continues. Regards Dr Callum Turner DVM
Add a comment to Sergio's experience
Was this experience helpful?
Aiden
Norwegian Elkhound
6 Years
0 found helpful
My dog Aiden is 6 years old. Starting early this morning hes had severe diarrhea that has been almost constant. We have been giving him white rice and water today but there's no improvement. My veterinarian told me I could give him some white pepto and Imodium. He didn't say how often to do this though. Aiden and my older dog Luke seem to just be passing this back and forth and have been for some time now. No new food, treats, toys, can't get into anything toxic outdoors or indoors. Not really sure what else to do.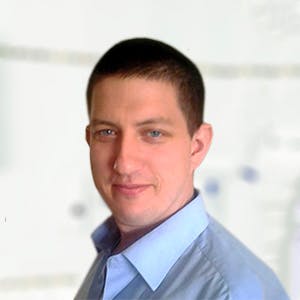 1816
Recommendations
If Aiden and Luke are passing this between the cause is most likely infectious, outdoors there are many potential reservoirs of infection from wildlife which may bring bacterial, viral or parasitic disease to the home. If there is no improvement over the next day or so, it would be advisable to have some faeces checked for parasites and to get a course of antibiotics (something like metronidazole) to see if that makes an improvement in symptoms. Regards Dr Callum Turner DVM
Add a comment to Aiden's experience
Was this experience helpful?
Shorty
Parson Russell Terrier
10 Years
1 found helpful
Medication Used
Famotidine, metronidazole, cerenia
My dog has been hacking up clear mucus and had diarrhea off and on for a few months. He was diagnosed on the day after thanksgiving; the biggest thing he "stole" from us was a piece of turkey sausage, however, we do give him limited table scraps at our own meal times. That day, we found drops of blood in a perfect row at the base of the steps, and then found bloody wet stool out side (once). I immediately called our vet and got a same day appointment. Our experience drove me to not trust our vet, so I'm afraid to take him back for the 1wk follow up. We were sent home with medication and special canned food with strict instructions. I've followed them and have been watching him closely for 3 days now. Nice stools are being passed easily sans the blood. Should I take him to another vet next week? This one charged me $600, so it's going to be hard for me to recover from that.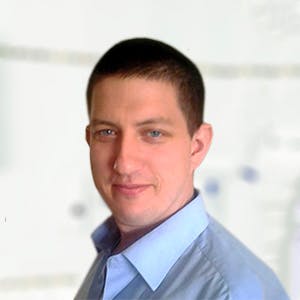 1816
Recommendations
I will forever find it strange that people feed their dogs scraps from the table, time and again people will come this some complaint that is linked to eating 'human food'; the problem isn't the food itself, but the salt and seasoning added which can be toxic or lethal to dogs, not to mention unhealthy. Does your distrust of your Veterinarian rise from treatment prescribed for Shorty or from the cost of treatment? I usually recommend finishing treatment with the same Veterinarian (as long as concerns are not centred on competency) due to the continuation of care, Shorty is improving after all; your decision to change Veterinarian's is yours alone. It is easy to see the cost of $600, especially if blood tests and / or x-rays were performed as part of the diagnostic process. Regards Dr Callum Turner DVM
Add a comment to Shorty's experience
Was this experience helpful?
Bruiser
German Shepherd
12 Years
0 found helpful
Our 12yr GSD has been "off" for the last 2 months. Started with soft stool and/or diarrhea (we initially thought from the stress of the 4th of July fireworks). Haven't seen much improvement. He doesn't want to eat most of the time and when he does it's not much. He's lost 22 lbs.in 6 months. Lately he's been vomiting yellow bile almost daily. He's having a hard time pooping. He tries to go and it's like he's constipated and can't go. Sometimes he just passes gas and other times if he's able to go it's either very little or diarrhea. We took him to our vet and they did blood work and X-rays. Found no masses or blockages and his organs seem to all be functioning properly. They sent him home with an antiobiotic and an appetite stimulant (which he finished) with no results. There have been no recent changes in his diet. Any ideas of what this could be? We're running out of things to try to get him to eat (still drinking plenty of water). Any advice you can give would be greatly appreciated.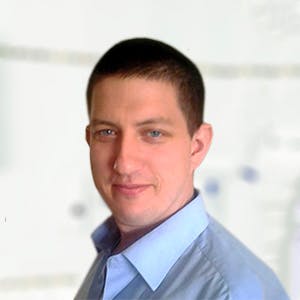 1816
Recommendations
There are a few causes for the symptoms which you are describing which would have been ruled out with an x-ray: blockage, masses, anomalies, etc… Other causes for a dramatic loss of weight would normally result in an increase in hunger which we are not seeing; stress, infection, hormonal conditions, autoimmune disease among others may cause similar symptoms. Further testing would be required blood test (if not done already) and some condition specific testing; but these may still be unrewarding. Regards Dr Callum Turner DVM
Add a comment to Bruiser's experience
Was this experience helpful?
Queen
Dachshund
8 Years
1 found helpful
My dog spent the weekend with my grandparents while we were out of town. Another dog in that house had recently had issues of Diarrhea that lasted quite a while. She started having loose stools one night but nothing was thought of this as she has these from time to time. At this point a few days later she will have some completely watery stools and then somewhat normal stools. I've moved her to a chicken and rice diet and keeping water out for her. Should I rush her to an emergency vet or is this something I can treat at home and visit a vet during normal hours on Monday? Her mood and activity levels are no different that normal. She isn't refusing food or water.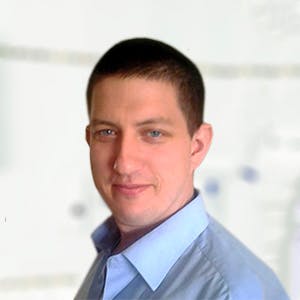 1816
Recommendations
It sounds like Queen has some gastrointestinal upset; if she is still eating, doesn't have bloody diarrhoea and is remaining hydrated, you may take a wait and see approach. These bouts of gastroenteritis usually last seven days; if she is sick for more than seven days, has bloody diarrhoea or vomit, fever, stops drinking or you notice any other worrying symptom visit your Veterinarian (or Emergency Veterinarian) before Monday. Regards Dr Callum Turner DVM
Add a comment to Queen's experience
Was this experience helpful?
Wyatt
Staffordshire Terrier
2 Years
0 found helpful
We just got Wyatt back after an extended stay with a trusted friend who owns a kennel and rescues animals. When we went to see him last he was strong healthy and filled out like a staffordshire is supposed to be. We get him back and he is nothing but skin and bone now and having terrible diarrhea that is watery. Started him on a bland diet to see if that will help but he continues to have it. He is drinking water with no problem but can't stop the diarrhea. Been giving him carafate and lomital and it's not stopped it. What else can we do at home?
We were told he had a very bad bacterial infection and has been treated with abx and had to have over fluids prior to us getting him back he's lost all his weight. He looks like he's been starved.
At this point I can't afford to take him to the vet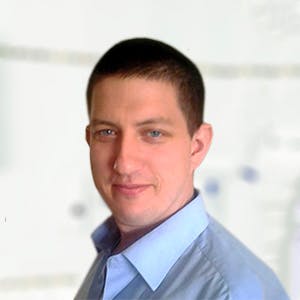 1816
Recommendations
Apart from supportive care from home (ensuring that he remains hydrated and is eating), I cannot recommend anything else which you can do for him; giving him some Pedialyte along with his water. Chronic diarrhoea needs to be treated effectively and the underlying cause needs to be established; apart from bacterial infections, parasitic infections (protozoa) are quite common in shelters. You should visit your Veterinarian regardless of cost to receive treatment, especially considering the severity of weight loss too. Regards Dr Callum Turner DVM
Add a comment to Wyatt's experience
Was this experience helpful?
Bailey
Yorkie mix
4 Years
0 found helpful
My 4 year old 8lbs yokie mix suffers from GI issue often. Usually every other month. The symptoms are basically the same. Vomiting, diarrhea (sometimes with blood), dehydration, lethargy. I'm beginning to think it the food I'm feeding her but she's been eating the same brand since she was old enough to to start eating. Should I change her food? What would you recommend? Can this issue been corrected? I have stopped feeding her scraps from the table, stopped taking her to the dog park because I'm scared that it's something that she picks up there. But after doing that she is still getting sick.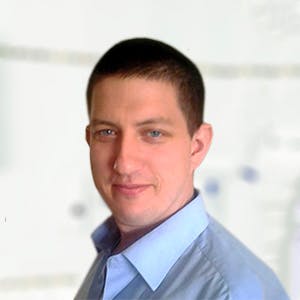 1816
Recommendations
If Bailey is having some chronic gastrointestinal issues, it may be worth changing her diet to a bland diet of plain boiled chicken (33%) and rice (67%) for a week to see if there is any improvement in symptoms; if there is an improvement in symptoms reintroduce ingredients and foods slowly to narrow down a response. If you have no success, it would be best to discuss this issue with your Veterinarian as there may be something more complex happening. Regards Dr Callum Turner DVM
I have a 14 year old teacup chihuahua with gastro issues. These issues seem to be more frequent. His wellness check-up does not reveal any serious underlying reason for this. He is going blind due to cataracts as well. He is on a low fat diet (eats small amounts 4-5 times a day) and famotadine (pepcid) 2x daily. Are steroids the next step? I am at a loss and don't know what else to do for him!!!!!!
Both my dogs have dhyoria an vomit , have starved them 24 hrs then chicken n rice but still same , they are old an not vaccinated one has dementia one arthritis , should they b put t sleep I think it's distemper ?
We have a yorkie yay demonstrated those same symptoms. He ended up being diagnosed with PLE shortly after. He now must be on a prescription diet, prednisone, plavix, and B12 shots. The prescription diet has done wonders! It's a low fat can food specifically for GI issues. Maybe consult your vet about it? Good luck!
Add a comment to Bailey's experience
Was this experience helpful?
London
Yorkshire Terrier
2 Years
1 found helpful
Has Symptoms
Vomits and blood diarrhea
Hi, my dog start with diarrhea(with blood)and vomits, we go to the vet and she medicate him for 3 days,after that my dog was good but a few days ago he start with the same symptoms again. Now he only eat rice and chicken for 4 days but no poop for 2, and the last time was blood(a little) should I keep going with the diet?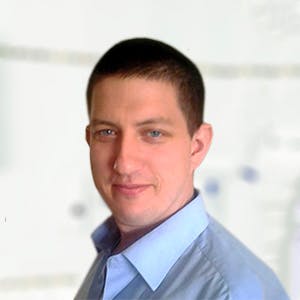 1816
Recommendations
Boiled rice and chicken is an ideal diet for dogs having gastrointestinal trouble as it is an appetising food which isn't irritating to their stomach; continuing on this diet is important. The cause of the bloody vomit and diarrhoea needs to be identified and treated; it is possible if London is loosing too much fluid that he may require hospitalisation to restore his hydration level. A general return visit to your Veterinarian may be required for another examination to ensure that London is on a good recovery path. Regards Dr Callum Turner DVM
The problem is after a few days of recovery he come back with the same symptoms, again and again and again! I can't find answer's for that.. because i take him a lot of careful about the food he eat. The vet recomends royal canin for gastroenteritis but a week after he eat this food he was with vomits and diarrhea.. I'm so worry and sad about this, because he was healthy and young before this problem!
Add a comment to London's experience
Was this experience helpful?
Charlie
Jack Russell Terrier
3 Years
1 found helpful
With Gastro in dogs, how can you ensure your yard & house environment is clear of toxins or parasites that cause the illness? I've just had a dog visit that ended up sick with gastro a day or so later and hope it was nothing in my environment that could have caused it?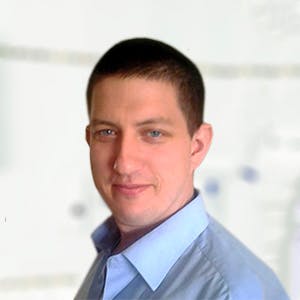 1816
Recommendations
Unless you make your home and yard sterile (or placing the little guy in a bubble), you will never be able to guarantee that there are no pathogens in an environment. Shoes (and other inanimate objects), wild birds and other pets can be a source of disease; regular cleaning (as usual), vaccination, worming and limiting contact with wild or stray animals is your best bet at preventing illness. Other causes of vomiting can be poisoning (may be from household plants), foreign bodies or from non-infectious disease; the general health of a dog will also determine their susceptibility to environmental pathogens. Regards Dr Callum Turner DVM
Add a comment to Charlie's experience
Was this experience helpful?
Meady
Bully Kutta
3 Months
2 found helpful
Has Symptoms
Weakness especially to left side
how can I her hight, she is low in hight or health
she is some weak but her hight is low.
Medication Used
how I grow her hight & health she is low in this
Tell me timing of vaccine or anti rebise or treatment for baby dog and what is time period between in it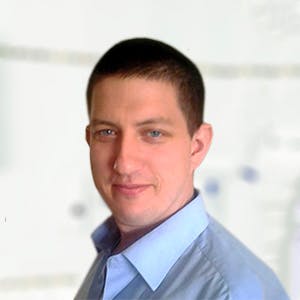 1816
Recommendations
If Meady is in poor health and is weak your Veterinarian may not vaccinate her due to her immune system being compromised and may choose to treat her before vaccinating. There are different groups of vaccines: core and non-core vaccines, it is an expected minimum to have your dog vaccinated for the core vaccines which comprises of one dose of vaccine containing modified live virus canine parvo virus, canine distemper virus, and canine adenovirus every three to four weeks from six to eight weeks of age, with the final booster being given not earlier than sixteen weeks of age. Other vaccines maybe suggested depending on your location and local epidemiology but this should be discussed with your Veterinarian. Regards Dr Callum Turner DVM
Sorry sir, some problems is created by me, it is phone problem, please help me......,
Hi can i have number phone sir?
Add a comment to Meady 's experience
Was this experience helpful?
Max
Boxer
8 to 9 weeks
0 found helpful
Our puppy Max is 8-9 weeks old. We woke up yesterday Thursday 7/13/17 and Max didn't seem himself. Doesn't want to move, barely eating or drinking. So we got advised at a pet supplies store to give him a puppy milk replacer. We did that and he would drink it all up. And later that evening he seemed to be coming back around. Playful, eating a little bit drinking more.i noticed when children come around him he acts normal, wagging tale, jumping up at them, licking them ect.ect.We wake up today and he doesn't want to eat or drink anything.He is eating grass. He still a little playful, and when he goes outside he walks the yard as normal, sniffing stuff. He pees and he does have runny poop. He has thrown up twice today. Its not foamy, it looks like if I spit on the ground.our vet told us to try chicken broth or Pedialyte. We work decent jobs but just don't have $600+ to come up with. Just trying to see if it is the gastro thing (sorry I forgot the name of it) or something else. And is there anything else over the counter type of meds we can try.or antibiotics. Thank you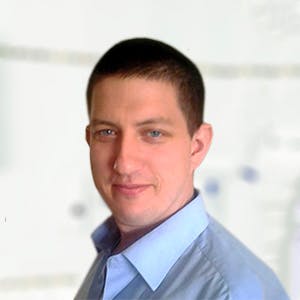 1816
Recommendations
The symptoms which Max is presenting with may be attributable to a few different causes including infection, foreign bodies, parasites etc… It would be worth giving him an anthelmintic for parasites and antibiotics (would need to be prescribed by your Veterinarian) to be on the safe side; also withholding food for around 24 hours and moving Max to a diet of boiled chicken and rice which shouldn't irritate his stomach. Puppies are prone to numerous infections due to their immature immune system, it would be best to not allow Max out alone to sniff and eat or lick as he pleases until he is a bit older. Regards Dr Callum Turner DVM
Add a comment to Max's experience
Was this experience helpful?
Mia
American Akita
3 Months
0 found helpful
Last night my puppy threw up in the living room so we put her outside and gave her some water she had been throwing up the week before and I thought it was her food so I changed it and took her to the vet where they said she was perfectly healthy it probably wasent the food that if she gets too excited that could be the cause of her throwing up. So I thought nothing of it . This morning I woke up to a lot of throw up in her kennel so I clean it out cleaned her up and let her outside again and gave her some water she continued to throw up 2 more times and the after just dry heaving I eventually did give her some food that she didn't even look twice at it and she is now hiding under the deck in our back yard. She won't come when I call and she haven't moved since she went under there . I brought her in the house and she went straight to her kennel and laid down I did bring her water bowl in the house she took a little sip but still won't come out of her kennel . What's wrong with her I'm very worried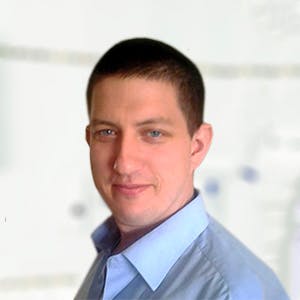 1816
Recommendations
I am assuming that Mia has been receiving her puppy vaccines on schedule. Puppies have weaker immune systems that adult dogs and are prone to have gastrointestinal upset (vomiting, diarrhoea etc…); bouts of vomiting may be caused by infections, parasites, foreign bodies or poisoning. Try to offer Mia a bland diet of boiled chicken and rice as it is quite inert and well tolerated by most dogs; it would be best (after the 4th of July celebrations) to visit your Veterinarian to check Mia over and make sure that she is adequately hydrated and stable. Regards Dr Callum Turner DVM
Add a comment to Mia's experience
Was this experience helpful?
Kito
Mixed
2 Years
0 found helpful
Has Symptoms
Mucus like vomiting, diarrhea, lack of appetite
I have a 2 year old mixed breed (Hound and Rottweiler). In the past three months he's had two separate instances of Gastroenteritis and is now experiencing a 3rd bout.

The first time he was given a shot of antiemetic at the vet and prescribed antiemetic, antidiarrheal and antibiotics to take at home. I kept him on a bland diet throughout and the issue was resolved within 4 days. The 2nd time he also needed an IV for dehydration and was prescribed an antacid along with the other 3 meds. We had a resolution within 4 days again. This was less than a month ago and now he's back to the same symptoms.

My dog is highly supervised day and night so it's unlikely this is caused by him getting into something and his vaccines are up to date. I just don't understand why this keeps occurring. The cost of these treatments are obviously burdensome but more importantly I feel the vet may be missing a chronic or more deep rooted issue here. Any advice would be appreciated!

Regards,
Kay B.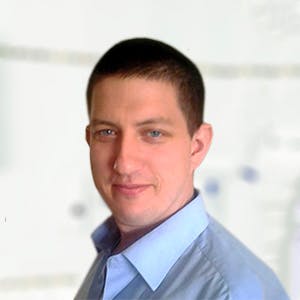 1816
Recommendations
There are various different causes of recurrent gastroenteritis which may include infection, pancreatic disorders, Addison's Disease, other hormonal disorders, poisoning, foreign bodies and other causes. Since this is a recurring problem, I would suggest checking the faeces for parasites and also taking a sample for culturing; based on the results, further testing may be required including blood tests or a biopsy of the intestinal tract. It is important to investigate the root cause of a problem; occasionally (especially with some parasitic diseases), reinfection from a contaminated environment is a possibility but without knowing the underlying cause, this theory cannot be tested. Regards Dr Callum Turner DVM
Add a comment to Kito's experience
Was this experience helpful?
Shadow
Lab mix
13 Years
0 found helpful
Shadow has had joint problems (she is a 13 year old mix Lab) and we started her on "Nzymes" which is advertised to help with that condition. Shortly afterwards she began to eat grass to induce vomiting and has now stopped eating. She drinks a lot more water than she ever has before. Prior to giving her Nzymes, we were giving her Cosequin. She tolerated that pretty well but it wasn't as effective as we had hoped. Can you give me some advice, please?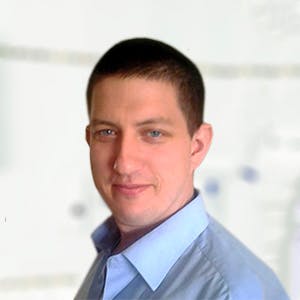 1816
Recommendations
The best thing would be to stop giving her the Nzymes so that she regains her appetite back; try looking for an alternative for Nzymes as there are quite a few on the market and many are location dependent. Cosequin is probably the most well known but there are many others. If her appetite doesn't return, visit your Veterinarian. Regards Dr Callum Turner DVM
Add a comment to Shadow's experience
Was this experience helpful?
Fluffy
Silky-Maltese
5 Years
0 found helpful
Fluffy had diarrhea and was vomiting for a few days, since it was not getting better, specially the diarrhea, I took her to the Vet. They took an x-ray and blood test, nothing abnormal was found. She had appetite and was not lethargic, however she was a little dehydrated. For 7 days she has been taking medication against the diarrhea, against acidity and for 4 days medication against vomiting. Was also given a special diet for gastroenteritis (combination of wet & dry food). I was told to start her regular diet once I completed the medication and the food. Now, 24 hours after completing the medication, I finished the wet food but continued giving her the dry food left but in the morning and at night and on both occasions she did vomit it. She is able to drink water though. Also, the diarrhea stopped already for a few days.
What should I do to start feeding her normally? What do you suggest to do?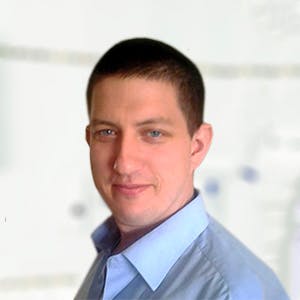 1816
Recommendations
If you have been feeding her a mixture of wet and dry food, you may need to slowly wean her back onto dry food by mixing a little wet food (decreasing the ratio over time). There may be a few different causes of vomiting up the food; if Fluffy was on an antiemetic (metoclopramide or Cerenia), this would have stopped vomiting and if she has stopped taking it, this may be the cause of the vomiting. Otherwise return to your Veterinarian for another examination. Regards Dr Callum Turner DVM
Hi, yes she was taking Cerenia twice a day for 4 days, but last time she took it was last Thursday morning and hasn't been vomiting until yesterday Monday. I will mix again her food with a little wet food and see what happens. Thank you.
Add a comment to Fluffy's experience
Was this experience helpful?
Coco
Westie
5 Years
0 found helpful
My dog was diagnosed with gastritis this past Saturday. He had diarrhea, not eating nor drinking water and vomiting. Aftter the second day of diarrhea he started bleeding with the diarrhea. So that's when I took him in. Now his been taking all he's medication he got prescribed. I smashed it into he's food that they gave me at the vet. But today Monday would be 3 days that he hasn't drank any water. And I'm worry, How is he eating and eating the meds but no water at all? I tried to force water last night but he only drank a little bit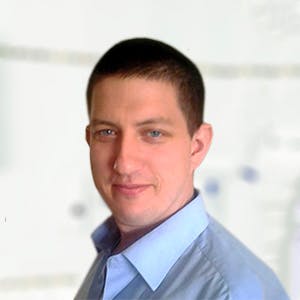 1816
Recommendations
If Coco is eating wet food, there is moisture content in the food which would reduce the water consumption; however if Coco has severe diarrhoea, he would require more water. Try putting a bit of water together with the food to increase water intake; try pushing his gums, if the blood takes more than two seconds Coco may require to be admitted for fluids to balance hydration. Regards Dr Callum Turner DVM
Add a comment to Coco's experience
Was this experience helpful?
Sampson,Benny,Kobie
Pug
10 Months
0 found helpful
I have 3 pugs that I'm transitioning from a bland diet.They are eating,and drinking water.But they are not pooping regularly,and seem a little lathargic.I've been mixing a little bit of pumpkin with there food,but no change.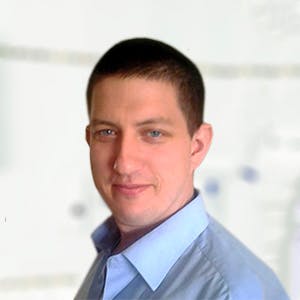 1816
Recommendations
It is strange that all three are experiencing problems with defecating, or lack of defecating. Mixing some mineral oil into their food can help the transit of faeces; if they're still not defecating regularly after the mineral oil, visit your Veterinarian for an examination. Regards Dr Callum Turner DVM
Add a comment to Sampson,Benny,Kobie's experience
Was this experience helpful?
Chrissie
Cocker Spanial
5 Months
0 found helpful
My puppy is 5 months old. She is very lethargic and has lost her appetite. She first had diarrhea and later started vomiting Flegm like substance and so we took her to the vet. They have her the drip. They didn't really describe what her sickness was. We brought her home and she kept on vomiting from time to time. It really bothered me. And then she had bloody diarrhea. Then we took her to the vet once again and the drip was given. It is the third day now. And she puts out every medication given orally. But drinks water on her own now. She had bloody diarrhea once again too. I'm really very worried. I don't mind spending any amount on her as long as she gets better. I'm really not sure what her sickness is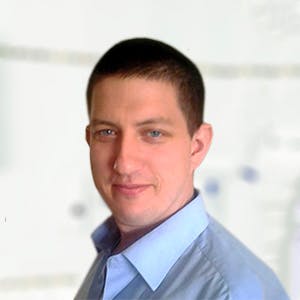 1816
Recommendations
There are many causes of gastroenteritis which may cause blood in the stool including infections (Parvo if Chrissie isn't vaccinated), foreign bodies, tumours (a bit too young), poisoning and other internal conditions. Some cases of gastroenteritis may take as long as a few weeks to fully resolve; culture of faeces may help to identify a pathogen to target an appropriate antibiotic (if infection is the cause), but in most cases supportive therapy (fluids, antiemetics etc…) is the best course of action. I haven't examined Chrissie so it is difficult to comment, but speak more with your Veterinarian about their suspicion of the cause and what else they can offer. Regards Dr Callum Turner DVM
Add a comment to Chrissie 's experience
Was this experience helpful?
Bella
Golden Retriever
6 Months
0 found helpful
My 6 month old Golden vomiting her food up & diarrhea. Started last week gave goat milk & pumpkin with food it stopped after 24 hours. Now a week later she's doing the same thing. UTD On all shots,no new food. I don't know what could be causing this.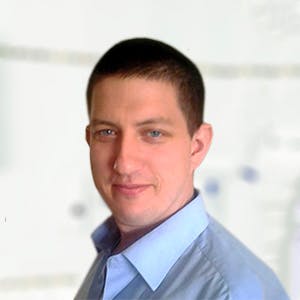 1816
Recommendations
There can be many different causes of vomiting and diarrhoea in young dogs (or any age) including infection (shots only cover a few types of diseases), eating something from the garden or trash, foreign bodies or food intolerance. You could try switching to a sensitive diet for two weeks to see if there is any change and then slowly change back to the regular food, if the gastrointestinal upset occurs again you know it is due to the food. Regards Dr Callum Turner DVM
Add a comment to Bella's experience
Was this experience helpful?
Zeus
German Shepherd
9 Weeks
0 found helpful
On Monday I brought my 9 week old German Shepherd to the emergency vet because he was excessively drooling and making a hacking noise. They did an X-ray, tested him for parvo, took his blood work, and did an ultrasound and found that his intestines were swollen but they didnt see an obstruction. They gave him some fluids and anti nausea meds and we went home. The next day he was still drooling and had diarrhea so I brought him to my local vet and they gave him more fluids/antinausea meds just in case, tested him for giardia and did a fecal test and they all came back negative. Today he still is eating and has an appetite and is getting adequate water but has thrown up a small amount of just water twice and is still drooling and making that hacking noise. I dont know if this is normal because he is still healing or if I should take him in again even though they didnt find anything last time.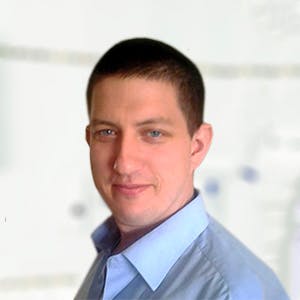 1816
Recommendations
Most probably the drooling and coughing is due to the gastrointestinal irritation; ensuring that Zeus remains hydrated and has a easily digestible kibble will help, try him on a sensitive diet kibble for a while. If you remain concerned, visit your Veterinarian again for another examination. Regards Dr Callum Turner DVM
Add a comment to Zeus's experience
Was this experience helpful?
Rocko
Staffordshire Bull Terrier
1 Year
0 found helpful
Rocko has been sick since last Wednesday. It is now Sunday. Thursday he was taken to the emergency because he wasn't eating but still drinking. He had fever of 104.7 and was given shot of penicillin. Monitored his temp overnight which went down. Took him to vet Friday morning fever has gone down to 103 and was given another shot of antibiotics and given 500mg Amoxcillin twice a day. Was told to feed him very little raw sirloin 2-3 times a day. I've been able to hand feed him, give him his meds and am able to force him to drink but he's still extremely lethargic. Should I give him a feel more days to feel better or should I take him back to the vet?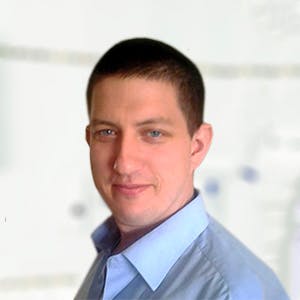 1816
Recommendations
Normally you would expect to see some improvement after four or five days, but some gastrointestinal infections can take ten days or more to resolve; antibiotic therapy and hydration are very important. If you have concerns it is best to visit your Veterinarian to be on the safe side. Regards Dr Callum Turner DVM
Add a comment to Rocko 's experience
Was this experience helpful?
Monroe
Maltipoo
4 Years
0 found helpful
Symptoms
Vomiting Diarrhea Drooling

My dog suddenly has vomiting and diarrhea. I took her out in the backyard this morning. She was not on leach. I have a feeling she ate something. She started drooling too. She through up whatever she ate in the morning. Please let me know what should I do. Thank you.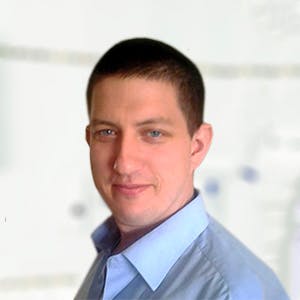 1816
Recommendations
If there is a mild stomach upset caused by the ingestion of something there is a good chance that by keeping Monroe hydrated she can ride it out in a few days; if she ate something poisonous there is the possibility of it being more serious. Make sure she is drinking fluids and try to encourage her to eat; if you have any doubts, visit your Veterinarian. Regards Dr Callum Turner DVM
Add a comment to Monroe 's experience
Was this experience helpful?
Prince
mini schnauzer
12 Years
0 found helpful
Has Symptoms
vomitting bile frequently
Prince had been vomiting & passing formless bloody diarrhoea the past 2 days. We brought him the vet on Tuesday and was diagnosed with severe stomach infection. He is currently on medication with antibiotics and other meds to stop his vomiting and diarrhoea. He hasn't eaten much the whole of yesterday, despite cooking porridge for him to eat. We left a spoonful of his usual kibbles in his bowl overnight in case he was hungry. This morning, we saw the bowl was empty and he was still having slight diarrhoea but without the blood. However, he did not want to take his medications despite mixing it with his food. Should we go back to the vet or wait out another 2-3 days?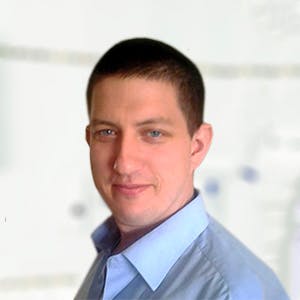 1816
Recommendations
It is important to get his medication down, dogs can be sneaky and remove all food from around the pills; it may be a case of forcing them down (there are youtube videos you can see for this). Diarrhoea and vomiting can take a week or so to improve, so unless there is a worsening of symptoms I wouldn't worry too much. Just make sure that Prince remains hydrated and takes his meds. Regards Dr Callum Turner DVM
Add a comment to Prince's experience
Was this experience helpful?
Karpy
Dachshund
11
0 found helpful
my 11 year old Dachshund seems to have stomach espasms which come about every 3-5 mins. she doesn't have diahrrea or vomit and has a normal appetite. This has been going on for two days now. She doesn't have fever either and drinks water as usuall. We haven't change diet or anything, but I suspect she ate cat poop :/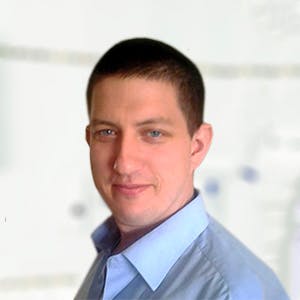 1816
Recommendations
The spasms may be in response to pain either from the spine or from the abdomen. Spinal disorders and trauma can cause stomach spasms and gastrointestinal (and other) problems like foreign bodies can cause spasms as a pain response. It would be best to visit your Veterinarian to take a look at Karpy to determine the cause and to make a faecal floatation test to check for parasites. Regards Dr Callum Turner DVM
Add a comment to Karpy's experience
Was this experience helpful?
Denver
Golden Retriever
1
0 found helpful
hi my dog became ill on monday with sickness, which lasted for around 9 hours, he became very lethargic and depressed with no interest in food so we took him to the vets on wednesday, they kept him in for the day as he had a slightly high temperature, looked depressed and had dropped some weight.

he was kept in for the day and given an IV as he was dehydrated and antibiotics, the vet diagnosed him with gastroenteritis. took him home wednesday evening, its been almost 24 hours and he still will not eat , is still very depressed and is just sleeping.

im just worried now that he wont eat, its going to be a struggle to get him to take his antibiotics.

Is this normal for him to still be off food, and how long can i expect to see noticeable improvement? also, do you have any tips for me to help him take his antibiotic tablets if hes not eating? usually we disguise it in meat and he has no issue.

thank you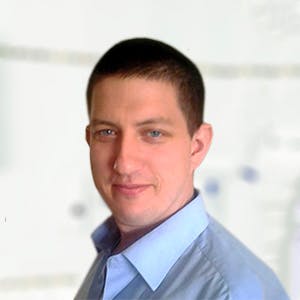 1816
Recommendations
I am sure you know the feeling after a tummy bug, the last thing you want is to eat; but you know you need to do it, Denver doesn't. It may be worth trying to feed him some boiled chicken and rice which may be moist and appetising for him to have something in his stomach. If you are unable to get him to eat, you may need to force the tablets which can be distressing for owners as they think they are manhandling their loved one. You pretty much need to hold Denver's head back, push the tablet to the back of the throat and quickly hold the mouth closed and rub the throat (there are videos on youtube with the technique); just remember it is in his best interest to take the medicine and dogs are more resilient than you think. Regards Dr Callum Turner DVM
Add a comment to Denver's experience
Was this experience helpful?
Betty
Black and Tan Coonhound
14 Months
0 found helpful
My Black and Tan coonhound Betty had greenish vomit in her kennel yesterday morning. She refused to eat and has had very little water. She has been lethargic and not so much wining but making grunting noises of discomfort. My daughter had noticed that she had vomited again on the porch yesterday. She slept through the night and this morning when I took her out for potty she did take a little drink of water. no stools. I offered her food and she didn't eat again. She then went out on to the back porch and drank a little more but 5 minutes later she vomited again, this time it was more yellow than green. Now at this point of the late morning at about 24hrs I'm concerned and was wondering how urgent it is to take her to the vet or if I can wait a while to see if it may pass. Few things to note; our family is just getting over the stomach virus last week and the week before and our girl Betty did get vomited on by my 1 year old. She is just now coming off of being in heat (no change of pregnancy!), my other coonhound Bluebelle seems to be acting normal but also refuses to eat (not sure if she is ill also or the fact that she usually waits for my Betty to eat before she starts eating.) They haven't changed there food brand but they have this past week changed to a different flavor that has legumes in it. Also to be brutal about it my eldest daughter has been having a lot of medical stuff going on at the moment and our family has had to spend a lot of money we don't have to pay for deductibles and co pays, so I really don't want to pay for vet bills unless it is totally necessary. thank you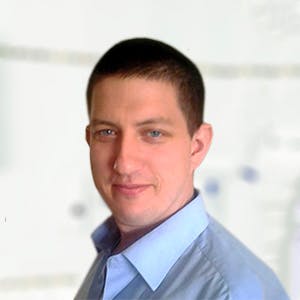 1816
Recommendations
There are a few reason for Betty to be off her food and vomiting including change of diet (even if it is the same brand), gastroenteritis (most dogs will have a bad spell before the age of 18 months), pyometra (may occur in intact females after heat), foreign bodies (has she ingested something and there is now an obstruction) or poisoning. Given the range of possible causes, it would be best to visit your Veterinarian; until you visit ensure that she is remaining hydrated (if she isn't drinking she may require intravenous fluids) and make sure she isn't running a temperature (should be less than 103°F), if she has a fever or you notice vaginal discharge or any other concerning symptom, visit your Veterinarian immediately. Regards Dr Callum Turner DVM
Thank you so much for your time. After my post at about 1pm I was able to get her to drink some fluids from a syringe without a fight and she ate about 3 table spoons of chicken and rice from my hand. She seems a little more alert and is taking small sips of water by herself. I'm thinking she maybe on the mend, but I will still continue to monitor her closely. No more vomit since this morning. Thank you again
Add a comment to Betty's experience
Was this experience helpful?
Hercules
Pittbull mix
2-3 months
0 found helpful
I have a puppy, about 2-3 months and yesterday he woke up with a loss of appetite and he started with regular brown diarrhea then as the day progressed he threw up some dog food he ate earlier that day. Towards the night he pooped out what seemed to be raspberry colored diahrreah. He still has the intent to drink lots of water and no more vomiting but this morning I took him out to poop and it seemed to be more of a pinkesh color rather then the darker poop yesterday. Unfortunately I Dont have the funds to take him to the vet as they charge an arm and a leg for this treatment. My idea of the diagnosis is maybe eating some old turkey i was feeding my older dog or a plant as he is always biting at my moms aloe vera plant. I read to give him some chicken with rice and was wondering if its safe to give to him because he is a puppy still so not sure if house food like that will be safe or harm him. Please help I am freaking out I Dont wanna leave him by himself but I also have things to do so please help me get him better and healthy again.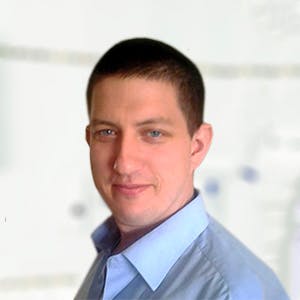 1816
Recommendations
There are a few causes of the symptoms you are describing and the presence of raspberry coloured diarrhoea maybe Parvo which is always a possibility in young puppies especially if they are unvaccinated or under sixteen weeks; you would need to visit your Veterinarian if it is Parvo. Other causes may be due to foreign body obstruction or other damage to the gastrointestinal tract. Regardless of cost, I would recommend having Hercules checked by a Veterinarian. Regards Dr Callum Turner DVM
Add a comment to Hercules's experience
Was this experience helpful?
G.G
Schnauzer
4/5 years old
0 found helpful
Has Symptoms
Vomiting white slimy foam
We got a Chihuahua puppy little over week ago bout 3days of having her she got very sick from low blood sugar she passed away at the emergency vet before they could check her for parvo or other viruses. It's been exactly a week now my 4/5 yr old min schnauzer is throwing up first it was yellow bike now white slimy foam she's still trying to drink little bits of water. She had a parvo vaccine and has been space. What should I do vet doesn't open for bout 7 hours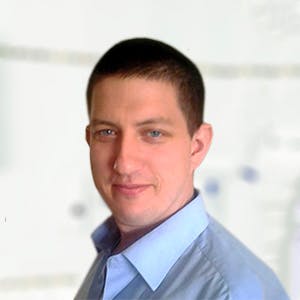 1816
Recommendations
The vomiting of yellow fluid and white foam is indicative of an empty stomach; it is possible that GG has a stomach bug which may occur in dogs at any age regardless of vaccination status (vaccines don't cover every pathogen, just the important ones). Usually these stomach bugs are transient and pass after seven or ten days; during this time, ensuring that GG remains hydrated and has palatable food (mix some wet food with water and syringe it to her mouth). A visit to your Veterinarian would be best to confirm the diagnosis and to possibly prescribe antibiotics and other supportive care. Regards Dr Callum Turner DVM
I have a 13 year old Westin, and he has had diarrhea for a few days, we can't seem to stop it, I have been giving him rice and plain yogurt, is there something else I can do for him?
Add a comment to G.G's experience
Was this experience helpful?
Milo
pomeranian cross
2 Years
0 found helpful
Hi, my dog is a small mixed breed male aged 2. He has been to the vets, was diagnosed with gastroenteritis and was put on an IV drip for the day and given anti sickness meds. We were sent home with some antibotics and probiotics. We were told to come back in if no signs of improvement in 24-48 hours. I'm not sure whether to take him back or not. We are on day 2 since he has been to the vets. He has shown signs of improvement in that he no longer has the really bad diarrhoea and has not been sick but he isn't eating or drinking. He had a small amount of food yesterday which we hid his meds in but today he won't take anything of us (not even chicken). So now we are really struggling to give him the anti-biotics and he won't take them. I don't know whether to go back or not.. because the major symptoms have gone but he is still definitely not himself, very lethargic and not eating or drinking.. Wanted to know what is suggested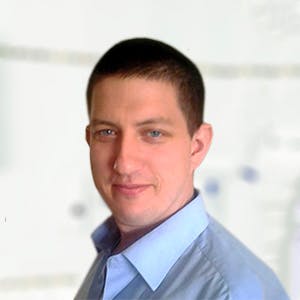 1816
Recommendations
It is important that Milo finishes his course of antibiotics to ensure that the infection is treated. It can be difficult to give tablets to a dog that isn't eating, if you are able to give them to him by placing the tablet at the back of the throat and raising his muzzle and rubbing his throat area would be great; but not every owner is comfortable in doing so. Hydration is the most important thing and his appetite should return. If you are having trouble administering the tablets, visit your Veterinarian, they may be able to offer some alternatives for the remainder of the treatment. Regards Dr Callum Turner DVM
Add a comment to Milo's experience
Was this experience helpful?
Mali
Jack Russell Terrier
12 Years
Hi, Friday morning my dog started to become ill, he was vomiting and had Diarrhea. That stopped around midday i ended up taking him to the vet Friday night he had a blood test taken which came back nothing alerting he also had an injection for nausea but it's now Sunday night and he has not eaten at all he drinks water here and there but I'm not sure how long before he starts showing some improvement he sleeps all day no evergy either what should I do ? Thanks
Kitsi
Tibetan Spaniel
My 3 yr old 15 lb Tibetan Spaniel began to vomit food, then white foam. 7-8 episodes of vomiting within 25 minutes. We went to an emergency vet clinic an an x-ray of her GI tract showed gastrointestinal gas and appeared as if she had a bowel obstruction. She vomited blood. The x-ray was repeated 4 hours later and the "obstruction" appeared to have moved further down. At this point, the vet diagnosed her with gastroenteritis after having performed liver and pancreatic bloodwork to rule out liver disease or pancreatitis. She was hydrated with IV fluids and eventually had a bowel movement. She is at home on a boiled chicken breast and soupy rice mixture q4 hours in small quantities and is being given a po medication q8 hours. She is very lethargic and we are watching her closely. Her vet bill for overnight care came to over $1,300.00. We live in an expensive suburb of Wash, DC.