What is Ataxia?
An unbalanced gait in our pets is most likely secondary to the presence of a lesion. Simply said, ataxia will mean a lesion will be found in areas of the brain, inner ear or spinal cord. The exact cause of the loss of balance will determine the treatment protocol and the likelihood of recovery. Loss of balance can be frightening for your pet, and necessitates calmness and extra care on your part.
Gait problems, characterized by an uncoordinated movement and loss of balance, is known as ataxia in veterinary terms. A sensory dysfunction, ataxia can display many symptoms including tremors and postural abnormalities. If your dog is losing his balance and coordination, a veterinary visit is crucial.
Symptoms of Ataxia in Dogs
The extent of the loss of balance can vary from pet to pet. If your canine companion is showing signs of gait difficulties, consult your veterinarian without delay. Symptoms that could accompany the unbalanced gait are listed here.
Nausea and vomiting due to equilibrium problems
Loss of appetite because of the nausea
Head tilt which keeps one ear lower than the other
Reduction in hearing abilities
Changes in mental state
Behavioral differences like a lack of bladder control in the house
Abnormal eye movement (up and down or side to side)
Loss of limb coordination which could include limb crossover, large steps and a wide stance
Staggering, falling, swaying, drifting, and circling
Tremors
Dizziness
Types
Three anatomic regions of the nervous system are involved in unbalanced gait. The types of ataxia associated with the three regions are as follows.
Vestibular ataxia

This results from a mix up of inner ear messages to the brain regarding balance
A loss of balance, unsteadiness, and a strange positioning of the head are characteristic to vestibular disturbances

Proprioceptive (sensory) ataxia

This form is caused by a compression of the spinal cord
Lack of coordination and weakness are signs of the condition

Cerebellar ataxia

The cerebellum, which is responsible for coordination and movement, is damaged
Sudden head movements cause dizziness, and the eyes will move abnormally
This condition is sometimes mistaken for a stroke
Causes of Ataxia in Dogs
The cause for the ataxia will be determined by pinpointing the location of the lesion. Some of the causes of unbalanced gait are listed here.
Vestibular ataxia

Immune-related illnesses
Cancer
Trauma to the ear
Poisoning
Fungal infection
Idiopathic (unknown)

Proprioceptive (sensory) ataxia

Cysts
Nerve degeneration
Blood clot
Cancer
Infection
Trauma

Cerebellar ataxia

Cell degeneration
Hereditary factors
Congenital (present at birth)
Brain tumor
Infection
Diagnosis of Ataxia in Dogs
The protocol for diagnosing ataxia can be extensive. When you bring your beloved canine companion to the veterinarian, be prepared to list every symptom or behavioral change you have observed. Because the loss of balance, dizziness, and related symptoms can cause your dog to become frightened, do your best to exhibit a sense of calm during the examination. This demeanor could carry over to your pet, allowing him to relax while being examined.
Your veterinary team will assess your dog's gait, providing assistance to him if needed when walking or standing. The gait of your dog can tell the experienced eye of your veterinarian much about what is happening in relation to the health of your pet. The analysis will involve watching your pet walk, and possibly observing him attempting stairs, all the while keeping the safety of your dog paramount.
The physical examination will also include neurological, reflex, and limb sensitivity tests. Imaging tests may be done to reach a definitive conclusion.
Radiographs, plain and contrast
Myelography (dye and x-ray to assess the spinal cord)
Magnetic resonance imaging (this is the best way to assess ataxia and view the brain)
Computed tomography scan
Muscle and nerve biopsies, and cerebrospinal fluid analysis can be done if the uncertainty of the cause is still present. Urine and blood analysis might be considered to rule out infection or disease.
Treatment of Ataxia in Dogs
The treatment plan for ataxia can take many different directions, which will be contingent on the location of lesions present, the severity of the loss of balance, the age of your pet, and the underlying disease factor, if this is the case.
Often, eliminating the underlying cause (through surgery for a tumor, chemotherapy, and radiation for cancer, or medication for an infection for example) will relieve the unbalanced gait and coordination issues. In some cases, though, effects will remain. For instance, your pet could live with a permanent degree of head tilt, or the remnants of a gait abnormality. There are dogs who have a good quality of life, even though they have balance problems.
Hereditary and congenital imbalance conditions have no cure.
Recovery of Ataxia in Dogs
To begin, we must face the reality that some pets who are left with very severe effects from unbalanced gait, or have an ataxia condition that progresses to a state of incapacitation, will be euthanized because they are unable to cope or continue.
Supportive care is the key to a happy, comfortable life for a dog with less severe, yet nonetheless permanent, effects from ataxia. You must maintain a safe environment for your much-loved canine family member. Monitoring your pet at all times when you are home, and keeping his living space free from potential injury (such as blocking access to stairs) will be a necessity. When you leave your dog, alone in the house, confinement to a crate or a safe area will be in his best interest.
A dog with a loss of balance will need a day to day assistance with his needs. Feeding time can be an effort if he has tremors and finds it difficult to eat. Taking him for walks will take longer, and he will require assistance for balance. Medication requirements for nausea and dizziness may become the norm. Even with these changes and others, your dog can continue to be a great family pet with your help, and the advice of your veterinarian.
Ataxia Questions and Advice from Veterinary Professionals
Chace
Boxer
9 Years
0 found helpful
My 9 year old Boxer Chace has always been very energetic and has had no major health issues. He only had a torn ligament on his left hind leg when he was 1 year old and I didn't proceed with a surgery as the vet recommended because I believed in other ways of fixing it. He swam a lot and took it easy on running and gave him a daily glucosamine supplement and as I thought he showed amazing improvement and was healed. Last week I noticed a slight wobbling on his hind leg and since he ate his food and had all his senses and showed no other symptoms I didn't think anything of it. Next morning he walked as if he was drunk. I took him to the vet right away and after blood work and xrays he was referred to a neurologist as they were unable to find anything. Neurologist recommended an MRI as he found nothing else and said that it's most likely in the brain. By the time we left the vet's office my boy had to be carried out to the car as he was now unable to stand up as his legs were stiff and kept buckling. He's currently on prednisone steroids and after just one day of taking them he showed great improvement. He's now able to go up and down the stairs on his own and even attempts to run until I tell him to relax as I don't want him to hurt himself. His previous vet who reviewed the xrays said he has arthritis on his hind. I would greatly appreciate your opinion on his condition and what you think it could be. If it's Ataxia or a neurological condition could steroids make that much of a great improvement? He's almost back to his normal self with a slight coordination issue on the hind legs. Thank you in advance.
Add a comment to Chace's experience
Was this experience helpful?
Shyla
Malamute
11 Years
3 found helpful
3 months ago, my 11yo Malamute started panting within a few hundred feet and walked very slowly on walks. Her normal walk usually consisted of pulling like a freight train until she started to tire out. She also started becoming lethargic and not following me in and out of the house when I went outside which, if I was home, no matter how many times I went out, she HAD to follow me. Took her to the vet and had thyroid panel done. Free T4 was 90 but her TSH was at the low end of normal. The rest of the panel were either low or in the low end of normal. Her liver enzymes we're very slightly elevated. She was dosed with .5mg Levothyroxine BID. No significant improvement during the first week. She started to not eat, but I attributed it to trying to change from her usual dog food to a different brand aimed at Senior nutrition. Then started showing blood in her stool which had become very loose. It cleared up in a couple days, but vet wanted to do abdominal US. Scan showed small bump on spleen, sludge in gallbladder, sloshing in duodenum, and thickening of stomach wall...which wasn't indicative of cancer because the wall layers hadn't "melded" together as was common. Endoscopy was the only next definitive step to rule out digestive cancer so we opted for Prednisone. Vet suggested still giving Levothyroxine because it couldn't hurt. Thirst and hunger increased, but would only eat single proteins...boiled chicken, cooked venison or beef and hot dogs. IF she got hungry enough, she would eat her regular dry food. Then she got really watery stools (no blood at all) and really bad breath...had reflux symptoms. Gave her a Zantac and she resumed eating, going for walks (still slowly), and stools became almost normal. Then, 3 days ago, we ran out of her Levothyroxine. Since the vet and I weren't sure it was even working, I didn't rush to get it refilled. That's when she went downhill...FAST! She became ataxic, left eye squinting, severe right head tilt, weakness in right hind leg, walking into walls and making huge circles to turn around. Distraction from walking that caused her to turn suddenly would cause rear end to buckle under her. Got her back on Levothyroxine. After first dose, she seemed to have more energy and some of her appetite. She spent most of yesterday pacing in circles, crashing into things, falling/rolling down, drinking and only eating hot dogs. Today, I had to coax her to go outside twice and she has literally slept all day except the 2 times I got her outside. Her left eye consistently points out and/or to the upper left. She sometimes has difficulty drinking and her tongue sometimes hangs out...either just the tip or the whole thing depending on her level of alertness. She only responds to short commands and she is slowly starting to not respond to those either. Not sure if there's a positive prognosis, but also not sure if it's too early to determine effectiveness of the Levothyroxine and whether it will help clear up the neurological symptoms. We've been discussing euthanasia and are ready to do what's necessary, but not sure whether we should give the Levothyroxine more time to work.
Add a comment to Shyla's experience
Was this experience helpful?
Sunny
Australian Shepherd
12 Years
0 found helpful
Sunny is a 12 year old Australian Shepherd. I took her to the vet 2 months ago not because she seems sick, but because she seemed to be losing weight, despite increasing her food to 3 cups a day. Our younger 8 year old eats 2 cups, is smaller, and weighs 10 lbs more! She's always been more active and had a higher metabolism, but it didn't explain why she was hips and ribs poking out skinny. I'd been monitoring her weight on the scale at home, and she seemed to be barely maintaining at 40 lbs. At her fighting fittest during her agility years, she was 48 lbs of solid muscle - to have lost 1/6th of her body weight when she'd been normal/lean her whole life?

They found tumors in her abdomen. To find out whether they're cancerous or not would require poking or cutting into them, risking rupture and bleedout, with little to no chance of surgery or diagnosis being helpful. Sonigram shows they're full of blood, so likely giant cavernous hemangiomas (if non cancerous) or some variation on other organs, all the organs, cancerous, non cancerous, we don't know. What we do know is that she acts happy and normal, and any cutting and poking and stress would do more damage to her spirit than letting her go on as she is, and her indominitable bull-headed sheepdog will is her best fighting tool she will have to keep going as long as possible.

So, we chose to address the weight issue, by feeding her cooked whole-dinners of chicken, broccoli, sweet potatoes, blueberries, salmon, hard-boiled eggs - basically a keto diet - along with a smaller amount of her kibble and added turkey-tail vitamins to her senior vitamins, and are feeding her several times throughout the day in smaller meals. This seems to be working, as she's put weight back on, and the whole-food diet is not just making her feel energized and great, but our younger 8-year old as well! (He can't be left out!)

However, in the past few days, we've noticed her slipping on the stairs a bit more, skittering on the back deck, and losing traction in her back end. She has an old groin-muscle injury from agility and resulting stiffness, and I know she's gotten more wide-legged and her gait is off since she's gotten older from it, but I'm wondering if this could be ataxia from metastasizing tumors... other concerning signs new this week is her voice seems to have gone a bit hoarse. :-/ That was the first sign my never-smoked-a-day-in-his-life father-in-law had pancreatic cancer (and died a month later). Xray and sonigram showed her heart and lungs to be clear - just her gut was taking up space so her diaphragm and stomach had limited room... and she's had various sebaceous cysts for years that I've always seen as a sign of impending doom, except some of the newer ones are crusty and sound like the warning-sign ones they tell you about.

But, she continues to smile, act like nothing's wrong, happily dominates dog #2, and demands attention now that she suspects we're giving in to her every whim and wish for it for some reason...

Putting nausea in symptoms - she rarely throws anything up, but often gets the dry-heaves in the morning, probably due to how everything is sitting pushed in her gut. She's gotten terrible gas though - this started before we changed the diet... the vet wanted to put her on some sort of anti-diarrheal, but I think it just blocked her up and was giving her hemanic(?) encephalitis or something, as she'd look confused and stare at us and was really out of it... that worried us, so we stopped the medication. This was about the time we sat down the the vet and decided we were not going to pursue a medicated route, and going to try to simply make her comfortable and give her body the tools it needs to do its best through holistic means. I guess what I'm hoping to get from here is advice on what signs/symptoms I should be on the lookout for as things get worse if things are metastasizing and tumors are spreading.
Add a comment to Sunny's experience
Was this experience helpful?
Suka
Border Collie
18 Years
0 found helpful
My 18 year old border collie had taken comfortis for fleas before. This time she had a reaction to her dose. She has a strange look in her eyes, and i noticed a limp. She almost fell over when I picked up her leg, as though her balance was gone. She stood there looking at me at the step I could see her front legs bowed, and head tilted. I carried her down the one step down to the grass. There was not much movement, but was able to follow me slowly. After coming inside, she almost can't stand up. I'm worried about her and can't see her this way. Does this ever go away? Will the reaction subside at some point, or has it done permanent damage?
Add a comment to Suka's experience
Was this experience helpful?
Bella
Pit bull
13 Years
0 found helpful
My dog, Bella, started experiencing rear end coordination problems about 2 months ago. Since then we have had her on Rimadyl and Gabapenten daily(400 mg gabapenten and 150 mg of rimadyl) Her symptoms are getting worse despite the medications. She is still happy most of the time and eating well. She seems to be in pain occasionally, she trembles for 30-45 minutes and then settles down. Is there a better coarse of treatment? Our vet says to keep giving her the prescriptions as they work best together, but I see no improvement.
Add a comment to Bella's experience
Was this experience helpful?
Porter
Bluetick Coonhound
3 Years
0 found helpful
My 3 yr old bluetick coonhound just had the strangest thing happen...he was walking outside, stopped and I noticed that he was like a statue..his entire body was stiff and his eyes were fixed. He stood there for what seemed like a lifetime. I was panicked but didn't what to rush up on him or scare him. I called his name and spoke softly to him until he broke his statue like stare. He took a step and fell over. He got right up but I was at his side and just kept him still and stroked him as I spoke to him. He was scared and I was as well. We took it slow back into the house but by the time we got in the door (1/2 a minute) he was fine. WTH? I was terrified and needed a minute to get myself together and he was back to his normal goofy self. This has happened twice in the last year (at least 7 months apart) and it is a terrifying thing to experience. The vet can't find anything wrong with him. This is crazy! He is a 3yr old dog that has never had any trama. This started happening after he turned three. What could possibly be wrong and why cant they find anything?
Add a comment to Porter's experience
Was this experience helpful?
Murphy
English Bulldog
6 Years
0 found helpful
Has Symptoms
Trouble walking and slipping
Is there anyway to reverse Potassium Bromide ataxia? Our Murphy has cluster seizures and since he was put on the Potassium Bromide his hind quarters have gone from wobbly to walking like he's drink 75% of the time.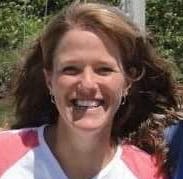 Dr. Michele King, DVM
Dr. Michele King DVM
1611
Recommendations
The weakness and ataxia that can be caused by Potassium Bromide can typically be decreased with a decrease in dosage. Murphy may need to take a combination of drugs if he can't tolerate his dosage of one. Your veterinarian can help you decide what his dosage might be, or if he needs other medications.
Add a comment to Murphy's experience
Was this experience helpful?
Buddha
Pug
9 Years
0 found helpful
My 9.5 year male pug has been acting peculiarly lately. We had an unexpected trip 1500 miles from home and I thought this was what brought on the issue. It started with bizarre behavior (lethargy, disorientation and a barking cough). The vet (not our normal vet) examined him with xrays and lab work up and diagnosed collapsing trachea. He was put on steroids, antibiotic (in case he had an infection going on as his white or red cells were a bit off) and a cough syrup. He was seemingly better within a few days, though not at all playful. He seemed depressed. Then after awhile he improved but that lasted only for a couple days and he was back to seeming depressed. I took him back in for more exams which included a full body CT scan, which showed nothing out of the ordinary. They prescribed more steroids for any unseen inflammation and a sedative. We came home a week ago and he was back to his old self but yesterday he seemed very out of it (depressed?) and today his gait is very odd. He almost seems uncoordinated but stiff? He is curling his front paws under and standing like that at times. He can't walk that way but his when he stands, it's almost like he forgot how and will curl his paws under and stand up, then once standing he opens them up and lays the pad on the floor. His hind quarters look stiff and super uncoordinated. He sleeps and has little interest in food, which is very very unlike him. He loves food typically. I had to coax him out of the crate to go outside and encourage him to go potty but he just seemed confused. He doesn't pick his head up when you call his name either, also unlike him. He just seems out of it, like he's drugged but of course he is not. I'm hesitant to go to another vet and have more exams done only to be told there is nothing wrong with him but he seems very strange acting and his gait is definitely off. There is no way he could attempt a walk down the street if that gives you an idea of his level of incapacity.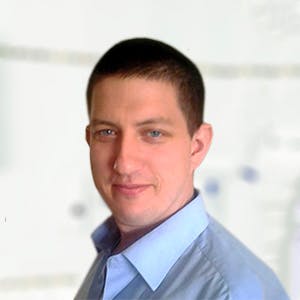 3320
Recommendations
It is difficult to say what may be going on here, sometimes the stress of a long journey may lead to some behavioural issues (lethargy and depression) but we wouldn't expect to see problems with paw curling etc… It seems that he is otherwise healthy and the CT scan would have detected any brain lesions or anything else concerning; if you have further concerns you may ask for a copy of the CT scan and send it to a telemedicine provider (PetRays) for a board certified Radiologist or Neurologist to take a look to be on the safe side. Without examining Buddha and checking all results I cannot really weigh in with a cause. Regards Dr Callum Turner DVM
Add a comment to Buddha's experience
Was this experience helpful?
Luna
Labrador Husky
4 Years
0 found helpful
My 4 year old chocolate lab started acting unlike herself 5 days ago. She showed signs of being a little wobbly when she walked and just didn't seen her usual spirited self. By Wednesday the issue had progressed to where she didn't even want to get out of bed or come when called. Also never an issue before. Her "wobble" had gotten a little worse so I made an appointment and took her in. The vet said she seemed to have a sprained knee although she never yelps or anything if you mess with it. He prescribed her 2 pain pills to take every 12 hours. Now 3 days later, she's having difficulty walking. She's extremly off balance, falls down, walks in circles and is very slow. My in laws think it's the pain medicine she is on, but I'm not sure this seems right. Any thoughts?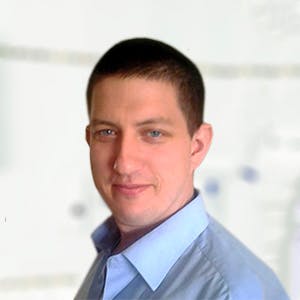 3320
Recommendations
Without examining Luna it is difficult to say what the specific cause is; neurological disorders, vestibular disorders, head trauma, poisoning among many other conditions may cause similar symptoms and also without examining her I cannot determine whether or not there is an issue her with stifle (knee). I would try to keep her rested and hydrated, if there is no improvement I would recommend you return to your Veterinarian for a follow up examination. Regards Dr Callum Turner DVM
Add a comment to Luna's experience
Was this experience helpful?
Sophie
Pekingese
10 Years
0 found helpful
Has Symptoms
Acute hind limb ataxia, non-painful
My 10 yr old Pekingese became acutely ataxic in the hind limbs 4 days ago. She has been non-painful & after, or in spite of, dosing with Meloxicam since that evening, she has shown gradual improvement. However, she is still unsteady & weaves a tad, although she is picking up speed while walking. She has also been able to eliminate easily & with normal posture. And while, it does tend to droop more readily, she has no trouble getting her tail up while eliminating or walking. There's was a very slight roaching of her back and her proprioceptor responses, while slightly diminished, are relatively normal and no pain is elicited with pressure along her entire back, nor with lifting by her tail or when she is picked up. No nystagmus, nor other signs other than the hind legs, so it does not appear to be vestibular or disc disease. The only thing that I recall happening, was her being startled the night before when she turned & ran into something that she didn't realize was there & yipped, but seemed fine after. I figured that it just startled her, but wasn't hurt. Could it be an simple as slight bruising of her cord? Can you think of anything else? This just seems so unusual based as my previous experience as a (now retired) veterinary technician. Her attitude & appetite have been fine. She does not attempt to jump up on the chair, as she is obviously aware that she is incapable.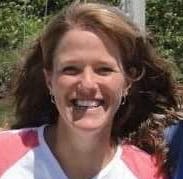 Dr. Michele King, DVM
Dr. Michele King DVM
1611
Recommendations
Hind limb ataxia with decreased proprioceptive responses are quite indicative of spinal cord trauma, whether it is from a disc extrusion, a sudden movement, or a degenerative condition. Sophie seems to be improving slowly, and it would seen a good idea to continue with her current therapy.
Add a comment to Sophie's experience
Was this experience helpful?
Gigi
Pug
11 Years
0 found helpful
My dog's leg is buckling out from under her and then folding up and going stiff. We have been to our vet as recently as yesterday. Her X-rays show very bad arthritis in her back. We were treating with hydra therapy and acupuncture before her leg started to collapse under her weight. She is now on a muscle relaxant and pain killer, and Rimadyl 25mg and Methocarbamol 500mg. She is on a week of bed rest in a pen. I carry her outside for potty breaks. IS there anything else we can be doing? She is otherwise very healthy.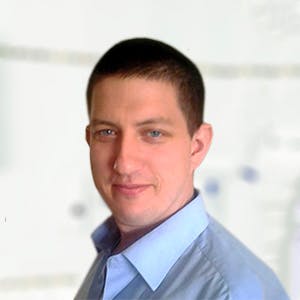 3320
Recommendations
At this stage it is really a case of waiting it out to see if there is any improvement with rest, rest is best many times. Without examining Gigi and looking at x-ray I cannot really weigh in with any other alternatives; you should continue with the hydrotherapy and acupuncture and monitor for improvement. Regards Dr Callum Turner DVM
Add a comment to Gigi's experience
Was this experience helpful?
Lily
Malchi
Nine Years
0 found helpful
My dog Lily is around 9 years old. She has always been a pretty energetic dog but she has also always had minor weakness in her hind legs which was never too much of an issue. However, for the past week or so she appears to be dragging her legs. I can't really tell if she is dragging her front or her back legs because it's only a slight drag, but she still walks and runs cautiously. She also seems to be a bit confused because she has been digging excessively to the point where she pants quite a bit. Additionally, she appears to have a slight lack of coordination and balance/ when she sits she slides into a laying down position. I have taken her to the vet twice but each time she goes it is like she's perfectly fine- she doesn't show her symptoms! Yet, when she's home she still displays them. She has no loss of appetite and eats very well. She also still goes for daily walks which she enjoys and she responds to stimuli pretty normally, besides bumping into stuff at times (maybe this is because she is relying on her surroundings to support her and kee her up?) She breathes a bit heavily at time or more rather she will make a low grunting noise when she's resting. I just am confused about the few symptoms she has and what I should investigate into seeing if she needs anything.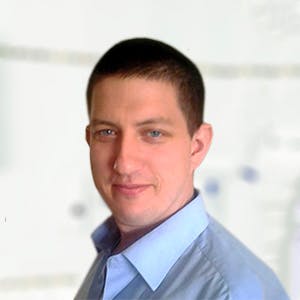 3320
Recommendations
It is difficult to say what may be causing these symptoms especially if your Veterinarian hasn't found anything on two physical examinations; you should try to record the episodes or symptoms that present whilst you're at home as conditions like this may be difficult to diagnose if a proper examination cannot be made. You should bear in mind that there may be something in the home which is causing these symptoms like a gas fire or something else so when she leaves the house into fresh air she is fine (just a thought as I saw something similar as a student). Regards Dr Callum Turner DVM
Add a comment to Lily's experience
Was this experience helpful?
Peyton
Golden Retriever
15 Months
1 found helpful
My 15 mo old Golden died suddenly this am. He had an episodic abnormal gait (like with ataxia) for approx 6 mo. Episodes were 1-5 times a week, always lasted 30sec - 2 mins (at most) & was always preceded by him becoming very excited & active. He has been to Vet every 3-4 weeks to check on this. Was discovered to have a old fracture in his hip bone 3 mo ago after changing our vet. (We had been told by previous vet on multiple occasions this was an anal gland problem).
He was seen 5 days ago. Started on Prednisone 20 mg bid 4 days ago with a tapering dose to be given over a month & Neurontin 300 mg bid. *was also given his first dose of Trifexis at that visit along with his yearly booster shots.
Last night I noticed him panting a little more than normal, then this morning he was panting even more & just acting like he wasn't feeling well. Moving around a lot & laying down hard on his back legs (would get down on his front legs & flop his hind legs down). That along with the panting made me think he was in pain. I gave him his dose of both above meds & just loved on him to try to ease what I thought was pain. Within an hour of his am meds he started pacing. I took him out in the front yard & he immediately pooped (very close to the front door which is so unlike him) walked a few steps & urinated. He turned to start back toward me to come back in & immediately became extremely wobbly & fell on his side & rolled on his back before landing on his side. He had a horrible posture bending his head back & stiffening up for maybe 30 sec -1 min and let out the most horrific cries I've ever heard (literally he could be heard upstairs in the back of our home) then he went limp, had some agonal breathing & was gone in less than 2 mins. I am a RN & we raise cattle so I've successfully resuscitated a couple (out of maybe 15 attempts) of newborn calves over the years, so tried some rescue breathing & he did havegoid chest inflation with that. No heartbeat confirmed with a stethoscope & tried chest compressions... just literally everything I could think of but he was gone. My dad had our vet on the phone almost immediately when this started & he pleaded with us to bring his body to his office just in case but I rode in the backseat crying & laying gently over his beautiful body and there was no signs of life at all. He seems to think that he had an aneurysm or stroke & offered to pay for a necropsy to check for a bleed bc he was upset too as he was there so often & the sweetest dog ever! We drove his body 3 hours to The University of Georgia for the procedure & leaving him was so hard, but they were so understanding & patient with us.
After doing lots of online research on his meds I just can't help but think the prednisone had something to do with this. As everywhere I look I see the exact same signs of these 4 serious side effects of prednisone: excessive hunger, excessive thirst, frequent urination, & PANTING. All 4 of which Peyton had I just thought the meds were making him hungry/thirsty & he's always panted when he was in pain & I gave him the scheduled meds an hour before he died!! I feel so incredibly guilty, like if I had not gave him that last dose maybe he would have been ok. I would have definitely taken him to the Vet had he been acting like he was & I didn't have "meds to ease his pain". I'm just broken!!! I can't sleep. We weren't warned of any side effects to look for. We love our Vet, but I just can't get this medicine issue out of my head. I would so much appreciate an unbiased opinion.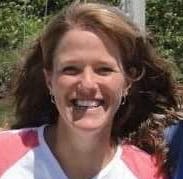 Dr. Michele King, DVM
Dr. Michele King DVM
1611
Recommendations
I'm so sorry that that has happened to you, and to Peyton, that is terribly sad. Steroids do have the side effects that you describe, at higher dosages, but to my knowledge, have never had death related to them. Steroids are an incredibly commonly used medication, for a variety of conditions. There must have been something else going on, as the medications would not have caused this, in my opinion. Hopefully you are able to get some answers from the necropsy. Again, I am so sorry.
Add a comment to Peyton's experience
Was this experience helpful?
Winslow
Beagle
10 Years
0 found helpful
My 10-year-old foster dog was finally given a diagnosis of Ataxia. Based upon the notes I've been keeping and in talking with the vet, he appears to display symptoms of both Vestibular and Propriaceptive ataxia. His cranial functions are normal, no cloudiness in his eyes.
His symptoms include:
1. Once a week he get nauseous, sometimes vomits, and loses his appetite for at least 12 hours.
2. Leg tremors
3. He staggers, falls, sways, drifts to and fro, and circles around
4. When raising his head to look up, he gets a bit dizzy.

Right now he's on Gabapentin for pain. My question is really are there any homeopathic options, vitamins, etc. that I can look into to ease his symptoms.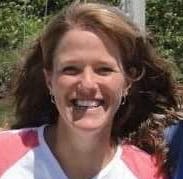 Dr. Michele King, DVM
Dr. Michele King DVM
1611
Recommendations
From your description, I am not aware of any supplements that may help him. Some dogs with vestibular problems are helped by Dramamine, but that would be something to discuss with your veterinarian to make sure that it would be appropriate for him. If you are able, it may be a good idea to have him seen by a neurologist to try and further define his problem, and see if there are any other treatments available for him. I hope that he continues to do well.
My husky started do same as above comment mentioned he had done this once before but had gotten into something he was not supposed to I was after taking for walk and came home, kids arrived home shortly after walked them again and not to soon after he was showing same symptoms as I mentioned earlier in the post. This time he was a lot worse then the other time, is it possible he may a ear infection.
Add a comment to Winslow's experience
Was this experience helpful?
Tex
Labrador Retriever
3 Years
0 found helpful
My 3 y/o male lab has started having these sudden acute episodes of ataxia in which he assumes an odd posture and seems to lose motor control, resulting in an odd walk. These episodes last no more than 30 seconds and then he is back to normal, in full control. During, He appears to be mentally aware that something is out of order and seeks out comfort, and even attempts to follow commands such as "sit" and "come" but his body won't cooperate. There have been 3-4 total incidents in which this has happened over the last 2 months - the last two within a week of each other. I can't pinpoint any precipitating event that led up to any of them. Other than that, there are no other symptoms. He is the same sweet dog, wants to play and swim all the time. The last 3 Days he had a decrease in appetite, which I attributed to him becoming bored with his dog food. He can be coaxed to eat the food with milk or olive oil. He is always game for treats!

He did have cruciate ligament repair surgery two months ago, and was recently started on Dasuquin for joint protection. I don't know what is wrong but it's very worrisome and I am concerned. I'll be calling the vet tomorrow but was hoping for clarification here. I'm a people nurse, and the manifestation of ataxia in humans is not good....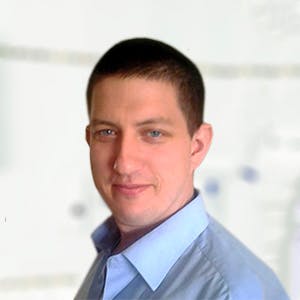 3320
Recommendations
Ataxia is concerning and the infrequent nature of the episodes and the lack of perceived triggers makes it difficult to make a diagnosis; as you will know being an RN, there are various possible causes for a sudden loss of motor control but in Tex's case the issue spontaneously resolves as quickly as it starts. It would be useful to get an episode on video (I know it may be difficult) to help your Veterinarian understand what is happening, however it can be difficult to make a diagnosis when you cannot make an examination during an episode. Regards Dr Callum Turner DVM
Add a comment to Tex's experience
Was this experience helpful?
Benny
Maltese
5 Years
0 found helpful
Is 50 mg of Atopica/day an excessive dose for a Maltese mix dog diagnosed with GME? He is also taking 10 mg of prednisone a day too.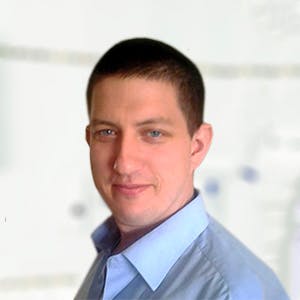 3320
Recommendations
The usual dose of Atopica (Cyclosporine) is 5mg/kg per day so a Maltese would usually receive 20mg per day. In cases of Granulomatous Meningoencephalitis a dose of 3 – 6 mg/kg every twelve hours is prescribed; in a Maltese that would be 15 – 24mg/kg every twelve hours giving 50mg per day. The dosage is on the high end of the treatment range for Granulomatous Meningoencephalitis. Regards Dr Callum Turner DVM
I have a boxador who turned 8 in February. In the last 4 months, she has had ataxia episodes lasting 20 min tops varying in severity then she is completely normal not sluggish at all. After I filmed it, the vet and the neurologist didn't really know what to call it. Blood test, MRI and spinal tap all came back negative. We're at a loss. It comes on so quickly it's hard to prepare and it's gone before I can gather what had just happened. Any suggestions? I'm not convinced anti seizure meds are the way to go
My name are Fred Lucas, 2015 i was diagnosed of Ataxia ,my symptoms are repetitive eye movements,
trouble eating and performing other fine motor tasks,slurred speech, vocal changes,headaches.I saw health forum writing about perfect health herbal medicine,Mr william posted a testimony how perfect health herbal medicine helped him rid of Ataxia,i decided to give it a try,so i contacted them via email; perfecthealthherbalmedicine AT gmail . com and purchased the Ataxia herbal medicine. I received the Ataxia herbal medicine via FEDEX courier service and used as instructed for 90days,so after 90days of usage all my symptoms disappeared,then i went to my family doctor for text ,he confirmed am Ataxia free,all thanks to perfect health herbal medicine...for more information about perfect health herbal medicine check website www . perfecthealthherbal . weebly . com..
I have a maltipoo with all these symptoms. However, the local vets have treated her for seizures and now with steroids. They say after the steroids there is nothing more they can do. Any recommendations as to where I can take her for testing for Ataxia or lesions within?
Year old yorkie he was slobbering and his balance is off
Add a comment to Benny's experience
Was this experience helpful?
Jasper
Doberman Pinscher
7 Months
0 found helpful
After surgery my dog was prescribed Carprofen and was fine the day I brought him home. The following day he was walking funny so I assumed he was in pain so I gave him a half of his meds. Within the hour he was falling over and Didn't move for 12 hours. Is this a side effect or should I be concerned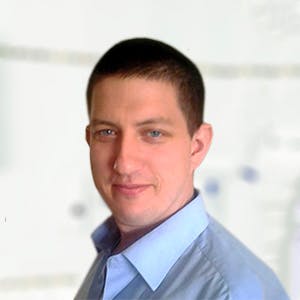 3320
Recommendations
Carprofen (commonly known as Rimadyl) is normally well tolerated in dogs and normally adverse reactions are seen when given in excessive doses; however incoordination is a known side effect of carprofen. You should return to your Veterinarian for a discussion on Jasper's symptoms and to possibly move him across to a different medication. Regards Dr Callum Turner DVM http://csu-cvmbs.colostate.edu/vth/Documents/pharmacy-carprofen.pdf
Add a comment to Jasper's experience
Was this experience helpful?
Labrador Retriever
13 Years
MY 13 year old chocolate lab was up all night pacing and moving throughout house panting and running into things mostly on the right side. She had a diagnosed ear infection in the left ear on Friday and Sunday night she had the difficulty with her balance. She tilts her head to the right, but left is affected, which vet thinks is weird. She was prescribed a motion sickness pill once a day to help with her balance.