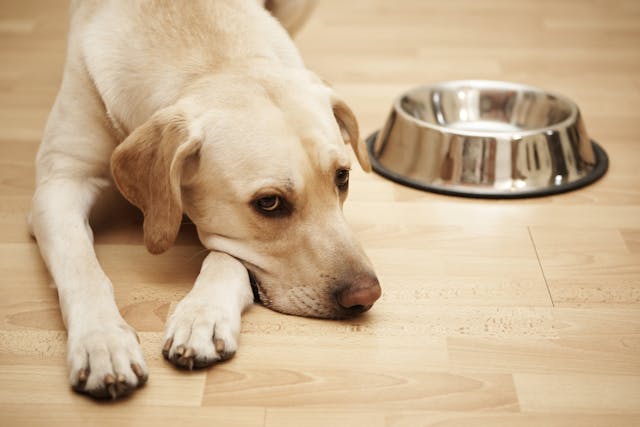 What is Fanconi Syndrome?
Not often seen, primary Fanconi syndrome is a genetic kidney disease of Basenji dogs that appears in adulthood (on average between 4 and 8 years of age) and is autosomal-dominant. The disease is the result of an issue with the proximal renal tube and occurs in about one tenth of adult Basenjis. Since the disease is typically not discovered until the dog is older, the condition is often passed on to offspring as it was not known that the parent was affected.
The condition can also occur as a secondary disease as a result of kidney issues from your dog having consumed toxins, developed infections or experienced drug reactions. If no cause can be found for the renal tubular dysfunction, it is considered idiopathic Fanconi syndrome.
Should your dog experience this condition, the proximal renal tubules of his kidneys will not reabsorb electrolytes and nutrients back into his body like they are supposed to. Rather than reabsorption occurring, the electrolytes and nutrients will be released into his urine. Fanconi syndrome is progressive. If it is not treated it will lead to renal failure as a result of proximal renal tubular acidosis and ultimately be fatal. The earlier the disease is diagnosed and treated, the less damage will be done to his tissues and organs.
Fanconi syndrome can be primary, secondary or idiopathic; the result of proximal renal tubular dysfunction, in this condition the kidneys won't reabsorb electrolytes and nutrients into the body as expected, instead releasing them into the dog's urine.
Symptoms of Fanconi Syndrome in Dogs
Dogs with Fanconi syndrome may demonstrate the following symptoms:
Lethargy
Vomiting
Lack of interest in eating
Diarrhea
Excessive thirst
Excessive urination
Weight loss
General weakness
Seizures (in 15% of cases)
The severity of symptoms will be dependent how much of specific nutrients have been lost as well as whether your dog has experienced kidney failure. As the disease progresses, poor body condition may be seen. Should a dog develop the syndrome when he is very young, which is rare, abnormal bone development may occur.
Types 
Primary Fanconi syndrome is a genetic renal disease that is autosomal-dominant and occurs rarely in Basenji dogs. Also occurring as a secondary disease, the condition can develop as a result of kidney issues from your dog having consumed toxins, developed infections or had a reaction to drugs that together have led to the proximal renal tube being damaged, leading to a disruption in kidney function. Secondary Fanconi syndrome has been linked to primary diseases to include:
Congenital renal dysplasia
Heavy metal exposure
Abnormal collection of cells or tissues in the kidneys
Hypoparathyroidism
Idiopathic Fanconi syndrome is when no cause has been determined; this has been seen in the Norwegian Elkhound, Labrador Retriever, Shetland Sheepdog and Minature Schnauzer.
Causes of Fanconi Syndrome in Dogs
It is believed that the deficiency in the proximal renal tube is because of a problem in endocytosis by the proximal tubule of glucose and proteins that the glomerulus filters. There may be some variance when looking at the condition's different forms. When the condition occurs after renal issues that occurred from ingesting toxins, experiencing infections or drug reactions, it is considered a secondary condition.
Diagnosis of Fanconi Syndrome in Dogs
If you notice troubling symptoms in your dog, you will want to schedule an examination of your dog with your veterinarian. Along with conducting a physical examination, your veterinarian may conduct a urinalysis as well as other diagnostic tests. 
Should changes in your dog's blood be seen (high levels of liver enzyme, high levels of nitrogen containing compounds like urea for example) it can point to Fanconi syndrome. A urinalysis will usually show amino acids in his urine as well as the excretion of glucose; if there is glucose in your dog's urine but the level in his blood is normal, this can be indicative of Fanconi syndrome.
To confirm the diagnosis, your veterinarian will seek to exclude Leptospirosis as a cause of your dog's symptoms, which will require a negative serology for the condition. Subclinical diabetes will need to be ruled out as well. A renal biopsy will be required to confirm proximal renal tubular nephropathy.
Treatment of Fanconi Syndrome in Dogs
In order to manage the disease, treatment must be developed based on the severity of the reabsorption defects experienced by a particular dog. While it is not possible to reverse the atypical reabsorption of solutes, your veterinarian will work to develop a treatment that will support a normal acid-base balance in your dog's body. This may include potassium supplements and management of kidney disease through nutrition. Supplementation will need to be provided throughout your dog's life. You will want to be sure to always provide your dog access to fresh water as the greater number of solutes in his urine will result in osmotic diuresis and the inability to concentrate urine.
Worried about the cost of treating your pet's symptoms?
Pet Insurance covers the cost of many common pet health conditions. Prepare for the unexpected by getting a quote from top pet insurance providers.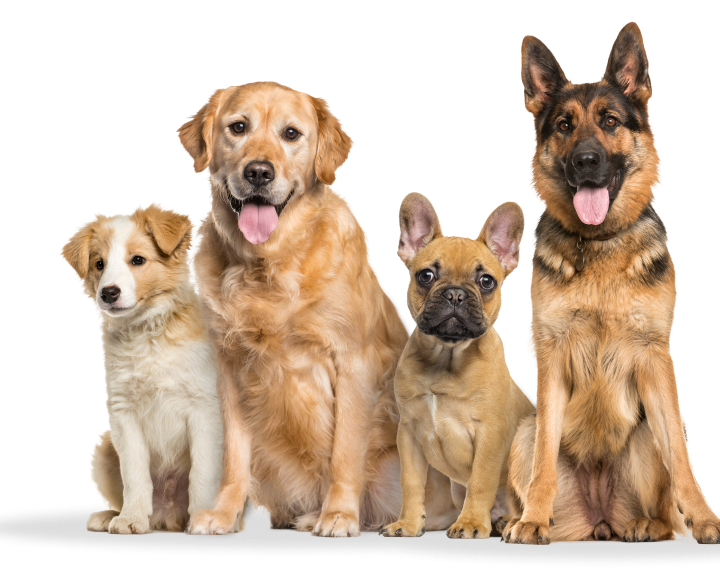 Recovery of Fanconi Syndrome in Dogs
When treatment is provided before renal damage is severe, your dog will have a good prognosis. Follow up appointments will likely be requested so that your veterinarian can confirm that treatment is working and make any changes to the treatment based on the follow up examination and testing. You will want to work closely with your veterinarian to ensure the best outcome for your dog. While the disease cannot be cured, it can be controlled.
Basenjis often suffer from Fanconi syndrome. Secure pet health insurance today to avoid high veterinary care costs. Wag! Wellness lets pet parents compare insurance plans from leading companies like Figo and Spot. Find the "pawfect" plan for your pet in just a few clicks!

Fanconi Syndrome Questions and Advice from Veterinary Professionals
Basenji
Thirteen Years
3 found this helpful
3 found this helpful
My pet has the following symptoms:
Weakness In Right Rear Leg And Staggering
Could this be a stroke? Appetite is good, drinks a lot of water. He was on the couch licking his rear leg. Then he tried to get off the couch and fell.
Answered by Dr. Michele K. DVM
Thank you for your question. It is possible that he had a stroke, but it is also possible that he has some arthritis and he injured himself, as that is more common as dogs age. If he is not on any pain medication at this point, it may help him. Since most over the counter pain medications for humans are somewhat toxic to dogs, it would be best to book an appointment with your veterinarian, and have him seen as soon as possible. They will be able to examine him, see what might be going on, and recommend any medications for him that may help him. I hope that all goes well for him and he feels better soon.
July 30, 2020
Was this question and answer helpful?
Basenji
Rajah
6 Years
1 found this helpful
1 found this helpful
My pet has the following symptoms:
Our 6 year old basenji, Rajah, was diagnosed with Fanconi syndrome a year ago. Just recently we have noticed rapid weight loss, a strong breath odor, and she lets out a cry occasionally when jumping off the couch. We are bringing her in to the vet this week to see what is going on but didn't know if there was any advice you can give me until then. It breaks my heart seeing her sick and she had been doing good up until now.
Answered by Dr. Michele K. DVM
I hope that Rajah is okay. With her history and signs, your veterinarian will want to check her kidney enzymes and see what is happening with her. Until you have some lab work, it is difficult to say what might be going on with her.
July 30, 2018
Was this question and answer helpful?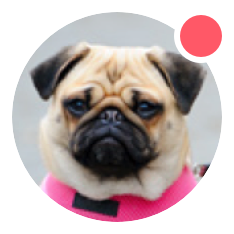 Need pet insurance?