By Mel Lee-Smith
Published: 07/24/2020, edited: 08/10/2021
Save on pet insurance for your pet
You don't have to choose between your pet and your wallet when it comes to expensive vet visits. Prepare ahead of time for unexpected vet bills by finding the pawfect pet insurance.
Overview
Updated: 6/11/2021

Figo Pet Insurance is a relatively new, up-and-coming insurance provider. Despite its short history, Figo has won several awards over the past 5 years for its modern take on pet insurance. But is Figo Pet Insurance the best fit for your dog? Read this unbiased guide on Figo Pet Insurance to learn about this pet insurance company's premiums, coverage, customer reviews, and more.
How much does Figo Pet Insurance cost?
As is the case with all pet insurance companies, the cost of pet insurance will change drastically depending on your dog's breed, age, and whether they have any medical conditions.
Figo's website states the average cost of pet insurance is less than $1.50 a day, equating to around $45 a month. This statement is backed up by an independent review by Business Insider, which says the average cost of dog insurance with Figo is around $38.90 a month. 
Like some other modern pet insurance companies, Figo offers adjustable deductibles and reimbursement percentages, which will affect the price of your pet's insurance. Figo also charges an administration fee, which varies from state to state. It is not immediately clear from their website the general cost of these fees.
Figo offers an add-on which helps cover the cost of examinations for accidents and injuries. This add-on is not a set price and changes depending on your dog's age and breed.
Figo has 3 pet insurance plans that cover the same illnesses and injuries but offer different limits on the maximum amount you can be reimbursed annually.

The most popular pet insurance plan is the Preferred Plan, which has a maximum annual benefit of $10,000. A slightly cheaper plan is available called the Essential Plan, which has a maximum annual benefit of $5,000. There's also the Ultimate Plan, which is the most expensive but has unlimited max annual benefits.
The difference between these 3 plans in terms of cost is not drastic. For example, for a male dog under 12 months old with no health conditions in California, the difference between the Essential Plan and the Ultimate Plan was around $6 a month. This difference does increase the older your dog is, but only by a few dollars.
Figo provides a 30-day money-back guarantee in case you're unsatisfied with your experience or change your mind.

How do I file a claim with Figo Pet Insurance?
One of Figo's big selling points is its Pet Cloud App, which boasts many functions, including an easy way to make claims. Go to the "Claim" tab on the app, upload a picture of your paid veterinary invoice, and ask your vet to send Figo your pet's records.
If you are unable to access the app, you can also file a claim with Figo through fax, email, or over the phone with customer service. You will need to provide the same information required on the Figo Cloud app. Figo aims to process all claims within 7 to 10 business days; however, the maximum time frame is 30 days. Provide all required documentation within 30 days, or your request may be delayed.

What does Figo Pet Insurance cover?
All 3 of Figo's plans cover the same conditions and injuries:
Knee conditions

Surgeries

Prescription medication

Imaging (X-rays, CAT scans, etc.)

Accidental dental injuries

Prosthetic and orthotic aids

Chronic conditions

Emergency services

Hospitalization

Lab tests

Chiropractics
Meanwhile, Figo Pet Insurance does not cover:
This is not an exhaustive list of what's covered by Figo Pet Insurance. If you're not sure what's covered, check the terms and conditions of your policy.
How to apply for Figo Pet Insurance
To apply for Figo Pet Insurance, your dog must be at least 8 weeks old. While there is a minimum age limit for insuring your dog with Figo, there's no maximum age. You must be a resident of the US, Canada, or Puerto Rico to apply.
You can apply for Figo Pet Insurance over the phone or online. You'll need to supply some basic information about you and your dog, including their name, breed, and age. You'll have to provide your ZIP code, as well as an email address to receive your policy information. 
After inputting your information, Figo will quote the price of their 3 different policies. Click the policy that you want, and as long as you're happy with the cost of your pet insurance plan, you can proceed to payment. Figo will then email your policy information.

What is the waiting period for Figo Pet Insurance?
Like all pet insurance companies, Figo has waiting periods for certain conditions. At the start of your policy, the waiting periods are 14 days for illness and 3 days for an injury. As Figo covers knee conditions, there's also a waiting time of 6 months to ensure the ailment was not pre-existing. Your insurance will not cover any conditions discovered before or during these waiting periods.
Figo Pet Insurance reviews
Reviews of Figo Pet Insurance on the Better Business Bureau (BBB) and Consumer Affairs are mixed. While many customers say Figo is very helpful and covers the costs of their dogs' injuries or illnesses, others have had problems claiming through Figo. There are also lots of negative reviews relating to a change of underwriter on Figo's insurance policies.

Many customers say that the change in Figo's underwriter drastically altered their premiums and deductibles. You'll find lots of reviews on BBB and Consumer Affairs that say this recent change in underwriter has caused their monthly premiums to go up by as much as 50%. These customers often state they were not notified of the revisions to their policy. Despite these issues, Figo is very active on the BBB and Consumer Affairs websites and usually replies to customer reviews.

Other concerns arise due to waiting periods and pre-existing conditions; however, these issues are common among insurance providers.
Credibility
Currently, there are no federal lawsuits open against Figo Pet Insurance. Figo Pet Insurance is an accredited company with the Better Business Bureau and Consumer Affairs and has been with the former for over 4 years. Figo Pet Insurance currently has a B rating with the BBB, as the company has several outstanding complaints.

Is Figo Pet Insurance right for my dog?
Figo Pet Insurance is a good option for pet parents looking to insure an older dog who has been rejected by other providers. The pet insurance company also provides the Pet Cloud app, which allows you to file claims and talk to veterinarians online. Figo Pet Insurance covers some conditions and diseases that other companies don't, such as knee conditions and hereditary diseases.
That being said, recent changes to the company's underwriter has cast doubt on their transparency and affordability. If you plan on taking out a policy with Figo, keep an eye on our monthly premiums and check with their customer care department about any potential future rate changes.
Searching for affordable pet insurance for your fur-babies? Use our pet insurance comparison tool to find the "pawfect" plan for your four-legged family members.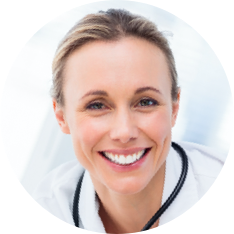 Does your pet have a supplement plan?