By Kim Rain
Published: 07/10/2020, edited: 09/07/2022
Save on pet insurance for your pet
You don't have to choose between your pet and your wallet when it comes to expensive vet visits. Prepare ahead of time for unexpected vet bills by finding the pawfect pet insurance.
Overview
Spot Pet Insurance provides cover for your veterinary bills when your dog or cat suffers an unexpected illness or injury. Offered on a reimbursement model, this insurance repays between 70% and 90% of your eligible vet bills, while you have the freedom to choose between Accident & Illness cover (also known as Spot-on Coverage) or an Accident-Only plan.
Is Spot Pet Insurance the right cover for your precious pup? Our unbiased review of Spot Pet Insurance will examine what your policy will and won't cover, how much a policy costs, and information about deductibles and claims.



What is the pricing for Spot Pet Health Insurance?
The cost of pet insurance varies based on your dog's age, breed, and where they live. The plan you choose, the deductible amount and reimbursement percentage you select, and whether you include optional preventative care will also have an effect.
For Accident & Illness cover, the cost of your policy depends on how you customize cover. You can adjust:
Your annual cover limit: choose between $5,000, $10,000, $15,000, $20,000, and unlimited
Your reimbursement percentage: choose between 70%, 80%, and 90% of eligible vet bills
Your annual deductible: choose between $100, $250, and $500
Spot also offers a Preventive Care option that includes cover for things like deworming, wellness exams, and dental cleaning. Adding this optional cover to your policy will increase your premium.
Finally, if you want to cover multiple pets, you can receive a 10% discount for each additional pet you add to your policy. And if you decide you want to cancel cover, Spot offers a 30-day money-back guarantee.



How do I file a claim with Spot Pet Health Insurance?
If you'd like to make a claim on your Spot Pet Insurance policy, you can do so online, via the Spot Pet Insurance mobile app, over the phone, by mail, or by fax. Claims can be submitted within 270 days from the date of treatment, and you may be able to speed up the processing of your claim by submitting your pet's medical records at the same time as your claim information.
There are no per-incident limits or lifetime caps that apply to cover. You can also visit any licensed veterinarian in the US, including emergency care clinics and specialists, and still be covered.



What health conditions does Spot Pet Health Insurance cover?
Spot Pet Health Insurance is designed to cover unexpected veterinary bills due to an accident or illness. 
What accidents does Spot Pet Health Insurance cover?
Eligible expenses for the diagnosis and treatment of injuries your dog suffers as the result of an accident include:
Alternative therapy (such as acupuncture or physiotherapy)
End of life expenses
IV fluids and medications
Medical supplies (such as bandages and casts)
X-rays, MRI scans, CT scans
Poison control consultation fees
Prescription food to treat a covered condition
Prescription medications
Stem cell therapy
Supplements to treat a covered condition
Surgery and hospitalization
Tooth extractions
Veterinary treatment (such as examinations and lab tests)



What illnesses does Spot Pet Health Insurance cover?
If you choose an Accident & Illness policy, you'll also be covered (up to your selected reimbursement amount) for the following:
The expenses listed above under Accident benefits when they apply to the diagnosis and treatment of illness
Hereditary and congenital conditions
Cancer treatments
Chronic conditions (such as diabetes)
Dental illnesses
Treatment for behavioral problems (treatment must be performed by a vet or through a written referral from a vet to a certified applied animal behaviorist)
Microchip implantation



What types of preventative care does Spot Pet Health Insurance cover?
This optional extra can be added to your policy if you want cover for the cost of treatment to avoid an illness or injury or to promote your pet's health. Covered expenses include:
Deworming

Flea/heartworm prevention

Wellness exams

Dental cleaning

Fecal and blood tests



What exclusions does Spot Pet Health Insurance have?
However, just like any other insurer, Spot Pet Insurance won't cover certain pet care and veterinary expenses, such as:
Pre-existing conditions
Cosmetic dental services
Anal sac expression
Boarding
Cosmetic and elective procedures
Grooming or grooming supplies
Training devices and leashes
Supplements and vitamins used for prevention or general health maintenance
Check with the insurer for a full list of policy exclusions.
How can I apply for Spot Pet Health Insurance?
Spot Pet Insurance offers cover for dogs that are at least 8 weeks old. No upper age limits apply. Policies cover expenses incurred in the United States, its territories, and Canada.
The first thing you'll need to do to apply for cover is get a quote. You can do this on the Spot Pet Insurance website by providing your pet's age, gender, breed, and zip code, and by selecting your annual limit, reimbursement percentage, and annual deductible. You'll also need to choose between an Accident-Only or an Accident & Illness policy, as well as whether you want to be billed monthly or annually.
If you're happy with the quote and the details of the policy, you can then provide your payment and contact details to apply for cover for your pet. 



What's the waiting period for Spot Pet Health Insurance?
There is a 14-day waiting period before coverage begins. This period starts on the effective date of your policy.
Any condition that occurs during this period will not be covered by Spot Pet Insurance. However, with the exception of knee and ligament conditions, a condition that occurs during a waiting period will no longer be considered pre-existing once it's been cured and hasn't required any treatment or presented any symptoms for a period of 180 days.



How are the reviews for Spot Pet Health Insurance?
Spot Pet Insurance has an A- rating from the Better Business Bureau.
Customer reviews of the insurer are generally positive, with Spot Pet Insurance earning an average rating of 4.1 out of 5 from more than 200 customer reviews. 65% of reviewers rated Spot as excellent, praising the ease of signing up for coverage, the quality of customer service, and the clarity of information provided on the Spot Pet Insurance website. However, some customers who gave negative reviews claimed that cover was too expensive.



Is Spot Pet Health Insurance right for your dog?
Spot Pet Insurance is an option worth considering if you're looking for customizable coverage to help your pet stay healthy. The ability to choose your annual deductible, reimbursement percentage, and annual cover limit lets you tailor the cost and features of coverage to suit your needs, while the ability to add cover for preventive treatment is also welcome.

However, due to the fact that some customers have claimed that Spot Pet Insurance costs more than cover from some other providers, it's worth comparing quotes from a range of pet insurers to find the best value for money.

Looking for the best pet health insurance for Fido? Head over to our Wellness page to look at each of the top nationwide pet health insurance and find the best plan suited for your pet's needs!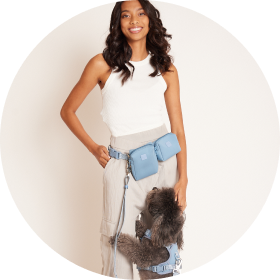 Need to upgrade your pet's leash?