Flea and Tick Dips and Shampoos Poisoning in Dogs
Flea and Tick Dips and Shampoos Poisoning in Dogs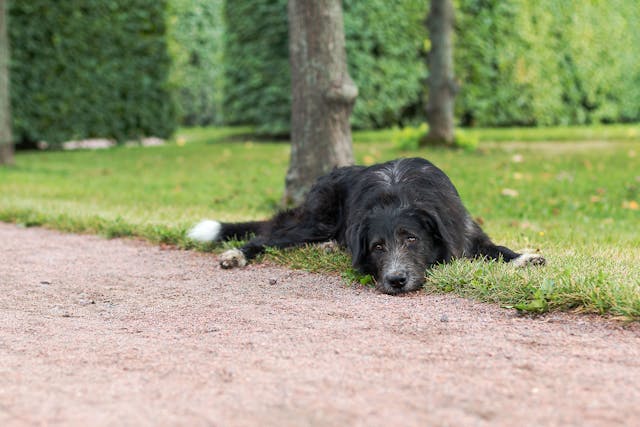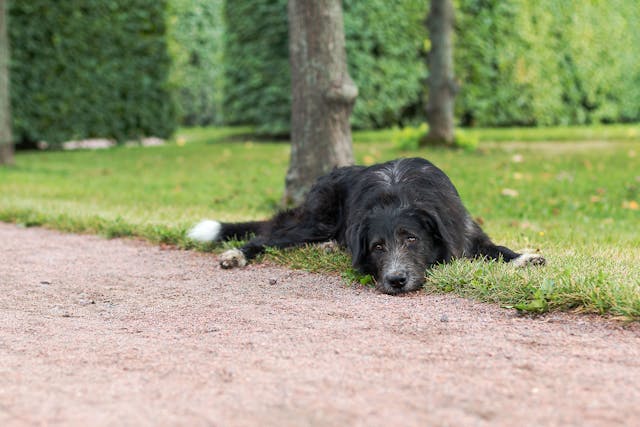 What is Flea and Tick Dips and Shampoos Poisoning?
Amitraz insecticide poisoning causes central nervous irritation, which includes seizures, difficulty walking, dilated pupils, and extreme sleepiness. It also affects the cardiac system (extremely low or high blood pressure, decreased heart rate) and the gastrointestinal system (vomiting, drooling, diarrhea). Death is usually caused by a depressed central nervous system. A toxic oral dose of amitraz is 10 milligrams per kilogram, and a lethal dose is 100 milligrams per kilogram. It is uncommon, but possible, for a dog to ingest a lethal amount of amitraz by consuming a collar that contains amitraz or a concentrated dip or shampoo. It is also possible to apply a toxic dose of amitraz insecticide topically, from confusion when diluting the solution.
Amitraz insecticide poisoning is caused by the drug amitraz, or formamidine acaricide, which is used as a topical dip or shampoo for the prevention of ticks and mange in dogs and other animals. This drug is also in dog collars which are made for treatment of these pests as well. Amitraz poisoning is a relatively rare condition and has a mortality rate of only five percent in dogs treated with the correct dosage, although it sometimes has serious or life-threatening effects on some toy breeds, puppies, and older dogs.
Flea and Tick Dips and Shampoos Poisoning Average Cost
From 69 quotes ranging from $300 - $5,000
Symptoms of Flea and Tick Dips and Shampoos Poisoning in Dogs
Amitraz insecticide poisoning caused by flea and ticks collars or dips and shampoos has many symptoms, which are separated into three categories:
Central Nervous System
Acting drunk
Collapse
Coma
Death
Decreased body temperature (hypothermia)
Dilated pupils
Difficulty breathing (dyspnea)
Increased blood glucose
Lethargy
Loss of body movement control (ataxia)
Rapid breathing (tachypnea)
Respiratory depression
Sedation
Seizures
Shock
Cardiac System
Slow heart rate (bradycardia)
High blood pressure (hypertension)
Low blood pressure (hypotension)
Gastrointestinal System
Appetite loss
Bloating
Dehydration
Diarrhea
Drooling
Slow intestinal activity
Vomiting
Weight loss
 Types
Oral amitraz insecticide poisoning is caused by your dog eating or drinking something containing amitraz, such as a collar or shampoo
Topical amitraz insecticide poisoning happens if your dog is treated with amitraz shampoo that is mixed in the wrong concentration or without being diluted; topical poisoning can also happen when shampooing a dog who is sensitive to amitraz, such as toy breeds or puppies
Top
Causes of Flea and Tick Dips and Shampoos Poisoning in Dogs
Both oral and topical amitraz poisoning can be caused by treating certain breeds:
Affenpinschers
Brussels Griffons
Chihuahuas
Chins
Havanese
Italian Greyhounds
Maltese
Miniature Pinschers
Papillons
Pekingese
Pomeranians
Poodles
Pugs
Shih Tzus
Spaniels
Terriers
Oral amitraz poisoning is caused by the ingestion of:
Collar
Shampoo
Dip solution
Topical amitraz poisoning
Wrong dilution of shampoo or dip
Using medication on puppies or elderly dogs
Applying more than one type of medication containing amitraz
Top
Diagnosis of Flea and Tick Dips and Shampoos Poisoning in Dogs
A complete physical examination will first be done, which includes weight, height, body temperature, blood pressure, reflexes, heart rate, and respirations. Be sure that your veterinarian has all of your dog's medical history, including most recent illnesses or injuries, shot records, and any behavioral changes you have noticed lately. Your veterinarian will also need to complete some laboratory tests including urinalysis, blood chemistry profile, complete blood count (CBC), blood gas, glucose level, liver enzyme test, and radiographs (x-rays) or ultrasound of the abdomen to see if there is evidence that your dog swallowed a collar (buckle or pieces of collar). A liquid chromatography test may also be done to check for amitraz insecticide in your dog's plasma, stomach contents, or hair follicles.
Top
Treatment of Flea and Tick Dips and Shampoos Poisoning in Dogs
Treatment for amitraz insecticide poisoning caused by flea and tick collrs or dips and shampoos depends on whether it was an oral or topical poisoning. Topical poisoning requires immediate bathing with mild soap and a lot of water. Oral ingestion includes inducing vomiting with a peroxide solution or apomorphine if it has been less than 24 hours. Charcoal can absorb the amitraz, helping to eliminate the chemical and pieces of the collar in the feces. A laxative and enema may also be administered to hasten evacuation of the bowels about 15 hours after ingestion. Atipamezole or yohimbine may be used to reverse clinical signs, such as decreased heart rate, depressed nervous system and the effects of high blood pressure. The veterinarian will also administer IV fluids and medication to control blood pressure, body temperature, and dehydration. Your dog will be in the hospital for at least 24 hours after recovery for observation. It is possible to have a recurrence of symptoms with some dogs. The veterinarian will watch for abnormal body temperature, production of urine, blood pressure, heart rate, and glucose level.
Top
Worried about the cost of Flea And Tick Dips And Shampoos Poisoning treatment?
Pet Insurance covers the cost of many common pet health conditions. Prepare for the unexpected by getting a quote from top pet insurance providers.
Recovery of Flea and Tick Dips and Shampoos Poisoning in Dogs
You should continue to watch your dog closely for any recurrence of symptoms for at least 72 hours. Return to your veterinarian within two weeks for a follow-up examination and do not hesitate to call your veterinarian if you have any questions or concerns about your dog's condition. To prevent this from happening in the future, it is important to follow all of the directions carefully when treating your dog, or other pets, for fleas, ticks, or any other parasites. Keep all medications out of the reach of your dog.
Top
Flea and Tick Dips and Shampoos Poisoning Average Cost
From 69 quotes ranging from $300 - $5,000
Top
Flea and Tick Dips and Shampoos Poisoning Questions and Advice from Veterinary Professionals
Min Pin
Twelve years old
0 found helpful
0 found helpful
I have used Hartz flea & tick shampoo on my dog a couple of times. He didn't die but stopped wanting to eat and drinks a lot of water. He has bumps all over his body. Vet said they were just fatty nodules and they were ok. Now my dog lays in the corner by himself and snores. None of this happened until I used the shampoo. How do I fix him?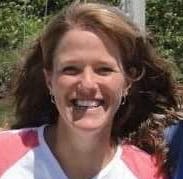 Dr. Michele K. DVM
0 Recommendations
Thank you for your question. I apologize for the delay in my reply, this venue is not set up for urgent emails. I would stop using that shampoo if he repeatedly has bad reactions to it, for sure. There are many safe flea products that your veterinarian can help you with, so that he does not get so sick. If he is still having problems, It would be best to have your pet seen by a veterinarian, as they can examine them, see what might be going on, and get any testing or treatment taken care of that might be needed.
Oct. 19, 2020
Was this experience helpful?
German Shorthaired Pointer
Eight Weeks
0 found helpful
0 found helpful
accidentally used hartz flea and tick shampoo. Didn't sit on coat more than 30 seconds. Rinsed it off immediately then continue to rinse for a few more minutes. It has been about 2 hours and there are no symptoms. How long would it take if there were going to be any. Or is she okay?
Dr. Sara O. DVM
0 Recommendations
Hello, Usually, signs show up very quickly. If this only stayed on her a few seconds she will most likely be just fine. It sounds like you did the right thing and washed this right off.
July 30, 2020
Was this experience helpful?
Flea and Tick Dips and Shampoos Poisoning Average Cost
From 69 quotes ranging from $300 - $5,000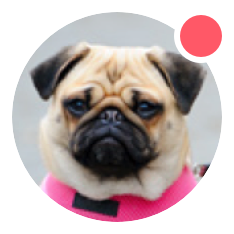 Need pet insurance?