What is Marijuana Poisoning?
Cannabis sativa, or the marijuana plant, is a centuries - old plant which has been used for medicinal purposes since ancient times. This plant contains more than 400 chemicals, one of them being delta-9-tetrahydrocannabinol , commonly known as THC.
THC is what brings about many of marijuana's psychological side-effects and is similar to the chemicals that are made within our human bodies called cannabinoid chemicals. Receptors of cannabinoid are located within specific areas of the brain that are associated with our memory, pleasure, thinking, coordination, and sensory functions. Many people use marijuana recreationally for pleasure, although it is illegal in many states. Marijuana is also used for medicinal purposes in some states.
This plant is toxic to dogs, especially if a great amount is consumed. Marijuana is toxic to dogs and the animals usually come into contact with the plant by ingesting the supply of the drug that belongs to the owners. If dogs ingest at least 3 g / kg, toxicity can occur. Symptoms usually begin within one hour and may vary depending on the amount eaten.
Marijuana poisoning in dogs is a result of dogs ingesting the marijuana plant. Marijuana contains a chemical which produces various harmful side effects and cause poisoning in dogs.
Symptoms of Marijuana Poisoning in Dogs
If your dog has eaten marijuana, the severity of the symptoms is relative to the amount he consumed. Symptoms of Cannabis sativa poisoning include:
Depression
Drooling
Hypermetria
Incontinence
Vomiting
Mydriasis
Body tremors
Bradycardia
Hypothermia
Agitation
Ataxia
Tachycardia
Tachypnea
Nystagmus
Excitability
Seizures
Types
Dogs can become poisoned by marijuana in various forms. Different ways of marijuana ingestion that can greatly affect dogs include:
Inhalation of smoke
Ingesting pills or tinctures
Eating edible items that contain the plant, such as brownies, candies, cakes, breads, and other baked goods
Drinking liquids that contain marijuana oils, known as "shatter", BHO, or "dabs"
Causes of Marijuana Poisoning in Dogs
Causes of marijuana poisoning in dogs are the ingestion of the plant parts. The following may take place within one to three hours after consuming marijuana. Specific causes of poisoning are due to the following:
Central nervous system activity
The release of neurotransmitters in specific areas of the brain (frontal cortex and cerebellum)
Cannabinoids produce neuropharmacologic mechanisms
THC is lipid soluble and easily distributed into organs and fat
THC affects the tissues of the liver, brain, and kidneys
Diagnosis of Marijuana Poisoning in Dogs
If your dog has eaten marijuana, it is important to take him into the veterinarian even if he consumed a small amount. Although marijuana is an illegal drug in many states, it is still important to be truthful with your veterinarian in terms of your dog's ingestion of this drug. The veterinarian will perform a physical examination, including blood work, urinalysis, and biochemistry profile. The urine will be tested for cannabinoids, and the veterinarian may also perform a gas chromatography test and a chemical ion test, called a mass spectrometry. Although it may take a few days for the results to come back, the veterinarian will still be able to come up with a diagnosis of marijuana toxicity by looking at the urine in the dog's symptoms.
During the diagnosis, if your dog is agitated due to the chemicals of the drug, the veterinarian may need to sedate him. Benzodiazepines may be used to help calm the dog in order for the veterinarian to continue with his diagnostic techniques and to begin treatment.
Differential diagnoses do exist with marijuana toxicity, and these are prescription drug overdose, such as antidepressants, drugs that stimulate the central nervous system, xylitol, hallucinogenic drugs, and other similar human medications.
Treatment of Marijuana Poisoning in Dogs
Marijuana poisoning can be serious if your dog consumed a large quantity of the plant. Due to the varying toxicities that dogs have, treatment methods will vary. Techniques the veterinarian will use to treat your dog may consist of the following:
IV Fluids
IV fluids may be necessary if your dog has been vomiting in order to prevent dehydration. Antiemetics may also be administered through the IV; maropitant and ondansetron are typically the medications of choice. Sedation may be given if your dog is overly excited. Diazepam and chlorpromazine may be given to assist in any negative central nervous system effects.
Medications
Your dog may be given a medication to prevent him from vomiting. Due to the toxic properties of marijuana and the sedative effects your dog may be having, any vomiting your dog does must be controlled and monitored. Repeated vomiting also can cause dehydration. Your veterinarian may decide to induce vomiting if your dog has a high level of toxicity and will follow this up with activated charcoal.
Monitoring
Your dog's oxygen levels and blood pressure will need to be monitored the whole time he is with the veterinarian and being treated. In severe cases of marijuana poisoning, many dogs are put on a ventilator or respirator. Thermoregulation is also conducted in severe cases.
Recovery of Marijuana Poisoning in Dogs
Marijuana toxicity can be very serious if treatment is not administered as soon as possible. Once your dog recovers, your veterinarian will discharge him. When home, you will need to closely monitor his recovery and follow any instructions your veterinarian has given you.
Your veterinarian will give you detailed directions on how to care for your dog and will tell you what you need to watch for in terms of any new symptoms. Depending on your dog, if his gastrointestinal tract was severely irritated from vomiting or diarrhea, your veterinarian may suggest a special bland diet while he is recovering.
It is important to keep any follow-up appointments with your medical professional so you can be assured your dog is becoming well once again. To prevent marijuana toxicity, it is important to keep all marijuana and all types of substances that contain marijuana out of the reach of your loved one.
Marijuana Poisoning Questions and Advice from Veterinary Professionals
Nero
Staffordshire Bull Terrier
8 Months
0 found helpful
My 8 month staffy ate a peice of carot cake edible the size of a childs palm. I left it on top of the counter which he wasn't able to reach but someway somehow got his hands on it and finished it. I did not notice until i got home about an hour ago. It's 11:25 PM, he must have eaten it around 3-4 pm earlier this eveing. He is very wobbly when still. I gave him milk and water and treats and has drank all the milk and water. I took him for a walk and was pretty normal but at home he just lays down on the couch looking confused. Is there anything I can do while at home to have the high go away? I know for humans, milk seems to do the trick so i gave him some but nonetheless i feel horrible seeing him so calm and confused, its not like him.
My 1 month old puppy inhaled some smoke and now she's in a deep sleep, she peed herself, she keeps farting I'm scared is she gonna be okay, I have no money to take her to the vet
BS!!!! my dog takes 35mg CBD n 20mg THC twice a day. Maybe some dog are allergic like some people are allergic to cannabis.
My chaweenie ate 2 small marijuana brownies. Do not let people tell you to wait it out. She ended up after I made her throw up at the animal emergency.I had called animal poison control and was directed to the nearest ER. BOTH are toxic to dogs but the chocolate is worse.she had 2 grand mal seizures while there,she was given valium and needed a second shot to stop the seizure. Her stomach was pumped and given charcoal to absorb anything in the stomach. 1100,00 later she was discharged the next day but it's day 3 and she still won't eat,nibbles small amounts.She is still paranoid and shakes at the slightest sound.Please keep them high up because she chewed through a Ziploc bag and aluminum foil to get these very small brownies. So from now on the person's who's room it was in keeps it in the fridge. Please don't let people say " they will be fine" each dog is different and I'm sure she would have died if she didn't get the care she needed and trust me I cannot afford it but her life is worth more to me as I'm sure your pets life is to you.
my 4 year old chocolate lab at 6 weed cookies
my 4 year old lab ate 6 weed cookies and she has trouble balancing, won't eat or drink she just lays there or she goes into a deep sleep
My chihuahua had about 8 doses of a homemade marijuana cake. It was really strong 2 is enough for a grown man to 8 for a small doggy was just too much. She was stoned out of her mind. Barely moved, only flinched every do often. Late reactions, she couldn't stand properly and she trembled constantly. She was hospitalized for at least where they said they had to regulate her temperature because her temperature was dropping, they gave her charcoal to absorb some of the thc in her system, they gave her fluids and sedation medicine to keep her sensory overload under control. In case she may panic too much and get a seizure or a heart attack. I was in tears from this experience. She is currently out of the hospital and resting a lot. I pray there were no long term effects even after seeking medical attention immediately. THC is NOT good for animals. There may not be alot of tests on the effects it has on dogs.If you love your fido please don't feed it to them. Be careful where you place your edibles. Keep it far from their reach, you can never be too careful. The whole visit cost me about $535.
My dog ate less then half a gram And he's sleeping a lot I was told to give him milk to feel better but he gets scared every time I get close to him. He can't walk straight and he glitches and lot. I've gotten him high before when I smoke weed and he's fine he actually likes it but I dropped a bag of weed and ate less then half a gram and he's acting this way now I'm very upset at my self and I'm no longer going to blow in his face anymore cause i didn't know I was hurting him.
Yea this info is wrong. My 12 year old mastiff lab mix had a melanoma on his upper left gums that was stage 4, I started treating him with rso with very little cbd and very high thc when it was about 1 inch in diameter. He got ripped every night for 4 weeks straight when the cancer had reached the size of a baseball and then began to shrink. He continued to take the rso for 2 more months just to make sure the cancer was gone. I also tried this with another dog that got lymphoma but was not successful with him unfortunately. I will say that both dogs eventually got to a point where they built up allergic reactions to the marijuana, I had to stop giving it to both of them because it seemed to make them over sensitive to stimuli.
My dog ate 2 oz of my baked weed, she is a5 year old labWhat should I do I brought her to the barley and they say rest but 2 days have passed now and she's still tippy, peeing herself and still has little to know balance or power in her backend.
My dog ate 2 roaches I had on the ground they where just the crutch part with very little pot in it but had smoked a lot of good oil in them she's acting funny 2 days later she was high the first night woke up fine 2nd night after she ate she woke up from a bad dream freaking out idk what is wrong she is 15 years old she has eaten pot one other time and she slept really hard basically the same but nothing like this and this. She's kinda shaking and being really vocal not barking but making noise
Add a comment to Nero's experience
Was this experience helpful?
Chloe
German Shorthaired Pointer
4 Years
0 found helpful
Yesterday evening, my 50 pound German Shorthaired Pointer ate about 1 ounce of my medical marijuana balm (about 25mg CBD and 25mg THC). She was lethargic last night and vomited small amounts about 3 times. She slept well but was slow this morning. She declined breakfast. I took her on a walk and she behaved normally, pooping and peeing as usual. When we came home, she wanted to go out in the yard and ran around at her regular light-speed pace. When she came in, she wanted her treat and then ate her full breakfast. She then went out again and ran around as usual. She is now outside lying in the sun. Is there reason to take any further action?
What happened was dog ok?
I just woke up to find that my 2yr old boxer ate some of my stash 😭 she is wobbly when she walks and has thrown up twice I have never experienced anything like this anything I can do to help her?
Add a comment to Chloe's experience
Was this experience helpful?
Bear
Romanian Mioritic Cross
4 Years
0 found helpful
Hi through a facebook support page it's been suggested to give my dog CBD oil to calm him so he can recover from several problems - he is a rescue dog with very long thick fur who is scared of baths and water- even a teaspoonful. He gets sweaty and itchy and is still quite jumpy and reactive - that makes him barky and when he's alert like that he is even more sweaty. His skin is then irritable and he has lumps and tears from scratching. His ears and chest are really sore all the time despite creams. He has had vet checks and treatments but we don't want him on steroids longterm and would think about trying CBD oil if there was more advice on pros vs toxicity.
Everything is toxic in excess. The toxic amount listed here, 3 grams per kilo is way more than therapeutic levels. Imagine yourself eating 6 ounces or more.
CBD is not harmful to dogs, but THC is (that's the stuff that makes you high). If you get pet specific CBD you shouldn't have any concerns. I use CBD for anxiety in my puppy and he loves it. My vet told me there's absolutely no concern about it, except maybe runny poo if he eats too much, but that's just because mine is in an oil form. I highly recommend it
Add a comment to Bear's experience
Was this experience helpful?
Wrigley
Labrador Retriever
10 Months
0 found helpful
we took our 10month old lab to the ER vet last night. She had eaten part of a joint that was on the ground when we got off the T(subway). She was wobbly, couldn't walk or hold her head up. It was terrifying. The vet treated her with IVs and instructed us to watch her over night. She was much better after an hour of fluids, but still pretty lethargic. This morning, she was almost like her playful puppy self. But now, it's evening-- about 24 hours after she ingested the pot, and she's acting hyper-- jumping up an down, whining, pulling so hard on the leash that I can't hold on. What's going on?
Add a comment to Wrigley's experience
Was this experience helpful?
Goose
Labrador Retriever
Four Years
1 found helpful
We took our lab-basset mix into the emergency vet around midnight for suspected marijuana ingestion after exhibiting several of the symptoms. It cost less than $200. They examined her and injected her with fluids. It's been about 20 hours since and she's completely back to normal.

Some additional symptoms which weren't available to tag: decreased heart-rate and dilated pupils.

She is about 40lbs and we have no idea how much she ingested.
Add a comment to Goose's experience
Was this experience helpful?
Buddy
Yorkie
6 Months
0 found helpful
Has Symptoms
Fatigue wobbly unresponsive shakey
My dog is only 4 lbs and he ate a nug of weed he's been wobbly while walking falling a lot today doesn't really want to eat or drink anything I've been giving him water and pidialyte threw a sirenge I'm so scared he will die what should I do I can't afford the vet
How is your baby doing? Good I hope. My 8 pound frenchie ate a nug today and I almost lost him. I am so freaked out right now. That's how I found your question
My 7lb maltese ate a 75mg pot brownie. Within 15 minutes he couldn't walk. I followed some online info which told me to feed him hydrogen peroxide. I fed him one teaspoon. Within approximately 20 minutes to half an hour he vomited up the majority of it. This action, I believe saved his life. After 18 hours, he still refused to eat or drink. I was getting very concerned that he would die from dehydration. He spent the next 18 hours freaking out at any light or noise. I was truly horrified that my negligence has caused this. I spent the first night awake checking his heartbeat and breathing. Approximately 24 hours later but he was able to eat and drink again but he was still very stoned. 36 hours later he was about 85% of normal and 48 hours later he was just fine. This was a very scary event that should have never happened. We were very fortunate he is still with us with no lasting side effects.
My 2 year old Pitbull/German Shepard/Boxer mix ate what I'm assuming was about 2 half inch long roaches (not much) and a few stems and small buds along with maybe a dime size piece of an edible(not sure what it was it was not mine nor did I see it) and he was wobbly and shaky when trying to stand still and could not walk without falling to one side But I gave him a huge bowl of milk and he slept for a few hours abd he came out of it. He also exhibited fear, fear of something that wasn't there. He would look at something then look at me and back and forth but nothing there. Weird it was. Poor puppy dog I felt at first before I knew what was happening to him thay he was dying. Which he could have I suppose. I don't really know if it's deadly or just that sometimes dogs don't come back from this like they are stuck in this state forever. I've read that some end up having slight cognitive and neurological problems. I see this morning that he is way more hyper and not listening well. So I guess my reply to your experience is a question. How is your Buddy doing? I hope he made it through. Please let me know of there are any symptoms that stuck with him and for how long or if they still are.i hope all is well. Sincerely Christina fur mom of Timber
What do you mean you almost lost him??? He ran away or he hid somewhere. You shouldn't smoke pot buddy
Add a comment to Buddy's experience
Was this experience helpful?
Rex
Airedale Terrier
7 Years
0 found helpful
My dog found some canna-butter and got into it. I don't know how much he ate. He is a big dog. He vomited once and was very wobbly on his feet. He is sleeping now and extremely lethargic. We can't take him to the vet until morning. He is very still and has been sleeping for hours which scares me. I'm constantly checking on him to make sure he's breathing and I wake him up every couple hours because I'm scared he'll fall into a coma or something. I can only get him to sit up by ringing the doorbell and getting the other dogs barking. I'm so scared my baby might be permanently hurt from this, or could die. I've tried feeding him but he shows no interest in eating or drinking. I'm just wondering if he's going to be okay and if I should just let him sleep this off or keep him stimulated?
Hey my dog ate some unknown amount of edibles yesterday did the same thing. No vomiting,at least none since my boyfriend alerted me to his condition. He may have before he found him like this. He was extremely wobbly on his feet his head was bobbing even when he was lying down. I had to help him get up into his chair. He was scared of something that wasn't there.then he slept for about 12 hours and he usually gets up to pee at 3 and never did. I checked on him every couple hours and same as you tried waking him but he was so tired he didn't want to move. I see he's a little hyper this am but is way better. Maybe some residual wobbliness but otherwise fine. I hope your baby boy is alright. Please keep me posted as I will you. Obviously my Timber didn't injest as much THC as your Rex did. I will pray for you and your fur baby Rex for a speedy recovery.
How is Rex now after a couple days?
Hey anyway you can please let me how he is now My four-year-old approximately 50 lb Pitbull ate a whole batch of cannabutter brownies last night. Will not eat drink go to the bathroom is just laying here very lethargic it's been about 15 hours. Can you please let me know what happened with rex and how long it took for him to get back to normal. I am really worried
Add a comment to Rex's experience
Was this experience helpful?
Kalani
Shih tzu Yorkie mix
13 Weeks
0 found helpful
My 13 week 5lb shorkie ate marijuana that fell off my headboard into our bed in the middle of the night she was wobbly lethargic and just acting weird we took her to the emergency vet and it cost us about $200 they gave us 3 doses of activated charcoal to take home and administer to her every 8 hours it's been about 2 since her first dose and she has basically been sleeping since we got back from the vet, I hope she is ok the vet didn't seem to think she needed any more treatments especially if she's doing better after about 12 hours but I'm very impatient and wondering when this charcoal is going to start working, will update for others who have had this issue just to let everyone know our particular outcome with this
Add a comment to Kalani's experience
Was this experience helpful?
Shadow
Black Lab Mix
12 Years
0 found helpful
My 12 year old 45lb Black Lab mix got into my boyfriend weed brownies in the middle of the night. We took her to the pet ER this morning and they wanted to keep overnight for observation but they wanted a $600 deposit and a grand total of $1000 for the treatment we had to take her home because we didnt have the money. Someone at the vet went through a similar situation and suggested getting a disposable syringe and giving her baby pedialyte every hour, and water as well. We have been administering water and pedialyte through a syringe and feeding her w a spoon. She is Very lethargic, extremely tired and has been sleeping for hours. She attempts to get up out of her dog bed but has extreme difficulty walking—and is very wobbly and stumbling. We are taking her temperature regularly and it appears to be normal 101 degrees. It has been roughly 19 hours since she ingested the THC and she is still passed out—breathing regularly. No puking, or diarrhea just peeing herself. Hoping she recovers soon because we cannot afford the vet.
Add a comment to Shadow's experience
Was this experience helpful?
Bella
Rottweiler, mastiff
7 Years
1 found helpful
Ate a small amount of peanut butter edible from the counter about hour later got unusually hyper then soon falling asleep to wake in a panic confused look in her eyes, very jumpy having trouble standing and drooling
Add a comment to Bella's experience
Was this experience helpful?
Alaska
Mutt
14 Weeks
0 found helpful
My 18lbs 14 week old puppy had gotten into our neighbours garbage (who are know marijuana users). She started acting strangely and whining. Her head was rolling around and couldn't walk without falling over, and kept dribbling (urine). It only got worse as we drove her to the vet, her pupils were dilated and her eyes were rolling back, she was limp, temp was dropping and very obviously high. The vet induced vomiting and activates charcoal, put in an iv for fluids. It was an expensive vet trip (greater than $1200) but well worth it.
Add a comment to Alaska's experience
Was this experience helpful?
Butch
Staffordshire Bull Terrier
2 Years
0 found helpful
I have a 2yr old staffie, i took him to the emergency vet last night as he wasnt able to wank on his hind legs, and he was breathing heavy and fast.. normally he is a fit,healthy and active dog and doesnt let me sit down for 5 mins... the vet said he had eaten something he shouldnt either weed or something else she wasnt sure, she gave him 2 injections, 1 for pain and the other to help his muscles.. this morning jis breathing is back to normal and he does stand up when he has to but hes still wobberly and cant cant or sit for long he has to lay down, he hasnt been to the toilet since yesterday evening and doesnt seem to want to. Any advice!?..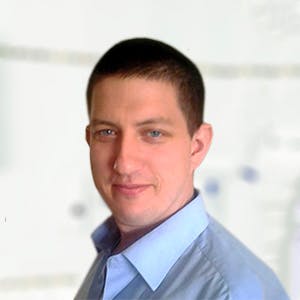 3320
Recommendations
In these cases it can be difficult if we don't know specifically what Butch has consumed, however it is good that he is making improvements and is a little more active than yesterday; however if he isn't urinating or defecating I would consider returning to a Veterinarian for a follow up examination to be on the safe side if urine isn't being passed. Regards Dr Callum Turner DVM
Add a comment to Butch's experience
Was this experience helpful?
Lola
toy poodle
8 Years
-1 found helpful
My dog ate half a pot brownie that was over 4 weeks old. She ingested it about 2 hours ago. She seems lethargic and is a little wobbly when she moves but reacts to her name. Hasn't vomited or eaten since. I really don't have the money to take have money to take her to the vet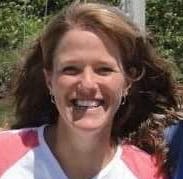 Dr. Michele King, DVM
Dr. Michele King DVM
1611
Recommendations
Thank you for your email. I'm not sure how much of the brownie that she ate, or what the marijuana content was, but Lola is a small dog who has potentially just eaten a toxic dose of chocolate, or marijuana, or bacteria that may have been growing in a spolied brownie. She needs to be seen by a veteirnarian as soon as possible, as she may need supportive care at this point.
Add a comment to Lola's experience
Was this experience helpful?
Bella
Mixed
About 5 months
-1 found helpful
My puppy she's about 5 months got ahold of a pretty big marijuana joint she ate over half of it before anyone realised she had it. At first she was kinda acting aggressive then she just laid around and ate a little bit she hasn't drank any water. Now she's sleeping but starting to react when I call her name. This happened about at 3pm. I don't know what to do she keeps peeing but she's asleep when I try and more her she shakes and whines. Can't got to vet right now they are closed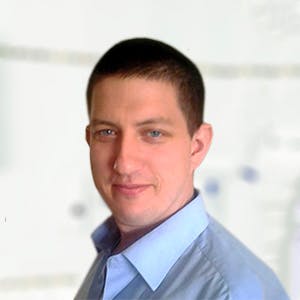 3320
Recommendations
Symptoms of marijuana poisoning are generally seen within two hours and if there was tobacco in the joint as well we need to be concerned with nicotine poisoning as well. If your Veterinarian is closed you should call the Pet Poison Helpline for further advice before your Veterinarian opens. Regards Dr Callum Turner DVM www.petpoisonhelpline.com/poison/marijuana/
Add a comment to Bella's experience
Was this experience helpful?
Maya
Yorkshire Terrier
8 Years
0 found helpful
Maya stole and ate a big chocolate Marijuana brownie about 48 hour ago. She is a 4kg yorkie. 8 hours after eating it she became letargic, peed herself and vomited. Now she's active and she ate today but did not drink too much water and didn't poop since she ate the brownie. I still feel she's not 100% ok. How long does this poisoning last? Considering it's been a while since she ate and the symtoms are gone, is she still in any lethal danger? What should I do?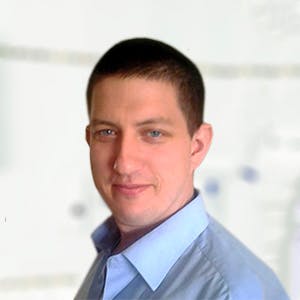 3320
Recommendations
Both the chocolate and the marijuana may cause toxicity especially in a 4kg (8.8lb) Yorkie; chocolate may cause heart arrhythmias, muscle twitching and seizures; marijuana may also cause heart arrhythmias and neurological symptoms. Given Maya's size and the fact she consumed a big chocolate marijuana brownie I would recommend you have a Veterinarian check her over for any heart anomalies as well as checking her for other symptoms of poisoning. Regards Dr Callum Turner DVM
Add a comment to Maya's experience
Was this experience helpful?
Lucy
jack russell mix
2 Years
0 found helpful
I made some ramen with weed, and I had sat it down so I could check the laundry, not thinking my dog knocked it over and ate what the cats didn't. I feel so horrible.
Add a comment to Lucy's experience
Was this experience helpful?
RIN
chihuahua mix
1 Year
0 found helpful
Has Symptoms
No bowel movement in 72 hrs.
My little one ate a half of a peanut butter THC cookie on Sunday at around 1:00 AM, she went through all of the normal symptoms of THC poisoning. We administered pedialyte and some activated charcoal as per the instructions we receivedand most of the symptoms have dissipated except that she has a hacking cough, which sometimes produces a bubbly spit, but not real throw up. When she is overly active, or exerts too much energy she coughs up this bubbly spit. She is not drinking water, but she has been eating just fine. She has been urinating normally, but has not defecated at all in these almost 72 hours. How can we help wit this coughing up of spit, and what can be done to induce a bowel movement? Any information would be great! Thank you.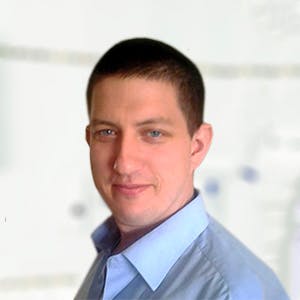 3320
Recommendations
The spitting up of the bubbly foam and no bowel movement may be due to a lack of food intake, you should try to get Rin to eat and drink; the best way to do this is to offer some boiled chicken and rice as well as having some water in the food bowl to consume whilst eating, putting it in the blender and syringing it into the mouth may help too. Adding some plain canned pumpkin may help with a bowel movement as well, but if there is no improvement you should visit a Veterinarian. Regards Dr Callum Turner DVM
Add a comment to RIN's experience
Was this experience helpful?
Leila
Mutt
7 Years
0 found helpful
My 7 year old, 55lb Border Collie/Pitbull cross got ahold of a guest's marijuana chocolate within the last four to five hours. It was one square and estimated to be about 70 milligrams worth of weed. She started with sleepiness and staring at everybody. Then she started rocking back and forth while lying, sitting, or standing. She is notably more sleepy and slow, though she tends to be inclined towards sleep anyway. (Side note: She has well-managed hypothyroidism that is being monitored by our vet) Within the past half an hour she has been peeing and seeming to not even notice. We only noticed because she soaked through the couch and then her bed. Standing is OK, but she is definitely wobbly. She has not thrown up and seems to be pretty chilled out while maintaining responsiveness (even if it is just moving her ears or eyes). We are getting some puppy pads and activated charcoal, but want to see if there is anything more you might suggest?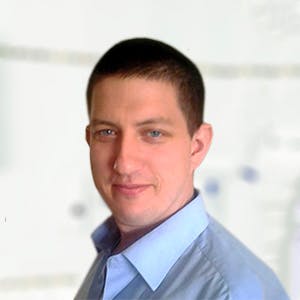 3320
Recommendations
The legalisation of marijuana has led people to be more careless with their 'product' which has lead to an increase in issues with dogs eating products containing marijuana; however it is also important to note the toxicity of chocolate in dogs as well which also causes cardiac arrhythmias. Since Leila consumed both marijuana and chocolate, I would recommend visiting a Veterinarian immediately for an examination and supportive care. Regards Dr Callum Turner DVM
Add a comment to Leila's experience
Was this experience helpful?
Kobi
Pomeranian
1 Year
0 found helpful
My 10lb one year old Pomeranian just ate a half gram of thc bho shatter its been an hour since he ate it. We just gave him 3% hydrogen peroxide to help induce vomiting as we looked up videos to do safely. He's showing no symptoms yet I'm just worried. I'm also worried about not being able to afford the vet visit.
When should take him to the vet? Also how long should we wait for him to throw up?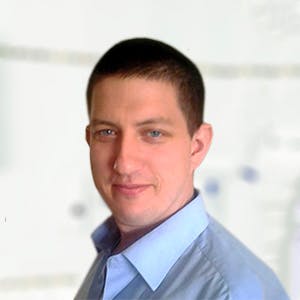 3320
Recommendations
Due to the concentrated form of shatter, I would recommend visiting your Veterinarian regardless since I don't have any specific information on concentration or how quickly it is absorbed into the bloodstream. You could also call the Pet Poison Helpline as they may have some data on the consumption of shatter. Regards Dr Callum Turner DVM
Add a comment to Kobi's experience
Was this experience helpful?
lucy
Chihuahua
3 Years
0 found helpful
my chihuahua ate 97% concentrate thc and slept through the night & when she woke up she began to shake & gag but hasn't thrown up, she's currently still sleeping but refuses to drink or eat anything or show reaction. it's currently been almost 10 hours since it has happened. i don't have the money for a vet but should i take her anyways ..?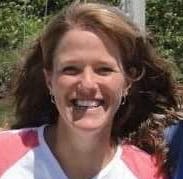 Dr. Michele King, DVM
Dr. Michele King DVM
1611
Recommendations
Depending on the amount of THC that Lucy ate, she may need supportive care to help clear that from her system and keep her hydrated until she recovers. Many clinics do offer a 'free first exam' to help you have her evaluated, and it would be a good idea to have her seen today to make sure that she is okay.
Add a comment to lucy's experience
Was this experience helpful?
Fender
Labrador Retriever
3 Months
1 found helpful
My boy has been climbing more lately and was able to get to an ash tray that had a couple of almost finished joints in it. I looked and he may have eaten only one or two which would be less than a gram of raw weed, no tobacco. I think it happened around 7:30 PM because I noticed that he started wobbling at around 8 PM. He was still pretty alert when it started to hit him, so I kept him company and played some fetch with him. He was very energetic for about 10 minutes and then he started to become lethargic and he peed a bit as he slept. About 20 minutes later we were able to get him to eat and drink some water. Then about 10 minutes after that, he threw up a small amount of chunky matter that looked like ground up kibble, but it smelt like the ash from the ash tray. We were able to get him to drink more water and eat afterwards and then he went back to sleeping. Now it's been about 5 hours and he threw up a much bigger amount that I could see other food/treats he had eaten the days prior. I spoon-fed him water and then got him to drink a good amount from his bowl. He's back to sleeping and I have blankets around him so he doesn't get cold. I think his pulse is around 140 but I'm not sure if I counted correctly.

Basically my question is, will he be okay? I'm especially worried because he's pretty young and we didn't immediately take him to a vet, but he seems pretty good. He's not shaking when he's asleep just a little wobbly when he's awake. I can't really afford to take him to the vet, so any other things you would recommend to do from home would be much appreciated.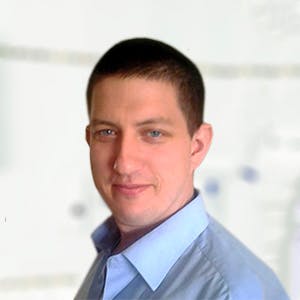 3320
Recommendations
There is no specific treatment for marijuana poisoning in dogs, normally we try to induce vomiting to prevent absorption into the bloodstream but this needs to be done within two hours or less of ingestion. At this point, it is a case of ensuring that Fender's body temperature is regulated and that he is kept hydrated through this poisoning event. However, symptoms may last for five days or more depending on the case; I would recommend visiting a Veterinarian regardless of cost especially if there is no improvement. Regards Dr Callum Turner DVM
UPDATE: He was lying down on the couch next to me and started making throw up noises so I put him on the ground and he threw up again. About double the amount as last time. And a bit more wet, still with junks of food.I offered him water but he went back to resting. Should I be worried about him getting Aspiration Pneumonia?
Add a comment to Fender's experience
Was this experience helpful?
Luna
Cavapoo
12 Months
0 found helpful
My almost year old puppy has been up for about an hour, vomiting, wobbly on feet, shaky - I am thinking she may have injested some marijuana as my son was home on a visit and had some with him. SHe is throwing up fluid mostly, yellow flem like - she also was in trash yesterday but very shaky on her feet and glazy eyer - do I wait and take her to vet when it opens?? or observe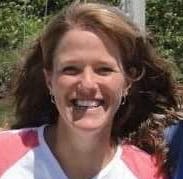 Dr. Michele King, DVM
Dr. Michele King DVM
1611
Recommendations
If Luna is continually vomiting and weak, she needs to be seen by a veterinarian as soon as they open. Marijuana doesn't tend to cause all of those signs by might explain her glazed expression - the trash that she got into is slightly more concerning, and she should be examined to see what is going on with her and give her any treatment that she may need.
Add a comment to Luna's experience
Was this experience helpful?
Blue
pitbull
5 Years
0 found helpful
My dog ate less than 2 grams of weed and is sleeping and won't move but twitches randomly. Also is breathing weird randomly this is bout 5 hours hours after she ate it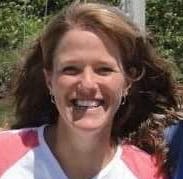 Dr. Michele King, DVM
Dr. Michele King DVM
1611
Recommendations
Thank you for your email. It would be best to have Blue evaluated at your nearest emergency clinic to assess whether she needs supportive care, activated charcoal, or any other forms of treatment. Most dogs do recover from accidental ingestion of marijuana, but it can take between 1-3 days for the effects to leave their body, and she may need supportive care while that is happening. Some signs of marijuana toxicity include ataxia, dilated pupils, 'glazed' eyes, drop in body temperature, increase or decrease in heart rate, bizarre behavior, hyperesthesia, disorientation, somnolence, depression (may last 18-36 hours), coma, excitation is seen occasionally, drooling, tremors, respiratory depression, or death. Without examining her, I cannot say whether she needs care or not, so it would be best to have her seen. I hope that she recovers uneventfully.
Add a comment to Blue's experience
Was this experience helpful?
Ruger
Chihuahua Terrier mix
1 year 2 months
1 found helpful
MY dog ate under a gram of weed at about 8 pm, he's now very lethargic and he's vomiting. with these symptoms I'm aware he's been poisoned but my main question is: Is this dose fatal?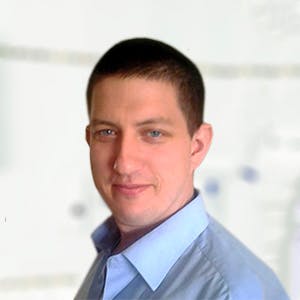 3320
Recommendations
The problem with weed is that no two plants, buds, leaves etc… are the same because it is a natural product; I cannot find any specific information on the amount required to kill a dog, but I would recommend that you call the Pet Poison Helpline as they have a lot of information on thousands of different poisons. Regards Dr Callum Turner DVM www.petpoisonhelpline.com/poison/marijuana/
Dogs can't die for cannabis alone. They have an endocannabiniod system to process cannabis. Does not cross blood brain barrier. Won't stuttering down heart or respiratory . Can't say that about their drugs.
Add a comment to Ruger's experience
Was this experience helpful?
Bubba
Portuguese Water Dog
1 year 4 months
0 found helpful
Has Symptoms
Unresponsive to name calling
My 10-13 pound Portuguese water dog ate about 10 9.6 grams of weed cookies and has been sleeping for about 3 hours since he ate them. I have no idea what to do or how to help him but if there's any advice on how to make him feel better faster that would be great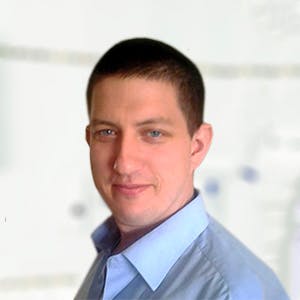 3320
Recommendations
There are many effects of marijuana poisoning in dogs and it also depends on how much was in each cookie; if Bubba is unresponsive you should take him immediately to a Veterinarian or an Emergency Veterinarian for treatment, there isn't anything I can recommend you do at home. Regards Dr Callum Turner DVM www.petpoisonhelpline.com/poison/marijuana/ https://veterinarypracticenews.com/treating-marijuana-toxicity/
Add a comment to Bubba's experience
Was this experience helpful?
Rey
Beagle
1 Year
2 found helpful
We don't have the money to take my sweet girl to the vet but we suspect THC poisoning. We don't have any in my home but this morning at the dog park she ate something and since early afternoon she has not been herself. She is not vomiting and has a normal appetite. It just seems to be her behavior, and her having some trembling. Also her heart rate is about 110 but is regularly irregular. Is there anything I can do from home to help my sweet girl?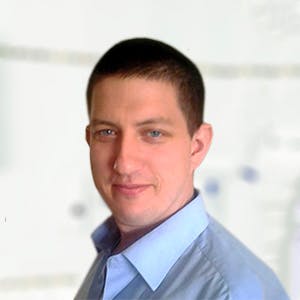 3320
Recommendations
The resting heart rate of a dog may be between 70-120 beats per minute (Merck Veterinary Manual) so Rey's heart rate is still within physiological range, plus younger dogs have a higher heart rate than older dogs. The irregular heart rate may be due to some existing heart condition (murmur or some conduction disorder) or due to some type of poisoning; there is an infinite number of possible poisoning opportunities at a park, I would recommend taking Rey to her Veterinarian regardless of cost but it is important to keep her hydrated and comfortable. Without knowing for 100% the cause of the poisoning and examining her, I cannot really recommend anything else. Regards Dr Callum Turner DVM
My dog went very sluggish, and wobbly. She dribbled urine and flinched went I stroked her head. Heartbeats were slow, 60 bpm. Happened within 1-2hrs after ingestion. Getting the fluids under the skin, charcoal in her belly and some testing that verified THC. $380-$440, worth it!
Wow that's reasonable....it's going to cost me $1400-2000 to keep him overnight, administer fluids and give lipids.....very pricey emergency clinic
DON'T EVER TRY THIS ON ANIMALS ALL .. IT's POISON TO ANIMALS !
My 12 year old poodle is at this very minute at the vets . He has had a hacking cough for a few months and a friend said to try cannabis oil as a remedy as it cured many illnesses in humans .. I am so we allowed it .He put about a match head of the thick oil into some cheese and gave it Gucci . Dog started shaking head , sensitive to touch and sound and started stiff joints , vomiting , dribly urine . lethargic and unstable in walking . Hopefully he will recover . I am so upset that this may cause his death . NEVER EVER TRY THIS ALL ..
Add a comment to Rey's experience
Was this experience helpful?