What is Estrus Symptoms After Spaying?
Female dogs go through several stages during their reproductive cycle. Symptoms of estrus usually occur about twice a year with an infertile resting period in between. The spaying operation, called an ovariohysterectomy, includes complete removal of the uterus and ovaries, the tissues that release hormones and create the estrus cycle. After spaying, your dog's reproductive cycle should cease and she should not exhibit any more estrus symptoms. Sometimes however, over the course of the operation, part of the ovarian tissue is overlooked and left behind. This part may continue to release hormones which activate fertility and your dog may appear to be in heat even though she is no longer able to get pregnant. This is called ovarian remnant syndrome (ORS.) This condition is usually reversible with surgery. The longer the tissue is left, the higher the risk of complications.
Sometimes female dogs will continue to exhibit symptoms of being in heat after they have been spayed. This usually happens because part of the ovarian tissue was left behind during the operation. Veterinarians define this condition as ovarian remnant syndrome.
Book First Walk Free!
Symptoms of Estrus Symptoms After Spaying in Dogs
Your dog may develop symptoms shortly after the operation, especially if she was already in heat. Symptoms may be cyclical and resemble a normal period of estrus. Try to see a veterinarian during the time your dog is exhibiting symptoms:
Swelling of the vulva
Increased licking of the vulva
Vaginal bleeding
Behavioral changes
Lifting the tail (flagging)
Standing to be mounted
Types
There are four periods to a female dog's reproductive cycle. The first two constitute the fertile period of being in heat:
Proestrus – the pre-mating period which lasts for 7-10 days, symptoms include swollen vulva and vaginal bleeding
Estrus – the mating period which lasts up to 10 days, symptoms include flagging and attempted mating
Diestrus – the period when your dog is either pregnant or resting between mating cycles, it can last from 10 to 140 days
Anestrus – the non-fertile dormant period which lasts until the beginning of the next proestrus.
The time between cycles as well as the length of the mating period can vary based on the breed and the individual dog.
Causes of Estrus Symptoms After Spaying in Dogs
Failure to remove all of one or both ovaries during surgery
Accidental dropping of ovarian tissue into the abdominal cavity during surgery
Ectopic ovarian tissue – ovarian tissue which develops in another part of the body (rare)
Surgical error or poor technique is the cause of most problems, although occasionally a dog may have a genetic abnormality and generate ectopic tissue outside the ovaries.
Diagnosis of Estrus Symptoms After Spaying in Dogs
The veterinarian will be able to diagnose a swollen vulva and signs of bleeding on a physical examination. Anesthetic may be required to make a more thorough examination and insert a catheter to check that the blood is not coming from the urethra. Vaginoscopy will allow the veterinarian to examine the inside of the vagina to check for injuries or other problems. Biopsies of the vagina will often be also taken to evaluate estrogen levels. Bloodwork can often show elevated levels of estrogen and progesterone as well.
Ultrasound of the abdomen will usually reveal the presence of abnormal tissue. Some tissue can be difficult to see, so, if your dog has strong symptoms of estrus, the vet may decide to perform exploratory surgery even if the mass is not visible. Biopsies will be taken and any removed tissue will be evaluated for malignancy.
Treatment of Estrus Symptoms After Spaying in Dogs
Treatment of Estrus Symptoms after Spaying in Dogs
Surgery is the recommended treatment for ORS. The surgery is called an exploratory laparotomy. This is typically a low risk surgery, similar to the ovariohysterectomy that is performed during spaying, although the remaining tissue may be more difficult to locate. Your dog will likely be released the next day. You will need to check the incision for signs of infection and the veterinarian will schedule a two week follow-up appointment.
Some dogs with additional medical issues may not be good candidates for surgery. If this is the case, the veterinarian may still be able to treat your dog's symptoms with medications that prevent her from going on heat, including megestrol acetate and milbolerone. You should discuss any medication with your veterinarian as these drugs often have significant side effects.
Recovery of Estrus Symptoms After Spaying in Dogs
Most dogs who receive surgery make a full recovery and do not have any further complications. If possible, it's advisable to treat the condition through surgery, however. The longer the tissue remains in the body, the more likely it is to develop into a cancerous tumor. Studies of groups of dogs with ORS have found a link between the length of time after the original ovariohysterectomy and the development of malignant neoplasia.
If your dog is not able to have surgery, or if the veterinarian is not successful in finding the abnormal tissue, then the condition will have to be managed with medication. Try to use the medication with the least number of side-effects and the lowest possible dose. The behavioral changes in your dog can be difficult to manage, but they are not necessarily hazardous to her health. The main risk with untreated ORS is the increased chance of cancer development and this isn't greatly affected by medication.
Estrus Symptoms After Spaying Questions and Advice from Veterinary Professionals
Truffle
Lab/Pit mix
10 Months
0 found helpful
Has Symptoms
Clear liquid dripping from vulva
My 10 month old puppy Truffle got spayed yesterday and I brought her home today. She has clear liquid coming from her vulva and it looked like a string dangling that wouldn't come off unless wiped away. What can this be?
My dog was spayed yesterday and some1 let my male in and he had a mating with her.. what must i do
Add a comment to Truffle's experience
Was this experience helpful?
. Unfortunately she did not get to the vet. Can she still be helped or is she too old?
terrier
9 Years
1 found helpful
My female dog is nine years old. She was spayed when she was a puppy. For the past few years she's been showing signs like she goes into heat. Constantly panting , And licking. Unfortunately she did not get to the vet. Can she still be helped or is she too old?
Add a comment to . Unfortunately she did not get to the vet. Can she still be helped or is she too old?'s experience
Was this experience helpful?
Nyla
Labrador Retriever
19 Months
0 found helpful
I adopted my dog a year ago from a local shelter, she was about 1 year 7 months old. It states on her paperwork that she was spayed. They also told me she had a litter. So I have had her a year! Just the last couple of days, though, she has had some bleeding. I took her to the vet and her bloodwork and urinalysis came back normal they said. They did give her a shot of antibiotic and some pills - a steroid taper that I am still finishing up. She seems to have stopped bleeding, but I am worried she is not okay. She is acting fine.
My Dog Dixie has been licking and rubbing her female part on the ground leaking Clear stuff acting like she is in heat she is fixed for 3 years now and been acting like this for 2 months ! Acting alittle different but really dont seem like she is in pain .What can I give her to make this stop i dont have money for a operation ? I know the Vet left part of the Ovary she has all the Symptoms..please help me.sheila smith
Add a comment to Nyla's experience
Was this experience helpful?
Sweetness
chihuahua mix
4 Years
0 found helpful
My 4yr old Chihuahua was a rescue. She was fine with my other female dog til she went in heat. In heat she started viciously attacking my little dog. We had her spayed while still in heat, about 2 months ago. We brought her home and she is still viciously attack my other baby every chance she gets. I am so distraught and having a bad case of nerves. When I try to separate them it is horrible. It is like she is so zoned out and she has bitten me 4 times and I am scared to death she will kill my Baby. Not to mention the biting hurts horribly. How long does it take for hormones to die down, and what can I do? When not around my Baby, who is 7 years old, she is sweet. But I can not accept this behavior. My Baby has been fixed many years ago, and the other dog has affected my Baby's life style.
Add a comment to Sweetness's experience
Was this experience helpful?
Sophie
potcake
1 Year
0 found helpful
Has Symptoms
Swollen vulva and nipples
We adopted our dog from St. Lucia, where she was spayed at a very young age. She's a year now and the last few months we've noticed her vulva and nipples are enlarged/swollen. Is this likely ovarian remnant syndrome? Or could this be something else? To check if she has ovarian remnant syndrome, is a blood test recommended? If it comes back negative, what else can it be?
Add a comment to Sophie's experience
Was this experience helpful?
Betty
Redbone Coonhound
4 Months
0 found helpful
My rescue pup is 4.5 months old. She was spayed at the shelter. But every so often she has discharge - yellowish. Not sure if it's worth all the money to go to the vet?
Add a comment to Betty's experience
Was this experience helpful?
BELLA
Bully/Pitt Bull
8 Years
0 found helpful
I found all of this information helpful but it still did not answer the one question that I was coming to find out. I have a 8 1/2 year old pitbull that was spayed a little over a year ago. We took her over to some friends where they had a male boxer and we paid no attention because she was spayed and somehow they manage to still lock... It did not last for long so it wasn't a full on lock but they were stuck together and she was in an immense amount of pain and then today she has been very whiney like in pain and she has vomited several times.... I know that for the 1st few weeks following the slaying ,it could be detrimental and possibly even deadly if a stud is able to get to them, but does this rule still apply year or so after? Please help, I'm low on money but I'm terrified that the stud may have really hurt my Bella
Add a comment to BELLA's experience
Was this experience helpful?
Joss
cockapoo
7 Years
0 found helpful
My Cockapoo was spayed 18months ago. We have had 3 visits to the vet since with symptoms of swollen vulva and constant licking. The first visit was diagnosed as an infection antibiotics were prescribed. Around 6 months later same symptoms and lactating she was given hormone treatment and antibiotics.
The most recent episode was vaginal bleeding I researched this on line and all symptoms pointed to ovarian remnant syndrome.
I approached the vet and suddenly after over 900 pounds of tests it is ovarian remnant syndrome.
The vet accepts no responsibility
Now we are broke and feel very strongly that this is not our responsiblity.
How can we fix this.
We have a family dog that I believe has the same syndrome. We had her spayed, but she's been bleeding since her surgery a couple of months ago and now it's gotten even worse. But unfortunately we don't have enough money right now to get her seen. Most cases like this is because of error during the surgery and this is clearly not our fault. We feel hopeless ☹️
Add a comment to Joss's experience
Was this experience helpful?
Dixie
pit mix
3.5
1 found helpful
My dog was spayed june 28th 2017 and she was in her 2nd week of heat during the surgery. She seemed to recover fine and the incision is healed. It is now kuly 14th and she is spotting is this normal or could it be risidual heat blood?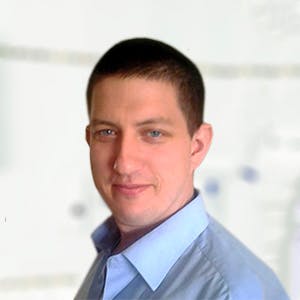 3320
Recommendations
There should be no bleeding or spotting after a female dog has been spayed; the most common cause of spotting after spaying is ovarian remnant syndrome, you should speak with your Veterinarian about this. Other causes of vaginal bleeding may be due to infection or urinary tract problems, either way a visit to your Veterinarian is needed; treatment may consist of antibiotics or in the case of ovarian remnant syndrome, another surgery to remove the remaining tissue. Regards Dr Callum Turner DVM
Add a comment to Dixie's experience
Was this experience helpful?
Vada
Pit bull
1 Year
1 found helpful
1 year old female Pitbull. Sudden wet spots appear underneath my dog's rear area on the couch. After further investigation it is a clear thin odorless watery substance. The dog is spayed, and recently received her boosters! No issues with this ever before. Now the dog is forced to lay on towels everywhere she goes.

Please dont tell me to go to the Vet we went to the vet today and paid $175 for them to say it's nothing to worry about.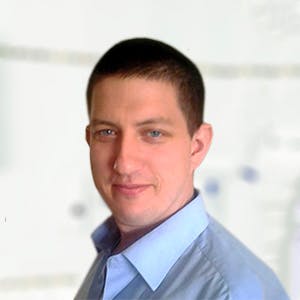 3320
Recommendations
Spotting of fluid may occur a few different reasons and may be related to a slight loss of urine incontinence (normally presents a few years after spaying), vaginitis or other discharge; without examining Vada I cannot say for certain and cannot look at the fluid. I would recommend returning to your Veterinarian (or calling them) to discuss possible spay incontinence or possible vaginitis. Regards Dr Callum Turner DVM
Add a comment to Vada's experience
Was this experience helpful?
Lili
Labrador Retriever
5 Years
1 found helpful
I'm waiting for results on a blood test for ovarian remnant syndrome on my 5 year old Labrador. She was spayed 11 weeks ago and is spotting blood. Is this not a mistake by the vet if it comes back positive, that he did not do the job correctly first time?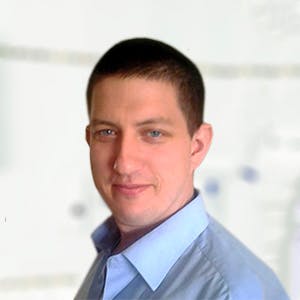 3320
Recommendations
In cases like this, I don't like the word mistake since it can be difficult to visualise the ovary in large and/or fat dogs; it would be best to read the article in the link below. Regards Dr Callum Turner DVM http://eprints.nottingham.ac.uk/38888/1/Ovarian%20Remnant%20Final%20Submission.pdf This article was published in a reputable British veterinary journal (read last two paragraphs of page two)
Add a comment to Lili's experience
Was this experience helpful?
Mimi
German Shepherd
One Year
0 found helpful
My dog, a one year old German Shepherd, was just spayed on a Thursday, July 19th. Since then, she has had diarrhea with the occasional vomiting. Other than those issues, she's completely fine. I contacted the the vets and they said that it is normal for those symptoms, even without pain medication. How long after the surgery, should I begin to worry?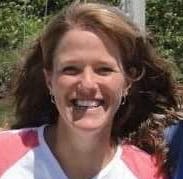 1611
Recommendations
Mimi may benefit from a bland diet, or probiotics if her diarrhea was caused by the stress of surgery. I would expect her signs to improve over the next few days, and if she is not improving, it would be a good idea to have her rechecked by her veterinarian.
Add a comment to Mimi's experience
Was this experience helpful?
Kaya
Cairn Terrier
7 Months
-1 found helpful
Hi, our 7 month old cairn terrier was spayed 2 days ago. She had been recovering well, and her behavior was back to Normal fairly quickly (peeing, pooping, eating etc). We had no issues with her behavior for the first 24 hours, however since then she has been consistently trying to lick her private parts. She does not go after the incision at all, but seems to be specifically licking her vagina/vulva. We quickly order her to stop which she does, but a few minutes later will go back to doing it again. We have not noticed any form of discharge or liquid or any irritation to the area. Also, prior to this she had never done this before in the past or have had any symptoms related to her being in heat. Do you have any idea why she is doing this? Could this be her trying to alleviate any form of discomfort that may be lingering from the surgery, or is this something more serious?
Thanks in advance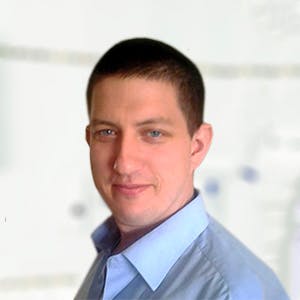 3320
Recommendations
This could be due to discomfort, changes in the body due to the shift in the lack of certain hormones among other causes; if you're in the first few days after surgery you should keep a close eye on her and monitor for signs of discharge, fever or anything else which may be concerning. If you have further concerns or you notice other symptoms develop, pop into your Veterinarian for a quick check up. Regards Dr Callum Turner DVM
Add a comment to Kaya's experience
Was this experience helpful?
Honey
Pit bull
1 Year
0 found helpful
Hello,

My dog was spayed on May 28 of this year, it is now June 5th. Her incision healed up fine after a course of Clavamox because she had an allergic reaction to the sutures they used inside her body. Everything seemed normal after that, until I recently noticed she was spotting blood from her vulva. The bleeding was not super dense at first, but then it almost seemed like she was on her period. Every time she urinates there's at least a couple of drops of blood in it. She seems fine other wise, but I'm wondering if it may be ovarian remnant syndrome...the last thing I want is for her to have to go through surgery again.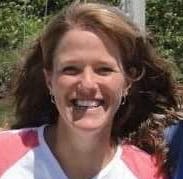 1611
Recommendations
Honey may have a bladder infection, or she may have a retained ovarian remnant. The best thing to do for her is to have her see a veterinarian, and have a urine sample checked. It isn't uncommon in larger breed dogs for them to develop a bladder infection after the surgery, and that may be what is going on. If she does have a remnant, she may need surgery again, but your veterinarian can examine her and advise you on what the best options for her are.
Add a comment to Honey's experience
Was this experience helpful?
Hannah
Mutt
10 Months
-1 found helpful
Hi, my female dog was just spayed about 4 days ago. All seemed to be going well but she has yellow discharge coming out of her vagina. It's very little but it smells. Could this be a result of poor surgery technique or residual heat or a stump left in her?

I am going to the vet in a few days but just want to check in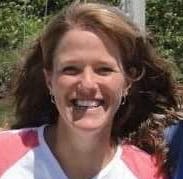 1611
Recommendations
4 days post op is early for any of the problems that you have mentioned, but sometimes dogs do have infections related to the surgery. She may be having normal discharge, or she may have an infection, but it is good that you are taking her in to make sure that she is okay.
Add a comment to Hannah's experience
Was this experience helpful?
D
Pointer mix
18 Months
0 found helpful
My dog was spayed at 18 months one week ago. She is feeling very well and looks great. The issue is she is obsessively licking her vulva. There is no bleeding, could this be ORS?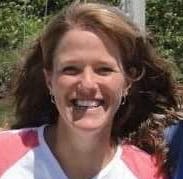 1611
Recommendations
Some dogs do experience infection after a spay surgery, and it would be best to have her seen by her veterinarian to make sure that she isn't having any problems. I hope that all goes well for her.
Add a comment to D's experience
Was this experience helpful?
Chloe
Dachshund
7 Years
0 found helpful
We adopted a female puppy mill rescue, about 5 months ago, who was a breeder in the mill for her whole life. She's 7 years old. Recently, like the last 10 to 14 days, she's been having abnormal anxious behaviors we haven't ever seen her exhibit. They told us she was spayed when we adopted her. When we take her outside, it's almost like she's having nervous/panic/anxiety attack. She constantly runs and we can't get her to calm down to even go potty. She normally loves other dogs, she's always enjoyed the, way more than people, but she just cowers lately when another dog is around. My husband suggested that maybe she's acting up because this is the time of year she normally went into heat and she's having anxiety from all of her past breedings. As long as she's inside, she is our princess like always. Is it possible she might be having hormone fluctuations similar to the heat cycle that's causing her behavior? Or could it just be anxiety from the time of year and her history? We just want to make her life as great as we can, so we want to figure out what's behind her sudden behavior change.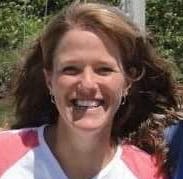 1611
Recommendations
Thank you for your email. Dogs can be quite intuitive, and she may sense or hear something outside that you are not aware of. It is unlikely that any hormonal fluctuations are causing this behavior if she is spayed. In the short term, try to make outside very positive with treats and play time, and if the behavior continues, she may benefit from anti-anxiety medications until she feels more confident outside. Your veterinarian can guide you as to whether she may need that type of therapy. I hope that she does well.
Add a comment to Chloe's experience
Was this experience helpful?
Manya
Siberian Husky
8 Years
0 found helpful
My 8 year old female Siberian husky, who was spayed before ever going into heat, has a swollen vulva and vaginal bleeding.
About a year ago she was prescribed prednisone to treat symptoms to a respiratory issue that the vet was unable to diagnose after x-rays, heartworm tests... We are still giving her small doses of prednisone to help her to breathe better during long episodes wheezing and coughing up flem. Though the prednisone does cause her urinary incontinence, excessive drinking and makes her grumpy. Could these two issues be related?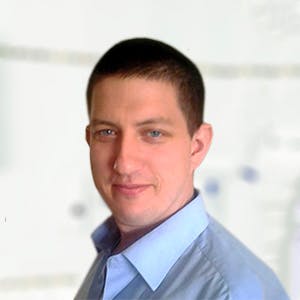 3320
Recommendations
Any change like bleeding from the vulva should be checked by your Veterinarian; long term use of corticosteroids puts dogs at a high risk of infection so this should be looked into. Other causes may be other infections, tumours, remnant ovarian syndrome among other causes. Without an examination and urinalysis, we cannot say for sure. Regards Dr Callum Turner DVM
Add a comment to Manya's experience
Was this experience helpful?
Sadie
German Shepherd
14 months
0 found helpful
Our shepherd was spayed two weeks ago, immediately she started squatting like she has to go pee. This is about every few minutes and after two weeks it is still going on. They have been treating her foe urinary track infection but today they said it could be that the Blatter has attached to the sutures on the uterus . Is this normal and will the symptoms get better?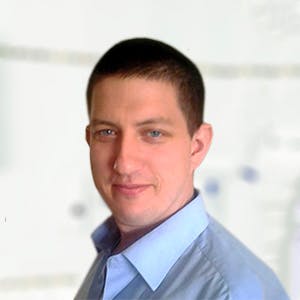 3320
Recommendations
If Sadie is starting to exhibit this behaviour immediately after spaying I would be looking into doing an ultrasound or better, an exploratory laparotomy to look at the uterine stump and the sutures at the peduncles to ensure that there are no adhesions or other structures trapped there. Understanding the actual cause will help to determine whether it will spontaneously resolve or requires medical intervention. Regards Dr Callum Turner DVM
Add a comment to Sadie's experience
Was this experience helpful?