What is Liver Disease (Copper Storage)?
Copper is an important trace element for dogs. It is vital to the production of enzymes and other important cellular processes. Copper taken in through food is metabolized and stored in the liver. Any excess copper is excreted in bile and flushed out of the body via the stool and urine. If too much copper accumulates in the liver, it can cause copper-associated hepatopathy which leads to liver dysfunction and eventually failure. This problem is most commonly caused by a genetic abnormality. A specific gene that reduces bile excretion and causes copper to accumulate in the liver has been identified in some Bedlington terriers. Other breeds can have a similar problem, although the condition is usually not as severe and the exact genetic mechanisms have not been fully studied. Dogs with copper-associated hepatopathy can show varying symptoms. Some dogs have bloodwork that indicates a degree of liver dysfunction, but little or no sign of illness. Other dogs may have slowly developing symptoms of chronic hepatitis. Acute liver failure may develop suddenly with little warning. Sometimes the liver releases large amounts of the stored copper, killing red blood cells and causing copper related anemia. Over time, even mild conditions can cause scarring of the liver and eventually cirrhosis and end-stage liver disease. Some medications and diet change can help to stop the accumulation of copper in the liver.
Excessive copper storage in the liver is caused by a genetic abnormality. In dogs, veterinarians define this as copper-associated hepatopathy. It is more common in some breeds. Untreated, it can lead to cirrhosis and acute liver failure.
Liver Disease (Copper Storage) Average Cost
From 367 quotes ranging from $1,000 - $6,000
Symptoms of Liver Disease (Copper Storage) in Dogs
Any of the following symptoms should be evaluated by a veterinarian. Acute, life-threatening symptoms should be treated as an emergency.
Vomiting
Decreased appetite
Weight loss
Excessive thirst
Frequent urination
Bloody diarrhea
Jaundice
Anemia
Ascites (fluid in the abdomen)
Gastrointestinal bleeding
Ulcers
Hepatic encephalopathy (disorientation, circling, aggression, seizures coma)
Types
Three different manifestations of the disease have been noted.
Sub-clinical disease – blood tests show signs of liver disease and high copper levels can be detected with a biopsy of the liver, but dogs don't show symptoms of illness
Chronic hepatitis – traditional symptoms of liver dysfunction; symptoms may progress slowly, but lead eventually to acute liver failure; sometimes copper accumulation can occur secondary to chronic hepatitis from another source
Acute hepatic necrosis – dogs will develop the traditional symptoms of acute liver failure along with copper induced hemolytic anemia; death normally takes place within 2-3 days; survivors may experience bouts of intermittent illness
Top
Causes of Liver Disease (Copper Storage) in Dogs
Three factors can affect copper storage in the liver.
Failure to excrete copper in the bile – this is known to be a problem in Bedlington terriers
Excessive copper storage – the liver can sometimes store too much copper, particularly if hepatic inflammation or chronic hepatic disease is present; it's believed that this condition may be responsible for copper accumulation in other breeds
Excessive copper ingestion – copper is found in trace elements in the diet; too much copper at one time can overwhelm the liver's storage capacity and cause liver damage; this isn't normally a problem, but dogs with a genetic tendency to excessive copper storage can be affected by a high copper diet; changes in dog food in the late 90's made dietary copper in most brands more accessible to dogs and have led to higher levels of copper accumulation, even in dogs that don't show symptoms 
Breed and family heritage is a big factor, although it's possible for any dog to have this problem. Some breeds tend to manifest the disease differently.
Bedlington Terriers – most dogs with the gene will develop acute liver necrosis before they are 6; breeding management has helped to decrease the number of cases
Doberman Pinschers – blood work can be abnormal as early as 1 year old, but liver disease doesn't usually manifest until dogs are about 7
West Highland White Terriers – disease can occur at any time, copper accumulation is apparent as early as 1 year old
Skye Terriers – disease can occur at any time
Dalmatians – middle aged dogs are often diagnosed with chronic hepatitis
Labrador Retrievers – middle aged dogs are often diagnosed with chronic hepatitis
Top
Diagnosis of Liver Disease (Copper Storage) in Dogs
Blood and urine tests will usually show signs of liver failure, especially if your dog has significant symptoms. Some blood tests may require fasting. X-ray's and ultrasound may be taken to check for enlarged liver as well as eliminate some other causes of liver failure.  A definitive diagnosis of copper-associated hepatopathy is made with a biopsy of the liver. This is an invasive procedure that will not be possible with dogs experiencing symptoms of acute liver failure.
The veterinarian will want to know your dog's breed and family history to help determine how likely it is that your dog has this condition. Your dog's age could also be relevant. Past and present medications can help determine if drug poisoning or toxicity could have contributed to the liver failure, and the veterinarian may also want to know the dates of your dog's last vaccinations to eliminate some infectious causes.
Top
Treatment of Liver Disease (Copper Storage) in Dogs
Acute liver failure will need to be treated supportively. Fluids and electrolytes will be given to help flush toxins out of the body. Blood transfusions may be necessary for dogs with high levels of red blood cell destruction and copper induced anemia. Severe acute attacks can end up being fatal even with treatment.
Several medications are given to help reduce copper accumulation. Copper chelators bind to the copper in the liver so that it can be excreted in the urine. Over time, this can reduce high copper levels and reverse liver dysfunction. These medications do have significant side effects, however, and they must be taken over a period of 4-6 months to have an effect. Copper deficiency can also be a problem. 
Zinc can reduce copper absorption in the intestine. This medication is sometimes used in milder cases. It should not be with combined with chelators as the two medications can negate each other. Zinc can also have significant side effects in some dogs, and blood tests will be necessary to avoid toxic levels. The veterinarian may need to try several medications to see what works best for your dog. Vitamin E and other antioxidants are often given along with both medications to reduce liver damage.
Diet change may be prescribed in many cases. Some veterinarians may recommend dog food designed especially for dogs with liver disease. This type of food is lower in copper and protein. Others may recommend a homemade diet. Avoid feeding your dog any supplements that contain copper as well as organ meats that are high in protein and minerals. Small carbohydrate based meals put less stress on the liver.
Top
Worried about the cost of Liver Disease Copper Storage treatment?
Pet Insurance covers the cost of many common pet health conditions. Prepare for the unexpected by getting a quote from top pet insurance providers.
Recovery of Liver Disease (Copper Storage) in Dogs
Full recovery from copper-induced hepatopathy is rare. At the very least your dog will need to follow a strict diet, probably for the remainder of his life. This is the best way of treating young dogs to avoid the accumulation of copper before it becomes problematic. Dogs with severe cases will need long term medication. Discuss the best medication with your veterinarian and monitor the side effects closely. You should return often for testing so the veterinarian can keep track of your dog's progress.
Top
Liver Disease (Copper Storage) Average Cost
From 367 quotes ranging from $1,000 - $6,000
Top
Liver Disease (Copper Storage) Questions and Advice from Veterinary Professionals
Yorkie
Four Years
2 found helpful
2 found helpful
Are copper dog tags toxic to dogs?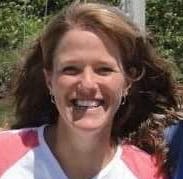 Dr. Michele K. DVM
2 Recommendations
Thank you for your question. It would depend on the material that the copper dog tag is actually made of, if it has a copper coating or a metal inside with a copper outside. I would worry more about a GI upset or blockage if the dog ate the copper tag, actually. If your dog is showing any signs of vomiting, diarrhea, lethargy, or loss of appetite, then it would be best to have them seen by a veterinarian. I hope that all goes well for your dog.
July 19, 2020
Was this experience helpful?
Chloe
Goldendoodle
7 Months
8 found helpful
8 found helpful
Has Symptoms
No Symptoms That Anything Is Wrong,
We have a 7 month old goldendoodle, we had preop blood work done that showed her ALT was elvated. The pre op blood work was to have her spayed. We got the results, they said they were slightly elevated and to repeat the blood the AlT to see if she got into something or if something else is going on. We repeated the alt again with 5 to 7 days and found out the number had now doubled from what it was before. They immediately thought she needed a shunt for her liver, and ordered a sonogram. Sonogram we were told it looks like her liver is not allowing the blood to pass through the liver and it is going around the liver. The vet then asked to send results to a specialist to get another opionion to be told no shunt, blood vessels are enlarged, recommended a bile acid test and another blood test to check her blood count. BUT, when I asked what they think is wrong with her they said hypertension, parasites, or cooper storage disease. I am looking for another persons input, as it feel if it is hypertension or parasites why do they need a bile test? and if it is cooper storage dont they need a biopsy of the liver to give diagnosis? she has NO signs at all of being ill! she is 100 percent playful, obedient pup still learning but picking things up very quickly.
July 17, 2018
Chloe's Owner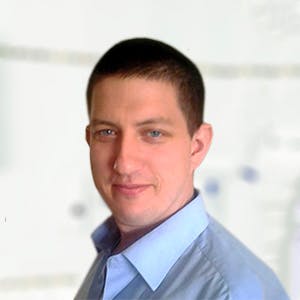 8 Recommendations
It is possible that they are looking at doing a bile acid test just to rule things out, however their interpretation of the the possible differential diagnoses would be based on existing test results, any clinical symptoms observed (if any) among other factors; if you're not sure why a test is being done or isn't being done you should ask your Veterinarian for the rationale for the tests being offered. For copper storage disease, a biopsy would be the diagnostic method of choice to visualise the copper. Regards Dr Callum Turner DVM
July 17, 2018
Was this experience helpful?
Liver Disease (Copper Storage) Average Cost
From 367 quotes ranging from $1,000 - $6,000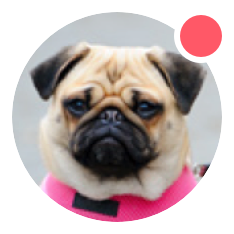 Need pet insurance?