What is Fibrocartilaginous Embolic Myelopathy?
FCE can happen in any breed, age or size of dog. There are no predispositions that make one dog more susceptible to it than another. Many dogs present with having yelped earlier that day or week and now cannot use a limb, walk, or stand. While this is a very scary situation for pet owners, studies have shown many of these animals can recover with aggressive physical therapy.
Fibrocartilaginous embolic myelopathy (FCE) in dogs is commonly known as a spinal cord stroke. If your dog loses the ability to stand or walk, you should treat it as a medical emergency and get to a veterinarian.
Book First Walk Free!
Symptoms of Fibrocartilaginous Embolic Myelopathy in Dogs
Symptoms can appear abruptly and may include:
Abrupt loss of limb function (one limb, both pelvic limbs, one side of the body, all four limbs)
In most cases, one side of the body is affected more severely than the other
Types
FCE is a type all its own. However, the location and the affected area can vary. The blockage can occur anywhere along the spinal cord and can affect any region associated with it.
Causes of Fibrocartilaginous Embolic Myelopathy in Dogs
FCE is when a piece of fibrous cartilage enters the vertebral blood vessel. The piece blocks the vessel and ultimately causes a "stroke" of the spinal cord. When this happens, blood flow and is cut off as well as oxygen and nutrients the spinal cord needs. This loss of flow leads to the symptoms you see in your dog.
Diagnosis of Fibrocartilaginous Embolic Myelopathy in Dogs
Diagnosing FCE in dogs usually based on a collection of history and symptoms your dog is experiencing. In many cases of FCE, the dog is mentioned to have been running, jumping, or doing something active, yelped all of a sudden, and seemed to have pain at first but then is fine. Afterwards, whether it be a few hours or days, the dog suddenly develops some sort of loss of limb function. This is the stereotypical case of FCE in dogs.
Your veterinarian may want to take radiographs to rule out a spinal fracture or other injury. The only way to definitively diagnose FCE in your dog is with an MRI. These require a specialized hospital and veterinarian.
Blood work will be performed to give the veterinarian a broad look as to how the internal organs are functioning and to rule out other possible causes of his symptoms. A complete blood count (CBC) and chemistry panel will provide the veterinarian with needed information for proper assessment of organ function. A packed cell volume (PCV) may also be performed to determine hydration status.
Treatment of Fibrocartilaginous Embolic Myelopathy in Dogs
There is no specific therapy treatment for FCE in dogs. There is no way for a veterinarian to remove the fibrocartilage blocking the spinal cord blood vessel. You must give your dog time to heal and for his body to recover from the event. In some cases, if given enough time, the blood vessel is able to open up or the spinal cord is able to make a new one.
Depending on the severity of your dog's immobilization, you will likely need to do some degree of home care. Putting your dog through passive range of motion to improve strength and coordination is something you as an owner can do at home. There are other physical therapy exercises you can do at home, or you can find a clinic that offers it for your dog.
Other therapies such as acupuncture or laser therapy have also been documented to help. However, since these methods are considered alternative, they aren't always suggested but only because not many clinics or veterinarians are trained in the use of such methods.
If your dog is completely immobilized, you will have to do extensive home care. This includes, repositioning him every 4 to 6 hours to avoid the formation of bedsores, you may have to express his bladder for him if he cannot do it himself, and he may not have control over his bowel movements meaning you will have to clean him.
Recovery of Fibrocartilaginous Embolic Myelopathy in Dogs
The MRI can give the veterinarian, and you, a diagnosis of the likelihood of limb function returning. It will give a better image of the area affected and what your dog's chances are at a recovery.
The healing process can take a long time. There is no promise of recovery and prognosis can be optimistic to poor. You have to take into consideration the quality of life it is for your dog. However, do not give up on your dog. If you do the recommended treatments at home or in a clinic, your dog has a strong chance at a full recovery.
Fibrocartilaginous Embolic Myelopathy Questions and Advice from Veterinary Professionals
Narla
Great Dane
5 Years
2 found helpful
It's been 5 weeks since Narlas FCE which has affected all four limbs. She was only diagnosed 4 weeks ago since we have been getting her mobile by putting her in a home made wheel chair made out of PVC pipping. We help her co-ordinate her legs and try to get her bearing weight on them to biuld lost muscle.
She also has aqua therapy in an underwater treadmill once a week. (three times so far)
She has good movement with her back left leg, placement and paws, and bears her own weight. The other not so much. She drags it, unless we wave a treat and she will move it. But the paws are folded.
Also she can move herself up from laying position to sitting, but only on one side. The other I have to help.

The front has yet to show signs, sometimes she has crazy shaking in her shoulder blades.. is this normal?

Is it a good sign? What else can we do?

Do larger breeds heal slower? Or is this a good result so far?
Add a comment to Narla's experience
Was this experience helpful?
Bella
Cane Corso
5 Years
1 found helpful
Medication Used
Gabapentin and Prednisone.
My dog Bella was finshing up doing her business, and suddenly she starged jumping and yelping for about a miniute. After the episode she could not walk. I carried her into the the house and took her to the vet within an hour. After about 2 hours at the vet they diganosed her with Fibrocartilaginous Embolic Myelopathy. It has only be 48 hours since the diganoses. I will update as time permits.
Add a comment to Bella's experience
Was this experience helpful?
Ava
Newfoundland
9 Months
3 found helpful
I have a 9 month old landseer newfoundland. She is a female and weighs approximately 90 pounds. When she was 7 months old she was in her kennel. She got up and walked out like usual. We took her outside, when I started noticing her drag her right foot. At first, I thought it was her paw that was injured. A day goes by and her right leg is completely paralyzed. She is dragging her right hind leg and scooting with her left leg. A couple more days go by and both her legs are affected. She cannot sit properly, position her paws (they knuckle), and her bowels are released due to pressure on her bladder while dragging her bottom half. We have gotten blood tests done (in good standing), CT (structurally sound), UA (little trace of protein but nothing significant), and X-RAYS (no indication of disc issues/broken bones). It has been a little over two months now and she seems to be progressing in a positive way. In the beginning she would not even acknowledge her legs and when we tried to mess with her paws she would slightly kick. Now, she positions herself when she is laying down, her kicking is activated by just a touch to the paw (and they are strong), she looks at her feet when we mess with them, and she barks when she needs to go to the bathroom. We have performed physical therapy on her daily (ROM, bicycle, squats), hydrotherapy (loves that! and helps with her positioning and attempts to lift with her hips), acupuncture and laser therapy. I just cant believe this has happened to such a young puppy... What is the youngest case you have seen? What do you think her prognosis is, without seeing/ doing an MRI? Any advice?
Thank you!
Ava, your pup's story sounds a lot like ours. We are still technically undiagnosed but I cannot find anything else that this condition might be than FCE. When you mention leg kicks, do they seem involuntary? Or in response to pain? Did your pup have painfulness or painful episodes? We are prescribed all the same meds you were. I have been told time and again that an FCE is not a painful condition yet one for one these patients are prescribed Gaba for nerve pain. I'm so confused! We've done MRI, X-ray, blood testing and seen a neurologist. She is not functioning in back legs, worse on right side, and the onset was sudden. We are 2 weeks out and she still experiences discomfort of some kind that nobody can figure out what it is.
I am experiencing this same exact thing. Have your dog made anymore progress I know you are looking for answers. I am just wondering what you have done physical therapy wise to help
Add a comment to Ava's experience
Was this experience helpful?
Julia
Shepherd/Border Collie Mix
13 Years
0 found helpful
Has Symptoms
Proprioception Difficulty
Medication Used
Clindamycin Hydrochloride
This is long... sorry. But we're all scratching our heads, even our veterinary neurologist with 40+ years of experience.

2 weeks ago during our normal morning walk Julia very suddenly lost back leg function. She couldn't hold up her body to go to the bathroom and appeared to be in pain/distress so I took her to the ER immediately. They advised it was a likely a back issue and prescribed meds/rest. By the next day (Monday) she was a little better. On Tuesday she was much better, walking again even. I took her for a short stroll outside, and her symptoms deteriorated slightly but she could still walk. Come Tuesday evening everything took a sharp downturn. From my observation, it seemed she re-tweaked something on a slippery floor when a UPS driver knocked. Back leg function went away again and she started having another painful episode: panting, leg spasms, moaning, stretching legs and lifting back end off the ground. We went to the ER again, and they gave us heavier meds and again said it was definitively a spine issue and to get to our Primary vet right away.

I finally got to my Primary on Wednesday. He agreed with the back issue theory and sent us to a Veterinary Neurologist.

At this point she was having very intense painful episodes like the ones described above, several times a day. The Neurologist, after examining her, agreed the spine was likely the culprit as her symptoms seemed "all neurologic." We sent Julia in for chest/spine X-rays and MRI. I authorized immediate surgery on any disk herniation he would find. Much to the Neurologist's surprise, her MRI came back completely clean with no disk compressions whatsoever. The MRI was sent for further review on the odd chance the doc missed something on the image and it, too, came back completely clean. To quote the report itself, it says: "Very minor degenerative disk changes… no spinal cord compression. No obvious vertebral or spinal cord lesions seen."

(Side note: These images have been sent for a 3rd review, biased this time, to get the radiologist to look closer.)

We were instructed just to medicate, keep her comfortable and rest. Several painful episodes continued every day, back leg function never really restoring. She was on maximal medications at this point and sometimes nothing even touched the pain she was in. The only thing I could do was stay calm and help her through it.

We went back to the Neuro on Tuesday June 4 (yesterday) for a follow-up and re-check. There were some newly found painful spots on her back end as well as massive painful reactions (almost bit the doc) with certain movements/pressure on the legs and hips. Hopeful at having any sort of lead, we sent her to have more X-rays done—on her hips and pelvis this time. Everything came back clean. Structurally she's very sound—per the doctor, no signs of early bone cancer or anything more than mild arthritis in her hip joints.

He asked me to admit her for the day so he could do some more examining and 'palpating' of her hips, rectum, etc., and sedated her so she wouldn't be uncomfortable. He found nothing out of place.

I then got a call from a Texas based vet who had seen a social media post I did about Julia and had some suggestions based on his success with similar patients. He shared his protocol with me and I connected with another local vet here and scheduled us to start that protocol stat: Adequan injections + cold laser therapy.

I picked her up from neuro that evening. She came home with me and has had only a couple small painful episodes since. I've been able to reduce her pain meds however her hindquarter function is still a major issue.

She's a Cushing's pup but all symptoms have been successfully managed and gotten under control. She is a senior but her health is actually quite good.

So, in summary:

We have acute onset of neuro symptoms and no neuro diagnosis. Nevertheless, I am using natural and non-harmful therapies in an effort to help her regain some function and quality of life. I have been told this is definitively NOT and FCE due to the involvement of pain but I've also heard it can happen in rare cases. We are seeing a physical therapist next week...

Just curious if anyone had any insights or a similar experience. Sorry this was so long and thanks for reading. Desperate for a diagnosis so I can better help her!
Add a comment to Julia's experience
Was this experience helpful?
Quinn
Labrador Retriever
6 Years
0 found helpful
My beloved dog was diagnosed with FCE two weeks ago after chasing her ball. Halfway to her ball she let out a blood curdling scream that I hope to never hear again! This very athletic dog instantly could not stand or even hold up her hind end. I carried her to the house and called my vet. I originally thought she had either broken her pelvis or left her/hip. When we got to the office my vet x-rayed to rule out a fracture. She recommended complete cage rest, gabapentin, and Rimadyl as an anti-inflammatory. I changed my dogs position every 2-3 hrs round the clock and immediately started ROM exercise ( I learned how via You Tube). For five days no improvement. The only time I took her out of her cage was four times a day to go outside to pee/poop. She walked on her front legs and I used a bath towel folded up as a sling under her lower belly, and I carried her hind legs/body outside and then held her in as natural of position as I could so she could do her business. She trusted me and it worked well for us. On day six, I noticed she was supporting and balancing her weight on her own. I cried!!! Although she initially wobbled, her walking outside each day improved.
Today is two weeks since it happened. I was advised to keep her on cage rest for at least 4 weeks. On an average, I probably due about 75%. If she limps or wobbles more, I know she's been to active and I am much better at enforcing more rest. This next week we are going to start hydrotherapy in a pool as she tolerates.
This is our journey this far. 🐕😍
Add a comment to Quinn's experience
Was this experience helpful?
Atticus
German Shepherd
9 Years
0 found helpful
Has Symptoms
Paralysis of hind legs, general we
Atticus was a very active and athletic 9 year old Shepherd mix. We adopted an older Bichon Frise into the home. On day 3 of the new dog in the house, Atticus started acting strange. He would not lie down in his normal spots in the home, but would stand awkwardly in the center of the living room. He stopped eating. Initially we attributed his behavior to the new dog in the home. 2 days later, he started dragging his hind leg while on our evening walk. The next day he was weaker, but still able to walk. When I took him to the Vet in the afternoon, he could not stand unassisted, his hind legs were both paralyzed and he was incontinent of urine. The vet kept him overnight, did xrays of the spine and blood work. We live in a small community where there is no MRI available. Xrays of the spine and bloodwork came back negative. The vet diagnosed FCE and we took Atticus home the next day. We built a PVC wheel chair for him and he was fairly active for a few days. At day 7, he became weak and could no longer bear weight on his front legs. He can still move them, but cannot do more than lift his head off the ground. When we support his rear with a towel, he is now unable to stand. The vet added Prednisone to his treatment, but I have not seen much improvement. We turn him every 2-3 hours and express his bladder. We are doing ROM exercises with him, but rear legs remain completely flaccid. His appetite is good and he will drink water when a bowl is held up to his mouth. It's been 10 days since the initial onset of paralysis in his hind legs. We are losing hope that our beloved Atticus will recover.
Add a comment to Atticus's experience
Was this experience helpful?
Cole
Saint Bernard
9 Years
0 found helpful
My 9 year old St. Bernard recently suffered a spinal embolism playing in the yard with my other dogs. His diagnosis was based on my vet's observation and Cole's symptoms, including sudden loss of use of his hind end, with seemingly no pain. I did not have an MRI done, not only because of cost, but vet visits are very difficult these days. Getting him in and out of the car is nearly impossible, and he is very stressed out in the process, causing him seizures (he is epileptic). I have a wonderful vet that always helps via telephone or text messages with video.
After about 3 weeks, he slowly began to show signs of improvement in his ability to get up and walk. He made a great improvement relatively quickly, but this last week he seems to be regressing. He is having a hard time getting up and has very little endurance. Throughout it all, he has maintained a very healthy appetite and water consumption is normal. Lately, he is very clingy and whiny. He still doesn't seem to be in any pain, but more of aggravated or confused. He has always been a "velcro dog" but now whines and wants help getting up every time I leave the room. He also seems very restless.
I'm curious if it is normal to make progress an then regress in recovery.

I will add, he has battled epilepsy since 13 months old and has had 2 strokes (that I know of) in the last year and a half. He also has a bit of dementia at times.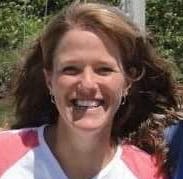 1611
Recommendations
Thank you for your email. I don't think it would be expected for the improvement from the embolus to regress, but I do think it is possible that he may have other factors, like bone or joint disease or arthritis, given his age, that are complicating his recovery . Physical therapy may be very helpful for him, and your veterinarian may be able to recommend a therapist to come to you, I'm not sure if that is available in your area, but may be worth looking into I hope that he continues to make a steady recovery.
Add a comment to Cole's experience
Was this experience helpful?
Meli
Labrador Retriever
4 Years
0 found helpful
Our 4 yr old lab went down in the middle of January with an FCE and is paralyzed in her back 2 legs. We have been taking her to the chiropractor and to PT since the beginning of February. She has shown a lot of improvement, she is staring to put her legs underneath her to get up and is moving her back legs to try to walk, and we are willing to keep at it. We were told by our physical therapist last night that the best we can hope for is that she will be able to spine walk. We are not worried about her walking again, we are willing to get a cart, however we need her to regain control of her bowels. Can dogs with an FCE ever recover their bowels?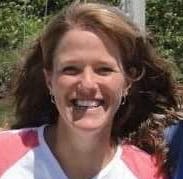 1611
Recommendations
Thank you for your email. It sounds like you are doing everything that you can for Meli at this point. Whether she regains bowel control depends on the extent of damage from the FCEM. If it has been 3 months since the injury and she has not regained control, it seems unlikely at this point that she will, but that would be a question better asked of your veterinarian, as they can test her anal tone and determine if there is any improvement. I hope that she continues to recover.
Can a dog die from this there has been a few dogs in the niehbor hood including ours that became paralyzed in both hind legs.n then died week later .
Add a comment to Meli's experience
Was this experience helpful?
Max
Australian Shepherd
11 Years
0 found helpful
Our dog Max 11 year old Aussie slipped on some snow/ice,yelped and then couldn't get up. Noted right hind leg limp and couldn't bear weight.Initially required assist to get back into the house,right leg drag, took to Vet ER, X-rays neg. Saw neurologist next day. Wants to rule out,slip/ruptured disc vs tumor. Doesn't feel its a tumor. MRI scheduled in a few days, with possible surgery. On Predisone,gabapentin,pilosec & misoprostol, along with rest.No problem with bowels or bladder.Doing research and came across Fibrocartilaginoue Embolic myelopathy. I am thinking this matches what Max has.
It seems like recovery will be long if at all vs surgery for a disc ruptured.I guess I am more worried about the Dx of FEM due to recovery.Probably being selfish but we have a planned a vacation in 3 weeks which has been 1 year in the planning. We love our Max and am worried about who will want to take on this care responsibility.Do you think this could be FEM vs a ruptured disc?
thanks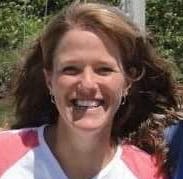 1611
Recommendations
Thank you for your email. Without knowing more about max, and his current status I have no way to comment on whether he may have a disc problem, or a FCEM. FCEM's are less likely to be caused by a trauma, but if isn't impossible. His MRI will tell you more about what is going on with him, so that you can plan accordingly.
Add a comment to Max's experience
Was this experience helpful?
Dani
Boxer
4 Years
0 found helpful
Hi, a few weeks ago my dog was diagnose with Fibrocartilaginous. This was based on the symptoms they found. She had surgery to remove a skin mole on her shoulder and almost a week later she was not acting herself. Another week went by and I took her into my vet. They gave her Ant-inflammatory and muscle relaxers. 3 Days after that her left leg went out. The vet suggested a neurologist. The vet that worked with the specialist says FCE. A day after this visit both legs stopped functioning. I have been working her back legs at home for the last Week or so. This was a slow spiral not just over night. I have seen no improvements in her legs.. they just seem to be weaker. Her right leg was stronger now it's starting to look like her left. I have been given no real direction on what to do but MRI and to keep doing what I'm doing. This is very hard to do because she panics whenever I try to get her to lay down and it becomes a debacle. She can't hold her poop. I don't know if she realizes she's pooping. Any advise will be helpful please. Feeling sort of lost here. I do have an appointment with a therapist at the Paws rehab water clinic.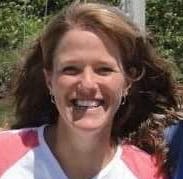 1611
Recommendations
Thank you for your email. I'm sorry that that is happening to Dani. Without examining her, I can't really comment on what might be going on, but I think that following up with the specialist and talking with the physical therapist are both positive things to do. FCEM can act very unpredictably, as they cut off blood supply suddenly to a nerve or nerves, and depending on the severity, can recover or not. If you can do the MRI, that is the best test to assess nerve function and know what to expect. I hope that Dani improves.
Add a comment to Dani's experience
Was this experience helpful?
Ruby
Blue Heeler
10 Years
0 found helpful
My cattle dog is making a good recovery, FCE happened 4 months ago and she can now walk ok( abit wobbly). Is light exercise ok for her now or should I keep her rested?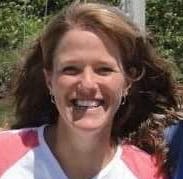 1611
Recommendations
Thank you for your email. Typically, getting her moving and preventing muscle atrophy is a good idea after an FCE event is a good idea, but without knowing her specific situation or history, I can't comment on whether exercise is best for Ruby - it would be best to follow up with your veterinarian to get their opinion on whether she would benefit from regular exercise. i hope that she does well.
Add a comment to Ruby's experience
Was this experience helpful?
Cosmo
Beagle
8 Years
0 found helpful
A year ago he was diagnosed with a spinal stroke and made a full recovery. The symptoms were classic. Now we are seeing reoccurring problems but not with the painful event and the symptoms are not as severe. But what we see is a completely limp tail, gingerly walking and hard time sitting. It usually goes back to normal within a day or two. It is happening more frequently.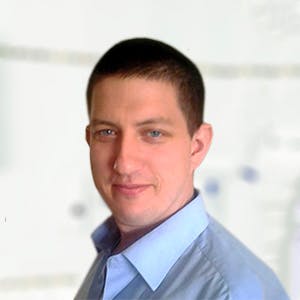 3320
Recommendations
Fibrocartilaginous embolisms are not normally associated with pain directly, but secondary and the affected lameness is usually unilateral (although both sides can be affected). If you are noticing these symptoms are often, it would be best to restrict movement and to reduce walks and only walk him on a leash. If the problem persists, visit your Veterinarian during an episode to confirm and ask about physiotherapy. Regards Dr Callum Turner DVM
Add a comment to Cosmo's experience
Was this experience helpful?