What is Narrowing of the Pyloric Canal?
The pyloric canal connects the stomach to the small intestine. A small band of muscles called the pyloric sphincter opens and closes during digestion to allow food to pass into the small intestine. If the pyloric sphincter is too narrow or the passage becomes blocked, food will have nowhere to go. This is called pyloric stenosis; it usually results from a thickening of the muscles and mucosa and sometimes a tumor or lesion can occur in this area as well. Pyloric stenosis leads to the development of chronic pyloric hypertrophic gastropathy (CHPG) with symptoms of vomiting and often weight loss and dehydration. This is a congenital condition is many brachycephalic breeds. Puppies are born with an abnormality in the smooth muscles of the pyloric canal and will develop symptoms as soon as they start eating solid food. Other breeds may develop the condition later in life. Left untreated, CHPG can be fatal since the dog will be unable to absorb adequate nutrition. In most cases, the muscles can be reopened with surgery so that food can pass properly and the dog will recover.
If the pyloric canal becomes too narrow, it will cause blockage between the stomach and the small intestine and dogs will have symptoms of chronic vomiting. Veterinarians call this pyloric stenosis. In dogs, it can usually be treated successfully with surgery.
Book First Walk Free!
Symptoms of Narrowing of the Pyloric Canal in Dogs
Dogs should be evaluated by a veterinarian any time they have symptoms of chronic vomiting that occur one or more times per week. The following signs could suggest narrowing of the pyloric canal.
Chronic intermittent vomiting
Vomiting undigested food several hours after eating
Projectile vomiting
Regurgitation
Failure to gain weight (in puppies)
Weight loss
Thirst
Aspiration pneumonia
Types
There are two types of pyloric stenosis.
Congenital
Dogs with an inherited condition often develop symptoms upon weaning. This is more common in brachycephalic breeds.
Boxers
Boston Terriers
Bulldogs
Acquired
Dogs can acquire the condition at any point in their lives. The acquired version is more common in some breeds.
Lhasa Apso
Shih Tzu
Pekinese
Poodle
Rottweiler
Causes of Narrowing of the Pyloric Canal in Dogs
Many factors can contribute to a dog developing pyloric stenosis, especially conditions which increase the amount of gastrin in the stomach and cause inflammation in the mucosa.
Ulcers
Chronic gastritis
Tumor
Stress
The condition is more common in male than in female dogs. It is also usually more serious in small dogs that already have less space in their stomach.
Diagnosis of Narrowing of the Pyloric Canal in Dogs
The veterinarian will thoroughly examine your dog and likely take bloodwork and urine tests. Other potential causes will have to be eliminated, including infection or an autoimmune response that is causing chronic gastritis. If all other tests come back normal, and your dog has been showing symptoms for some time, the veterinarian may suspect pyloric stenosis. Breed and age factors can be relevant, so the veterinarian will need a complete family history. Taking note of when the symptoms first started is also important.
Abdominal x-rays will be taken. Veterinarians often add contrast dyes to make it easier to see what is happening to the fluids in the stomach. X-rays will usually show that the stomach is enlarged and that it is not emptying into the intestine at the appropriate time. In many cases, endoscopy is needed to make a definitive diagnosis. This procedure involves inserting a camera down the throat to take pictures of the inside of the stomach. The dog will be anesthetized for this procedure. The veterinarian will also be able to check for tumors and cancerous lesions at the same time and may take biopsies of the gastrointestinal walls. The veterinarian could decide to perform exploratory surgery instead of endoscopy.
Treatment of Narrowing of the Pyloric Canal in Dogs
Surgery is the most common treatment for pyloric stenosis. Dogs with severe symptoms of vomiting may need to be treated supportively until they are healthy enough for surgery. Your dog might need intravenous fluids or medication to resolve the alkalosis that can occur after vomiting stomach acid.
The veterinarian will usually perform a pyloromyotomy or a pyloroplasty. These types of surgeries involve opening the pyloric sphincter and widening it so that food can pass into the intestine properly. If there is a tumor this will be removed, and the vet will do a biopsy to determine if it is cancerous. The dog will likely need to stay in a veterinary hospital several days after surgery to recover, and may need to be on a special diet until the stomach has healed. The vet might prescribe antibiotics to limit infection as well as anti-emetic medication.
In most cases, surgery is successful. If the dog still has mild symptoms of vomiting the veterinarian may prescribe medication and suggest frequent small meals to limit the problem. This treatment could also be recommended instead of surgery for mild conditions, or for dogs that are not healthy enough to have surgery.
Recovery of Narrowing of the Pyloric Canal in Dogs
The prognosis for pyloric stenosis is good and most dogs will make a full recovery. This is a common condition in dogs, and it is frequently treated successfully. Some conditions may need to be managed by limiting meal size and medication, or the veterinarian may recommend certain food that is easier for your dog to digest. In a few cases, a second surgery could be required if severe symptoms persist. If the condition is cancerous, it could pose more of a problem, but this is rare.
Narrowing of the Pyloric Canal Questions and Advice from Veterinary Professionals
Rossi
Labrador Retriever
11 Years
0 found helpful
My 11 year old chocolate Labrador was diagnosed 2 years ago with thicking of the pyloric vale he has managed on a diet of 6 small soft easy digest meals a day with 30 min break from food and exercise before able to have water and keep it down, he used to vomit about once a month on this strict plan but now it's become harder to control he can only manage short walks if he goes to far he's sick Also vomits once a week
So we took him back to the vets to see if it had got worse only to find he now has a splenic mass we have the option to leave it and he will just sadly bleed to death one day could be a month or 2 or do surgery to remove the mass if not cancerous and he manages to recover from the surgery all is ok but he can't have surgery on his pyloric as they have refused to do this in the dogs best interests if it is cancer then sadly even with removing the spleen the cancer will spread withIn 2 months Bringing his life to an end
Currently I don't want to say yes to surgery even if it's cancer or not cancer as we won't know until we do surgery, my worry is we put him through surgery and he still passes away due to his pyloric vale getting worse and unable to eat
Anyone know What is the life expectancy of a dog with a Chronic pyloric vale issues ?? To help me decide
Add a comment to Rossi's experience
Was this experience helpful?
Baby Bell
Pug
9 Months
0 found helpful
My pup (full pug) was born (my litter) 7/29/17. She is classic text book chronic hypertrophic pyloric gastropathy - right at weaning she was symptomatic. Being the runt, I assumed it was worms, but being so small we were careful on dosing that young (5 - 6 weeks). Once from "gruel" to softened kibble - so ensued the daily vomiting. Some day we nursed her through the shock when we weren't paying attention and others she did very well. Diagnoses with local vet about a month ago. At least we have an answer. Actually we have a really kewl video of her tummy - looks like she has an alien inside. We are NOT rich people and I need help or a recommendation of a good university program that may not be so expensive. We are open to travel - thank you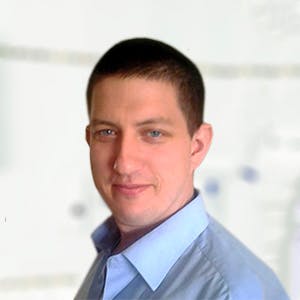 3320
Recommendations
I'm not aware of any specific university program or any other offering, there are options for raising money or getting assistance with the cost of any treatment or surgery by reaching out to nonprofit organisation which may be able to assist with cost or refer you to an appropriate program. Regards Dr Callum Turner DVM www.dogingtonpost.com/need-help-with-vet-bills-or-pet-food-there-are-resources-available/
Add a comment to Baby Bell's experience
Was this experience helpful?
Gideon Dozer
Boxerdoodle
3 Years
0 found helpful
Medication Used
Prednisone, Tylan Powder, etc
Gideon was originally diagnosed with pancreatitis and IBD in June. He's been on a strict diet and meds... Prednisone and Tylan Powder. He is still on those but I recently started Cerenia to try to stop the vomiting. After doing great from the end of June until Oct., (even weaning off the Prednisone), he tanked. He is having bouts of vomiting for 3 days, good for 3-5, then back to vomiting. He begun to refuse food, and I estimate he has lost at 5+ lbs. (79 lbs down to maybe 73). He had bloodwork, ultrasound & fecal test in June; would those have determined if this was his issue? What test would he need, and how healthy does he need to be, because he is really going downhill quickly.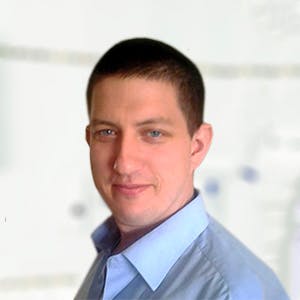 3320
Recommendations
You should return Gideon to your Veterinarian for an examination and a check of the pancreas and bowel; it may be that you need to return him back to the prednisone, but this would be based on an examination by your Veterinarian. These types of cases can be difficult to manage and may become unpredictable, but without examining Gideon I cannot give you any guidance on what to do next. Regards Dr Callum Turner DVM
Add a comment to Gideon Dozer's experience
Was this experience helpful?
Gretta's Litter
Boston Terrier
6 Weeks
1 found helpful
We have a litter of five Boston Terriers that are 6 weeks. We started weaning @ 4 weeks with very small amounts of pureed puppy food. We noticed that we had episodes of some mouth breathing with hyper-salivation. We thought it was respiratory and our vet prescribed abts. Now we have moved into total weaning and the problem is very intermittent and has effected all 5 of the puppies. They are gaining weight, and are otherwise healthy, happy puppies. We went 3 days without an episode then this morning 3 hours after eating, 3 of the puppies were hyper salivating and ended up regurgitating part of their undigested meal (small amount). We have tried different foods, but nothing has been successful. Is it possible we are dealing with a genetic pyloric issue in all 5 puppies (3 females; 2 males)? Puppies are all sold and scheduled for shipping the end of the month. We do not want to sell sick puppies. No veterinarian we have spoken to (3) with multiple years of experience have any answers. Do you recommend restarting the feeding process with something highly digestible then graduating them to a more age appropriate diet to rule out this condition? Is there some medication that could have with gastric irritation if that is what we are experiencing?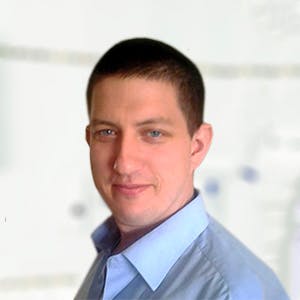 3320
Recommendations
If it is determined that the litter are affected by pyloric stenosis caused by a genetic trait (Boston Terriers are prone to this condition), it is best practice to have them removed from the breeding pool to prevent further puppies being born with the condition. To help with a diagnosis, it may be worth having an x-ray performed with contrast media on the most severely affected puppy to see if there are any anomalies with the pyloric canal or any other unusual finding which may cause the vomiting in all puppies. I am sure that other causes like infections, parasites and food spoilage have all be ruled out. Regards Dr Callum Turner DVM
Your response was very direct and quick. We will take the most affected male to our vet to start the process. We do not want our buyers to bear this cost and heartbreak. You are correct, all other causes have been ruled out. Thank you!
Add a comment to Gretta's Litter's experience
Was this experience helpful?
Juno
Mixed breed (most likely a boxer pit bull mix)
1.5 years old
0 found helpful
My family adopted a rescue dog two weeks ago. After having her for 3 days we noticed she want eating drinking or having a bowl movement. We took her back to the dog shelter and they did xrays and a barium and the results were indicative of an obstruction in the pylori region. Surgery was performed one week ago but yielded no obstruction. The diagnosis was simply inflammation. Three days post surgery our dog was sneezing and breathing funny so we took her back to the shelter where she was diagnosed with an upper respiratory infection. She had been doing well and seemed to bed on the mend. Yesterday we fed her dry food for the first time. She awoke in the middle of the night throwing up and shivering. First she was throwing up her food and then yellow mucous looking fluid.

Should we panic and take her to an emergency vet or could this simply be that the sudden change in dry food mixed with her possible pylori stenosis could simply be the culprit?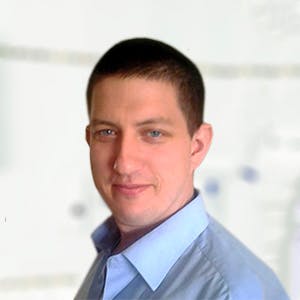 3320
Recommendations
It is possible that there is pyloric stenosis which causes problems with passage of digesta from the stomach to the duodenum. I would recommend moving back to the wet food for a few days to see if there is any improvement; if you are wanting to feed kibbles to Juno, you may need to slowly introduce the kibbles over time with 10%/90% for a few days, 20%/80% etc… If the vomiting continues, you should visit your Veterinarian for another examination. Regards Dr Callum Turner DVM
Add a comment to Juno's experience
Was this experience helpful?
Thunder
Maltese
15 Years
0 found helpful
Dr. Callum thanks for the information. The tumor biopsy came back benign. My vet was shocked because she was almost positive it was Adenocarcinomas. She said it is benign tumors that can develop in small, older dogs. Actually she had never heard of it and had to research it. She has him scheduled for a surgery with a surgeon Tuesday afternoon. This will be eight days after his exploratory surgery. He did have a bowel movement last night. He is continuing to eat, but he does still have pain and discomfort about an hour after he eats. His bowel movement was diarrhea, but they told me to expect that the first time. He has not thrown up because he has been on the nausea medications, but he has licked at times like he may have been experiencing nausea. This morning he had pep in his step. My concern is surviving the surgery because of his age and recent surgery. My parents, who keep him when I am at work, tell me to delay the surgery until he is stronger. My vet tells me she expects his digestive tract to recover better after this upcoming surgery, because the surgery will correct the pyloric canal obstruction. She did say there is the risk of being under anesthesia, but she speaks very highly of the surgeon and says that she has lots of experience with this type of surgery. Again, what are his odds, in your opinion, of surviving this at 15 years of age? His blood work at the emergency clinic showed that he had very good liver levels. As a matter of fact, the vet there said it was really good for his age. I trust my vet, and if she thinks he needs it this soon, then there must be a good reason. My parents are really scared that he is going to die if he has the surgery this soon. What would you do if this were your dog?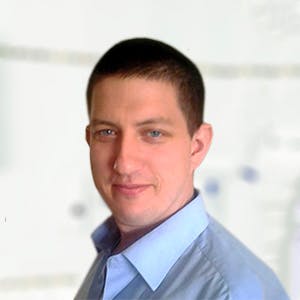 3320
Recommendations
Fantastic news that the tumours removed for Histopathology were benign, now the treatment plan needs to be reviewed; I agree with your Veterinarian that surgery is better to be done soon rather than later, the biggest risk for surgery in older dogs is the level of liver function, if Thunder's liver is functioning well it would be best to operate and have one ongoing recovery time than him recovering and then after a period of time putting him through surgery and recovery again. Please bear in mind that all surgery carries a level of risk and healthy young dogs may pass away during surgery due to unforeseen circumstances (but is very rare). Although I haven't seen the extent of the tumours on the stomach to determine the possible success of surgery; your Veterinarian visually examined the tumours and removed two of them during the exploratory laparotomy so she would have a better idea of the chance for success. Based on the information you gave me, I would go ahead with the surgery which would mean he would recover overall faster. I wish Thunder the best for Tuesday and a speedy recovery. Regards Dr Callum Turner DVM
Add a comment to Thunder's experience
Was this experience helpful?
Thunder
Maltese
15 Years
0 found helpful
My 15 year old Maltese, Thunder was vomiting and had diarrhea for several days. He would throw up undigested food many hours after he had eaten. A year earlier he had been given a diagnosis of IBD. We thought it was just a flare-up. Our vet told us to increase his Pred to every day for a few days. He became much worse a few days later and we took him to an emergency clinic. They thought he had pancreatitis. He stayed in the hospital for 2 days and my vet decided to do a barrium on him. It showed that the barrium was remaining in his stomach. She did exploratory surgery on him and said that he had tumors lining the canal that connects his stomach to his small intestines. She removed the biggest two, but she left the others because she wasn't an expert in the surgery required to reconfigure his digestive tract. She described the tumors as having the appearance of a sea cucumber. His surgery was Tuesday. Wednesday evening she took an e-Ray of his lungs and noticed that the barrium had remained in his stomach. She was under the impression that his intestines may not be working. We decided to go and get him so that he could die at home rather than in the hospital. We brought him home and overnight I heard bowel sounds and he passed gas, silently. He had an appetite the next morning. I gave him a capsule size Pill Pocket divided in fourths with his meds in the pieces. He also ate a tiny bit of his special IBD food. We took him back to the vet the next morning and they e-rayed him again. All the barrium had passed from his stomach into his large intestine. He did not have a fever. He has remained on 2 nausea meds and a Pred every day, as well as Tramadol for pain. Today is Friday and he continues to have an appetite, eating about 2 or 3 tablespoons of boiled chicken breast that has been ground up with some water added for moisture. He is also still taking his meds in small pieces of Pill Pockets. He has more energy and is able to rest fairly well, but although he passes lots of gas he has not had a bowel movement. We are waiting to get the biopsy back hopefully today or tomorrow. My concern is another surgery. I am afraid he won't make it through surgery. My vet tells me he is living borrowed time. Any advice you can give me would be appreciated.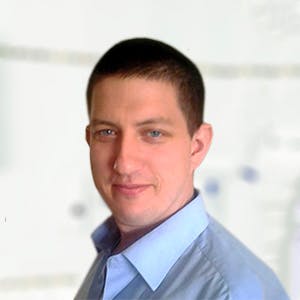 3320
Recommendations
The most common type of tumour in the pyloric region of the stomach are Adenocarcinomas. Adenocarcinomas are aggressive tumours that metastasise in 44 - 95% of dogs before a diagnosis has been made. Surgical removal is the best course of treatment; however, it may be difficult to removal all of the tumours due to the differing size of the stomach and duodenum making anastomosis difficult or impossible. One you receive the Histopathology results from the excised tumours a treatment (including surgical) plan can be started which may include chemotherapy. Usually surgical excision of the tumours comes after metastasis which means that the condition may never be resolved and treatment may be focused on giving Thunder the comforting supportive care he needs. Regards Dr Callum Turner DVM
Add a comment to Thunder's experience
Was this experience helpful?