What is Brown Recluse Spider Bite Poisoning?
The brown recluse spider (loxosceles reclusa) is not aggressive and will not bite unless stepped on or crushed. Small bites can be non-symptomatic, but the spider's hemotoxic venom does have the potential to be fatal, especially in small dogs. The brown recluse spider is most recognizable by the violin shaped mark on its back. It builds irregular shaped webs under logs or rocks, or inside the house in a closet or a cardboard box. Most bites are caused by the dog lying or walking on the spider. The immediate bite doesn't usually cause pain, but symptoms may appear in 4-8 hours. A red, itchy skin lesion develops around the site. The bite may sometimes have a bullseye look with a white center or a ring around the outside. There may be a blistered area as well as considerable redness and swelling. Brown recluse spider venom causes necrosis in the skin (cell death). As symptoms progress, the dead cells will turn black and fall off leaving a gaping wound that may be as big the width of a hand. The area will eventually heal, although it may take a number of months. If a lot of venom is injected, or the dog is very sensitive to the venom, a systemic infection can develop. This is less common, but it can lead to serious problems including anemia, blood clots, and kidney failure. In severe cases, the bites can be fatal. There is no antidote, but early treatment with corticosteroids can reduce the chances of a systemic infection.
The majority of spider bites are harmless to dogs. Only a few spiders have venom strong enough to cause significant symptoms in such a small dose. The brown recluse spider is one of these, found most commonly in the southern and midwestern parts of the United States. In dogs, bites can infect the skin and sometimes cause systemic illness.
Book First Walk Free!
Symptoms of Brown Recluse Spider Bite Poisoning in Dogs
Pain, or reluctance to put weight on one leg may be the first signs of a spider bite. Symptoms of skin infection around the bite will appear within a few hours. These symptoms should be treated by a veterinarian to avoid further problems.
Signs of pain
Skin lesion that is red, itchy and painful
Skin lesion with a bulls eye effect
Swelling
Blister
Bruised, inflamed area spreading around the lesion or blister
Necrotic tissue (black area of dead skin cells) around the bite
Hole or wound after the damaged tissue has fallen off
Scab that may take months to heal
A systemic infection can take up to 4 days to appear. These are the signs to look for.
Thirst
Fever
Vomiting
Nausea
Anemia
Water retention (edema)
Renal failure
Shock
Types
There are quite a few spiders in the loxosceles genus, but the brown recluse is the most common. A bite by another type of loxosceles spider will cause approximately the same symptoms. A bite by the hobo spider, a more aggressive house spider found in the northwestern United States, can also cause similar skin necrosis.
Causes of Brown Recluse Spider Bite Poisoning in Dogs
Brown recluse spiders need pressure in order to inject venom. These are some of the reasons your dog might get bitten.
Walking through a spider web
Sitting or lying on a spider
Investigating a dark secluded place such as a hollow log
Digging through dry leaves
Sleeping under a porch
Spider infestation in a kennel
Diagnosis of Brown Recluse Spider Bite Poisoning in Dogs
In most cases, the owner will not see when their dog gets bitten. Dogs don't usually show visible pain and many bites occur when the dog is alone. The veterinarian will physically examine the area and ask for a detailed description of the symptoms, including when you first noticed the problem. He will take your dog's temperature, vital signs, and bloodwork to check for anemia and other symptoms of systemic illness, as well as evaluate the possibility of other causes.
The appearance of the bite and the skin necrosis around it is usually a good indication of a brown recluse spider bite, depending of course on the location. If you did see the spider the veterinarian will ask for a description. Brown recluse spiders are between 6 and 20 mm across. They are typically light brown, but there can be a good deal of color variation. The black violin shaped mark on the front, head-part of the abdomen is the most distinctive mark. The spiders also have only three pairs of eyes, unlike most spiders which have four, but this is not easy to see without a magnifying glass.
Treatment of Brown Recluse Spider Bite Poisoning in Dogs
An ice pack is a good first treatment for redness and swelling. Get to the veterinarian as soon as possible as early treatment can prevent more severe illness. Corticosteroids are often prescribed. In the early stages, this can stop the necrosis from spreading too much. It can also help to contain the venom in the infected cells and protect against systemic illness. The veterinarian will suggest you monitor your dog closely for further symptoms.
Dogs that are very ill will be given fluids and electrolytes as needed. Severe anemia and blood clotting problems could require blood transfusion. The most common drug used to treat brown recluse spider in humans and dogs is a leprosy drug called dapsone. This may be prescribed for more severe cases.
Antibiotics are usually given to prevent infections from developing. The veterinarian will likely also give you an antiseptic solution to clean the area. This will have to be done several times a day. The wound will need to be covered with a bandage. In some cases, tetanus shots are also given.
Recovery of Brown Recluse Spider Bite Poisoning in Dogs
Most dogs make a complete recovery from brown recluse spider bite poisoning. However, it can take many months for the wound at the infection site to fully heal, and sometimes scars are left behind. If this is a problem, show dogs can have plastic surgery to remove the mark.
The best way to manage the problem is to prevent it. Many bites occur because of an infestation of spiders in a house, a kennel, or some other place the dog goes regularly. Spraying for spiders and other insects frequently can help prevent this. It's also a good idea to become familiar with all the poisonous spiders and other animals in your area, so you can recognize them immediately. Familiarize yourself with the symptoms of poisoning and get your dog treated right away.
Brown Recluse Spider Bite Poisoning Questions and Advice from Veterinary Professionals
Squirt
Beagle
8 Years
2 found helpful
I had my beagle neutered in 2015. It is now 2018 almost 19 and i noticed his scrotum was swollen, black, hard, and bleeding. He wasn't eating and was lethargic. I took him to the vet and mthe vet said it could be either a brown recluse bite or tumor.
The vet gave my dog a steroid shot i believe and gave me antibiotics to give my dog every 24 hours for 7 days.
If it does not look significantly better in 7 days i am supposed to take my dog back in for a reexamination.
the vet warned me that it will look worse before it looks better.it is day 5 and im not sure if its gotten better.
My dog is eating and seems to be in better spirits and the area is not bleeding like it was but i am still worried.

It is now a purply bruise kind of color with a spot of rotting flesh in the middle. Is this normal? Is he getting better? Should i be worried?
I've personally been bitten twice on my upper leg a fee years back and what you described was classic recluse bite. Mine too turned black in the middle which was skin rotting away which turned into a dime sized hole. I never went to the doc I treated it myself but must be done EVERY SINGLE DAY. Keep it clean and pack the hole with gause. I'm no doctor so look up what to pack it with this just what I did. It won't heal from center it will rot from center so clean that out but yeah check the vet cause no need to stress he'll be ok just get him looked at though. He'll be ok👍
Add a comment to Squirt's experience
Was this experience helpful?
Willow
Border Beagle
1 Year
0 found helpful
After two months of trying to determine the cause of a red, angry looking bump on my pup's leg, my vet determined it was a spider bite. She had all of the symptoms of this particular bit. I believe I was even there when she was bit, we were playing outside when she stepped on something and suddenly jumped away and cried. I was quick to check her body but found nothing, a week later we found the bite. She's now had it for about 2 months, and the area is no longer beaming red but dark grey. We've been using topical steroid cream prescribed by the vet and we were told to just keep an eye on it. Is her injury far enough along that it won't be fatal throughout the rest of her recovery? The scab hasn't fallen off yet, but imagine the biggest threat after that would be making sure it doesn't get infected. If the skin does fall off should we wrap it and get a cone so she doesn't mess with it? Is there any way to prevent this from happening again?
Add a comment to Willow's experience
Was this experience helpful?
Reggie
Goldendoodle
5 Years
1 found helpful
My male Goldendoodles 5 years old 65 lbs had a swollen left lip and throat and severe nausea stomach pain vomiting blood and bloody diarrhea accompanied with drooling loss of balance stiff muscles refusal of water. The next day the left lip had went into necrosis along with his swollen throat his heart rate and breathing increased and he went into total organ failure in the hospital we had to put him down two days after the supposed bite. From what we understand he had tried to eat the spider it bit his lip and the drainage from the saliva sent his lip and throat into necrosis and his body shut down. The vets theorized that it was a brown recluse but after some research they are rare in the area and it could've been a brown widow but it wouldn't have explained the muscle stiffness has anyone ever heard of a case like this?
Someone please help ! I think my dog was bit by a spider. I found an open" wound" type of hive on his leg Monday. Since then bloody loose stool, blood in his vomit and intermittent episodes of hive outbreaks on his face. He's not eating and is just sleeping. Won't eat treats brought to him. I've brought him to the vet twice and they said that it may be a symptom of stress . I think he got bit by a spider . I am feeling so helpless. Any help please respond!
I am so very sorry! I don't have any answers for you, just wanted to extend my sympathies for your immense loss.

I got on this site because my 70lb black golden doodle came back from a walk this morning with a 4" patch of raw red skin on his back toward his tail. He is lethargic and won't eat. After reading your tragic experience, I am definitely going to the vet.

Take care 🐾
Add a comment to Reggie's experience
Was this experience helpful?
Roots
American Bully Staffy Bull Terrier
1 Year
1 found helpful
My dog was bitten on paw about 3 or 4 days ago can't afford a vet. Paw is swollen and discharge is coming
From paw dew claw and up leg. Discharge is bloody or yellow or clear.
I soaked my yorkies paw in either pink Himalayan sea salt or unfiltered applpecider vinegar 3-4× a day its helping also get an e-collar to stop the licking...and use cold compress for the swelling use tepid water for soaking
Good luck🐶
Add a comment to Roots's experience
Was this experience helpful?
Rexi
Mix
6 Months
0 found helpful
My dog was let outside to use the bathroom. A couple hours later I found him just laying by the door. He is not dead but he is nay able to fully move. I believe it was a brown recluse spider bite. I've been giving him water by a syringe and he has been drinking it. He is still trying to bark and stuff but I am very afraid. I have no money for a vet. Is there any home remedies that will help. Please, this puppy means so much to me
Add a comment to Rexi's experience
Was this experience helpful?
Ollie
Bichon Frise
4 Years
0 found helpful
Ollie had been playing outside for a while on a hot NC July afternoon. When he came in that evening he was lethargic and refused food or water; he also felt warm. I thought perhaps he'd gotten overheated or sun poisoning so I took him to the vet first thing the next morning.

The vet checked him out and found an abscess on his right hip. She lanced the wound to drain it, bandaged it, and sent us home with antibiotics.

Fast forward 4 days and a large patch of necrotic tissue appeared next to the wound. A return trip to the vet found him to be almost septic. A blood culture revealed he had 3 active infections (pseudomonas, group A strep, and I forget the third). The necrotic tissue has spread to his entire right hip area, down behind and inside his right leg, and a patch appeared at the base of his tail.

He was taken into surgery for the dead tissue to be abraded. He was heavily bandaged and sent home that day with three antibiotics and pain medicine. He needed to return to the vet daily for bandage changes for three weeks (his bandages were wet bandages so as not to stick to his wounds).

We are in his fourth week of recovery and grateful to say that he is improving daily. He is down to only one antibiotic, off pain medication, and now goes every two days for bandage changes. It will be several more weeks (if not months) until he is fully recovered.

There is no conclusive evidence of what he was bit by, but we do have brown recluse in the immediate area and no snakes in the area with necrotic venom.
Add a comment to Ollie's experience
Was this experience helpful?
Buster
Chihuahua and Rat Terrier
16 Months
1 found helpful
I believe my dog may have been but by a spider, of what nature I am uncertain however the wound is on his left side just below his last set of ribs. The wound is about the size of a nickle around and has a ring of what looks like scar tissue (no previous injuries) at first the inside of this ring had what appeared to be a scab from what I thought was from a fight he had recently been in with one of our other dogs but now it looks like the "scab" has shriveled and underneath that is another layer of raw tissue... he now has started to loose a small ring of hair around his wound as well... does this sound like a brown recluse bite and should I take him to the vets office asap???
Add a comment to Buster's experience
Was this experience helpful?
Sicui
Belgian Shepherd
8 Years
0 found helpful
Si cui, my 8 year old belgian shepperd has a wound that started 3 days ago, we thought she was wounded by a cat or a rat, we went to the vet, they gave us meloxicam, but after 24hrs her paw started to swell and bleed they gave us cefalexin, after 48 hrs she had signs of necrosis and everything inflamated to her armpit (pawpit), she is hopitalized, se has anemia and plaquetopenia, we suspect hemolisis, Can I use human antivenom for my dog?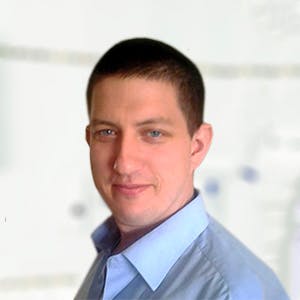 3320
Recommendations
You should not use anything on Sicui without consulting with your Veterinarian, as far as I am aware there is no antivenom for brown recluse spider venom; you should discuss Sicui's case with your Veterinarian and treat with supportive and symptomatic care. Regards Dr Callum Turner DVM www.petpoisonhelpline.com/poison/brown-recluse-spider/
Add a comment to Sicui's experience
Was this experience helpful?
Tyson
Bluenose pitbull
5 Years
0 found helpful
Can I give my dog Amox/K Clav 8.75mg for a spider bite? Bite is 1 1/2wks old.On front paw, has oozy puncture blk blister-like spots,it's red and goes down in between his toes,has lost all fur in that area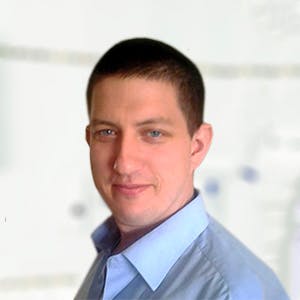 3320
Recommendations
Without examining Tyson I cannot recommend the use of antibiotics, especially any which you may have just lying around; I don't know if they are out of date, stored correctly, contaminated or anything else. If there is a wound on the paw you should have your Veterinarian take a look at it to be on the safe side. Regards Dr Callum Turner DVM
Add a comment to Tyson's experience
Was this experience helpful?
isaac
Siberian Husky
1 Year
0 found helpful
hi my husky as a large wound on his behind, the flesh is gone or like he was biting at it. we have a flea problem and im not sure if its a hotspot or spider bite. he drank a little today and seem slugish. im taking him to the vet tomorrow. is there anything they can give? i was putting antibotic cream and proxide on his wound today he did eat a little today.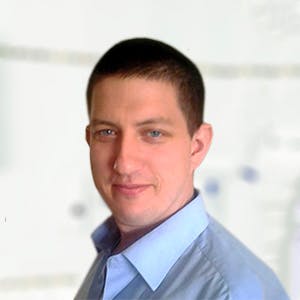 3320
Recommendations
Your Veterinarian will determine the severity of the wound and will treat accordingly, they may prescribe medication to help with healing and to prevent against secondary infection (antibiotics etc…). However, it is important to keep the area clean, peroxide isn't ideal because it can cause damage to capillaries which leads to a slowing of the healing process; chlorhexidine is effective but less damaging than peroxide. Regards Dr Callum Turner DVM
Add a comment to isaac's experience
Was this experience helpful?
Ace
Shepherd
3 Years
0 found helpful
I was sitting in my recliner when my dog jumped up and ran over to the baseboard and began sniffing. After a moment he jerked his head back as if he was stung or bitten and when I went over I found a spider that I killed and I have identified as a brown recluse. I've inspected his nose area and could not see any bites but I would like to know what are some things I should look out for and if there's any primitive stuff I can do that might help in case he was bitten?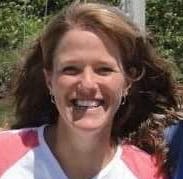 1611
Recommendations
If Ace starts to show signs of a spider bite, he needs to be seen by a veterinarian. Signs to watch for include swelling, any tissue trauma or abscess forming, or irritation where he won't leave the area alone. I hope that he was only startled by the spider and not actually bitten.
My female pitbull was bitten n the bottem part of her foot"pad" it was red and swollen yesterday it had a white center like a pimple in the middle, I checked it today and a hole is now where the white dot was and she won't stop licking it, I have given her some norocillin, what else can I do
Add a comment to Ace's experience
Was this experience helpful?
Ruger
Yorkshire Terrier
1 Year
0 found helpful
We have spotted and killed 2 Brown Recluse spiders in our house in the past two days. We are going to spray the perimeter of the house as well as along the baseboards of our home to hopefully reduce anymore coming in. We have a 7 pound Yorkie and I had read on a couple of websites that the bites can sometimes be fatal which has caused me to become extremely worried. How common or likely is it to kill my dog if he gets bitten? We of course would take him to an emergency vet clinic but in the time it would take to notice the symptoms could we get him treatment before it is too late?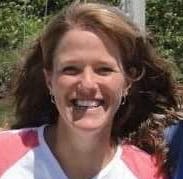 1611
Recommendations
Brown recluse spider bites tend to cause dramatic tissue trauma and necrosis, and for small dogs, some bites can have enough toxin to be fatal, yes. Typically, you would notice swelling, redness and pain before the signs of the toxin would start to take effect, so you would normally have time to get to the emergency clinic. Spraying to keep the spiders out seems like a very good idea.
Brown recluse spiders are considered "dirty" spiders. They do not clean themselves so no matter how much you spray, it may not kill them. The only thing a pest control company will do is recommend you lay out glue traps. Glue traps provided by pest control can be folded so that they are rectangles with "roofs", and will prevent most incidences of pets accidentally stepping on them and getting stuck.
Add a comment to Ruger's experience
Was this experience helpful?
Hemi
English Bulldog
1 Year
0 found helpful
Has Symptoms
swelling, fever , lethargic
I believe my English bulldog was bit by a brown recluse on the top of his paw. He went to the emergency vet and she gave him a steroid and antibiotic injection. It's been 12 hours since he went to the vet and the horrible swelling of his entire leg hasn't subsided. Is this normal? Aside from icing is there something I can do to help reduce the swelling? Or something the vet can give him aside from the steroid injection?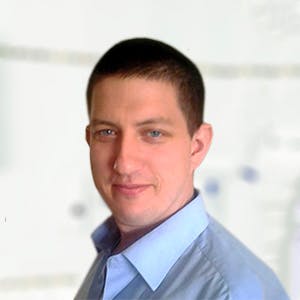 3320
Recommendations
There is no antivenom for brown recluse spider poisoning, any treatment is purely supportive and symptomatic which your Veterinarian gave you already. Swelling is normal and it is still very early in the process so it is a case of following the instructions given by your Veterinarian to get the best result. Regards Dr Callum Turner DVM www.petpoisonhelpline.com/poison/brown-recluse-spider/
Loxosceles - brown recluse poison spreads by hyaluronidase which can be neutralized by Vitamin P which are Plant Peel Bioflavinoids like Hesperin.
Add a comment to Hemi's experience
Was this experience helpful?
Benjamin
Bichon Frise
4 Years
0 found helpful
Has Symptoms
Tail is swollen, red and blistered
My four year old Bichon in south Florida exhibited signs of severe pain around the base of his tail suddenly 3 days ago. By the next day he refused to walk, panted and cried non stop. I took him to the vet who thought it was a hot spot and gave us tramadol for the pain and a gentamicin spray. the next day he was worse; I took him back to the vet who gave him fluids and an antibiotic injection and a pain injection. He refuses to eat and will not stand or walk.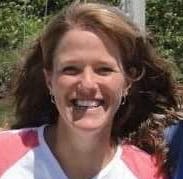 1611
Recommendations
Thank you for your email. Unfortunately, I cannot help Benjamin over an email. I'm not sure what medications he has received or what your veterinarian thought might be going on, but if he is not better, he should be rechecked and re-evaluated. Sometimes if a condition doesn't respond the way that we think that it will, that can be a clue as to other things that might be going on, and that might help your veterinarian figure our what is happening with Benjamin's tail. I hope that he is okay.
Add a comment to Benjamin's experience
Was this experience helpful?
Tippy
Reindeer chihuahua
12 Weeks
0 found helpful
I have a 1.7 pound puppy chihuahua he had a big bump on his neck so took him to the vet. He suggested that he had got bitten by a brown recluse spider so prescribed antibiotics cream to put on the wound because it's a nickel size gap on his neck and pain medicine it's been 7 days and now he has bumps all around his neck just how the first one started they look like absesses and when they rupture they become big wounds. Is this the venom still in there still doing damage or can this be something else????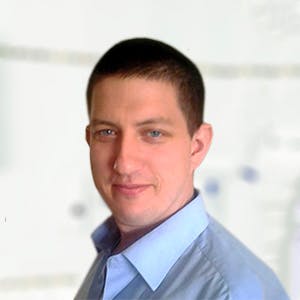 3320
Recommendations
It may be a case that the wound has a secondary infection which is causing the formation of other wounds, you should visit your Veterinarian again to get a course of systemic antibiotics and to look at the wounds to determine if any debridement or work is needed on them. Regards Dr Callum Turner DVM
Add a comment to Tippy's experience
Was this experience helpful?
Bubba
Shar Pei
5 Years
0 found helpful
My vet believes my dog was bit by a spider. I did not find the spider but the symptoms are those of a spider bite. However my vet only prescribed a antibiotic and pain pill. Said to just put warm compresses on it. Should I request a steroid or a better way to care for the wound. They do not want it to be covered. I feel like it leaves it open for more infection or to be scratch. Any suggestions??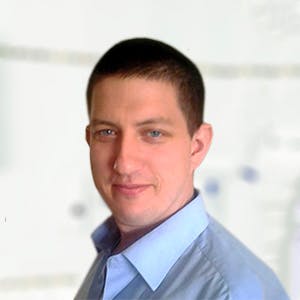 3320
Recommendations
Antibiotics and pain relief are standard treatments in uncomplicated cases of spider bites; a steroid shot shouldn't be necessary, follow your Veterinarian's instructions and keep a close eye on Bubba in the meantime. If you see the area become more swollen, you notice respiratory distress or an increase in heart rate return to your Veterinarian. Regards Dr Callum Turner DVM
Add a comment to Bubba's experience
Was this experience helpful?
Todd
Cocker Spaniel
15 Years
1 found helpful
Has Symptoms
huge lump, dx month ago as spider bite
My cocker was dx a month ago with a spider bite. He has a huge lump on his side. At the time it was red, hot and getting larger. Antibiotics and steroid ointment were given. No oral steroids were given due to cardiomyopathy. The bite got some better and redness went away(swelling never went away totally). Now, it is getting larger again. When aspirated before it was blood filled. Could this be something else?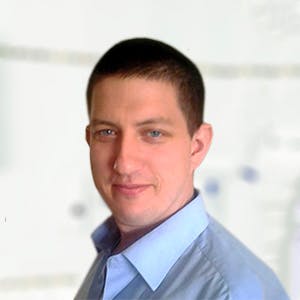 3320
Recommendations
If the mass is getting larger again you should return to your Veterinarian for an examination to check if they still believe it to be a spider bite or something else; without examining Todd I cannot really give much input here. Bleeding, inflammation or fluid accumulation may cause a mass to grow. Regards Dr Callum Turner DVM
how come it always ends in "go to your veterinarian ?.. you might as well leave all the other stuff out except go to your vet... would love to see what a few pictures of how it looks, what to look for, how it starts, what to look for, i think that photos would b much better to see..
Actuality, i have a hard time when i read.. pictures i think would help the ones who can read with photos, instead of words.. only a a suggestion...
Add a comment to Todd's experience
Was this experience helpful?
Mona
Poodle/Maltese
5 Years
0 found helpful
Has Symptoms
brusing, lump, not eating or drinking
Medication Used
pain killer and antibiotic
What are the important treatments for my dog to receive? She has some of the symptoms maybe beacuse it's only been a day she got bittin. She has a black blood lump on her neck and the blackness is spreading through out her chest.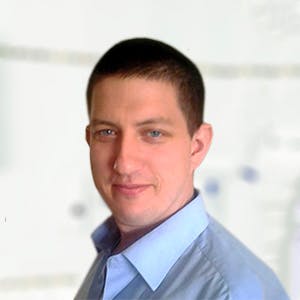 3320
Recommendations
It is important to visit your Veterinarian as the spider's venom will damage the red blood cells and cause death of the cells in the surrounding tissue; there is no at home treatment, a day is a long period of time in these types of cases. If your Veterinarian isn't open, visit an Emergency Veterinarian regardless of cost for supportive care. Regards Dr Callum Turner DVM
www.petpoisonhelpline.com/poison/brown-recluse-spider/
Add a comment to Mona's experience
Was this experience helpful?
Teddy Bear
Chihuahua/Yorkie
Approx 6 yrs
0 found helpful
My dog suddenly had 2 puncture wounds a little smaller than a pencil that would bleed when he moved. Next to them was what looked like a large bruise which has since started breaking off leaving a large wound. Before it started breaking off, my vet said to put antibiotic ointment on it, cover it if I can and he was given Cefpodoxime (Simplicef) 100 MG to be given 1/2 once a day for 16 days. Since he was at the vet, the bruised looking are has started to come off leaving the large wound. (Approx silver dollar size, but oblong) We can't afford are not her vet visit. Is this normal? We don't know if it is from a spider bite. The puncture wounds themselves aren't discolored.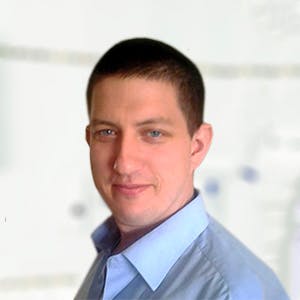 3320
Recommendations
Spider bites can be dangerous whether or not they are poisonous due to the possibility if the body having an adverse reaction or from an infection. It seems like Teddy Bear may have been bitten by a brown recluse spider due to the symptoms that are presenting. This isn't something to be managed at home and you should return to your Veterinarian regardless of cost for supportive care and treatment. Regards Dr Callum Turner DVM
Add a comment to Teddy Bear's experience
Was this experience helpful?
Spencer
Boston Bull Terrier
unknown
0 found helpful
we were in the AZ desert walking our Boston Bull came to us with left rear leg swelling now more than 12 hr later whole hind leg swollen didn't see wound initially but today began seeping blood dog is sipping water took half Benadryl non labored breathing good spirits fur and flesh off wound area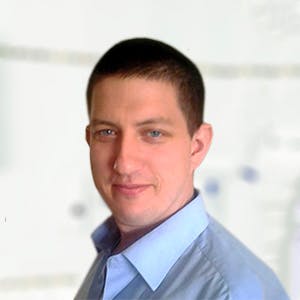 3320
Recommendations
It would be advisable to take Spencer to your Veterinarian for tests and supportive therapy. Not knowing the origin of the bite makes advice difficult; regardless of the type of bite, Spencer is at risk of secondary infection which can be more severe than the bite and venom itself. Please take Spencer to his Veterinarian for evaluation. Regards Dr Callum Turner DVM
Add a comment to Spencer's experience
Was this experience helpful?