What is Abnormal Gait?
An abnormal gait can be due to a wide array of underlying problems or conditions. These can be as simple as a recent trauma or an infection in the spinal cord, to issues stemming from the central nervous system, musculoskeletal system and even cancers. Often the problem starts small and is not noticed, but progresses to the point of muscle and joint damage. Pain can cause a dog to adjust its gait to put less pressure on the trouble area to relieve the pain, but this can lead to further orthopedic problems.
A gait is the pattern of repetitive limb motions that a dog uses to walk, trot, run and gallop. When that gait begins to look abnormal, with the dog limping, staggering, favoring a side, and showing signs of weakness and difficulties in walking, it is often a sign of a more serious issue that cannot be seen. An abnormal gait should be a signal to schedule an appointment at your veterinary clinic.
Book First Walk Free!
Symptoms of Abnormal Gait in Dogs
Symptoms of an abnormal gait can include:
Inability to walk
Knuckling
Limb incoordination
Lameness
Unsteadiness
Painful walking
Limping while walking
Arching of the back
Lowering of the neck and head
Shift in weight
Weakness
Staggering walk
Swaying on feet
Standing in a wide stance with limbs spread far apart
Inability to extend legs during gait
Crouched gait
Skipping a stride
Shortened stride
Shuffling gait
Goose stepping gait
Loss of balance
Stumbling
Paw scuffing
Loss of movement control
Carrying a limb
Limb paralysis
Causes of Abnormal Gait in Dogs
There are many reasons why your dog could develop an abnormal gait. These include:
Pain
Orthopedic condition
Musculoskeletal condition
Neurological condition
Degenerative myelopathy
Intervertebral disk disease
Cervical cord disease
Joint abnormalities
Ruptured cruciate ligament
Knee instability
Hip dysplasia
Patellar luxation
Osteochondritis dissecans
Elbow disease
Chronic muscle injury
Muscle overuse
Viral, parasitic, bacterial or protozoan infection that affects the central nervous system
Cancers and growths
Trauma
Diagnosis of Abnormal Gait in Dogs
Your veterinarian will begin by observing your dog's gait. This observation will give your vet valuable information about the area causing the abnormal gait. It is important to observe your dog on a flat surface, from multiple angles, engaging in any tasks if your dog is a working animal, and observing both walking and trotting. A gallop and trot can often cause a change in the angulation of certain joints, and can narrow down a cause. Then, an orthopedic and neurological examination are performed. Diagnosis is based on these observations, but the underlying issue causing the gait need to be discovered.
Due to the wide range of conditions that can cause an abnormal gait, your veterinarian will need any and all information you can provide, such as any other symptoms noticed, medical history, any history of trauma, and travel history. Tests to help narrow down the true cause can include a urine test, blood test, serum testing, biopsies, EMG, X-ray, myelography, ultrasound, endoscopy, CT scan, and an MRI. If a specific disease is suspected, more specialized tests can be performed.
Treatment of Abnormal Gait in Dogs
Once it has been determined what is causing the abnormal gait, treatment will be appropriate to the condition. Only a few will be mentioned here.
Muscle diseases may be treated with corticosteroids, or other immune suppressing drugs, nonsteroidal anti-inflammatory drugs, and can often use supportive therapies, such as fluid administration, body cooling, and rest. Surgery can sometimes help, and can improve joint and limb functions, section or resection muscles, or repair and reattach tendons. External splints can be used after surgery to help recovery. The rate of recovery is dependent on the severity of the case and the success of treatments.
In the case of tumors, chemotherapy, radiation and surgical removal can be used in treatment. Bacterial, viral, parasitic and protozoan infections can be treated with appropriate medications. Often, your dog will need to be retested to ensure the success of therapy.
Intervertebral disk disease can be treated with pain or anti-inflammatory drugs, or surgery if neurological signs are severe or drugs do not help. Successful recovery often depends on how quickly treatment is performed in relation to a loss of pain perception. Recovery is good if treatment is given while your dog can still feel pain.
Degenerative myelopathy is often the last condition looked for, and is diagnosed by elimination of other issues. Since there are no known treatments available for this disease, efforts are focused on the dog's quality of life, and can include supportive care, rehabilitation, monitoring for urinary infections, pressure sore prevention, and the use of harnesses and carts to increase mobility.
Recovery of Abnormal Gait in Dogs
Due to the wide range of conditions that can cause an abnormal gait in your dog, the rate of recovery is on a case by case basis. Many conditions can be treated for a full recovery, while others may need continuing treatments or supplementary care. There are also conditions that are progressive with very little treatment available. Your veterinarian will advise you on treatment plans, supportive care at home, and the prognosis for your dog's specific situation.
Abnormal Gait Questions and Advice from Veterinary Professionals
Abby
Puggle
7 Years
0 found helpful
My dog Abby suddenly started stumbling at times almost like her equilibrium is off. I noticed it usually only occurs when shes on uneven surfaces - EX : a slope, or when she jumps from a sidewalk to the grass, or just uneven ground. When she is trying to walk around in my bed I notice it the most, her legs will sometimes give out and she will fall. We've had two episodes in the past 4 days now in which she stretched her back a certain way or overexerted it and she fell down and couldn't get back up until we comforted her. The first time was when she put her front paws on the couch to fully stretch her back and the second time was when she ran accross the yard to start barking at the dogs next door. She flailed her legs when she was on her back and I had to flip her back over myself. I took her to the vet Thursday ( 4 days ago now ) and the dr said she truly feels abby pulled a back muscle or overused one and they did some laser therapy, gave her a antiinflamatory injection, and sent her home with gabapentin. How long is something like this supposed to cause issues if it is a pulled muscle? Or could it be something more?

I should also note that when we go for walks and she is just on the sidewalk, she walks perfectly fine.
Where are the vet's comments? My dog is experiencing something similar. Thank you!
Add a comment to Abby's experience
Was this experience helpful?
Missy
toy poodle
8 Years
0 found helpful
Our recently adopted/rescued @8 year-old toy poodle started walking strangely this past week. Her back legs sometimes do a slower pace than her front legs, resulting in a strut, goosestep or even "skip" as she goes along. The vet checked her out for pain, displasia of the hips, etc. but found nothing. We are keeping an eye on her and it is becoming more frequent. Any suggestions on what might be the cause?
Add a comment to Missy's experience
Was this experience helpful?
Bowie
Brittany Spaniel
2 Years
0 found helpful
We have an eighteen month old Brittany who will occasionally have a hitch in her gait by lifting the rear right leg off the ground for a step or two then go about her trotting or running. We have had xrays done from mid spine down to her feet. There are no signs of bone fracture, sclerosis, hip dysplasia, or knee abnormalty. Her lineage has not had hip dysplasia as her breeder in northern BC has always contacted the buyers of his direct decendant pups. Our vet thinks that she had a muscle strain or pull. That was a few months ago...July. We rested her from strenuous exertion for August and September. We allowed her to play with another young dog her own size and age.... a Shelty at a dog park where they wrestled and ran. She has now come up with the hitch in her gait again. A Brittany should be able to run for hours showing great stamina. Ours does not.... any ideas of what else ? it could be or what we can do for her? We have now decided not to hunt her. We would be too nervous for her to become very seriously injured in the bush. Any ideas would be appreciated. Our girls name is Bowie. (her limp sort of resembles when you rung and you step on something sharp and you lift your foot but then keep running) Thank you. Tom and Arleen White
Add a comment to Bowie's experience
Was this experience helpful?
Minni
Pomeranian
8 Years
1 found helpful
Has Symptoms
Fever , stopped feeding , cloudy cornea
Medication Used
Cefopodoxime , tazobactum , paracetemol
Hi...
My dog is 8 years old pomeranian...
From 3-4 days it stopped feeding and is looking very sick...
Unable to walk...
Has staggering gait....
My dog had cataract in right eye since 8 months n all of a sudden from 2 days its having cloudy cornea and discharge in the same eye...
Its having bullae kind of superficial projections underneath its stomach from skin , not connected to abdominal cavity...
My dog is female n have not breeded even once....
Plz suggest me how to make it healthy once again...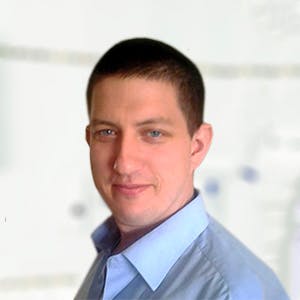 3320
Recommendations
This would be something to discuss with your Veterinarian as an unsteady gait, loss of appetite and the other symptoms you have described may be attributable to a severe infection, liver disease, kidney disease, poisoning or other internal diseases. Minni requires at a minimum a blood test to check blood counts as well as liver and kidney function. There is a risk if Minni was never spayed that pyometra has become a systemic infection also. This isn't something to treat at home; please take her to see her Veterinarian. Regards Dr Callum Turner DVM
Add a comment to Minni's experience
Was this experience helpful?
Oscar
Dachshund
18 Years
0 found helpful
I have an 18 year old dachshund/beagle (a total sweetheart). He has been very healthy his entire life until this last year. He goes to the bathroom in the house more often than ever before. I don't mind.....just clean it up immediately. Of more concern to me is that his back legs can't get any traction on my tile floor and they sprawl out to the sides as if he is doing the splits. He doesn't have the problem when outside. He walks gingerly with a "swing" to his gait. Also, when he lays down, he puts the front half of his body down first, arching his back and then gently and slowly lowering the back side. He seems to be tender because he does not like much to be petted or touched. Otherwise, he is showing no pain symptoms. Any suggestions on what could be causing his back legs to splay out and what can be done to help the poor guy?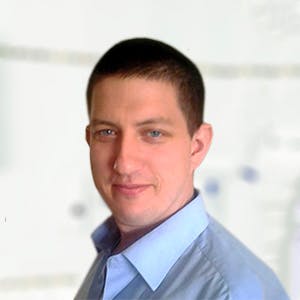 3320
Recommendations
Dachshund's are known for spinal issues and it is possible that the faecal accidents in the house, difficulty laying down and discomfort whilst being petted are all related to intervertebral disc disease or similar condition. Without examining Oscar I cannot say for certain but taking the breed, age and symptoms into account it is quite likely; you should have your Veterinarian give Oscar a check and an x-ray to be on the safe side. Regards Dr Callum Turner DVM
Add a comment to Oscar's experience
Was this experience helpful?
Ginger
Boxweiler
5 Years
0 found helpful
I have a healthy mixed breed (rottweiler/boxer) spayed 5 year old female. She was about one year when we got her as a modestly underweight rescue. Her weight at 80 lbs is now normal. She has always had a funny walk, with her rear feet seeming to flatten when she pushed off, which gives her legs a little extra kick. The vet just said it was fine with no explanation, but I am not even sure he saw it since he did not have her walk for him. I have not seen this in a dog before. Even my husband who was not previously a dog owner noticed her gait was weird.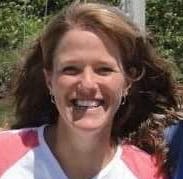 1611
Recommendations
Since I can't see Ginger, I have a hard time commenting on her gait, but if you are concerned, it would be reasonable to have a veterinarian take a closer look at her and make sure that she doesn't need attention for that problem. She is a bigger dog, and they are sometimes prone to bone and joint problems. It may be something that does not need any treatment, but it is always better to address these things earlier in life than later.
Add a comment to Ginger's experience
Was this experience helpful?
sandie
Cockapoo
5 Months
0 found helpful
my 5 month old cockerpoo has been diagnosed with dislocated shoulder the vet said in his opinion my dog was dropped from 3 - 5 weeks old
she manages very well and is on painkillers although only if she has too much exercise does it seem to bother her and then after a few hours rest shes back to her lively self.
he said until she is fully grown they cannot do much and then maybe a helpful op to help her
if it turns out badly later for her ultimately amputation (this fills me with horror)
or she may just need painkillers and will have a gait

should i go for a second opinion on treatment or is it right we have to wait for her to fully grow before anything can be done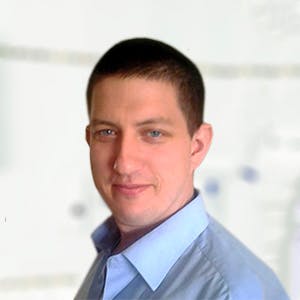 3320
Recommendations
Typically a dislocated shoulder would cause significant pain for a dog; many times injuries similar to this are best addressed once a dog gets older. Each case is individual and there is no set path for treatment; a Veterinarian needs to use their judgement as to whether they operate now, operate now and later or to operate later. It wouldn't hurt to have a second Veterinarian take a look or to visit an Orthopaedic Specialist. Regards Dr Callum Turner DVM
Add a comment to sandie's experience
Was this experience helpful?
Sally
Poodle
13 Years
0 found helpful
In the past three days, my 7 pound 13 year old poodle has developed a wide stance with her back legs. She can walk and jump onto the sofa, but yelps in pain when she is lying down. She doesn't want to move once she is flat. She also doesn't want to walk much anymore. The vet checked her back and stomach, finding no sore points . I'm alarmed when she yelps in such pain for a minute or so. The vet prescribed Meloxidyl, and Sally has had one dose, but still cried in bed last night. Any ideas as to what this could be? Thank you.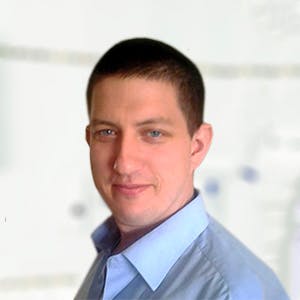 3320
Recommendations
A change in gait may be due to musculoskeletal disorders but also abdominal pain (legs spread apart to relieve pain on abdomen), without examining Sally it is very difficult to say what the specific cause is; spinal pain may also cause similar symptoms and should also be considered. I wish I could give you a more specific answer, but sometimes these cases can be difficult to diagnose because the pain is sporadic. Regards Dr Callum Turner DVM
Add a comment to Sally's experience
Was this experience helpful?
Mica
Golden Retriever
8 Years
0 found helpful
My 8 year old Golden Retriever is healthy and not on any medication. This morning, we were on a walk, she suddenly stopped and came to me for reassurance. She was nervous and wanted to stay there. I asked her to come along and she was walking with her hind legs apart, not staggering, but more swaggering. This continued for about 30 seconds and by the time we reached the car she was walking normally and jumped in easily.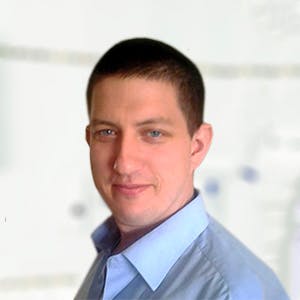 3320
Recommendations
It is difficult to say specifically what would have caused this swaggering, however hip injury may lead to a change in gait but we wouldn't expect to see a sudden resolution of symptoms; keep an eye on Mica for the time being especially when standing up and laying down, if this occurs again you should visit your Veterinarian for a thorough examination. Regards Dr Callum Turner DVM
Add a comment to Mica's experience
Was this experience helpful?
Spike
Pomeranian
Two Years
0 found helpful
My dog walks with difficulty in fore legs hesitating to jump and climb bed and not landed properly from jump he was normal one month back initially illness started as lethargic and crying when we lift him later then anal abscess formed after 2 days of it suddenly difficulty in walking with right fore leg we used carodyl and again after 5 days he face difficulty in both fore legs alternatively then my vet doc prescribed carodyl and pet joint but not recovered recently five days back neuroxim and melonex injections given to him even though he is not recovered we are in place where there are no specialist some doc says nerve weakness some are saying vit d defieciency some are saying shifting lameness i didnt take walks reg from 2 month he sleeps most of time before this problem started iam medical student can u explain what is the problem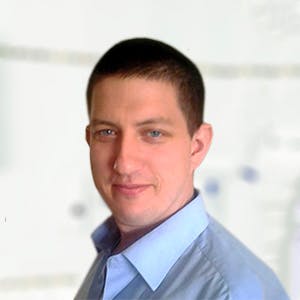 3320
Recommendations
Without examining Spike, it is very different to say what the specific problem is; however if the issue is with both forelegs it may be from spinal trauma, a neurological issue among other causes. I understand that veterinary care varies around the world, but with issues like this it is not really possible to give any constructive advice without an examination apart from rest and anti inflammatory treatment. Regards Dr Callum Turner DVM
Add a comment to Spike's experience
Was this experience helpful?
Ted
cross
7 Years
0 found helpful
My 7 year old cross breed is swaying as he walks. He is holding his head down and it's wobbling as he walks. He will not settle and is doing laps of the house. He willama walk into his bed then straight back out again without attempting to lie down. He is eating although not as much as normal, and he's drinking. He hasn't vomited and his stools are normal, it's just upsetting to watch him wandering and swaying.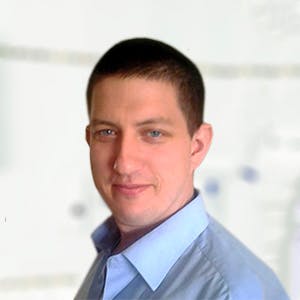 3320
Recommendations
There are many possible causes for an abnormal gait which may include spinal disorders, neurological disorders, hip disorders among other causes; without examining Ted I cannot determine what the underlying cause of the change in gait and would recommend visiting your Veterinarian for an examination to narrow in on a possible cause and to explore possible treatment options. Regards Dr Callum Turner DVM
Add a comment to Ted's experience
Was this experience helpful?
Lilly
Weimaraner
10 Years
0 found helpful
My dog, a female Weimaraner 11.5 years old, started having her tail twisted to one side, the Vet treated her for urinary infection. Following months she appeared with an abnormal gait, did not want to walk longer distances after being a very active pet. two days ago, came from work and found her with the posterior legs unable to keep it standing, weakness, dragging of left leg when trying to walk, staggering gait.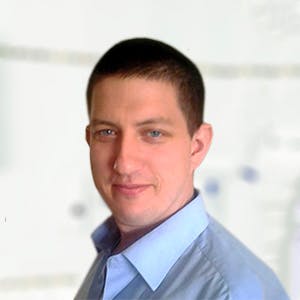 3320
Recommendations
You should return to your Veterinarian for an examination and an x-ray to help determine the underlying cause for this level of leg weakness, there isn't anything I can recommend for you to do without examining Lilly first. Once your Veterinarian has examined Lilly and possibly done an x-ray they will be able to advise a course of treatment. Regards Dr Callum Turner DVM
Add a comment to Lilly's experience
Was this experience helpful?
Joaquin
German Shepherd
2 Years
0 found helpful
My dog as shown signs of a front nail injury due to length in the past and normally is better in a few days. I was not alarmed when this began again, but now he has changed from holding up his left paw only to sometimes shifting from one front paw to the other. When he walks he seems to be putting weight on the paw, but now he is holding himself very awkwardly when walking and I noticed while he was eating that he is arching his back. I cannot find anything wrong with any of his feet. He hasn't thrown up, has a fairly normal appetite, goes to the bathroom normally, but is very lethargic tending to curl up on the couch or lay down on his side. He will sometimes cry very slightly if I keep messing with him like I normally would. My home vet is coming out on Monday, but I am pretty worried in the meantime.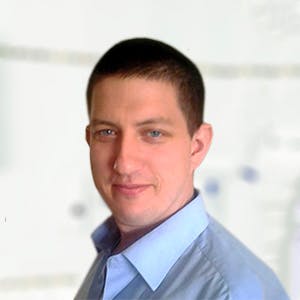 3320
Recommendations
Without Joaquin it is difficult to say what the specific cause of these symptoms are, a thorough examination is required and I cannot say whether the issue with the nail has had an effect elsewhere (change in gait putting pressure on spine). Keep Joaquin rested for today until your Veterinarian visits on Monday, only taking him outside on a lead to do his business then straight back to rest. Regards Dr Callum Turner DVM
Add a comment to Joaquin's experience
Was this experience helpful?
Pebbles
Pomeranian
9 Weeks
0 found helpful
My 9 week old Pomeranian weighting 1.8 pounds stands with her back legs turned out ( like duck feet or the look of a queen Ann chair legs), is this because of her age and size? Is this normal or should her back legs be straight like her front legs. She also stands with her back legs spread far apart. I do not observe this when she is walking or running so much, but it difficult to observe her gait since she is usually coming towards me instead of away. When she sits, her back legs are turned out. Thanks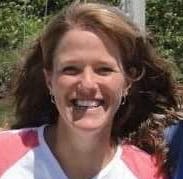 1611
Recommendations
Thank you for your email. WIthout being able to assess Pebbles' gait and stance, and conformation, I can't comment on whether she has a problem or is normal, unfortunately. It would be best to have her examined by a veterinarian, as they will be able to see her and comment on whether she is normal for a 9 week old puppy, or whether she does have some problems.
Add a comment to Pebbles's experience
Was this experience helpful?
bruce
Staffy
12 Weeks
0 found helpful
hi my Staffy pup has abnormal gait symptoms. hes being treated for ulcers in his mouth and throat, i believe this was caused by chewing and eating Australian Razor fish shells.research ive read suggests Domoic acid in the razor fish can cause many problems including abnormal gait symptoms and other neurological issues.he is stiff in the legs, weight loss,co-ordination issues. could this be my dogs problem? is it treatable? thanks
he has been to the vet but they are confussed about the condition atm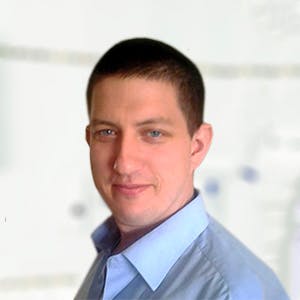 3320
Recommendations
I'm not familiar with razorfish but any shellfish has the potential to cause poisoning to dogs, humans and any other animals due to domoic acid and other toxins. I would recommend calling the Pet Poison Helpline in the USA as I am not aware of an animal poison helpline in Australia. Regards Dr Callum Turner DVM www.petpoisonhelpline.com https://blogs.scientificamerican.com/guest-blog/how-a-neurotoxin-in-crabs-causes-brain-damage/ http://pir.sa.gov.au/fishing/fishing_limits/razorfish (for reference because I near saw one)
Add a comment to bruce's experience
Was this experience helpful?
Jimny
American Bulldog
3 years
0 found helpful
Has Symptoms
Stifles deviate laterally when walk
previous left leg weakness
I have a dog, 3 y/o, 8 mo. Shelter rescue, abnormal gait no lameness observed. No discomfort. Distal to hocks are deviated medically and stifles deviate laterally when walking... previous examination states legs used to be weak, r/o metabolic disease (hypothyroid), hip diplasia, arthiritis, patellar luxation.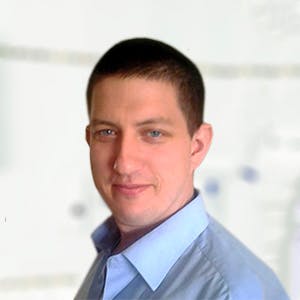 3320
Recommendations
If other causes were already ruled out like hip dysplasia, patellar luxation etc… the I would start looking at the angle of the pelvic symphysis as this may have an effect on the position of the limbs other than that I would be looking at bone curvature or an angular deformity. If the gait is abnormal but there is no lameness I would just keep an eye on Jimny and make sure that he isn't stressed with exercise. Regards Dr Callum Turner DVM
Add a comment to Jimny's experience
Was this experience helpful?
Doc holliday
Labrador Retriever
15 Months
0 found helpful
My 15 month old lab/pit rescue seems to have a swaying gate. He's had it since I can remember, and I always thought it was just his strut. He doesn't seem to be in any pain, and still loves to play with my other one year old rescue. Is this always a sign of hip displation, or could it just be how he walks?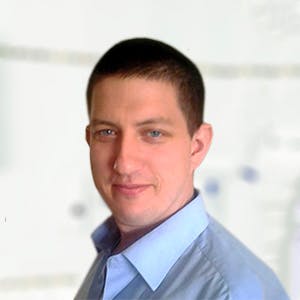 3320
Recommendations
Whilst a swaying gait isn't always hip dysplasia it is always worth getting some x-rays to rule it out which may also show some other issue like spinal issues etc… Swaying gait may be due to spinal issues (particularly lumbar spine), ligament injuries, muscle injury, other trauma among other causes. If it isn't causing much trouble, keep an eye on his gait and have your Veterinarian perform an x-ray at your next visit. Regards Dr Callum Turner DVM
Add a comment to Doc holliday's experience
Was this experience helpful?