What are Uveitis?
Each part of the eye's anatomy works together to promote the strong, healthy vision your dog deserves. In the case of anterior uveitis, one of the most common ocular diseases in dogs, the middle layer of the eye, the uvea (or uveal tract) becomes so inflamed and diseased that vision loss is imminent. Left untreated, the inflammation may damage the lens of the eye, causing cataracts. Glaucoma is also possible due to an ongoing increase in pressure. Like any eye disorder or injury, medical treatment for uveitis must be immediate and aggressive not only to reduce the pet's discomfort, but also to retain maximum vision.
A canine's eye comprises three primary layers: the outer layer, which includes the cornea and the sclera, the inner layer, the retina, and the middle layer, called the uveal tract. The highly vascularized middle layer is made up of the iris, ciliary body and choroid. In the case of uveitis, the iris and ciliary body become progressively inflamed, causing eye tissues to become damaged. The dog will experience intense pain and pressure with this condition. Since the pupil regulates the amount of light entering the eye, inflammation of the iris will increase light sensitivity, causing the dog to force the eye closed.
Uveitis is also known as iridocyclitis. The inflammation associated with the condition will cause the eye to remain shut, become cloudy or bloody, and to leak fluid. There are many potential causes for uveitis, including injury, trauma, localized tumors and cancer. Particular to this condition is its tendency to be secondary to other health problems in the dog, such as ehrichiosis (a tick-borne bacterial illness) or other metabolic or autoimmune disorders. In many cases, uveitis is idiopathic, meaning its cause is unknown.
When a dog has uveitis, the middle of the three layers in the eye, the uvea, is inflamed.
Book First Walk Free!
Symptoms of Uveitis in Dogs
Swelling of eyeball or eye area
Severe pain
Intense reddening
Change in appearance of iris
Constant tearing
Excessive blinking
Decreased vision
Discharge
Shut eye
Light avoidance
Squinting
Cloudiness
Bleeding
Pawing at eye
Causes of Uveitis in Dogs
Autoimmune disorder
Localized tumors or cancer
Trauma or injury
Toxemia
Metabolic disease
Lyme or Rocky Mountain spotted fever
Distemper
Herpes
Infection - viral, bacterial, parasitic or fungal
Diabetes mellitus
High blood pressure
Undetermined
Diagnosis of Uveitis in Dogs
Other than the manual examination of the eye including a magnification of the uveal tract, diagnostics will include various modes of ocular testing. For example, ocular ultrasound will be used to examine the eye. As well, the intraocular pressure of your pet's eye will be measured and is very indicative of illnesses such as glaucoma.
Because uveitis is often caused by systemic disease, diagnosis is not straightforward. A thorough physical examination must be performed in order to observe any signs of illness. The pet should be fully examined for ticks or bites due to possibility of ehrlichiosis. CBC and blood chemistry testing will be required and can reveal underlying issues like brucellosis, an infectious bacterial disease.
Treatment of Uveitis in Dogs
Only after the cause of the uveitis is identified (if possible), can an appropriate course of treatment begin. Treatment for uveitis during the initial veterinary visit will focus on decreasing inflammation and pain in the eye. If injury or trauma caused the condition, any physical damage will be resolved.
Corticosteroids (eye drops and oral medication), aspirin, indomethacin, and other medication may be given to alleviate pressure and treat pain. In the veterinary office, steroids may be injected directly into the eye to reduce the pressure. You may be sent home with eye drops or ointments to be administered per the veterinarian's treatment protocol. Medications may be needed in the short term (be certain to complete the prescription as directed), or may be life-long. Oral antibiotics may be dispensed if the dog has a systemic infection.
Recovery of Uveitis in Dogs
In most cases, inflammation and pain will substantially lessen within 24 hours of treatment. Once the condition resolves, return veterinary visits will determine not only the effectiveness of initial treatment, but also if the inflammation caused damage to any of the structures of the eye. Potential residual conditions such as glaucoma, conjunctivitis, corneal ulcers, retinal detachment and scarring will be managed. The dog may have some or substantial vision loss and will need to see a veterinary ophthalmologist.
Uveitis Questions and Advice from Veterinary Professionals
Maggie
Boston Terrier
11 Years
0 found helpful
My Boston Terrier cross was diagnosed with uveitis about 6 weeks ago. Started on 5 mg prednisone orally and maxidex drops. Finished 2 week treatment course and redness returned. Does not seem to be in pain, no squinting, closing of eye. Normal activity. Visit today suggested enucleation. Having a hard time with this. On a stronger dose of above but have to make up my mind in 14 days. Eye pressure 12.
Add a comment to Maggie's experience
Was this experience helpful?
Hayley
Rhodesian mix
8 Years
0 found helpful
Vet diagnosed uveitis 3 week ago and prescribed Neopolydex 4x daily and Diclofenac 2x daily and doxycycline 2x daily. Symptoms include swelling of the eye, keeping the eye closed, slight weeping. She has not improved, actually gotten worse.
Add a comment to Hayley's experience
Was this experience helpful?
Leo
Golden Retriever
8 Months
0 found helpful
About 6 weeks ago our 7 month old pups eyes looked like his eye lid were turned inside out. We took him to the vet, they did a ton of bloodwork on him & a tear test to make sure he was producing enough tears, they dyed his eye to make sure he did not have a scratch on the lens and they did an eye pressure test which came back with the pressure of 5 in one eye and 6 in the other eye, We were told 15 to 20 is a normal pressure so he had very low pressure in his eyes. His blood results all came back normal although his white blood cell count was a little high, so they put him on Doxycycline for four weeks. He has been off the Doxycycline for 2 weeks now & We just went back today for a recheck on the pressure of his eyes, they came back at 12 which is still low, all other symptoms are gone and pup is acting normal, not sure where we go from here?
Hi Leo's Owner - did you ever figure out what the issue was? My pup is 8 months old right now, also a golden retriever and just got diagnosed with uveitis as well
Did you end up figuring out what the issue was? My seven year old dog is having similar symptoms. Eyes look like they're turned out toward the ears and she is squinting/barely opening her eyes but acting completely normal!
Add a comment to Leo's experience
Was this experience helpful?
Luna
Maltipoo
8 Weeks
0 found helpful
Medication Used
sodium ointment (muro 128)
My dog was diagnosed with corneal edema after having corneal ulcers. The ophthalmologist did an ocular ultrasound and stated that everything looked fine structure wise. However, she explained there was fluid located in her cornea and the inside of her eyes had a bit of inflammation. They also did a urinalysis, blood test, X-ray, and abdomen ultrasound and all these tests turned out fine, nothing wrong was found in any of them. Both of my dog's eyes are blue, cloudy and swollen. The ophthalmologist prescribed Muro 128 NaCl 5% ointment, doxycycline, neo-polycin eye ointment, atropine eye drops, and ketorolac eye drops. After 4 days of applying all these medications I have not noticed that my dog's eyes have gotten better. The eyes are still blue, cloudy and swollen.
Add a comment to Luna's experience
Was this experience helpful?
Scooby
Jack Russell
5 Years
0 found helpful
I have a 5 yr in tact jack russell. He is the son of my feamale. He has always been healthy. About a month ago he started sneezing. On, Monday 4/1 I took him to a local vet because his eyes were swollen. She thought he had allergies, so he was prescribed allergy pills, eye wash and eye salve. On Wednesday, I thought his eyes were worse and I took him back again and she said she did not see anything, I continued with the prescriptions. On the following Monday, his eyes were more swollen, red and he was not acting like himself so I took him again. She sent me to a specialist on 4/9. She diagnosed him with anterior uveitits, chorioretinitis and optic neuritis. It happened in a span of 1 week 1/2. He had a CBC pannel done. Everything was normal. He is on Doxycycline and Prednisolone acetate. I noticed a positive change on 4/11. We went back to the specialist 4/12 and she noticed my pup was feeling better and his eyes were less red and more open, but he still has detached retinas. I am scheduled to go back on Monday 4/15. We still don't know what is causing the problem and a bunch more tests were suggested. He will probably end up going on a steroid. My question is if I do the tests will the outcome be different? I want to do everything I can but I have limited funds to. Some of the tests suggested
Chest X-ray, toxplasmosis, tick born diseases and Brucella Canis. Some of these illnesses usually are prescribed doxy so they maybe covered. Do you suggest any of these tests and why? Thank you for your help
Did you ever find out what caused the uvities? My dog is having similar issues.
Add a comment to Scooby's experience
Was this experience helpful?
Kevin
Goldendoodle
1 Year
0 found helpful
Has Symptoms
Inflamed, painful eyes; low energy
Previously healthy year-old goldendoodle, developed sore, red eyes. Our vet took one look, saw cloudy eye fluid, poor iris response to light and sent us to the ophthalmologists at the vet college here. They found inflammation in the front and back of his eyes. No cause apparent. Bloodwork all good. All other systems (pee, poo, etc.) working fine. Oral steroids, antifungal and antibiotics prescribed, along with steroid, anti-inflammatory and atropine eye drops, 6x a day. He was a very sick dog by then, zero energy, very sore eyes. We thought we were going to lose him. Blasto suspected, but test came back negative. Slowly, he recovered and was weaned off drugs and drops. Almost immediately his eyes flared up again. More drops, slow recovery, then another flare-up again after weaning him off drops. Back to prednizone and deflac-something drops 4x a day. Now clear of inflammation. Weaning him off drops again, but more slowly this time, and hoping for the best. Vets still don't know what is the underlying cause. If inflammation returns after slower weaning this time, they will consider more tests. He will be checked by ophths after each step of weaning. Dog is doing okay, but lower energy than you would expect. Any ideas?
Our goldendoodle is going through the same thing. Diagnosed with Uveitis. She keeps having flair ups when we try to ween off the drops. Usually after exercise. She's 2 in October so very young. It's horrible :-(
Add a comment to Kevin's experience
Was this experience helpful?
Bertie
Border Collie
4 Years
0 found helpful
I compete with my border collie in agility. He recently went totally blind with uveitis, which was treated immediately. Over the next few days his vision gradually returned and now for day to day life is totally fine. His agility performance, however has suffered. He has difficulty judging jump distance and seems to not always see the obstacle after a turn. Follow-up with the ophthalmologist said the structure is intact and looks great. Is it possible that permanent damage was done to his acuity or peripheral vision that the ophthalmologist cannot detect?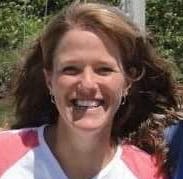 1611
Recommendations
Since we can't ask our pets questions about subtle changes in vision, it seems quite possible that there were damages that haven't resolved, and that may not. Since I cannot see Bertie or examine him, this is a reasonable question to ask your ophthalmologist, as they know more to what degree he was affected and what the possibility for ongoing resolution may be.
My Shelby was diagnosed with Uveitis today, he can see, but has the blue haze over his eyes and has no other symptoms, how do I know if I should take him for further testing or not? Like blood work or urinalysis
Add a comment to Bertie's experience
Was this experience helpful?
breagan
Labrador Retriever
14 Years
0 found helpful
Hi, my 14 yr old lab was recently diagnosed with what the vet thinks is glaucoma. However her pressure first started high around 50, we put her on cosopt and it went into the 10s. We added drops to help with low pressure and now ita back up to 40..stopped the 2nd set of drops to once a day and still doing cosopt 3 to 4x a day. Eye is redder. Not sure whats going on with her or what else to offer. Vet isnt sure why pressure is up and down. Only good news is squinting has gotten to be less. What is happening to my poor girl? Shes in great health otherwise. This is going on 3 weeks.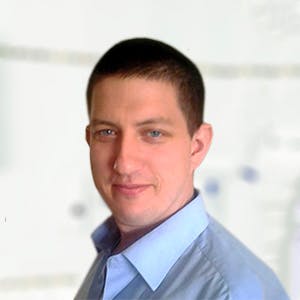 3320
Recommendations
Pressure changes between 10mmHg and 50mmHg are large leaps which is unusual to see, I would at this point think about visiting an Ophthalmologist as the response to treatment isn't typical. Cosopt (dorzolamide/timolol) is a treatment of choice for canine glaucoma so I cannot think of a reason for this level of pressure change. Regards Dr Callum Turner DVM
Add a comment to breagan's experience
Was this experience helpful?
Shadow
Poodle
6 Months
0 found helpful
My dog was bit by another dog and was diagnosed with uveitis it's been 2 weeks since incident and his eye is still blood shot red and he squints it not as much squinting as he did initially is this normal time frame I feel like he should be better by now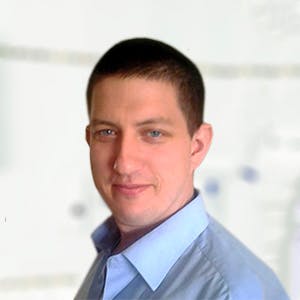 3320
Recommendations
It really depends on overall severity, any treatment given and whether Shadow is feeling any pain; without examining Shadow I cannot say whether any further treatment is required but I would keep an eye on things and return to your Veterinarian if there is no improvement after another few days. Regards Dr Callum Turner DVM
Add a comment to Shadow's experience
Was this experience helpful?
Daisy
Cavachon
7 Years
1 found helpful
My dog was diagnosed with uveitis on Sunday 4/1. She received a TPA injection into her eye and has been on prednisone and atropine drops as well as doxycycline in case it's from a tick borne illness. Labs all came back WNL but her eye still doesn't look great! Any thoughts. We go back to ophthalmologist on 4/9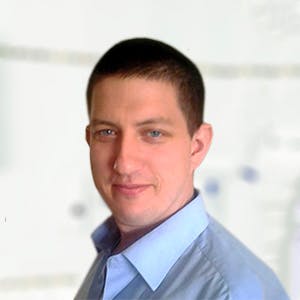 3320
Recommendations
Four days into treatment is still early, you would need to give it more time for the medication to take effect and to see improvement. It is good that results returned within normal limits and you should wait until your next appointment with the Ophthalmologist, hopefully by then you'll notice more of an improvement. Regards Dr Callum Turner DVM
Add a comment to Daisy's experience
Was this experience helpful?
Chotu
Indian mongrel
9 Years
0 found helpful
Has Symptoms
fluid discharge from eyes
Hello,
My dog was diagnosed and treated for conjunctivitus today and since he did not respond to the meds and got fluid discharge from his eyes along with cloudyness and a little redness around the eyes, i took him again and the vet said something about internal swelling and gave him antibiotics. He was relieved for a few hours but now seems to be in extreme discomfort again. I am suspecting uveitus but I hope I am not paranoid. I read that treatment for this must be aggresive to avoid a long term problem. Doctor said treatment will last for a week. Please give second opinion.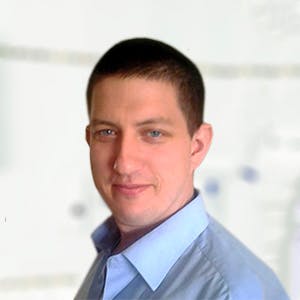 3320
Recommendations
Without examining Chotu with an ophthalmoscope I cannot say whether or not there is uveitis, if Chotu just started receiving treatment today you need to give the medication time to start working which may take three to five days at a minimum. If you are concerned about uveitis you should speak with your Veterinarian since (as mentioned) without an examination I cannot say whether there is conjunctivitis, uveitis or another cause for the discomfort. Regards Dr Callum Turner DVM
Add a comment to Chotu's experience
Was this experience helpful?