What is Congenital Heart Defect (Pulmonic Stenosis)?
The blood from the heart must flow in one direction, and the heart is equipped with valves to keep the blood from going backwards into any orifice, or opening. Pulmonic stenosis is an abnormality of the heart in which the semilunar valves do not work properly. These valves, the pulmonary valve and the aortic valve, each have a similar function. They both must seamlessly open and close to prevent any blood from back flowing into the corresponding orifices of the heart.
Pulmonic stenosis has several characteristics, such as the valve "leaflets" are too thick to properly work or even the leaflets becoming fused together, thus preventing them from opening and closing seamlessly. This narrowing of the valve inhibits the function of the valve to properly open and close, and guide the blood in a one-way motion.
Pulmonic stenosis, or congenital heart defect in dogs, is caused by an abnormality in the valves of the heart. It can be specific to certain dog breeds.
Symptoms of Congenital Heart Defect (Pulmonic Stenosis) in Dogs
If your dog has pulmonic stenosis, he may have no symptoms. If he has an advanced case of this heart defect his symptoms may include:
Weakness
Lethargy
Intolerance to exercise
Heart failure
Collapsing
Arrhythmia
Types
This congenital heart defect is found more so in specific dog breeds. Dog breeds that have a predisposition to pulmonic stenosis are:
Bulldogs
Jack Russel Terriers
Boston Terriers
Labrador Retrievers
Newfoundlands
Boxers
Samoyeds
Causes of Congenital Heart Defect (Pulmonic Stenosis) in Dogs
The cause of pulmonic stenosis is congenital and is breed specific.
Diagnosis of Congenital Heart Defect (Pulmonic Stenosis) in Dogs
If you suspect your dog is having heart problems, or if you have a specific breed that is showing symptoms from birth, make an appointment with your veterinarian. He will ask you about the history of the dog's health and about his clinical signs before he does a complete examination. With the use of a stethoscope, the medical professional will be able to hear any heart murmur that is associated with this heart disease if the heart valves are not working properly. This may be the first sign that the heart has a defect.
The veterinarian will also perform several tests, such as angiocardiography or radiography. These imaging techniques take a closer look at the heart using injected dye to view the valves (angiocardiography) and also the shape and size of the heart (radiography).An echocardiogram is another test the veterinarian may perform to look closely at the valves and all of the structures that support the valves. It will also allow the veterinarian to see the blood flow throughout the heart. In addition to this, the doctor may also use an electrocardiogram to make a definitive diagnosis of pulmonic stenosis.
Treatment of Congenital Heart Defect (Pulmonic Stenosis) in Dogs
Depending on the severity of your dog's condition, the veterinarian will outline a course of treatment for your companion. Treatment methods may include:
Aortic valvotomy
Also known as aortic valvuloplasty, this procedure is done to widen the opening where the aortic valve allows the blood to flow. A balloon, or balloon catheter, is put into place to give the valve greater flexibility (if it has thickened or stiffened) to help the valve perform more efficiently. This procedure is accomplished with general anesthesia.
Medications
Your veterinarian may prescribe specific medications to help with the function of the valves, such as beta blockers, or beta-adrenergic blocking agents to help with heart and valve functions. This may be done in conjunction with the balloon valvuloplasty.
Recovery of Congenital Heart Defect (Pulmonic Stenosis) in Dogs
If your dog has an advanced case of pulmonic stenosis, the veterinarian will give you options in caring for him at home. If your dog had a balloon valvuloplasty, the veterinarian will want to see him every few months to check his heart to be sure he is stable. Any other treatment options will be assessed and the veterinarian will keep abreast on how he is responding to the treatment.
Any medications may need to be adjusted over time, and this is why it is vital to keep your veterinarian appointments consistent. With this congenital heart defect, your dog may live a healthy life with love and care by you, and with regular veterinarian visits. Every dog is different, and every case is unique, and in severe cases, the veterinarian will give you suggestions for his lifestyle and management.
Congenital Heart Defect (Pulmonic Stenosis) Questions and Advice from Veterinary Professionals
Paddy
English Bulldog
9 Years
0 found helpful
Has Symptoms
difficulty breathing exercise intol
My boy Paddy was diagnosed at 3 months with III/IV heart murmur and pulmonic stenosis ( mild to moderate ) I was told that he was not a good candidate for vulvoplasty surgery. He has lived a pretty normal life for 9 and a half years. On our recent visit to the cardiologist a strong arrhythmia was noted on his EKG She prescribed Sotalol His arrhythmia is under control and his echocardiogram was good but his heart enzyme test was very high 3700 She is recommending an ACE inhibitor or channel blocker ( benazepril or pimobendan ) What are your thoughts on these drugs ? I am worried about drug interactions causing more problems
Add a comment to Paddy's experience
Was this experience helpful?
Deedee
Siberian Husky
2 Years
0 found helpful
Should we continue to take our dog with pulmonary stenosis for a walk or have her take it easy? She has her good days (can walk for half an hour) and bad (no more than 4 blocks) before she sits and even lays down in the middle of it. No other signs of coughing or loss of appetite, bloating, etc.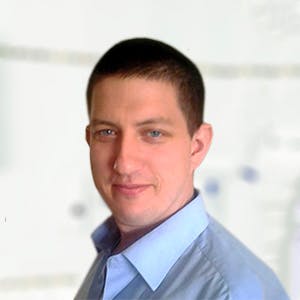 3320
Recommendations
If Deedee is showing signs of fatigue on walks, you should take her for shorter walks so you don't stress her; a block or two a few times per day is enough to get her moving and for her to do her business. If the fatigue gets too much, you should have your Veterinarian check her again. Regards Dr Callum Turner DVM
Add a comment to Deedee's experience
Was this experience helpful?
Brodie
pit bull terrier
6 Months
0 found helpful
My puppy has been diagnosed with severe pulmonic stenosis. He's 6 months old now and Is currently on atenolol 5mg twice per day. The cardiologist told us he's not a candidate for the balloon procedure and that our best best was to continue the atenolol until "the end". Well, lately he's been having what I've called episodes- where he cries out for no apparent reason, paces around the house looking for a corner dark spot, he's obviously lethargic and delusional during these episodes. For example when I try to comfort him and get close he is startled by me. 2 days ago I woke up to him vomiting, and having what looked like a seizure. After googling until the wee hours I'm pretty sure this was a syncope he experienced. These episodes are getting more frequent and are extremely hard to watch.

My question: how do I know when he's in pain And quality of life isn't there for him? I've really struggled to make this decision and would like some advice on when he's suffering vs. what's manageable for this condition.

After he has an episode he appears to totally go back to normal. The time between episodes has been months to recently as little as a few days.

Thank you.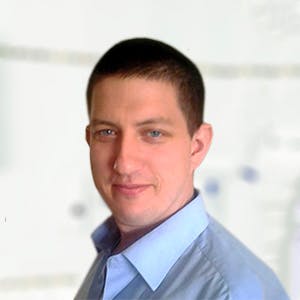 3320
Recommendations
In cases of pulmonic stenosis treatment is generally medical (Beta-blockers), surgical (balloon valvuloplasty) or a combination of the two; it does sound like Brodie is having syncope (fainting episodes) which many owners confuse with seizures. If Brodie's symptoms are getting more severe, then management of additional symptoms (possibly due to congestive heart failure) may be done in discussion with your Cardiologist; alternatively you may need to think about euthanasia if Brody's quality of life is reduced. Regards Dr Callum Turner DVM
Add a comment to Brodie's experience
Was this experience helpful?
Charlie
Boxer
11 Weeks
0 found helpful
Has Symptoms
Plays in short bursts, heart murmur
My boxer pup is 11 weeks old and 2 vets have diagnosed her with pulmonic stenosis 4/6 and recommended a.) Ask the breeder to swap her out (!?!?!) b.) See the cardiologist. First, what is considered "severe"? Second, what is the success rate of the balloon surgery on pups this young? And, lastly, what is the prognosis without treatment?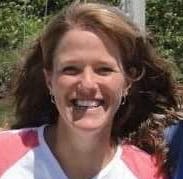 1611
Recommendations
Thank you for contacting us about Charlie. Poor girl to have such a rough start. Balloon valvuloplasty is the treatment used for valvular pulmonic stenosis. Not every dog with this defect can be helped by this procedure. Some dogs have dramatic improvement while others have adequate results. Echocardiographic examination can give indicators of dogs that are most likely to be helped. Some dogs may be treated with beta-adrenergic blockers (e.g. atenolol) either with or without the balloon valvuloplasty. The prognosis depends on the severity of the disease and the response to treatment. The frequency and intensity of the monitoring depends on each patient, the severity of the disease, the response to treatment, and the status of other body systems. Usually after the balloon valvuloplasty a dog is examined 3 months later and then yearly. As you can see, you will need the opinion of the cardiologist before knowing the answers to your questions, but they will be able to evaluate the severity of her disease, and give you a better idea as to how she will do after the surgery.
Add a comment to Charlie's experience
Was this experience helpful?
Gabby
American Stafforshire Terrier
2 Years
0 found helpful
Has Symptoms
Listed In my question already
Medication Used
Atenolol 25mg twice A day
My female staffy Terrior/pitbull I adopted 4 months ago that is now 2yrs old was diagnosed w 3/6 heart murmur when I took her to get spayed, without all the irrelevant details she was taken for a chardiograh and was diagnosed with a 3 out 6 Pulmonic Stenosis and was given the ballon procedure as. $3000 option which I just don't have as well was prescribed Atenolol 25mg tabs twice a day once the initial dosage is finished with the intial gradual increasing dose. She's is very much the playful and very energetic as far as stamina and no issues that stand out or have had me concerned. And I've been actually been looking and waiting to pick up on any issues that mite show concerning sign of anything but nothing has. So w that being said...of course ever dog is different and nothing can guarantee the end result but if passing up on the balloon surgery due to the $3,000 cost and just continue the medication will the condition get worse and more severe as the yrs go on and if so what in ur experience have been w JUST meds and showed to still see dogs live a typical long life doing so....also is $3000 for the cathiter ballon procedure sound a lil on high end cost for that typically???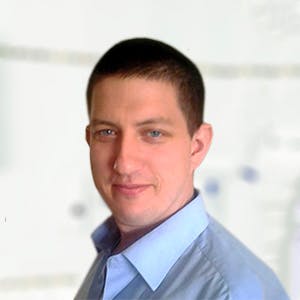 3320
Recommendations
Firstly a cost of $3,000 for balloon valvuloplasty i pretty standard and the low end of the pricing structure; check the price list from the University of Illinois (first link), they price the procedure at $3,000 to $3,500 whilst some insurance companies have quoted $5,000 plus (second link). Balloon valvuloplasty isn't suitable for all patients and would be decided by the Cardiologist at examination; if a dog doesn't undergo balloon valvuloplasty, then there are medical management options which would be dependent on symptoms. Regards Dr Callum Turner DVM http://vetmed.illinois.edu/wp-content/uploads/2014/04/Estimated-Cost-of-Procedures.pdf www.embracepetinsurance.com/health/pulmonic-stenosis www.msdvetmanual.com/circulatory-system/congenital-and-inherited-anomalies-of-the-cardiovascular-system/pulmonic-stenosis
Add a comment to Gabby's experience
Was this experience helpful?
Balloo
Bernese Mountain Dog
6 Months
0 found helpful
Balloo had pulmonic stenosis as a 4 month puppy. He had a balloon valvoplasty about a month and a half ago but his 1 month recheck showed his pressures were still around 140. Later he had a holter study done which showed an average heart rate of 100 but at times it could get up to 300. We are still trying to manage his condition but still having frequent checks with the cardiologist.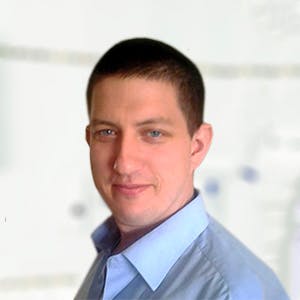 3320
Recommendations
For moderate to severe cases of pulmonic stenosis, balloon valvuloplasty is the treatment of choice (if determined suitable according to certain criteria) usually along with beta-blocker therapy (atenolol). Success of this surgery is variable with some dogs showing excellent response to the treatment whilst others have less favourable results. Due to the specialist nature of the surgery, I wouldn't be able to give any more information than your Cardiologist. Regards Dr Callum Turner DVM
vet.cornell.edu/hospital/Services/Companion/Cardiology/conditions/pulmonic-stenosis.cfm
www.vet.upenn.edu/docs/default-source/ryan/cardiology-brochures-(ryan)/understanding-pulmonic-stenosis.pdf?sfvrsn=0
www.msdvetmanual.com/circulatory-system/congenital-and-inherited-anomalies-of-the-cardiovascular-system/pulmonic-stenosis
Our 2 year old pit bull has this, and we opted for the surgery and have him on beta-blokcers. He is doing great. He has moments where he seems to be "winded", and we keep him from excessive exertion. We had him checked after 3 months and they said he was good for a year. We are glad we chose surgery. Good luck!
What has happened with your baby? Our 7 mo old australian shepherd has this, and we were referred to a specialist at a University. I am really depressed and worried. We think we want to go through with the balloon procedure, and are hoping the cardiologist has better news that it isn't as severe as we thought. She seems like a normal pup and is playful and loving. Been reading posts where people were told it was severe and their dogs lived to be 17 years old. Just hoping our baby gets good news.
Add a comment to Balloo's experience
Was this experience helpful?