What is Eyeworm (Thelazia californiensis)?
The Thelazia californiensis species of dog eyeworms are whitish worms found in the eyes of domestic dogs and cats. Humans have been known to become infected, but it is very rare. The eyeworms visibly move across the dog's eyes in a rapid, serpentine motion. As many as a 100 worms may be present in the tear ducts, on the conjunctiva (the mucous membrane that covers the front of the eyes) and under the eyelids. This species of eyeworm is most commonly found in western North America and is more prevalent during fly season (late spring through early fall).
Eyeworms are parasites of the orbits of the eye, found on the conjunctiva and under the lids and nictitating membrane. This disease is commonly known as thelaziasis.
Book First Walk Free!
Symptoms of Eyeworm (Thelazia californiensis) in Dogs
One or more of the following symptoms are usually noticed during an infection of dog eyeworms:
Excessive tearing of the eyes
Inflamed conjunctiva (conjunctivitis)
Opaque corneas of the dog's eyes
Slow healing sores or ulcers on the corneas of the eye
Blindness (rare)
Itching of the dog's eyes
Excess of blood vessels on the whites of the eyes
Small, white to cream colored, active worms on the dog's eyes, looking similar to nylon fishing line
Light sensitivity to the eyes
Swollen eyes
Pus in the eyes
Types
Thelazia californiensis is a species of parasitic roundworm that affects dogs, cats, and sometimes humans. It was first discovered in California during the 1930s and was recognized as a new species of eyeworm at that time. There are approximately a dozen species of eyeworms, but Thelazia californiensis is the most prevalent type that occurs in domestic animals such as dogs. Three to four year old, large dogs are more likely to become infected than younger, smaller dogs.
Causes of Eyeworm (Thelazia californiensis) in Dogs
Transmission of face fly, housefly, or filth fly larvae is the cause of infection of the Thelazia californiensis species of dog eyeworm. The adult female eyeworm lays eggs in the tears of the eyes. Once in the tears, the eggs develop into larvae, which a face fly will then ingest. Inside the fly, the larvae develop for approximately 30 days at which time they will move to the mouth of the fly. When the adult flies are feeding near a dog's eyes, the larvae move out of the fly's mouth and move to the eyes of the dog. It takes about 3-9 weeks for the larvae to develop into adults and repeat the cycle.
Diagnosis of Eyeworm (Thelazia californiensis) in Dogs
Your veterinarian will examine and evaluate the dog's eyes and tissues near the eyes. The eyes may be flushed (rinsed) to clean the infection and help to prevent secondary bacterial infection. The matter collected during the rinsing of the eyes may also be examined for presence of the worm. The dog eyeworms are usually very active and easy to see, making the diagnosis obvious. Your veterinarian may choose to remove the eyeworms. Most likely your dog will just be treated with medication. The medication will be sent home with instructions for continued treatment.
Treatment of Eyeworm (Thelazia californiensis) in Dogs
The method of treatment to eliminate the Thelazia californiensis eyeworm must be determined by your veterinarian. Correct use of these medications is necessary to achieve complete elimination of the eyeworm infection. The following are a few methods that may be recommended or administered.
Local anesthetic may be administered to the dog's eyes by your veterinarian. Then forceps will be used to carefully remove the worms from the eyes.
Anti-parasitic topical eye solutions and ointments such as selamectin, moxidectin and levamisole solutions, or levamisole and morantel ointments may be prescribed. Sometimes administering eye treatments to your dog can be difficult. It requires your dog to be still for a brief time, which may require some assistance, especially if your dog is experiencing a lot of pain and discomfort from the infection.
Injected anti-parasitic medication such as moxidectin is sometimes administered by the veterinarian. This will be injected into the muscle of the dog.
Anti-parasitic oral medication such as ivermectin tablets, moxidectin tablets, or milbemycin oxime tablets are often times prescribed. This is an easy way to treat the disease.
Recovery of Eyeworm (Thelazia californiensis) in Dogs
In order to prevent eyeworms of the dogs, the fly population needs to be controlled. Controlling or eliminating the fly population and the opportunity for the face flies to feed on the dog's eyes will significantly reduce the spread of the eyeworms. Waste management is necessary by removing accumulations of garbage, scraps, manure, and other matter and filth where flies like to live will help dramatically. While taking your dog for a walk in an area with a large fly population, using a fly repellent may be advisable.
Eyeworm (Thelazia californiensis) Questions and Advice from Veterinary Professionals
Hokulani
Golden husky mix
1 Year
0 found helpful
Hello, I have a 1 year old golden mix husky dog and recently I saw that my dog corneas are getting white. At first, I didn't think of it that much, but after 2 days I saw my dog's eyes. I started seeing that Hokulani's was squinting her eyes the whole day. and when my father went to go check on her. we saw that her eyes are swollen and both of her third eyelids are visible and looks like its covering half of her eyes. So we couldn't see her corneas. At first, my father told me it could be because she likes to play fight with her sister and father. So I thought I could an infection or trauma. But my father also suspects it could be an eyeworm. So my father gave her eyedrops (for dog) and medicine for worms. and told me to give it 2 days if it's doesn't heal we can go to the vet. But I am still worried, So should I listen to my father or immediately go to the vet. What should we do after the visit? Thank you for your time, doctor.
Add a comment to Hokulani's experience
Was this experience helpful?
Blackie
terrior mix
3 Days
0 found helpful
Has Symptoms
Fluid coming, Worm looking things,
I have a 3 day old puppy who today we noticed one eye is open and covered in worms. Trying to figure out what to do? They were born outside and we didn't find them til this morning. The mother is a stray that is skittish of humans that we been feeding about 4 months she is taken care of all 4 of them still but wondering what we can do to make sure all 4 survive.
Add a comment to Blackie's experience
Was this experience helpful?
Alex
Shih Tzu
11 Years
0 found helpful
Has Symptoms
Swelling eyeballs. Watery eyes.
Hi.My shih tzu dog aged 11. He has already been affected by this which lead to blindness. Now he is affected by this worms. Although we've met the vetenarian,his condition hasn't change but getting worst. Dr, could you suggest any kind of medication or home remedy to cure him. Tq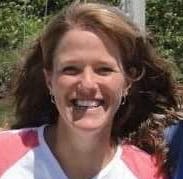 1611
Recommendations
There are no home remedies that I am aware of to treat this condition, unfortunately. If the medications given by your veterinarian have not helped, we can often use this information to try and figure out what is going on and how to treat it - it would be best to have a follow up with your veterinarian, as they can look at him, assess him, and determine how to help him. I hope that all goes well for him.
Add a comment to Alex's experience
Was this experience helpful?
Lou
australian shepherd mix
11 Years
0 found helpful
Has Symptoms
Very small white line inside pupil.
I have a senior dog with a small white line in his pupil. It doesn't seem to move so I am not convinced that it is a worm. No weeping or anything. He has early stage glaucoma.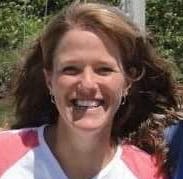 1611
Recommendations
Thank you for your email. Without seeing what you are looking at with Lou, I can't comment on what it might be. It would be best to have him examined by a veterinarian, as they can look at the line and determine what might be going on.
Add a comment to Lou's experience
Was this experience helpful?
Cody
Labrador
13 Years
0 found helpful
I live in Pittsburgh, Pa. My 13 yr old Lab has a dark sack on his right eyelid, is this a parasite and is there anything safe that I can put on it prior to a vets visit. Thank you, Vince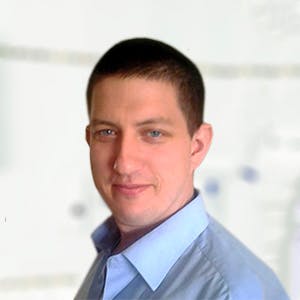 3320
Recommendations
It is possible that the 'sack' you are seeing is a meibomian gland cyst or chalazion which would need to be checked by your Veterinarian; without examining the eye for myself I cannot say for sure. In the meantime keep an eye on it and if it starts getting bigger visit your Veterinarian sooner. Regards Dr Callum Turner DVM
Add a comment to Cody's experience
Was this experience helpful?
Dedek
Pomeranian
7 Years
0 found helpful
Hi, my dog is having swollen eyes for roughly one month. He can barely open his eyes. No tears form, the eyes are puffy, the conjuctiva is red and yellowish mucus can be seen if i try to open his eyelid. I think i see something black in his eyes, long in form but it is definitely not his iris. I saw that only on his right eye. Prior to this he had diarrhoea. Now he is well aside from swollen eyes and squinting his eyes whenever there is light. I am wondering what happen to his eyes. I hope to hear from you soon.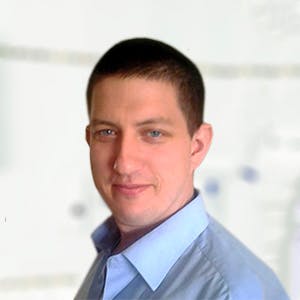 3320
Recommendations
Dedek should be receiving artificial tears to keep the eye lubricated and drops (antibiotics possibly with steroids) to treat any underlying issue; if this has been occurring for more than a month another examination should be done by your Veterinarian to look under the eyelids and to determine the underlying issue. A referral to an Ophthalmologist may be required, I cannot give much input as I cannot examine Dedek's eyes. Regards Dr Callum Turner DVM
Add a comment to Dedek's experience
Was this experience helpful?
Mahli
Yellow Lab
13 Years
1 found helpful
Has Symptoms
Irritated eye, leaking more mucus than normal
Hello my 13 year old female yellow lab's left eye has been bothering her for about a month. The symptoms appeared over a 5 day period. I have been keeping her eyes clean by using warm water and a damp cloth when any eye boogers appear. Tonight however I noticed clear worm like looking objects in her eye; however not every time that I look in her eye do I see them. I live in the San Bernardino Mountains in California which I saw online is a geographical location that may have eyeworms. Though she mostly stays in and around the house with access only to hose water and not streams etc. Does this seem like worms or just mucus that looks like eyeworms as it moves around her eye? Thanks for your time.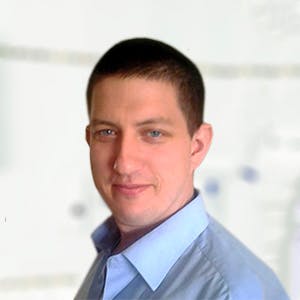 3320
Recommendations
Eye Worms may be found in the western USA and may also affect humans; if you have seen worms in Mahli's eyes you should visit your Veterinarian for an examination to confirm and then to treat the worms. The worms will be physically removed and an anthelmintic will be administered as well. Regards Dr Callum Turner DVM www.merckvetmanual.com/dog-owners/eye-disorders-of-dogs/eyeworm-disease-thelaziasis-in-dogs
Add a comment to Mahli's experience
Was this experience helpful?
Lulu
Shih Tzu
2 Years
1 found helpful
Has Symptoms
Lots of tearing compared to other eye
Was bleeding maybe because of too much itching
Does my dog of eye worms, parasite? I do not know. I need help urgently and fast because I fear of this leading to blindness. This may be a cause of not cleaning her eye tears daily. Please if you can answer me in short time. This is Urgent.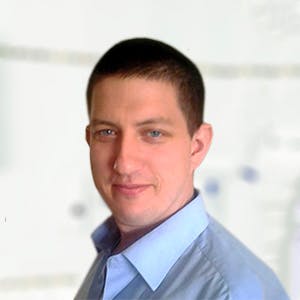 3320
Recommendations
There are many different causes of the symptoms which you are describing and with the severity described you would need to visit your Veterinarian for a diagnosis and for treatment (over the counter medicines probably will not solve this one). Possible causes are infection, parasites, keratoconjunctivitis sicca among other causes; without a hands on examination I couldn't tell you the cause. To ensure that Lulu keeps her sight, visit your Veterinarian immediately. Regards Dr Callum Turner DVM
Add a comment to Lulu's experience
Was this experience helpful?