What are Meningomyelitis?
The central nervous system is composed of the brain and spinal cord. These bundles of nervous tissue are encased in and protected by sheathes called the meninges. Rarely, an infection, trauma or autoimmune reaction can target this protective tissue and cause inflammation, leading to neurological problems and impaired movement. Meningomyelitis refers to the more serious condition where the protective meninges and the nerves themselves are inflamed. This can cause severe weakness, abnormal behavior and rob an animal of their coordination. If your dog shows any signs of difficulty walking, breathing, urinating/defecating, or any behavior unlike their usual demeanor, see a veterinarian immediately, as permanent neurological damage can occur if meningomyelitis is not treated swiftly.
Meningomyelitis refers to the inflammation of the sheath covering the nerves of the Central Nervous System, differing from meningitis in that the nerve itself also shows signs of inflammation in this condition. This may arise from either infection, autoimmune reaction, or trauma
Book First Walk Free!
Symptoms of Meningomyelitis in Dogs
Difficulty walking
Abnormal behavior
Dilated or constricted pupils incongruent with ambient light
Trouble controlling urination or defecation
Reduction in reflexes
Trouble swallowing
Pain tracing back to spinal column
Fever
Types
Steroid-responsive
Infectious
Trauma
Causes of Meningomyelitis in Dogs
Autoimmune reaction erroneously attacking the meninges
Infection of the spinal column
Trauma to the spinal column or spinal cord.
Diagnosis of Meningomyelitis in Dogs
Owners who notice their pet displaying signs of neurological problems (such as suddenly bumping into objects or stumbling), running a fever, or failing to urinate should contact their veterinarian immediately. The veterinarian will make a physical examination of your dog, including checking their reflexes. Just as a human leg will kick when the knee is tapped, dogs have reflexes of their own. Often, dogs with meningomyelitis will exhibit impaired or absent reflexes, an important clue for the diagnosis. The veterinarian will also check for swelling and pain, which if localized to the spinal region could indicate the source of the problem.
Next, the veterinarian will run a CBC (blood count), a urinalysis, and conduct a spinal tap. A spinal tap involves collecting some of the fluid in the spinal column with a needle. Your dog will likely be sedated for this to avoid injury, and a portion of its back shaved and sterilized to prevent infection from the test. Analysis of this fluid will reveal whether or not there is an infection, and if so, what kind.
The veterinarian may employ an ultrasound to check your pet's abdominal cavity and spinal region for cancer or evidence of trauma. Ultrasound is a simple, non-invasive procedure that can be performed in a veterinarian's office. Often, a veterinarian may refer your dog to an animal hospital for an MRI, which produces a more detailed image.
If signs of inflammation are present along with severe neurological symptoms, the veterinarian will diagnose the dog with meningomyelitis and formulate a treatment plan.
Treatment of Meningomyelitis in Dogs
The type of treatment given will depend on the cause of the inflammation. Most common is an infection, whether viral or bacterial. Bacterial infections will be treated with antibiotics, given orally if the condition is not too severe, or intravenously if the dog cannot swallow. Supportive care such as IV fluids and nutrition may be given to keep the dog's strength up. Viral meningitis will usually involve supportive care until the animal has cleared the infection on its own. Canine antiviral drugs are not widely available and have mixed efficacy.
If the injury is due to autoimmune disease or trauma leading to excessive inflammation, a course of anti-inflammatory steroids will be given. These steroids will need to be taken with food and/or a gastrointestinal protectant medication as they can irritate the gastrointestinal systems of many patients. Treatment with steroids in the case of autoimmune or inflammatory reaction usually produces a quick improvement of symptoms.
Recovery of Meningomyelitis in Dogs
Animals who are not infected with antibiotic-resistant strains of bacteria usually make a full recovery in two weeks if the infection is caught early. Proper administration of the medication, including taking the full course of antibiotics even after symptoms have resolved, is critical. Viral strains of meningomyelitis carry a more guarded outlook, as the supportive care offered by a veterinarian's office may not be enough to counter the infection, but in many cases animals do make a recovery.
Steroid-responsive meningomyelitis responds well to high doses of prednisone administered over the course of several weeks and tapered off gradually. Many dogs can be discharged from the animal hospital after a week. Medium to large breed dogs seem particularly susceptible to this condition, and are most affected while under the age of 2. This mechanism by which this syndrome arises is poorly understood, and is diagnosed more often by the animal responding to treatment than by a definitive lab test.
Meningomyelitis Questions and Advice from Veterinary Professionals
Gizmo
Yorkshire Terrier
3 Years
0 found helpful
I have a 3 1/2 year old Yorkshire Terrier, Gizmo. He is a very healthy puppy and very hyper. One night he was fine and the next minute he could not walk. I had the blood work, X-rays and a ultra sound and everything came back normal. He still can't walk we are now going on 2 weeks. I took him today to have the MRI done and come to find out he has meningomyelitis. Auto immune disease. She put him on High dose of prednisone and in two weeks will will look into getting him on another med as well. My concern is can this be harmful to me or my grandchildren? She assured me that he probably don't have a infectious disease. Can you please reconfirm? Thank you
It sounds like my 5 year old cavachon has the same! It's awful to see them being off their feet :( she has been diagnosed as having 'spinal inflammatory non infectious CNS disease - meningomyelitis of unknown origin'. I would also like to know whether it will harm myself or the children at all and also whether anybody knows how quickly/if my poor pooch will get over this!! :( she is very much loved. Thank you
Add a comment to Gizmo's experience
Was this experience helpful?
Zara
German Shepherd
5 Years
0 found helpful
My 5 year German shepherd started acting weird. She wasn't eating and didn't want to get up. Took her to the vet-they did xrays. She has bad hips. Ok put her on anti inflammatories. She was better for a week. Then refused to put weight on rear right hind leg. Took her back to the vet-gave her pain meds. Next day she is scrunching her body and barely moving both hind legs, doesn't want to eat, crying in pain, and her mid section looks swollen. I'm at a loss. All the videos I've looked up for hip dysplasia aren't near as bad as my poor baby! It's gotta be something else! Two weeks ago she was fine!
Add a comment to Zara's experience
Was this experience helpful?
Joy
Cavalier King Charles Spaniel
3 Years
0 found helpful
My three year old cavalier spaniel was just diagnosed with autoimmune meningomyelitis this week. She has history of inability to walk correctly on right front leg and sometimes not bear weight on right front leg. She has had MRI and spinal tap and labs. There is no infection. Could you tell me the origons of the autoimmune disorder- is it congenital? Is there a better feed for her- anti inflammatory feed? Please advise. I need to learn more about this. She is on high dose prednisone currently. The prednisone has improved her lameness.
Add a comment to Joy's experience
Was this experience helpful?
GG
Jack Russell Terrier
9 Years
1 found helpful
My 9 year old Jack Russell Terrier has been diagnosed with Meningomyelitis of Unknown Origin. She was in bad shape, difficulty walking, no appetite. She is responding well to steroids and immune suppressants. She has been in recovery for several weeks and seems back to her normal self... besides the fact that steroids make her crazy. Regardless, I was wondering if there are any homeopathic supplements (in conjunction to continuing her medications, of course) you would suggest to help her continue on the path to health, reduce inflammation, and help restore her immune system to a healthy state? Tumeric? Green supplements? spirulina? anything?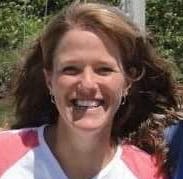 1611
Recommendations
Thank you for your email. Typically, this disease responds to steroids and immune suppressants, if it is going to respond. Without seeing her, I can't comment on what other medications might work, but very few have been successful in helping, that I am aware of. It would be best to continue on her current therapy, as she seems to be responding! I hope that she continues to do well.
Hi Dr. King,
My 3 year old cav spaniel had a MRI, neuro exam and spinal tap this week. She has been limping on her right front foot and sometimes will put no weight on it. She is currently on high dose steroids. My question is that she has been ruled out for bacterial issues with her spinal tap, so they are saying autoimmune disorder for menigomyelitis autoimmune disorder. Could you tell me more about the autoimmune disorder and is it congenital?
Thank you.
Add a comment to GG's experience
Was this experience helpful?
Tiamo
Maltese Shih Tzu
12 Years
0 found helpful
We have a White Maltese cross (Tiamo) who is 12 years old. This poor little man has had a hard time of things lately as 5 - 6 weeks ago he had major surgery due to Galbladder then he showed signs that he was not well again which the vet said he had parasites around his pancreatitis which they started him on medication. he seemed to pick up a little then all of a sudden started going down hill. They did an x-ray to find he had a torn ligament in his pelvic area (due to way he sits after two cruciate ligaments been done), so was told to try and keep him still. He was going to the vet every day and In the next few days he got to the stage where he could not walk on his back legs, so was sent to the specialist that day and that night was Diagnosis with Meningitis of the spine caused by parasite. This all happened with in a week and 3 days. it is now 7 days sense he started Steroids, antibiotics and painkillers. He can stand on his back lets but has very little control of them. He has taken a few steps that are wobbly. My biggest concern right now is that he has not been able to releave his bladder at all. He can do a poo but most times I am sure it is not because he wants to it just comes out, he does not eat as much as he use to and is not drinking enough water. Today he is in at the vets and they are going to put a drip in to give him fluids but also try and put pressure on the bladder so that he will pee. My vet has been good, but I don't think she is being totally honest (protecting us)at this point. I want to understand Does it sound like there is hope? If he has to have a tub put into his bladder permanentely, how do we take care of him.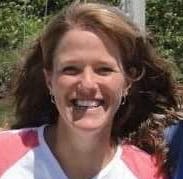 1611
Recommendations
I'm sorry that little Tiamo is having so many problems. It does sound like your veterinarian is taking care of him quite well, and he is in the right place if he needs hospitalization to recover. Without knowing more about his condition, I can't comment on what his prognosis might be, but if he is able to recover from the inflammation caused by the parasite, he may regain function normally. It may be a matter of time to see how he is going to respond. If he does need to have surgery on his bladder, your veterinarian will be able to let you know what any home care needs may be, as they will know more about the type of surgery that he may need. If you ask your veterinarian to be honest with you, they will tell you what his expectations are so that you have a realistic idea of what to expect. I hope that he comes through all of this normally.
Add a comment to Tiamo's experience
Was this experience helpful?
Box
Thai Ridgeback
2 Months
0 found helpful
Can it resolve spontaneously if no given steroid? And how long?

After he had symptom of paraplegia and loss of appetite, i took him to clinic and the veterinarian do physical examination ; found that he had purulent conjunctivitis, rhinorrhea and dermatitis suggesting Canine distemper althrough rapid test gave negative so she treated as VitA and ATB cephalexin and analgesia.
Then clinical of illness is getting better except sign of paraplegia but the puppy try to move by two front legs.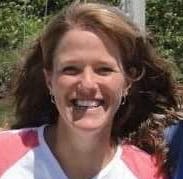 1611
Recommendations
Meningomyelitis does not tend to resolve on its' own, and usually requires ongoing therapy. Without being able to see Box or know more about his situation, I'm not sure what might be happening with him, but it seems that your veterinarian is trying to treat him, and it would be best to follow up with them to have him re-examined and see if he needs further care, or if he is progressing as expected.
Add a comment to Box's experience
Was this experience helpful?
Max
Yorkipoo
11.5 years
0 found helpful
Has Symptoms
decreased activity and exercise
I have a 11 1/2 yorkie-poo. He sees the vet regularly and dentist. I have "doggie health insurance" _ as I like to call it..preventative care health maintenance...anywho OUT OF NO WHERE my dog started yelping as if someone hurt him..cleaning himself..jumping on the coach..I was freaking out because I was POWERLESS I had NO idea how to help him!! The vet saw us the day after and said "his bloodwork looks good. He has pain in his neck" (NO SH*T LADY! That's why I brought him here!!) After another examination they said he has "DISC DISEASE" I Have never heard of disc disease so I started obsessively reading article after article online. In 70% of what I read it says " Disc disease is often misdiagnosed for meningitis" ive been trying to research the difference of symptoms and how I would know if he had meningitis. PLEASE, HELP me have peace of mind. How often does "disc disease" get misdiagnosed instead of "meningitis" what's the difference of symptoms and what should I look out for just in case he does have meningitis not disc disease? THANK YOU VERY MUCH FOR YOUR TIME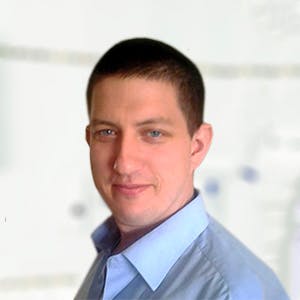 3320
Recommendations
Generally if there is a drunken gait with no other neurological symptoms the cause most likely can be attributed to intervertebral disk disease but if you see other symptoms and behavioural changes then meningitis or similar conditions may be the cause. Distinguishing between them should be done with a spinal x-ray with myelography, when the contrast media is injected into the spinal canal a sample of cerebrospinal fluid can be taken to check for meningitis; this is the course of action I would recommend to put your mind at rest. Regards Dr Callum Turner DVM www.acvs.org/small-animal/intervertebral-disc-disease
Add a comment to Max's experience
Was this experience helpful?
Babie
Askal (Philippines dogl
7 Years
0 found helpful
Medication Used
Hemacare (ferrous sulfate,folic acid &vitamin B12)
My dog is a askal half labrador mix she is 7years old. She has difficulty standing up, difficulty in urinating and pooing so I put a diaper on her. Has pain in the lower legs and hip area. Has developed joint inflammation due from being stagnant. Midly shakes at night even thought its not to hot nor to cold. When i tap the lower area of the spine she starts to stiffen but goes back to normal .She has a strong apetite which is good, but when she chews she stretches her next (like a nerve was moved) difficulty drinking and eating. She kind of bobbles her head like she can't control the movement. Pls help me know whats the cause.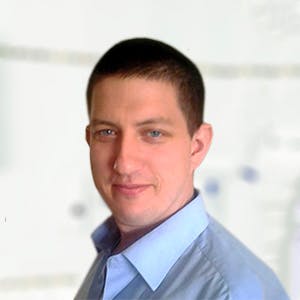 3320
Recommendations
Without examining Babie, I cannot tell you the exact cause without examining her; there are many different causes for the symptoms you are describing which may be attributable to trauma, infection, inflammation, intervertebral disk disease and other conditions. It would be best to have an examination performed by your Veterinarian to determine the underlying cause and ideally an x-ray to look for any anomalies. Regards Dr Callum Turner DVM
Add a comment to Babie's experience
Was this experience helpful?
Bandit
Shih Tzu
5 Years
0 found helpful
My middle aged dog lost use of his back legs and was marginally deep pain sensitive. Used Prednisone and doxycycline for two to three weeks and he recovered about 90 percent. It's been about two weeks off Meds and he woke up this morning trembling (possible fever) and does not use back legs although there is still sensitivity. Possible diagnoses first time was myelitis although no lab work was performed. Have gotten refill on doxy and pred. Is it possible bacterial problem was not completely resolved or ??????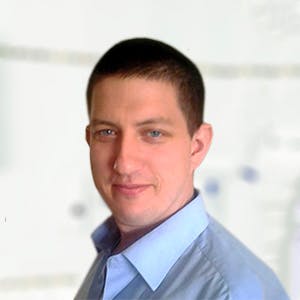 3320
Recommendations
Meningomyelitis may be cause by bacterial infection, fungal infection (difficult to treat) or immune-mediated disease. By the response of the condition in relation to treatment, it seems that the Meningomyelitis may have been bacterial in origin. It is possible for relapse in some cases; I would recommend speaking to your Veterinarian about taking a sample of cerebrospinal fluid for culture and sensitivity to determine the best antibiotic to treat the infection (if the cause is bacterial in origin). Regards Dr Callum Turner DVM
Add a comment to Bandit's experience
Was this experience helpful?