What are Cutaneous Mucinosis?
The main symptom of mucinosis is the accumulation of mucin in the skin, leading to severe skin folding and vesicles, or bumps filled with the excessive mucin. Hyaluronic acid (HA) is the main component of mucin. HA is a carbohydrate that occurs naturally in the body to bind water and help to lubricate the body's movable parts, such as the joints. When the levels of HA become higher than normal, more mucin is produced, and is pushed to the upper skin layer creating vesicles. Mucinosis is believed to be the result of a genetic defect, most probably relating to the metabolism of hyaluronic acid.
Mucinosis is most often seen on the neck, shoulder area, hocks, forelimbs, and around the anus. It can be concurrent, or even caused by, hypothyroidism. Breathing issues can occur if vesicles form in the back of the mouth, causing snorting or snoring. Secondary diseases have been associated with severe mucinosis, and can include intertrigo, or skin fold inflammation, bacterial infections, and entropion, or the condition when the eyelid is inverted or folded inward.
Cutaneous mucinosis, also known as idiopathic mucinosis, primarily affects Chinese Shar Peis, and is common to the breed. A higher than normal build-up of mucin occurs just under the skin in this breed, thickening the skin and giving Shar Peis their characteristic excessive skin folds. Mucinosis occurs when this thick, clear, jelly-like fluid is produced in higher than normal amounts, forming vesicles that can rupture. While they usually don't cause severe problems for the affected dog, they can create skin issues, breathing issues, and other secondary conditions that can lead to serious deterioration.
Book First Walk Free!
Symptoms of Cutaneous Mucinosis in Dogs
While often outgrown around 5 years of age, symptoms of mucinosis often vary in severity. They include:
Thickened skin
Excessive skin folding
Lumps or bumps (vesicles) filled with mucin
Scabs from ruptured vesicles
Breathing issues
Snoring
Snorting
Thinning hair
Hair loss
Intertrigo, or skin fold inflammation
Bacterial skin infections
Eyelid that is inverted or folded inward, referred to as entropion
Hypothyroidism is a related condition, and symptoms of this disease include:
Mental dullness
Lethargy
Intolerance to exercise
Weight gain without increased appetite
Causes of Cutaneous Mucinosis in Dogs
The cause of cutaneous mucinosis is believed to be an inherited genetic mutation of the Shar Pei breed. One theory suggests that the mucinosis may be due to a higher amount or increased activity of hyaluronic acid, while another theory targets a defect in the metabolism of the carbohydrate. These conditions directly relate to an overabundance of the HA which causes the associated symptoms.
Diagnosis of Cutaneous Mucinosis in Dogs
Your veterinarian will look at any symptoms present and the results of testing to determine if a diagnosis of cutaneous mucinosis is appropriate. A skin biopsy can assess if there is an excessive amount of mucin in the layers of skin, while microscopic examination with a special staining can identify the contents of the mucin. In general, your veterinarian will determine if there is a higher level of hyaluronic acid present, which leads to a positive diagnosis.
Hypothyroidism is a condition that presents similar symptoms, and can even lead to severe mucinosis. Because of this, your veterinarian may test for this condition. Tests for hypothyroidism include measuring levels of thyroid hormones in a blood sample, an ultrasound or scintigraphy to check the thyroid gland, a TSH stimulation test, urinalysis, and responses to thyroid supplementation.
Treatment of Cutaneous Mucinosis in Dogs
Since this is such a common condition in the breed that generally does not affect the health of the dog, treatment is usually not necessary. However, if your dog is presenting breathing problems or a severe case of mucinosis, then treatment with corticosteroids may be considered in gradually tapering doses over many weeks. This can reduce the amounts of mucin, but can also cause padding loss in your dog's muzzle. While this side effect will normally correct itself in time, the muzzle may not regain its original appearance. Also, the mucinosis can reappear, even with medication therapy. If repeated treatment is required, hypothyroidism is ruled out.
If hypothyroidism is present, your veterinarian will treat that as well, usually with thyroid hormone supplementation. Allergies can make mucinosis worse, and will be treated also if necessary. Be aware that risks associated with anesthesia are increased with this disease, such as respiratory arrest.
Recovery of Cutaneous Mucinosis in Dogs
Recovery is good, as your dog may outgrow the condition. Even with treatment, mucinosis can reappear. In most cases, this condition will not affect your dog's day to day life, or change its lifespan, and generally remains cosmetic only.
Cutaneous Mucinosis Questions and Advice from Veterinary Professionals
Mushu
Shar Pei
6 Years
0 found helpful
Mushu started with a few bumps in his armpit one afternoon which initially I was worried were ticks, then after further investigating had this sticky clear fluid all over my fingers and quickly realized it was not a tick. After a quick bath it was obvious he had a few more and over the past week it seems to have spread all the way up his neck. Hes not happy about it and keeps scratching. Ive been keeping it as clean as I can with water and occasionally put calmoseptine on it to keep him from scratching. Not a big help. These symptoms were never present in his life before. A few weeks ago I took him to the vet and they prescribed Apoquel and Ketohex Shampoo for an allergy Hive issue he was having with the super bloom we are having in the mountains around us. After reading about Apoquel I decided not to use the medication and stick with the benadryl.
Add a comment to Mushu's experience
Was this experience helpful?
Grizzly
Shar Pei
3 Years
0 found helpful
My dog is just about four years old. She has never had signs of this condition with the bumps before. The bumps appear near her forehead, anus, and chest. She is not in pain. They have not ruptured. However, I am worried about them getting closer to her eyes. Are there any at home rememdies for this condition prior to steroids from the vet that I can try to help her?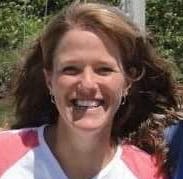 1611
Recommendations
If Grizzly truly has this condition, there are no home remedies, and it would be best to follow your veterinarian's advice on medication, as those pustules will continue to spread without treatment.
Add a comment to Grizzly's experience
Was this experience helpful?
China
Sharpei
4 Years
0 found helpful
My dog no longer reacts to steroids, they no longer clear her up. Do you have any other suggestions? I have tried most everything and am looking for something new.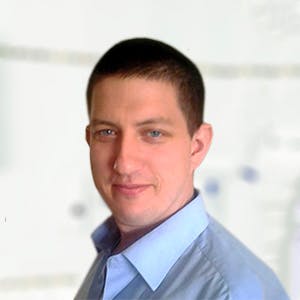 3320
Recommendations
If China is no longer responding to corticosteroids I would highly recommend consulting with a Dermatologist to look at China's conditions to see if there is anything which they may be able to recommend; I cannot think of anything else at this time. Regards Dr Callum Turner DVM
Add a comment to China's experience
Was this experience helpful?
Daenerys
Shar Pei
5 Months
0 found helpful
I have a 5 month old shar pei and I have noticed that she has (in my opinion) large bumps in her chest where the majority of her wrinkles are. The bumps appear to be part of the skin folds. I noticed because they seem to be rupturing and creating a sticky build up. I'm worried because they seem too large to be cutaneous mucinosis, but other than that everything else fits that diagnosis. Can you tell me if that size is normal or if I should take her to the vet as soon as possible?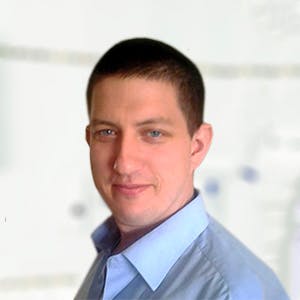 3320
Recommendations
There is no set size for the size of the 'pockets' of mucin but many times they are seen as being small bumps but may present much bigger. If you have concerns, you should visit your Veterinarian to be on the safe side. I've added an article below which features the measurements of some cutaneous mucinosis lesions which you can read to compare with Daenerys. Regards Dr Callum Turner DVM http://journals.sagepub.com/doi/pdf/10.1177/030098588602300205
Add a comment to Daenerys's experience
Was this experience helpful?
Abby
Shar Pei
8 Years
1 found helpful
Hi I have an 8 year old female Shar Pei and she has several small blister like bumps on the inside of her back leg with one large one in amongst them. They are not bothering her at all and I was wondering if this is because she has been diagnosed with Hypothyroidism. She was diagnosed two years ago and she is taking Thyroxine. She has never had any other health issues in the past and is a very healthy and happy girl. Should I take her to the vet to be treated. Thanks
Maria Versace owner of Abby x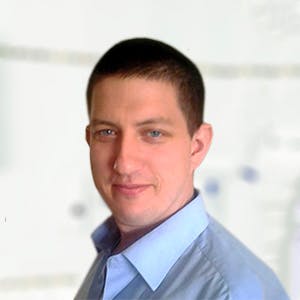 3320
Recommendations
As you will be aware, Shar pei's are prone to a few different skin problems due to the nature of their skin structure. There is a link between hypothyroidism and cutaneous mucinosis but in mild cases the cutaneous mucinosis doesn't need to be treated; keeping any ruptured vesicles clean is usually enough. If you are noticing a lot of vesicles or you would just like to confirm the diagnosis you should visit your Veterinarian. Regards Dr Callum Turner DVM
Thank you very much and I will keep an eye on things. Thank you for your quick response from Abby and I it has helped immensely :)
Add a comment to Abby's experience
Was this experience helpful?
Riley
Shar pei
5 Years
0 found helpful
Has Symptoms
Itching, biting, burst blister like sores.
My shar pei is 5 years old and has had cutaneous mucinosis all of his life. However, recently the blister like sores have been bursting more often due to him itching as he has seasonal allergies. They now look quite painful and he can't stop biting them further. Is there anything I can do to help him? I give him his allergy tablets but the blisters are still popping. I have tried Microbex baths in the past but take a while to calm down the bursting.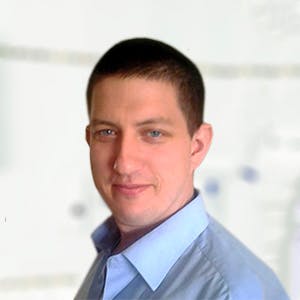 3320
Recommendations
If the cutaneous mucinosis is this bad, have you considered or tried steroid treatment? Other than treating secondary infections, keeping any ruptured blisters clean is the only other treatment. Regular bathing can help and you are already giving an allergy medication; try bathing him with a shampoo containing benzoyl peroxide to see if that helps. Regards Dr Callum Turner DVM
I've been draining the ruptured blisters, as well as I can. I wash the area and keep it dry. The only other problem I had was when she had a large scratch it was hard to clean because of all the scratched mucin blisters there was a lot of drainage.! I'll try benzoyl peroxide, maybe it can help.
Add a comment to Riley's experience
Was this experience helpful?
Churro
Shar Pei
3.5
0 found helpful
I have a 3.5 yr.old shar-pei whose underskin is turning black underneath his neck and his back legs. I am assuming it is from some sort of skin problem, but have never seen anything like this before. Under his fur on the top, the skin looks fine, but underneath on his chest the skin is blackish.
He does lick his back legs and front legs, but he also licks the floor while laying down. I would say normal itching, not over the top!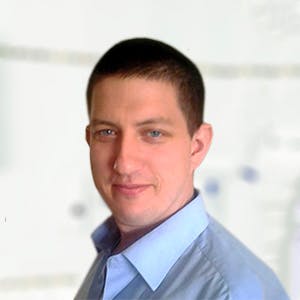 3320
Recommendations
Shar pei's are prone to numerous skin conditions due to their skin structure leading to cutaneous mucinosis and infections as well as allergies, pigment changes, auto-immune skin disease and hormonal conditions. The licking maybe due to various different causes including bad habits, nutritional deficiencies or licking secretions from his skin. Due to the different possible causes, your Veterinarian would need to carry out a physical examination and a skin scrape or skin biopsy in order to reach a diagnosis. Regards Dr Callum Turner DVM
Add a comment to Churro's experience
Was this experience helpful?