Plum Poisoning in Dogs
Veterinary reviewed by: Dr. Linda Simon, MVB MRCVS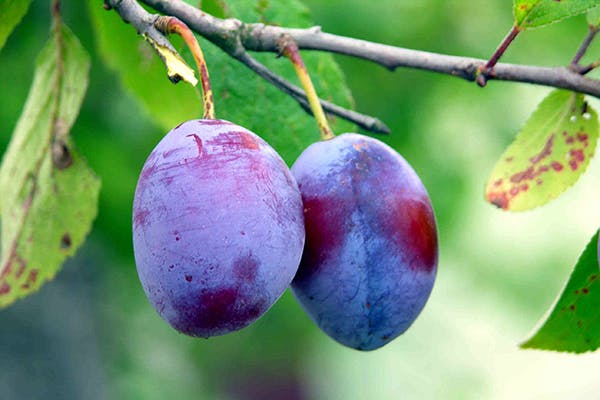 Veterinary reviewed by: Dr. Linda Simon, MVB MRCVS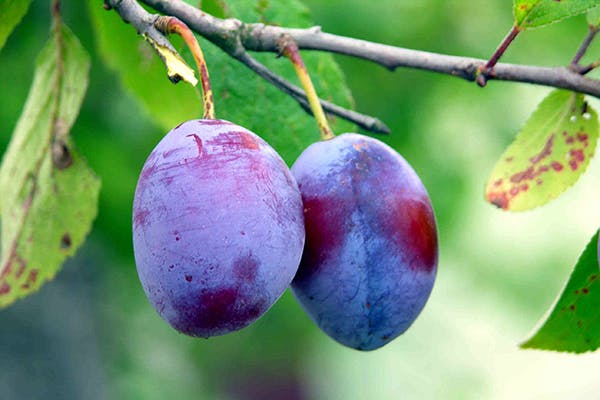 What is Plum Poisoning?
Plums are grown on large shrubs or small trees with pretty white flowers similar to apple blossoms. The fruits can be up to six inches round and colour varies depending on the species, which can range from yellow to black. Each fruit contains one large seed, which contains the toxins, hydrogen cyanide, amygdalin, prunasin, and cyanogen. If the seed (pit or stone) is eaten whole, the acids in the intestinal tract will dissolve the top layers and release the toxins into the bloodstream, spreading them through your dog's body.
Plums are one of several fruits that contain hydrogen cyanide, which is extremely toxic to dogs if eaten. The highest concentration is in the plum pit, but there is also a substantial enough amount in the foliage and roots to cause gastric irritation and possible respiratory distress if eaten. There are several other toxic substances in the plum, such as amygdalin, prunasin, and cyanogen. These can all cause symptoms similar to cyanide, which slows the oxidative process and destroys blood cells, causing respiratory arrest. If your dog is suffering from plum poisoning, you will likely notice vomiting, tremors, difficulty breathing, and it can be fatal within an hour if not treated right away.
Plum Poisoning Average Cost
From 200 quotes ranging from $1,200 - $6,000
Symptoms of Plum Poisoning in Dogs
All parts of the plum plant contain hydrogen cyanide, including the leaves, stem, roots, and the plum pit. This toxin stops the cell respiration as a non-competitive inhibitor for an enzyme in the mitochondria that is referred to as cytochrome c oxidase, causing asphyxiation in the cells. There is plenty of oxygen in the blood, but the cells do not know how to use it. The end result without treatment is respiratory collapse and death, but the most common symptoms are:
Reddened gums, tongue, and mouth
Breathing difficulty
Dilated pupils
Panting heavily
Tremors
Seizures
Convulsions
Rapid breathing
Agitation
Foaming at the mouth
Collapse
Shock (confusion, dizziness, fainting)
Respiratory collapse (inability to breathe)
Death (without treatment)
 Types
The scientific name for the plum genus is Prunus from the Rosaceae family, although the most common are Prunus Domestica and Prunus Americana with dozens of cultivars in each. Some of the most common subspecies in the Prunus Domestica species are:
Imperial gage
Damson
Yellow egg
Blue rock
Maynard
Jefferson
Lombard
Czar
Top
Causes of Plum Poisoning in Dogs
Amygdalin is a cyanohydrin which slowly releases cyanide into the bloodstream
Cyanogen is one of the fastest and most potent natural toxins known
Hydrogen cyanide is released from cyanogenic glycosides when chewed on
Prunasin is not well understood, but is a precursor to cyanide
Top
Diagnosis of Plum Poisoning in Dogs
It is essential that you take your pet to see a veterinary professional immediately if you even suspect plum poisoning because death can occur quickly. Do not wait to call your veterinarian to make an appointment; go to the nearest animal clinic or veterinary hospital right away. This is a life-threatening emergency that must be treated without delay. The veterinarian should be able to confirm plum poisoning by looking at your dog's gums, which will be bright red or pink due to the highly oxygenated blood.
While your pet is being treated for plum poisoning, the veterinarian will do a complete physical examination, check vital signs, weight, reflexes, breath sounds, abdominal palpation, and oxygen level. In addition, any necessary laboratory tests will be done such as a blood urea nitrogen (BUN), complete blood count (CBC), packed cell volume (PCV), urinalysis, and a serum biochemical profile to look for elevated ammonia and amino acids which are classic confirmations of cyanide poisoning.
Top
Treatment of Plum Poisoning in Dogs
With plum poisoning, the veterinarian will start treatment right away, before any kind of testing can be done. The priority is to get the cyanide and other toxins out of your dog's system before the liver becomes overloaded and seizures damage the brain.
Detoxification
Either sodium nitrite or methylene blue will be administered through intravenous (IV), which will promote methemoglobin formation in the blood. This will mix with the cyanide and create cyanomethemoglobin, removing the cyanide from the blood. If this does not work right away, the veterinarian may consider thiosulfate, which promotes the formation of rhodanese-catalyzed thiocyanide and rids the body of the cyanide.
Observation
Hospitalization is always necessary for at least 24 hours to monitor your pet and treat any complications. During hospitalization, the veterinary staff will continue to observe your dog, and provide oxygen, fluids, and other necessary care during recovery.
Top
Worried about the cost of Plum Poisoning treatment?
Pet Insurance covers the cost of many common pet health conditions. Prepare for the unexpected by getting a quote from top pet insurance providers.
Recovery of Plum Poisoning in Dogs
Your dog's prognosis depends on how many plum pits your dog consumed, the timeliness of the therapy, and how well the treatment goes. If you were able to obtain  treatment for your pet right away, chances of recovery are good. Your dog may spend several days in the hospital and will need careful monitoring and plenty of rest when you get home.
It is important to note that plum pits are not digestible and can cause a gut obstruction, which can further complicate matters. In some cases, a surgery may be needed to remove any lodged pits.
Plum poisoning in dogs can be expensive to treat. To protect your dog and yourself in case of an accident or emergency, start searching for pet insurance today. Wag!'s pet insurance comparison tool lets you compare plans from leading companies like PetPlan and Embrace. Find the "pawfect" plan for your pet in just a few clicks!
Top
Plum Poisoning Average Cost
From 200 quotes ranging from $1,200 - $6,000
Top
Plum Poisoning Questions and Advice from Veterinary Professionals
German Shepherd
Seven Years
1 found helpful
1 found helpful
My dog ate a plugot which is a plum and apricot crossed together Im scared because she ate the whole seed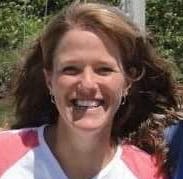 Dr. Michele K. DVM
1 Recommendations
Thank you for your question. I apologize for the delay, this platform isn't set up for urgent emails The concern with peach or apricot pits is that they may cause an intestinal blockage. If your dog is vomiting, having diarrhea, is lethargic or not eating, then it would be best to have her seen by a veterinarian as soon as possible.
Oct. 10, 2020
Was this experience helpful?
Jack Russell Terrier
Approx 10 yrs
0 found helpful
0 found helpful
Has Symptoms
Balance, Various Stroke Type Symptoms, Has Had Seizures
He ate a plum seed on Thurs noon time and was eating and drinking yesterday and then he stopped late last night and started symptoms around 4 am with possible stroke or seizures not sure which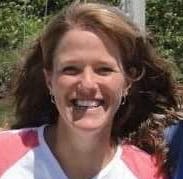 Dr. Michele K. DVM
0 Recommendations
Thank you for your question. I hope that he is feeling better. If he is still having problems, It would be best to have your pet seen by a veterinarian, as they can examine your pet, see what might be going on, and get treatment for them if needed.
Oct. 17, 2020
Was this experience helpful?
Plum Poisoning Average Cost
From 200 quotes ranging from $1,200 - $6,000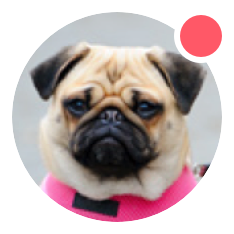 Need pet insurance?